Blizzard's Lore Master Chris Metzen Retires After 22 Years
Updated: 27 Sep 2016 7:03 pm
Blizzard loses a 22-year veteran.
The mastermind behind Blizzard's most critically acclaimed titles retires after 22 years.
Chris Metzen, the creative overlord of Blizzard Entertainment's most iconic titles Warcraft, StarCraft and Overwatch, opts for a life away from the gaming industry at 42 years of age. Metzen joined Blizzard at the age of 20 as an animator and artist for the game Justice League Task Force and worked his way up over the span of his 22-year-old career to the position of Senior Vice President of Story and Franchise Development.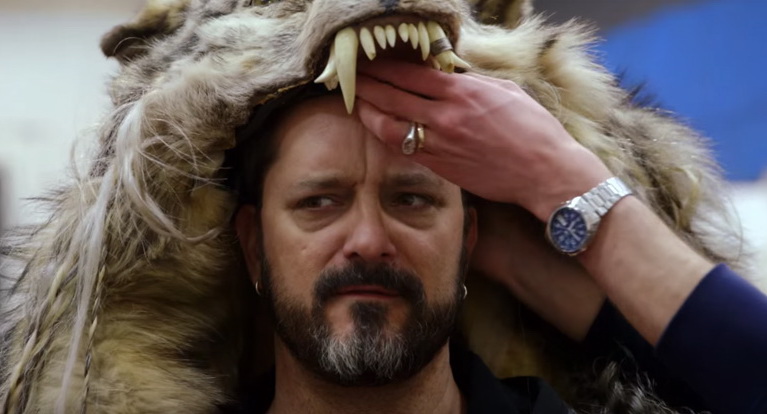 Metzen on the Warcraft movie set.
Metzen announced his retirement via a heartfelt, open letter posted on the company's official forums.
In his letter which was posted on Blizzard's Battle.net forums, Chris Metzen talked at length about his early beginnings at Blizzard, the florescence of the company's fictional worlds and his future as a game developer. Metzen also stressed that he is not leaving Blizzard to start his own company or an independent project, but he is retiring from the gaming industry completely to focus on his family.
"The reason I use the word 'retire' is because I'm not going to some other company or starting up new projects or anything remotely like that. It's been a long, amazing stretch of years. Now it's time to slow it down," wrote Metzen in his letter.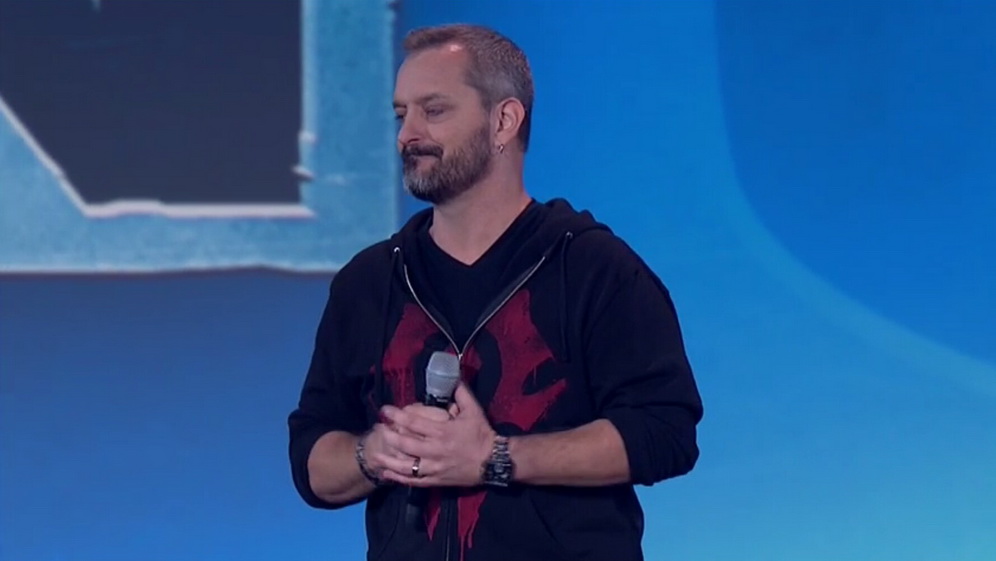 Chris Metzen at the Overwatch reveal at BlizzCon, 2014.
As he marks his departure, Metzen remains unwavering in his belief about the company's bright future.
In his letter, Metzen went on to thank both his colleagues and fans of the games, describing Blizzard as his second family who have stood by him through thick and thin over the years and have played a decisive role in shaping both his career and growth as a person.
"For nearly 23 years, I've had the very distinct privilege of shaping worlds and building games with the brightest creative minds in entertainment. I've walked with giants. In short, I've had the time of my life."
The news of Chris Metzen's departure from Blizzard came shortly after the announcement that former Diablo III director Josh Mosquiera has left the company, while ex-chief creative officer Rob Pardo left and started his own company, Bonfire Studios.
Other Articles You Might Like:
10 Most Legendary Heroes from Blizzard Games
World of Warcraft and StarCraft Senior members leave Blizzard
World of Warcraft: 10 Things We All Love About This Epic Game
Image Gallery