Bethesda trademarks 'Starfield' – Could this be a new game?
Updated: 17 May 2017 5:54 pm
Could Bethesda be about to announce a new game? We look into the details behind the company's patent.
A new dawn and a new era of Bethesda games could be just around the corner. Forget Dragons and Mutants, this time we look towards the stars for our foes.
In April of 2013, ZeniMax processed a trademark for an application called Starfield. The details of the trademark specifically mention mobile games, but they also include things like t-shirts and console games. This doesn't necessarily mean the game will be a mobile game, however. Think back to Fallout Shelter, which was sort of an extra to accompany the release of Fallout 4. Following the success of Fallout Shelter, Todd Howard, the game's director stated his team always wanted to go into the mobile gaming market and Starfield could be their second entry. It could also mean we have something of a companion app for a much larger and typical Bethesda title.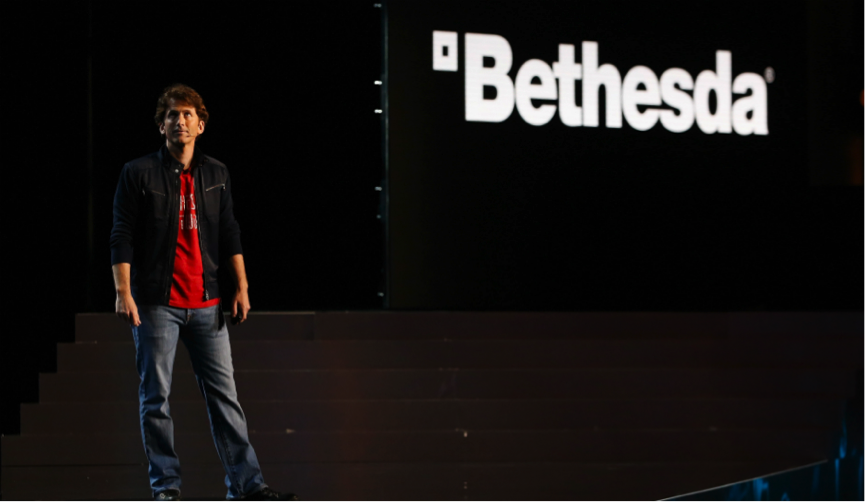 Todd Howard at one of Bethesda's confrences.
So what do we know?
We actually don't know any details about this title, other than the trademark details, we can only speculate as to what Bethesda have planned. The name 'Starfield' suggests we can expect something set in space, that much is obvious. Bethesda has the high fantasy genre filled with The Elder Scrolls titles. They have the modern area covered with the Fallout series, so why no branch out into space?
Skyrim in space
I can only imagine the scale and the potential a game like Skyrim would have set in space. There are hours of fun to be had in Skyrim and accompanied with mods can almost be an endless experience. The possibilities are endless when you speculate what Todd Howard's team could do with a title set in space. But before you get a head of yourself, remember this is only speculation. One thing that needs to happen if the game is to be on the scale of Skyrim and Fallout is to have an updated game engine.
The Creation engine is starting to show its age now and recent titles like The Witcher 3 have shown how far a good engine can take a game. The scale has always been there for Bethesda games, but it somewhat always lacked in the visual department. A much-needed facelift will take Bethesda's games into a league of their own.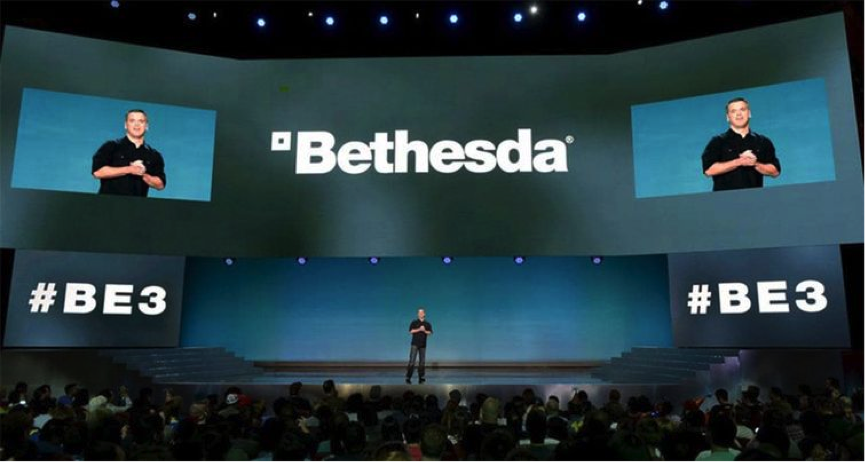 Bethesda at E3
The team at Bethesda managed to keep Fallout Shelter a secret until it's announcement and there is no reason they cant do it again. Bethesda has already booked their slot at E3 and I'm betting we will hear something concrete about Starfield then. Until then, keep your eyes peeled and wait for the news.
Why not check out these other articles?
For Honor Announces Ninja and Roman Centurions
The 17 Best Knight Games To Play on PC in 2017