The Best Adventure Games On PC
Updated: 20 Apr 2017 10:21 pm
The Tomb Raider, Laura Croft drawing back her bow
Looking for the best adventure games on the PC today?
There are a number of adventure games on the pc today. With the market so flooded with mediocre titles it's hard to know which titles to spend your money on. Well, look no further. In this guide I will list some of the best adventure titles for the pc. These 21 titles are listed in no particular order so their placement on this list is not indicative of it's worth.
1. Rise of the Tomb Raider
Official Trailer
Story Overview:
Rise of the Tomb Raider is a sort of prequel to the recent Tomb Raider revamp. Here we follow a much younger Laura Croft soon after the death of her father. She delves into her father's research and continues the work he had devoted his last years to. This sets her on an incredible journey that leads to her very first expedition.
Gameplay Overview:
This title has experienced a massive expansion on the system featured in the recent Tomb Raider revamp. Customization of the weapons is more in depth and there are a larger array of weapons to choose from. The melee system has also experienced a complete overhaul with a much heavier emphasis on stealth. The graphics have also improved from the previous title. There are also a number of smaller add-ons to the gameplay including a re-breather that allows her to remain under water without dying, a climbing rope to scale out of reach areas and alternative outfits that add perks.
Enemies & Bosses:
You are still dealing with Trinity soldiers with a slight increase in their AI. There are also predators such as bears, wolves and mountain lions that will attack like in the previous title. There are no real bosses perse, just as in the first title, but the enemies increase in their level of difficulty as you progress through the game.
Leveling Up:
Leveling up is simple. You collect salvage by exploring the different regions and obtain skill points through combat. You can allot these points to Combat, Survival
Game Modes:
As far as the game modes go there are a few outside of the traditional story mode. These modes are for xbox live so if you do not have xbox live you can't access these modes.
The modes break down like this: You have Chapter Replay Elite, Remnant Resistance, Chapter Replay, Score Attack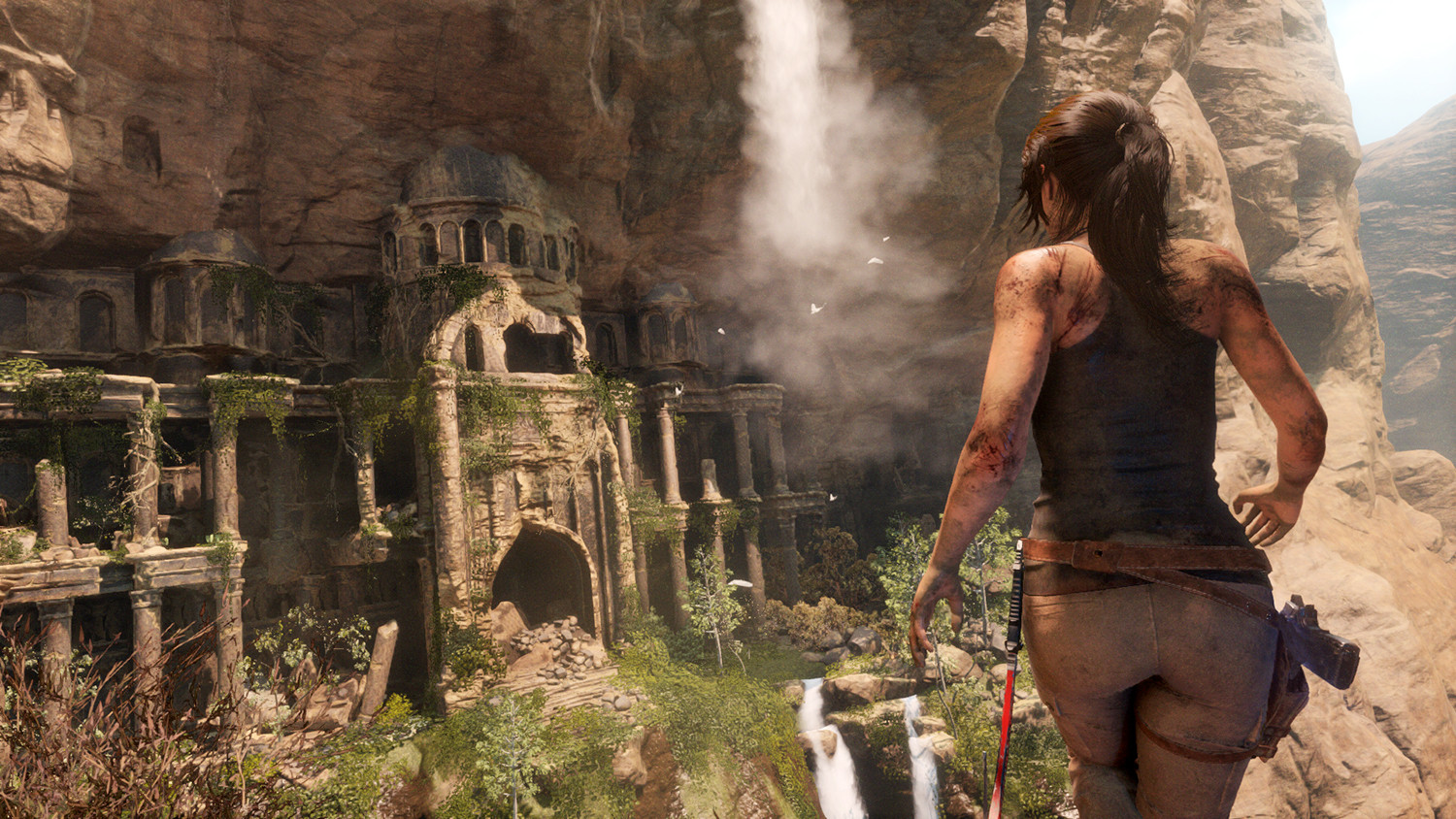 Laura discovers some ruins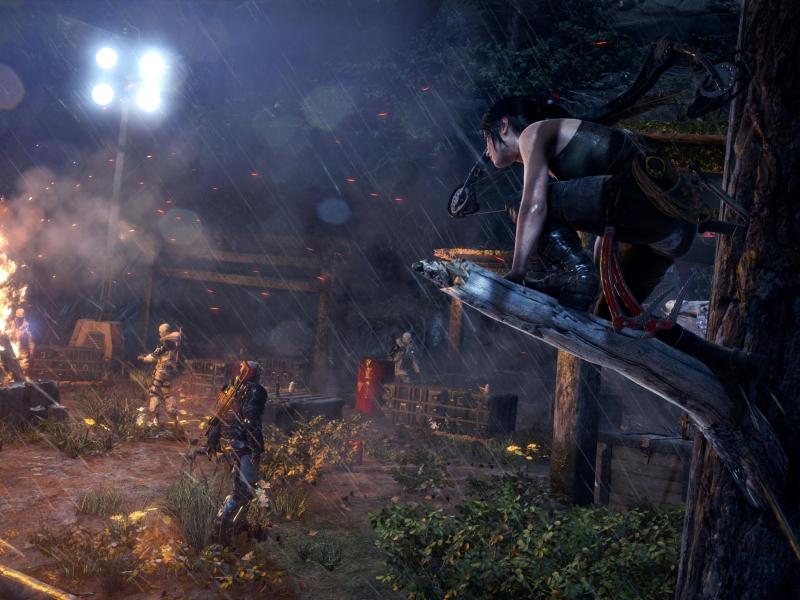 Laura preparing to stealth kill her enemy
Game Footage:
2. Pillars of Eternity
Offical trailer
Story Overview:
This game centers around the fantasy world of Eora; a world of scientific advance and spiritual revolution. The soul has gone from an abstract concept to something that can be measured and quantified. This revelation has lead to a cultural revolution that pits multiple ideologies against one another and plunges the entire world into a state of chaos.
The player is dropped in Dyrwood where people are being born "hollowborn"; meaning they are born without souls. The player is a Watcher; someone who can see the past lives of others and physically interact with souls. And is tasked with determining exactly why these people are being born this way
Gameplay Overview:
The gameplay in Pillars of Eternity is party based and real-time-with-pause, meaning you fight in real time but can pause to select attacks and use items. This adds an element of strategy to this title as players are allowed time to plan out their method of attack. In terms of what you can actually do in this game; Pillars of Eternity offers a number of side quests to keep the player engaged.
Combat is both melee and ranged in this title. The player can cast spells as well as use a bow to take on foes from a distance. There are also a number of melee weapons that a player can utilize that allows for an element of versatility in the combat system.
Enemies & Bosses
In Pillars of Eternity you will encounter several creatures that vary in strength. Everything from giant dragons to overgrown spiders. Different regions have different enemies so the player will have to implement multiple strategies as they travel depending on the enemy they encounter.
You will encounter a number of different bosses as you progress through this game, including the massive Adra Dragon. The boss battles are intense and require a bit of strategy to get past. How difficult they will be are entirely dependent on the player and how much effort they have put into leveling and strategy
Leveling Up:
Unlike most RPG's combat is not a method for leveling up. Instead the primary means of leveling up is exploration and the completing of quests. This takes the emphasis off of combat and puts more focus on the story. It's clear that the developers were going with something different when they shifted the focus for leveling. Essentially, you are not only rewarded for exploration, but it is essential to advancing your character and making enemy encounters easier.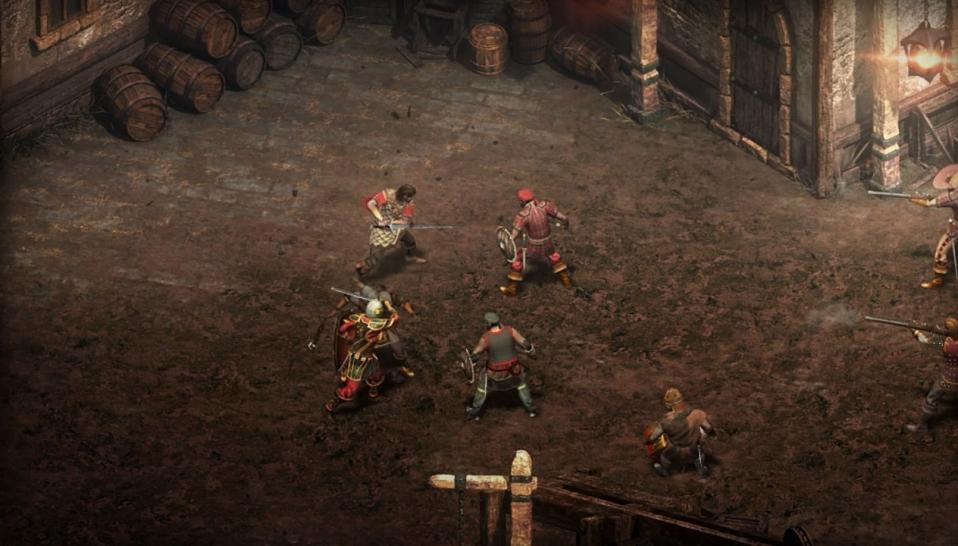 Taking on bandits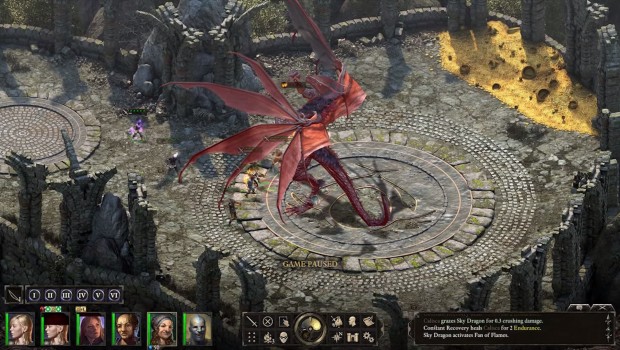 Slaying a dragon
Gameplay Footage:
3. World of Warcraft
Official Trailer
Story Overview:
This blockbuster title has a number of story-lines and sub plots that the player can explore. The fact that it is open world and massive multiplayer online means that it's constantly changing and what was the main story plot may not continue to be the case. Fear not there are some lineir elements to take into account for those who need a story, but it's mostly a sandbox so it's better to just adjust. Azeroth and the Eastern Kingdoms are the continents on which this game takes place and the quests that you engage in are legion. So you are free to play as you like.
Gameplay Overview:
Gameplay is similar to what you would expect from titles such as Diablo and Skyrim. You receive quests from NPC(non-playable characters) and these quests will give you currency, gear, and experience points upon completion.
You level your player up in a number of different areas including stealth, magic, and accuracy and depending on your play style you can level up different aspects of your character to make combat easier.
Because this is an open world there a players in various levels of strength so new players would do well to keep their head down and not provoke the players who have put in more hours. Band together with players of your skillset and forge alliances that will ensure your mutual survival.
Subscription:
Like many massive multiplayer online titles this title requires a monthly subscription to continue to enjoy everything that it has to offer. You can subscribe for one month, three months or six months and the prices vary depending on where you buy your subscription. Either way if you don't pay you don't play.
An orc holds a human by the throat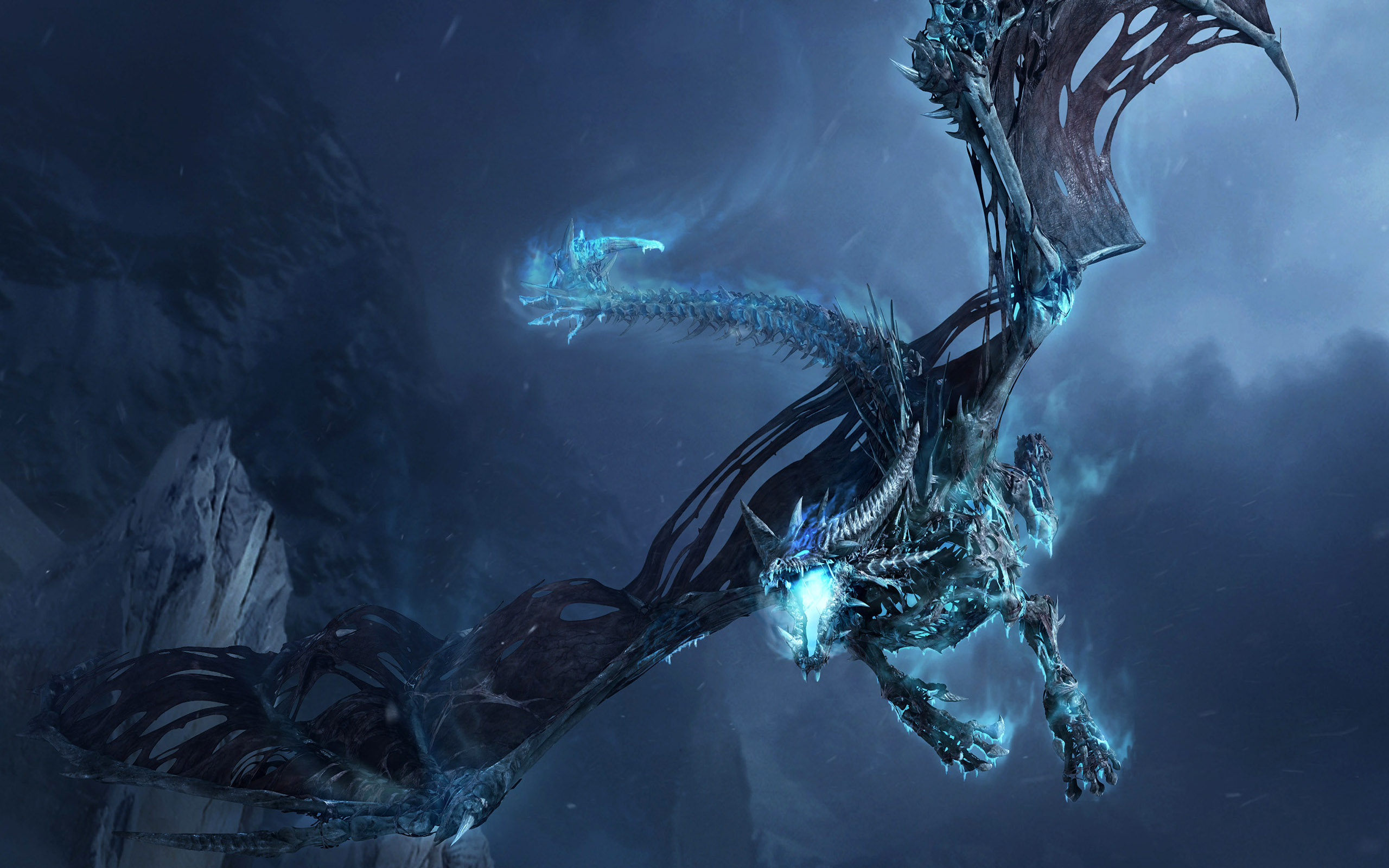 A blue dragon takes flight
Gameplay Footage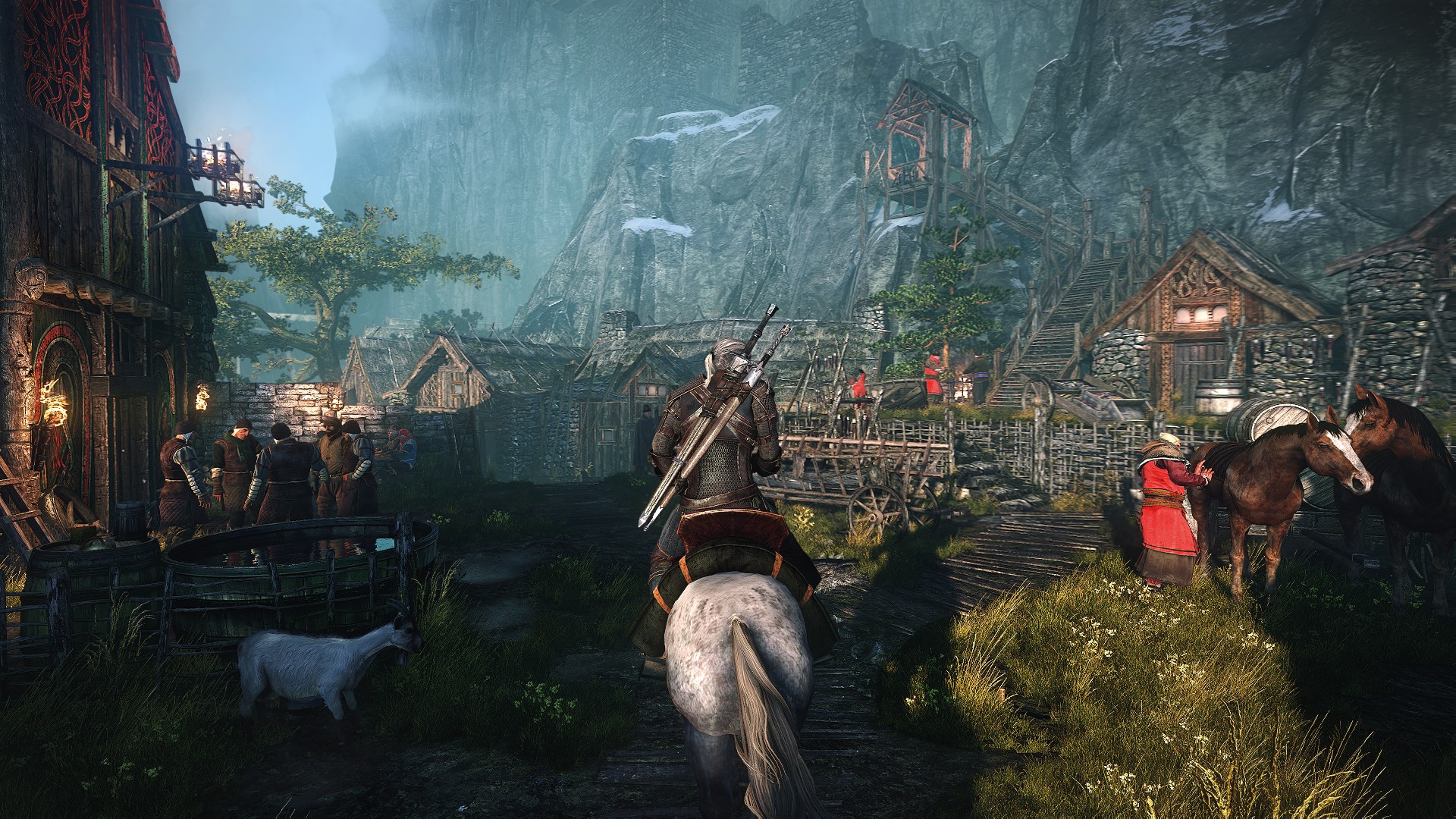 Geralt riding into town after a long expedition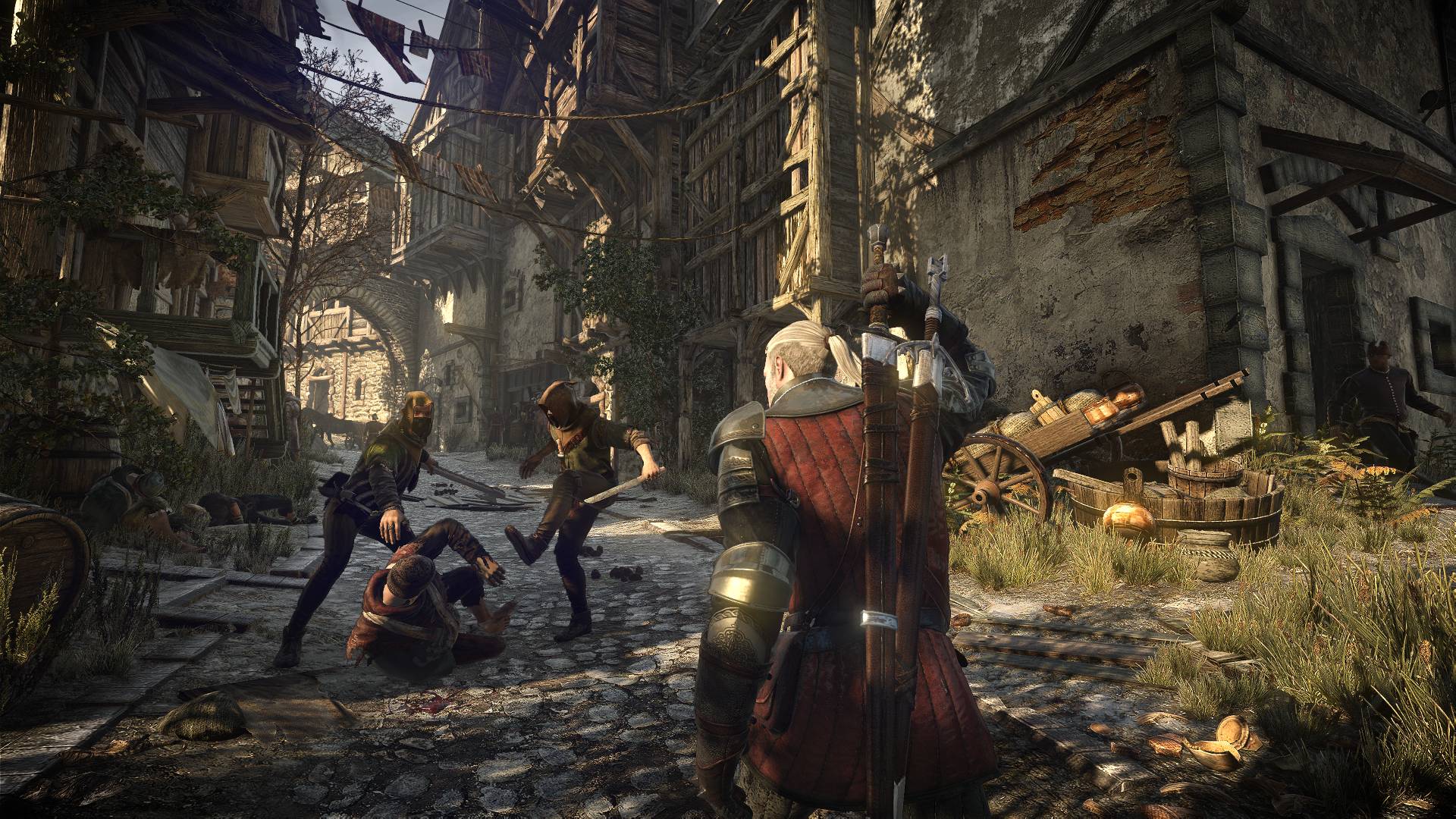 Geralt stepping in to save an innocent villager
Gameplay Footage:
5. Skyrim
Official Trailer
Story Overview:
The story revolves around your character's efforts to defeat Alduin The World Eater; a dragon prophesied to destroy the world. This game is set 200 years after the events of Oblivion, so keep in mind some time has passed. The main quest can be played or ignored depending on what the player wants to persue. The game puts a huge emphasis on choice, as all your choices have consequences that resonate through the game. For example, if you decide to kill a Non playable character you may lose a side quest tied to that character. What the story ultimately becomes is pretty much dependent on the player and what choices they decide to make which gives the player a unique experience.
Gameplay Overview:
For those who've played the Elder Scrolls series the gameplay will familiar. They have kept the majority of the gameplay mechanics from the previous title. You can play in first or third person throughout the entire game. The scale of the maps is so vast that traveling on foot takes a very long time and for some players may seem like an impractical way of getting around. Thankfully there are other ways of getting around this world including horses and a fast travel feature that makes travel more practical.
There is also an in depth character creation tool in this title that allows players an enormous amount of freedom in their character creation efforts. There are also a number of classes that players can choose from to maximize their experience.
Classes:
There are a number of races that a player can choose to be in the beginning of the game. Each race has their own special skills and weapons. This allows players to create characters that fit their individual play styles.
Altmer is High Elf type that excels at magic based combat and have a high health regeneration rate.
Argonian is a lizard-like race that excels in guerrilla warfare and stealth which makes them good theives.
Bosmer is a Wood Elf type that specializes in ranged combat as well as stealth. They make great theives.
Breton is a mixed race that's part human and part elf. They have a high level of intelligence.
Dunmer is a Dark Elf type race that excels as an assassin, a mage and a merchant
Imperial is a humanoid creature that is highly intelligent and has a high degree of luck.
Khajiit is a catlike creature that specializes in ranged combat and makes and excellent thief or assassin.
Nord is a humanoid creature that excels as a merchant, blacksmith or a soldier. They are great at melee combat.
Orsimer is a Orc that is strong enough to utilize heavy armor and is best used as a 'tank' in combat.
Redguard is a humanoid creature that excels in all things melee and can also use spells making them very versatile.
Enemies & Bosses:
There are a number of enemies in Skyrim, both humanoid and animals including ghosts, reavers, warlocks and vampires. They vary in their level of difficulty and depending on the player, but the shear variety allows for a unique play experience.
Leveling Up:
Like most RPG's Skyrim's leveling process centers around combat and questing. As you gain experience points you can allocate them as you wish depending on your playstyle and the type of character you have created.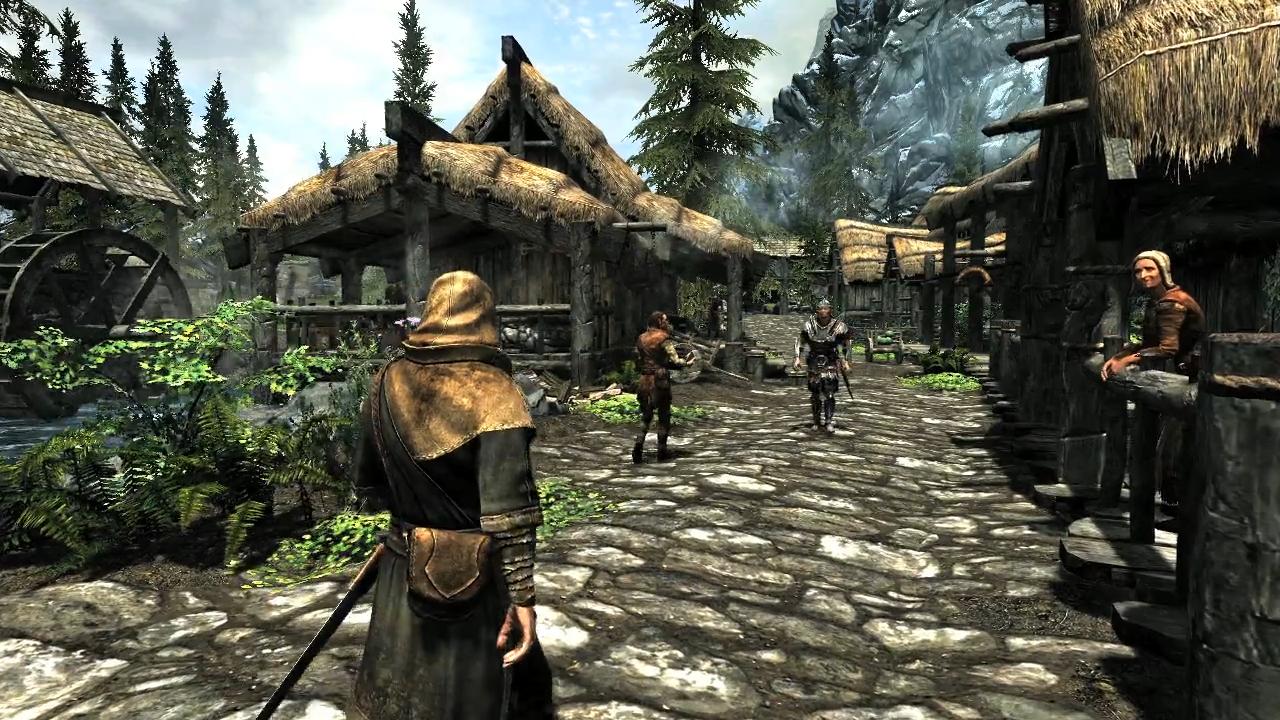 Entering a new village
Staring down a vicious bear with an augmented bow
Gameplay Footage:
6. Baldurs Gate 2
Official Trailer
Story Overview:
The story of this games takes place in the country of Am located south of the Balder Gate. Locals know it as the Merchant Kingdom. The events of this title continue almost immediately after the events of the first Baldurs Gate. You once again play as Goriness Ward. The game is set in the year 1369 DR(Dale Reckoning), not long after the Time of Troubles; which is when the Tablets of Fate were stolen
Gameplay Overview:
Like most RPG's there is a central quest that advances the story and a number of side quests that the player can choose to pursue or ignore. All in all you are looking at an excess of 300 hours of gameplay from this title. This title also features a multiplayer mode in which up to six players can quest together.
The mechanics are the same as they were in the first title. You play as a party, each with their own strengths and weaknesses that the player can use as they see fit. This adds an element of strategy when it comes to combat sequences.
There are a number of non-playable characters in this title that the player can interact with at will. Most of these interactions aren't particularly significant, but some of these interactions lead to side-quests that the player can complete.
Leveling Up
Completing side-quests is a good way for players to level up their party quickly. As you complete quests and defeat enemies your party will gain experience points that the  player can then allocate as they see fit. Questing and exploration is at the heart of the leveling system in this title so those who like to ignore the exploration phase of games in favor of pursuing the main story will have a hard time as the game progresses and the enemies become more challenging.
Enemies
There are a number of different enemies you will encounter in this world. There are  your standard bandits, but there are also cave bears, basilisks, ghouls, wild dogs, nymphs and a whole host of other creative creatures that roam the landscape.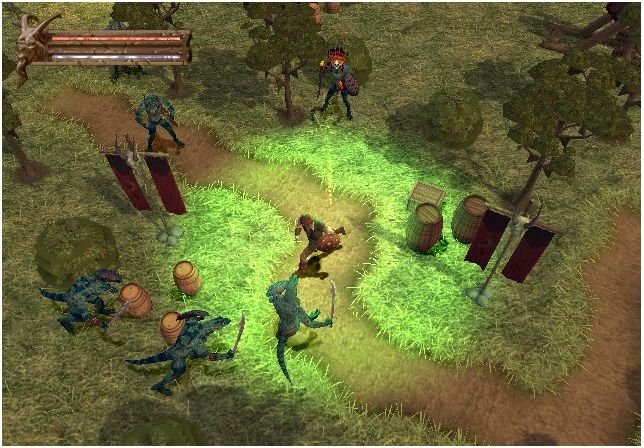 Taking on a wave of lizard-like enemies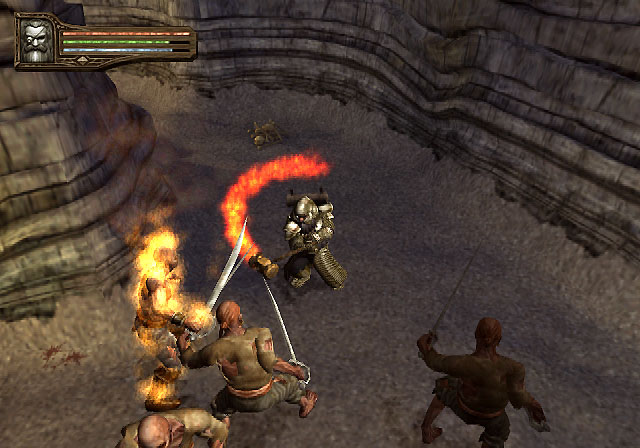 Fending off a gang of vicous bandits
Gameplay Footage:
7. Rebel Galaxy
Official Trailer
Story Overview:
The world is massive and the choices are endless in this space exploration title. Build your fleet, master trading and forge your own path through this amazing open world. The story you experiece is up to you and your choices.
Gameplay Overview:
This title is a space trading and combat simulation video game places players in a randomly generated universe where they are allowed to freely roam pursuing various activities such as pirating, trading and bounty hunting.
Enemies
In this title there are hoards of generic enemies that the player must cut through; like most things in this game combat sequences are sparked differently. You may be hunting a bounty in which case they would be your enemy. Or if you are in a system that is in conflict, both sides could easily be considered your enemy. There are also pirates who will attack you if you happen to cross them.
Combat on the whole is what you would expect from fighting from a ship. The bulk of your firepower is on your broadside and the attacks you deliver will come from pulling alongside your target and letting loose. You can also use fighters which are more agile, but pack less of a punch when you attack with them.
Leveling Up:
When it  comes to upgrading your equipment, cash is king. There are a number of ways to obtain cash in the Rebel Galaxy universe. You could  asteroid mine, trade resources and even deal in contraband. Essentially, it's up to the player to figure out how to get along in this open world and there are no shortages of options.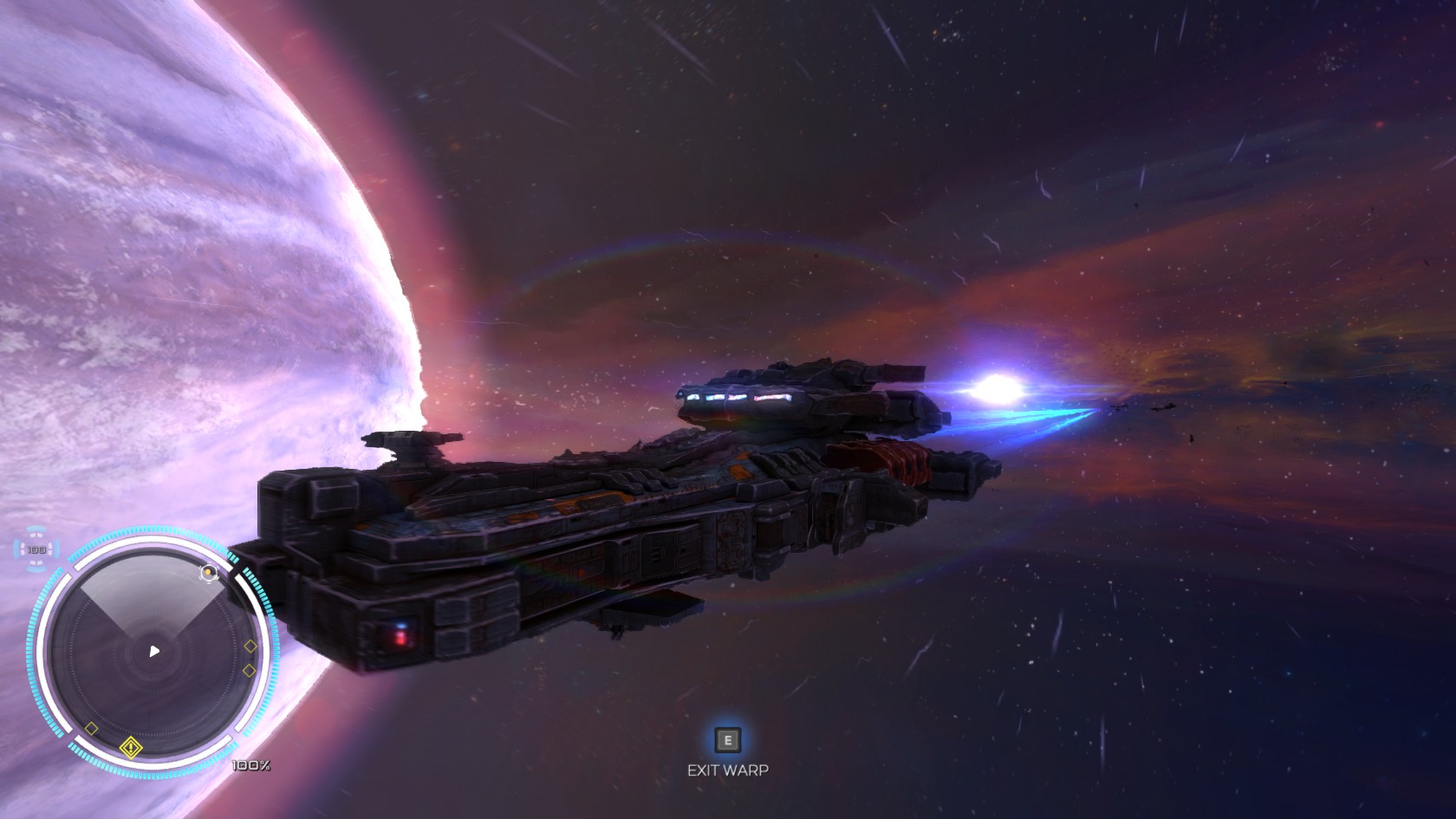 Flying a ship through the vastness of space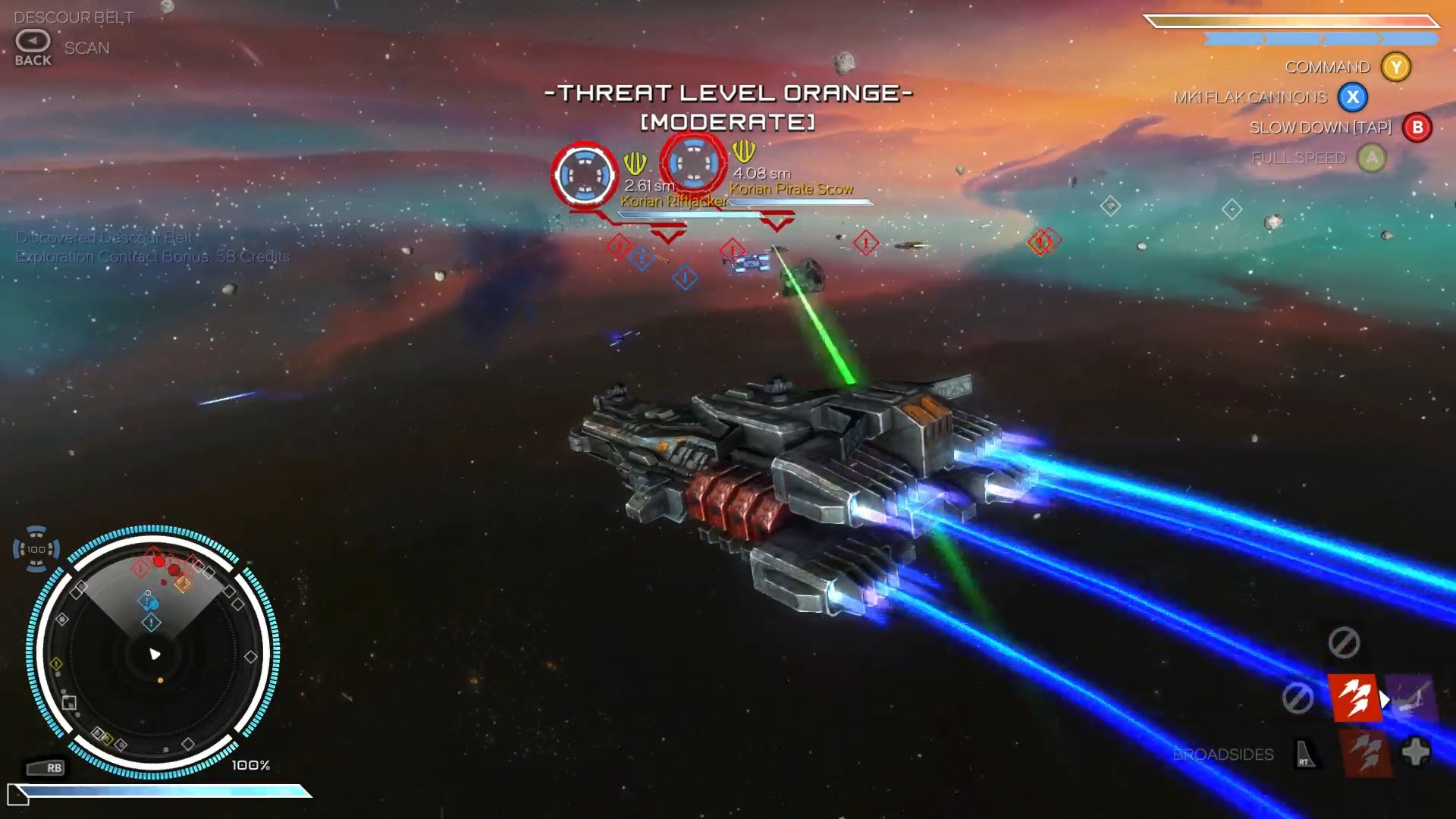 A space combat scenerio
Gameplay Footage:
8. The Walking Dead
Official Trailer
Story Overview:
This title Is based on the comic book series written by Robert Kirk man, more so than the show. It follows police officer Rick grimes as well as his family and a number of other survivors of the recent zombie apocalypse that is currently ravaging the world. In this game you follow this group and watch how the day to day pressures of simply surviving can change a person
Gameplay Overview:
The gameplay falls within an ever growing genre that can best be described as story driven gameplay. Your movements are highly limited to as there is no open combat and you are essentially walking and reacting to prompts for various actions. This is a very story driven game that focuses on your decisions and the consequences that stem from the choices that you make.  This is a game about choices and how the story progresses is influenced heavily by the decisions you make.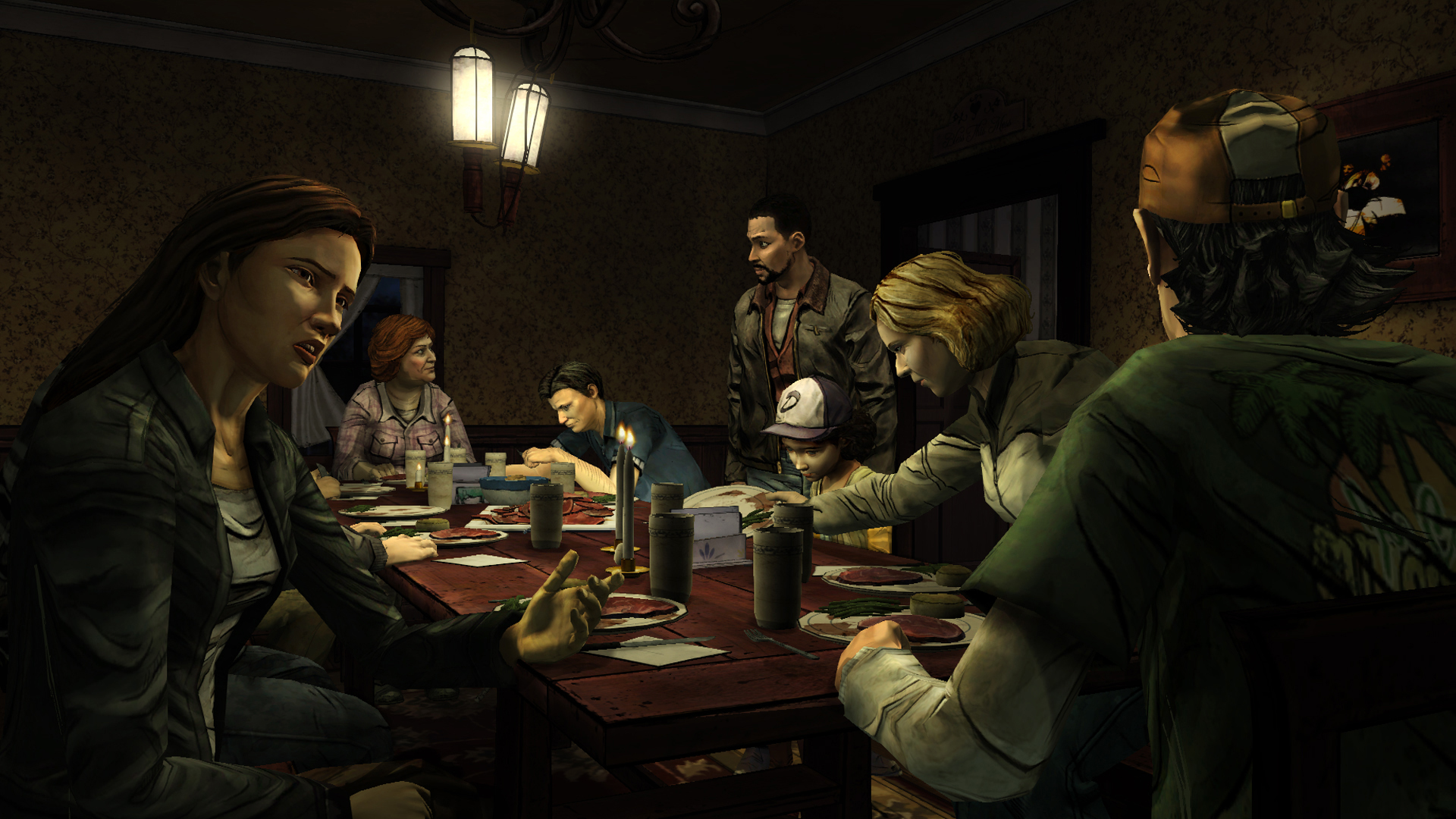 Having a group meeting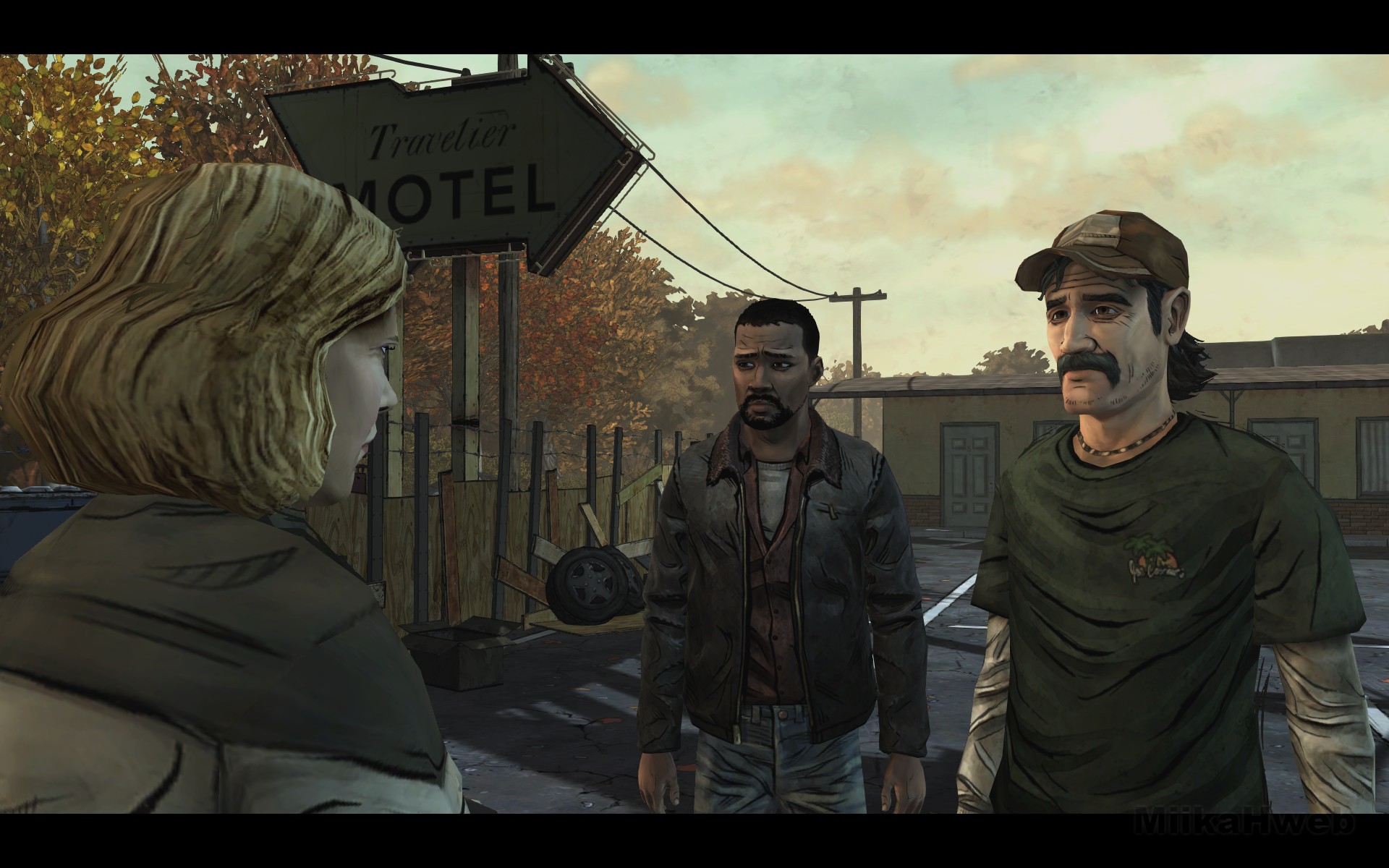 Conversing about a recent event
Gameplay Footage:
9.Middle-Earth: Shadow of Mordor
Official Trailer
Story Overview:
This title acts as a filler that takes place between the events of The Hobbit and The Lord of the Rings. All of Tolkien's legendarium with all it's nuance and interweaving story archs is brought to bare in this title so It feels like you are in the same world. The player is in control of Tailion who was slain by the Black Hand of Sauron and now finds their spirit merged with the wraith of the Elf Lord Celebrimbor.
Gameplay Overview:
Enemies & Bosses:
Throughout this game you will encounter a number of different enemies. There are a number of different kinds of monsters  that inhabit the various regions . But orcs will be the primary enemy that you will encounter.
That's not to say that orcs are the only game in town. There are archers, beserkers, hunters, caragors and ghuls just to name a few. So you can expect to employ several strategies when engaging in combat in Shadow of Mordor. The AI also increases in difficulty as you progress through the game so the same strategies may not necessarily work as you travel from region to region working your way through the main story-line.
Leveling Up:
There are 5 tiers of abilities s that you can choose from in this particular title. Each tier has a number of abilities that offer perks to the player. For example, tier one has Impact; a perk that means that enemies are knocked backward or stunned when you counter them. It also has Wraith stun and Execution, which allows you to execute your enemy after a flurry of attacks.
Tier two is more stealth based with perks like Poison, which is self explanatory, and Brutalize which allows you stealth kill one enemy in such a way that the surrounding enemies will flee. There is also Pin In Place which shoots an arrow in an Uruk's leg to pin them in place so you may escape or finish them off
Tier three has perks that augment other perks; such as Wraith Finisher which makes victims of Drain and Flurry kill explode as well as Brace of Daggers which upgrades your throwing daggers.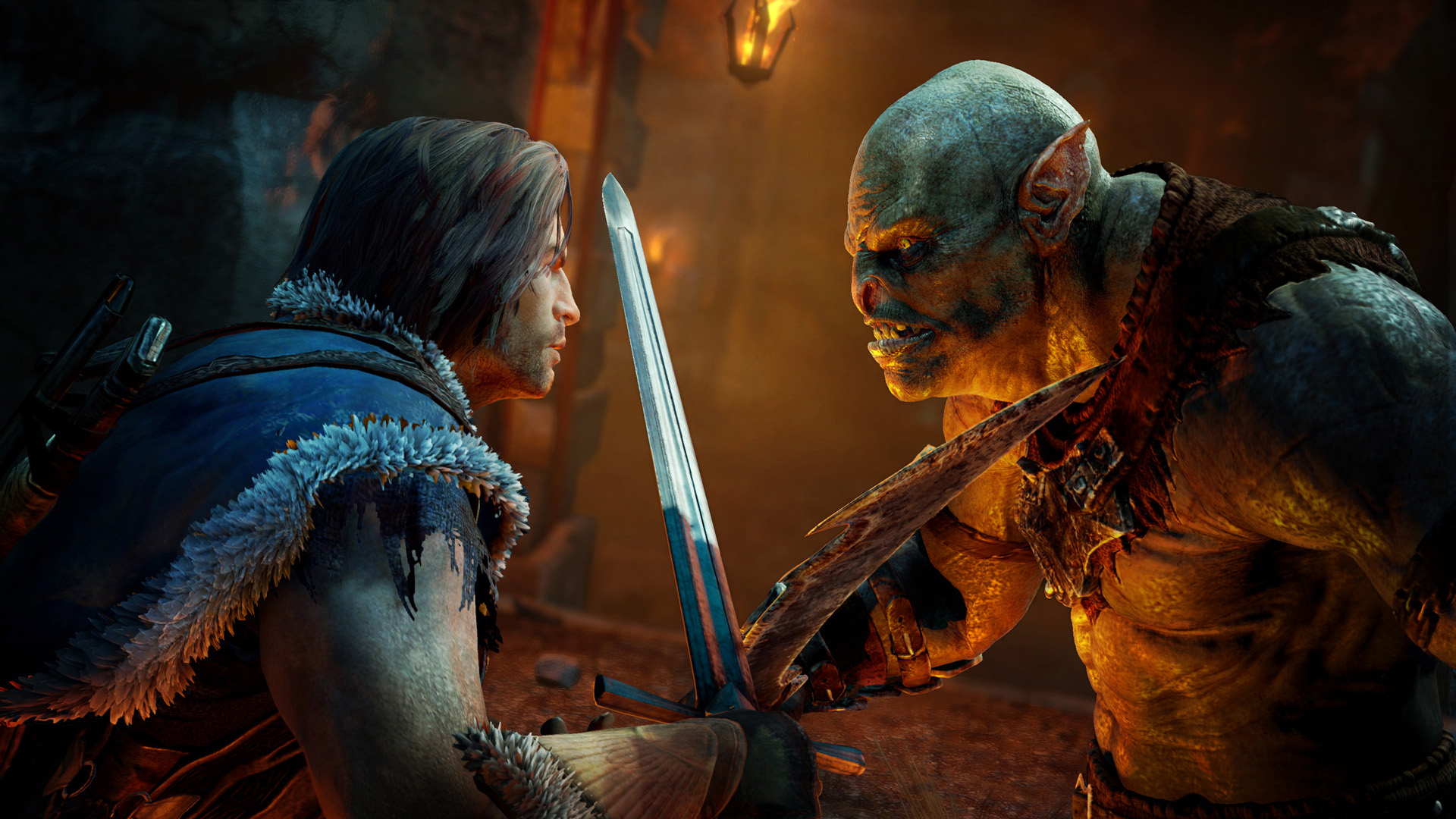 Crossing swords with an orc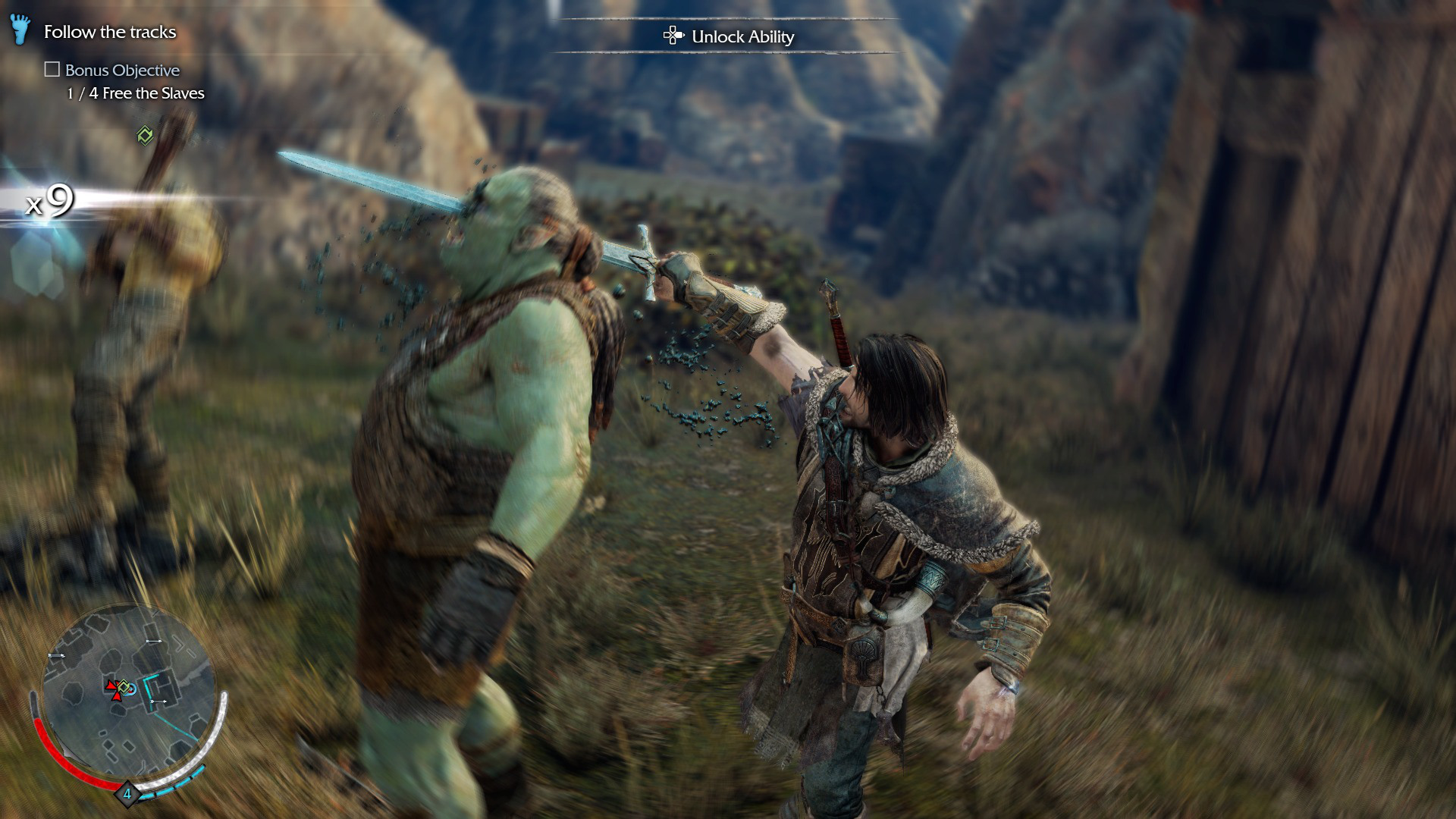 Executing an orc from behind
Gameplay Footage:
10. Kenshi
 Official Trailer
Story Overview:
Rather than a linear story-line this game has a sort of open-ended experience. The player is free to roam in this real time strategy title. Kenshi is set in an dark and bloodthirsty world filled with cannibals, bandits and brutal slavers all vying for survival.  You are essentially dropped in a sandbox and allowed to roam free. This game is available for early access on steam, but keep in mind it's still in development.
Gameplay Overview:
This squad based game offers a wide range of adventure and city building options. You character starts off with a rusty sword and no shoes and you travel through the open world of Kenshi to build up your character, recruit other samurais and eventually amass enough power to take on other factions.
You can either fight using melee or ranged weapons depending on what your fighting style is. There are also a number of skills that you can that you can build on like melee defense, weapon smith, amour smith, assassination and stealth.
Enemies & Bosses
Other samurai are the primary enemies that you'll encounter in this open world experience. Depending on the activities you participate in, thievery, mercenary wet-work or traveling merchant; you will encounter different combat experiences. There are no monsters to tackle, but bandits and rouge samurai pose a threat.
Leveling Up
The world doesn't level up with you like in some games, but instead is everything exists from the beginning and you must work your way up to using the more powerful gear. Because of this survival in the beginning of the game is a bit of a struggle.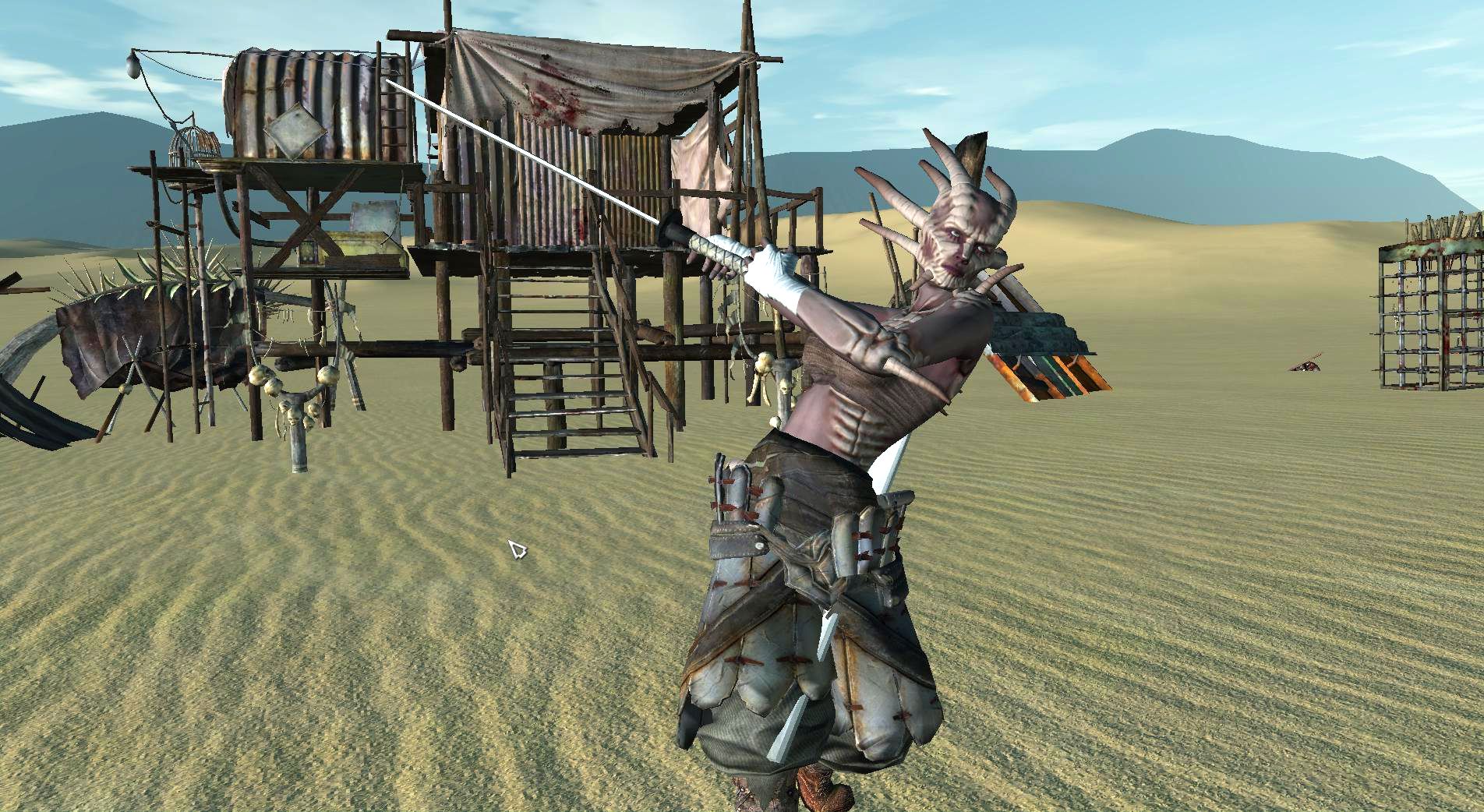 Samurai swinging his sword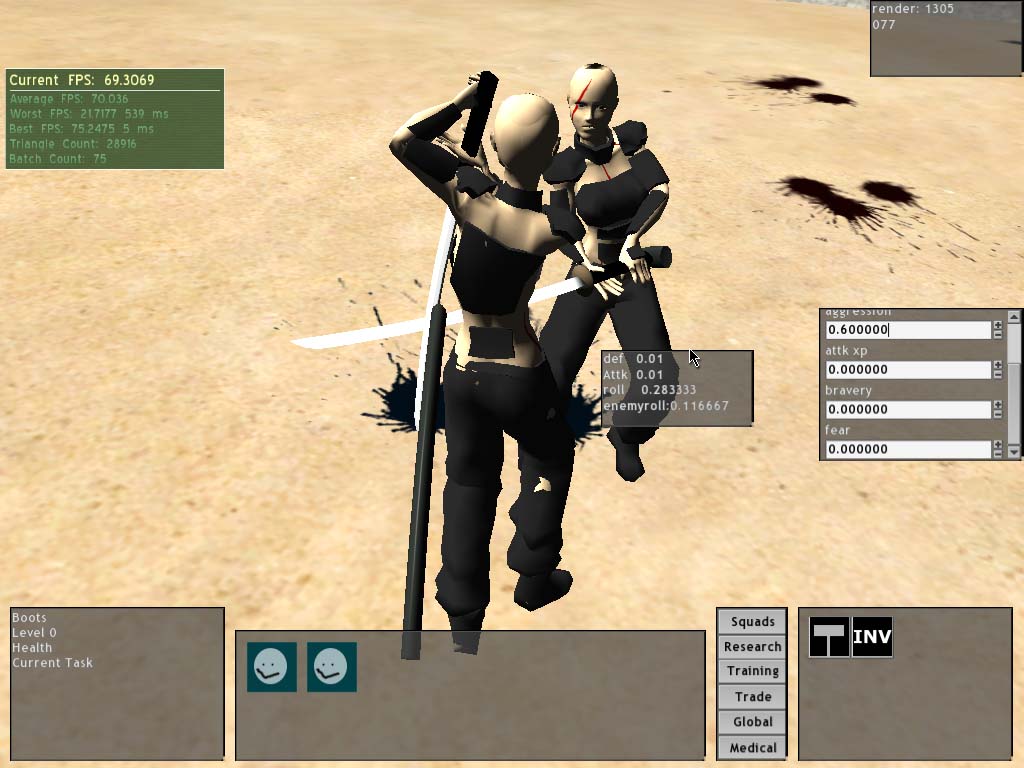 Two characters engaged in a duel
Gameplay Footage:
11. Final Fantasy 14
Official trailer          
Story Overview:
What's most notable about this release is that when it was initially released it met with some severe criticism; so much so that the original version was pulled, the development team was replaced and an official apology was issued by Square Enix. This game is the only in the Final Fantasy series that is currently unplayable in any legitimate form what so ever. That kind of backlash from the release of a title is practically unheard of.
With that being said, we'll be exploring the playable version of this title.  This title takes place in the world of Eorzea on the planet Hydaelyn. The player begins in one of Eorzea's three main states awakening with the power to see the past, called the ability to Echo.
Gameplay Overview:
The class that you choose at the beginning determines which of the three city-states you will find yourself in. Each race has multiple tribes and all except two of them allow for you to be either male or female.
What stands out the most in this title is that it's not exactly party based combat. In fact, the player can go through multiple missions without joining a party at all. Also, there's no auto attack feature in this title so all attacks are manual. This gives the player more control over how they play.
This title has a form of crafting for weapons and tools that are class specific. The weapon you have equipped actually determines what class you are giving you the ability to change your class at will by simply changing your weapon. This type of fluidity between classes is not something you encounter often in a game.
Enemies & Bosses
There are a number of enemies you will encounter in this title. Everything from giant turtles to very powerful warriors, the enemies present a unique challenge in this particular title.
When I comes to bosses you are likely to encounter several main and mini bosses during your travels. Some of the most formidable are The Black Wolf; the leader of an imperial force occupying Ala Mhigo and The White Raven; part of the Legatus of the Vllth Legion. There are a number of strategies that can be employed to overcome them, but whatever tactic you use, you can expect a fight.
Leveling Up:
You level up by completing story quests and Levequests, which are quests you get from communicating with the guilds. These side-quests break down into multiple types, but generally are either combat or retrieval centered. If you want to level up it's recommended that you take the time to complete the side quests for the EXP.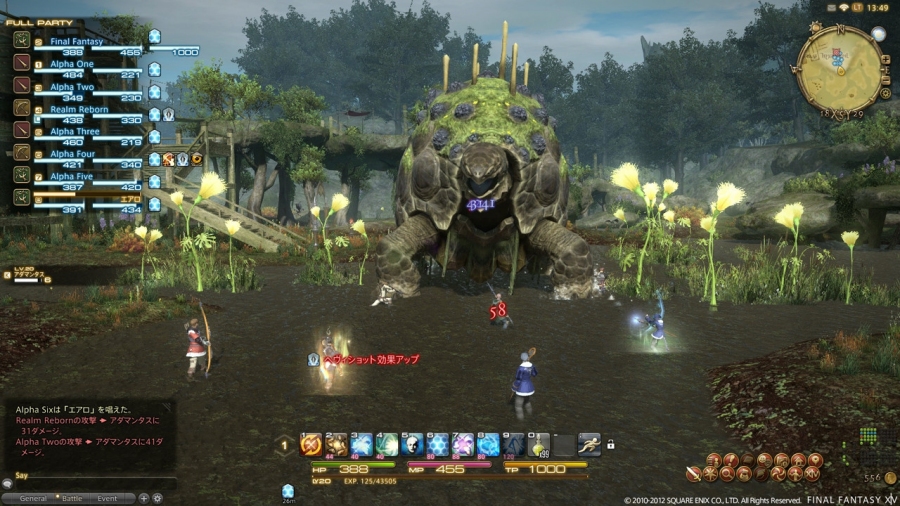 Teaming up to battle a giant turtle
Trekking through the forest
Gameplay Footage:
12. Star Citizen
Official trailer
Story Overview:
Star Citizen is an upcoming space simulation and strategy title centered around the United Empire of Earth and set in the 30th century. The player is tasked with obtaining citizenship through military service. Little else is known about what the story-line will shape up to be in the long run but it will undoubtedly center around the inner workings of the United Empire of Earth and their military conquests through the Milky Way galaxy.
Gameplay Overview:
This game combines a number of different elements into one big sandbox, massive multiplayer, experience. You can do some trading, mining, exploration and trading; as well as some first person shooting elements.
The combat system is set up so that the player can enjoy multiple ways to play and in Star Citizen you get the best experience possible from exploring the multiple elements of this game both inside and outside the storyline.
Leveling Up
In order to get your ship to your liking you must complete various objectives which net you currency and supplies that can be traded and or used to upgrade your ship. The sandbox style, gameplay, gives you the freedom to pick and choose which objectives to peruse and what upgrades to obtain.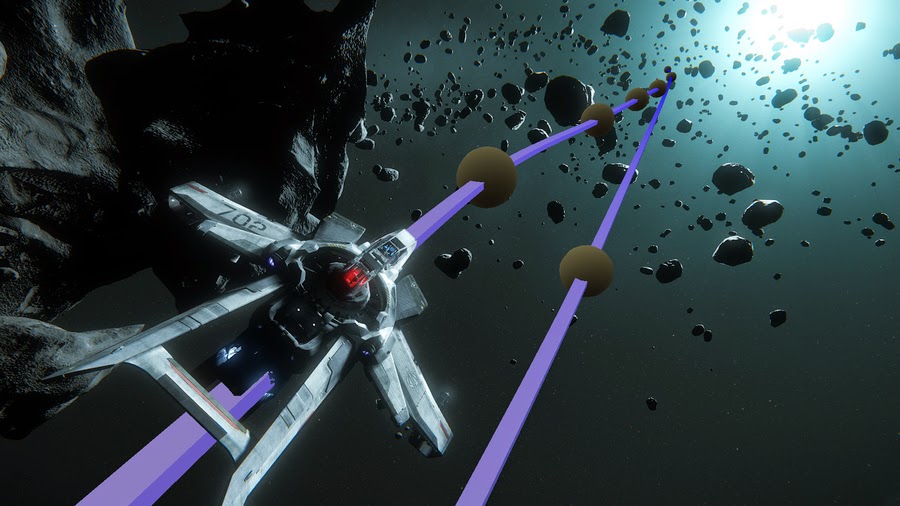 A dogfight with starships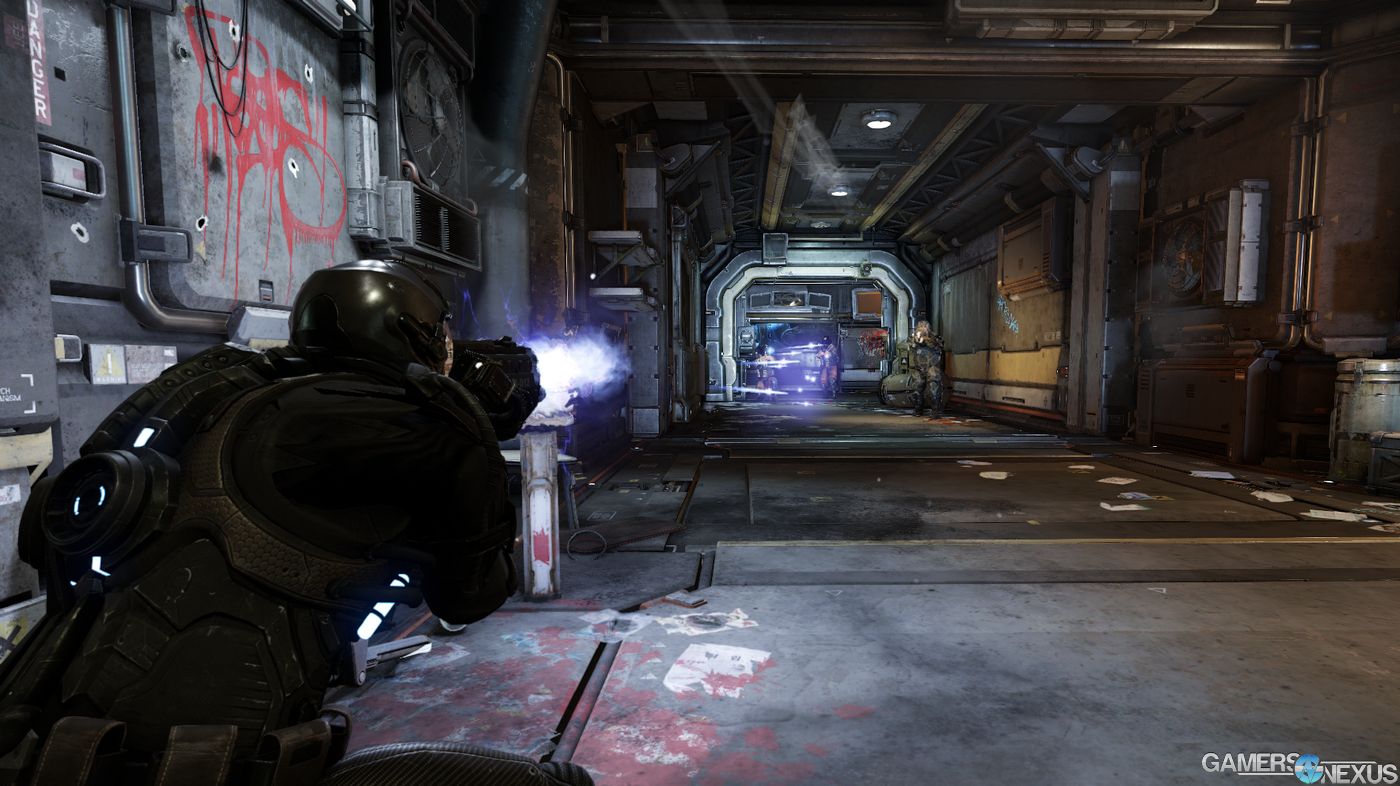 Fire fight with the enemy
Gameplay Footage:
13. Elite Dangerous
Official trailer
Story Overview:
This title is a space adventure simulation with heavy emphasis on trading and combat simulation. It's intended to be a 1:1 scale world based on the actual Milky Way galaxy so you can expect this title to be absolutely massive. There isn't much talk of a story-line and it's pretty much expected that open world exploration will be the primary focus.
Gameplay Overview:
This sandbox style game gives a number of ways to play to the players. You can  work hard to obtain your resources or you can steal them, but keep in mind that your decisions all have consequences. It's the realism in this title that makes this galactic title an extremely interesting play.
There are over 400 billion star systems that the player can explore, all with realistic and unique day and night cycles. This means the player couldn't possibly explore every system no matter how much time they spend playing. This is a new and dynamic experience for most players accustomed a much smaller play space.
Wherever you end up in the universe, you can expect to have a one of a kind experience that no other player has experienced. So delve in an see what there is to see.
Leveling up
It's less leveling up and more amassing resources. So much is permitted in this title that it is sort of a play at your own risk scenario. You can steal, extort from and intimidate other players at will and there is no system in place to prevent that type of behavior.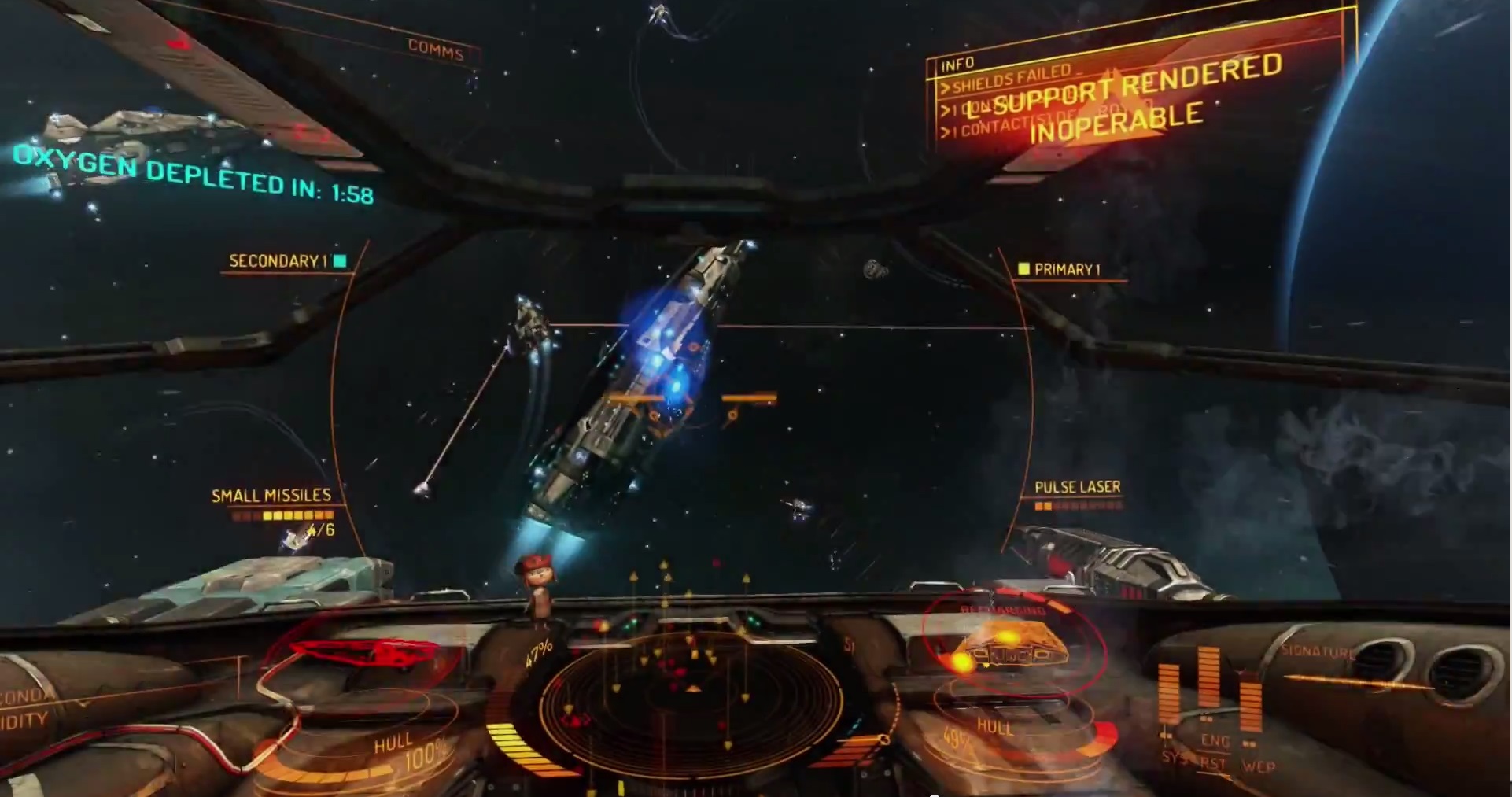 The view from the cockpit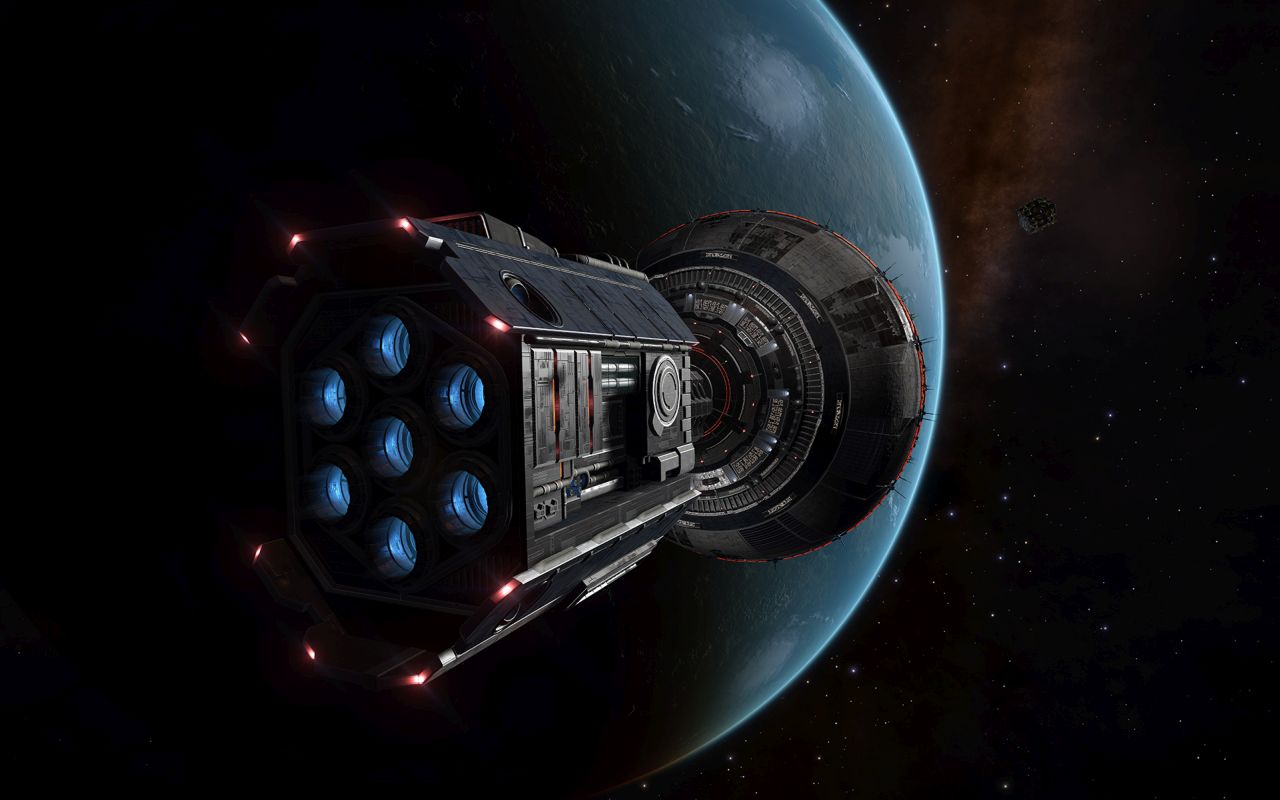 Preparing to land on a planet
Gameplay footage:
14. Sid Meir's Pirates
Official trailer
Story Overview:
This classic was released back in 1987, but somehow retains a cult following to the present day. This title is set in the Caribbean and the player gets to roam free in this open world as a privateer for the Spanish Empire, The Dutch Republic, the Kingdom of England or the French colonial empire. Of course, it's a pirates life so your loyalties are allowed to change as the game progresses.
Gameplay Overview:
This game is essentially open ended. The player can progress through the game and attack or obstain from violence all together at will. Your player ages at a steady rate and this aging effects the player's ability to carry out raids and complete various objectives.
However you choose to play, this title gives the player an enormous number of ways to play and despite it's age, it's still a relevant game for all ages.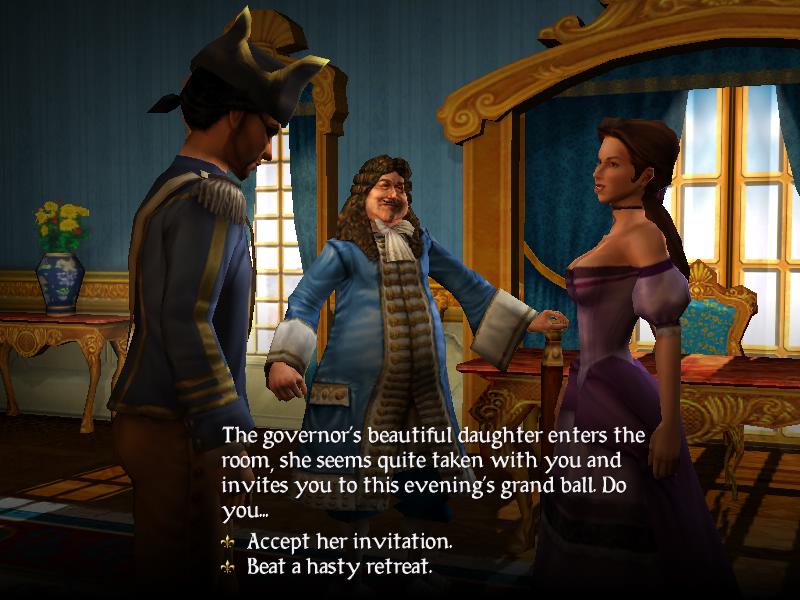 Having a conversation with the governor's daughter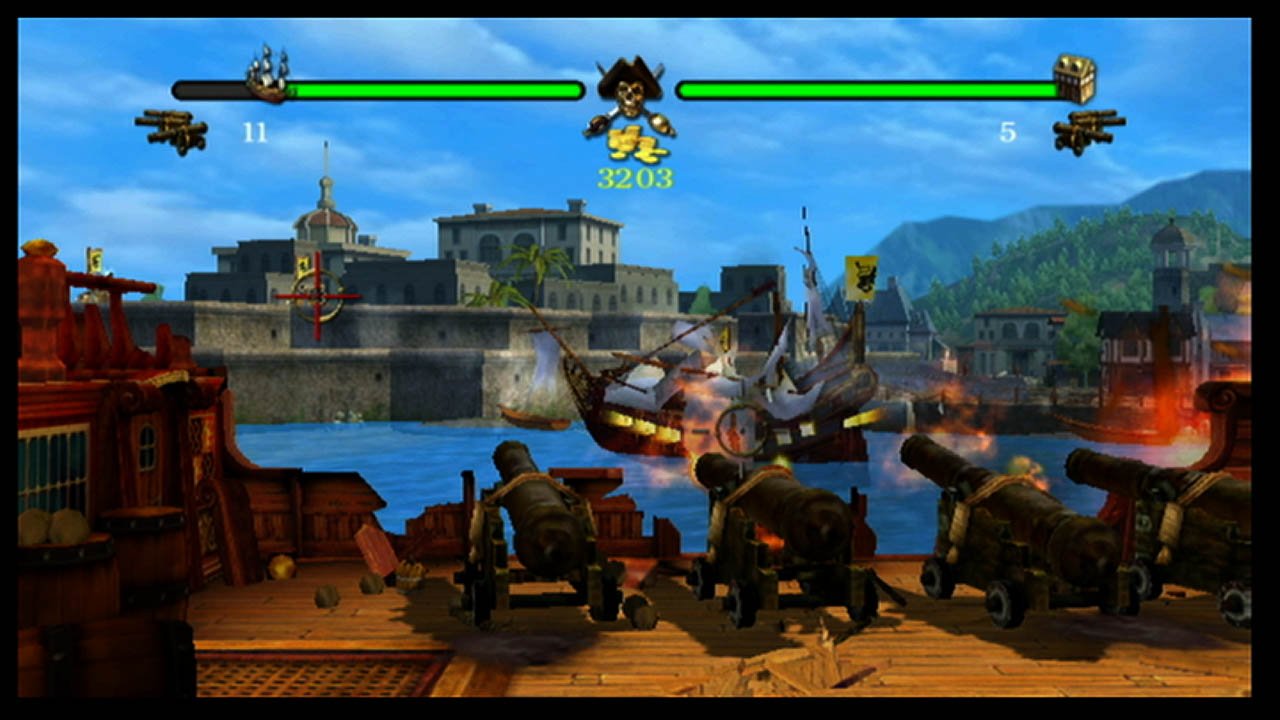 Taking shots at a passing ship
Gameplay Footage:
15. Windward
Official trailer
Story Overview:
Windward is a massive sand box title whose world is procedural generated as the player explores the world in their ship. The emphasis is on maritime trading
Gameplay Overview:
This open-ended, sandbox, style game focuses on the player's ability to sail the vast seas and take on objectives that they find enjoyable and relevant. This is an addition to a growing genre of games that focus less on the story-line and more on what the player wants to do.
Leveling:
This game is about amassing resources and upgrading your ship to make it possible to carry out various objectives that are available. The navel battles that you will engage in will gain you rank and status as well as monetary rewards and it is up to you to shape your destiny.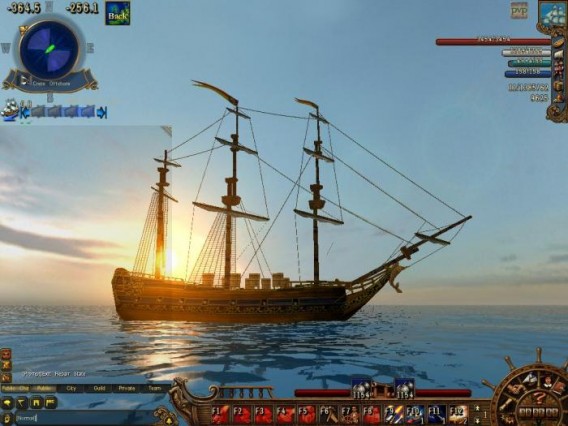 Bringing a ship into your sights
All out ship combat
Gameplay Footage:
16.Naval Action
Official trailer
Story Overview:
There is no underlying story-line in this title. This game is essentially a simulator of navel combat that is based in the 1800's. The story is procedural generated, as in what you do forms the narrative that you experience as you progress through this game
Gameplay Overview:
This game is about accuracy. The mechanics are realistic and the physics are as they would be in the real world. You get the chance to be one of seven countries who had a viable navy at the point in time at which this game is set. You can be  Britain, The United States, France, Spain, Holland, Denmark or Sweden.
There is also the option of becoming a pirate if you don't want to sail under the flag of any particular country.
Leveling Up:
Like most open world , sandbox, focused games the process of leveling up is all about amassing resources. You complete various objectives, that vary depending on which flag you are flying, and receive compensation in the form of goods and currency. You upgrade your ship, fill the ranks of your crew and advance your agenda as you see fit.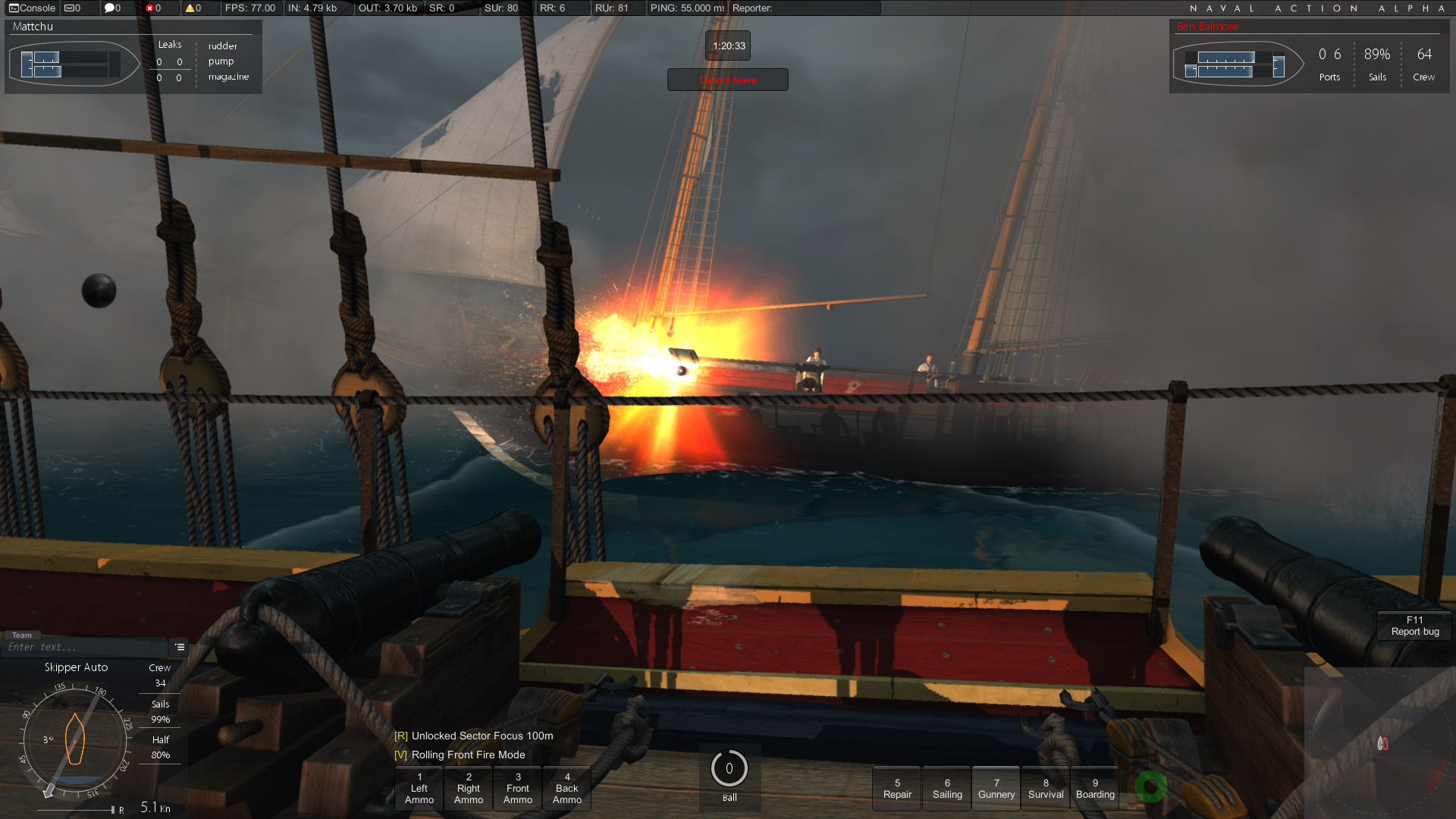 Bracing for enemy attack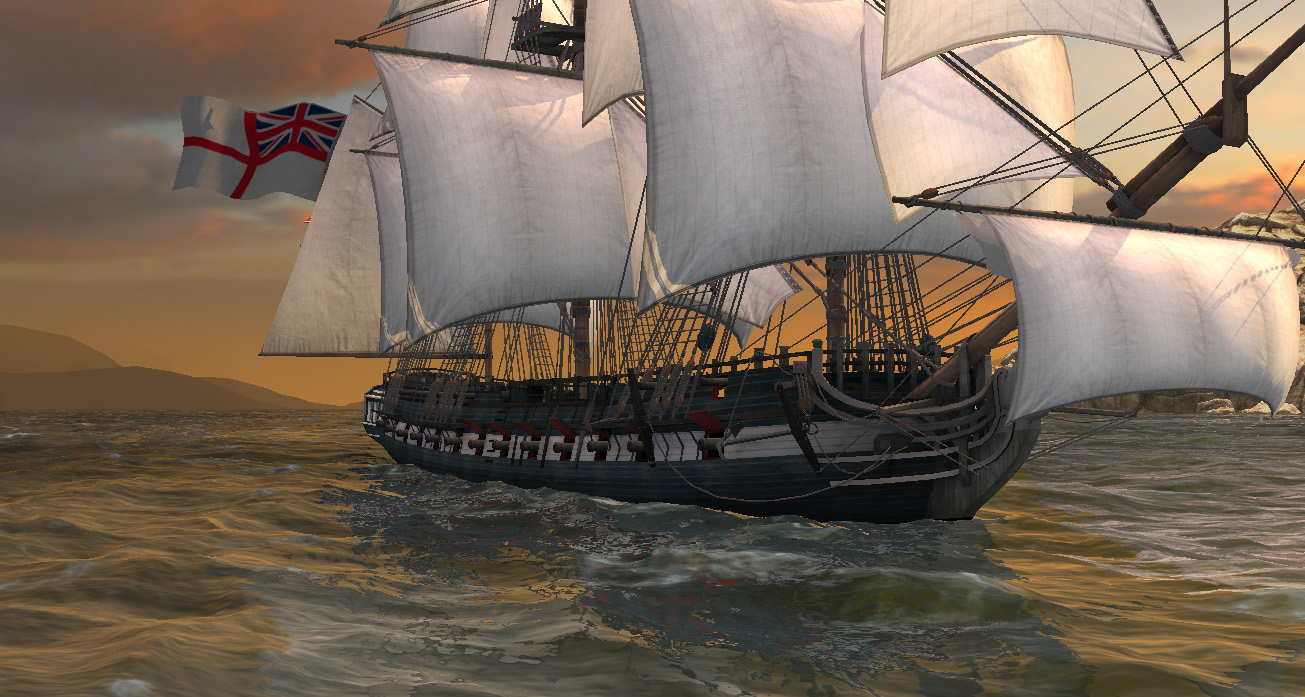 A very detailed rendering of a ship
Gameplay Footage:
17. Mount and Blade 2
Official Trailer
Story Overview:
This title acts as a prequel, set 200 years after the events of the previous title. It is supposed to take place during the fall of the Calradian Empire and will center on this event. Other than that, we are relatively in the dark as to what this title will have.
Gameplay Overview:
There are six major factors that you can expect to interact with during the course of this game. However, there are also mercenaries  and other freelancers that you have to consider.
The combat mechanics are the same and you can expect to be able to jump right into this tittle without any kind of learning period.
Enemies & Bosses:
Depending on how what you character's standing in the Mount and Blade world is will determine who is your enemy and who is your ally. You need to be vigilant because you never know where the threat is coming from.
Leveling Up:
To level up you must complete various objectives and can focus on multiple tiers depending on your gameplay style. Level grinding is a must as the stronger you are the more likely you are to survive encounters with other players in this open world title. Keep in mind that unless you get on the ground floor of this release you are likely to encounter many strong opponents who have put in more time.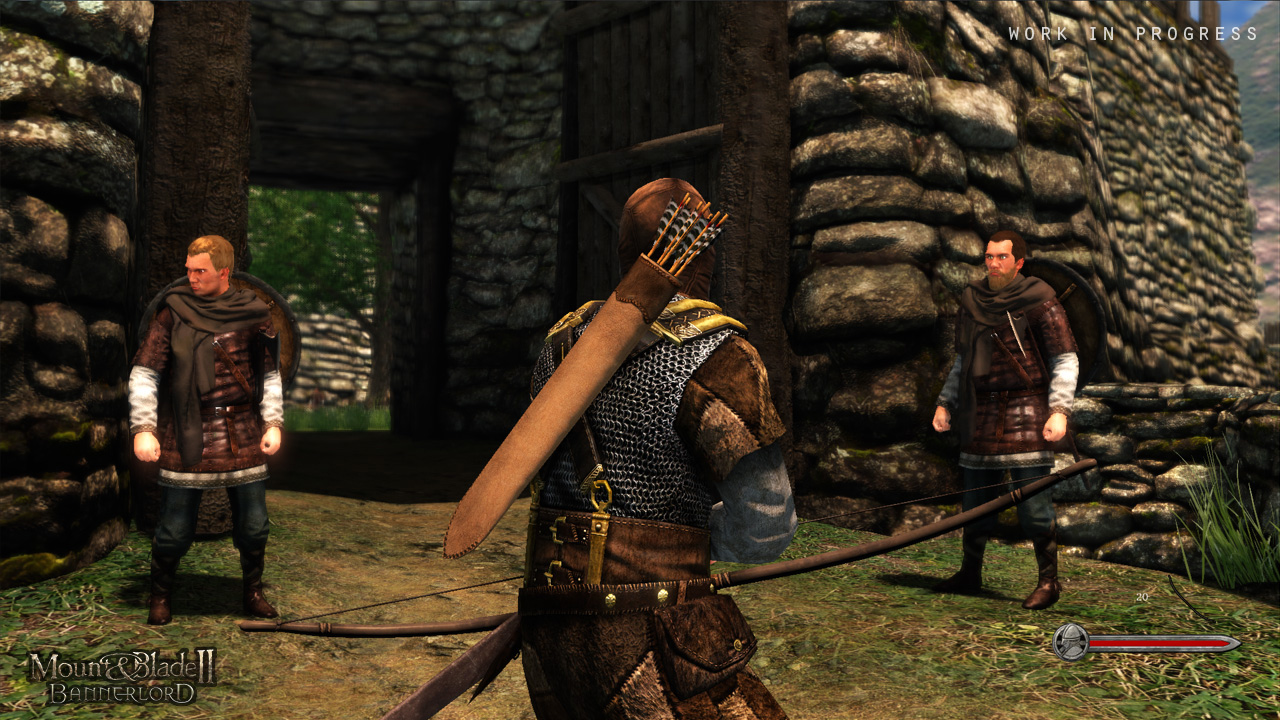 Confronting these guards with a bow and arrow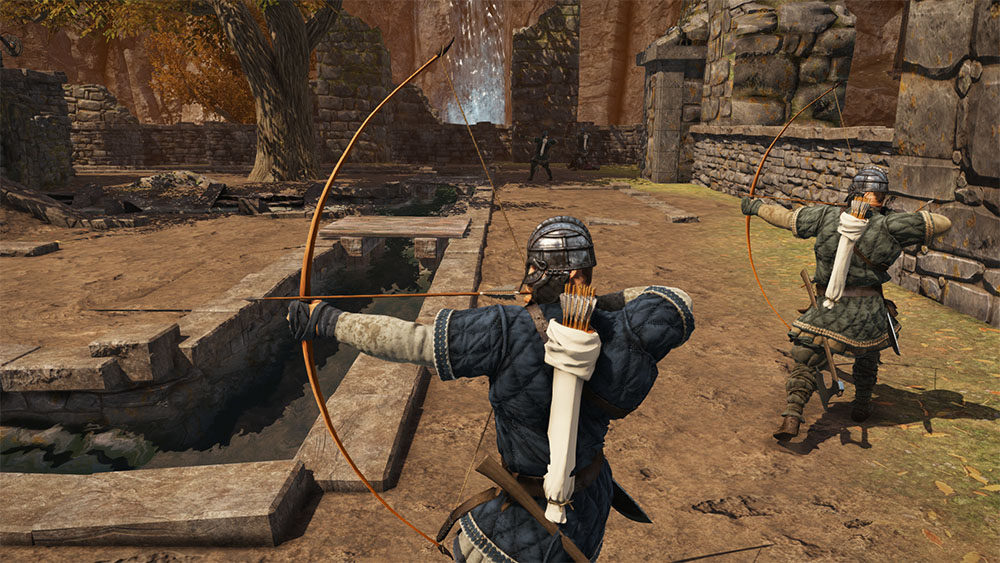 Ranged combat
Gameplay Footage:
18. Day of the Tentacle
Official Trailer
Story Overview:
This cartoon-like adventure game is a sequel to the 1987 game Maniac Mansion. While most will not have heard of the previous title, you will not necessarily have to played the former title to delve into this one. You are Bernard Bernoulli  and you are charged with the tasked of taking down the evil Purple Tentacle who is set on taking over the world.
Gameplay Overview:
You click to move and have a hand full of commands that you character can do. You get to pick up, use or talk to, the various objects in game. There is also a heavy element of time travel in this title. You have multiple characters in different time periods and you switch between them.
Enemies & Bosses:
This game is essentially a puzzle game so there are no enemies or bosses that you will face. However, the puzzles in this game are challenging and for people who love puzzles, this game has them in spades.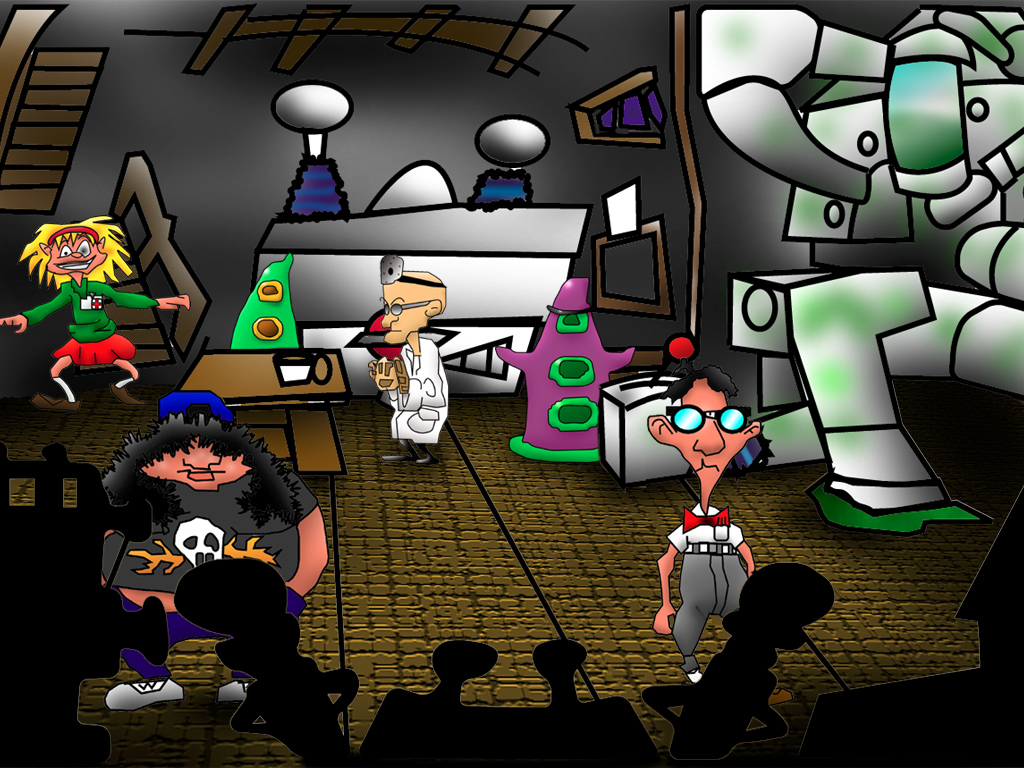 Gathering in the lab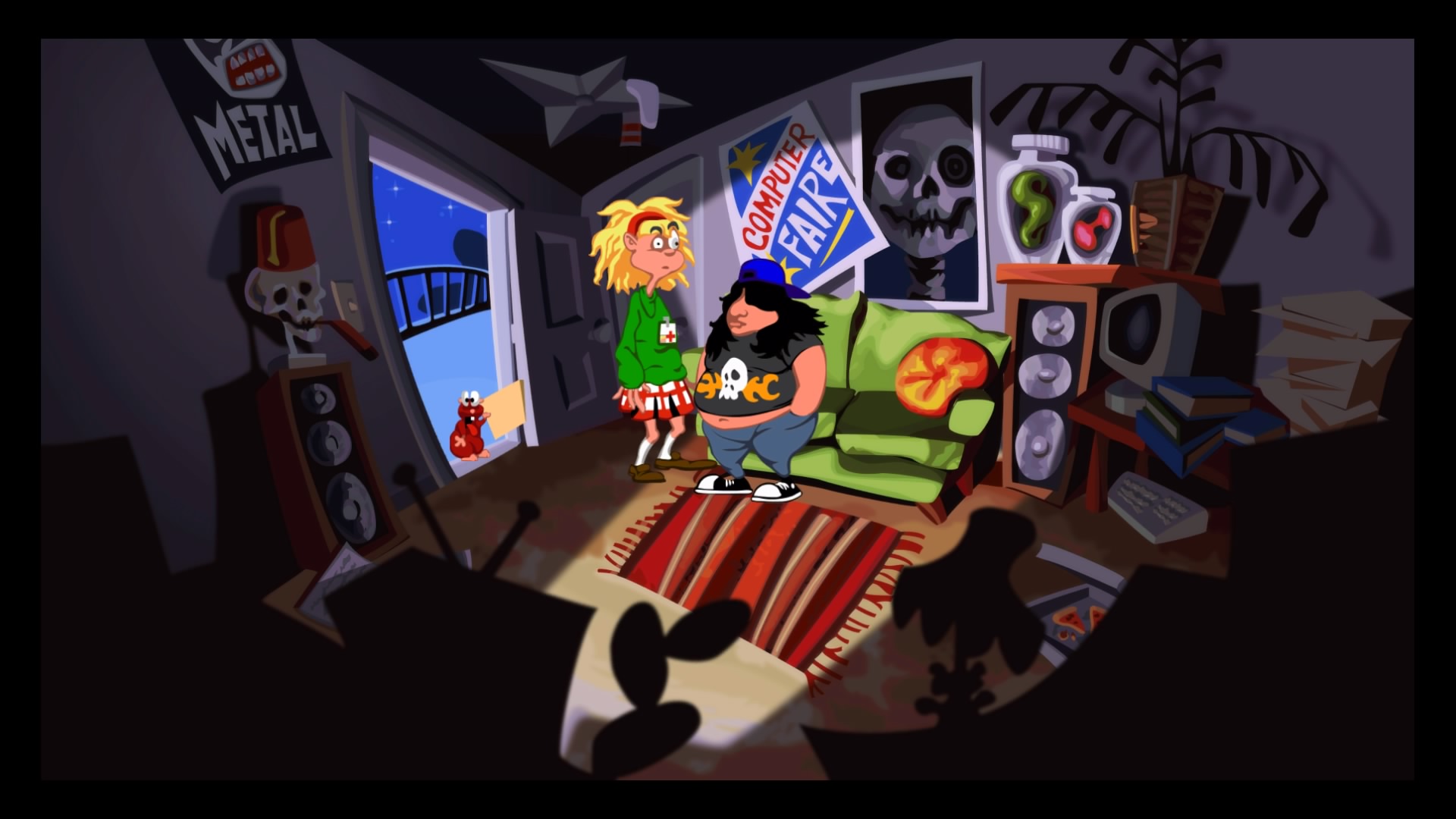 In his bedroom
Gameplay footage:
19. Fallout 4
Official Trailer
Story Overview:
In the newest addition to the Fallout series the setting is a bit of a blast from the past. We are dropped in the 60's, with a nuclear attack imminent, in Sanctuary Hills. In the chaos and confusion you and your family are tricked into being placed into cryogenic sleep.
Fallout 4 starts off with some harsh visuals as the player awakens only to witness the kidnapping of Shaun (your son) and the murder of their spouse (male or female depending on your character's gender) before being forced back into a cryogenic sleep. Thanks to a technological malfunction the player is released from cryo-sleep and emerges from Vault 111 to a post-apocalyptic Boston in the year 2287. This is 210 years after a devastating nuclear war has ravaged the landscape.
Gameplay Overview:
One stark difference between this Fallout and the one that came before is that you cannot forge your own ammunition in this title. However, there is a unique crafting system in Fallout 4 that allows for weapons, items and the building of various structures. You can also scrap entire houses for materials that can be reused for other purposes.
The character builder in this title Is one of the most in depth and dynamic versions of the Fallout series. Players are able to create characters with so much accuracy that players have recreated themselves as well as beloved characters such as Harley Quinn and the Joker. So you can imagine the power of this character creation tool.
Combat System:
Fallout 4 has recycled the VATS system for this title with a few notable tweaks. For example, you can no longer freeze enemies; instead, you can only slow them down dramatically in this title. Critical hits are also no longer a hit and miss affair. In this title there is a "critical hit" bar that you fill by attacking enemies. Critical hits are executed manually by the player There is also a return for the assisted targeting system in this title allowing players to target individual parts of an enemy's body.
Enemies:
There are a vast number of enemies in Fallout 4 that the player will encounter at various stages as they progress through the game. You will encounter a number of challenging enemies including hags, ice mages, dragon cultist and bandits.  There are a number of strategies for taking on these enemies and players can use their very own strategies to make it happen.
Leveling Up:
When it comes to leveling up on Fallout 4 the system has definitely been enhanced. It's a very in depth system that centers around combat and the completion of quests for gaining points that you use to level up various aspects of your character. There are also special perks that can be obtained by completing specific actions and quest perks that you receive. There are more than 70 perks to enhance your character in various ways depending on your play-style.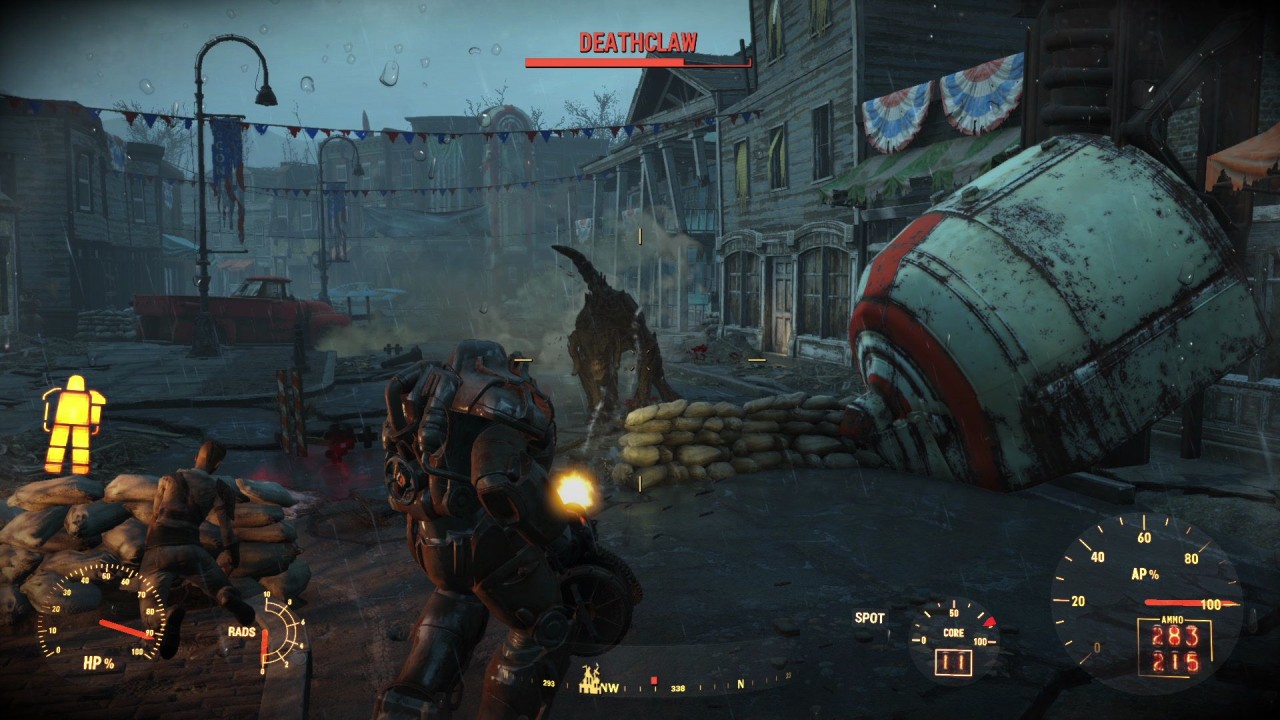 In a fire fight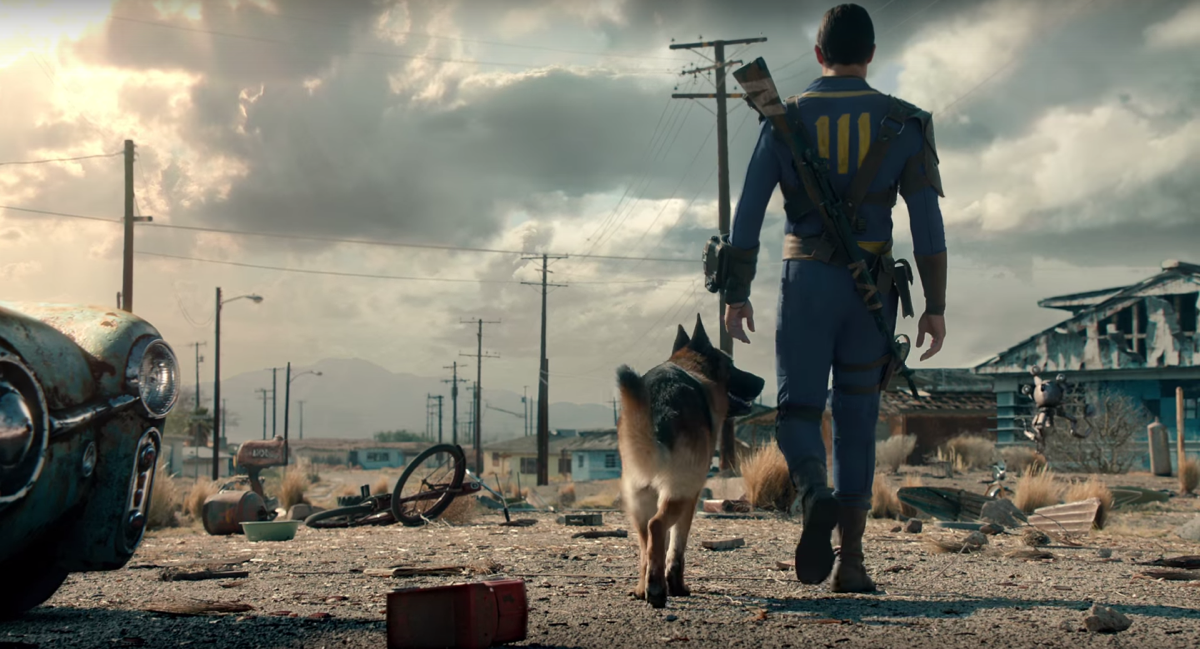 Emerging from the vaults
Gameplay Footage:
20. Torment: Tides of Numenera
Official Trailer
Story Overview:
Do to the fact that the story was essentially wrapped up at the conclusion of the previous tittle they had to go in a new direction with this sequel. It's not  a direct sequel, because the story was concluded, but they keep to the spirit of the first title.
Gameplay Overview:
The gameplay in this title is almost entirely story driven. There is a heavy emphasis on the unfolding narrative. There's an extensive dialogue tree for every interaction which affect the way the story unfolds as you progress. Your choices and ethical standing is presented by different color tides.
You can choose from three base classes; Glaive, Nano and Jack. Each with their own unique skill trees and combat styles. You can choose what gender your character will be and the particulars of your character will be developed as you progress through the game.
Enemies & Bosses:
Set a billion years in the future, creatures as we know them appear much different than we'd see them today. There are also a number of different races you will encounter, not all of which are human.
You'll face a number of powerful enemies, like Aidan Sitabo, who will lead to unlocking other skills. In the case of Aidan, the enemy is human.
Leveling Up:
You level up by completing side-quests and main quests. Some enemies produce more exp than others. If you take down a larger enemy you can expect a lot more exp than if you take out smaller ones.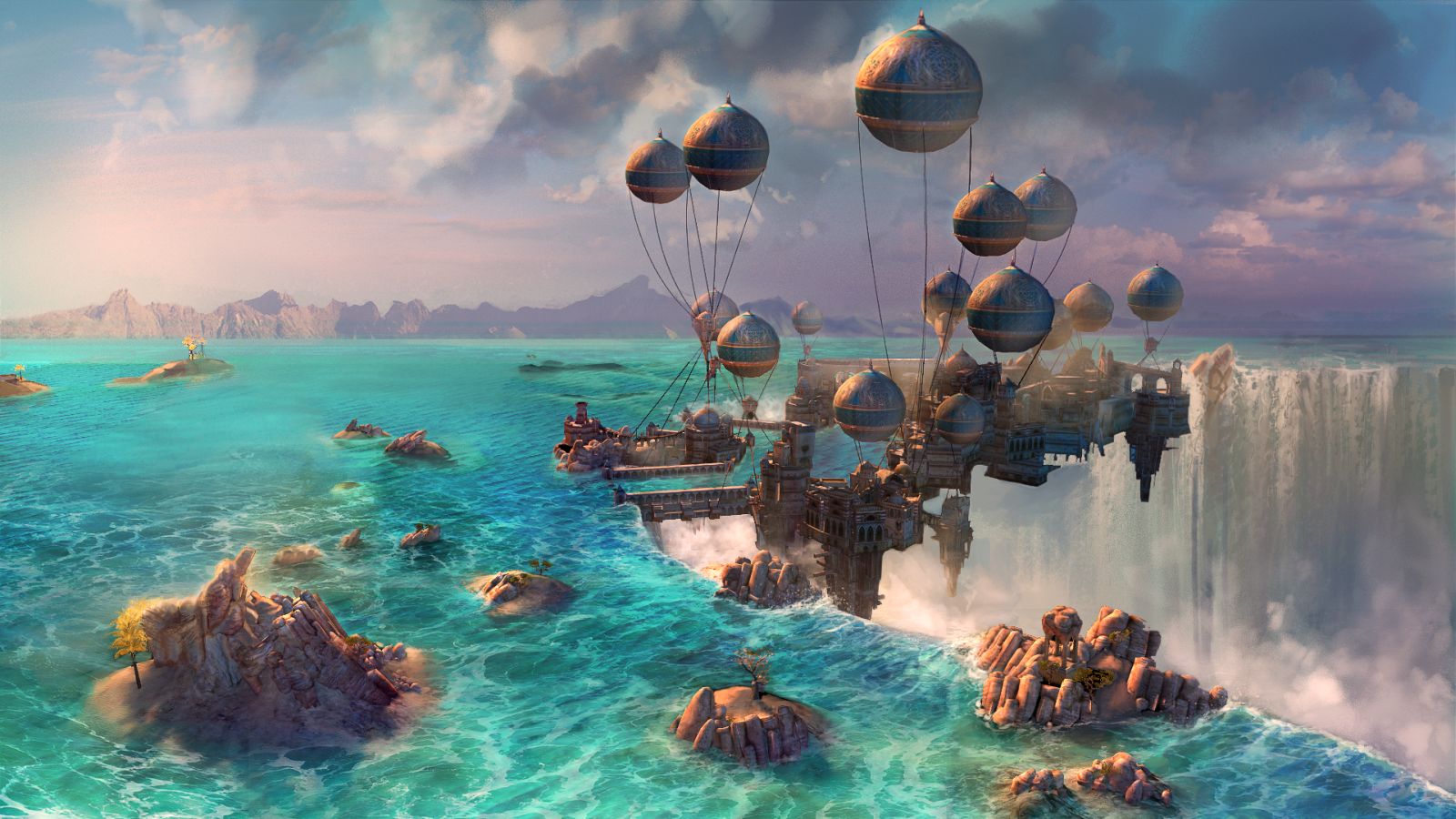 One of the breathtaking landscapes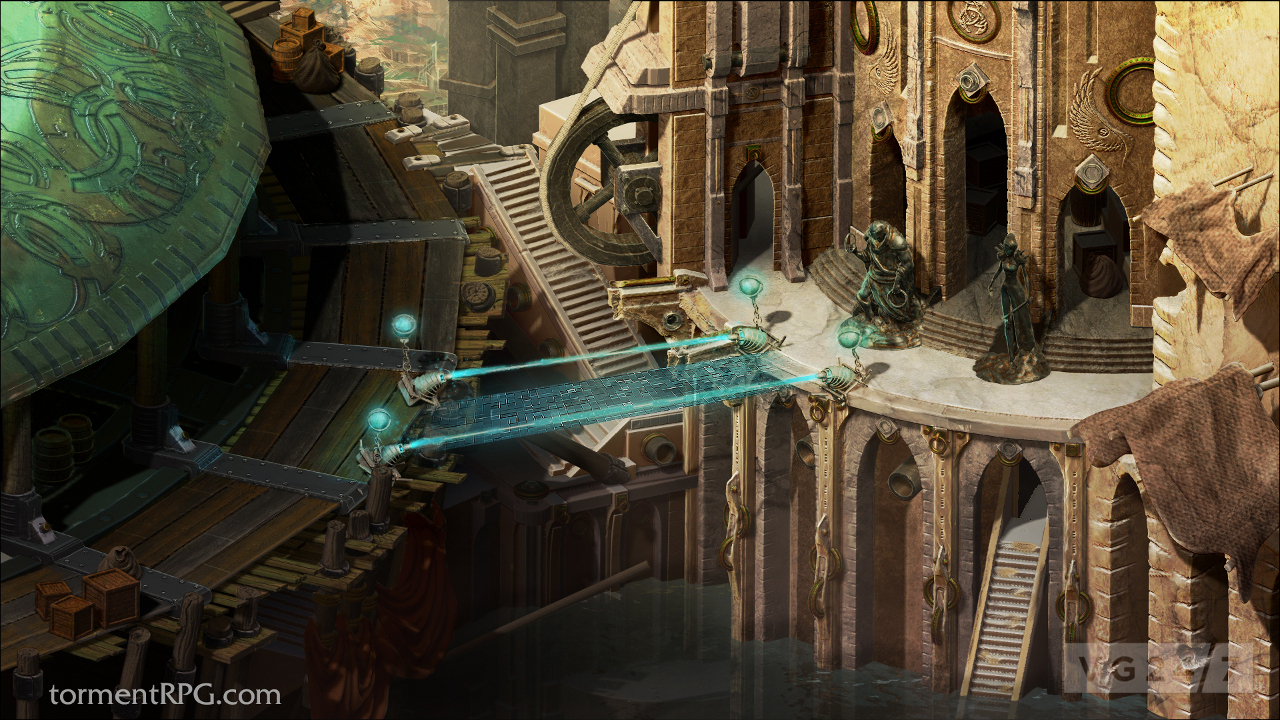 An intricate city
Gameplay footage:
21.Assassin's Creed: Black Flag
Official Trailer
Story Overview:
We can say goodbye to Desmond Miles in this new title. For those who are familiar with the series this may be a bittersweet separation and if you haven't been following the series it will be a bit confusing why we are going from Desmond to Abstorgo Industries who are exploring Edward Kenway's memories.
Playing as Edward is a sharp deviation from playing as characters such as Etzio and Altier as you are not immediately inducted into the Assassin's order, but are instead a freelancer which gives you a different perspective with both the Templars and the Assassin's as enemies.
Gameplay Overview
The first thing I noticed right off the back is the fact that you don't immediately get your hidden blades. You instead have to run a few missions to get to that point. This extended tutorial phase is reminiscent of the second Assassin's Creed where Etzio ran several missions before he got his gear
This slow build up is no doubt a side effect of having to introduce an entirely new kind of character and explain how his origins and how he came to be involved in this war between the Assassin's and Templars.
There has also been a change to some of the combat features such as the ranged combat. When you fire weapons the auto aim feature can be used as well as a manual. What makes it different is how smooth this feature is for this title which feels less cumbersome and actually encouraged me to use firearms more often where in previous titles I generally ignored them.
In terms of general combat, the system Is essentially the same. You still need to counter in order to survive direct combat. However the AI seems more tenacious that usual and their ability to counter your moves seems to have improved; though that could just be my imagination.  All the stealth elements remain the same; such as the ability to assassinate from around corners, from cover and from above.
Hunting and the selling of pelts also makes a return and actually plays a more necessary role in this title as you must hunt to feed your crew. You can also use the pelts to craft new items and upgrade existing gear. This makes hunting a very essential task in this title where before it was almost secondary and you could progress through the title without giving it much attention.
There are also various side-quests that you can embark on in this title, much like previous titles. You can save pirates to add to your crew and carry out assassinations and other tasks for money.
Another new addition is the collection of Sea Shantes that your crew will sing as you sail. There is a much larger emphasis on sailing in this title; obviously, you play as a pirate so that's to be expected. So you definitely want to make an effort to collect these when you come across them otherwise you will spend a lot of time sailing in silence or listening to the same song over and over.
The mechanics of ship combat are essentially the same as in Assassin's Creed 3, but you'll find yourself engaging in it much more frequently than in the previous title. It also plays a huge role in restocking your ship and paying for upgrades.
Enemies & Bosses
It's a pirates life for you, so you can expect to engage and plenty of combat on the high seas. What's different is that you will not just be facing the generic guards and the occasional Templar, but also the Assassin's  and when out to see the Royal Navy. This is a stark change from other titles, but a much welcome one.
Leveling Up:
Like all Assassin's Creed titles leveling up is more a matter of leveling up your gear than anything else. You will also get a chance to upgrade your ship in terms of it's appearance and performance. In addition to being able to overhaul your ship there is a whole new wardrobe that you can choose from. This is a welcome change from only being able to decide what color your character wears.  Try different outfits for different missions.
Cheats:
There is a cheats feature that alters gameplay adding a whole other gaming experience. When you complete Abstergo Challenges you unlock perks that alter the gameplay. For example, finish 90 Abestergo Challenges and get unlimited ammo. Finish 100 and your crew become living skeletons. It's these extras that add a number of extra gameplay hours to this title.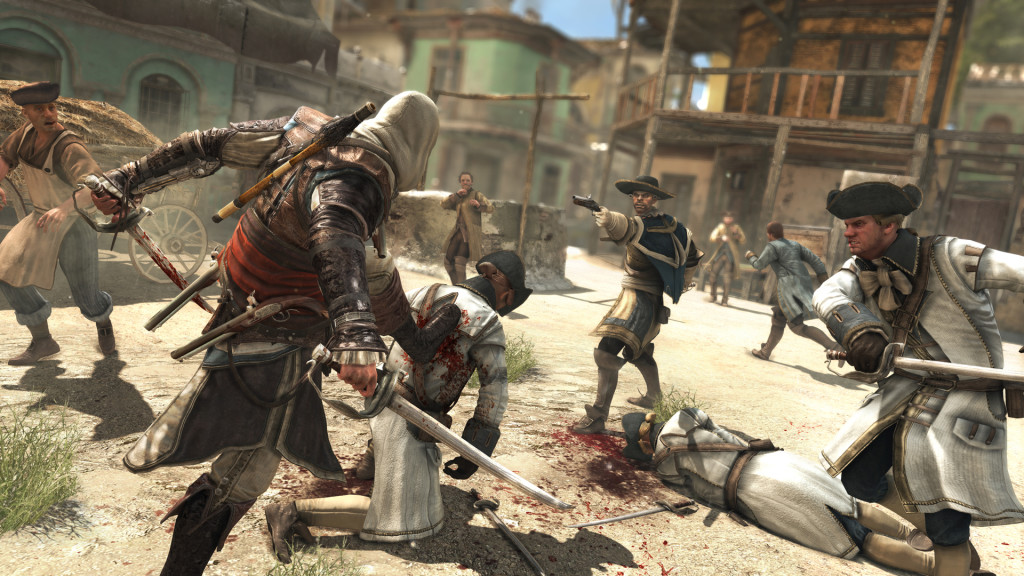 Edward in full on combat with guards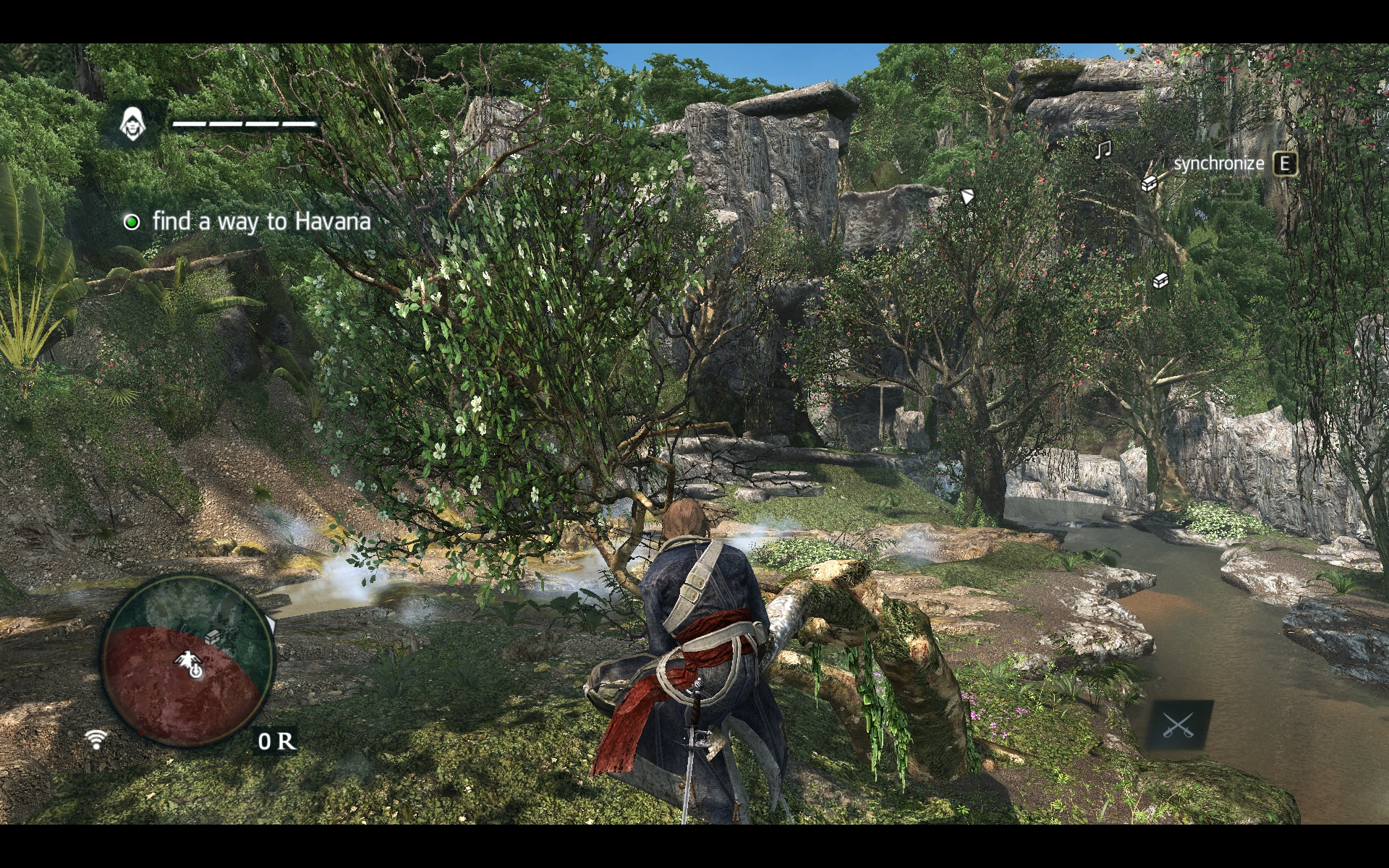 Edward moving through the woods
Gameplay footage:
22.Divinity: Original Sin 2
Original Trailer:
Story overview:
On the orders of the great Bishop Alexander the Innocent, all sorcerer are to be considered criminals is the law of the land. In defiance of that law, a group of four sorcerers embark on a journey. One that will test their collective will, and prove whether or not they have the strength to overcome him.
Gameplay:
One of the best aspects of this tittle is the customization. The ability to choose different origin stories and adds another layer of personalization  to a player's progression through the story. In addition to being effected by choice interactions throughout the game are effected by your character's background; effecting both dialogue and how quests unfold.
Also unique to this title is the skill crafting tree. This allows players to mix and match skills to fit their particular play style. Being able to change you progress through the world more personalized experience. There's also a system called " Love and Hate", that allows players to form personal relationships with other characters in the game.
Multiplayer is available for this title, allowing to those companions you choose at the beginning to become playable in multiplayer mode. Players are divided into the different teams and allowed to engage in arena style combat.
Leveling Up:
When it comes to the process of leveling up there is a bit of  a learning curve. Unfortunately, there is no real , complete, explanation of how the process works and the process is a bit odd. For some reason, attributes and abilities level up differently. It's harder to level up abilities than attributes. There are a lot of directions this process can go. This allows for a certain level of customization to suit individual play styles.
Enemies:
When it comes to the enemies you encounter in Divinity Original Sin 2, they run the gamete, from animated corpses with a thirst for brains, to fuzzy animals straight out of Bambi. It's a bit  of a disparity, but it's that diversity that is most enjoyable about this particular title. It's also this diversity that makes the combat system fun and keeps these encounters from becoming redundant. Every enemy has is strengths and weaknesses, which adds an element of strategy to combat, forcing players to adjust depending on which skills they've developed and what they encounter.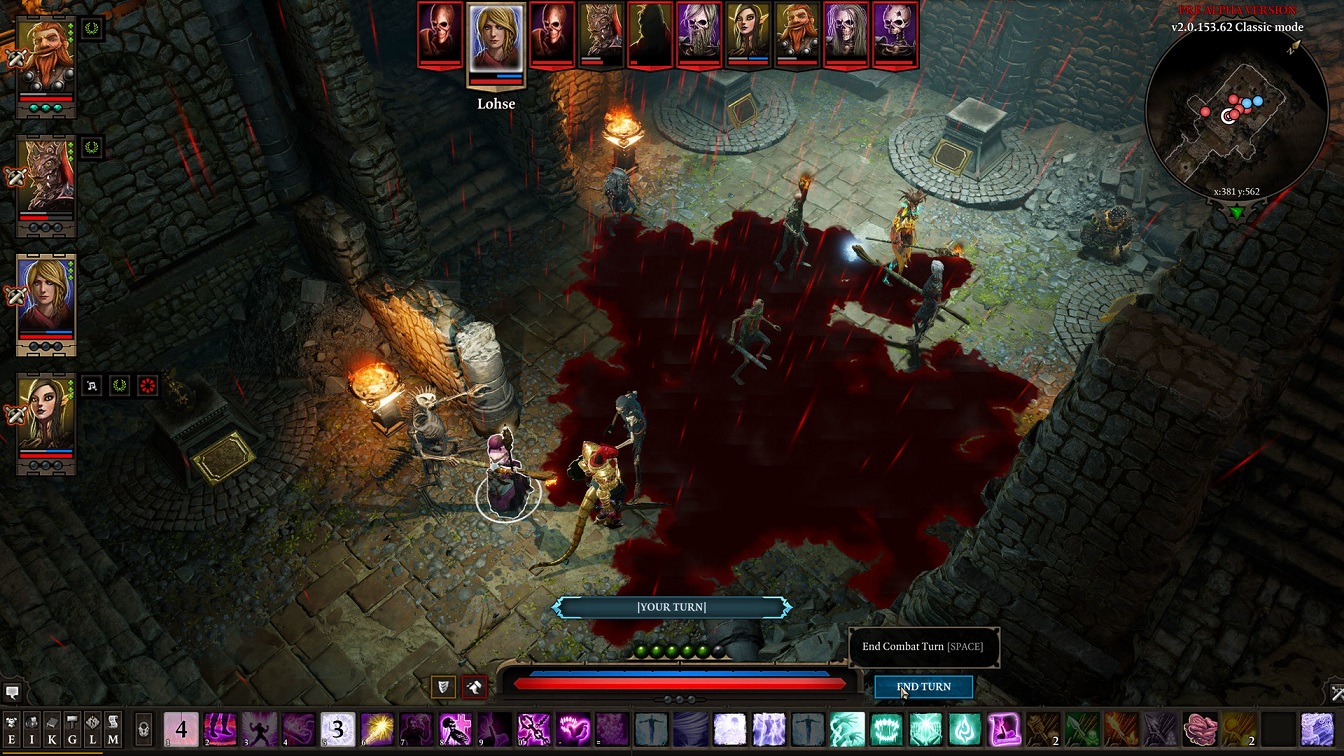 Engaged in a bloody battle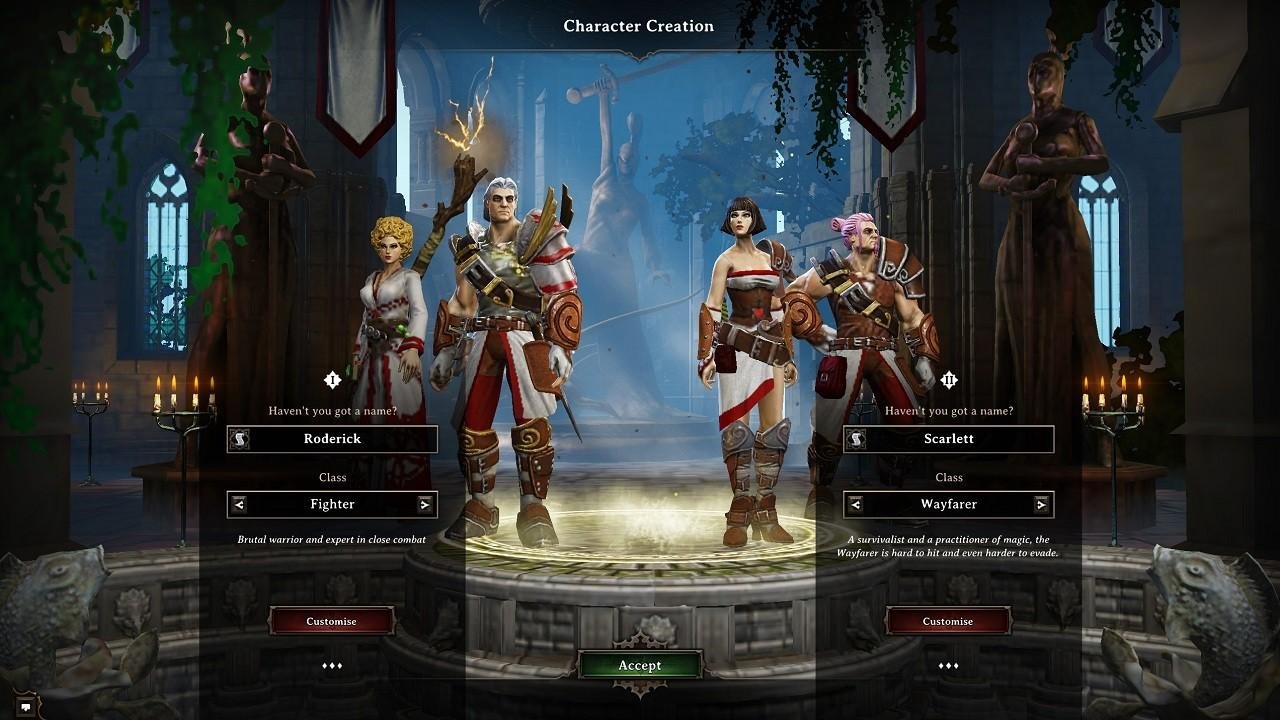 Create an original character
Gameplay Footage:
23.Chronicles of Elyria
Official Trailer
Story Overview:
The story of this MMO is organic in that it's open to change and in an open world formed by the players of the game. Individual actions effect the very world the players play in. Starting from an essentially blank slate, have local regional and national conflicts are available on a regular basis; this gives you an opportunity to change the course of events. Essentially where you fall on the moral alignment  effects what happens next.
Gameplay:
You really have control over how the game evolves for yourself and everyone else playing. The game is sort of like a living organism and every action from amassing great wealth to killing other players has a ripple effect that surges throughout the game. What you do truly matters in this tittle. Seemingly mundane events are of real importance in this title. Even mail and package delivery is player managed. This game is essentially a community and social interactions play a huge part in the gaming experience.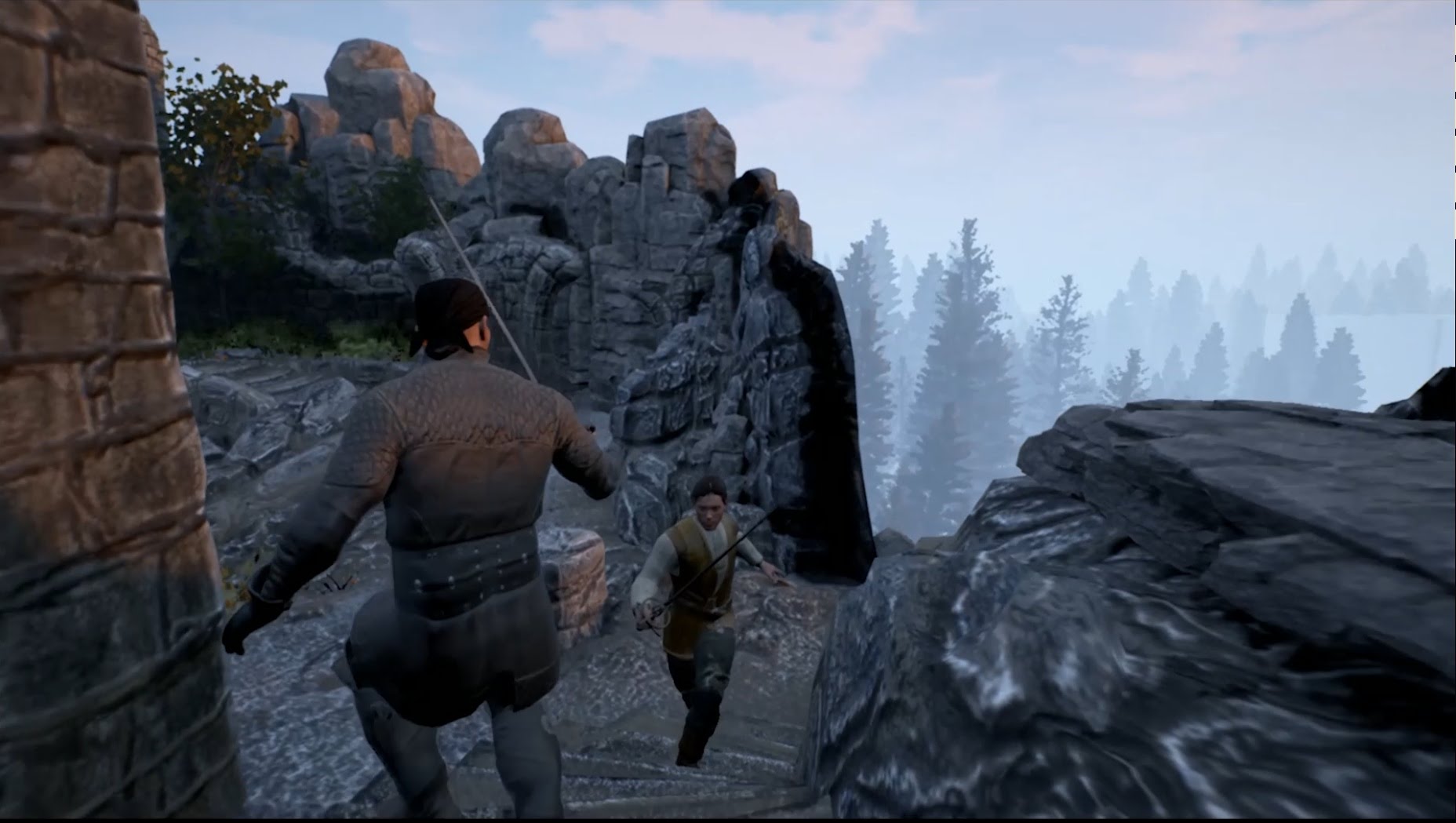 Combat sequence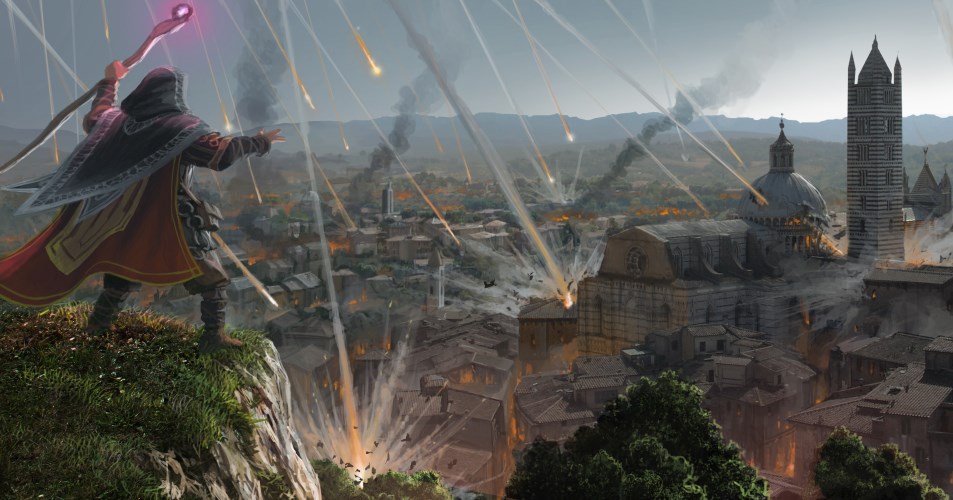 Magic destroys a city
Gameplay Footage:
24.Tyranny
Official Trailer
Story Overview:
Emersed in the fantasy world of Terratas, the player finds themselves living in a transitional period for the world as a whole. The evil overlord Kyros has already succeeded in conquering the world in which you live and you are one of the higher ranking members of this empire. It's up to you to pick up the pieces and deal with the aftermath of the worldwide conflict; handling multiple factions how you see fit.
Gameplay:
Building on the game engine used in Pillars of Eternity; many gameplay elements from that title were recycled and find new life in Tyranny. Thrust into a world dealing with the consequences of being under a singe person's rule, you are faced with a number of difficult decisions. Being a higher ranking member of this overlord's inner circle, the decisions you make have far reaching consequences, that effect the way the story unfolds and NPC's interact with you in many instances. There is such a heavy emphasis on those conversations that interactions actually generate experience points that you'll use to develop skills; something that is unique to this title
Along the way you acquire non-playable characters which can be used in concert with certain attacks. In addition to this, factions play a role in the abilities one is able to use in combat situations
Leveling Up:
There are a number of attacks and abilities that a player can tweek and customize, ranging from melee to magic based offense. This allows for a certain level of adjustment to accommodate play-style. Using experience points, called "lore points" you can adjust various aspects of your character and the way they interact with the world.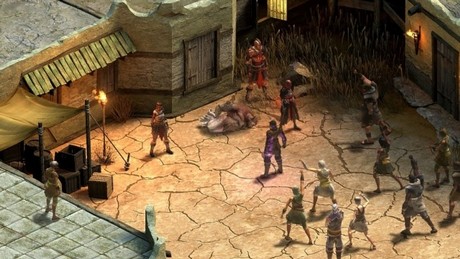 Waging an attack on the city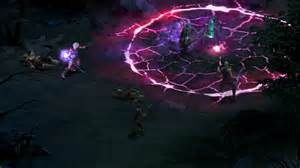 Using a magical attack
Game Play Footage:
25.Bless Online
Official Trailer
Story Overview:
By Korean game developer NeoWise, this title is a fantasy MMORPG that is making waves in the genre. This massive multiplayer online title throws the player into the middle of a war between nations, Hieron and Union. You get a chance to shape the course of events taking place in dozens of regions.
Gameplay:
You have the ability to participate in many siege based activities all across the realm, in multiple regions. The gameplay spans many different environments, each more unique than the other. The worlds are dynamic including weather changes and breathe taking scenery. The experience is immersive with unique factions and as many as 10 different races, each with their own background and experience. There is an element of player vs. player combat that plays a part in this tittle like most MMORPG games.
Leveling Up:
The process of leveling up is pretty straight forward. There are three kinds of quest that give you experience; Main Story, Side Quests and Kill Quests. Completion of the Main Story quests produces items as well as experience, as does Side Quests. Kill quests gives only experience points, which is a huge bolster to the leveling up process. Like most class based systems, there are a number of skills that you can develop, depending on your playstyle. Creating a ranged character or a beserker is all a matter of where you place your experience points. It's this level of versatility that makes  customizing to your playstyle  possible in this title.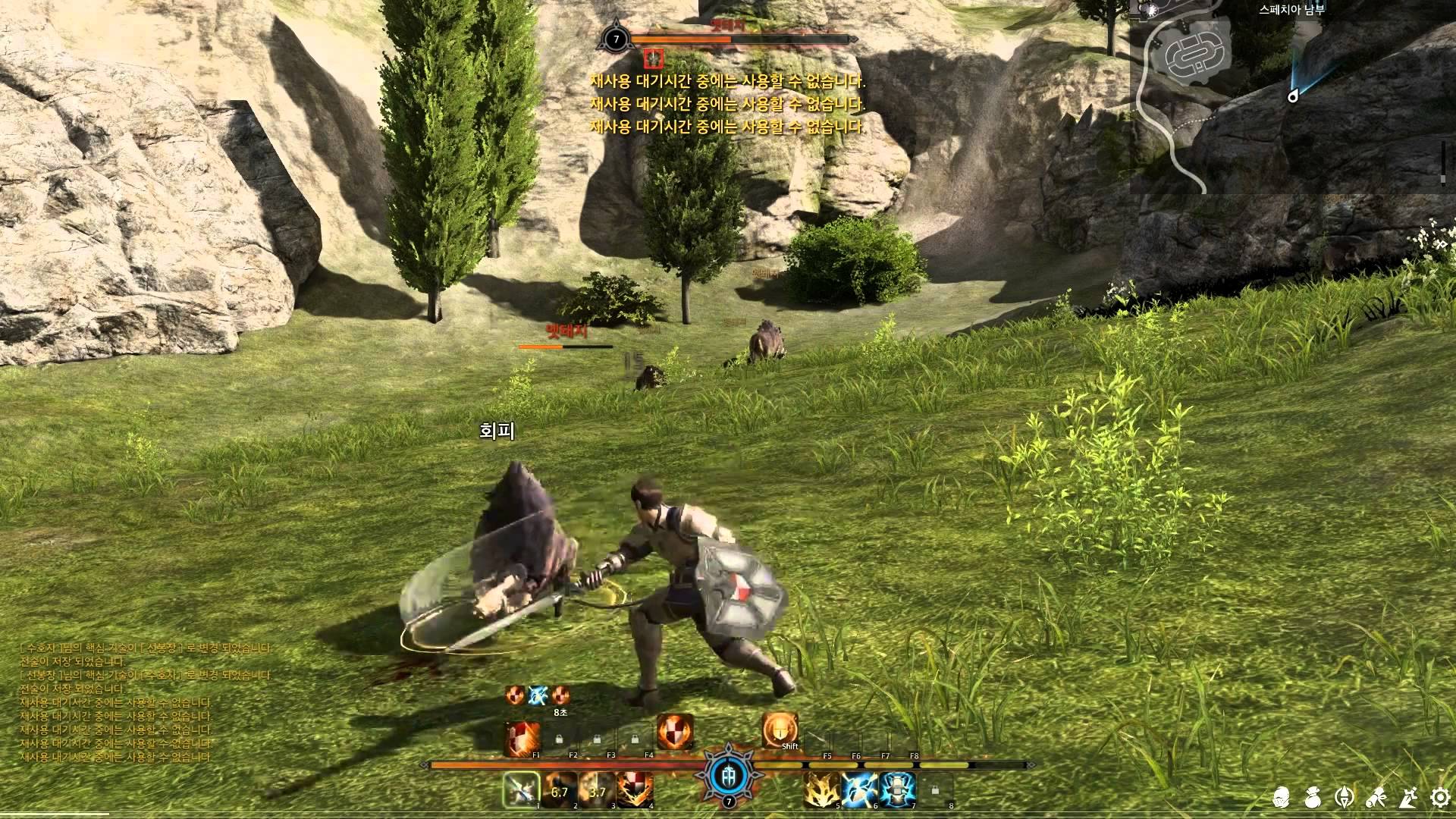 Fighting the enemy in the country side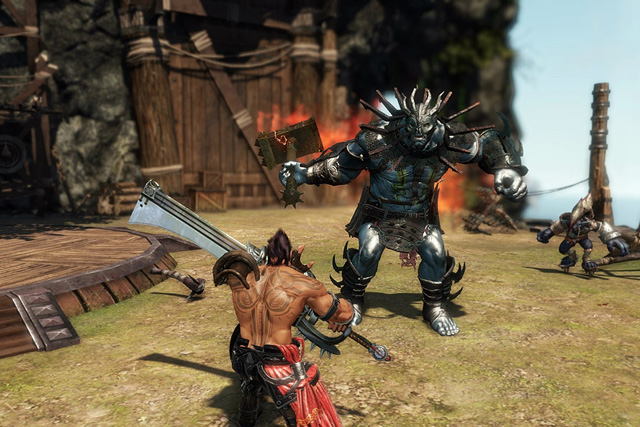 Boss battle
Gameplay Footage:
26.Dragon Age Awakening
Official Trailer
Story Overview:
This title starts a full six months after the events of Dragon Age Origins. You find yourself rebuilding the Grey Wardens as it's commander in Virgil's Keep; which was obtained at the conclusion of the previous title. Darkspawn are still a threat, not having gone underground after all. The story-line doesn't expand greatly as it is an expansion Origins.
Gameplay:
This title gives you the ability to import your character from Origins; which plays into the storyline if you have a character to upload. If not you can simply start over as a Warden from Orlais. There some notable additions such as new party members, abilities, spells and specializations for each class.
Leveling:
The most notable addition to the leveling system was a raise in the leveling cap. This allows your character to reach higher power levels than the previous titles. The leveling process is essentially the same as the other titles. You kill enemies and complete missions to gain experience points that you then distribute throughout the skill tree according to your play style.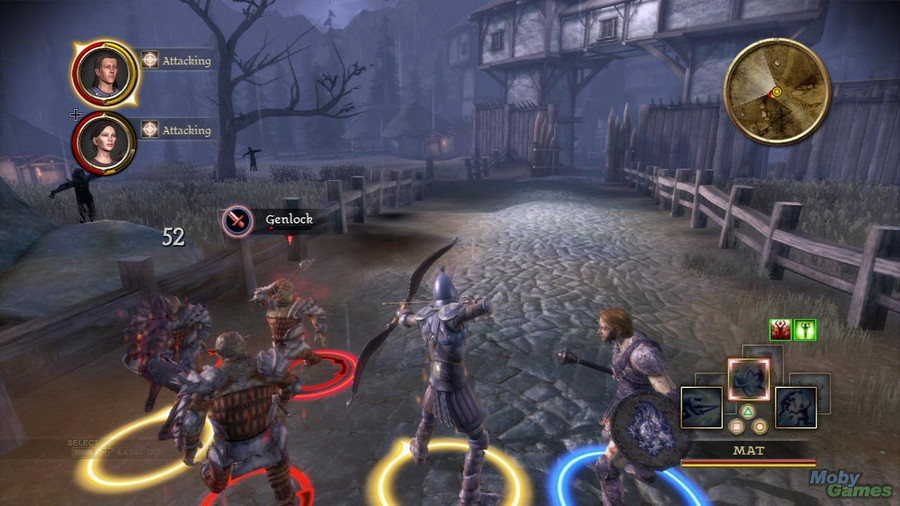 Taking on the enemy as a party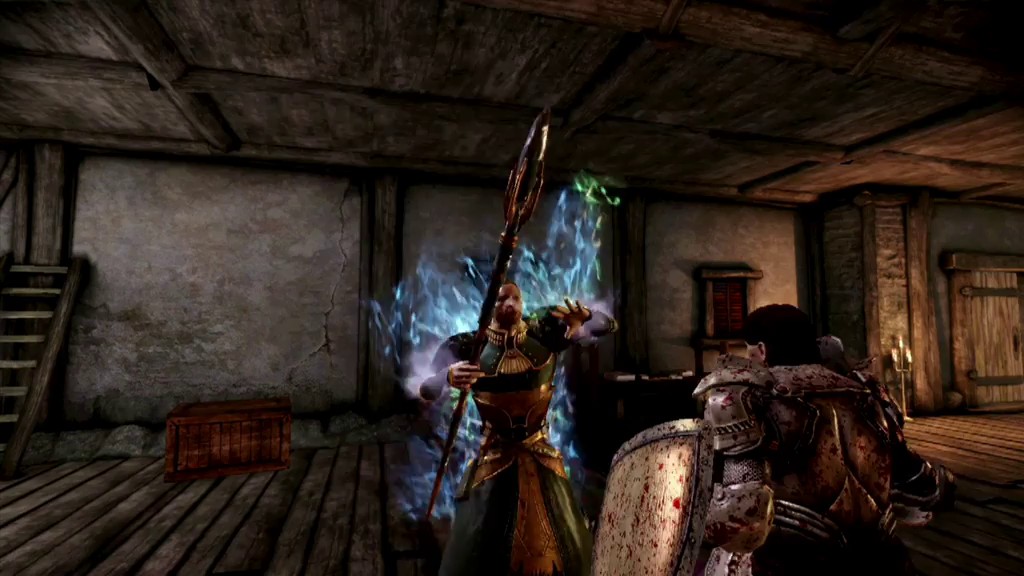 Spell casting vs. melee
Gamplay Footage:
Related Articles:
10 PC Role-Playing Games That Will Take You On An Adventure
10 Adventure RPG Games You Will Love
10 Things That Make An RPG Awesome