8 Video Games That Kept Me Up For Weeks And Gave Me Nightmares
Updated: 17 Jan 2017 7:45 pm
Video Games That Gave Me Nightmares
There is nothing to be afraid of it's just a video game! These are the video games fill you with fear. 
They keep you up at night, and give you nightmares. They make you question your sanity, lock all your doors, and sleep with the lights on. They make you fall off the couch, hide behind pillows, and shut your eyes. They low-key make you want to run to your mom, and ask your dad to remind you that there is no such thing as monsters. Game developers have been trying to scare the pants off of us since the beginning. Horror games especially have a way of getting under our skin. Video games unlike scary movies, or television allow us, as players to really get into character. We are transported into the horror of a game, and it's not the characters running around in fear, but us. These are the games that were the best at making us feel like there are monsters in our closets, that ghosts are going to appear at any moment, that if we turn around, if we stop running, we might actually die.  This is a list of the video games that gave me nightmares. 
1) Alien Isolation
Alien Isolation Debut Trailer
This 2014 game by Creative Assembly is based on Ridley Scott's 1979 movie Alien and it's amazing. If you loved the movie alien this is the game for you. This is your chance to immerse yourself in the Alien universe.  Alien isolation is a first person horror survival game. You play as Amanda Ripley- daughter of Ellen Ripley. This game focuses more on stealth than going in guns blazing. You are trapped on a spaceship, wrought with dangers. There are weird monsters that grab your face and explode instantaneously, questionable android robots, and hostile humans and, if that wasn't enough the Alien stalks you the entire game, ready to kill you, if you take one wrong step. So, be careful playing this game or it might be "game over man, game over" for you.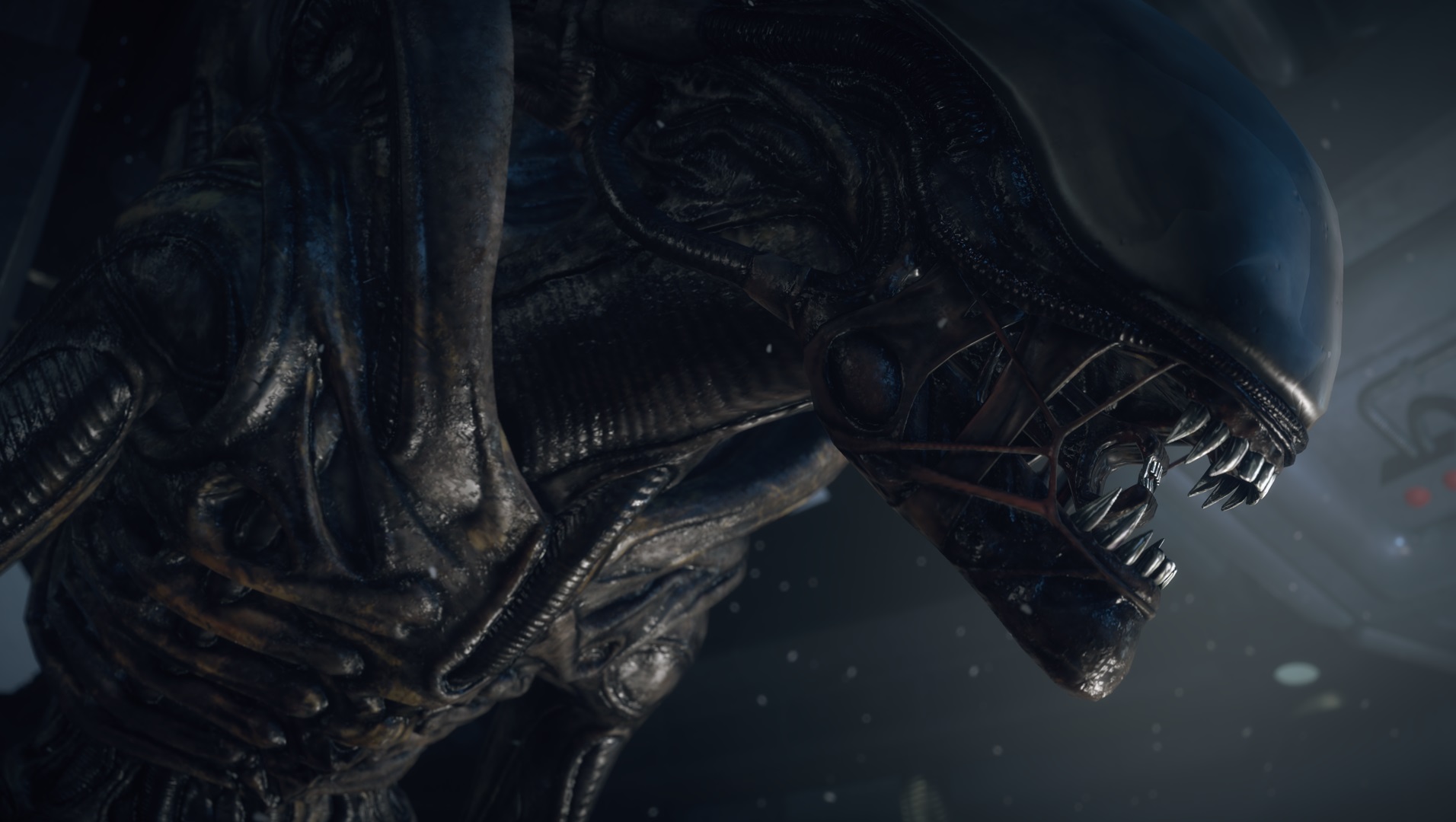 Alien Isolation traps you on the spaceship Anesidora with all kinds of horrors. 
2)First Encounter Assault Recon(F.E.A.R.)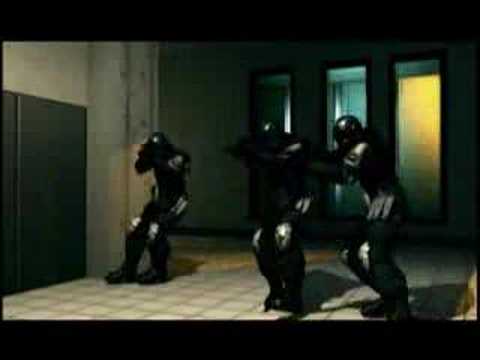 FEAR Official Game Trailer
This game series is a seriously scary one, hence the name itself. Monolith Productions developed F.E.A.R back in 2005.  It's a first person horror game created in a style reminiscent of Japanese horror flicks. If movies, like The Grudge scared you, then F.E.A.R. is your worst nightmare. The developers truly wanted people to be filled with fear, and dread. The ambiance is unsettling, and waiting in anticipation for the jump scare is what truly fills you with fear. This game has a little bit of everything we FEAR. There are super soldiers, killer robots and military leaders with psychic powers out to destroy you. Oh yeah, did I mention the obnoxiously creepy little ghost girl Alma who could pop up at any moment? Well, there's that too.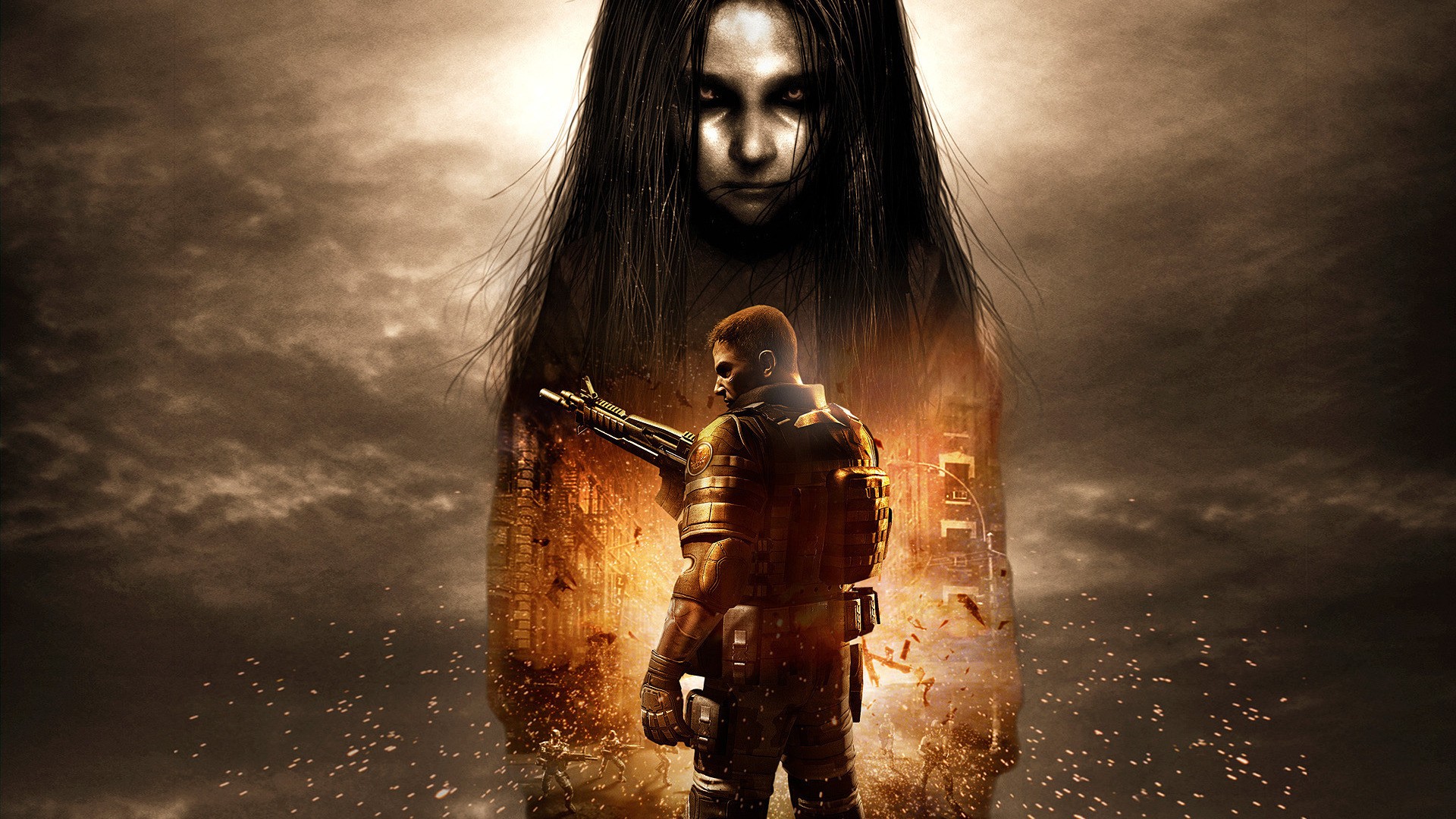 Alma a ghostly little girl with questionable intentions stalks you in F.E.A.R
3) Layers of Fear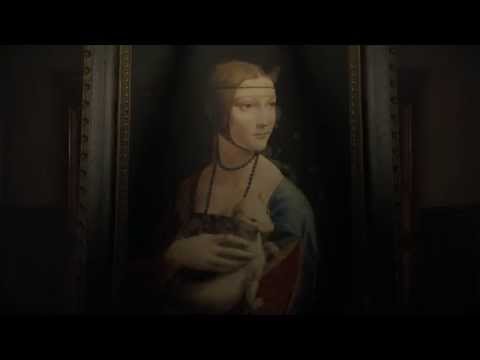 Layers Of Fear Game Trailer
This 2016, psychological first person, puzzle platformer game made by Bloober Team puts you in the mindset of a crazed Victorian painter. Have you ever wondered what it was like to be Vincent Van Gogh? This game could be the closest we get to that whole artist with a tortured past cliché. At first the game seems simple, your goal is to complete the painter's piece de resistance. You must search the painter's expansive mansion for objects to help complete his final painting. Each piece allows you to learn more and more about the painter's haunting and horrifying past. The closer you get to accomplish this goal the, the more you understand the painter's madness. And start to experience the madness yourself. Each time you walk through the mansion, its rooms and walls change in correlation with the painter's increasingly unstable mind. Everything that was once beautiful in the mansion starts to turn grotesque. And the once safe hallways, and rooms in the mansion become dangerous and unnerving. Slowly but surely, you unlock the painter's as well as  your own layers of fear.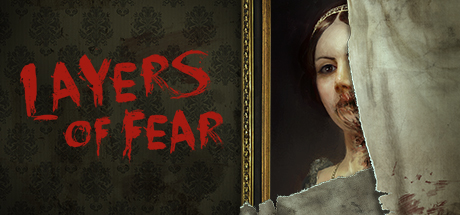 The more you play layers of fear the more horrifying the painting turns
4)Amnesia: The Dark Descent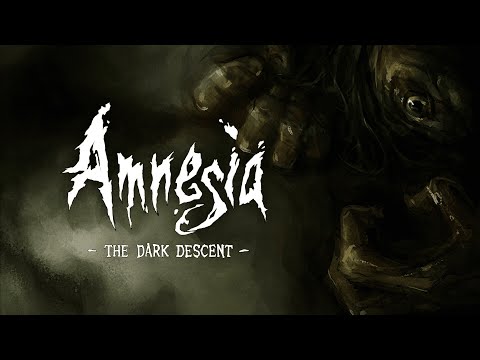 Amnesia Dark Descent Official Game Trailer
One of the scariest games of all time, Amnesia the dark descent places you in the shoes of a guy named Daniel who, you guessed it has amnesia. Daniel is lost in a castle, that is of course haunted and full of horrific creatures out to kill. As you make your way through the castle you start to slowly uncover Daniel's past. Deranged monsters roam the castle halls blocking your path. That wouldn't be so bad if you could beat them down, but you can't. Daniel doesn't have any weapons; You actually can't harm the monsters at all. This game forces you to run, hide, shut doors behind you and wait. Wait for the monster to pass, the closet you are hiding in. To make matters worse,
hiding in the dark, causes Daniel to slowly lose his mind and succumb to his fear. The more secrets you uncover, the more you must run and hide, the more and more terrifying the castle becomes. Turning, not only Daniel, but ourselves into a big psychological messes.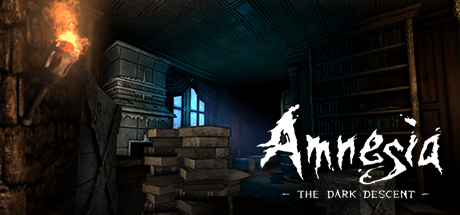 Steam gives this survival horror game 10/10
5) Five Nights at Freddy's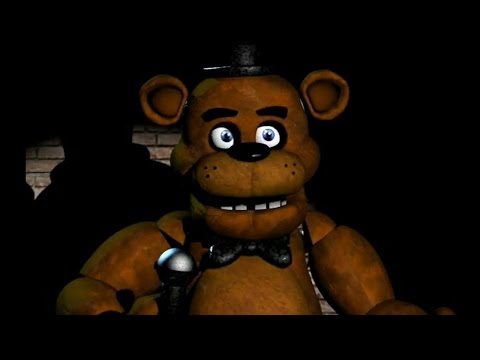 Five Nights At Freddy's Official Game Trailer
There is nothing like a point and click survival horror game that takes place in a pizza place reminiscent of Chuck E. Cheese. This game plays with our fear that the animatronic toys, come to life when no one is looking. You play as a night security guard whose job is to watch the pizza place at night- the problem is at night the animatronic animals come to life and try to kill you. What's worse you can't move from your seat and the only thing you can do is check security cameras, turn the lights on and off, and lock one set of doors at a time. The more you do this though, the more power you drain from the batteries, and when the power goes down, the doors unlock and the monsters come for you. You only have to survive five nights, but the last guy only lasted four.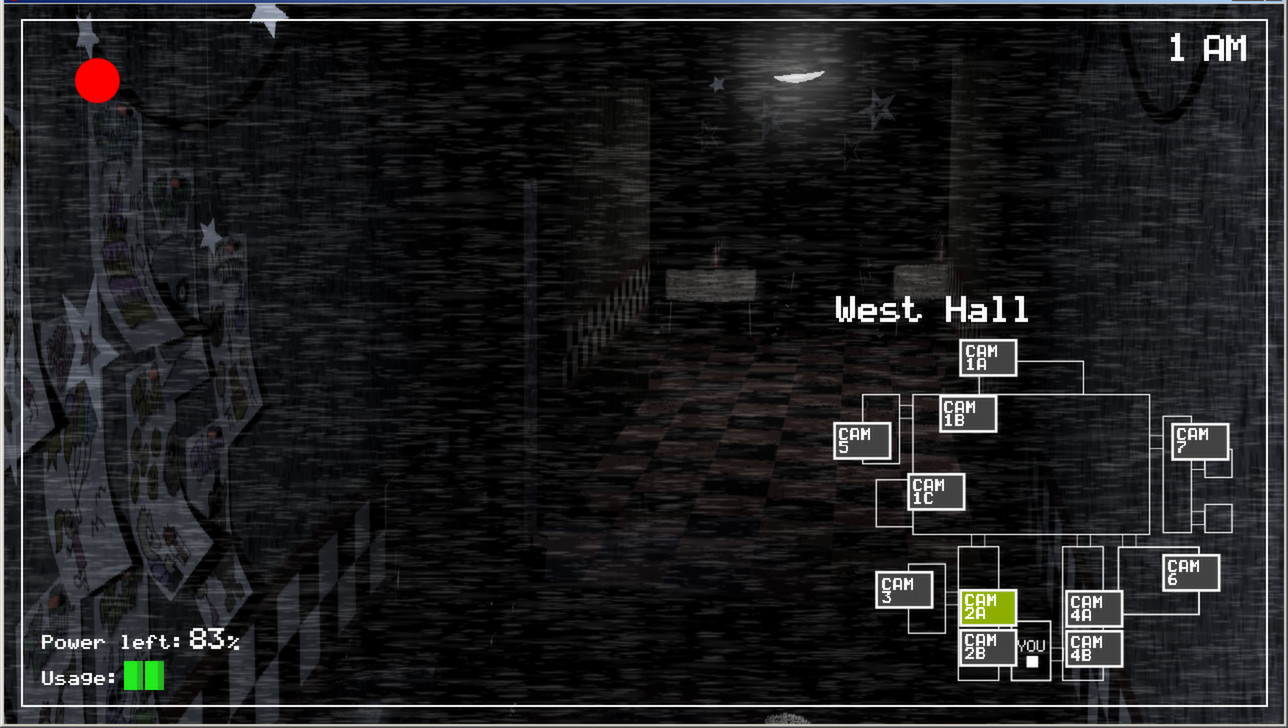 Nothing Like Looking For Animatronic Monsters Through Security Cameras
6) Outlast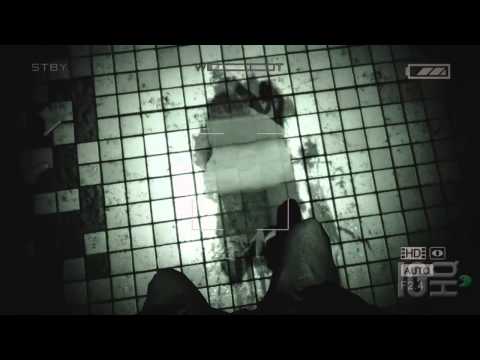 Outlast Official Game Trailer
Journalist trapped in an asylum full of secrets, Outlast is a cliché worth playing. This first person horror survival game forces you to look through your video camera to see in the dark. There is a limited power supply, so if you run out of batteries good luck because the asylum is dark and full of terrors. Using your camera to record everything you see in the dark, makes you feel like you are creating your own found footage recording and it just might be your last. Outlast forces you to run, hide, and evade all the enemies in the game. Since, apparently journalists stuck in asylums only have the power to record things, and no fighting ability whatsoever. If you want to play hide and seek in an asylum Outlast is the way to go.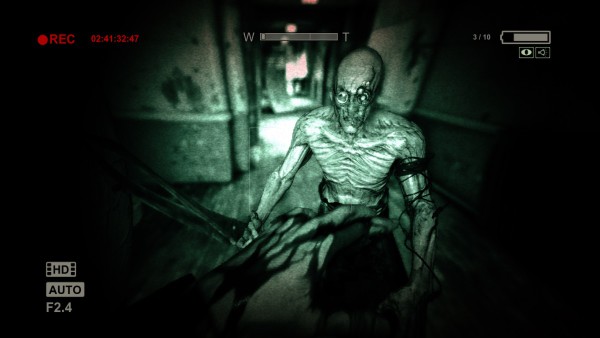 The halls of Mount Massive Asylum are terrifying 
7) Alan Wake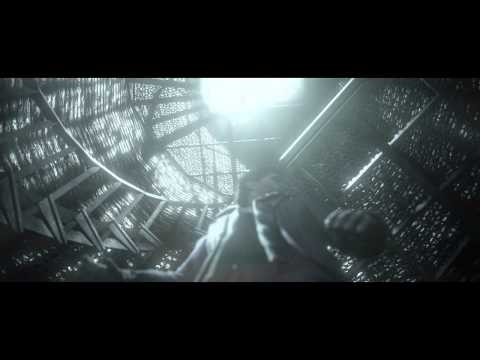 Alan Wake Official Trailer
This game isn't really considered a horror game. It's actually a psychological thriller game that took developers Remedy Entertainment five years to make. But, I am telling you those five years of development are worth it. This game is like an episode of the Twilight Zone. You play as Alan Wake, an author with writer's block. In order to find inspiration, he goes on vacation with his wife to a cabin in the woods and things start to collapse. Your wife goes missing, you don't remember what happened, and shadows are literally out to get you. As you search for your wife, you find pages of a manuscript all around town, of a book you apparently wrote but don't remember doing. As if that wasn't enough, your story is unfolding right before your eyes and it doesn't look good for you. This game might not have jump scares, but it is that unsettling feeling that something is about to happen, or the thought that what is happening may or may not be real is terrifying. This game puts you in a perpetual state of dread, and keeps you on the edge of your seat with no hope of relief.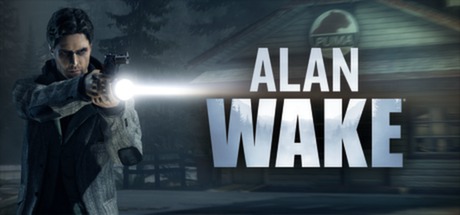 Will Alan Wake survive his own novel? Will he rescue his damsel in distress? Or does his book have a tragic ending? 
8) Resident Evil Series
This might be cheating because I actually didn't pick one game but a series. However, you can't have a video game list of games that gives you nightmares without talking about what many consider the original gangster of the horror genre Resident Evil. If there is one game series that everyone knows is scary it's Resident Evil. It has everything a good horror games have; heroic protagonists with cheeky one-liners, haunted mansions, infected humans, corrupt businesses and a virus used as a biohazard. Yep, not to mention jump scares galore. Sometimes you have great weapons, other times you are running around like a chicken with your head cut off looking for ammo, or at least a crowbar. There are over 14 games to choose one and a plethora of movies, and comic books to go alongside them. If you love, horror video games then you probably have already played at least one; if you are just reading this list because you want to know about nightmarish games then look no further than Resident Evil.  There is a reason the franchise has continued to make games for the past 20 years.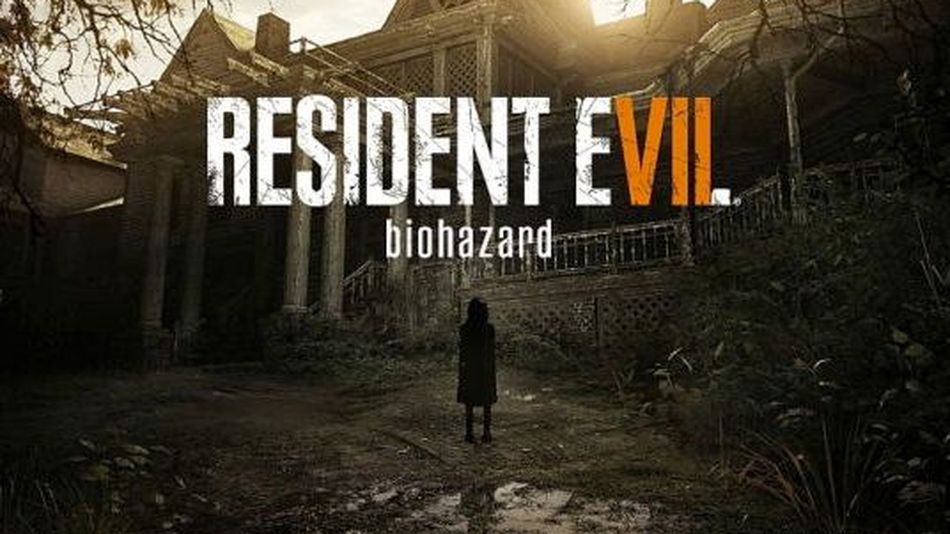 Resident Evil Biohazard comes out Jan 24, 2017
This concludes my list for the games that gave me nightmares. While there are plenty of other games out there that make me want to cry in fear, I would never have time to list them all here for you. Every game pretty much has the potential to keep me up at night, make me forget I am a grown up, and act like that little kid still afraid of the boogie man. Writing this article has put me into a horrible state of mind, I keep waiting for one of the monsters on this page to come out of the computer screen and bite me. I am pretty much waiting for the jump scare, and I hope you are too.
Stay safe, bring a flashlight and don't forget the batteries people.
Want to read more fun articles? Check these out.