The 21 Best Free Action Games for PC
Updated: 20 Apr 2017 4:23 pm
Just the words 'free to play' can make some players cringe, but these titles prove that you don't need to pay a lot to find high quality, action packed gameplay.
Here Are 21 of the Best Free Action Games to Play Right Now
Free to play is a market that gets a lot of bad press these days, particularly in PC gaming. With a few notable exceptions, free to play will involve some kind of pay to win system that just does not sit well with the vast majority of gamers out there.
However, there are few hidden gems out there for those looking for an action packed free to play experience, and we've made a list featuring some of the best options around.
So without further ado, here are our 21 best free action games for PC.
21. Defiance
Defiance Game Play Footage Revealed
Defiance is an action packed MMO from developers Trion Worlds. Arm yourself and head into an explosive party as you attempt to reclaim the war-torn San Francisco Bay area from alien invaders who have begun terraforming earth's atmosphere.
You are an Ark Hunter, one of the skilled mercenaries enlisted by private industry to seek out priceless and advanced alien technology.
The game its-self features 5 factions that span co-op, single player and PVP environments and includes three playable races along with 4 unique classes to choose from. Featuring huge and incredibly fun random instances, Defiance comes in at one of the most fun free to play experiences out there.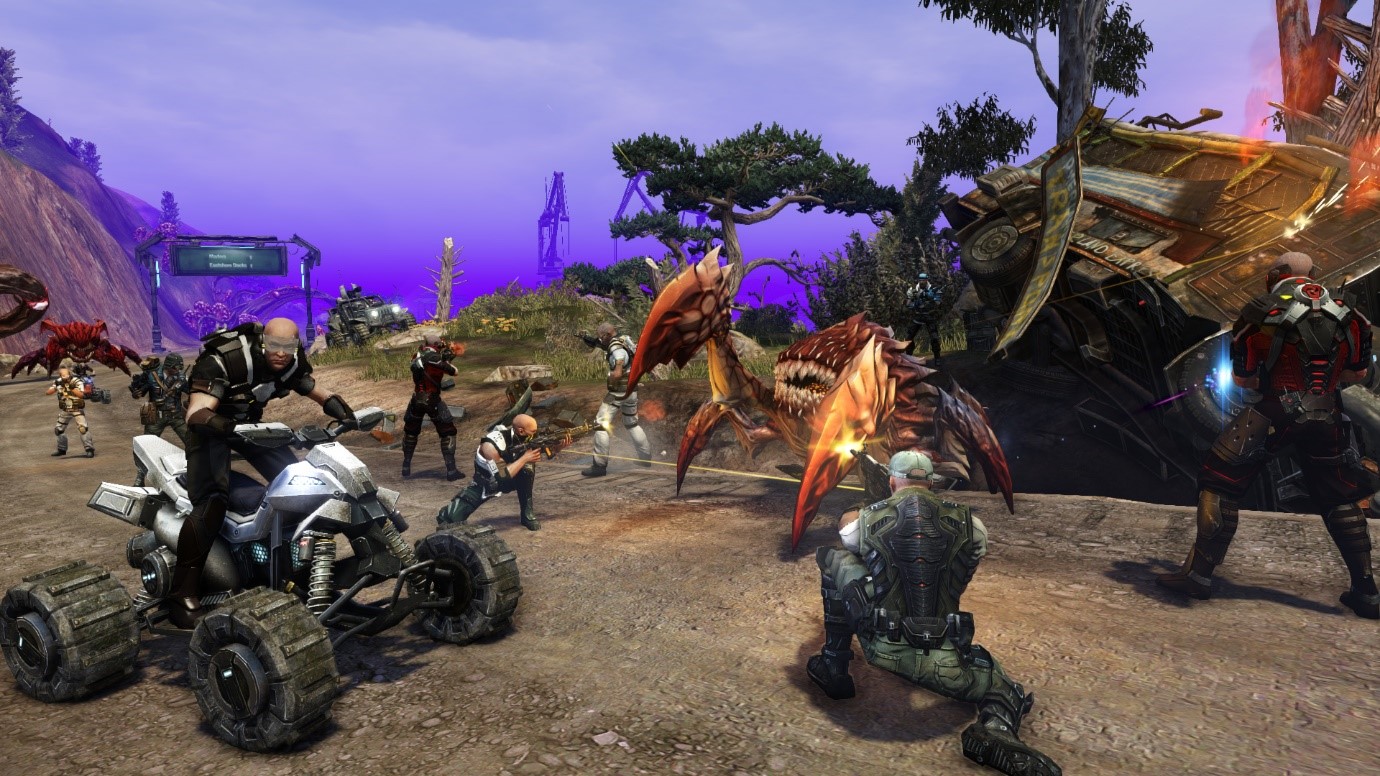 In Defiance, fight aliens and humans alike in your endless search for alien tech.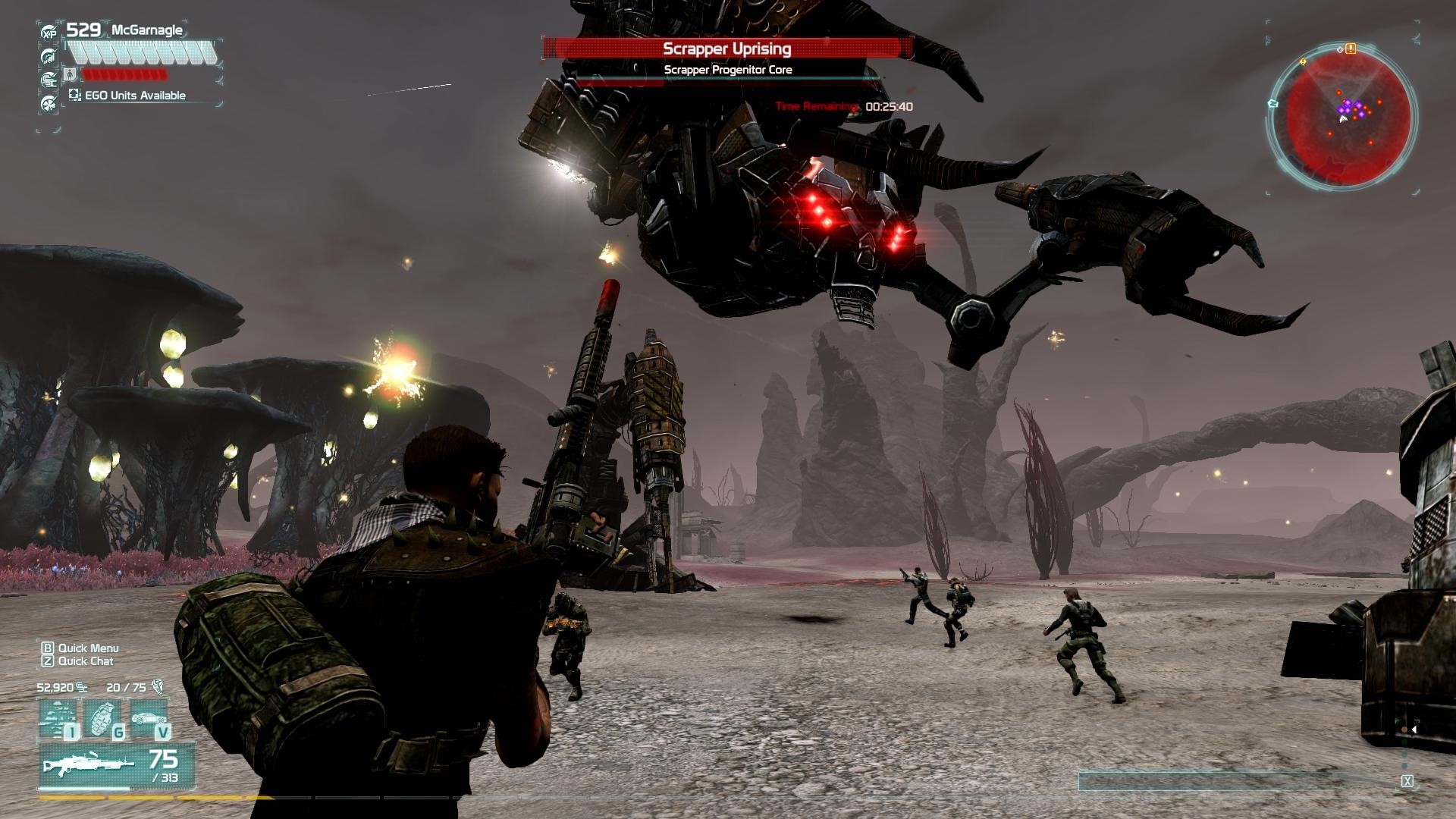 The imaginative and tense boss battles of Defiance make collecting the best gear a really satisfying experience
20. Fistful of frags
WILD WEST SHOOTER - FISTFUL OF FRAGS
Fistful of Frags was born years ago as a Wild West themed modification for Source engine. Now available on steam as a separate release, the game has gone a major balance overhaul that has turned one of the best Half-Life 2 mods out there into a hilarious, wild west riot.
With tons of different ways to play from classic multi-team death-match to 1 v 1 western duels, Fistful of Frags never fails to offer laughs and brutal multiplayer combat that will have you hooked from the start. 
What really makes this game for me is the awesome feel of the arsenal. Nearly all the weapons in this game are based on their historical counter-part, while maintaining great balance amidst the chaos of dynamite explosions, lethal arrows and bullets.
This game has some absolutely insane moments, like the time I ran out of bullets surrounded by other players and proceeded to magnificent 7 my way to victory by tossing my pistols at some poor unsuspecting player, thereby killing him and allowing me to steal his gun and proceed to sawn off the rest of his team.
There is nothing more satisfying than running out of bullets and going commando in this game. I highly recommend you check this one out as soon as you can!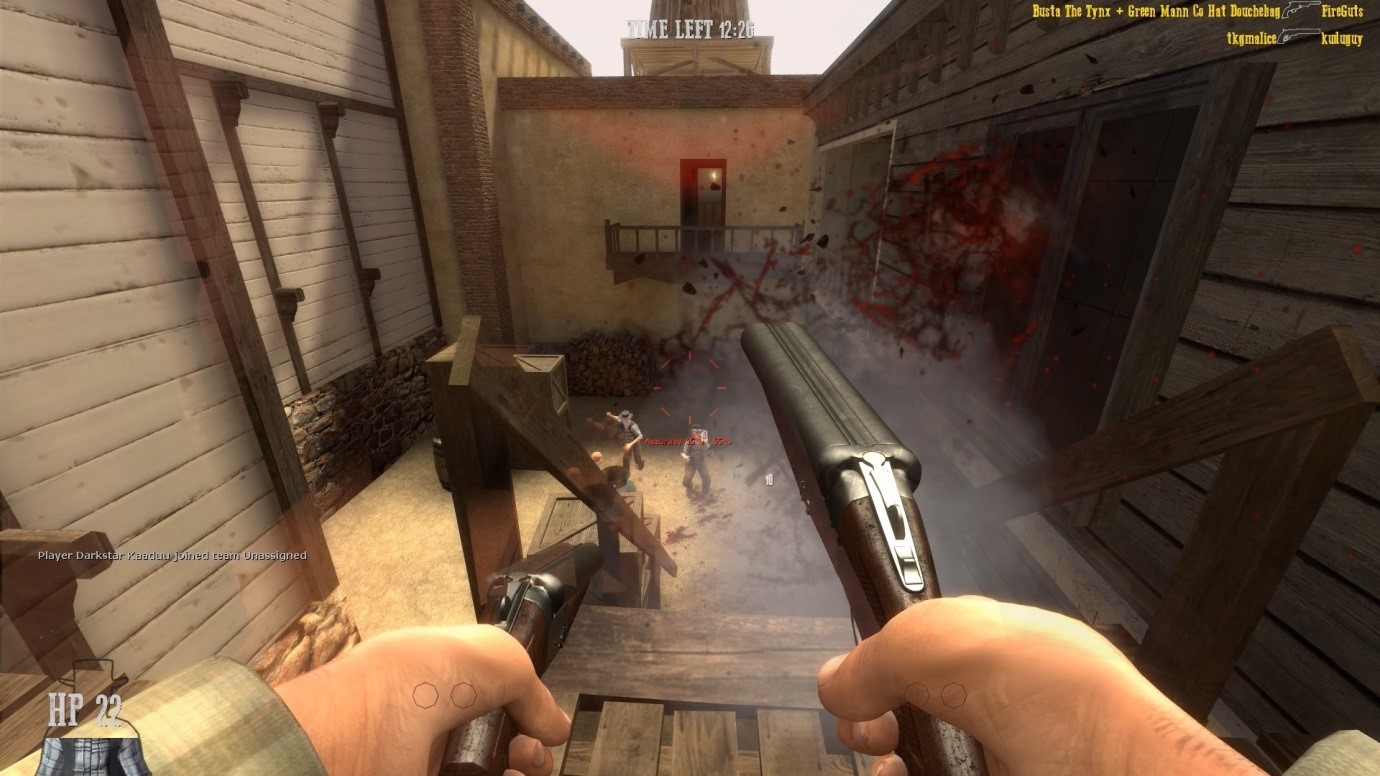 From the sawn off shotgun to good old fashion knives, finish off your opponents with a huge arsenal of satisfying weapons.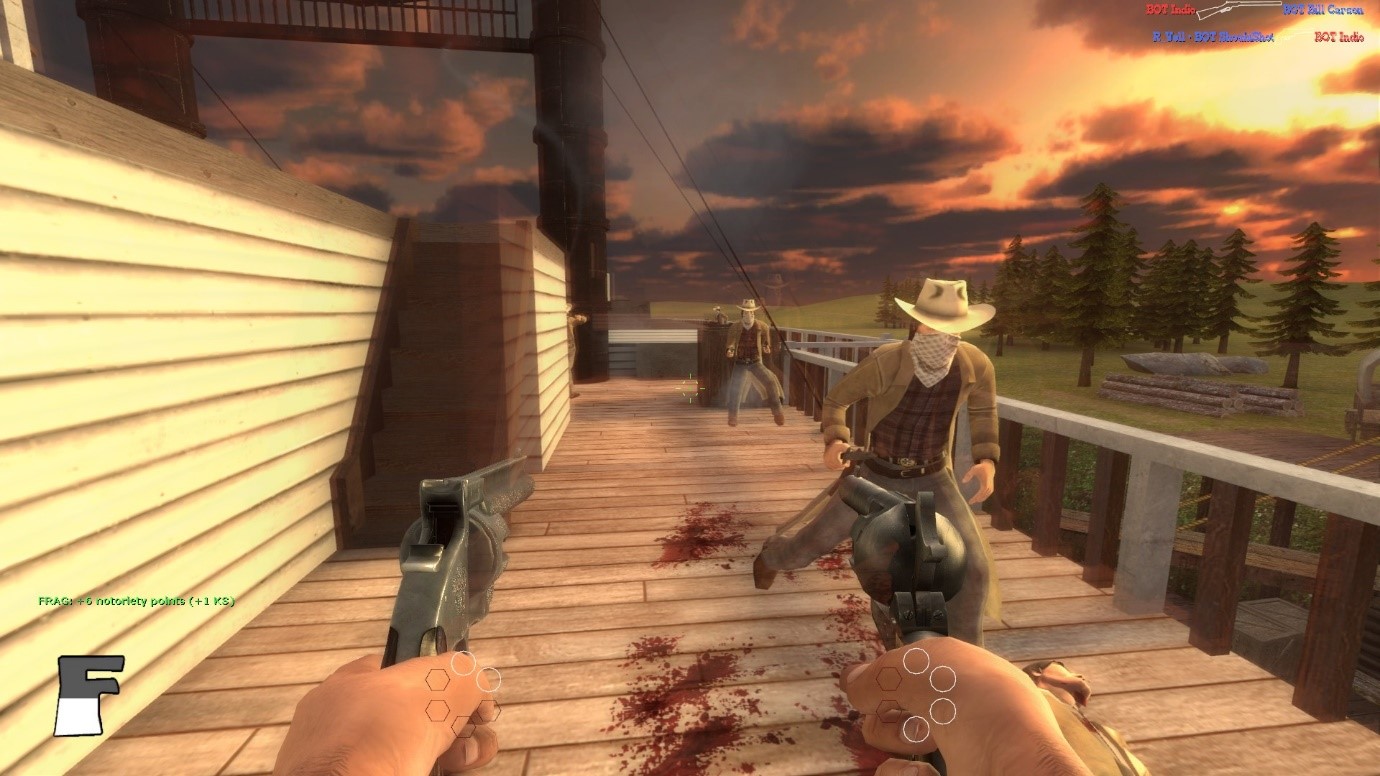 Nothing quite says cow-boy blood bath like a dual pistol showdown.
19. Planetside 2
Planetside 2 Gameplay - First Look HD
One word perfectly describes my experience of Planetside 2: epic.
I consider this to be one of the best free to play games available, period. Planetside 2 completely rejects the pay to win model and even having paid for some guns myself, I regularly find myself at the mercy of noobs and pro's alike.
What this game offers is beautiful, explosive sci-fi action on a huge scale. But don't just slog your way across the unbelievably large battlefields alone, take to the skies in enormous troop carriers or attack ships. If that isn't you style, them keep it simple and bring the action to the ground in scouting vehicles, armoured patrol cars or fearsome tanks.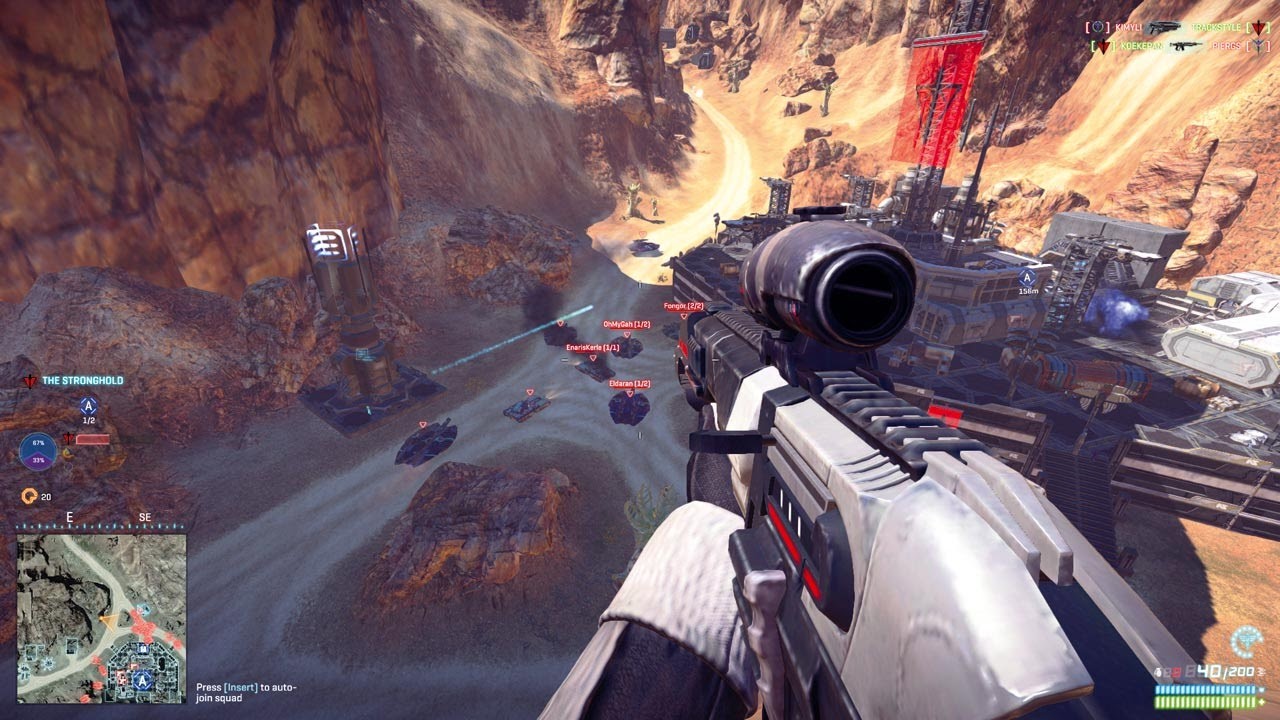 Planetside 2 is wonderfully balanced, which makes engaging huge squads of opponents like above an absolute riot no matter what class you're playing.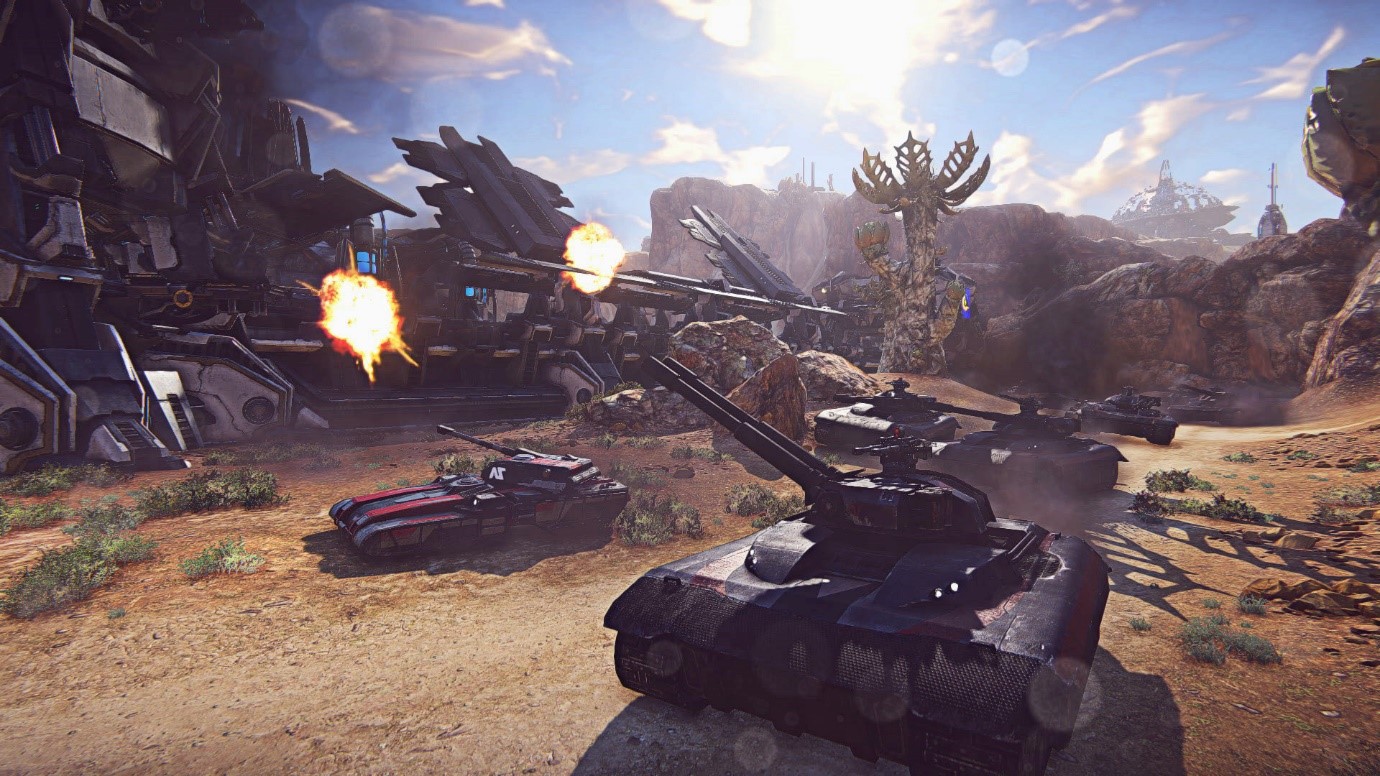 The sheer variety of classes and vehicles at your disposal in these large-scale battles outshines many more expensive, AAA titles.
18. Warframe
Warframe Gameplay
Learn the way of the Tenno and join the fight against the vast armies of the Grineer in Warframe, the hugely popular and addictive action MMO RPG.
Warframe is primarily about fantastic hack, shoot slash style sci-fi action. Once you get to grips with the amazing combat system, you will be hooked as you leap from walls and ceilings, annihilating your foes with a diverse range of characters that each have their own style of play. One of the best parts of Warfame is that it manages to maintain huge variety without much redundancy at all, which means you're always going to find new loadouts with unique playstyles as you become a veteran Warframe player.
All missions excluding the main story are procedurally generated, which maintains a lot of variety throughout the game as you grind for better gear to tackle the challenging and awesome story missions of Warframe.
We recommend bringing friends along, as the missions can get quite long, but apart from that if you're looking for your next free to play adventure then you should check out Warframe on steam soon.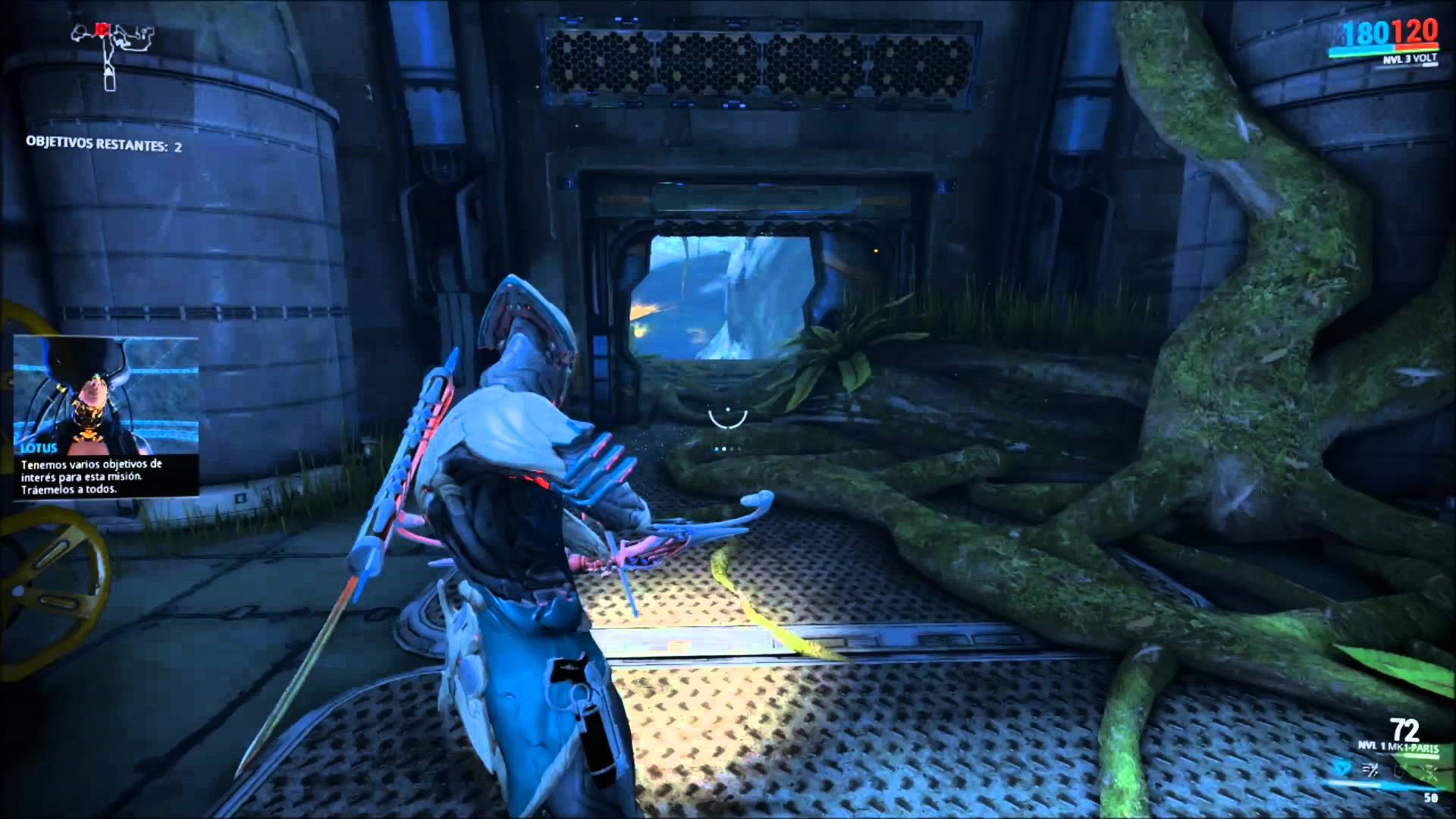 Wonderful environments make this game a treat to play.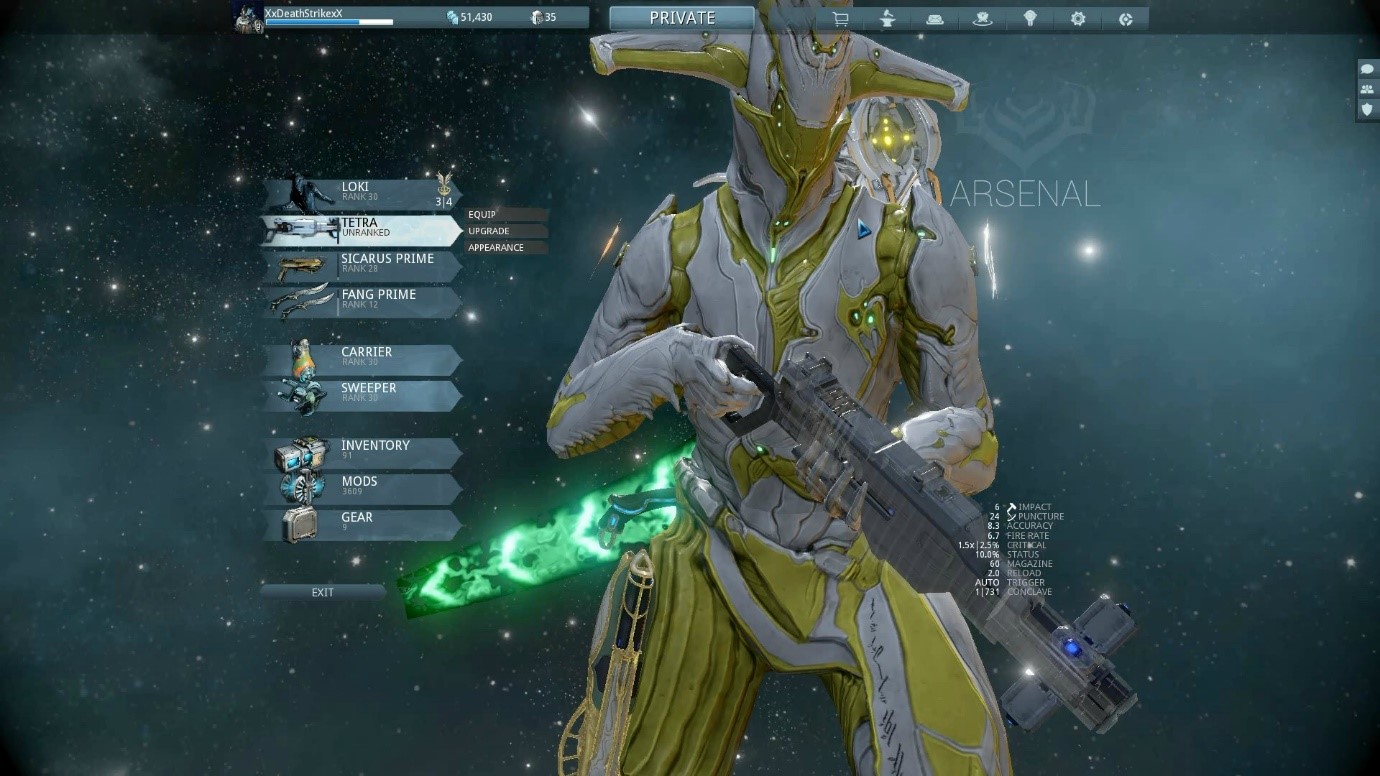 The customization factor for Warframe is awesome, with a huge amount of variety and very little redundancy.
17. APB Reloaded
APB: Reloaded - Gameplay HD
Enter the violent, bloody world of APB reloaded as you choose your faction in the fight for the city of San Paro. Will you lay down your life for your fellow citizen and dedicate yourself to cleaning up these dirty streets as a licensed enforcer or will you do whatever you damn please as a merciless member of San Paro's lawless class?
APB Reloaded is full of action and glory, with 100 players per server in a dedicated open world PVP MMO shooter. There are a staggering amount of customization options available, with custom guns, rounds, skins and gear around every corner. You can even choose from a host of awesome custom tech to give yourself an advantage, opening up a whole host of potential strategies for taking out your enemies.
The game also features dozens of vehicles that can be customized in a living city that is being constantly updated with missions and events to keep you coming back for more. For a game that is free to play, APB Reloaded offers a huge amount of content and developer support that makes us think that you'll love it.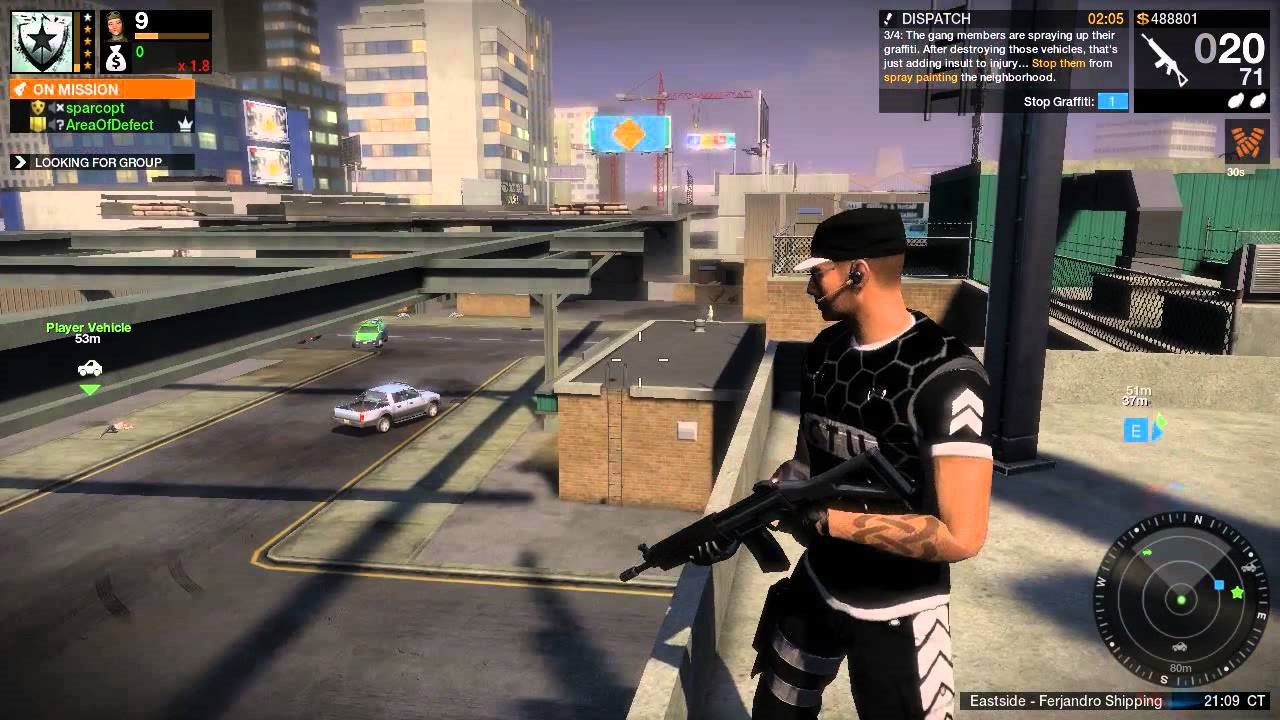 For a police officer, you will kill a lot more criminals than you arrest in APB Reloaded.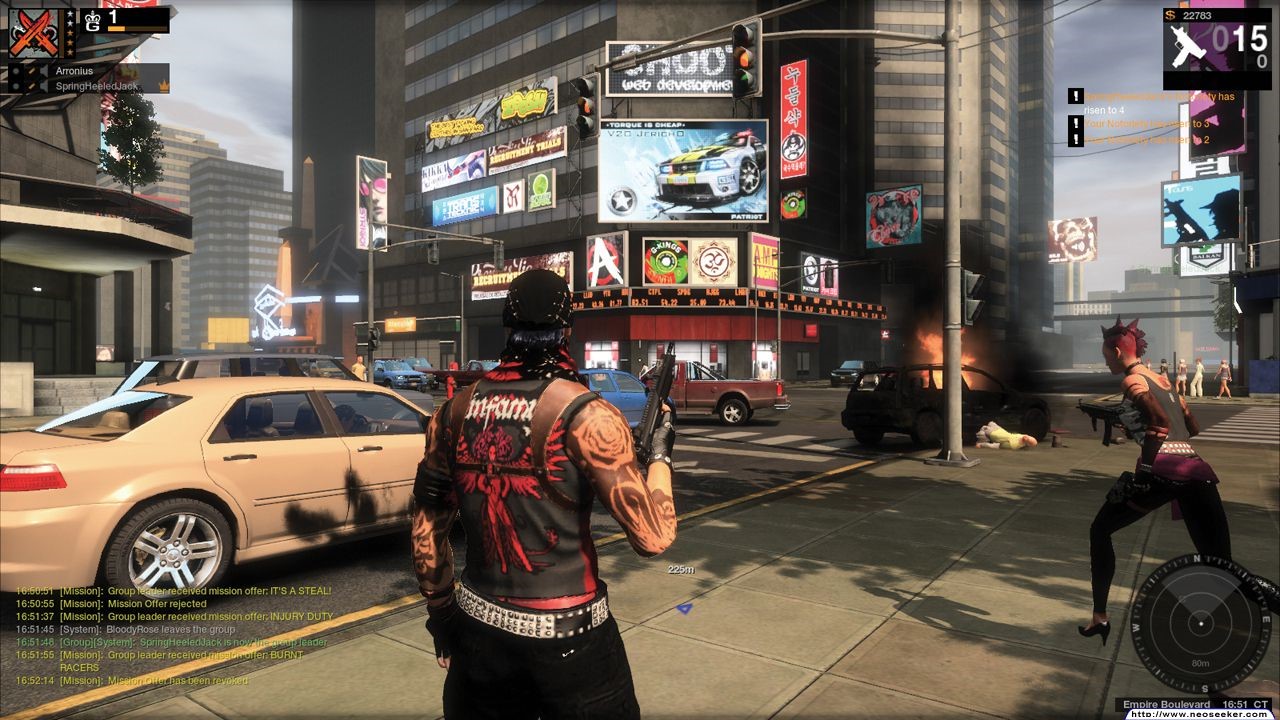 Your character in APB reloaded is highly customizable, which makes killing enforcers that much more fun.
16. No More Room in Hell
No More Room In Hell CO-OP Gameplay
No More Room in Hell is a realistic co-op survival horror tribute to the original 1978 film Dawn of the Dead. Highly acclaimed, this awesome zombie slaughter simulator is originally a modification of the source engine of half-life 2 fame.
Set during the end of days, the world is collapsing into chaos as humanity falls to a disease of unknown origin that brings the dead back to life with an irresistible urge to kill.
You and a few friends must survive in this new hell. Featuring excellent game design that is built around realism, foraging and brutal close combat, No More Room in Hell is without a doubt one of the best titles in its genre and we highly recommend you give it a try.
Bring friends, you'll need them.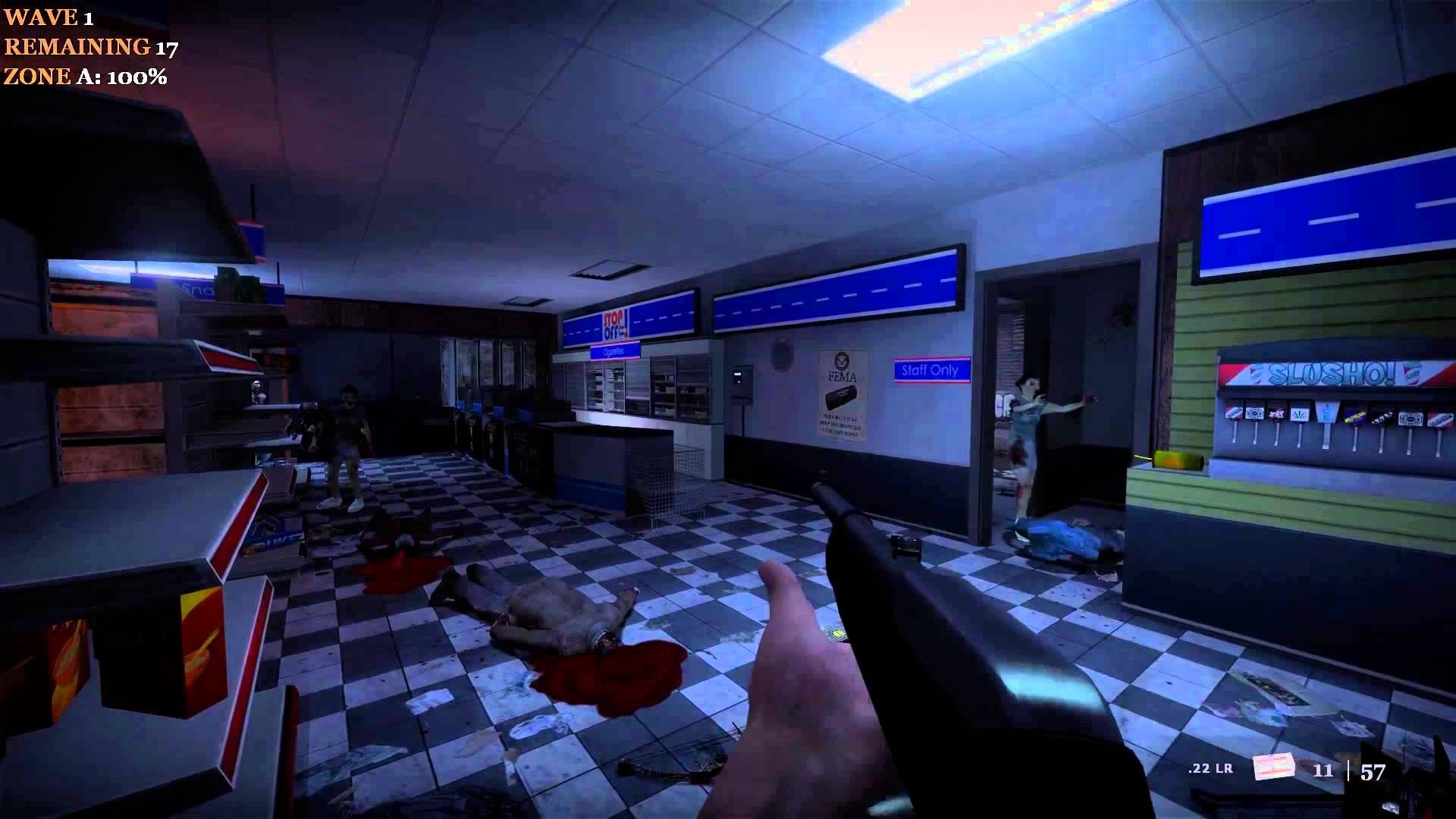 Ammunition is precious in No More Room in Hell, so use your guns wisely.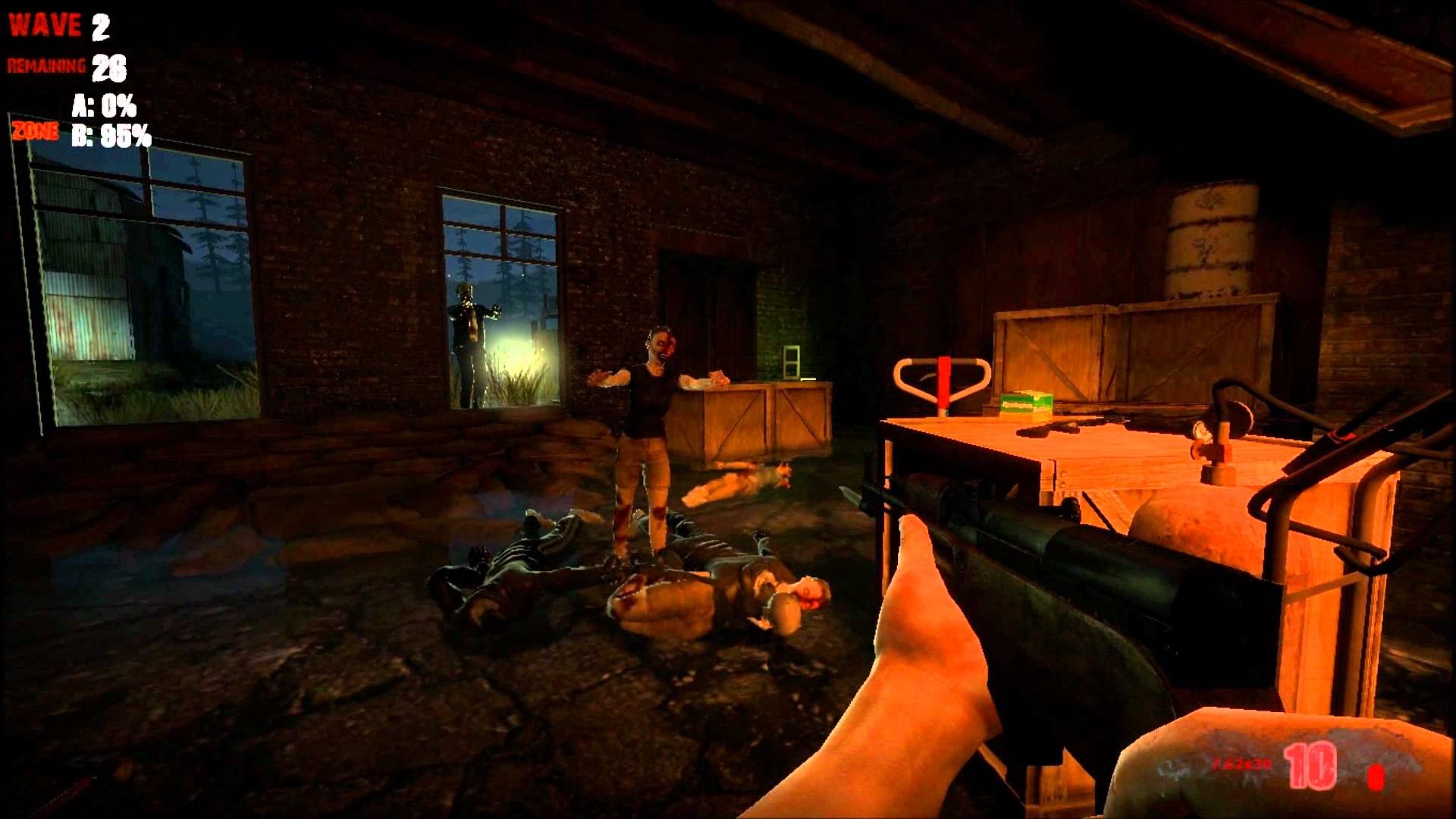 Epic wave defense is the staple of any good zombie game, and is something No More Room in Hell does superbly.
15. Hawken
Hawken gameplay (1080p, 60fps)
I'm just going to come out with it, I think Hawken provides the most awesome MechWarrior experience of any game ever, free to play or no. *Ducks the shrapnel from Titanfall players*.
The gameplay of Hawken doesn't just feel awesome, it feels real. Take to the battlefield with your choice of three custom mechs: light, medium or heavy each with seven sub-classes that enable you to play with immense customization variety in this game.
The design and artistic staff behind this game deserve special mention, because even though it is free to play Hawken is beautiful and brutal in equal measure. You can almost feel your skull rattling with every heavy step that your walker takes and each bullet impact against your armor does feel like a genuine issue.
Hawken isn't a game without flaws, it could really do with some VR support and like any free to play arena fighter constant updates are necessary to maintain balance, but we love it and seriously recommend you check out the gameplay for yourself.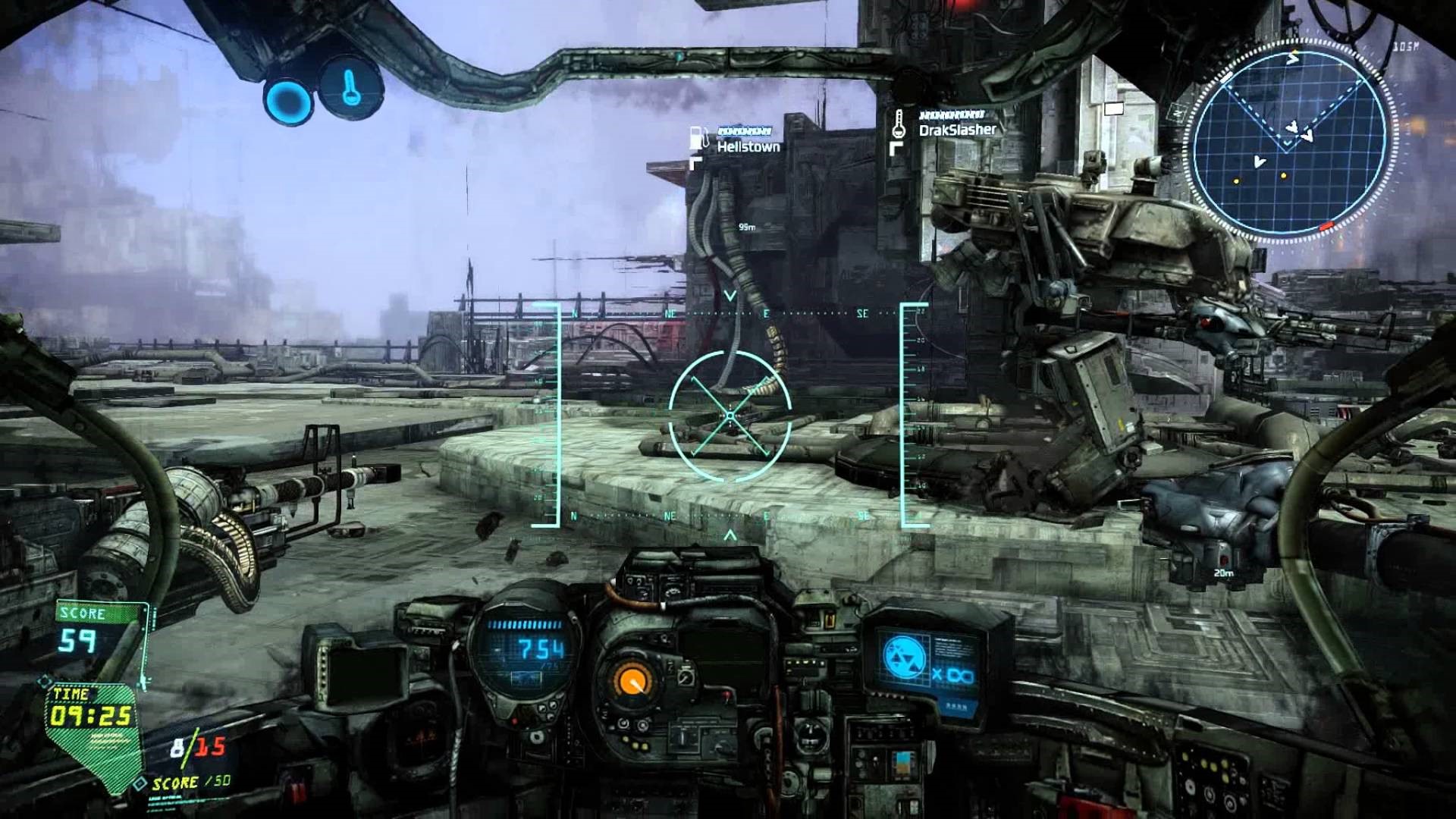 First person mech combat feels brutally fun, the user interface seen above is so immersive that we would love to see it brought into virtual reality.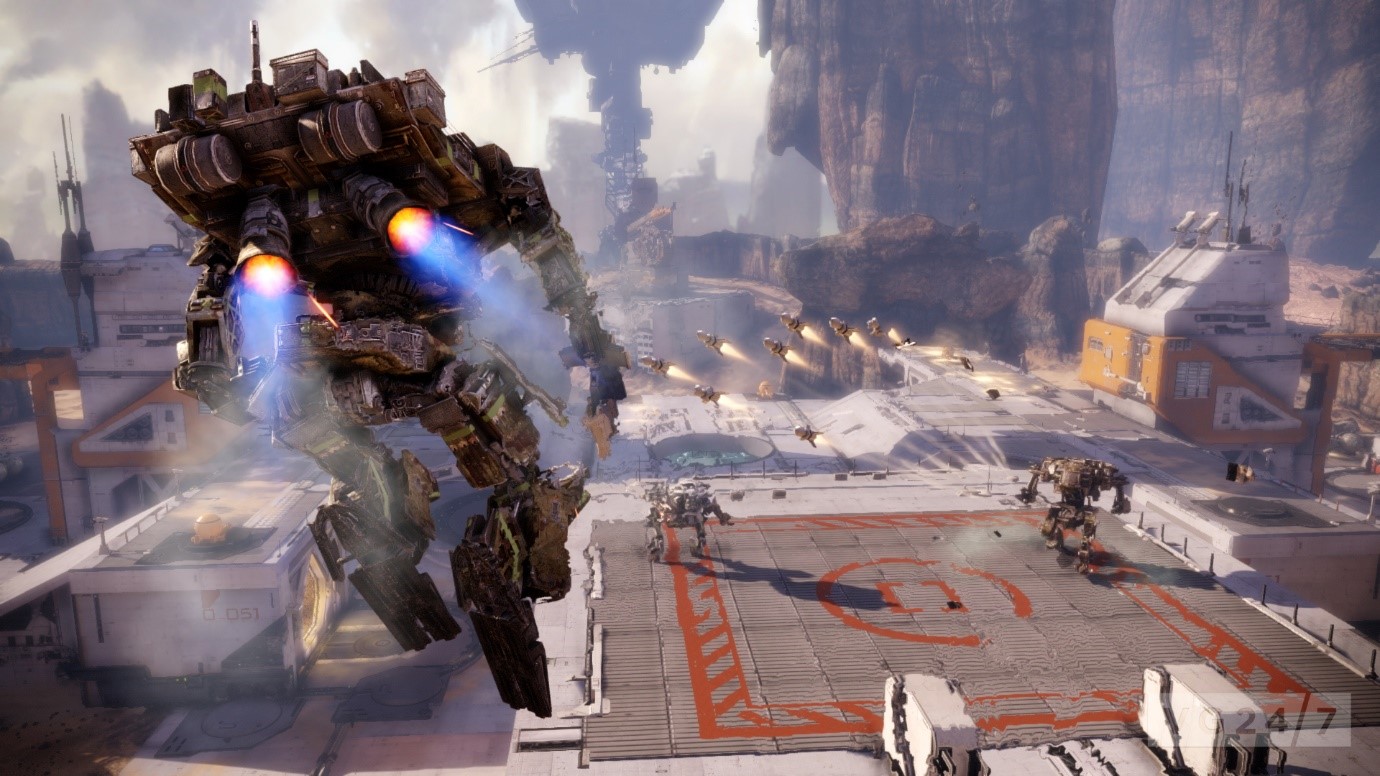 Your mechs don't feel like lumbering piles of metal, instead they feel heavy, powerful and deadly.
14. MechWarrior Online
MechWarrior Online - More Guns, More Fun
MechWarrior Online allows you to take to the battlefields of the 31st century as an elite BattleMech pilot, here you will join the fight for supremacy over the galaxy against your rival players.
MechWarrior Online is very different to other mech games such as Titanfall and Hawken, combat is this game requires patience and an awareness of what makes a good loadout. There are weaknesses and strengths to all the many class choices in MechWarrior Online, meaning that there is a steep learning curve, but like most difficult to master games when you do get the hang of the combat it becomes immensely rewarding.
One of the best parts of MechWarrior Online however is the highly active community, despite how long the game has been out there are still many players both new and old playing the game every day. Between that and the continuous developer support we think this game is more than worth a bit of your time, so go ahead and try out this highly tactical and rewarding action packed FPS.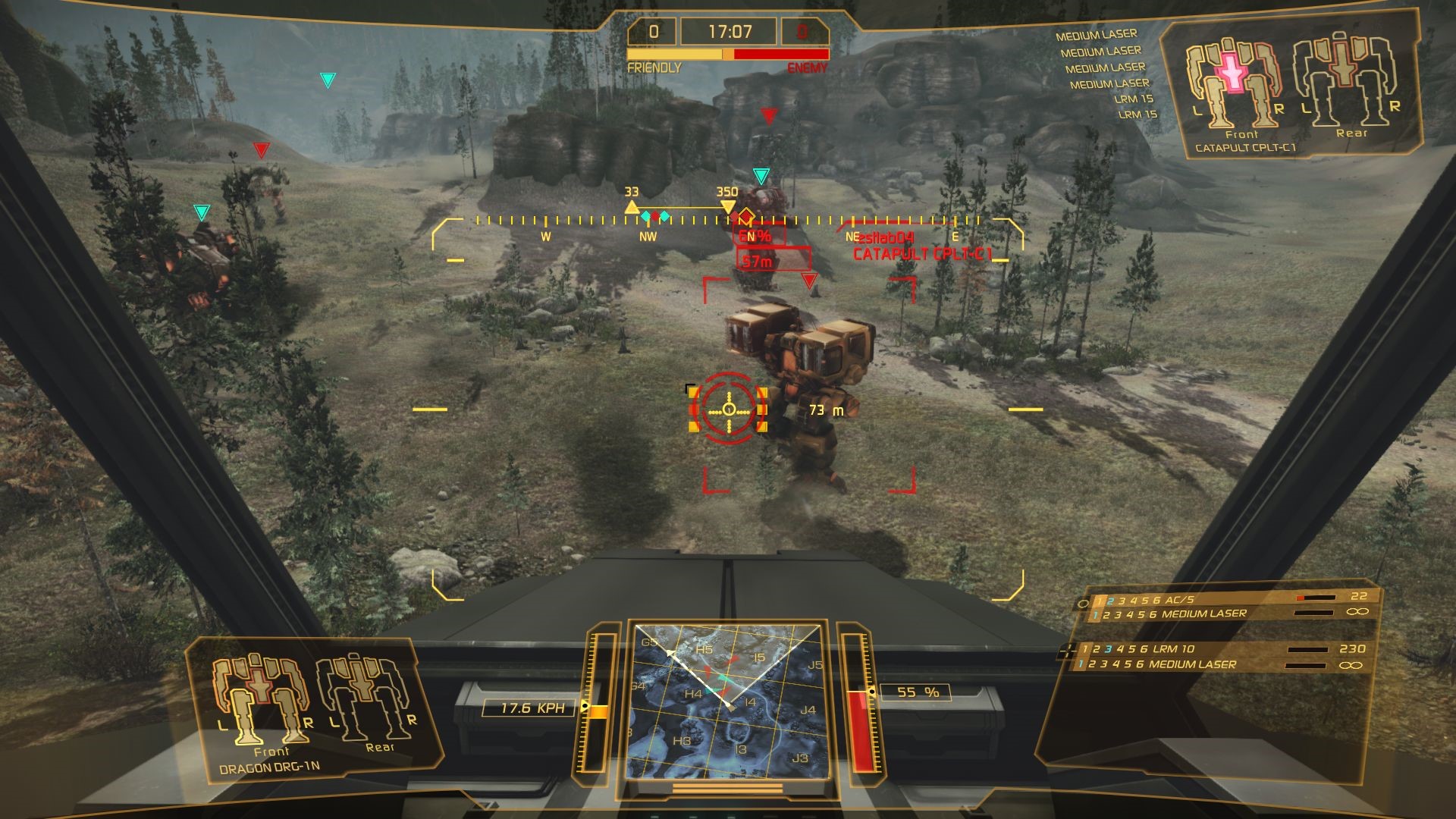 From stealth and heavy artillery to highly mobile assault mechs, there are an endless number of ways to kill your enemies in Mechwarrior Online.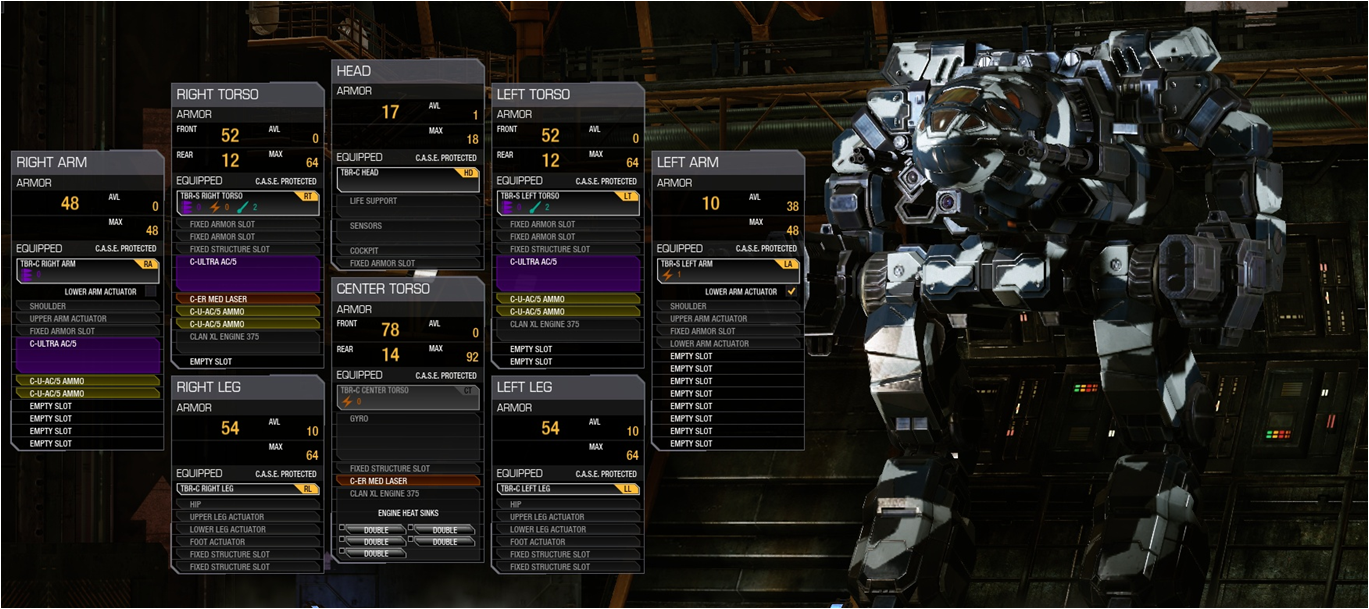 The customization of each mech is intricate, balanced and highly rewarding. Perfect for the free to play market.
13. World of Tanks
World of Tanks Gameplay – First look
World of tanks is an insane team based MMO action game dedicated to (you guessed it) bone crunching tank warfare.
Engage in some of the most epic battles you've ever seen as you throw yourself into the seat of more than 150 historically accurate tanks, all from the battlefields of world war 2. Choose from hundreds of different potential loadouts as you join the front in enormous battles, will you be a heavy long range sniper, or will you take the helm of a maneuverable light tank and flank your cumbersome foe?
World of Tanks isn't about being a lone ranger though. Teamwork is the key to success in this game and makes for some excellent, rewarding experiences as you develop and execute complex maneuvers with your team mates to take the day. The community for this game is really great, in fact we're sure that you'll make more than a few friends as you find players that work together to create the most satisfying victories.
Most of all, the tanks are awesome and the combat feels intense and realistic, which is one of the many reasons we highly recommend this game.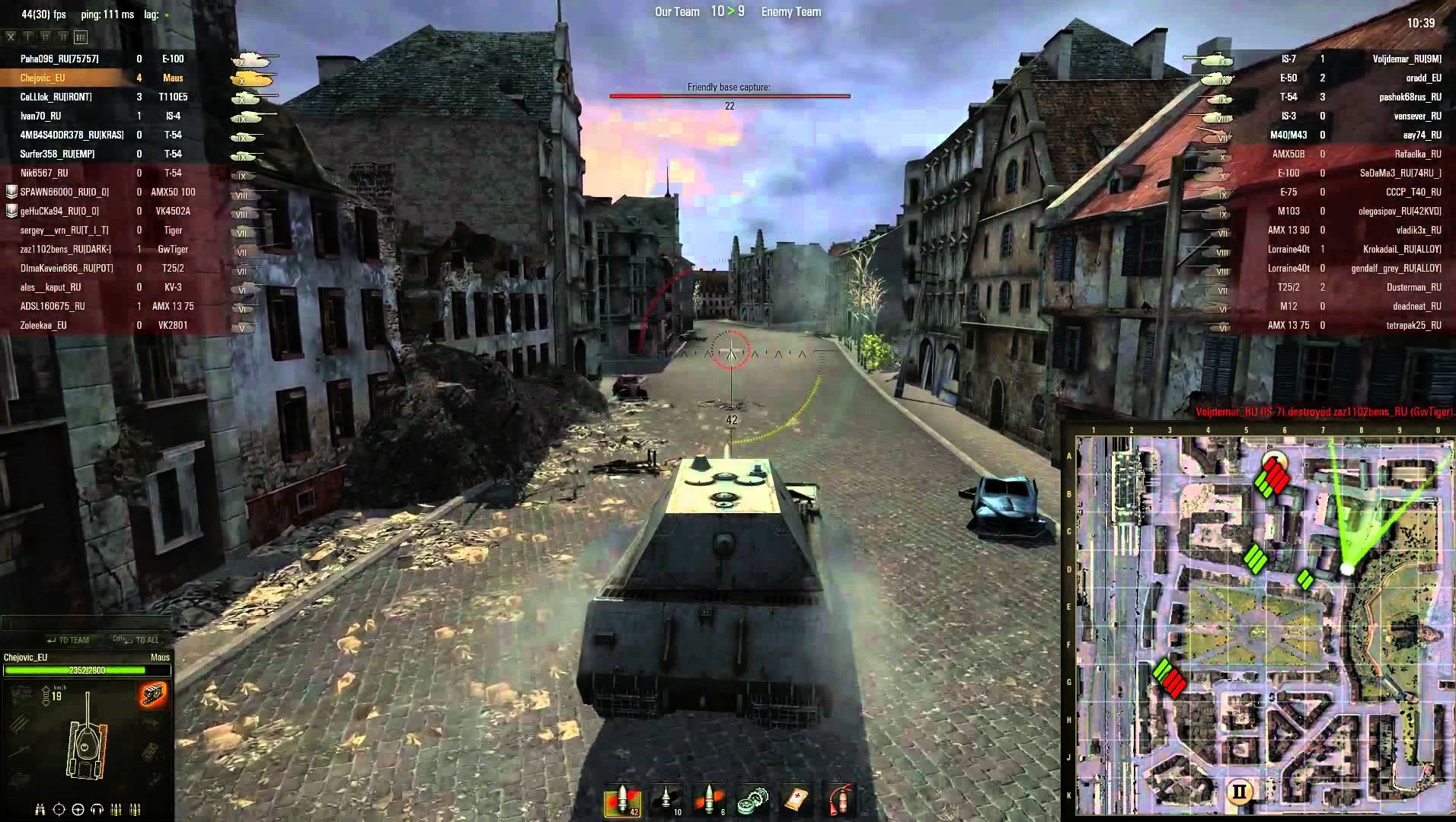 Carefully plan your approach to avoid being flanked in densely packed urban maps.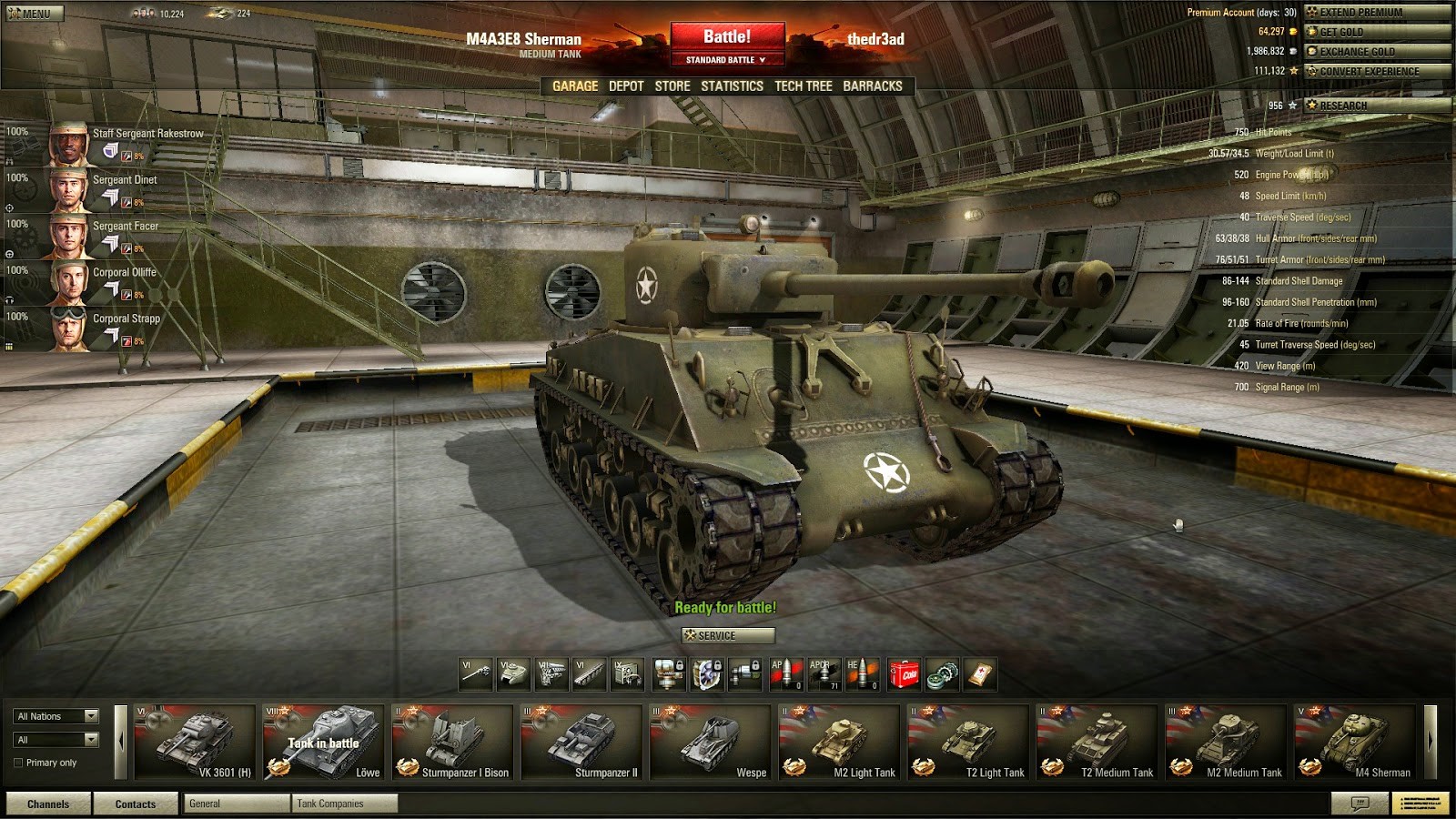 Customization is the watchword for world of tanks, meaning you will never fail to find new fun ways to fight your enemies.
12. War Thunder
War Thunder Gameplay - Wild, Wild, Wildcat!
War Thunder is all about one thing: epic World War II based vehicle combat. Featuring more aircraft, tanks and other vehicles than any other game to date, re-enact some of the most exciting battles of the second world war as well as the Korean war on a truly enormous scale. Lead an armored column or fight from the sky, even bombard your enemies from the sea.
War Thunder has a fantastic community that is dedicated to re-enactment and discussing history, so if that is your thing then I highly recommend this game. If not, then hop in anyway as you take control of huge ships, swift fighter planes and famous tanks of the 20th century's most brutal wars. You can do so much in this game that it's hard to believe it is free to play at all.  
That being said, the developers are very careful to ensure that no amount of money can offer an advantage in War Thunder, not only this game authentic. It's a highly balanced and fair to play environment that makes for a vast experience that can cost as much or as little as you like. No matter your preference, War Thunder is an epic experience that is not to be missed.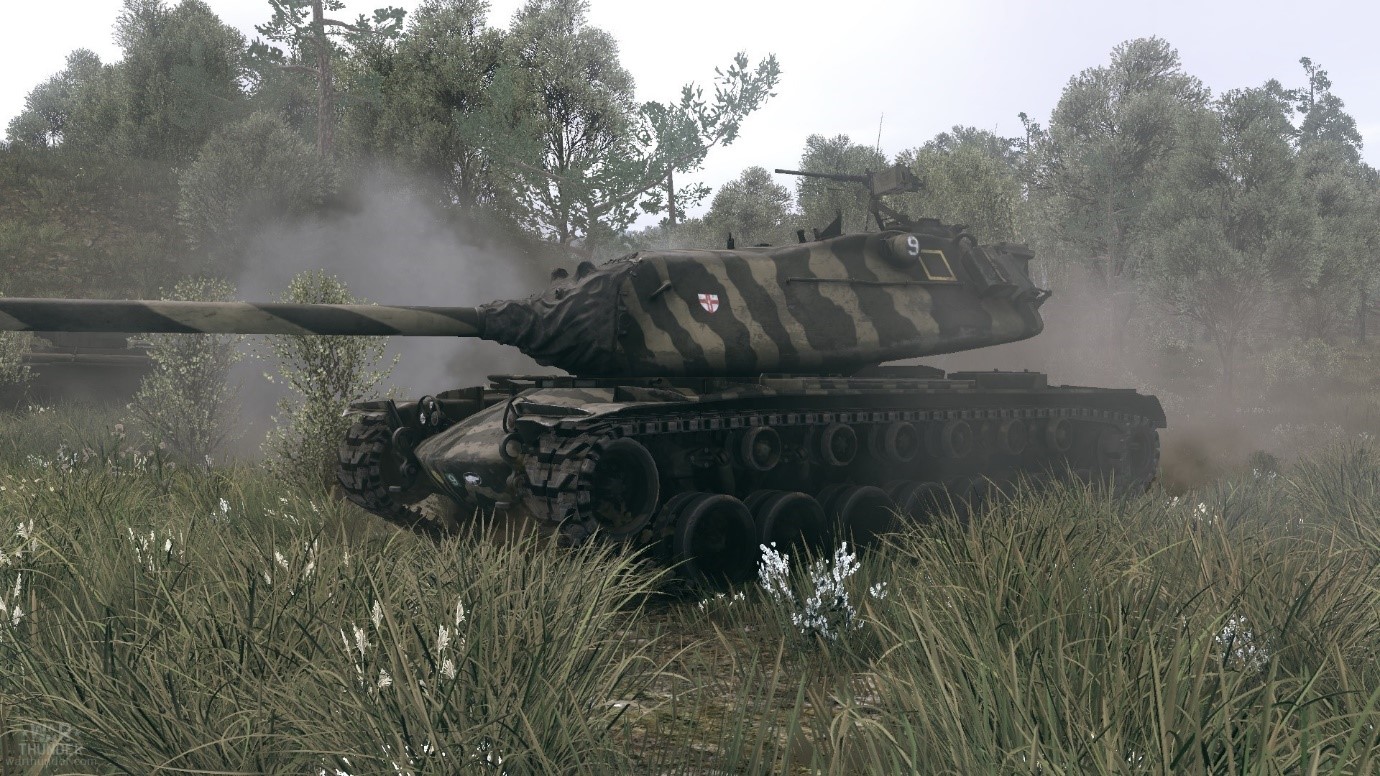 War thunder isn't just epic in the air, armored combat feels great and looks even better.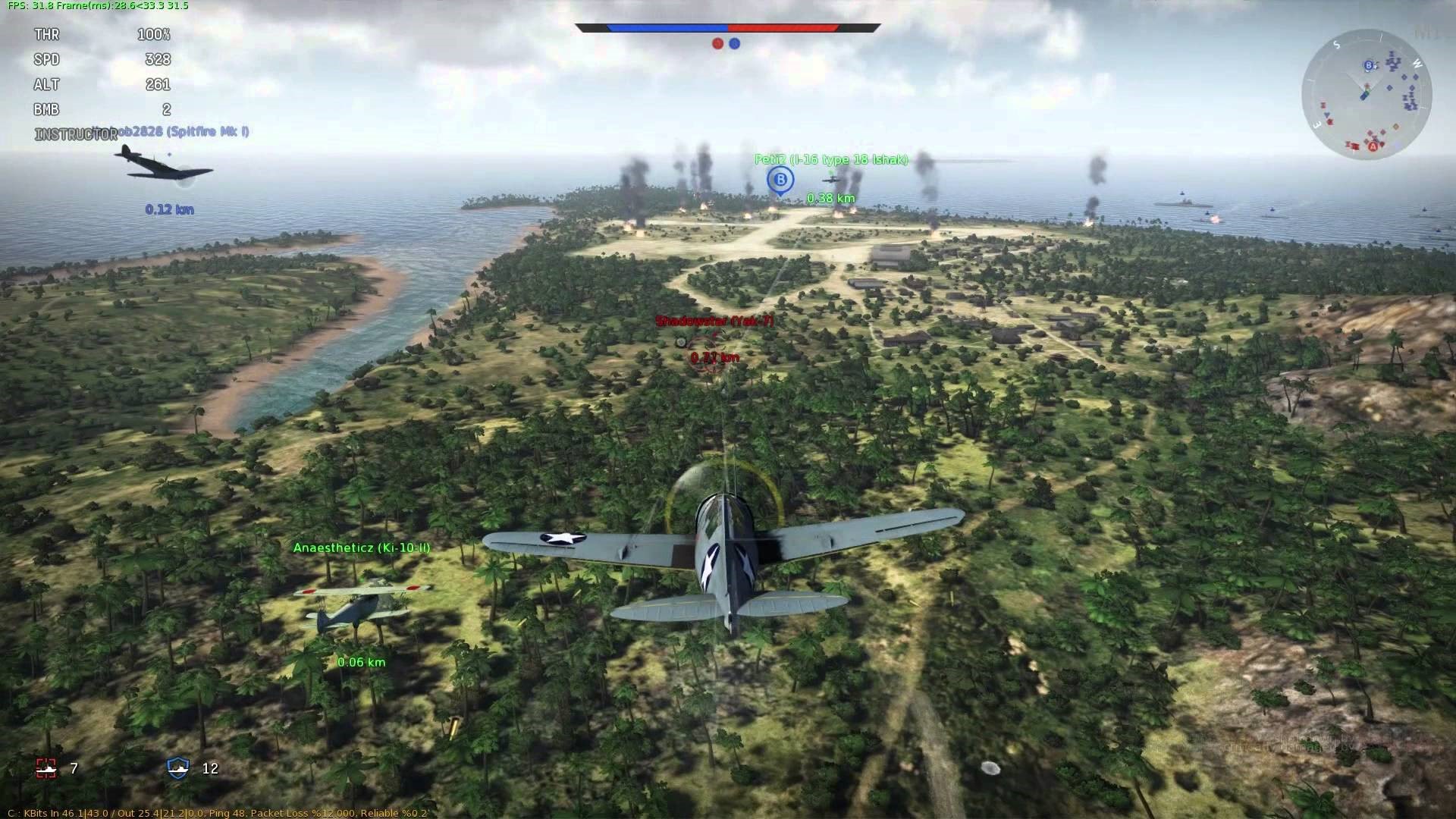 Choose from over 150 World War II aircraft as you dogfight and bomb your way to victory.
11. Dirty Bomb
Dirty Bomb - Gameplay First Look
Dirty bomb is pure fast paced, FPS carnage and has to be one of the most fun free to play games out there. There is no aim assist, there is no controller support. Dirty Bomb is very much a hardcore, well balanced unforgiving experience that is more likely to kick you in the teeth than hold your hand.
Teamplay is the watchword of Dirty Bomb, you will need support from one of the 19 distinct classes available to form a winning team combo because you can be sure the other side is ready for you.
All this combines into a beautiful, highly competitive FPS that is very easy to learn but difficult and unforgiving to master. With three game modes to keep you entertained, we highly recommend bringing some friends along to enjoy the bloodbath.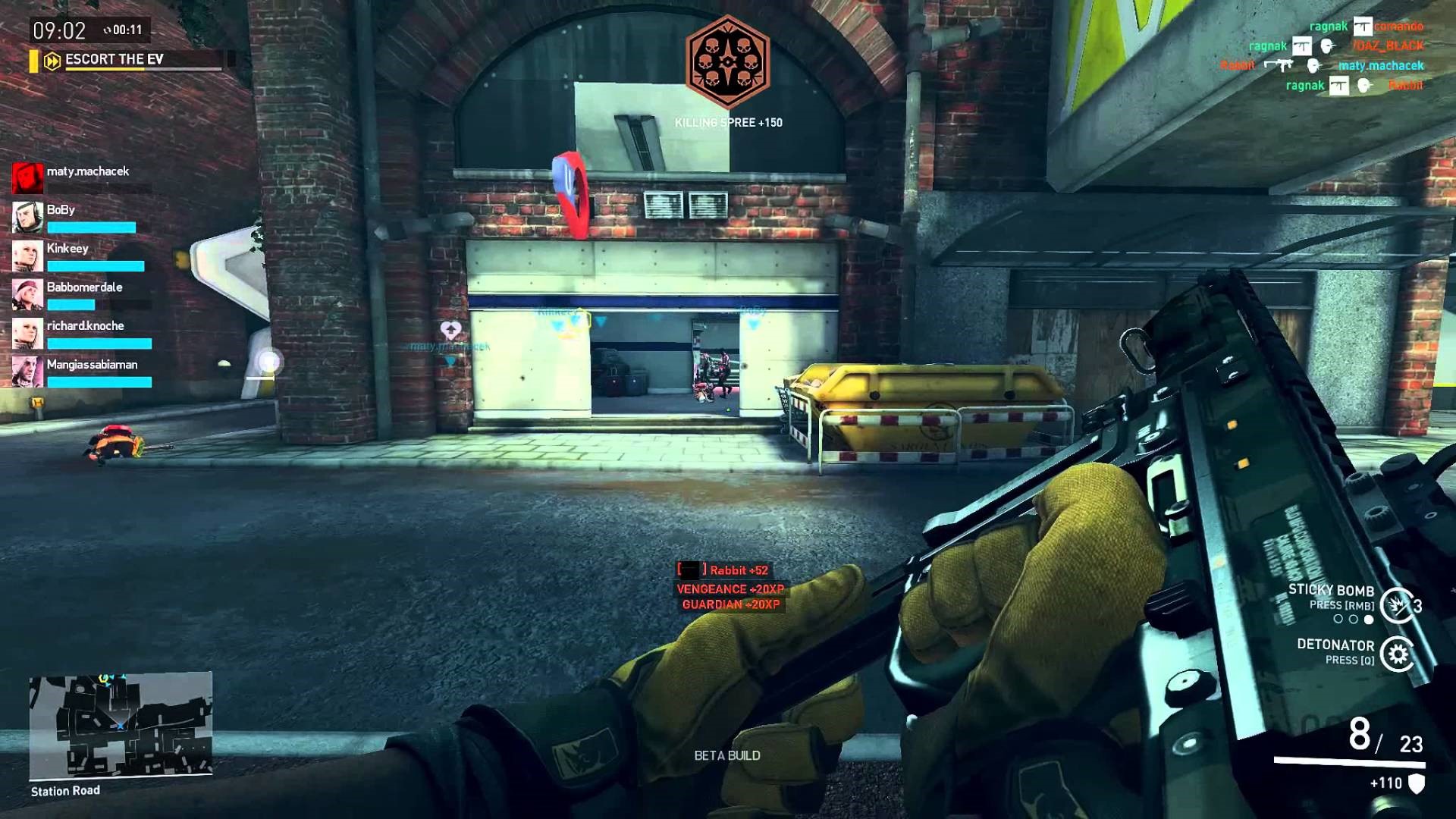 Dirty Bomb is a pure-blooded FPS without any gimmicks, there is no pay to win here.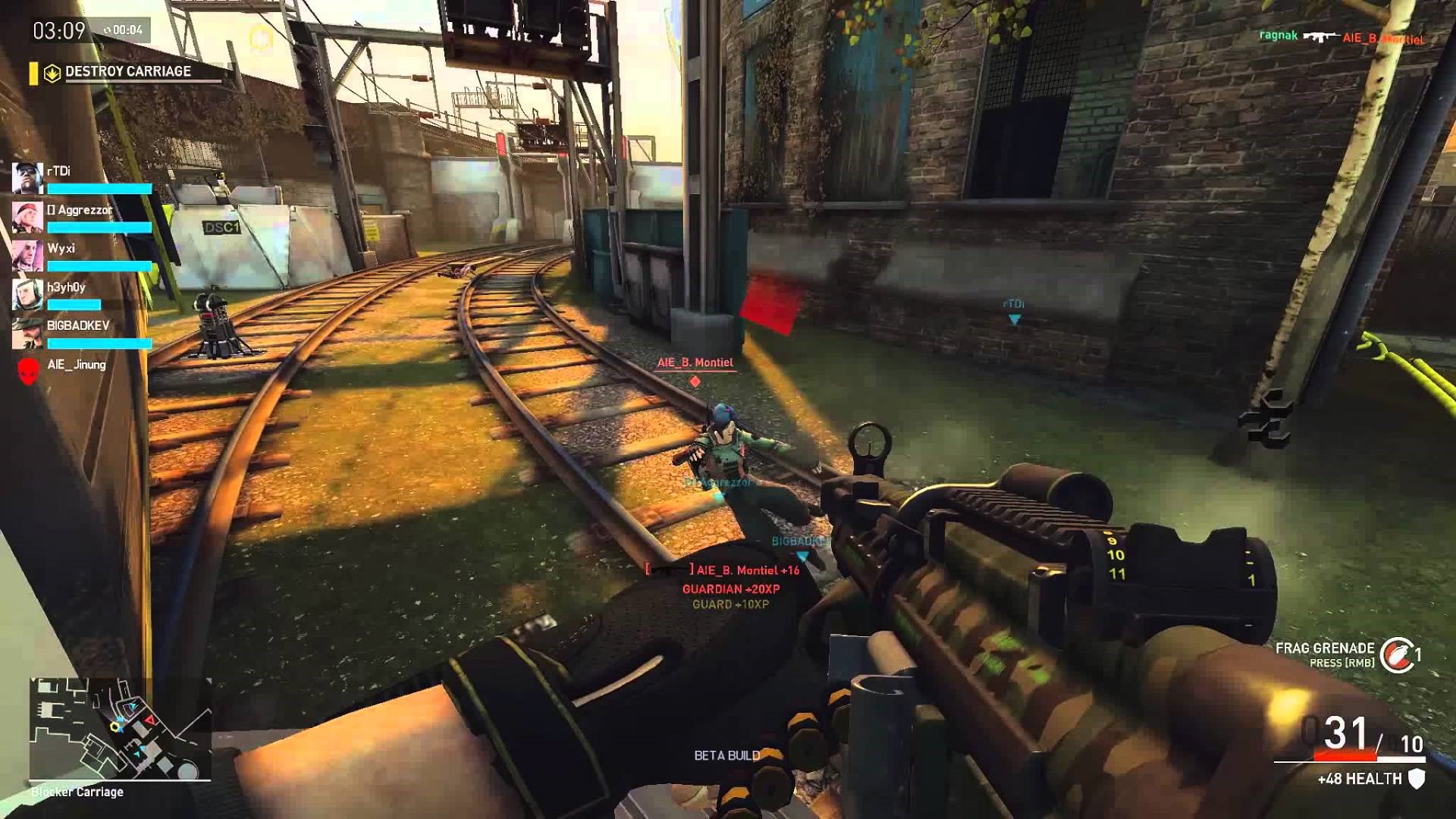 The gameplay is always exciting in Dirty Bomb, stay on your toes and work as a team or die alone.
10. Tribes: Ascend
Tribes: Ascend gameplay
Tribes: Ascend takes high octane fun to the next level as the world's fastest online multiplayer FPS. A slow player is a dead player in ascend, so keep moving, the faster the better. Luckily for us, moving fast incredibly easy thanks to the fantastically implemented jetpacks and ski features in the game.
You can even dog fight in the air with ease, although if you're going to take to the skies you better move fast before someone picks you out of the sky.  Tribes: Ascend also features some epic vehicles to wage war with from the Beowulf tank to the Shrike Aircraft.
The battlefields of Tribes: Ascend are huge and overflowing with carnage, but being able to move so fast means you can zip from one end of the map to the other in no time at all. This creates some hilarious opportunities for daring players in Tribes: Ascend, which has taken capture the flag to a whole new level of fun. We recommend playing with friends if it is your first time, you won't want to miss out on the hilarity the first time someone crashes headfirst into their teammates with an army of shrieks at their back.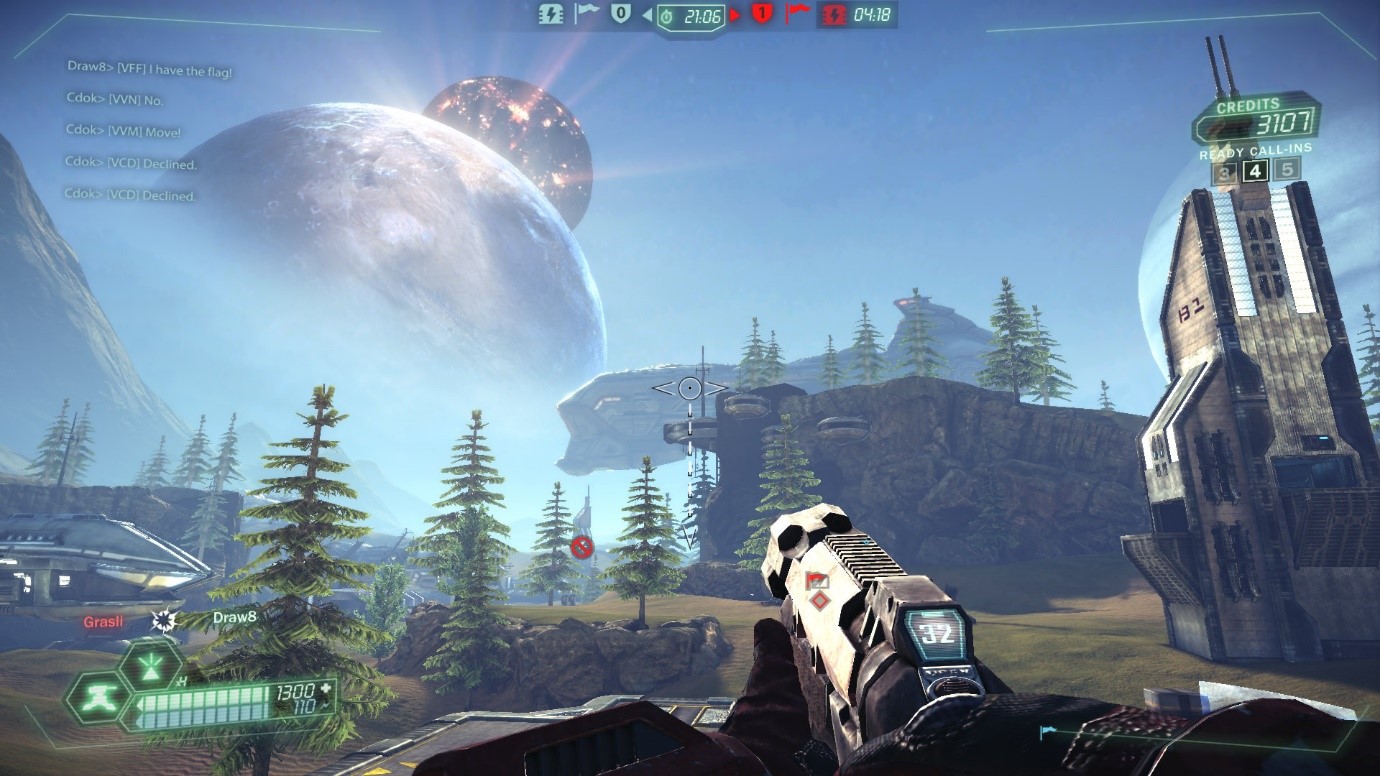 Tribes: Ascend features huge, stunning maps from rolling hills to wartorn cities of the future.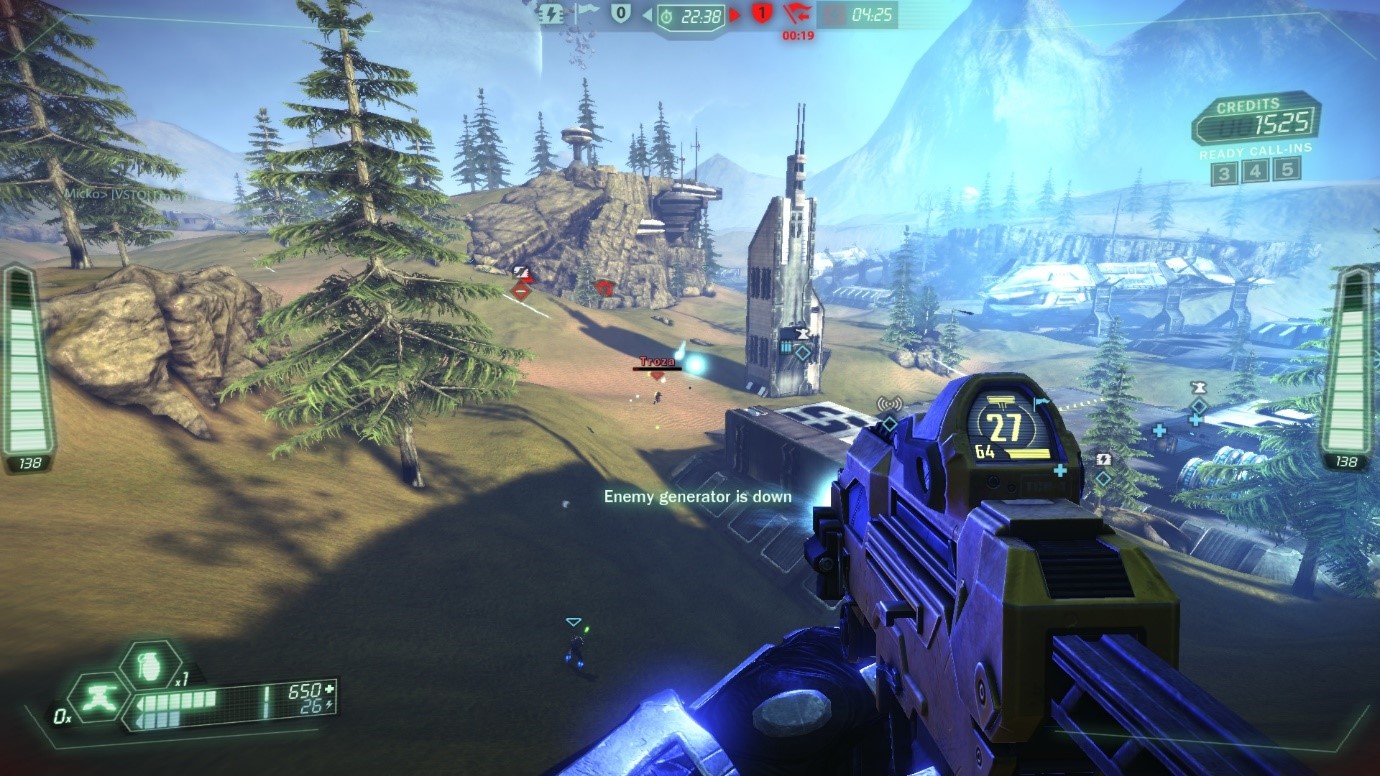 Tribes: Ascend will force you to fight in 3D as you face enemies above and below, don't forget to check the skies!
9. Loadout
Loadout GamePlay
Loadout is a barrel of fun. Literally. Toting billions of potential weapons loadouts, you're guaranteed to have a totally customized experience as you fight to find the best builds to unleash on your unsuspecting foes in this free to play arena epic.
There are no set classes in loadout, you make your own class through the gear you craft via parts you collect in the game.
More importantly though, the comic violence is a lot of fun and highly reminiscent of games like team fortress 2. The gory damage is a lot of fun even when you're the victim and the sheer amount of customization means you'll spend far too long on the menu screen pimping out your character.
Don't let the gimmicks fool you though, Loadout is a very well balanced game that is easy to learn and offers lots of fast paced, action heavy entertainment for as little or as much as you want to spend.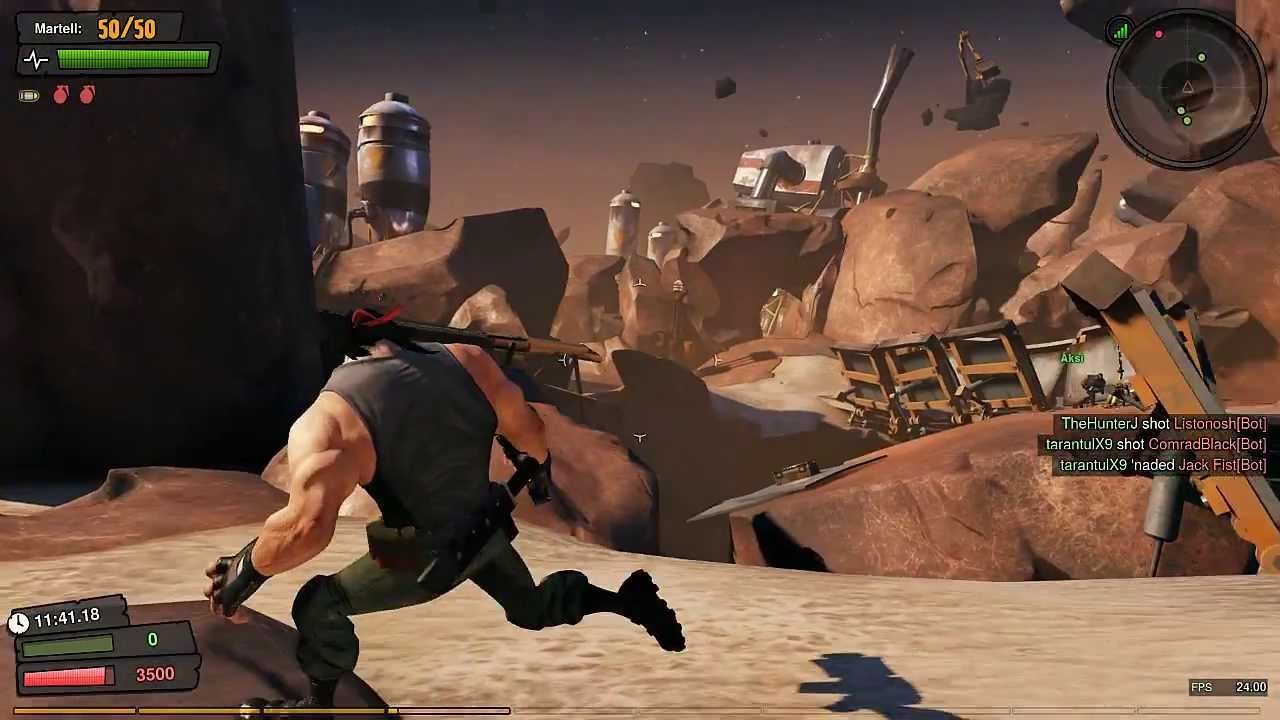 Comedy action meets fantastic PvP mayhem.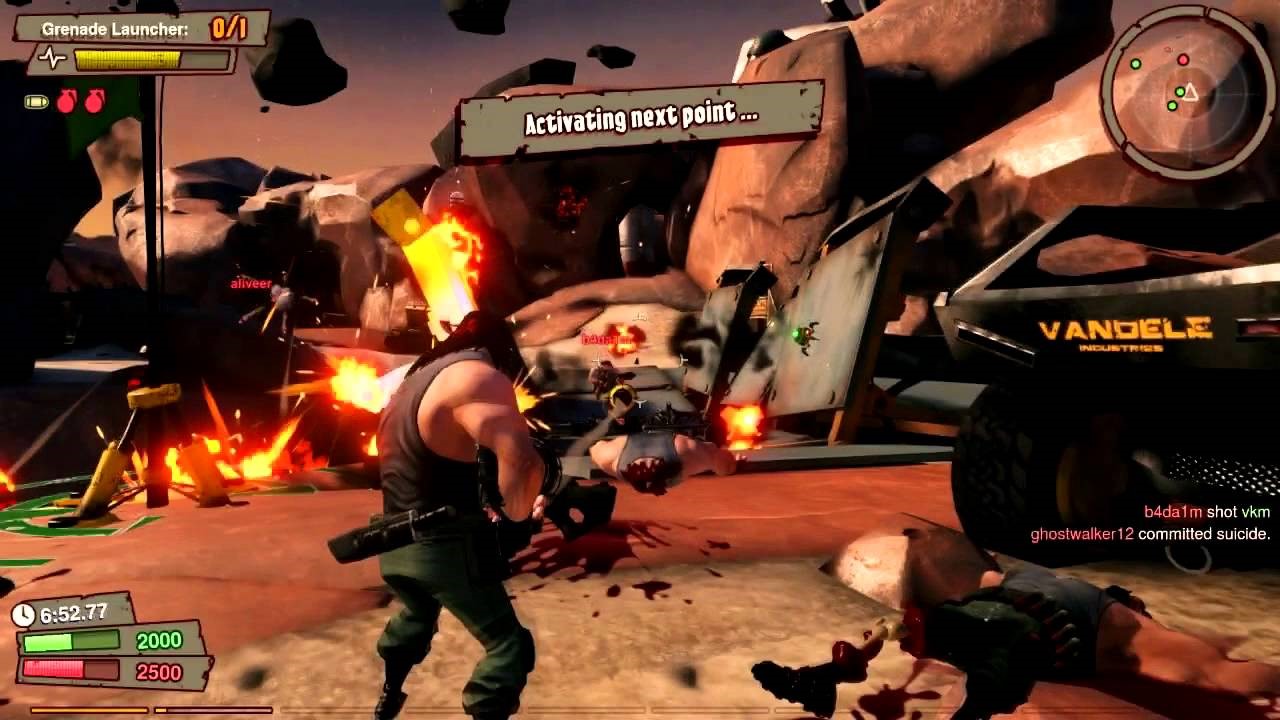 The sheer abundance of potential loadouts allows for no small number of deadly combinations.
8. Vindictus
Vindictus First Impressions "Is It Worth Playing?"
You are the last hope for a land plagued by malevolent forces and giant monsters, as a mercenary of no small skill, you will master the combat mechanics of Vindictus in no time.
The action-packed combat of Vindictus feels smooth and exciting. The animations are stunning, and combined with the excellent amount of character variety necessary for MMO RPG'S makes for an exciting game filled with excellent characters that are great fun to play.
Brutal Combo's mix with amazing magic in this action MMO RPG, you can even use the environment as a tool in your arsenal which is a feature not many MMO RPG's are using yet.
There are nine distinct character to choose from, each with their own strengths and weaknesses, but what really makes Vindictus stand out is the scale of your enemies. You will take on staggeringly impressive beasts for the best loot, but when you emerge victorious you will be a power to be reckoned with. Although If killing monsters gets old, you can always head into the battle arena for more visceral fun.
Vindictus is all about skill and preparation, support your team as you go hunting for treasures in the deepest, darkest dungeons you can find.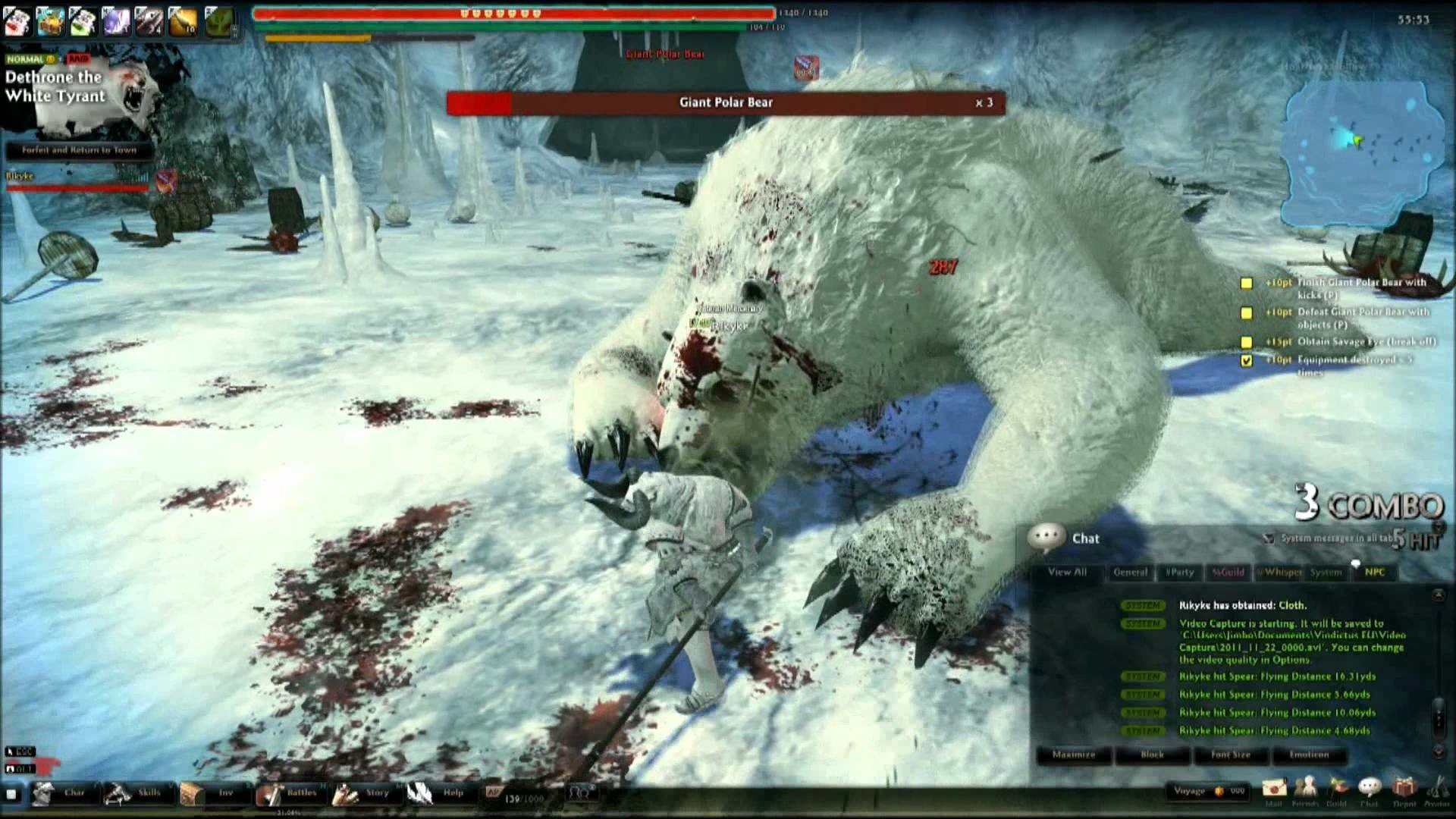 The scale of the bosses in Vindictus is amazing, your victories feel epic every time.
7. Path of Exile
Path of Exile Gameplay - First Look HD
Take on the role of the Exile as you struggle for survival on the continent of Wraeclast. Playing as one of five seven classes, travel from the Forsaken Shores to the ruins of Sarn as you explore this deadly continent and uncover ancient, terrible secrets. Secrets you will horde as you gather your strength and earn power through force as arms as you plan your revenge against those who cast you out.
Created by an awesomely dedicated team, Path of Exile is an online action RPG set in an unflinchingly dark fantasy world. Combat in this game is satisfying and visceral, while the excellent loot system will have you obsessed with finding the next dungeon boss as you race to finish the epic storyline of Path of Exile.
For an online game, Path of Exile offers and absolutely insane amount of build choice as you level your character. There are hundreds of unique skill combo's to choose from, with more options for your playstyle opening up as you explore the world of Wraeclast. This game is highly recommended for fans of isometrics action RPG's or anyone looking for an RPG with vicious combat to compliment a deep, engaging character building experience.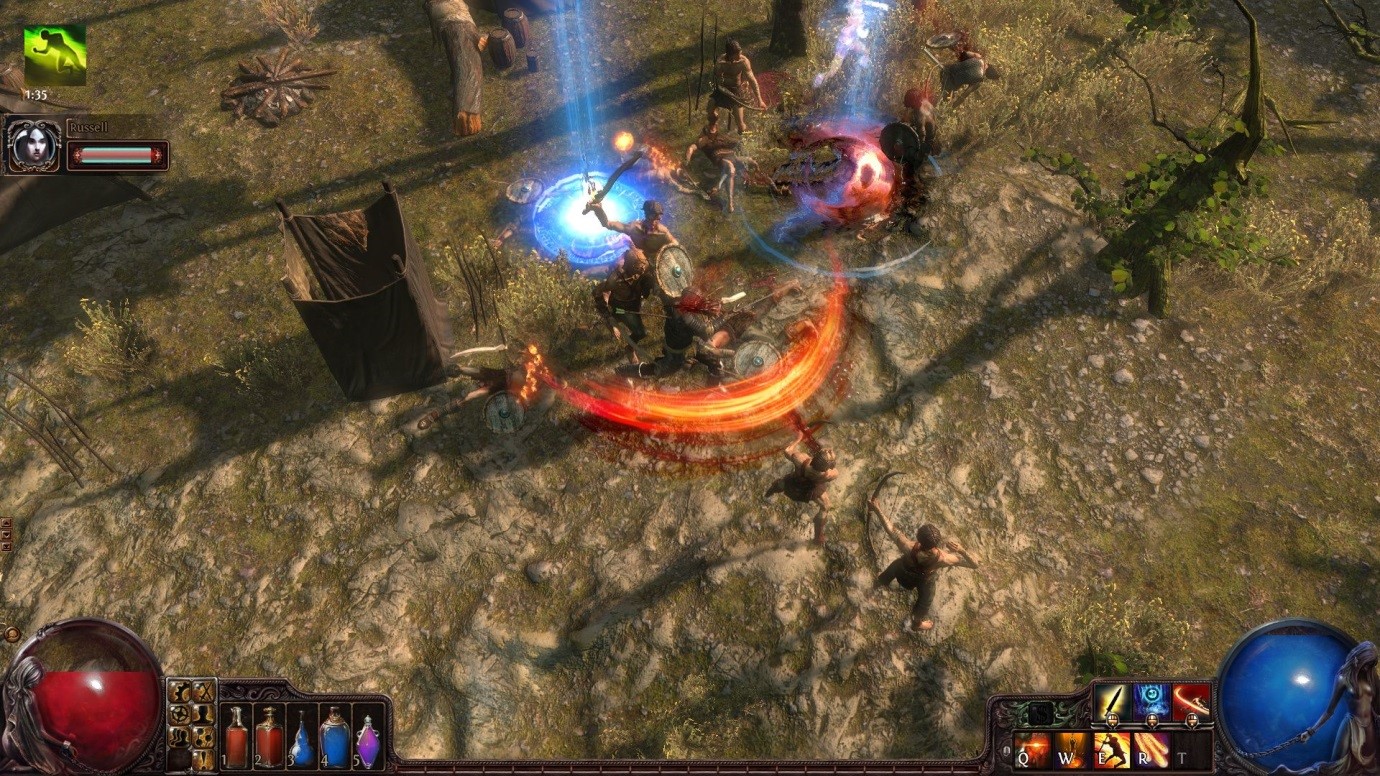 Combat with every class feels awesome in Path of Exile.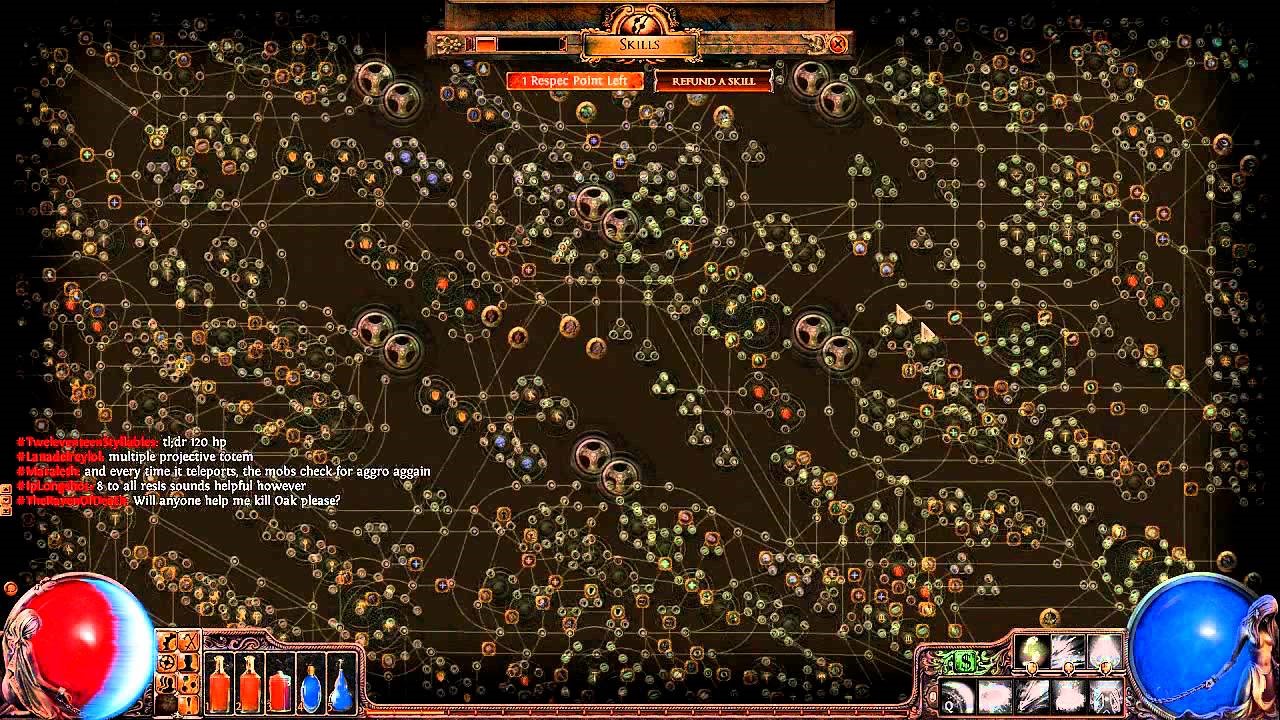 The sheer amount of choice in your level trees is astounding, we recommend reading up before you level.
6. Marvel Heroes
Marvel Heroes 2016 MMO - First Look Gameplay
Marvel heroes gives you the chance to take control of your favorite heroes of the Marvel universe in the epic fight against Dr Doom and his league of villains as you try to prevent him from reshaping the world in their own image. 
From Spider-Man and the X-men to the guardians of the galaxy, there are an unbelievable number of characters to choose from in an epic action packed original story brought to us by fantasy game legend David Brecik, who brought us isometric action legends like Diablo and Diablo 2.
Marvel Heroes bring top down action RPG gameplay into the MMO world in a seamless way, without taking away at all from either experience. There is a specular amount of customization for each hero as they level up, and most importantly this game is true to the greater marvel universe, allowing you to play even the lesser known heroes that many die-hard fans will love. If you're a fan of super-heroes, you really must check this game out.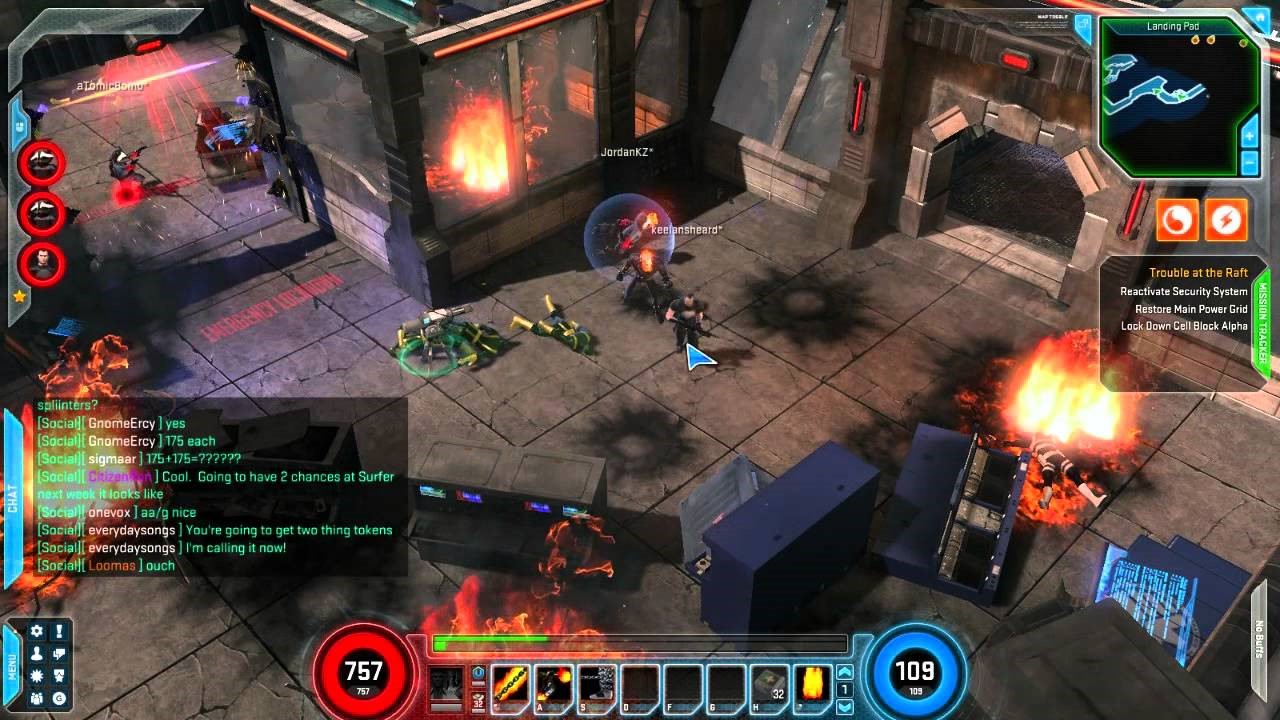 Annihilate foes with AoE powers, or focus on single targets with blisteringly precise attacks.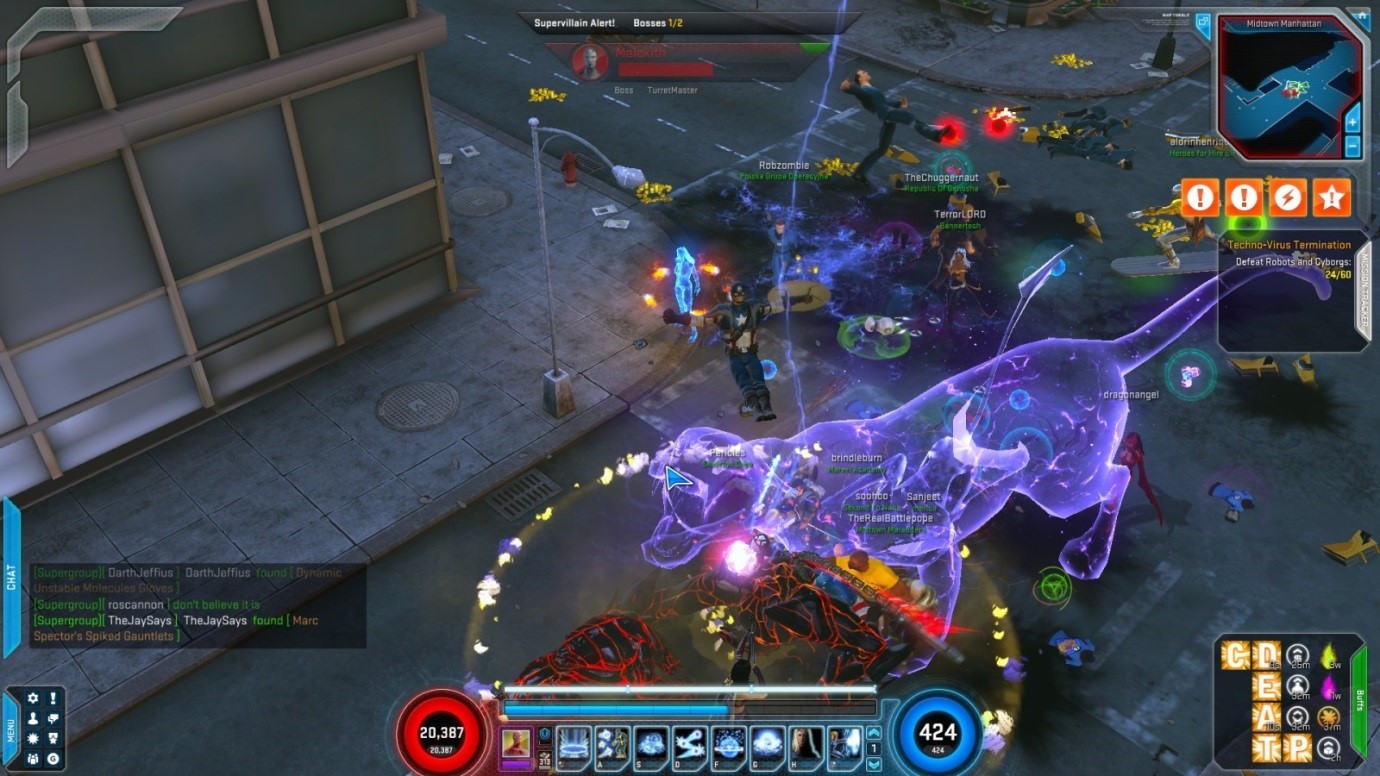 Teamplay is really well synergized in Marvel Heroes, we recommend playing with friends to get the Avengers experience.
5. Smite
SMITE Gameplay Commentary - First Look HD
Smite is a hugely popular arena combat game aimed entirely at the MOBA and eSports crowd. Take control of ancient gods and powerful creatures as you wage war in an eternal battle. Smite is a great game whether you're new to MOBA combat, or you're a seasoned veteran we guarantee you'll have a lot of fun.
Unlike other MOBA games, Smite is played in third person view. This opens up a lot of strategic possibilities as you consider new ways to ambush and distract your opponents with over 80 playable gods including favorites like Thor, Ra and even Zeus. Ever wanted to know who's gods were the best? Well now you can find out.
If you're good enough to go pro you might even get rich too. Smite has a serious eSports community, the SMITE world championship draws thousands of spectators and if you're looking for a game that rewards serious players without discouraging casual beginners, then we guarantee that you will love SMITE.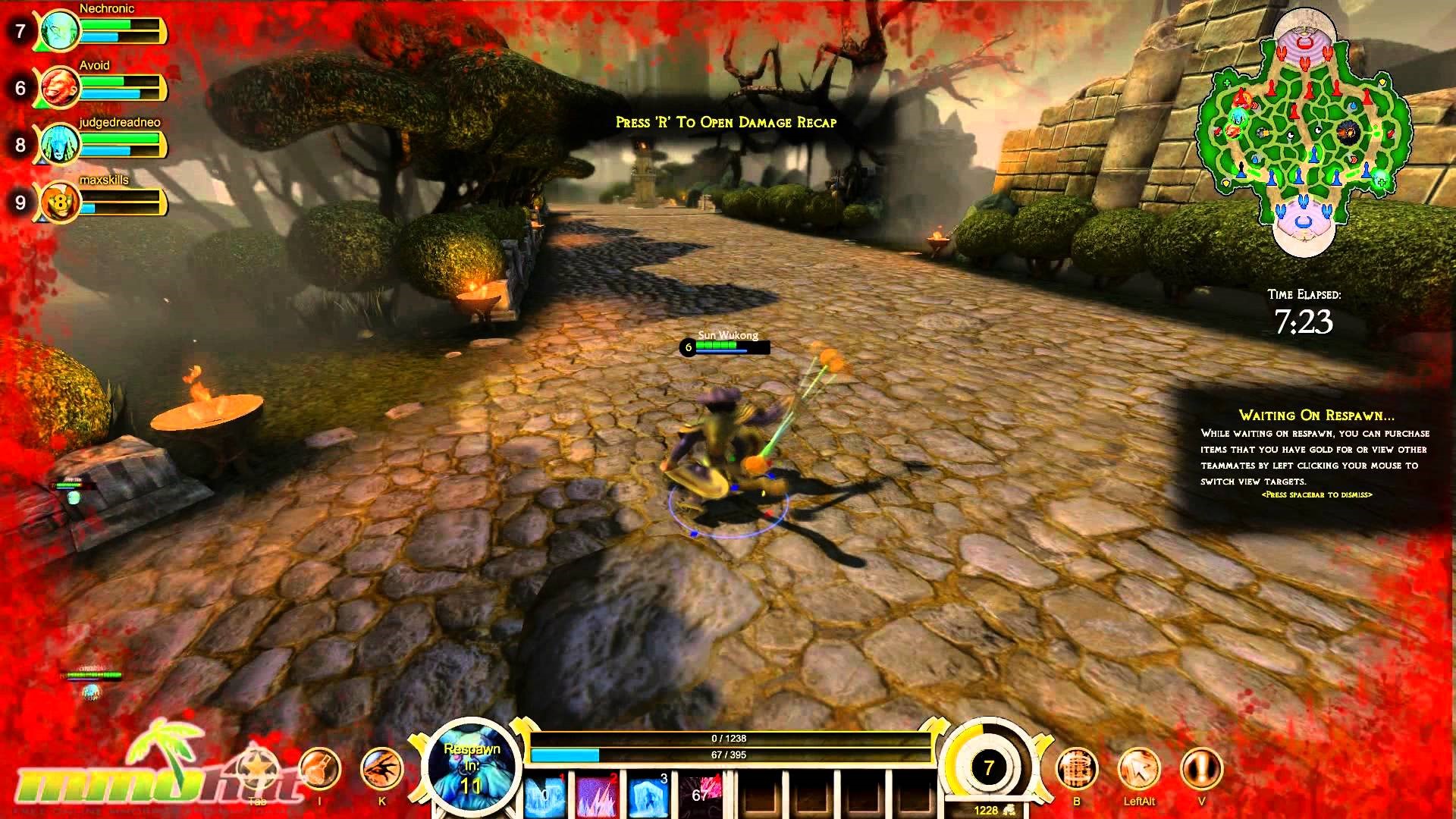 Be careful not to get caught alone in SMITE, team support is always key.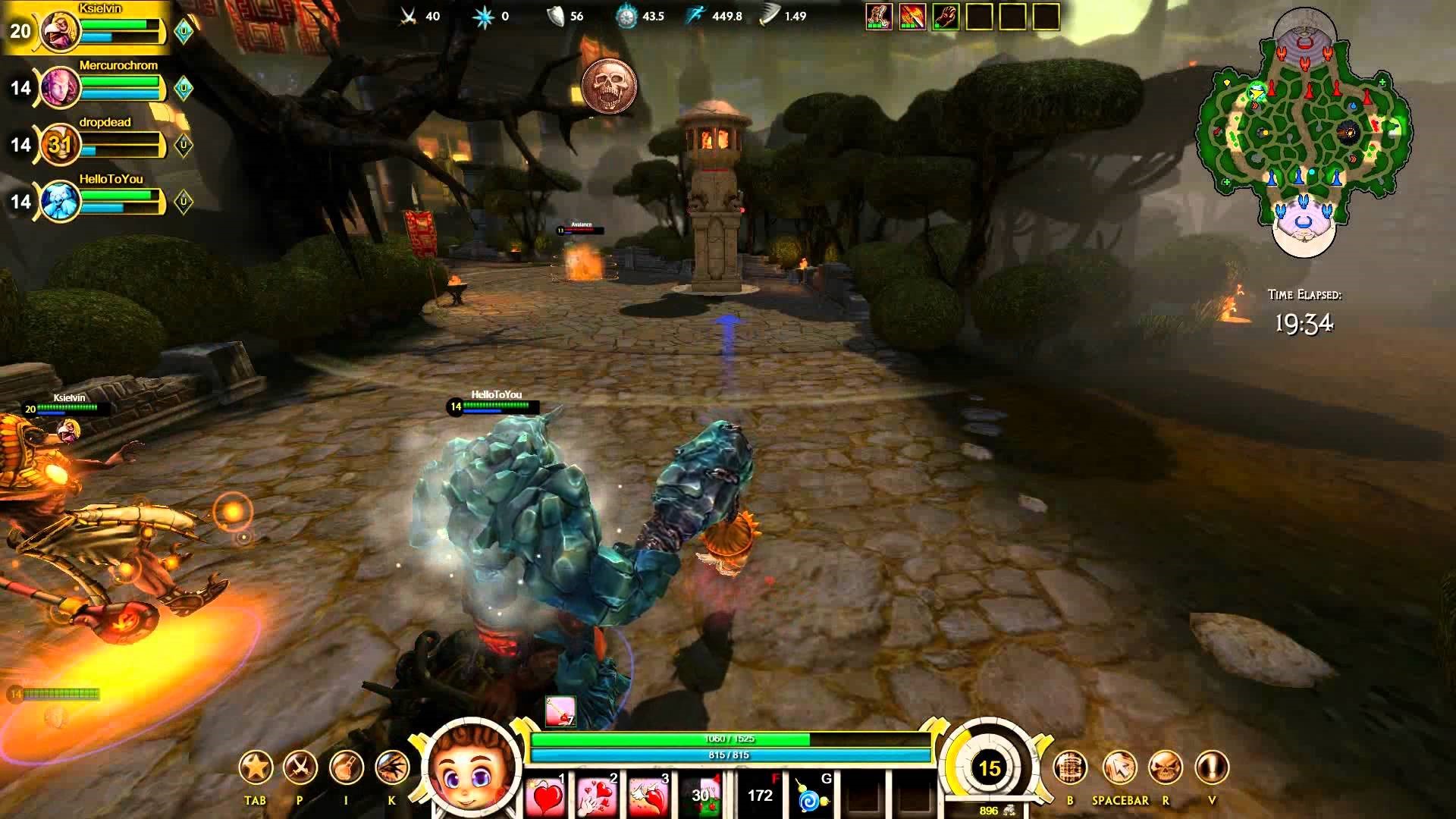 There is a serious science to Smite, each god has its pros and cons and we recommend doing your research while you play.
4. Echo of Soul
Echo of Soul - Gameplay First Look
Echo of soul is an awesome free to play MMO action RPG set in a fantasy world where you play a soul keeper, tasked by the gods to fight evil and collect souls.
Echo of Soul feels very streamlined, lacking redundant overcomplexity or any inane unwanted encountered as you travel from place to place and unlike many games in its class, there is next to no play to win features in this game which is something we really love.
What's interesting about Echo of souls is the fact that there is no healing class, and every class has an inbuilt dodge mechanic instead. This results in awesome, fast paced combat that is very strategic in its execution. When you step into the PVP arena that doesn't change either.
Given how beautiful this game is and how good the free experience holds up to the paid one, we think this game is an absolute must play for free to play enthusiasts.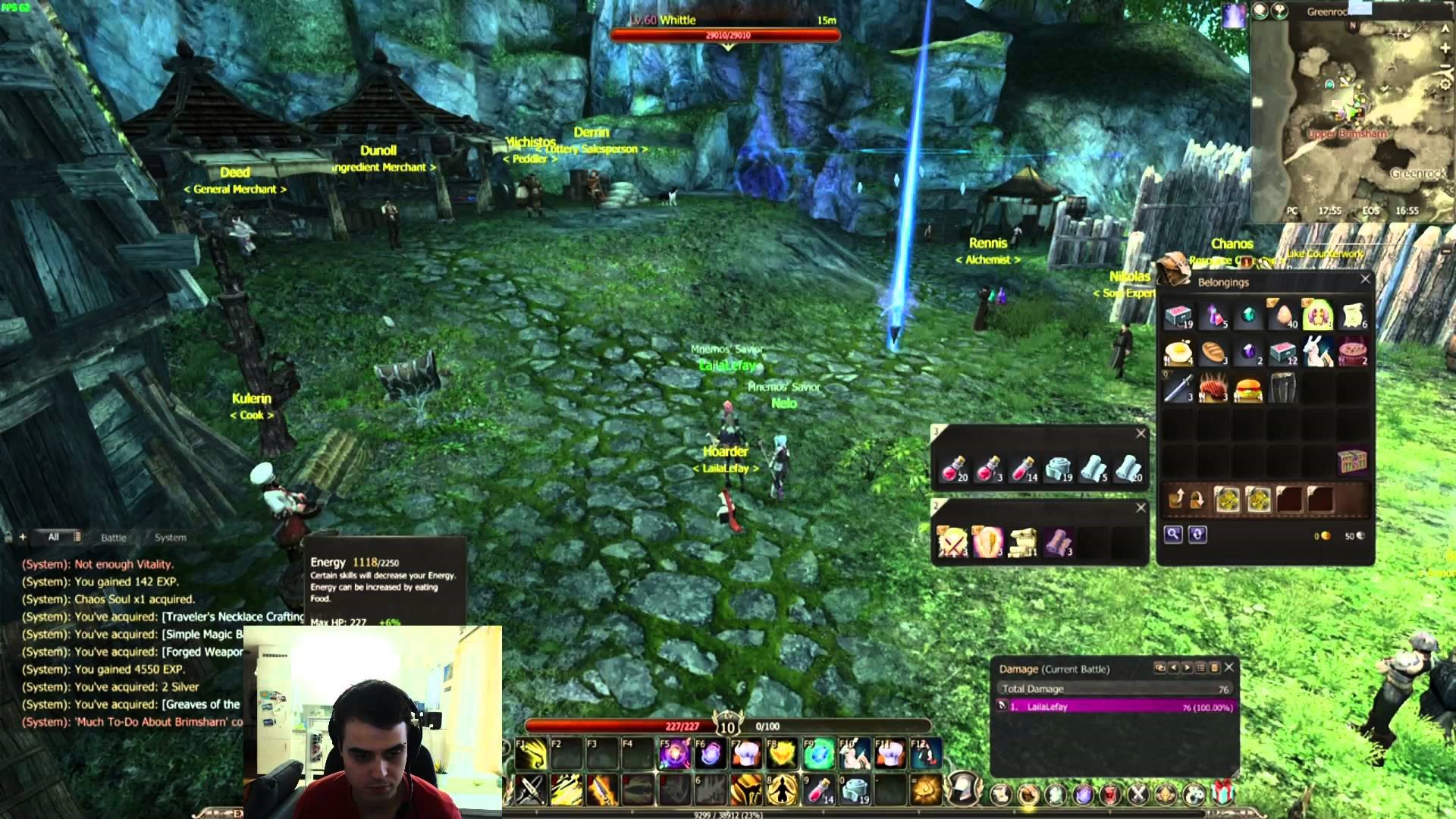 On top of the smooth combat design, teamplay is fun and well-integrated in Echo of Soul.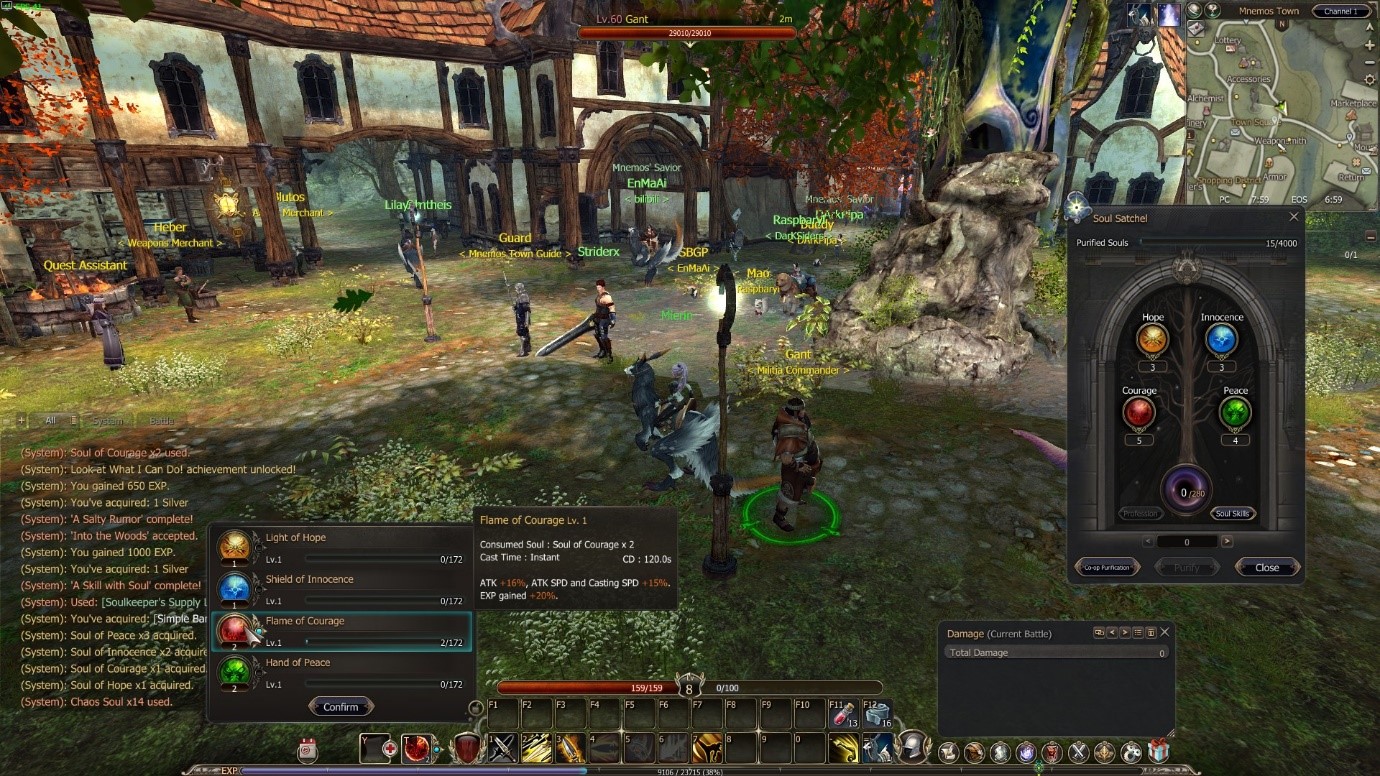 Leveling, Crafting and loot grinding are all key parts of success in this game.
3. TERA
Tera Gameplay - First Look HD
Tera is gorgeous and indicative of how far the free to play action genre has come over the past ten years.
Tera is set in a gorgeous original fantasy world that is the hall mark of an excellent MMO, the combat system is so much more than a traditional online RPG. Instead of rapidly button mashing as you try to min max, Tera forces you to think on your feet as you dodge incoming attacks and carefully aim spells for maximum effect. Timing and tactical thinking are the core of this game and make it feel wonderfully fast paced.
Every enemy you fight feels like a real opponent and when you defeat a boss you feel an overwhelming sense of accomplishment each time as you demonstrate your combat prowess with more than just the best set of skills and gear you can find.
The combat system gives TERA an outstanding PvP experience as well, without dumbing down the customisation or RPG aspects of the game. The co-op is just as amazing, as you team up with other players to take on challenging the BAM's (Big Ass Monsters) who guard the best loot in TERA's massive, epically fun multiplayer dungeons.
We think terra is awesome, managing to be inherently unique, fun and engaging. If you're looking for a free to play action game with epic combat that will keep you on the edge of your seat, look no further than TERA.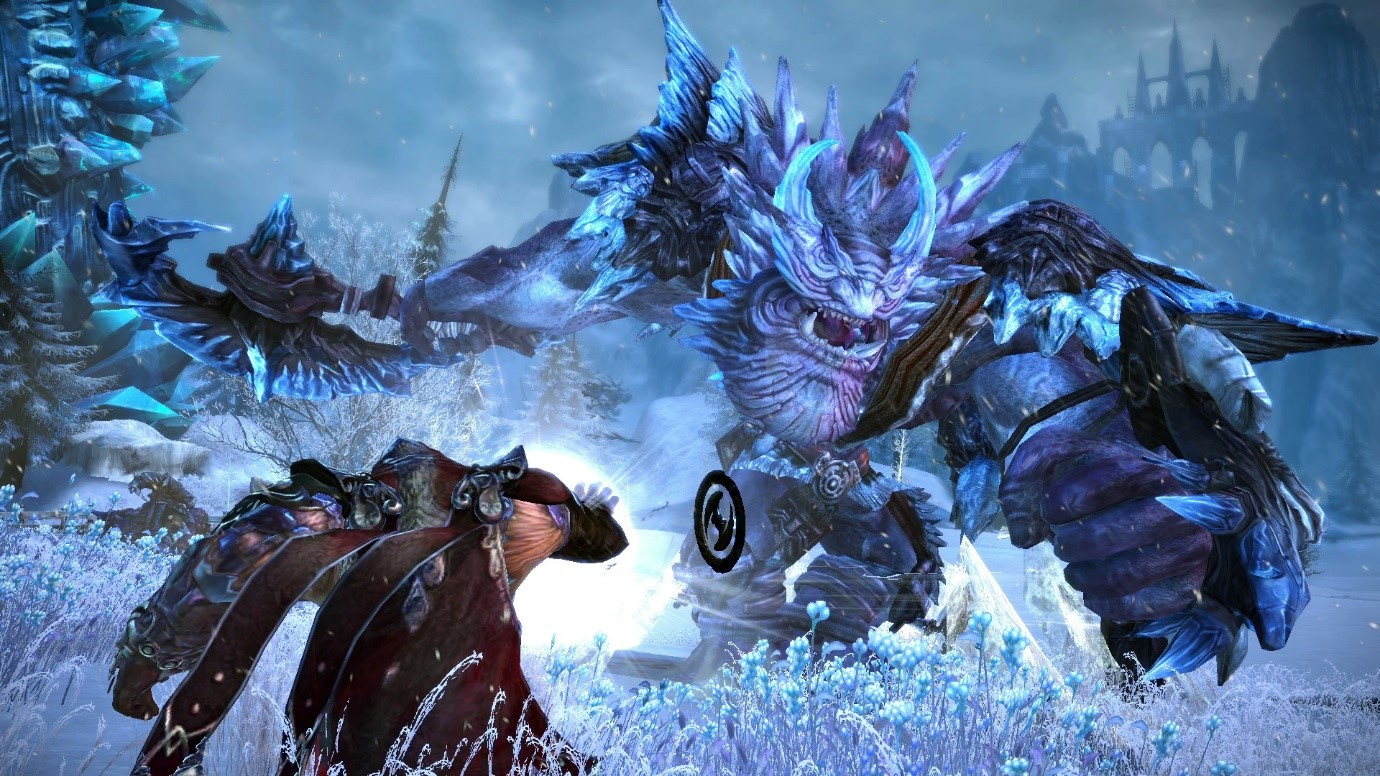 The fantasy world of TERA is beautifully designed, with dozens of wonderfully realized environments to play in.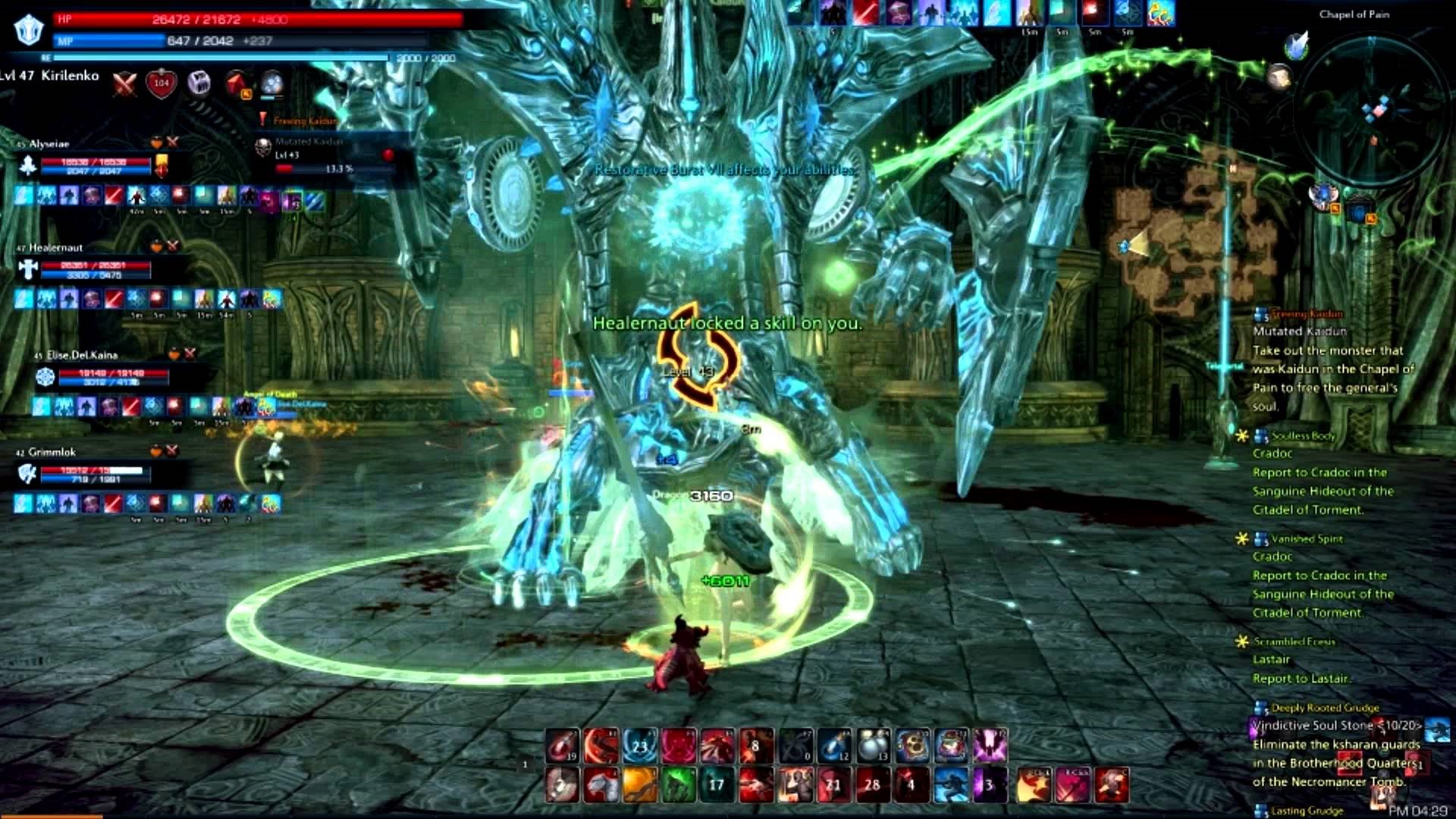 Boss fights in TERA are not to be missed
2. Blade and Soul
Blade And Soul NA,EU All Classes Overview
Blade and soul is a fantastic, highly underrated MMO action RPG that takes you across a breathtakingly beautiful world of fantasy and martial arts combat. Your tale is one of vengeance, a story that takes you across the world of Blade and Soul in your fight against the rising darkness. When you must travel, take to the skies with the power of the 'Windwalk' and fly over the stunningly realized world of acclaimed visual artist Hyung Tae Kim.
The combat system of Blade and soul is staggeringly original and well designed, choose four races with a good amount of character customization then take the fight to the PvP arena when you're done with dungeons for what is without a doubt some of the most fun we've had in any MMO to date.
In many ways, Blade and Soul doesn't try to be original, the dungeons and quests don't break any boundaries and the story isn't cutting edge, but the combat system is unbelievably fun. We recommend travelling off the beaten path and taking the fight into PVP to see the most of what this game has to offer.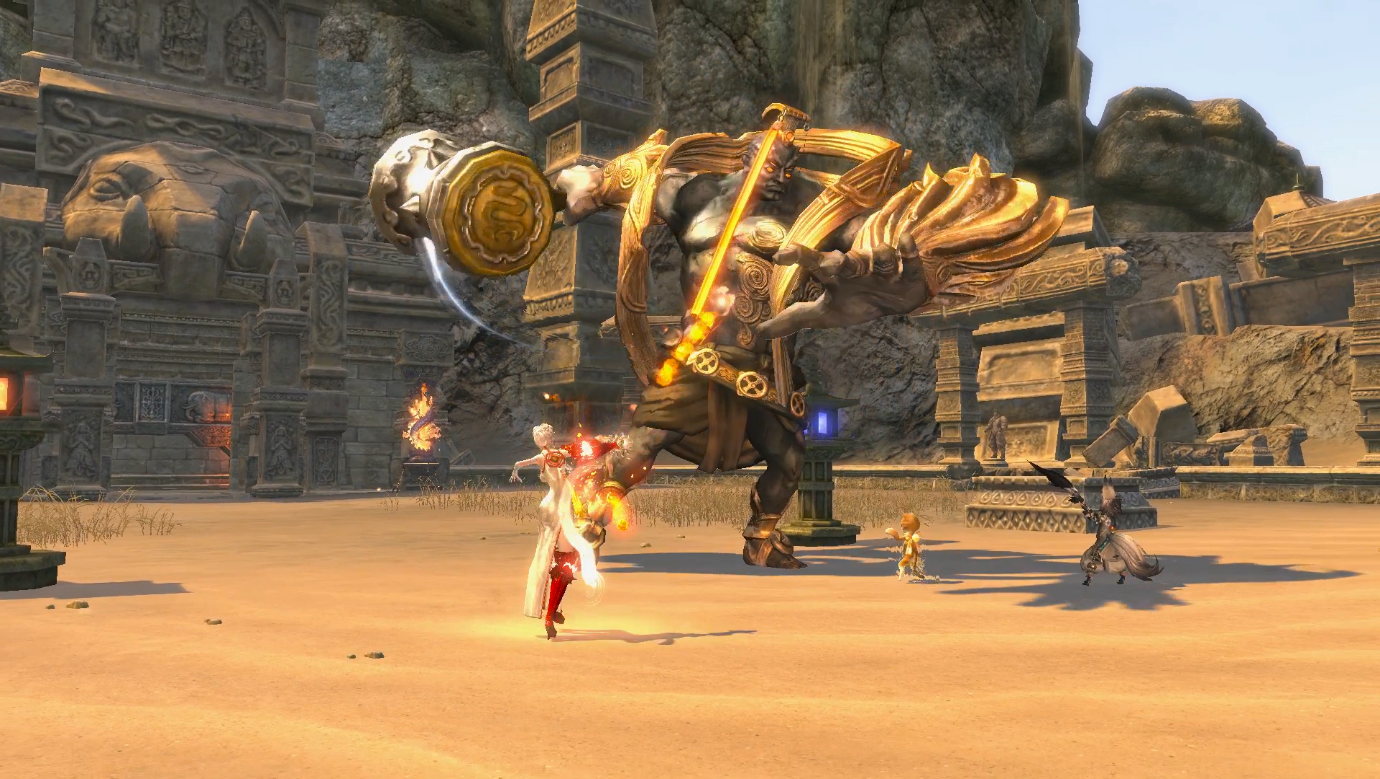 The world of Blade and soul is stunning and original, boss battles in this game are truly titanic clashes that you will never forget.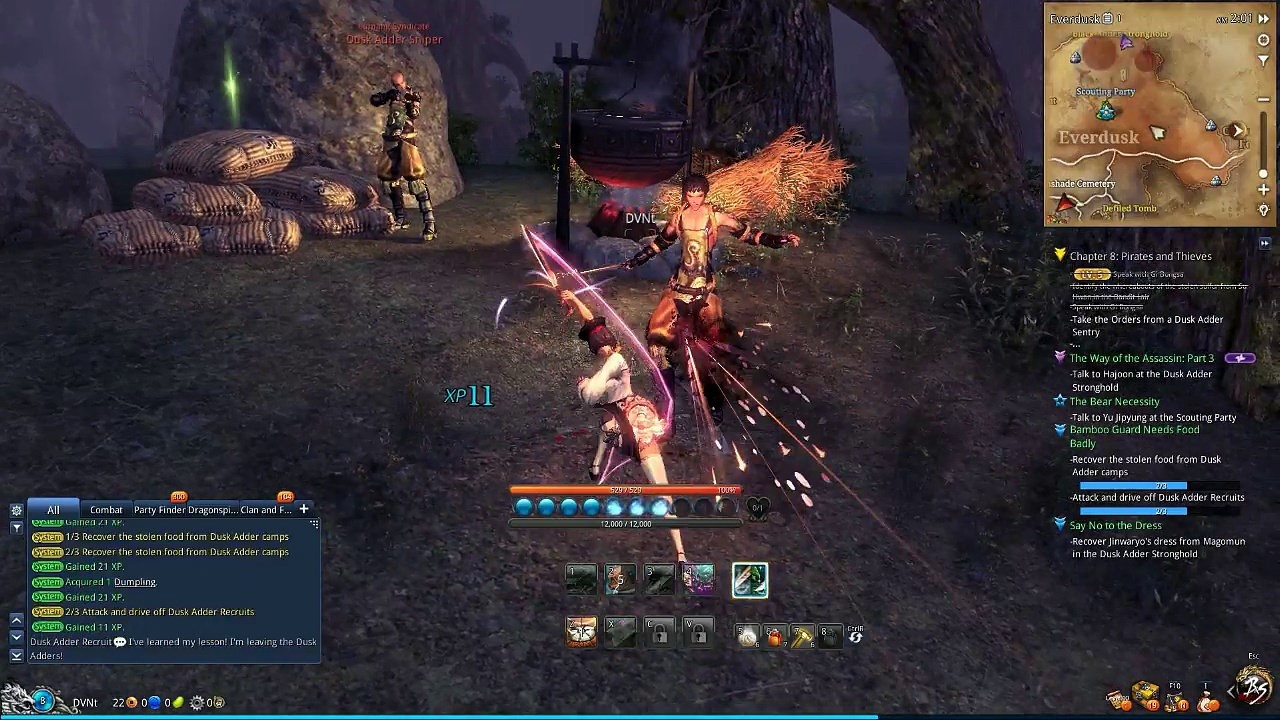 Blade and soul has some of the best PvP combat action ever implemented in an MMO game.
1. ARK: Survival of the Fittest
ARK: Survival of the Fittest - Gameplay First Look
You're naked, alone and you've got nothing but a stone axe to help you. Prepare for combat! Ark: Survival of the Fittest is the world's first multiplayer online survival arena, aimed at delivering a whole new kind of eSports experience. A spin off of the upcoming Ark: Survival Evolved, Survival of the Fittest allows you to take on up to 72 other players in an epic struggle for survival as tribes are formed and dinosaurs are the weapons of choice.
Ark is built as a competitive game from the get go, which is hilarious when you enter the pre-game area and huddle up into groups as you prepare to be dropped into a hostile world and work out a strategy for your tribe to take the day.
The ARK arena is unlike anything you will have experienced before, with a hunger games style treasure cache at the center of the map you must decide whether to rush to the killing grounds or wait and prepare a trap. But there will be no camping in ARK, a continually shrinking barrier of death closes around the map ever second that forces players into bloody confrontation as each tribe fights for victory.
Ark rewards top players as well, with a constantly refreshing top-ranking system that provides monthly prizes to top ranked players on SurviveTheArk.com.
So, if you think you have what it takes, prepare to step into the arena filled with giant apes, killer dinosaurs and serious competitors as we see the start of what may just be the next big eSports phenomenon.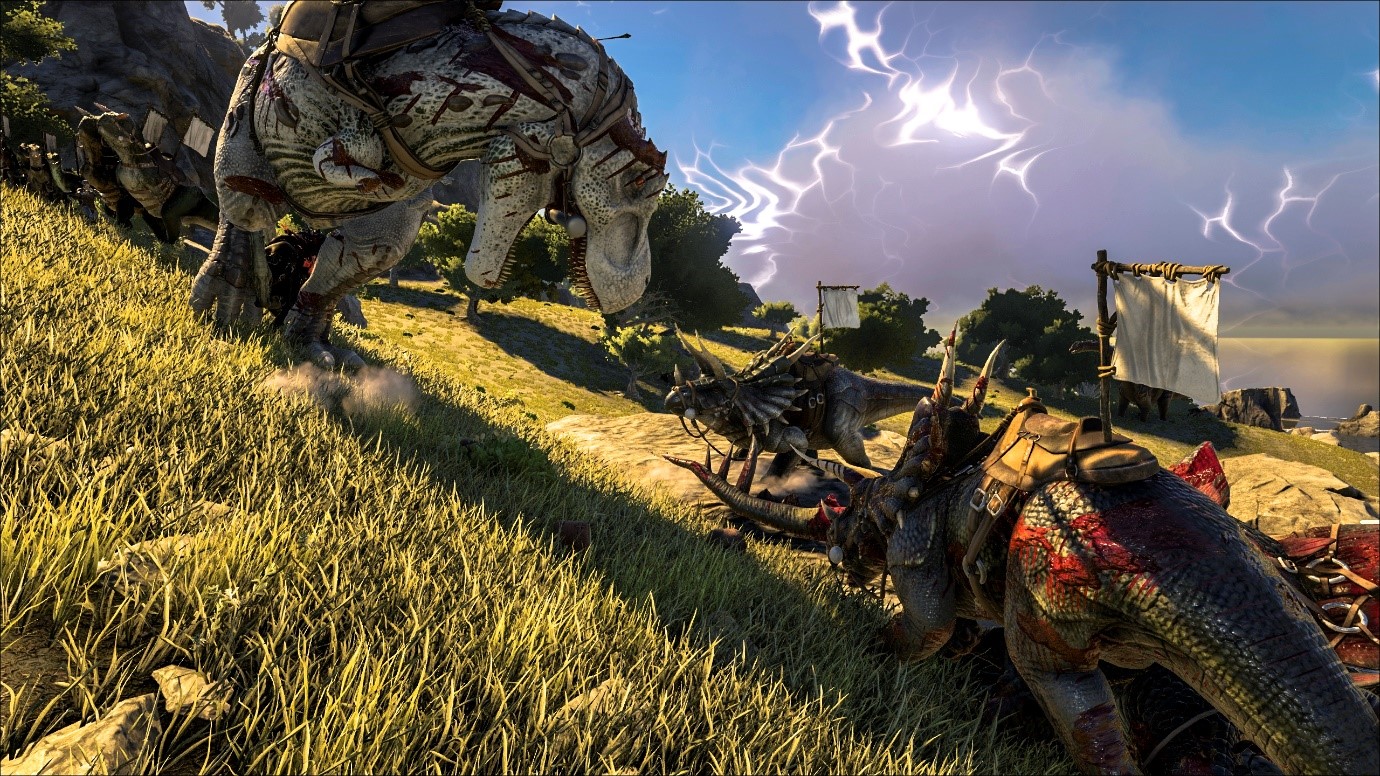 Epic dinosaur clashes are the defining feature of Ark: Survival of the Fittest.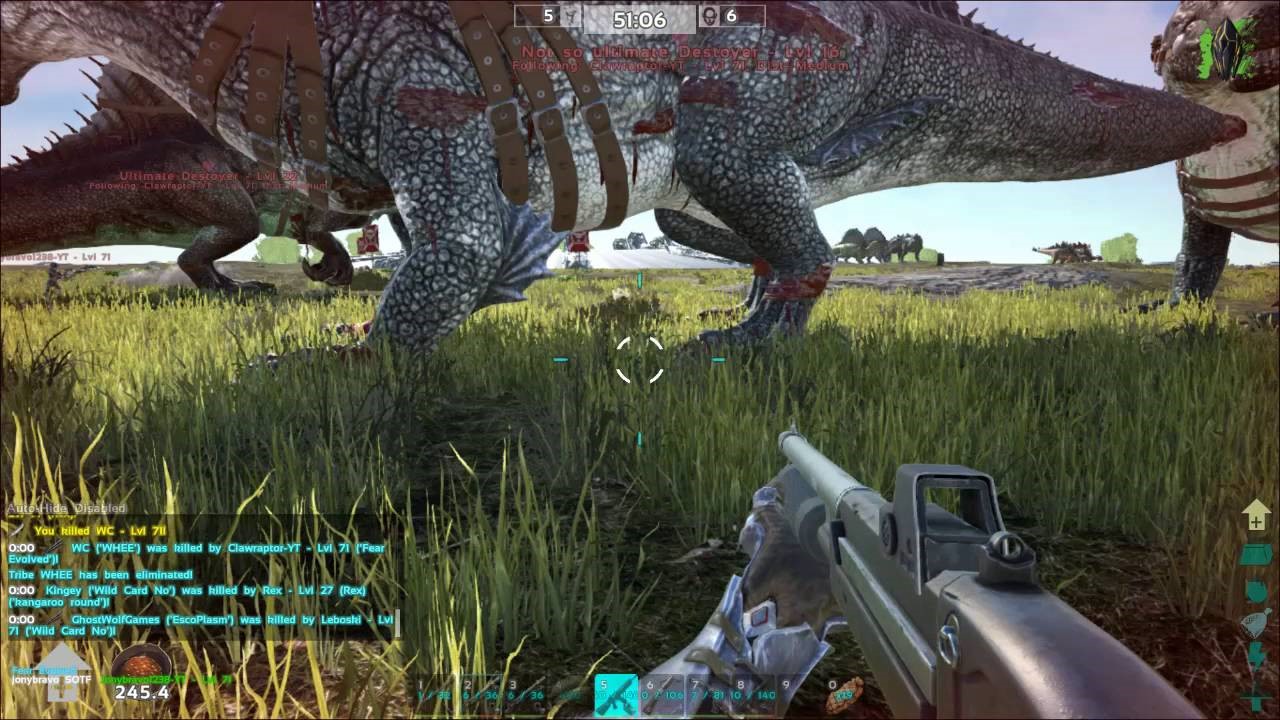 Sometimes it can pay to sneak up on your enemies when they're distracted by larger prey.
Like this article? Check these out as well: