15 Best Cooking Games for PC
Updated: 19 Aug 2016 5:29 am
The Best Cooking Games Ever
A Cooking Game has always been the best choice to relax for the cooking enthusiast and children alike. Have fun cooking the best virtual kitchen dishes and live out great adventures with your favorite characters! You can drive a restaurant, a bakery or a cafeteria and be part of an imaginary world where anything can happen!
1. Yummy Drink Factory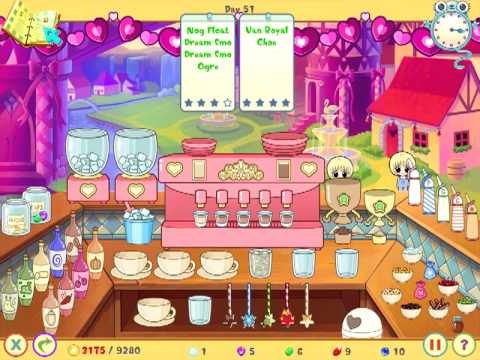 Yummy Drink Factory Gameplay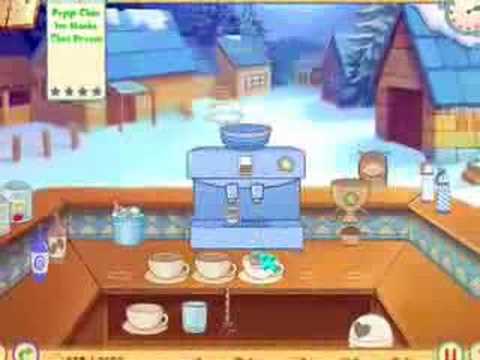 Yummy Drink Factory Trailer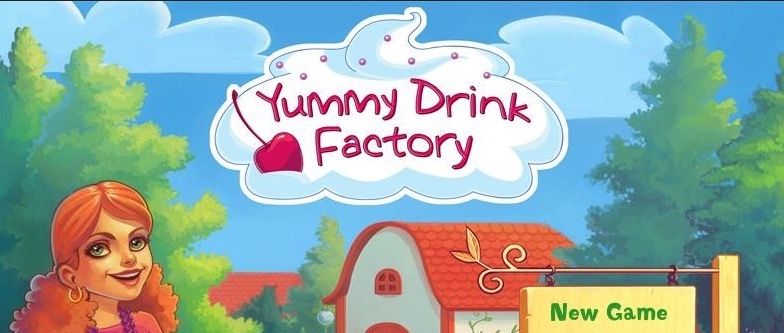 Enjoy a good drink in Yummy Drink Factory
 The story comes alive in a mystical place, far from the world that we know. The main character, a young girl, meets an old woman selling drinks in a small beverage shop. The old lady, who turns out to be witch, punishes our heroine for her rude behavior. She must serve the villagers of this mysterious land until she learns good manners.
So now you serve tiny elves, in a magic land, making yummy special coffees and smoothies topped with delicious goodies like fairy dust, cookies and much more!
Covering a long road to find your way home, you will be guided by a map that takes you through exquisite villages, each one of them bringing amazing decorations, new recipes, and, of course, new customers. Every day you get the orders, try to memorize them or you can use the recipe book instead.  There is also the tip jar, where, at the end of each day, precious gems are sparkling as proof of your cute little customers satisfaction. These gems are necessary for buying beautiful decorations, which are different in every visited village.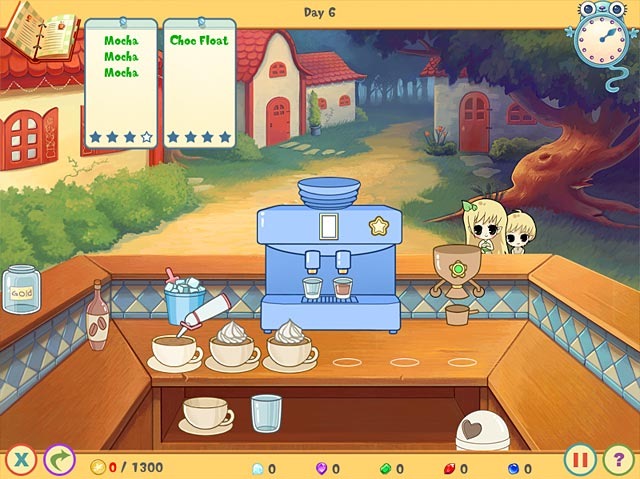 Aww look at the cute woodland customers!
Besides daily goals, you will meet other challenges, and you may also win magic wands that are holding great, helpful powers.
Yummy Drink Factory is a unique game that will challenge your memory and speed in action at the same time. It includes 36 great recipes, and if you master all of them, then you can just create your own and share them with your friends!
Image Gallery