The 11 Most Anticipated Horror Movies of 2017
Updated: 28 Feb 2017 2:01 am
Most Anticipated Horror Movies of 2017
2017 brings with it some of our favorite classic horror villains and some movies sure to become classics.
A new year is fast approaching with 2017 just on the horizon.  A new year means a whole new set of horror movies to look forward to. And 2017 is filled with a whole new set of films setting out to become the new cult horror classics and revamping some of the best horror movies of all time. From the new sequels to Jeepers Creepers, Annabelle and Resident Evil, the new Stephen King adaptation Dark Tower and of course the return of Pennywise in the IT there is a lot to be excited about. This is a list of the most anticipated horror movies coming out in 2017.
11) Stake land 2 Stakelander
Release Date: Feb 17, 2017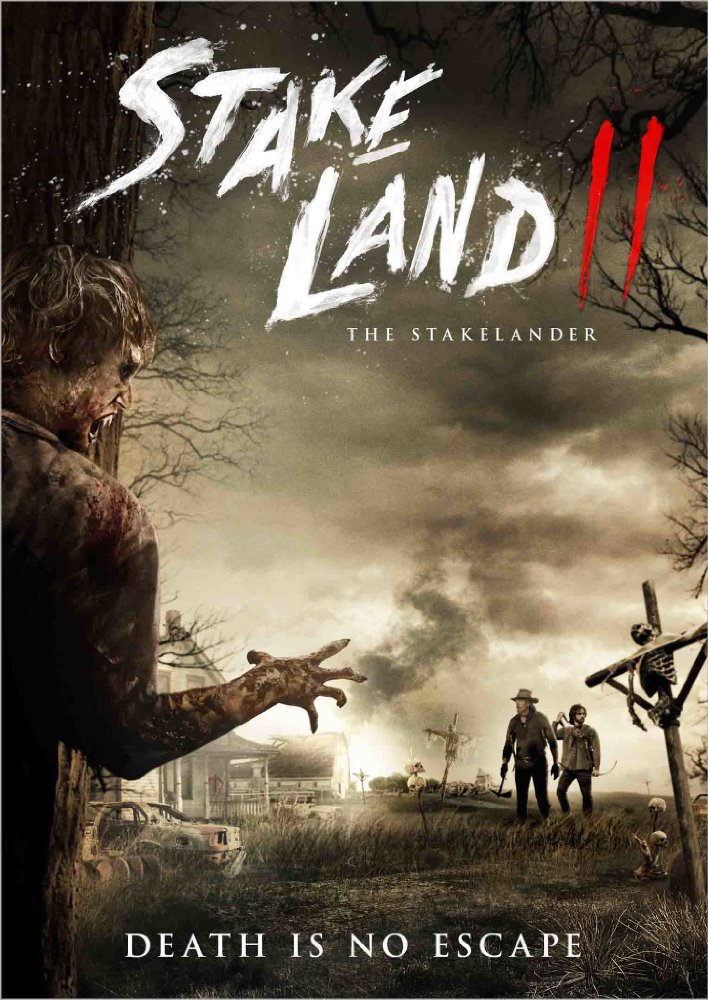 Vampires rise in the Badlands in 2017 and only Martin can stop them.
Returning to the big screen in 2017 with a sequel is Stakeland, with Stakeland 2; Stakelander. Martin has to fight his way through the Badlands, where a new Vampire Brotherhood has risen led by an equally evil vampire leader. They have destroyed his home of New Eden and this time his mentor and legendary vampire hunter Miser won't be there to guide him.  
The 4th installment in the Insidious serious is hitting theatres in 2017. This movie is going back to the beginning, revealing more of Elise's backstory and we couldn't be more excited. The Insidious film series is filled with jump scares and ghosts and weird rituals and we can expect the 4th movie to be all that and more. Maybe we will find out the truth. 
Insidious Chapter 4 Teaser Trailer
6) Resident Evil Final Chapter
Release Date: Jan 27, 2017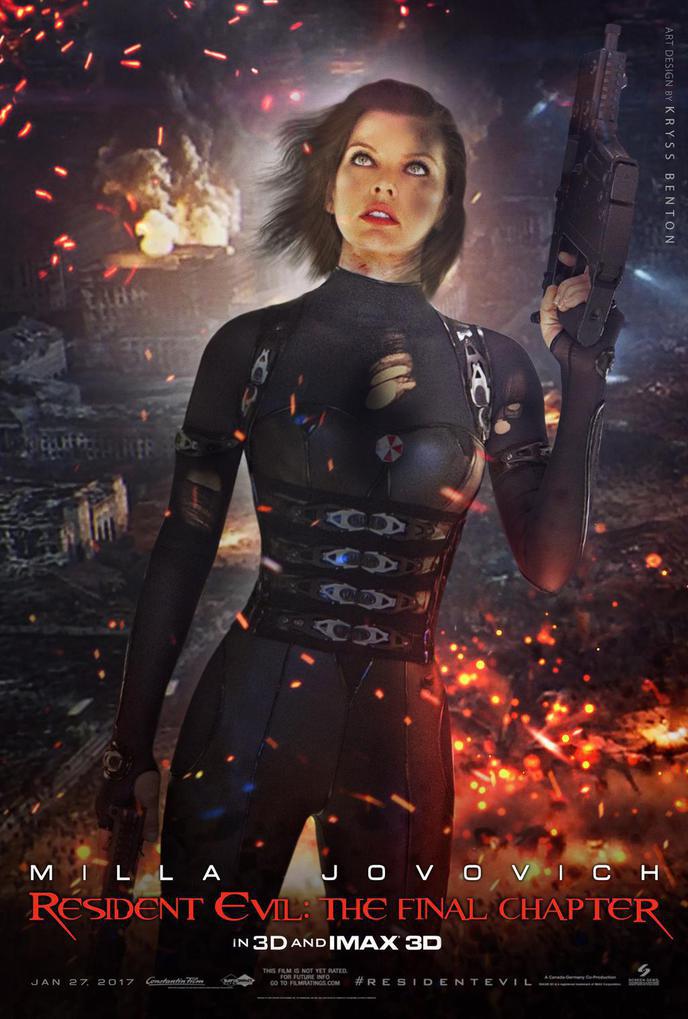 Resident Evil The Final Chapter wil be Umbrella Corps. Last Stand
Resident Evil The Final Chapter is the 6th and final film in the series. The Final Chapter is a direct sequel to Resident Evil Retribution. Alice is humanity's last hope from the evil dead. Betrayed by Albert Wesker she need to return to where it all began to face the Umbrella Corporation's final stand and even more mutant monsters. It's an action packed horror movie, with all the nostalgia of the video game series. Resident evil is by far one of the best video game turned movies and is a must see for horror fans. 
Resident Evil The Final Chapter Official Trailer
5) Underworld Blood Wars
Release Date: Jan 6, 2017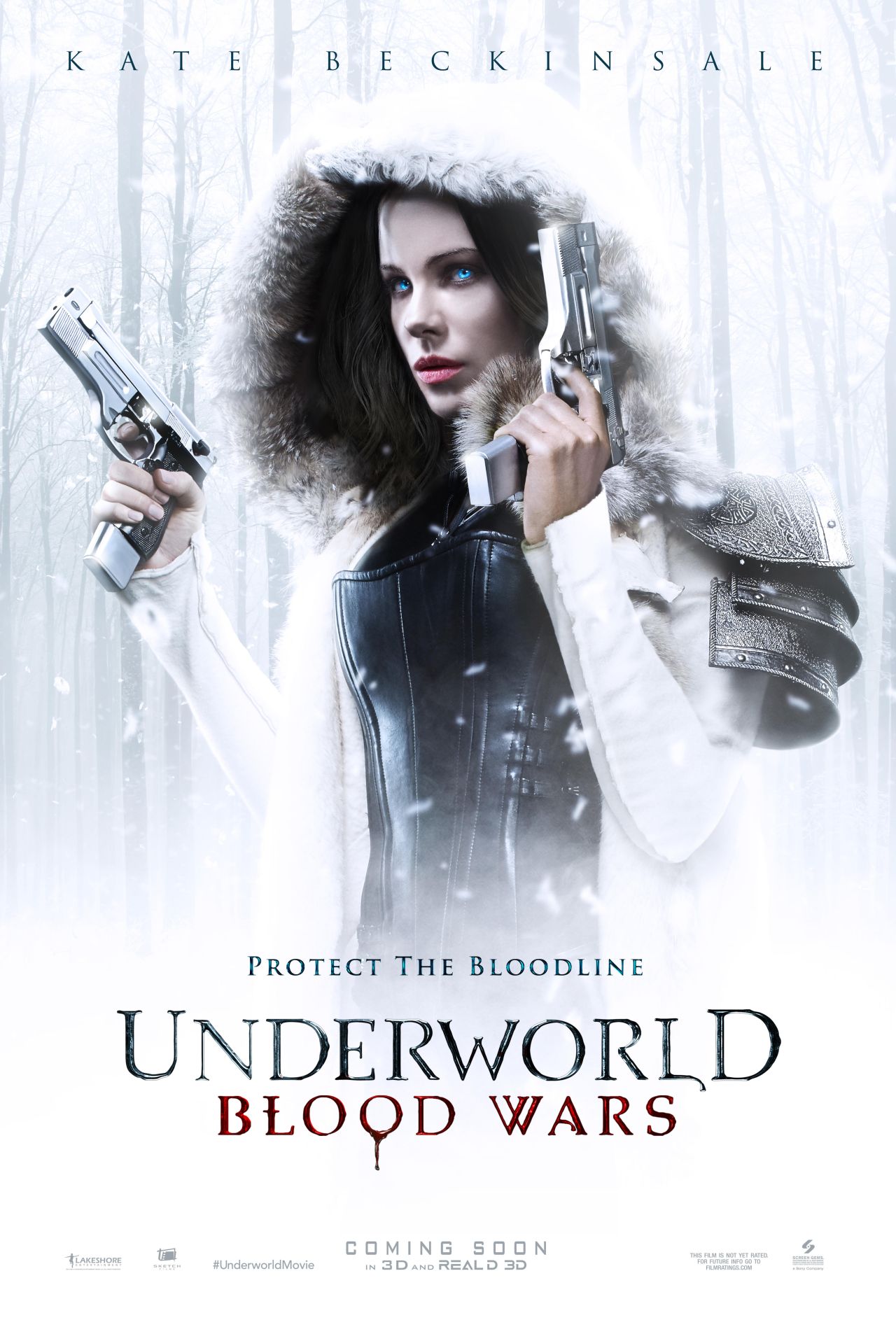 Selene is out for blood and revenge in Underworld Blood Wars
The age old fight between Vampires and Lycans returns to the big screen with Underworld Blood Wars. Selene is back and out for revenge on the faction that betrayed her and it might just wipe them all out. This sequel to Underworld Awakenings, has both sides are trying to use Selene's daughter to create more hybrids to take out the other faction. With Selene just trying to keep her daughter safe the Lycans and The Vampires will have to watch out because she is out for blood. 
Underworld Blood Wars Official Trailer
4) Annabelle 2
Release Date: August 11, 2017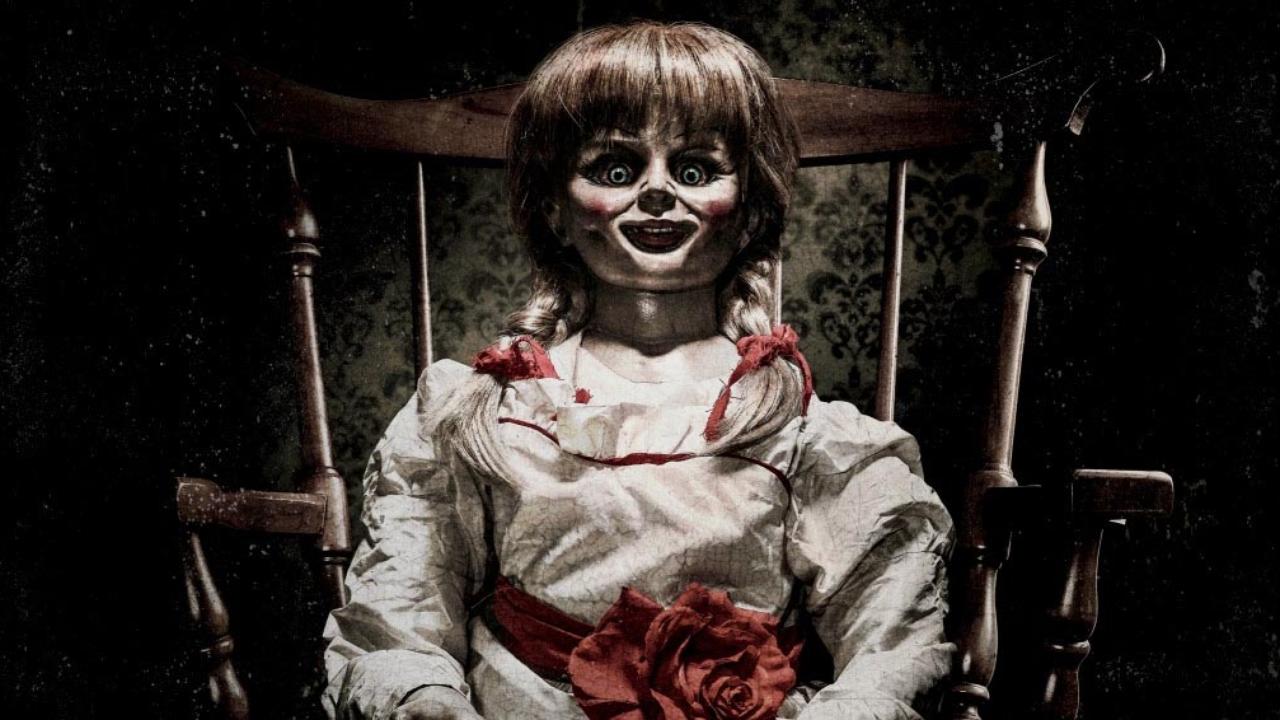 Annabelle is the sequel to The Conjuring
The sequel to Annabelle and The Conjuring this film is the continued story of Annabelle. This movie follows a dollmaker and his wife. After the death of their daughter, the distraught family opens their home to a nun and several orphans from a closed down orphanage. Soon they are all terrorized by the dollmakers possessed creation a doll named Annabelle.If you liked The Conjuring this is a must see film. 
Annabelle Official Trailer
3) Jeepers Creepers 3: Cathedral
Release Date: 2017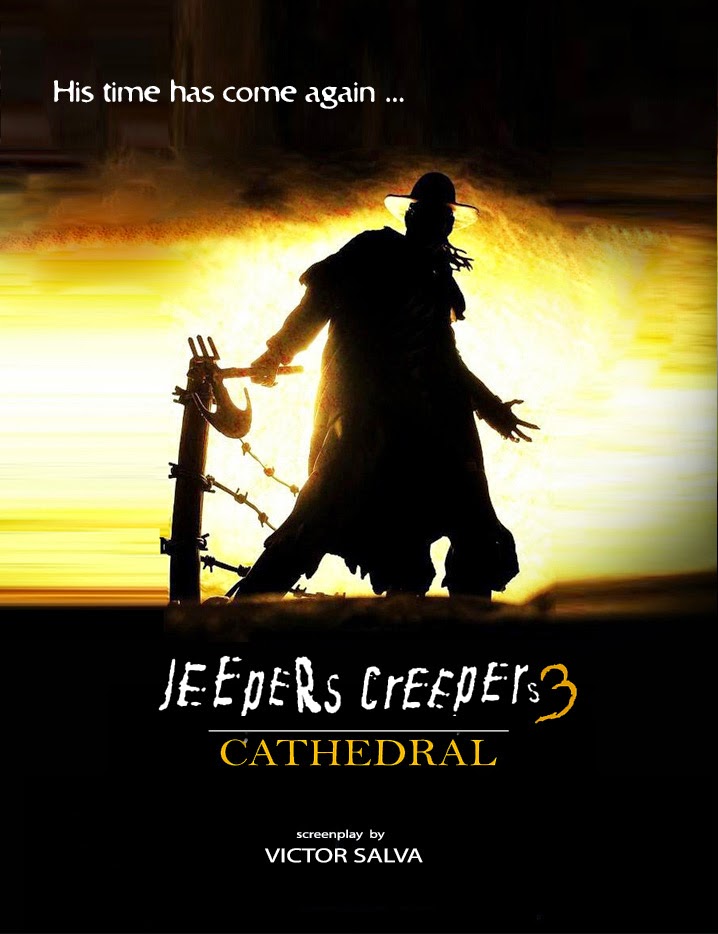 The Creeper is back to hunt in the 3rd installment of the Jeepers Creepers series.
Although this is a  newer cult classic with it's first film coming out in 2001 The Creeper has a huge following. In 2017, The creeper is back to torment Trisha Jenner after she has recurring dreams that her teenage son will suffer the same fate as her brother Darry from the first film. Determined to save her son, Trisha teams up with Father and Son team Jack Taggert Sr. and Junior to kill the creeper once and for all. The Creeper who hunts human body parts, to sustain his own body every 23rd spring for 23 days is coming to hunt in 2017 and we couldn't be more excited.
2) Dark Tower
Release Date: July 28, 2017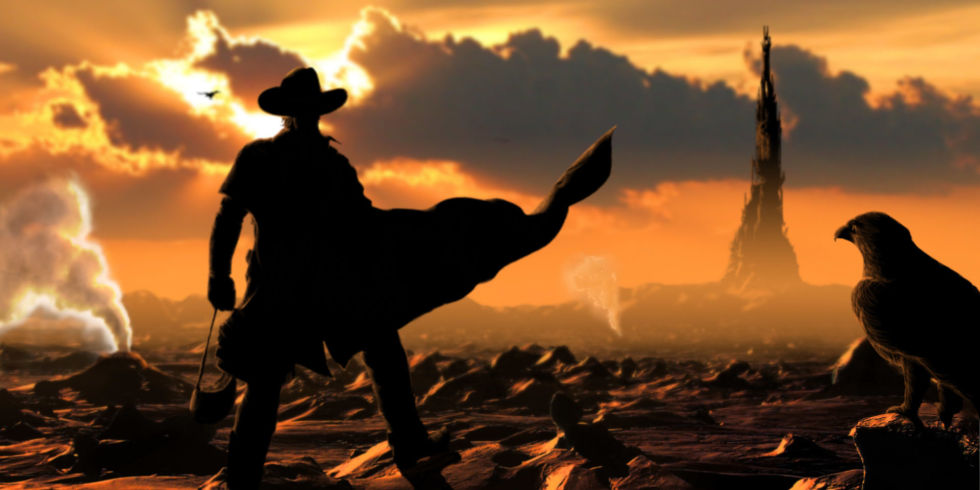 Another Steven King book gets the movie treatment
Stephen King fans have been waiting for this book series to be turned into a film for years and in 2017 their wish is about to come true. Dark Tower is a story about interdimensional travel, the world ending and one young boy's quest to save it. Jake Chambers accompanied by  a lone frontiersmen and knight Roland Deschain. The duo fight monsters and try and outrun an evil sorcerer who is out to destroy them and the world. 
1) IT
 Release Date: September 8, 2017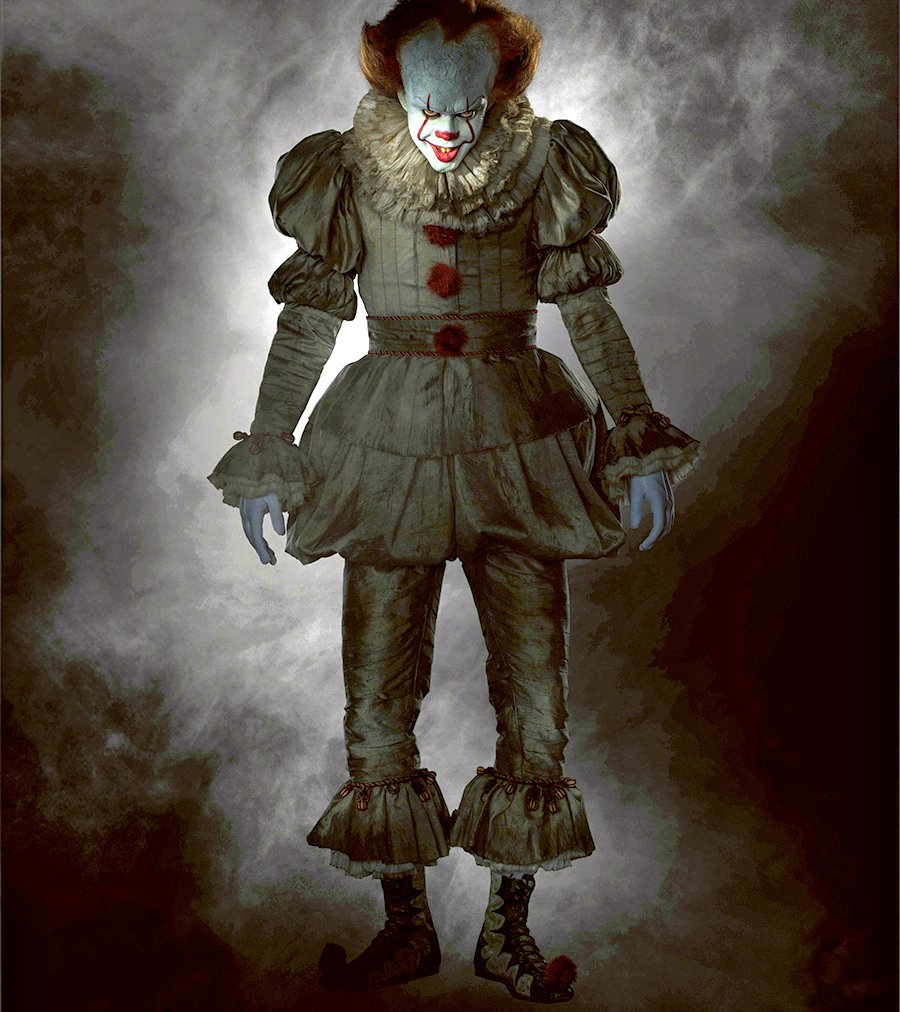 Pennywise is built on the stuff of nightmares.
Pennywise returns to terrorize a new generation of bullied kids in 2017.  This horror classic is being revamped and Pennywise still is as scary as ever. After a string of children go missing in a small town in Maine and only small pieces of their body remain a group of friends known as the "Losers Club" return to solve the mystery after realizing that 27 years before they experienced the same thing. The problem is they don't remember any of it. As they slowly recall the past they must find a way to destroy Pennywise. IT is probably one of the scariest movies of all time, I can only imagine the revamp is just as scary. 
This is the end of our list for the most anticipated horror movies of 2017. If you like horror movies then 2017 is going to be a great year for you. Revamps, sequels and final chapters are in store and we couldn't be more excited. 
Top Ten Most Anticipated Fantasy Films of 2017
5 Great Apocalypse Movies You Should See in 2017