10 MMOrpgs That Could Dethrone WoW
Updated: 17 Nov 2016 3:13 am
WoW was released in 2004 and had 12 million subscribers at its peak in 2010.
Could One of These Games Finally End WoW's Rule Over MMOs?
WoW has dominated the minds of gamers and the MMO market for an impressively long time.  But as they say, all good things must come to an end.
This list covers the top 10 MMORPGs that could finally unseat WoW from its long reign.
1. Star Citizen
Didn't all kids want to be astronauts at some point? With Star Citizen, you won't have to survive Zero Gravity to experience the wonders of endless space.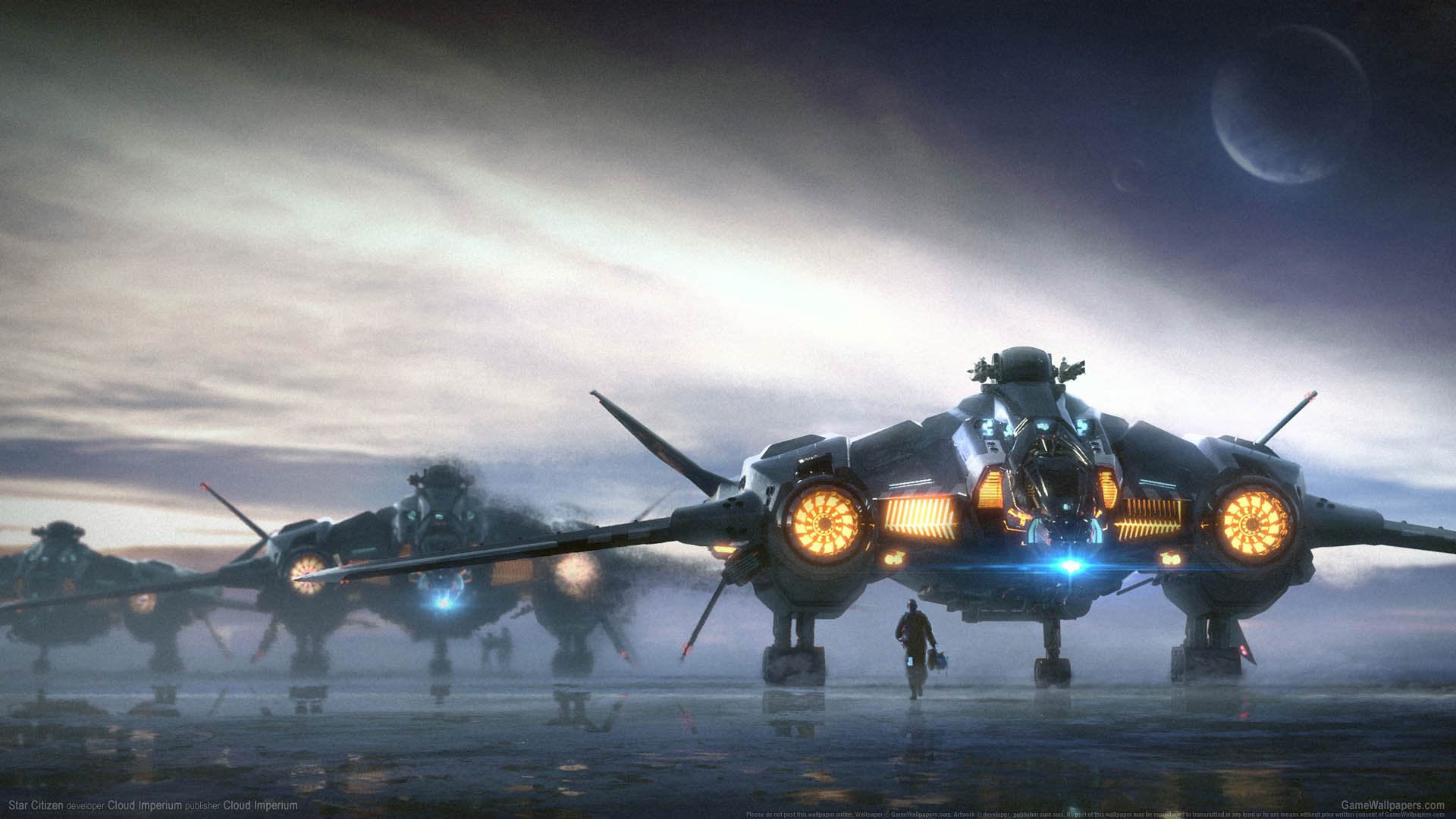 Featuring such thrilling and minute details as tax rates and citizenship!
All you need is your PC, or even your VR headset. Sail through the cosmos exploring procedurally generated planets and mining them for resources. Trade with other travelers or engage with them in first-person space combat. With the VR capabilities, our inner children are closer than ever before to finally getting to explore the Final Frontier.
2. Albion Online
What if you like the thrill of battle, but you also like the simple country life? Support your Albion Online guild with fighting or with farming—the game's economy allows players to do either, if they want. And that's not all!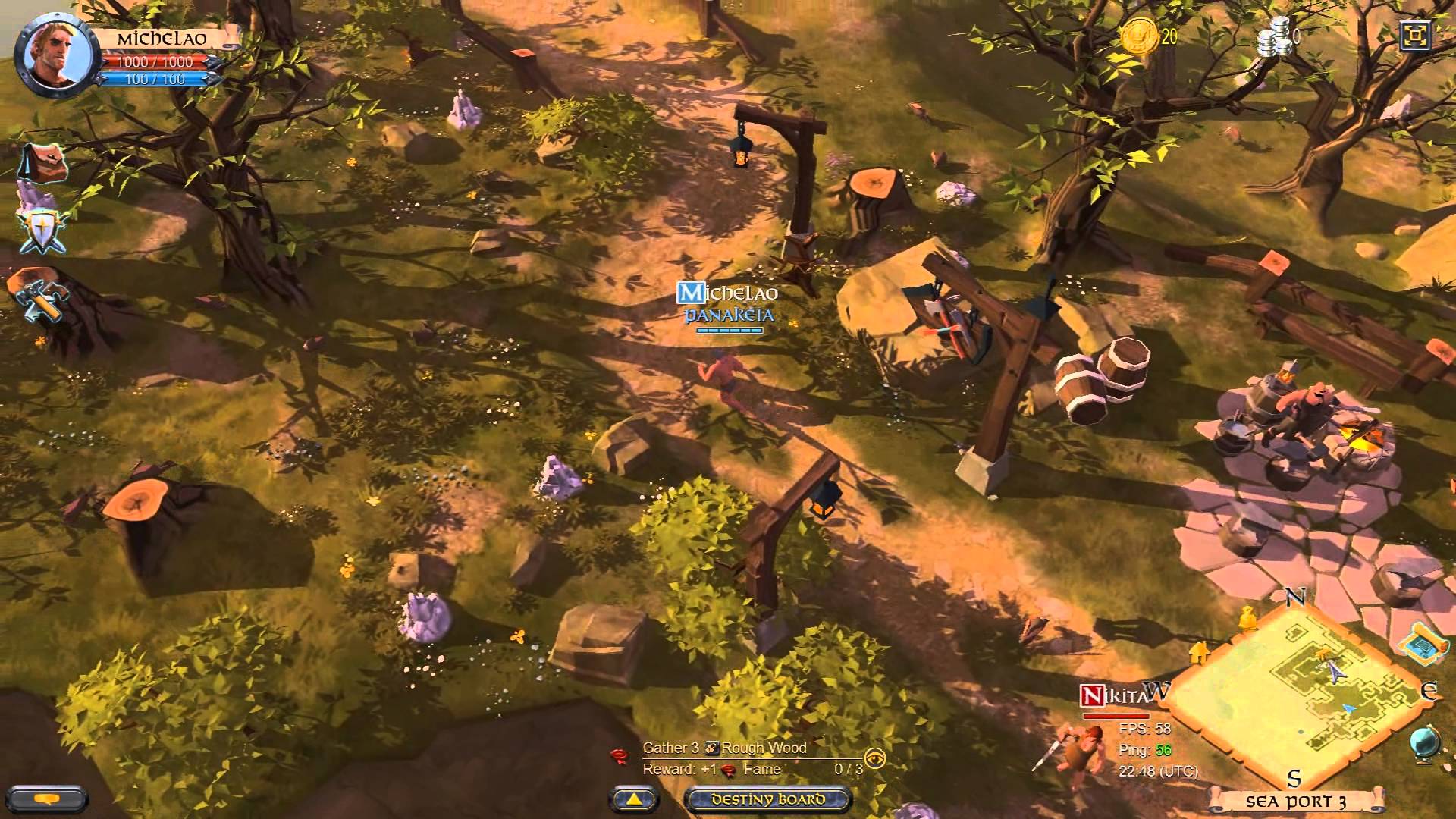 Albion Online is still in development by Sandbox Interactive studios as of the end of 2016.
If you liked the medieval feel of World of Warcraft but you're craving a taste of something new, Albion Online might be the game to try next. Plus, it's got some of the aesthetic feel of World of Warcraft, for that comfort factor.
3. Kingdom Under Fire II
Another high fantasy setting, Kingdom Under Fire II combines MMORPG with RTS, so that the player leads a band of troops when in combat mode.
Use cannons to blast down the walls of your opponents in the RTS mode, calling your troops into battle. Switch over to the RPG mode and run around with a 3rd person view of your character as per usual.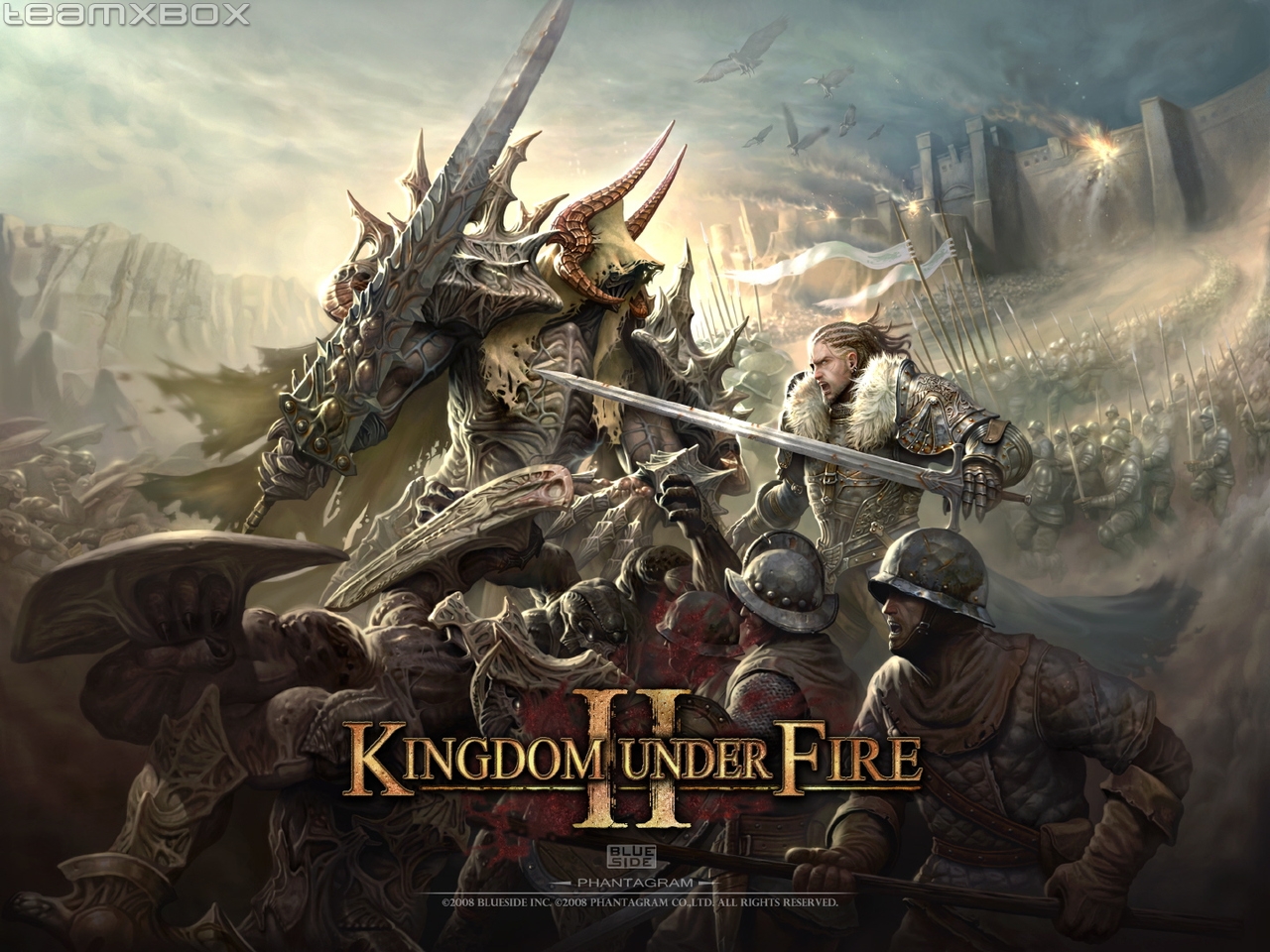 Will you become a Berserker, mowing down enemies like a human weed-whacker? Maybe a Gunslinger, if you have a sharp eye.
Command flying machines and vehicles to do your bidding, and combine troops to make them better. You can be some kind of mad scientist all while living your RPG quest fantasy.
4. Lost Ark
With this highly flexible build and leveling system of Lost Ark, you can take to the high seas to become whatever your salty heart desires.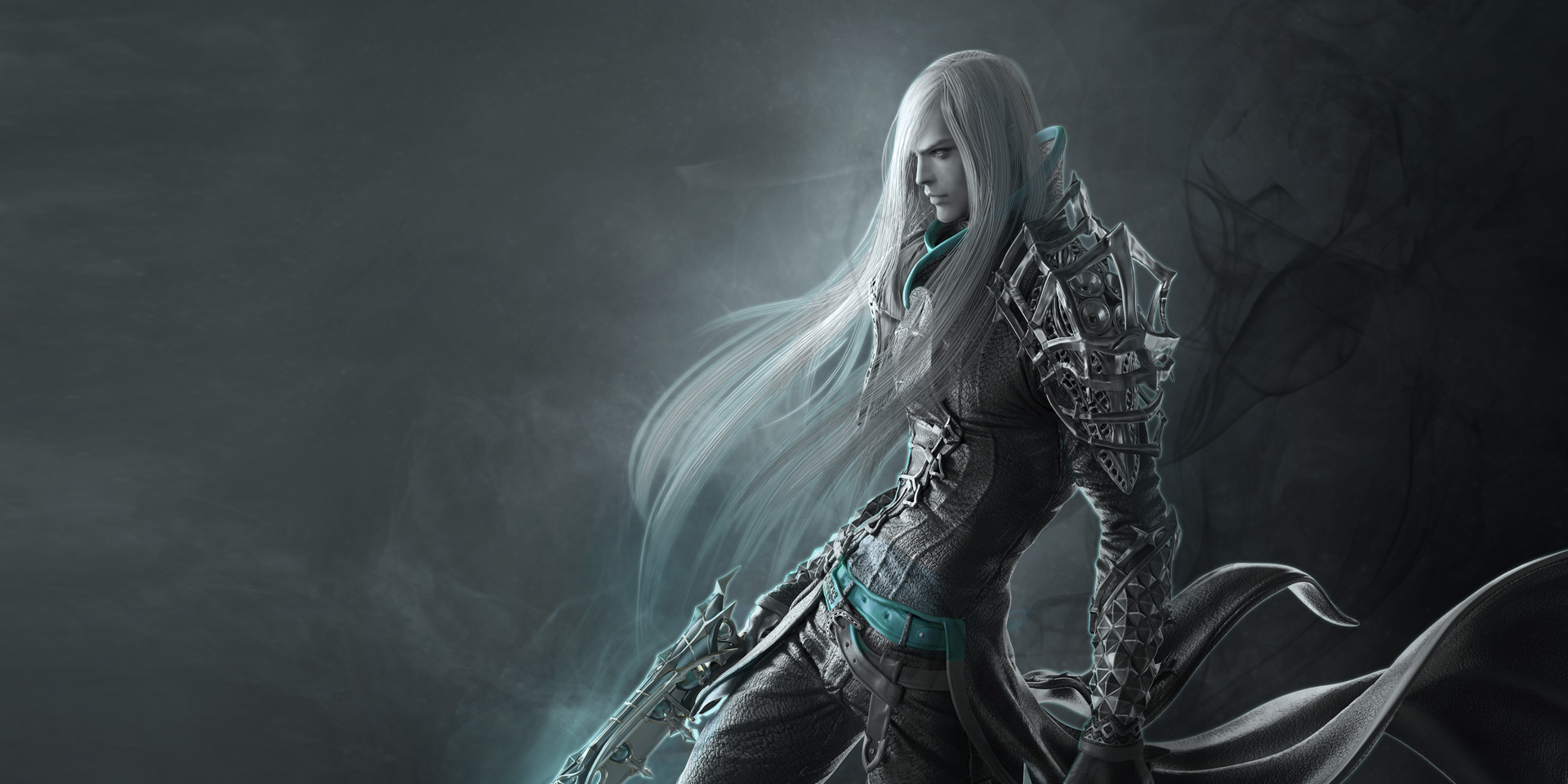 One of the many new and interesting races Lost Ark brings to the MMORPG table.
Enter Smilegate's world whose overarching plot smacks of old timey questing—a lost artifact called the Ark must be recovered in order to put a stop to a demon army that wants to, you guessed it, destroy the world. Play as a human knight, a fae, an engineer, or something else. Blaze new trails by enlisting ice breakers, but if you ride the waves, beware! Ghost ships might chase you.
The game also features demon portals opening at random to let in monsters that you and other players can team up to defeat. The vastness of the world combined with the flexibility of the leveling system ought to keep players coming back for more.
5. Black Desert Online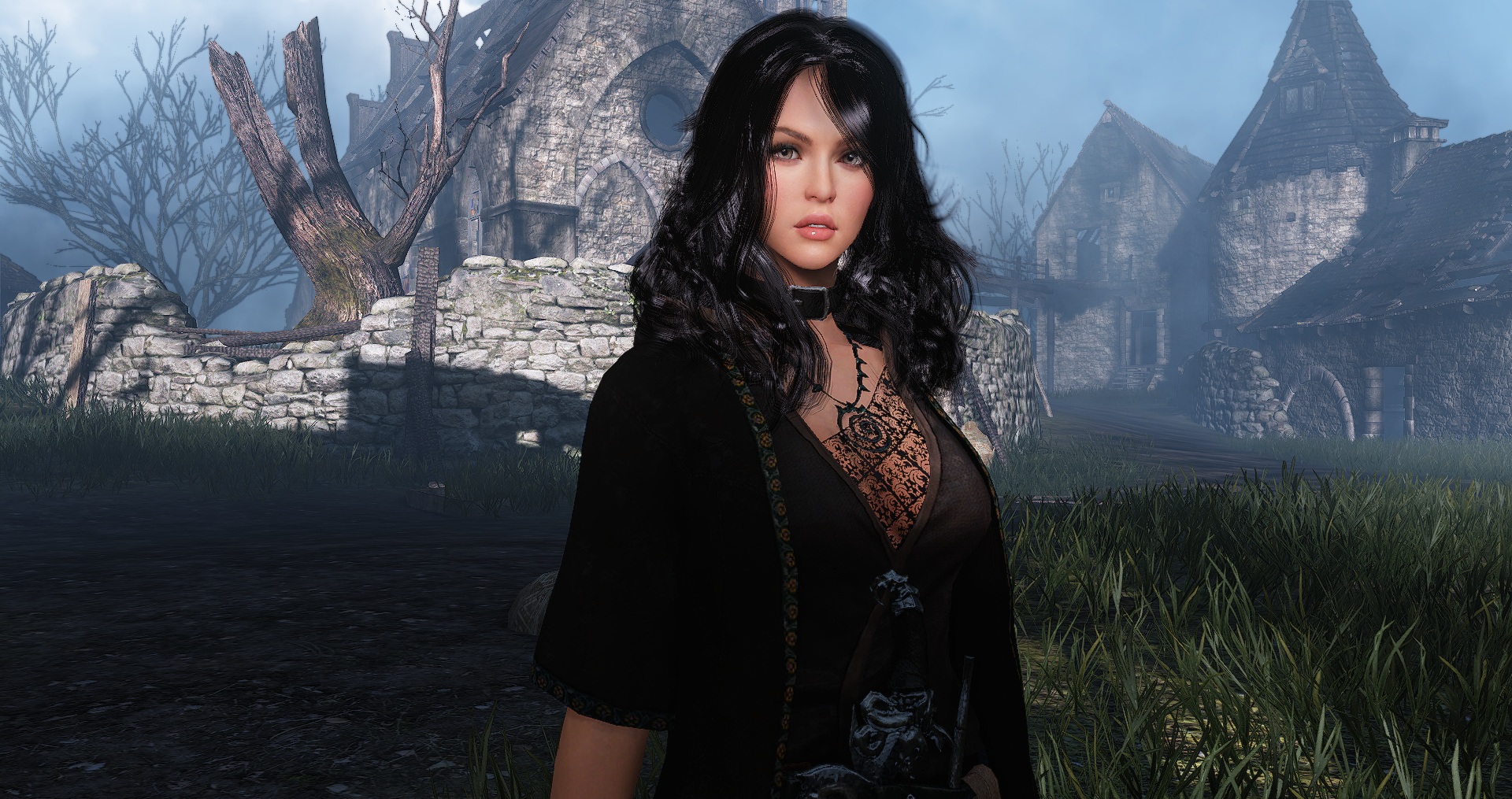 Featuring a stunning character creator.
The Republic of Calpheon and the Kingdom of Valencia are at war. Which side will you fight for?
As you explore the sweeping, astonishing countryside of Black Desert Online, you can go on quests to uncover the deep lore of this visually impressive game. The day and night cycle and the nuanced weather patterns, along with one of the most detailed character creation interfaces to hit the market, should excite both newbies to MMOs and people who are veterans of the genre.
Plus, you can do parkour.
6. Lineage Eternal
Maybe you liked World of Warcraft but found yourself sometimes thinking, "This game could really use more warring between countries with me leading the charge." If so, consider boarding the hype train for the future release of Lineage Eternal.
There's a lot we still don't know about what Lineage Eternal features, but people who played and liked the first game are certainly waiting with mounting anticipation for this latest installment in the series.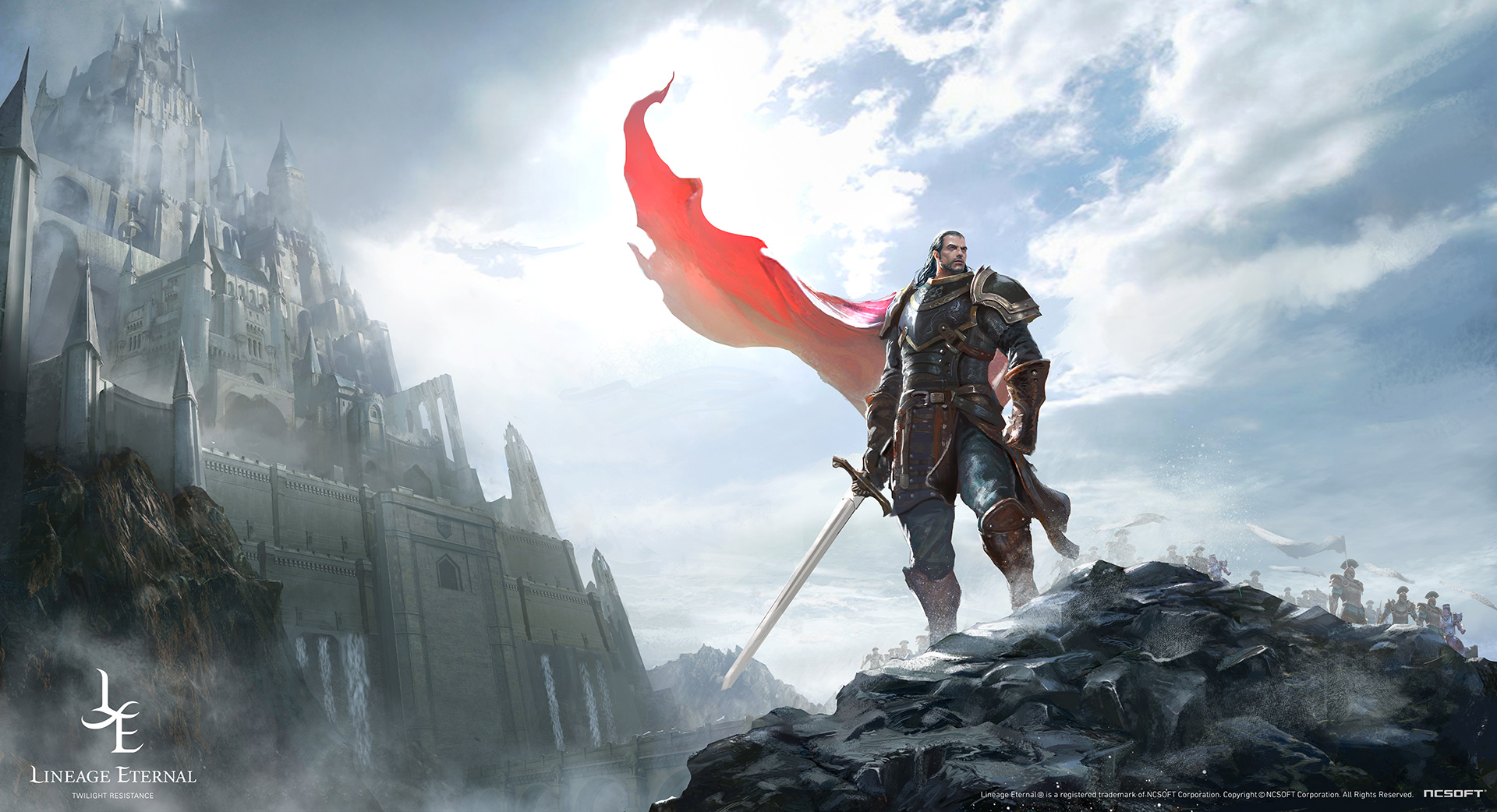 Lineage Eternal is the third installment in the Lineage series.
Closed beta testing has opened up for Korea, so get ready for the info boat to pull into port. So far, we know developers NCSoft have focused on a combat system like never before, which should allow players to lead large numbers of troops into battle.  The game will have massive war scenarios further enhanced by an intelligent system that has yet to be seen in the gaming market.
After multiple delays in development, fans of the series eagerly anticipate getting their hands on this massive war simulation machine.
7. Bless Online
There has been confirmation of ability to fly first-person on dragons in Bless Online.
In progress under Korean developer Neowiz Games, Bless Online will tickle the fancy of medieval fantasy fans while injecting some fresh new world building into the genre. It's a dense political game with different classes and races that shape the gameplay.
If strumming a lute and writing poetry's your thing, you can be one of the Amistad in the Southern Region; or maybe you'd like to be an interloper from another dimension, like the Iblis. But hey, don't limit yourself—there's also the Northern continent where you can basically be a werewolf or a siren or an "aqua" elf (yes). 
8. Final Fantasy XIV
Final Fantasy XIV has been with us for a while, but in different forms.
Are you bored with your potions and dusty old spellbooks? Find yourself yearning for the up-close-and-personal side of the battlefield? In Final Fantasy VIV, you can switch between classes much more easily than other games, and that's one strong reason XIV can give WoW a run for its money.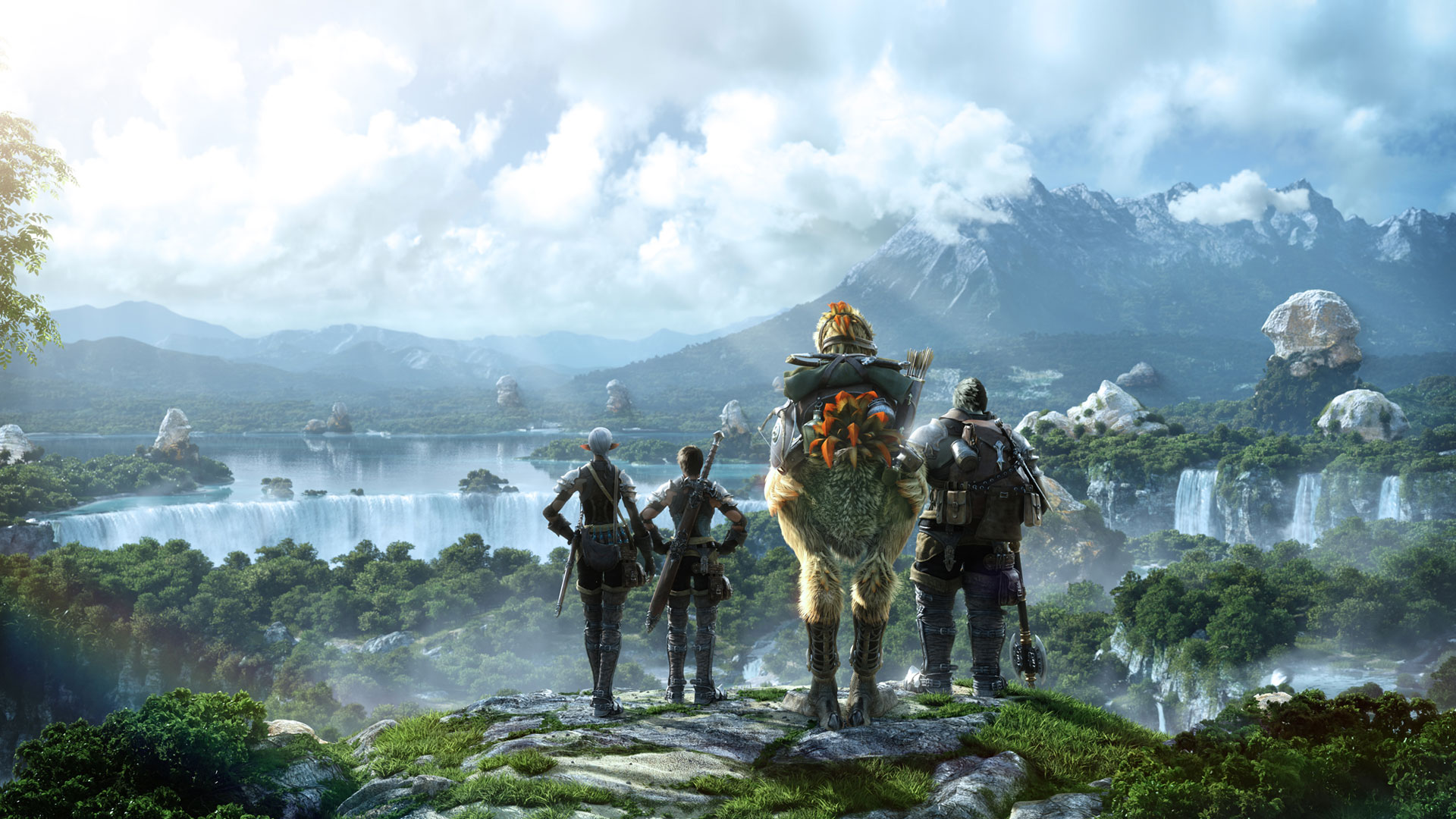 The game should appeal to fans and newbies alike, with a range of fresh plot, characters, and races but some of the old hallmarks of a Final Fantasy game: flying alongside Cid, for instance.
Now with XIV, you can have the satisfying experience of a party fighting monsters in a Square Enix designed RPG combat system—but instead of playing alongside computers, real people man the black mages and thieves.
9. Sea of Thieves
Very little official information has been released about Sea of Thieves, but the information that does exist looks exciting. Unlike many of the other choices on the list, Sea of Thieves is not going to be procedurally generated, featuring instead crafted locations for the player to enjoy.
Get the true seafaring experience. In reality, a large ship can't be sailed by one person alone, so work together with your fellow sailors to guide a ship into the ocean.
If you manage to get out of port without sinking the expedition, nip downstairs for a victory brew with your crew! Leave someone to steer the ship, though. There are still rocks to be avoided in these waves. And let's not forget about enemy ships, who have cannons and are ready to fire just like you are.
Best of all, it's developed by our good buddies at Rare, so we can have high hopes about the game's fun factor.
10.   Skyforge
Skyforge is still out for beta testing, but from introductory trailers, the world seems proof of the expansive capabilities modern MMORPGs are starting to display.
Supposedly, the idea behind Skyforge is to "up the ante" on the typical narrative of the hero who saves the world: in this game, you as a hero actively attempt to achieve legendary status, gain the loyalty of your followers, ascend, and become a true God.
Another interesting part of Skyforge is the cap placed on progress in order to prevent players from moving too quickly through the leveling system.
From the divine observatory, travel into other areas to protect your world from the wrath of other gods who've gone off-the-rails, anomalies (creatures spawning in the more out-of-the-way zones), and raids organized by other players.
Skyforge is another MMORPG that could dethrone WoW due to the ability to switch classes at a click. Add on to the variability in game length—choose quests that will take a few minutes or a longer session—and you have a real contender for the crown.
You May Also Be Interested In:
Is World of Warcraft Still the King of MMOs?
Lost Ark MMORPG – Release Date, Trailer, Gameplay, and Latest News