[Top 10] Sims 4 Body Mods
Updated: 14 Sep 2020 11:55 pm
One of my Sim's, Taylor, modeling some of the face mods shown in this list.
Human beings all look different from one another, we all have different body hair, body shapes and sizes, hairstyles and color and the list goes on. When it comes to the Vanilla Sims 4 game you can only make your Sim's a certain sort of diverse, and for some people it's hard to make an exact recreation to themselves or what their imagination wants their Sims to look like. Luckily, The Sims 4 mod and CC community are top tier and truly dish out amazing looking creations that help set your Sims apart from one another. In this list, we will be focusing on certain body mods that I think help make for more realism in the game. 
10) Knight Skin by Madmono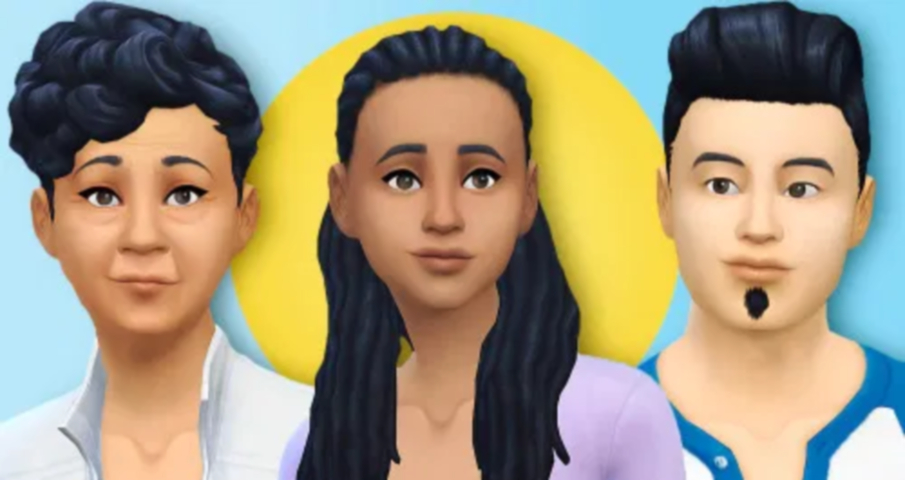 The Sims 4 default skin is...not my favorite and not a lot of peoples favorites actually.The lighting effects and the way it looks is just off. Personally I use the Knight skinblend overlay that replaces the original default skin with something a lot smoother and a lot more attractive with the games aesthetic.
Best features of this mod:
Gives a very nice collar bone outline which helps make your Sims look more realistic.
This Skinblend is smoother and a very basic alternative to the flashy alpha cc one's if you are a more Maxis match cc fan.
Works for all ages.
Get the mod here
https://mysimsccblog.wordpress.com/2016/10/06/madmono-knight-skinblend-d...
9) Someday Skin and Folie a dux skins by Inspired moodlet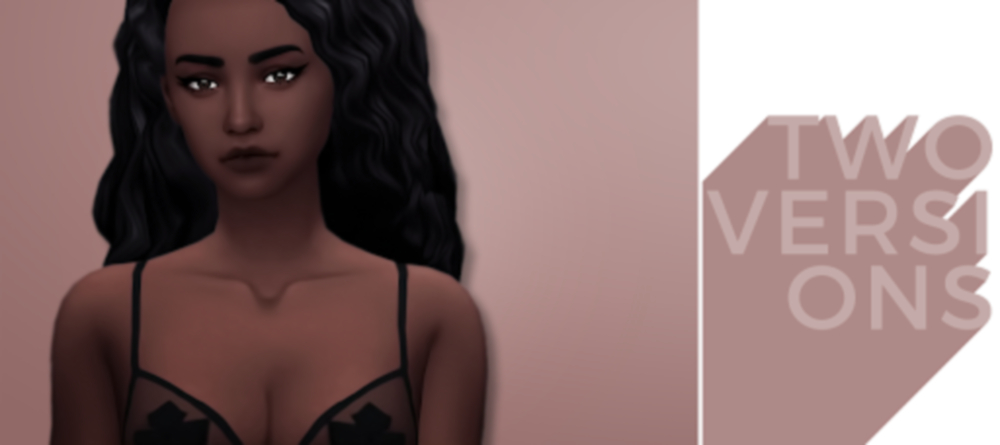 For a little something to add over a skin overlay or if you don't want a permanent overlay in your game the perfect option in my long mods folder are these 2 skins by Inspired Moodlet. I added both because they are very similar and Someday Skin doesn't come for masculine sims, only feminine sims. Folie a dux however, comes in both.
Best features of this mod:
I personally like having a couple skin options so all my Sims don't look the same, and this one lays over the Knight Skinblend (See entry number 10) perfectly. 
Both skins have very cute little dimples that come with the lips! 
Skins also give your sims visible cleavage which I think looks a lot more realistic for bustier Sims, than the deafult.
Get both mods here!
https://inspiredmoodlet.tumblr.com/tagged/s4cc
8) Body Hair v5 by Luumia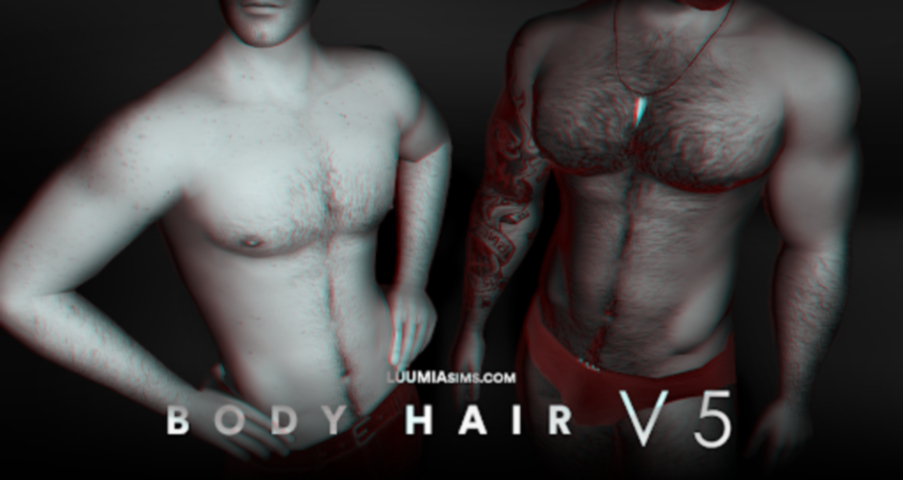 The fact that body hair wasn't included with The Sims 4 was a shock. Body hair is a completely normal thing that, for the most part, we all have and especially for masculine Sims. Well thankfully now you can make one big ole sasquatch of a man with this excellent mod!
Best features of this mod:
There are SO MANY options for how you can have the hair look, from hair texture to color to density. 
Inclusion is extremely important in a game like The Sims where everyone should be able to create themselves, It's mods like these that are more helpful in helping people create the truest form of themselves in game.
It helps make your sims a little easier on the eyes, if you catch my drift.
Get the mod here!
https://luumiasims.com/post/160374208324/body-hair-v5-body-hair-is-back-...
7) Cas height slider for toddlers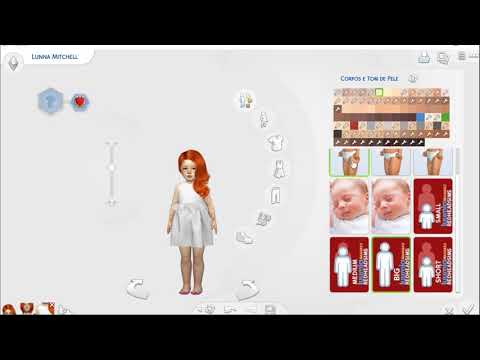 Until The Sims team gives us babies that aren't just objects that lay in a bassinet, we have this handy mod which makes your toddler look a little more baby-like! The height slider makes a toddler sim baby sized so you have the illusion of having a baby that can crawl, and eat and do things that aren't just stay in the bassinet.
Best features of this mod:
Although they are toddlers and not babies, it gives the illusion that babies are more alive with this mod.
There are so many cc poses that also help this and make this illusion more alive
Also helps give the illusion of your toddler physically growing up, and not just entering a new life stage.
Get the mod below!
https://www.redheadsims-cc.com/2018/08/toddler-sliders-presets-height.html
6) Hair by aharris00britney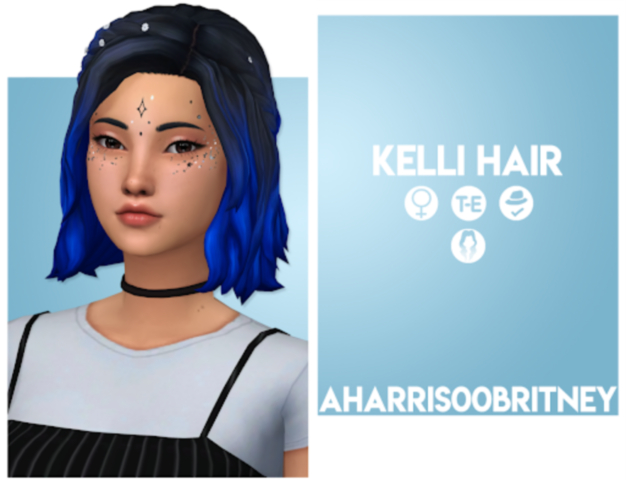 Now to be fair, I love custom content hair. Most of my CC is just hair (I've been a cosmetologist for 4 years so it makes sense.) I'm also very very picky about my CC hair because there's not a lot of it that looks good in my brutal opinion. Aharris00britney makes the most stunning maxismatch hair styles and theirs is my favorite out of any CC creators. It looks very close to the hairs already in the game and the styles are so diverse and realistic. 
Best features of this mod:
Many hair options to choose from and the diversity within these styles is so nice. And so many Beautiful POC hair options.
They truly look so close to the hairs in the actual game, which is refreshing because even some maxis match CC hair, doesn't look like the games.
All hairstyles look realistic. They all look like very popular and cute modern hairstyles.
Download the hair here! 
https://aharris00britney.tumblr.com/Downloads
5)  Plumbhead's Sweet Heart Eyes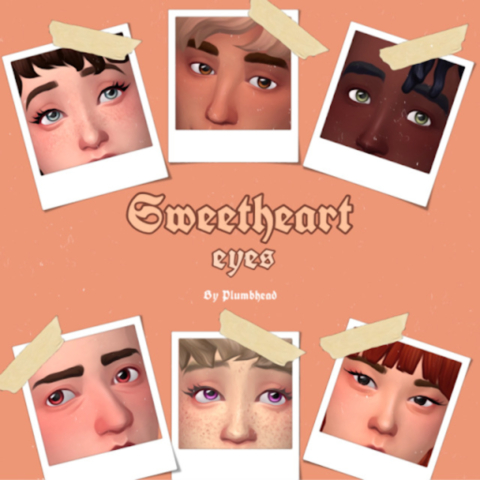 For as far as beautiful eye overlays go, I'm again very picky. Some eyes look too realistic, whereas I like the more cartoon aesthetic of the Sims 4. The Sweetheart eyes are just stunning and make a good replacement for the original eyes in game.
Best features of this mod:
More colorful than EA's original eyes.
Very dreamy and wholesome looking.
Not too hyper realistic looking.
Download the eyes here:
https://plumbheadsims.tumblr.com/post/190293458047/sweethearteyes
4) Shinasim's Oh So Sweet Dimples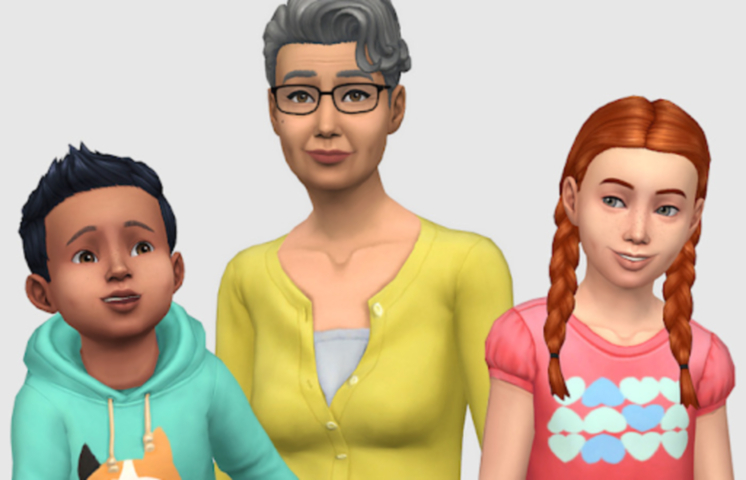 Much like the body hair, it's nice to add little things to the game that help bring real people to life. Enter in the Oh So Sweet Dimples! Super adorable dimples that add more distinguishing features to the Sims.
Best features of this mod:
Has different opacity options so Sims of all colors can have dimples that look perfect for their skin.
All ages can have dimples! So cute.
Dimples are just so adorable and it's perfect for making cute Sims
Download the mod here:
https://shinasims.tumblr.com/post/159149435900/5-swatches-opacity-option...
3) Ellesmea's Face and full body moles

Skin details are a thing that The Sims is sort of lacking in. Having a bunch of options for different freckles, moles and other details for the game really help to make Sims stand apart from one another and make them more unique. 
Best features this mod offers:
Moles come in different color options, helping to make them noticeable on darker skin tones.
There's different placement options for a lot of them.
I feel as if I've repeated myself a lot when I say this, but I can't stress enough how important details like this make it easier for people to make themselves in the game.
Download them here:
https://ellesmea.tumblr.com/post/139314434897/face-and-full-body-moles-l...
2) Savagesimbaby's Tattoos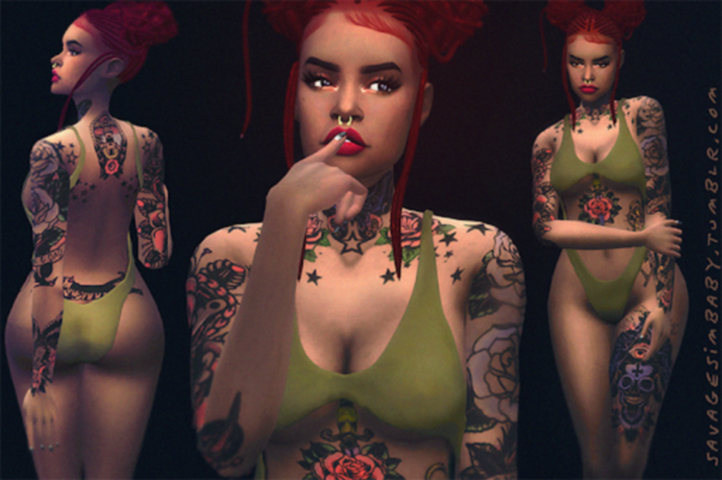 Now, as a heavily tattooed person myself I find it rather aggravating that it's nearly impossible to cover your Sims in tattoos with the vanilla game. I mean, you can to an extent but it's always the same placement and such little tattoo options. Savagesimbaby makes beautiful, edgy tattoos to load your Sims up with!
Best features of this mod:
So many tattoo options: from simple little ones to whole body tattoos.
Beautifully done and realistic looking tattoos, most that I would get in real life
Many opacity options for all Sim's skintones
Get some ink here:
https://savagesimbaby.tumblr.com/tagged/SSBsavagesimbabytattoos
1) Kijko's eyelashes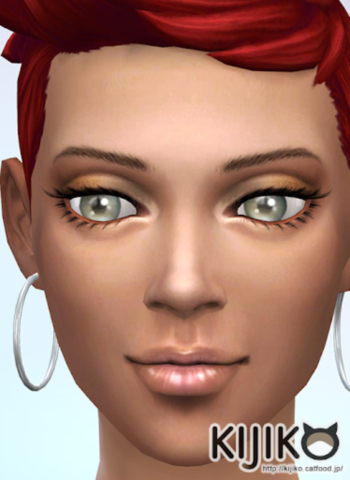 One thing I miss most from The Sims 3, Is the eyelashes! The eyelashes looked real and you even had a slider to choose the length. I really hate the weird eyelashes they tack onto some of the Sims 4 eye options, they don't look real and they look like weird, poorly done eyeliner. I know I said I like the game more cartoony but the eyelashes are just bad. Kijko saved my life with their CC eyelashes, and I truly CANNOT play the game without them. 
Best features of this mod:
Options: The eyelash options are crazy, from simple dainty ones to big bold ones you will find eyelashes that fit every Sim.
Available for all ages: toddler through elder.
They make Sims look so much prettier.
Download the mod here: