Top 10 GTA Online Best Apartments To Own
Updated: 26 Mar 2020 4:30 pm
From our first 2 car garage in Vespucci, to the cozy, well-earned crib nestled in the Hills, we all have a bit of house hunting under our belts in GTA Online.
But let's take a second to focus on the amazing locations and different player environments when searching for the perfect place to call home.
You may find that the "best" of properties are not always the most flashy. Here is a fresh list of the Top 10 Best Apartments in GTA Online Today.
10. 4401 Procopio Drive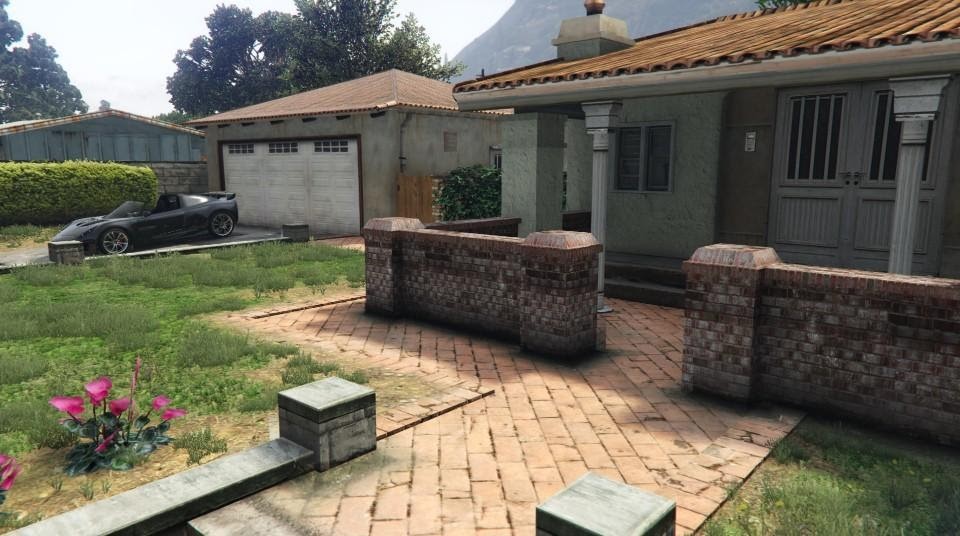 Claiming an unexpected spot at #10, this humble abode is here with good intentions.
What Makes 4401 Procopio Drive Amazing?
* Paleto Bay is perfect for those who're wanting to get away from the hustle, bustle and harassment of the city.
* Your safe place is a short drive away from beautiful mountain trails, perfect for off-roading; no really, it's often overlooked in the busy online world.
* Costing just $165,000, including a 6 car garage that offers plenty of room for a variety of fun and fast cars, this place is well worth it.
* You would be walking distance away from amenities, so go ahead and stock up on ammo and snacks before beefing it out in the city.
9. 2113 Mad Wayne Thunder Drive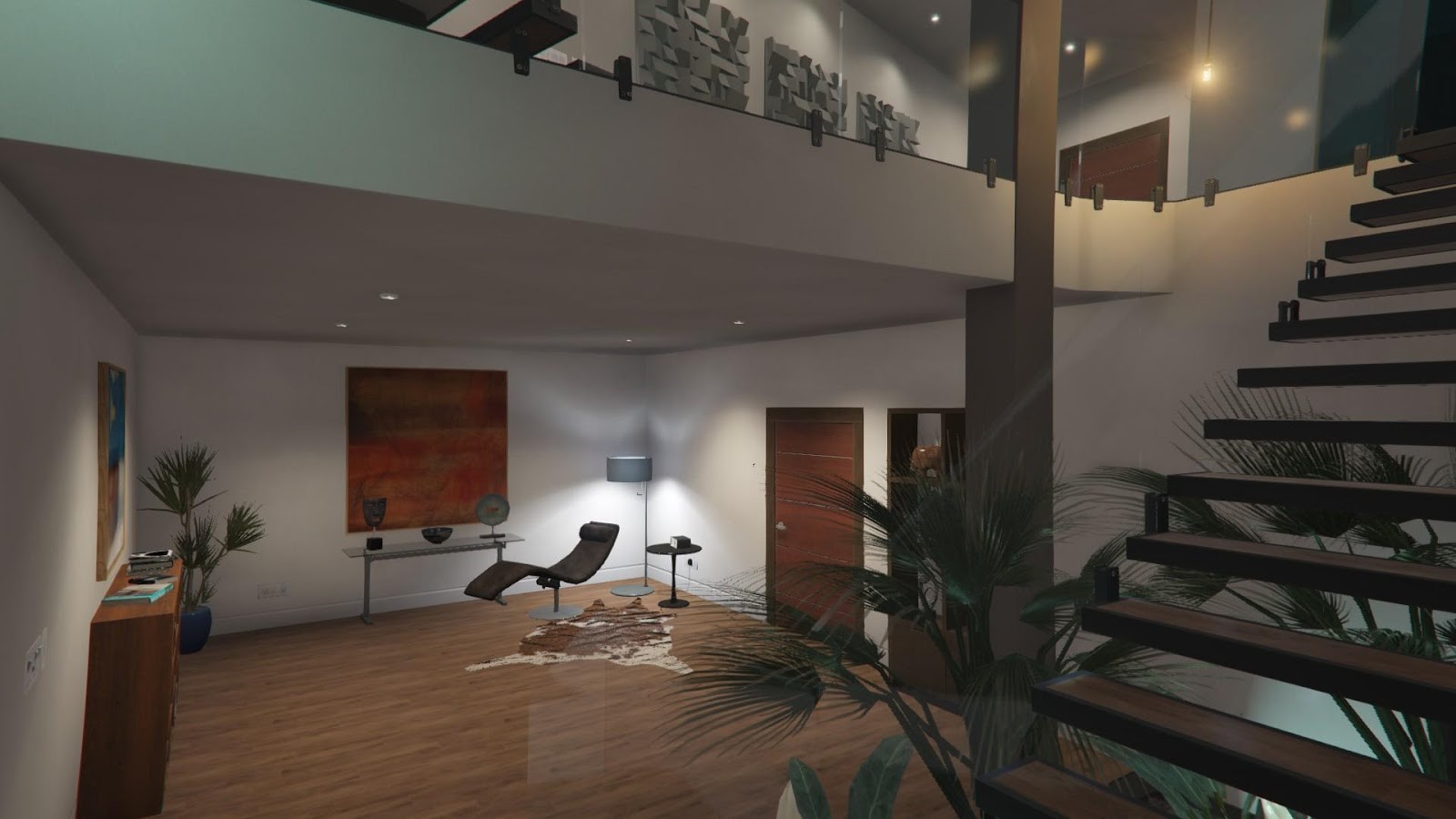 This costly stilt apartment earned its #9 position simply because who wouldn't wanna pay half a million dollars to say they live on Mad Wayne Thunder Drive?!? Wicked!
What Makes 2113 Mad Wayne Thunder Drive Amazing?
* The name is a real seller, but the Vinewood Hills setting may make the $449,000 price point more worth it.
* Built in the 60s, but you don't have to live retro! This elegant, open design was made with modern living in mind.
* If you live on "Thunder Drive", there's no way you're not going to have at least 1 truck, right? This property comes equipped with a 10 car garage to store all the cars you're gonna use to cruise around the Hills.
8. 4 Integrity Way, Apartment 35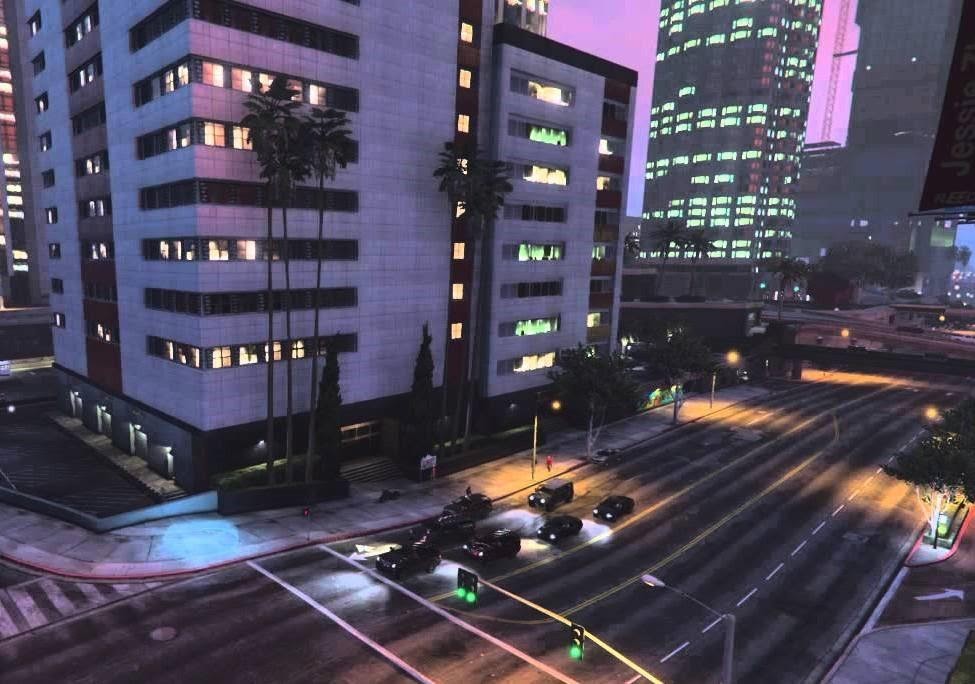 Unlike our peaceful hideaway in the #10 rank, Integrity Way, also known as the Tinkle Building, provides the same concept of comfort and retreat, just in the middle of downtown.
What Makes 4 Integrity Way, Apartment 35 Amazing?
* The property earns its place at #8 because of what you get for the price point: amazing views that trump the ones the downstairs neighbors have.
* Imagine it: with all of your other needs nearby, and a view of the Vinewood sign in the distance, the price of $247,000 will leave you with plenty of extra cash to fill up your 10 car garage, AND take those cars to that LSC that is so close by!
* Perfect location for the busiest of players with fast access to Del Perro freeway.
7. Tinsel Towers, Apartment 42
The Tinsel Towers are divided against itself with their rankings, earning back-to-back spots at number 7 and 6. Apartment 42 was given its place thanks to the price; a hefty $492,000.
What Makes Tinsel Towers, Apartment 42 Amazing?
* New and improved, apartment 42 took its rank beneath apartment 29 because of its price, but it earned a spot on this list due to the lovely, updated interior.
* Stunning views of Mazebank Tower are sure to amaze guests.
* Located right on Boulevard Del Perro, you are provided with a 10 car garage that will keep only the hottest cars you want to be seen in.
6. Tinsel Towers, Apartment 29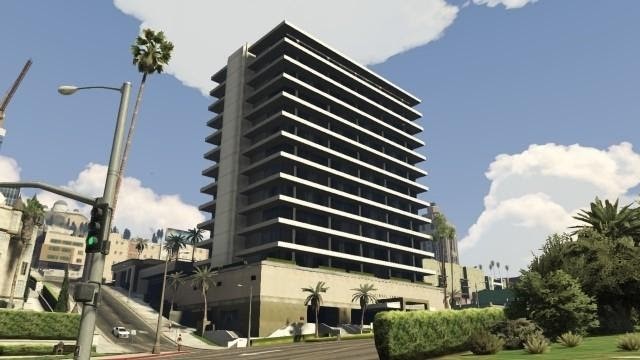 Winning our number 6 rank, Tinsel Towers apartment 29 is half the cost of its updated neighbors.
What Makes Tinsel Towers, Apartment 29 Amazing?
* Along with everything you need to perform a little r and r, this beautiful apartment also comes with a 10 car garage, so be sure to use your extra cash to fill it up with your favorite rides.
* Direct, amazing views of the Richard's Majestic Backlot are almost more impressive than the view of Mazebank Tower in apartment 42.
* This apartment is well worth the price point at just $286,000, with its location, views, and amenities nearby, the place basically pays for itself!
5. 3 Alta St Tower, Apartment 57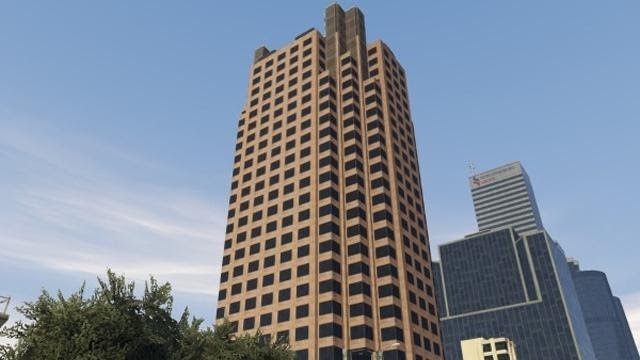 This popular complex is located at Pillbox Hill- the epicenter of Los Santos's finest business and shopping districts. "No poor people in sight!" I hear.
What Makes 3 Alta St Tower, Apartment 57 Amazing?
* Apartment 57 earned its place thanks to the cost of just $223,000, an unreal price for its prime location.
* Alta St Tower is popular and yet has its secrets. Did you know that the 10 car garage that comes with this place is actually built with a ramp, making it possible to dip out of the police line of sight? Amazing, right? If you love to mess with the police, this apartment is for YOU!!!
4. Eclipse Towers, Apartment 3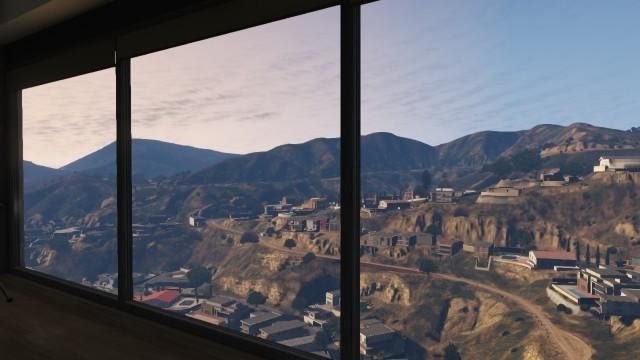 Eclipse Towers is lucky it even made this list; remember when we mentioned player environments? Eclipse Towers is infamous for the amount of commotion that goes down right outside, making it hell for any player who spawns there. (No,I don't hold a grudge.)
What Makes Eclipse Towers, Apartment 3 Amazing?
* As much chaos that happens at this location, and coming in at #4, costing a grand $500,000, Eclipse Towers Apartment 3 earned its place mainly thanks to its magnificent views of Vinewood Hills.
* Frankly, the lower cost compared to some of its upstairs neighbors, along with that 10 car garage and stunning views, made it to where Apartment 3 won its place. If you want a well sought-after location, known to belong to the big-league players, this apartment may be the most worthy of your money.
3. Del Perro Heights, Apartment 4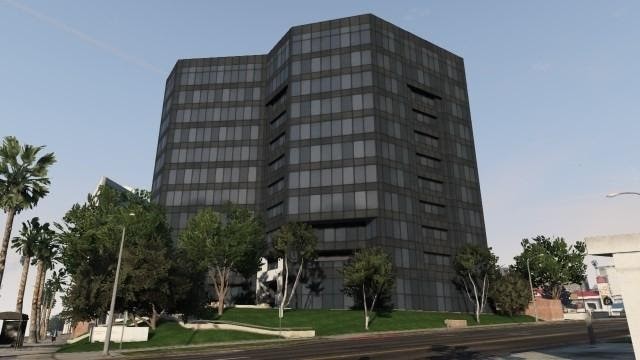 I don't know about you, but Del Perro Heights is my personal favorite, and it HAD to have its place amongst the top 3, for good reason, of course!
What Makes Del Perro Heights, Apartment 4 Amazing?
* Apartment 4 is blessed with more of a view of the beach compared to Apartment 20.
* Again, back to the player environment, though you do have offices next door, this area is generally calm, except for the occasional P-996 Lazer you might see out the window.
* Del Perro Heights is a prime location- walking distance and less than half a mile to Del Perro Pier
* Drive straight out of your garage across the street to stock up on ammo before heading downtown.
* This crib is one of the best deals out there, costing $468,000, it is well worth the money for the view, location, interior and garage space.
2. Weazel Plaza, Apartment 70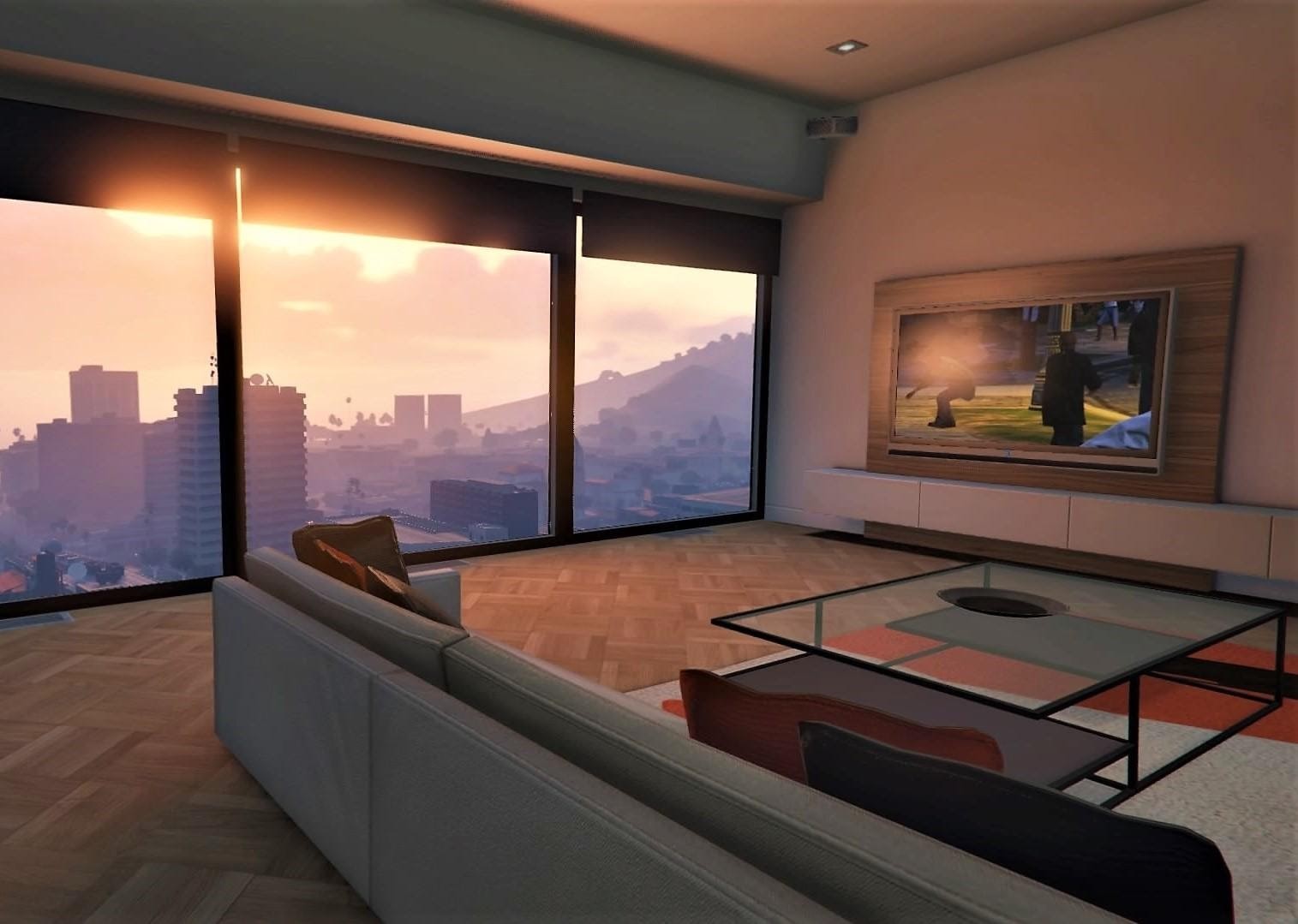 It was an intense choice to make when it came to choosing the top 2; Weazel Plaza Apartment 70 is actually known to have better views than it's upstairs competitor, Apartment 101.
What Makes Weazel Plaza, Apartment 70 Amazing?
* This affordable apartment pays for itself when it comes to the preferred views of the Del Perro Pier Ferris Wheel, along with an open skyline view of the Pacific Ocean.
* You would reside right on Movie Star Way, directly across from Richard's Majestic film studios. Talk about bragging rights.
* Much worth the price of $319,000, equipping you with a beautiful 10 car garage to really make you feel like you're walking (or cruising) amongst the stars!
1. Richard's Majestic, Apartment 51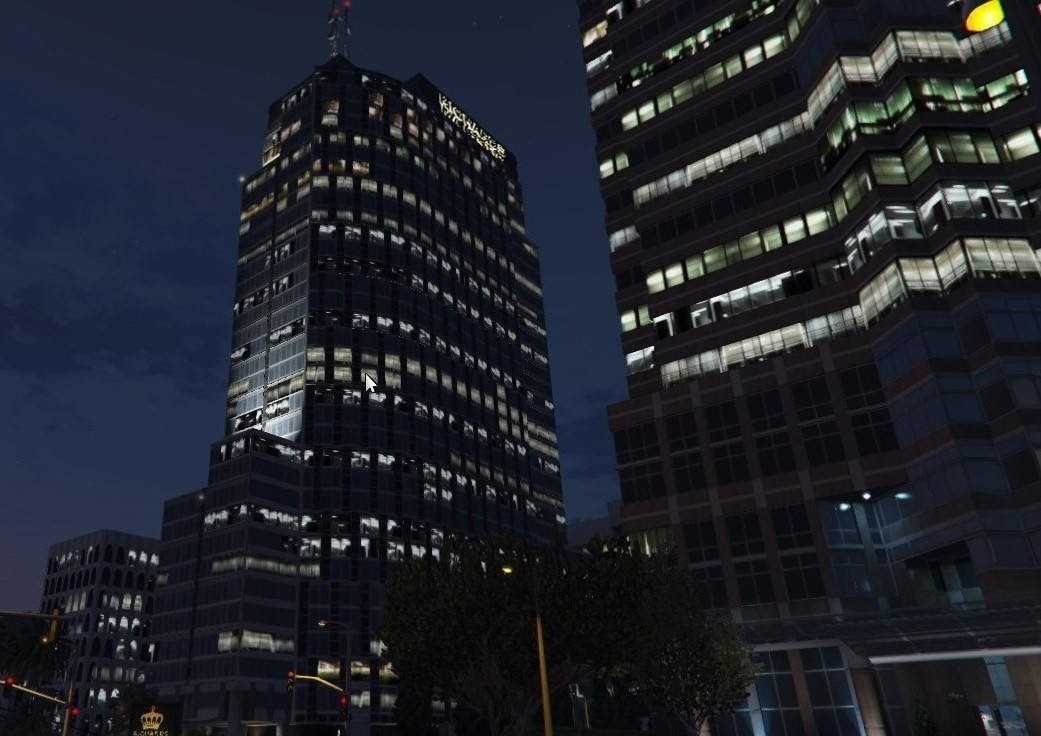 Rightfully claiming its place as #1, this apartment is a popular favorite amongst players.
What Makes Richards Majestic, Apartment 51 Amazing?
* This apartment is ready for you to snuggle up inside to witness the beautiful and direct view of Los Santos Golf Club, prestigious should only have to look prestigious, right?
* Do you remember when I said the best may not always be the most expensive? This list had price and value in mind. Only costing $253,000, this home leaves you with all the cash you need to start a business or take over the world of super cars!
* Located right next to Weazel Plaza, you could potentially own our first place winner, along with our runner up, for about the same cost as our Eclipse Towers apartment.
* This way, you would have twice the amount of garage space, making it to where you could drive out of one garage, and switch a car out in the other! Amazing!
Conclusion
When we look at safe houses in GTA Online, a lot of times we get caught up in wanting to show off the most expensive, customizable, and prestigious places. This list made me take a good look at what properties are ACTUALLY worth the dime, and we have found that one of the most popular and our number 1 winner is actually half the cost of the well-earned #4 ranking, Eclipse Towers. We may want to consider the environments we would like to load in on: do we want 3 different players with Lazers right outside our window when we spawn in? Or do we want a more relaxed environment just a block away from the pier? Whether you're a noob, or have been playing since the game's release, I think we can all relate to one thing: our dirty money in GTA Online is hard earned, and it needs to be spent wisely. So, next time you're looking for your first crib, or 2nd safehouse, consider what means the most to you; you may find that you could get more out of a property than what its price tag suggests it will give you.