25 Best Maid Cosplays We've Ever Seen
Updated: 25 Jul 2017 8:10 pm
Come home to cute and sexy maids with our list of best maid cosplays.
Have you ever dreamed of seeing a beautiful and pretty maid who is ready to clean your house and keep you company? Well, seeing real-life maids is not far away as we have compiled the best and sweetest maid cosplays in the community. Check them out in our list below.
25. Xiao Rou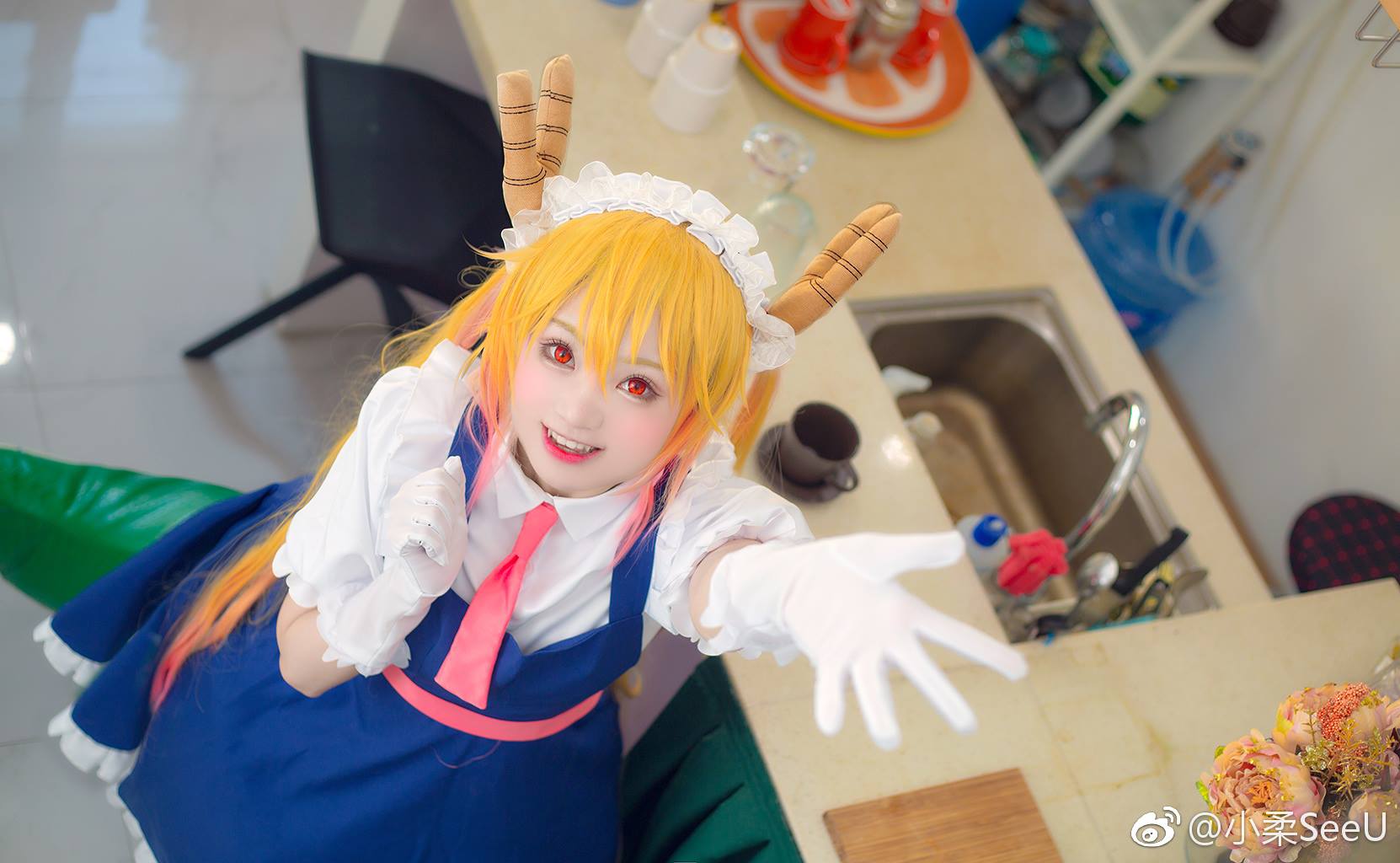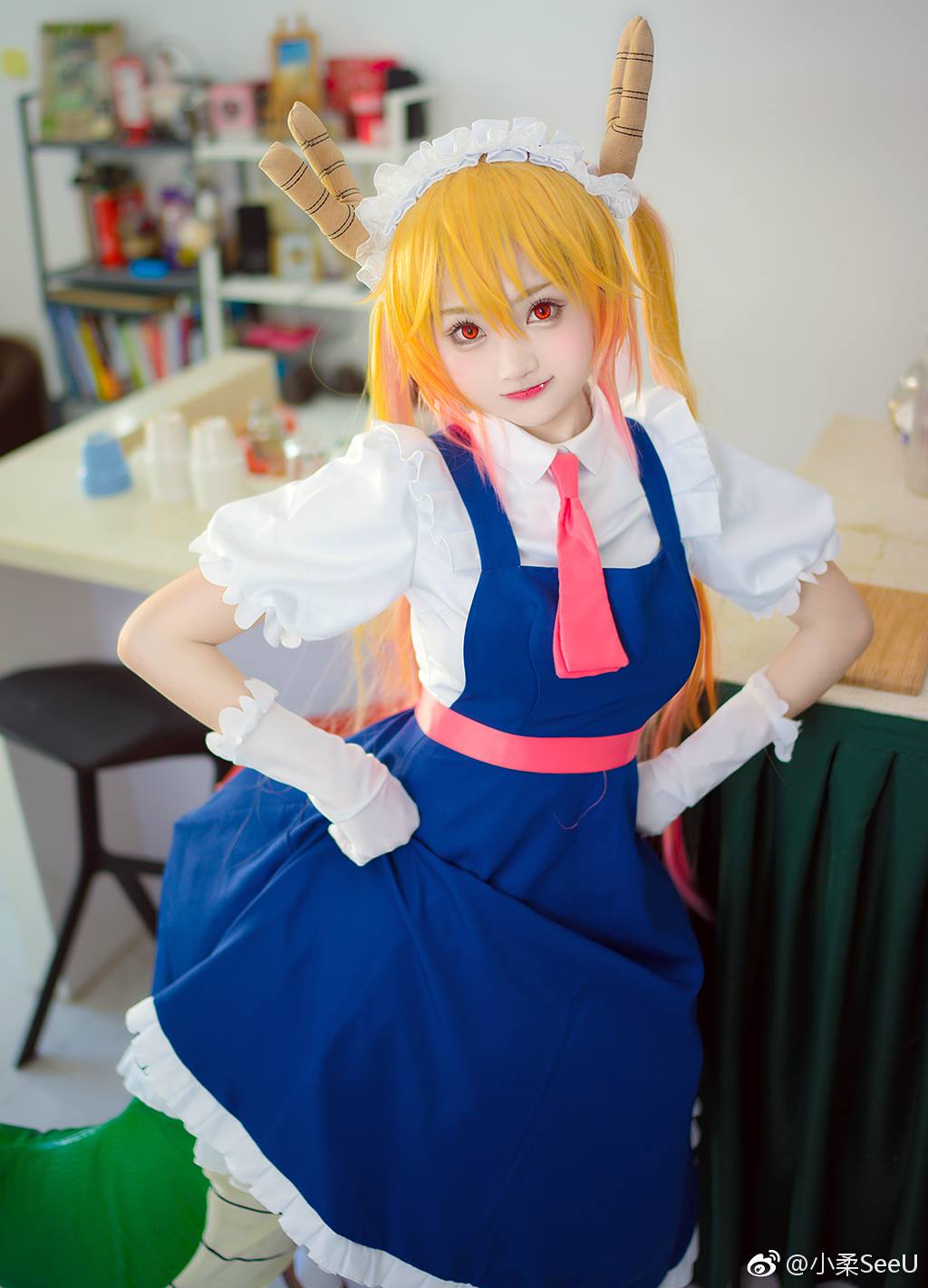 Cosplay by Xiao Rou
What will you do if one day you see a dragon and then it turns into a maid with devilish looks? Well, we'll be scared at first. But if that maid is as beautiful as this cosplayer, then we wouldn't mind her cleaning our home. We love Xiao Rou's version of Tohru because she portrayed the character's devilish charms so well. Xiao Rou is both cute and menacing here and we know it is not easy to do those emotions in one cosplay. 
24. Hajime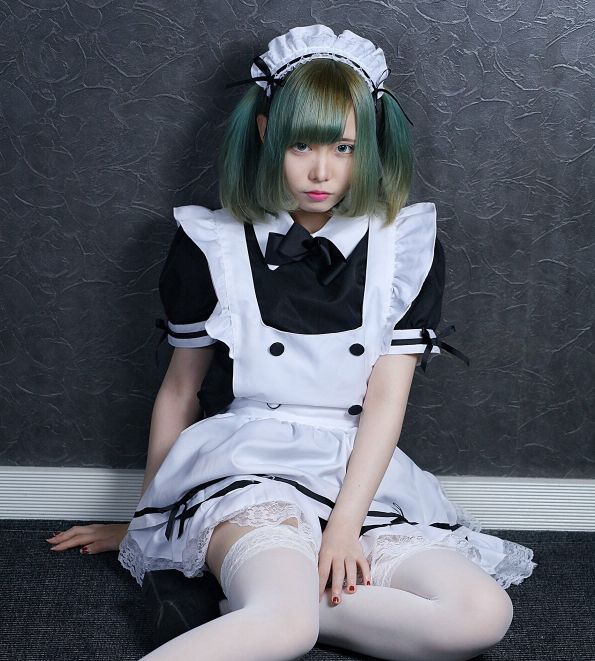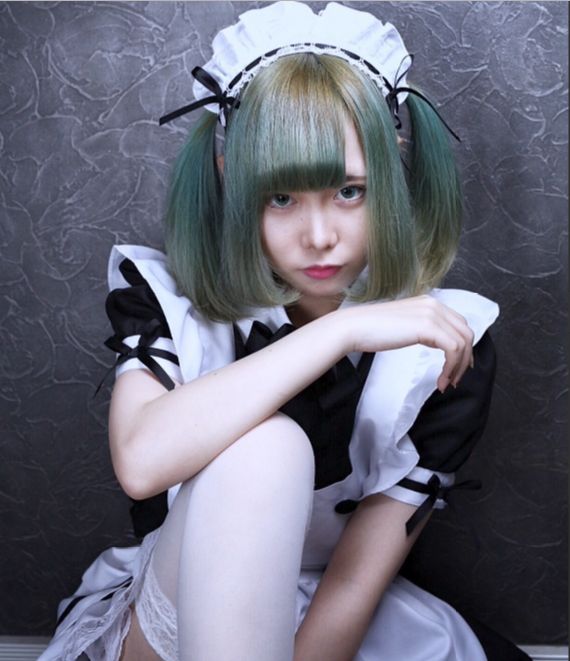 Cosplay by Hajime 
Contrary to what others believe, a maid is not just about cuteness. They can be fierce and this maid cosplay by Hajime is a perfect example. Most of the time, a maid will do everything you tell her, but we don't think we'll do that with her. We think she's like a yandere ready to unleash her bad side if you don't treat her well. But nevertheless, behind that fierce look, we know there's a good side in there. 
23. Bala Elsie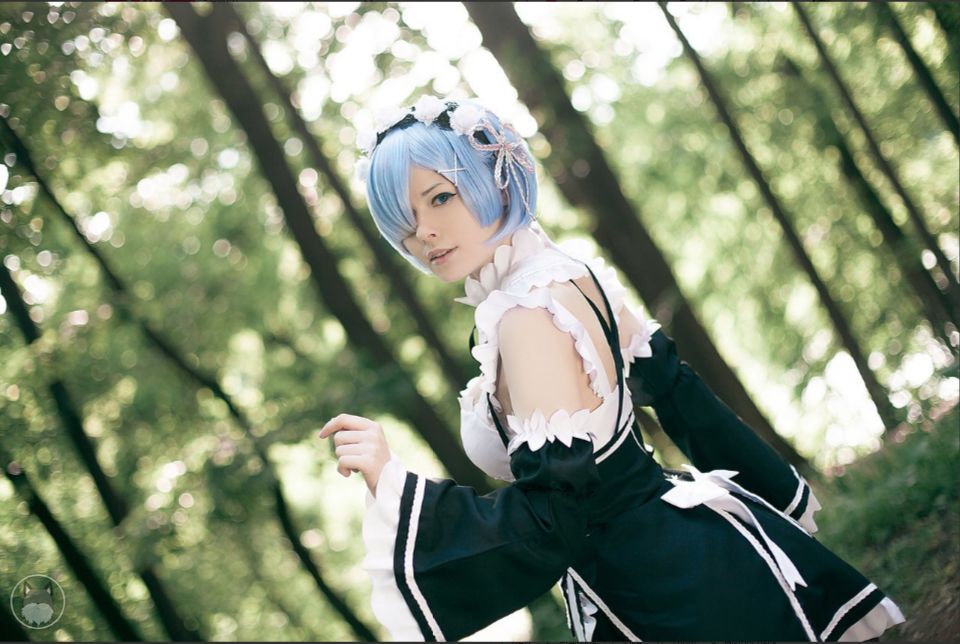 Cosplay by Bala Elsie
If our maid is as cute as this Rem cosplayer, then we look forward to going home from work every day! Bala Elsie already has an adorable face to begin with, so cosplaying Rem looks effortless for her. We also love that everything in the costume is neat. It's like we are seeing a real life Rem here and it's a great sight. 
22. Enya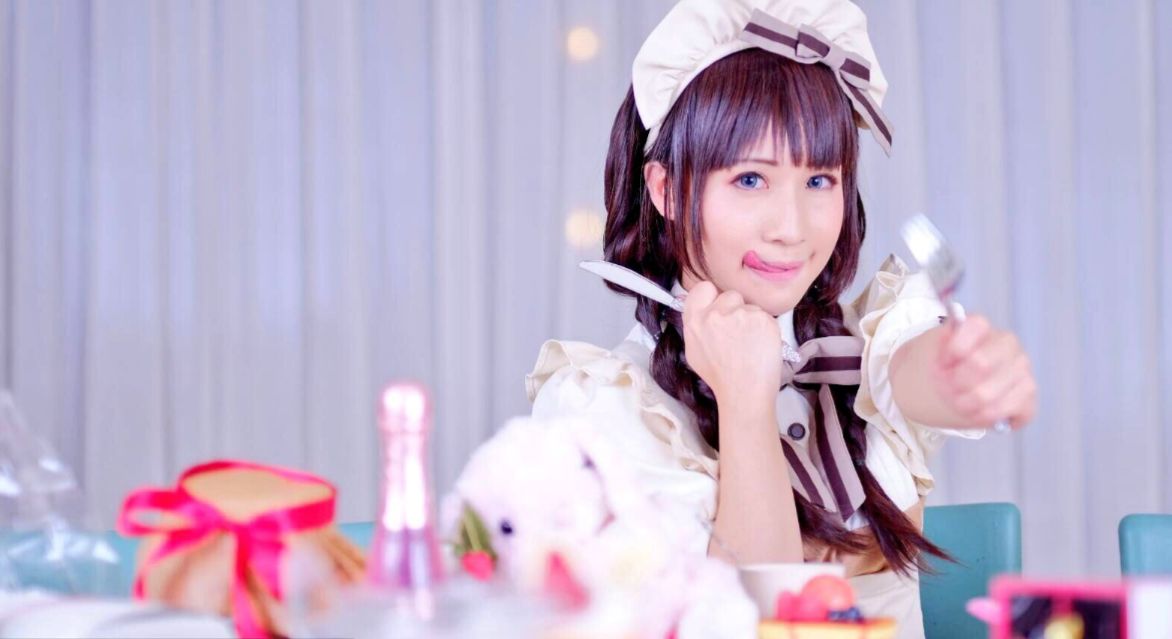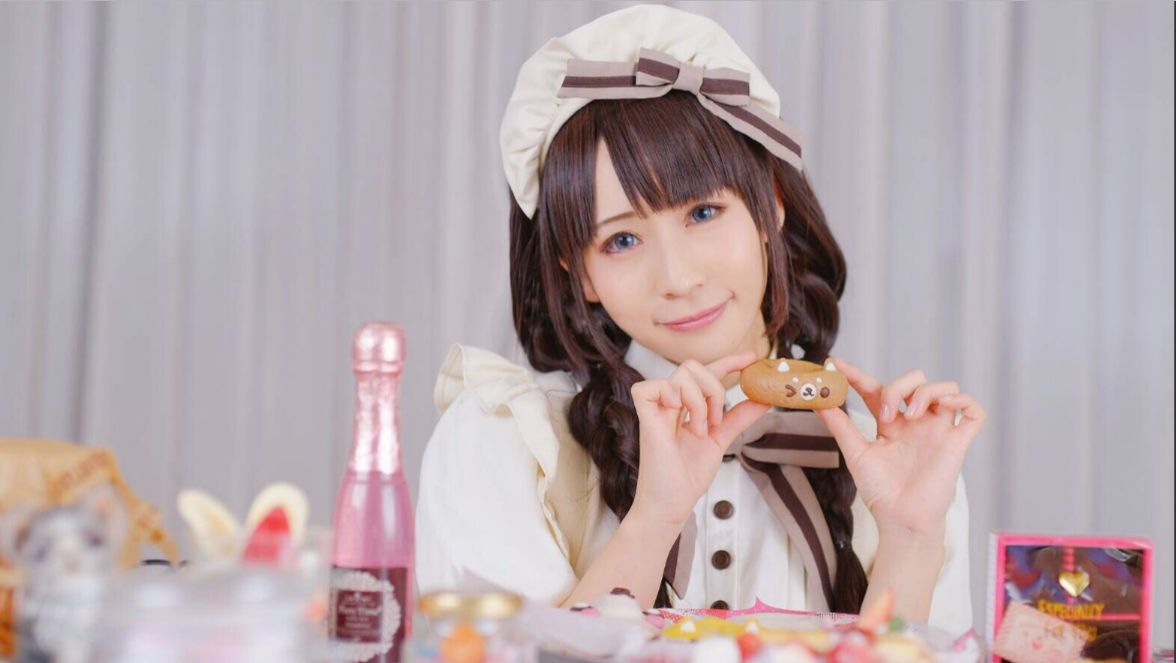 Cosplay by Enya
We're sure you won't stop eating sweets when you find out that this maid will be the one serving them to you. Enyamame's maid cosplay is just so sweet and adorable, we wouldn't think twice of going to the maid café just to see her. The colorful background and items also helps in emphasizing her cuteness. 
21. Buloska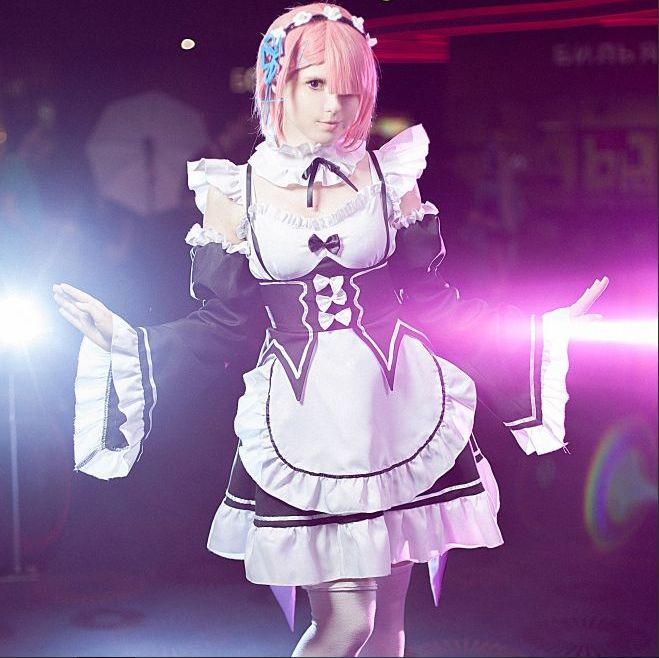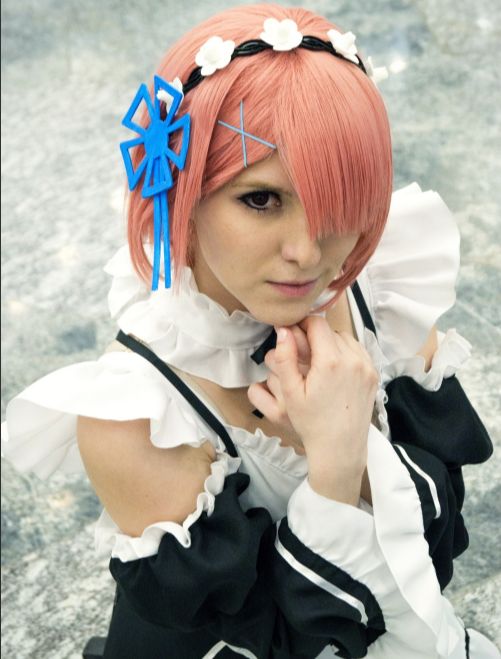 Cosplay by Buloska
This list wouldn't be complete without Rem's quirky twin sister, Ram. We want to have someone like her in our household because she is very outgoing and easy to talk to. When you have quirky, cute, and talkative in one roof, you will never have a dull day. Oh, and Buloska captured Ram very well here.
20. Tatychan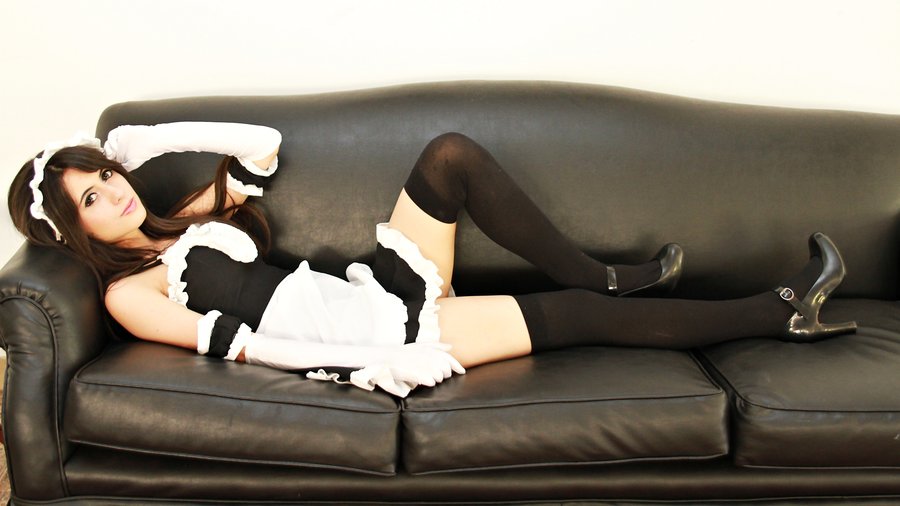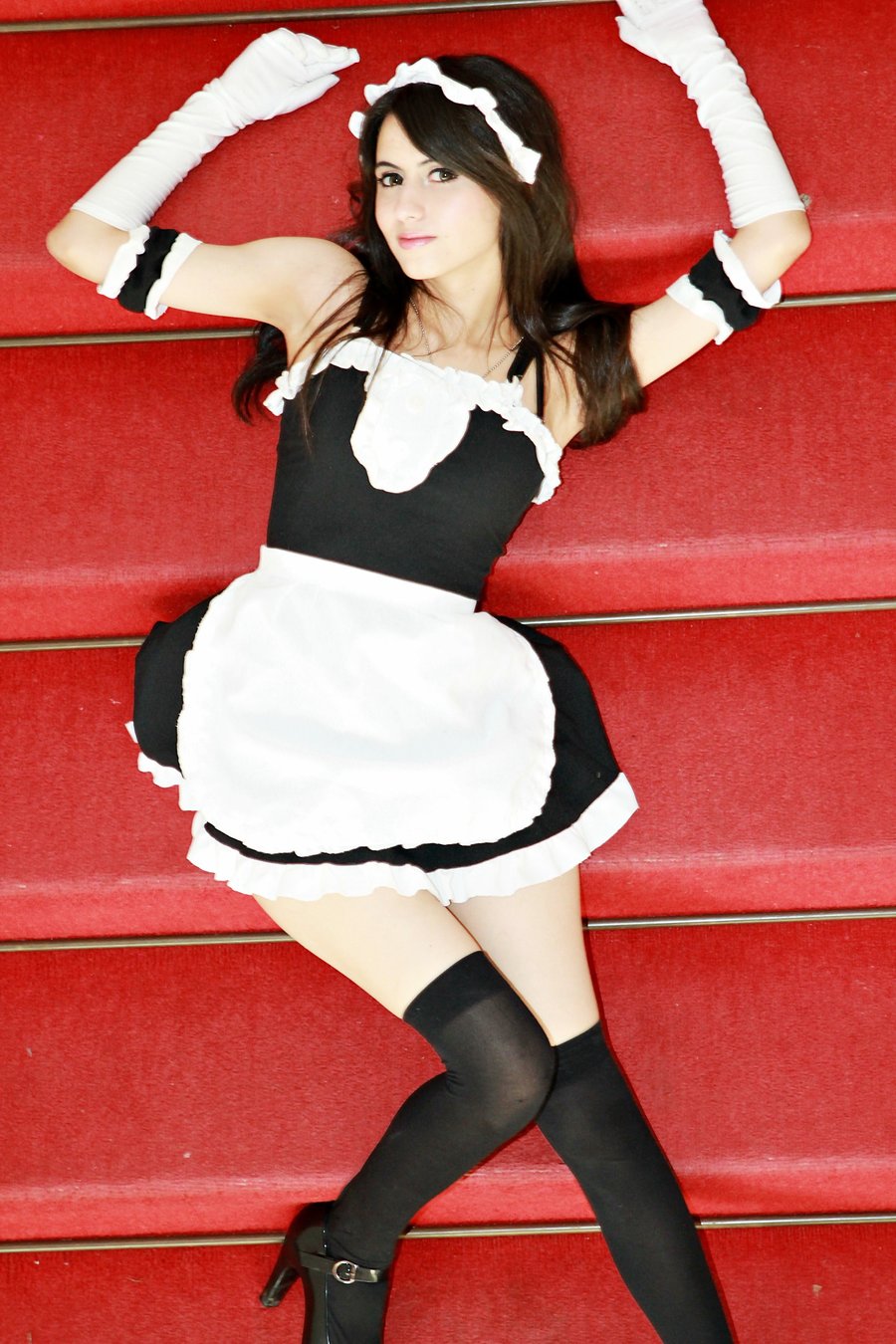 Cosplay by Tatychan
What would you do if you come home to this in your couch? Well, we wouldn't think twice of talking to this beautiful maid and would even ask if she can keep us company. We love her inviting look and the way Tatychan portrayed the maid cosplay well.
19. Abipop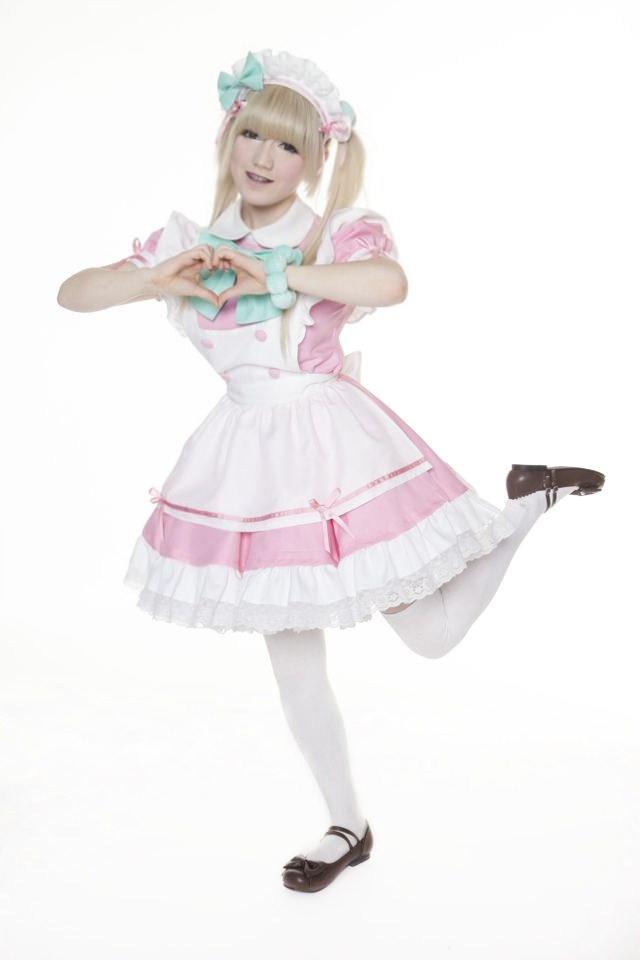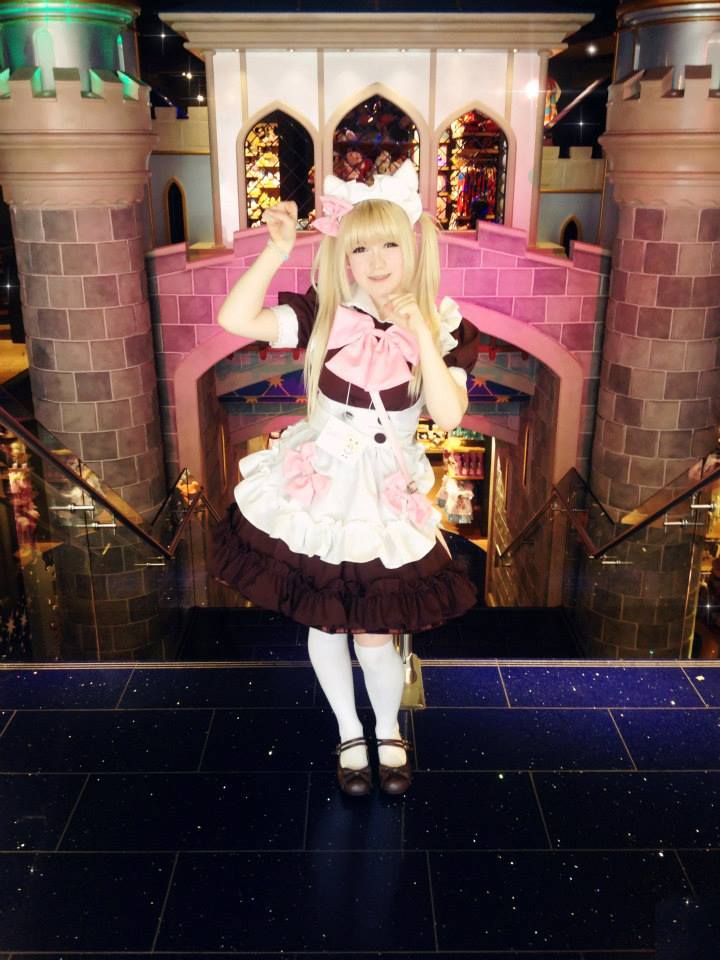 Cosplay by Abipop
Cute and loli are just some of the words that we can describe with Abipop's cosplay. She is so adorable that we want to take her home and introduce her to our parents. If you want companionship, she's perfect for you. 
18. えいか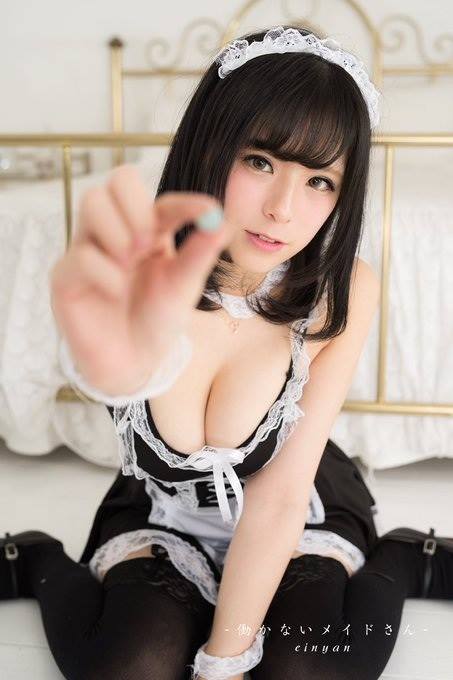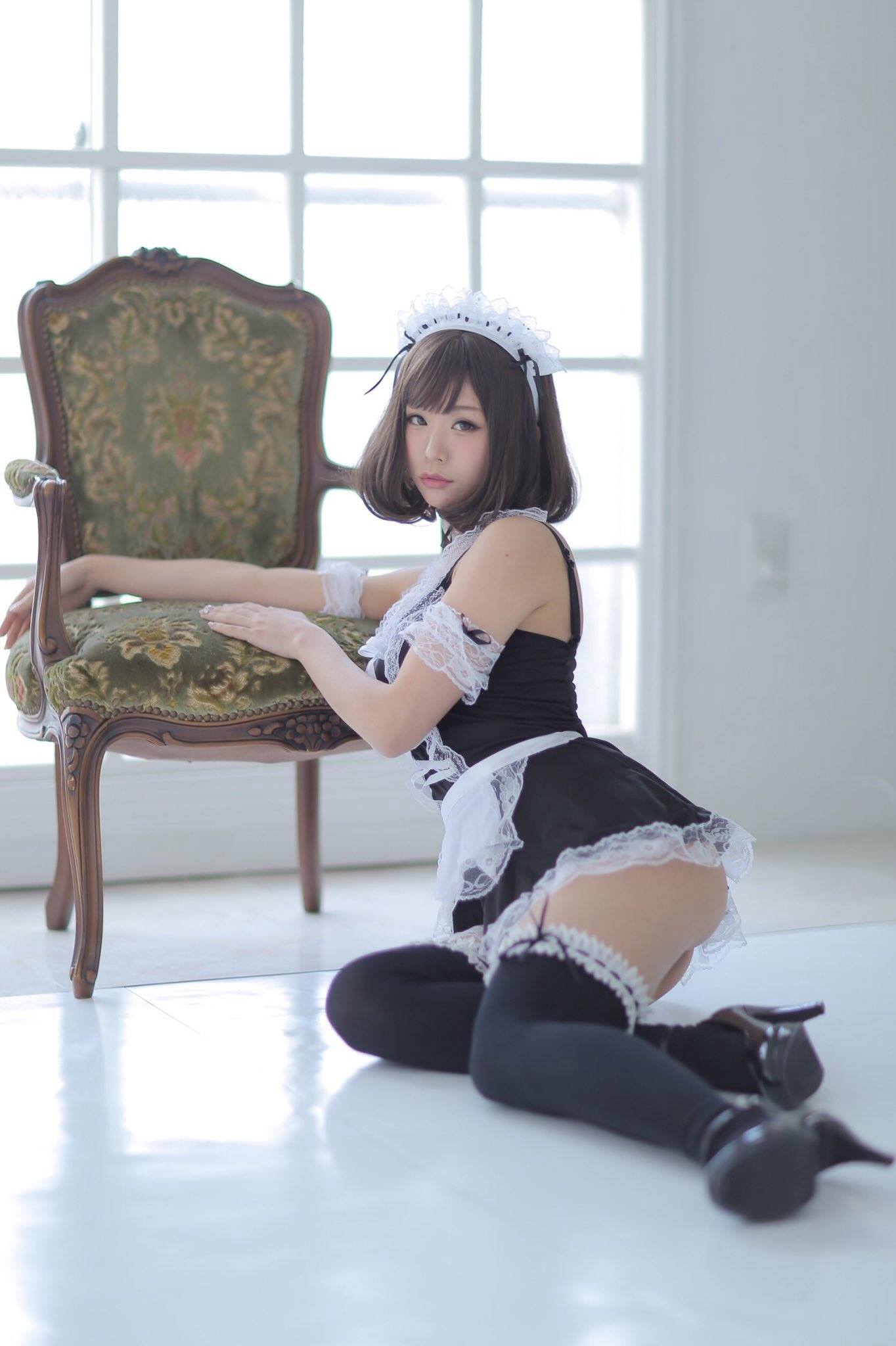 Cosplay by えいか
While there are cute maids, let's not forget the sexy ones---like this one here by えいか. Be seduced by her inviting stare that tells you to come and keep her company. 
17. Pammu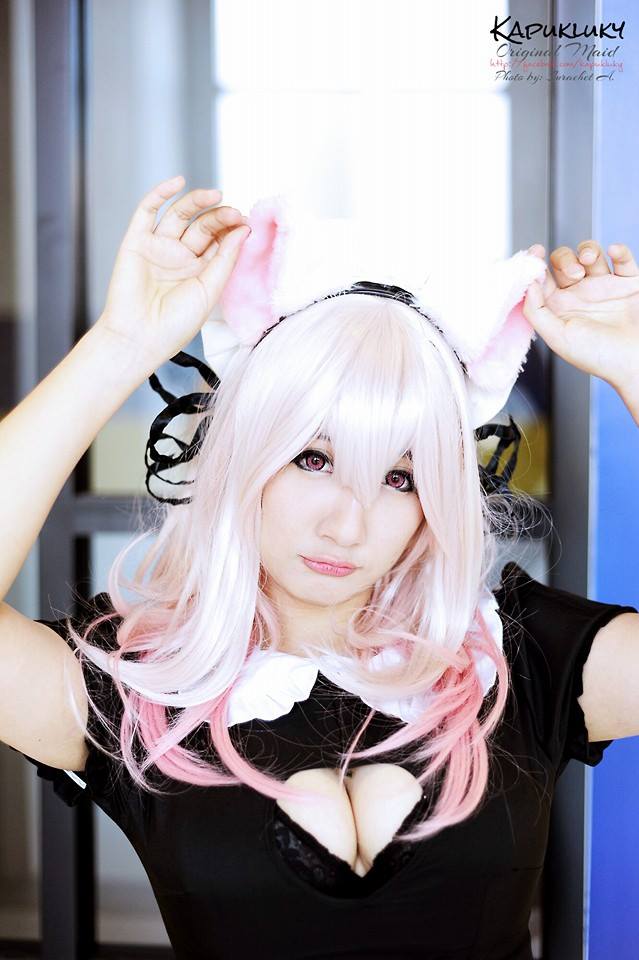 Cosplay by Pammu
We love how the maid outfit fits Pammu's body, which emphasizes her greatest asset. It also helps that the neko ears made her cuter and more adorable. With her permission, we just want to hug her because we just can't resist that pout. 
16. Natsukei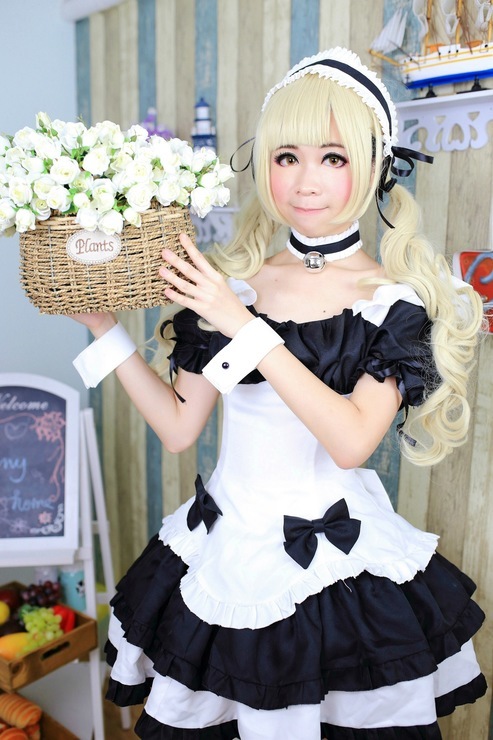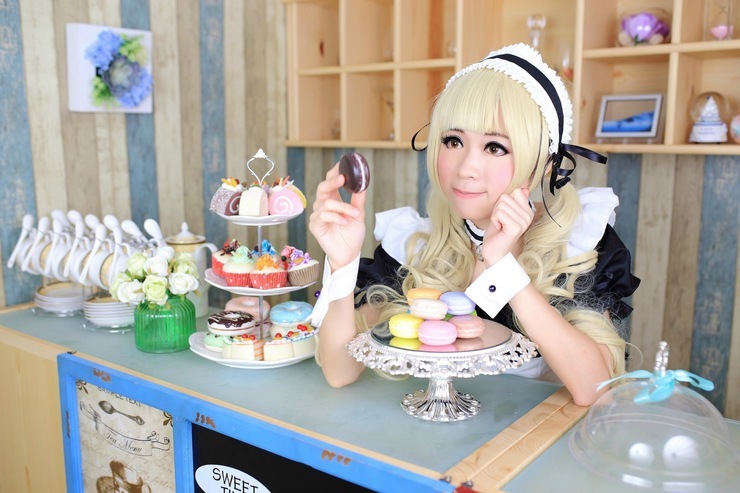 Cosplay by Natsukei
If you're looking for a maid who sweet and pleasant, Natsukei's cosplay of Nikki is the one for you. She will keep you company in the maid café and make sure you get the orders that you want. We love Natsukei's innocent and sweet expression here as well. 
15. Rei Sakurazawa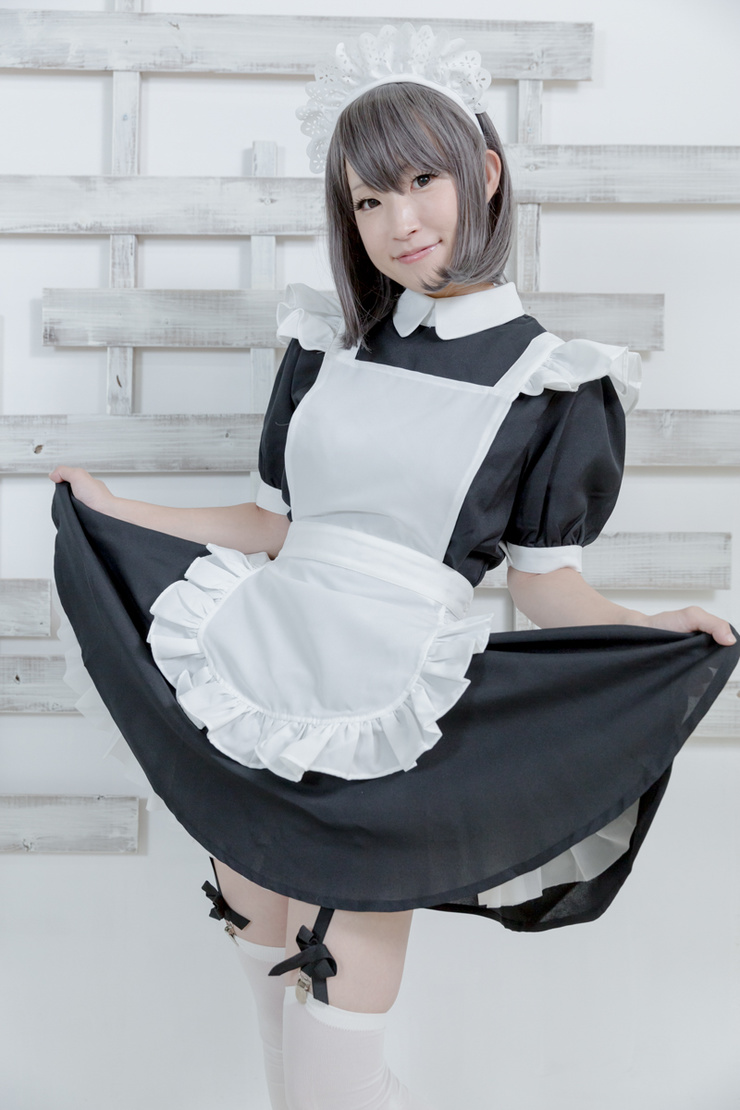 Cosplay by Rei Sakurazawa
We love that Rei Sakurazawa looks both innocent and mature in her original maid cosplay. While the first photo shows her cuteness, the tables turn on the second photo where she shows those garter belts and a hint of skin. We think this is the type of maid who teases the boys with her sweet yet mature demeanor.
14. Yayababy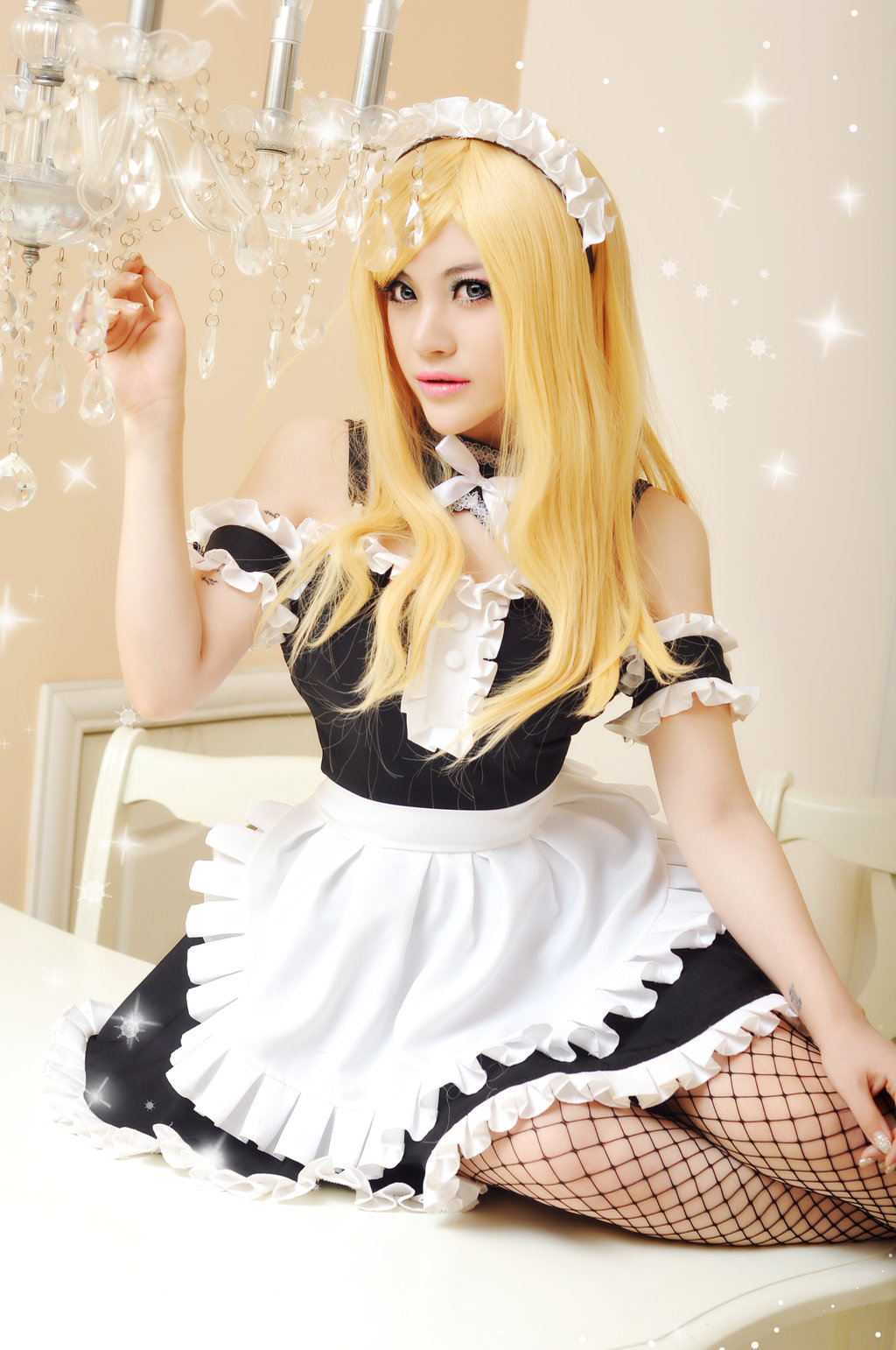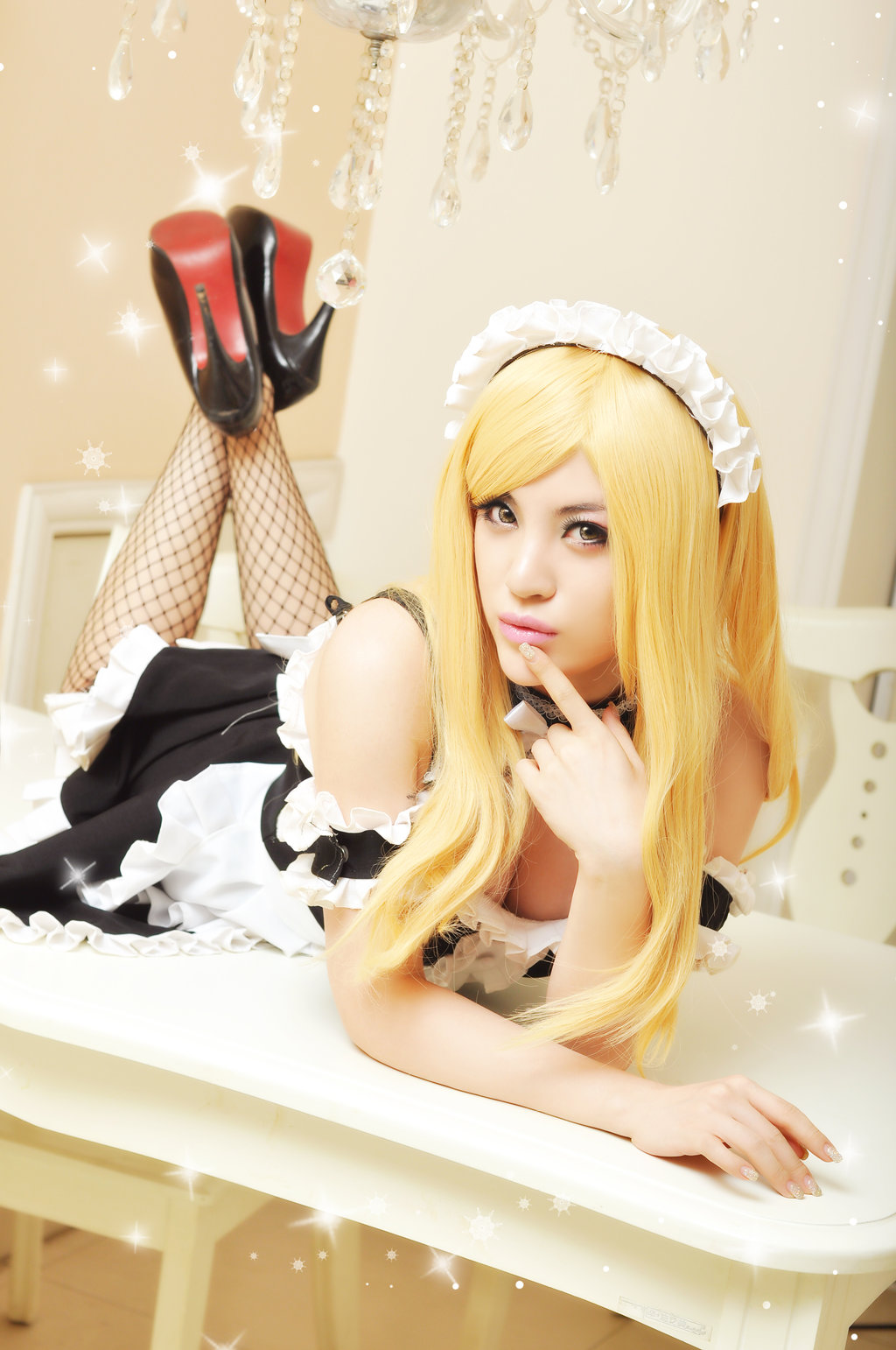 Cosplay by Yayababy
Maids are not just cute as there are mature ones whose goal is to seduce men with their stares. This is what Yayababy portrays in her French maid cosplay. She is there to tease men and she does it very well. We wouldn't mind being with her for a few hours. 
13. Chika Kameko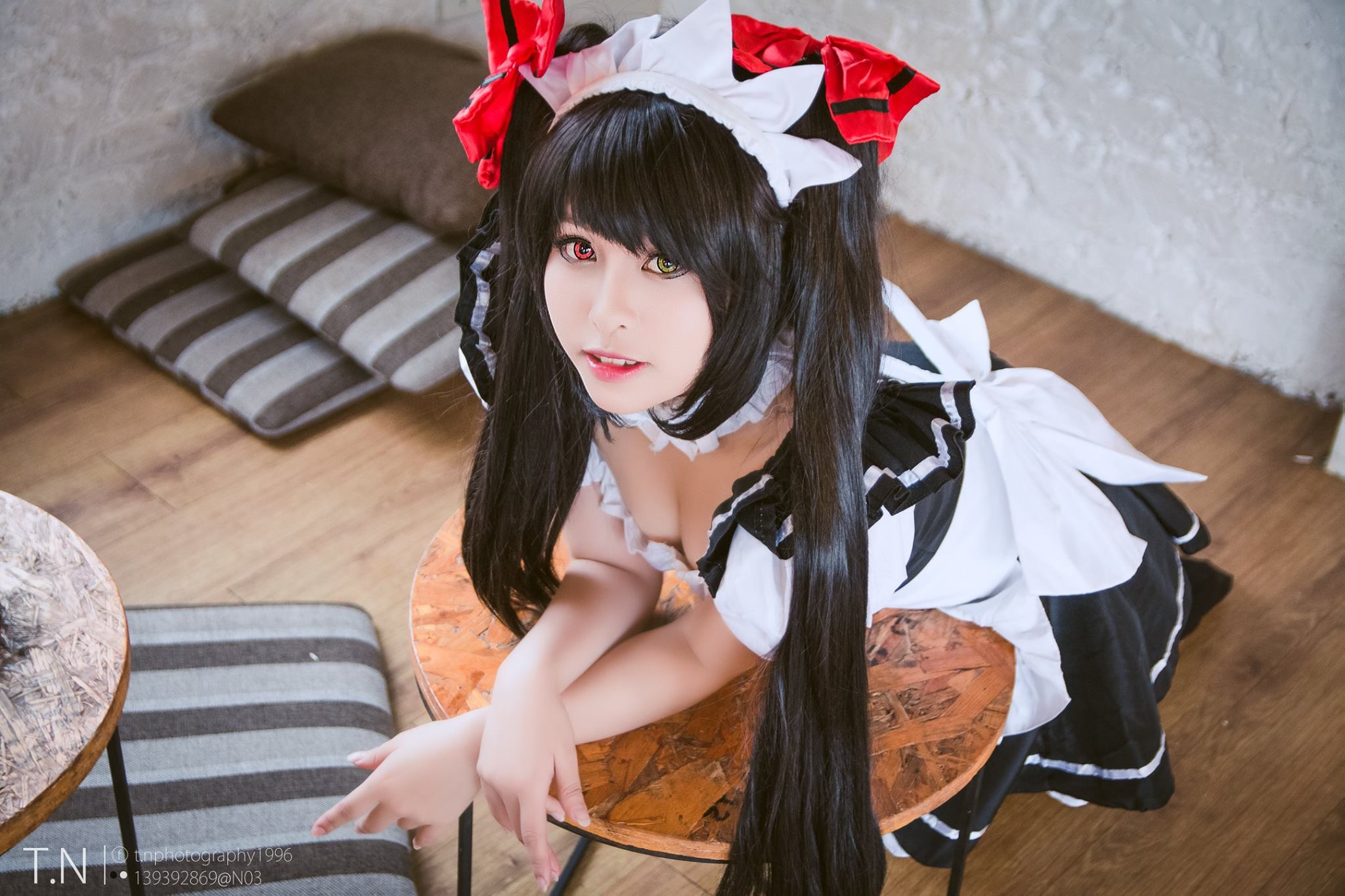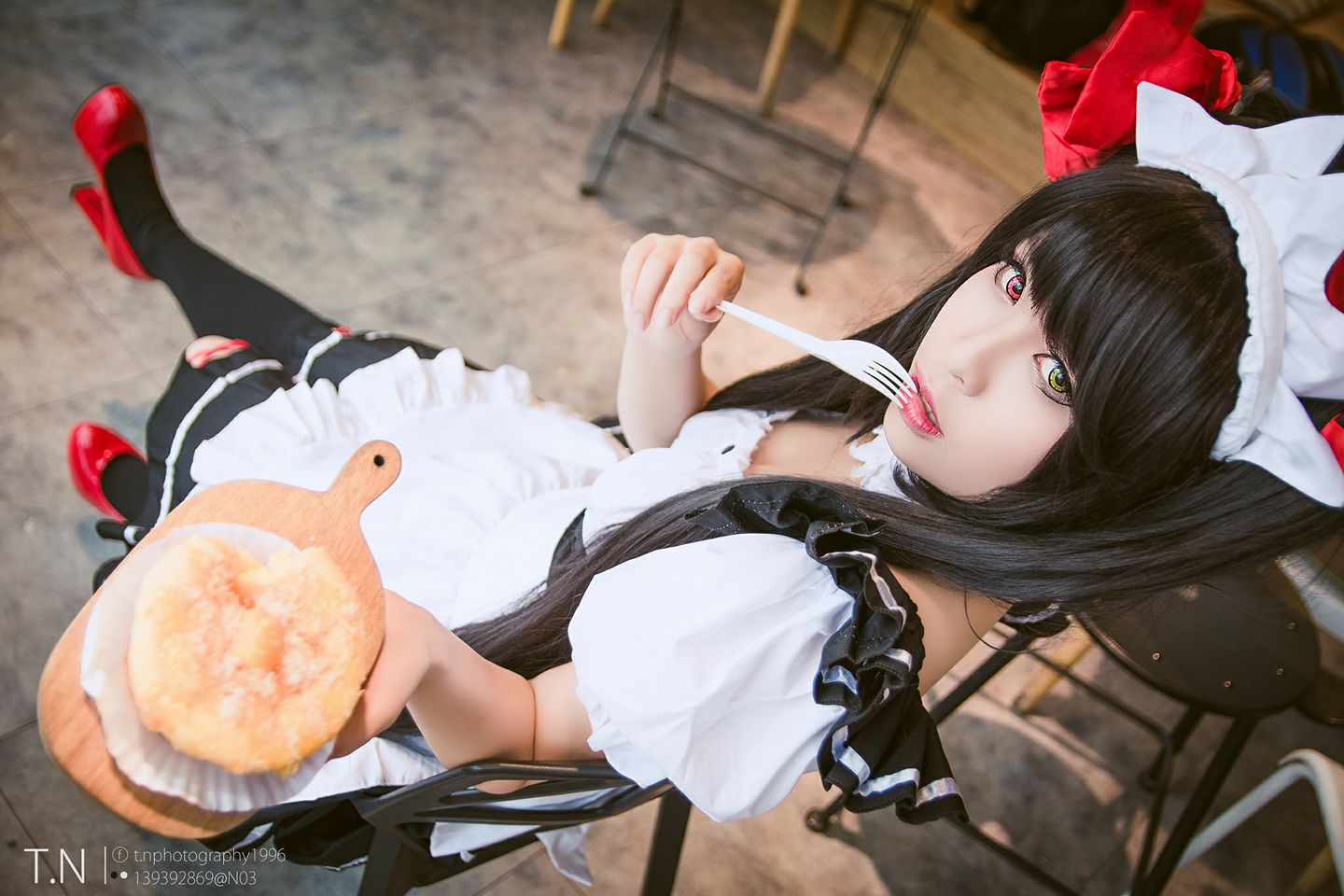 Cosplay by Chika Kameko
Chika Kameko's Kurumi maid cosplay is another example of innocence and maturity put together. We wouldn't think twice of coming up to her if we see her in a maid café. Her sultry and alluring stare is enough to make us shudder. 
12. Bakiichan Cosplay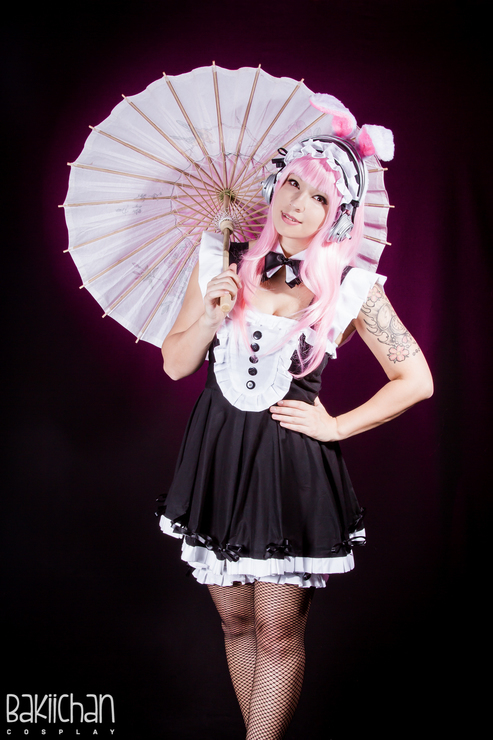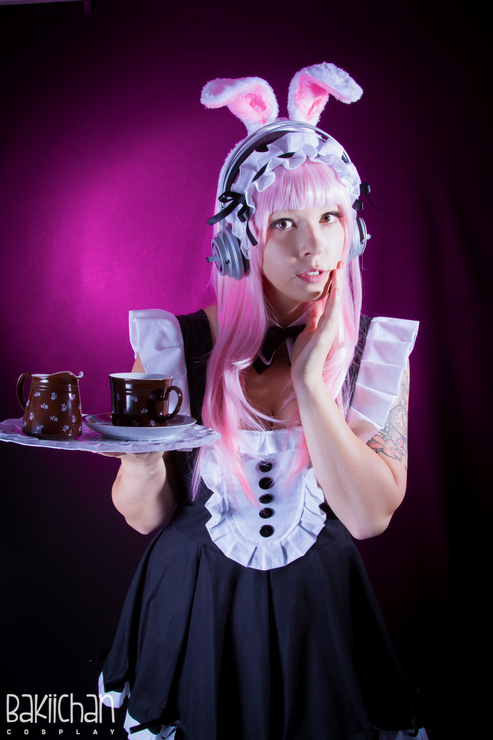 Cosplay by Bakiichan Cosplay 
Super Sonico is one of our dream girls. So when we see someone cosplay her, we get giddy. Like this one from Bakii Chan, where she cosplays Sonico---in maid costume! She can serve us any food and drinks anytime!  
11. Nagi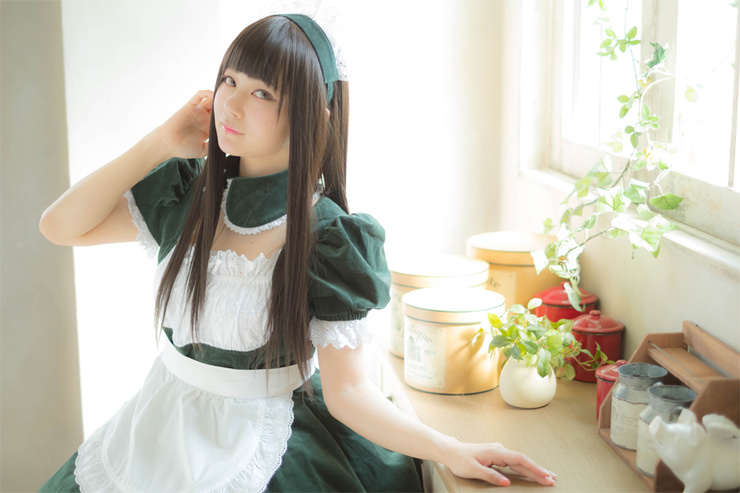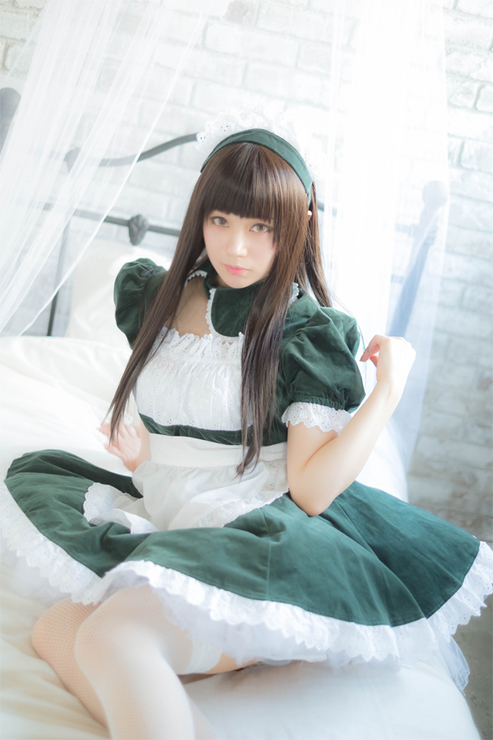 Cosplay by Nagi
Beautiful and cute, Nagi portrayed the maid persona well. We would love to hire her in our household, so we can go home with a sexy maid cleaning our rooms. Who wouldn't resist that look?
10. Minty Kitty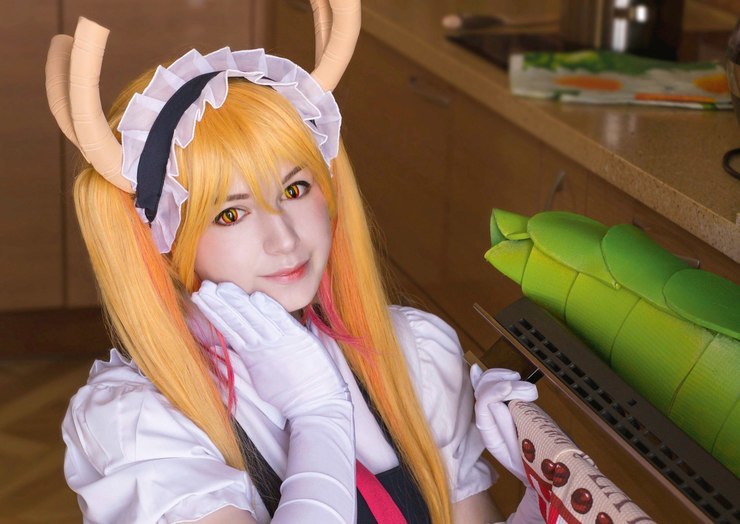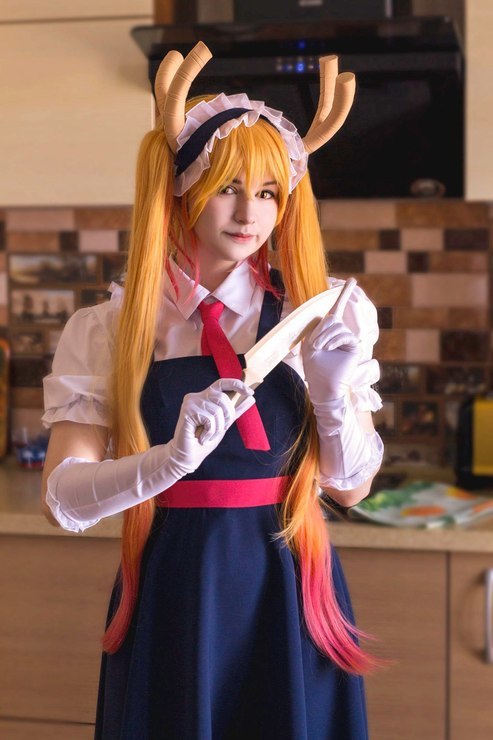 Cosplay by Minty Kitty 
Tohru is a sexy yet devilish maid who is stubborn but will still love you to bits. We want a maid like her in our home because we know she will take care of us and our homes. Just as long as she doesn't blast us with her magic. 
9. Odango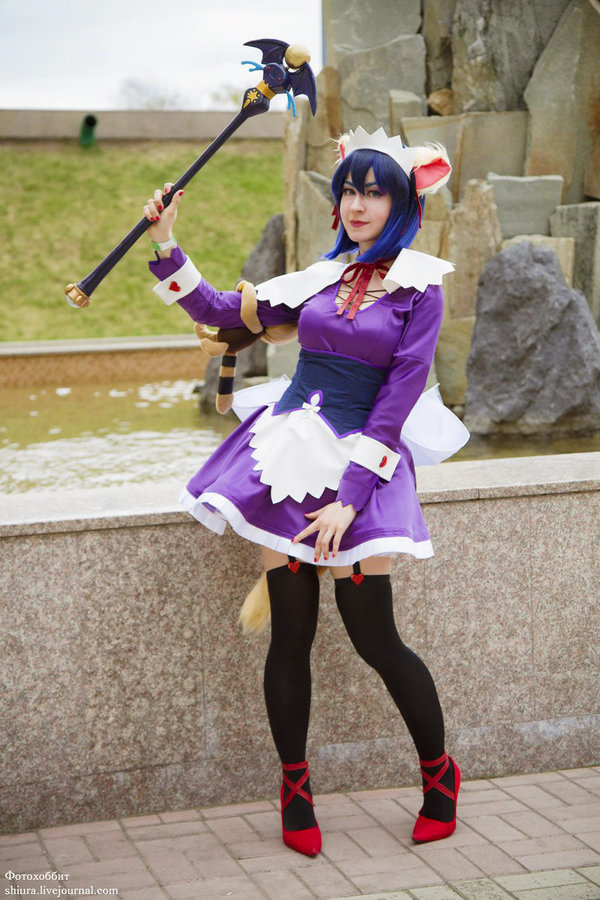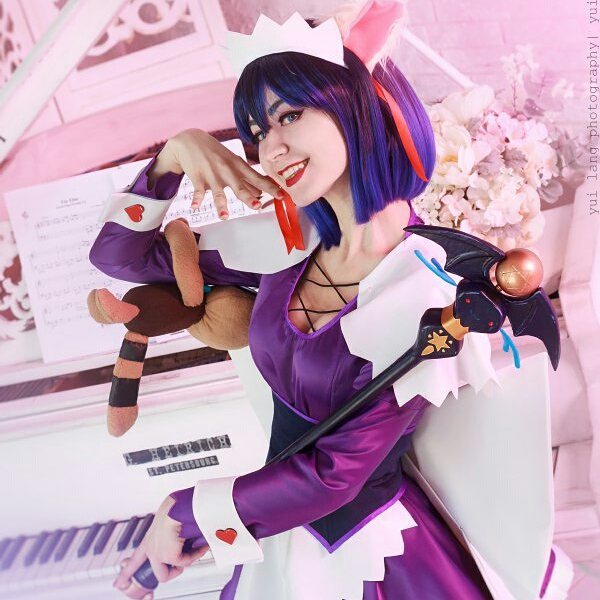 Cosplay by Odango
While we love our magical school girls, seeing a magical maid is something new to us. Odango's magical maid is something worth looking and she can beat us up anytime she wants. We wouldn't dream of even fighting her when she's so pretty and sexy.  
8. Viktoria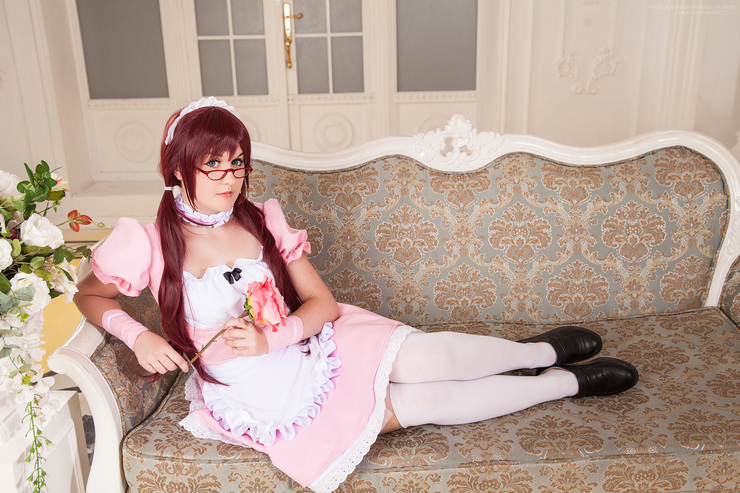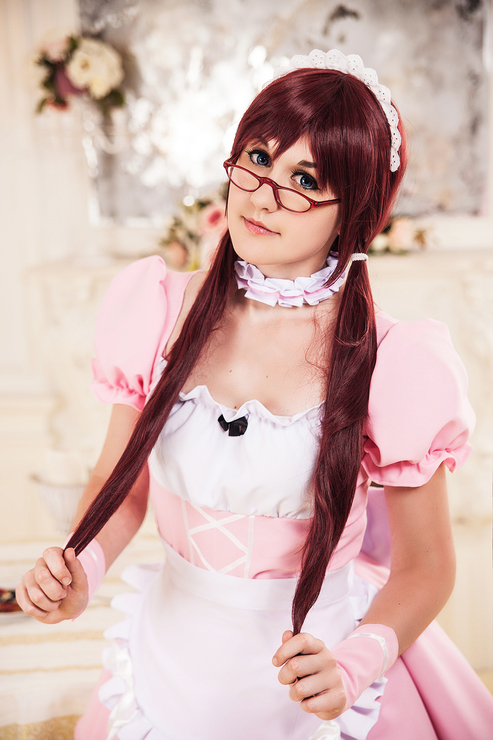 Cosplay by Viktoria 
Seeing Mari in a maid costume is a dream come true---and Viktoria even captured her trademark colors! She so innocent and sweet-looking here, though we know she's far from that. This is why we love this cosplay because we know, behind that cute outfit, there is a fierce attitude in there waiting to come out.
7. Moko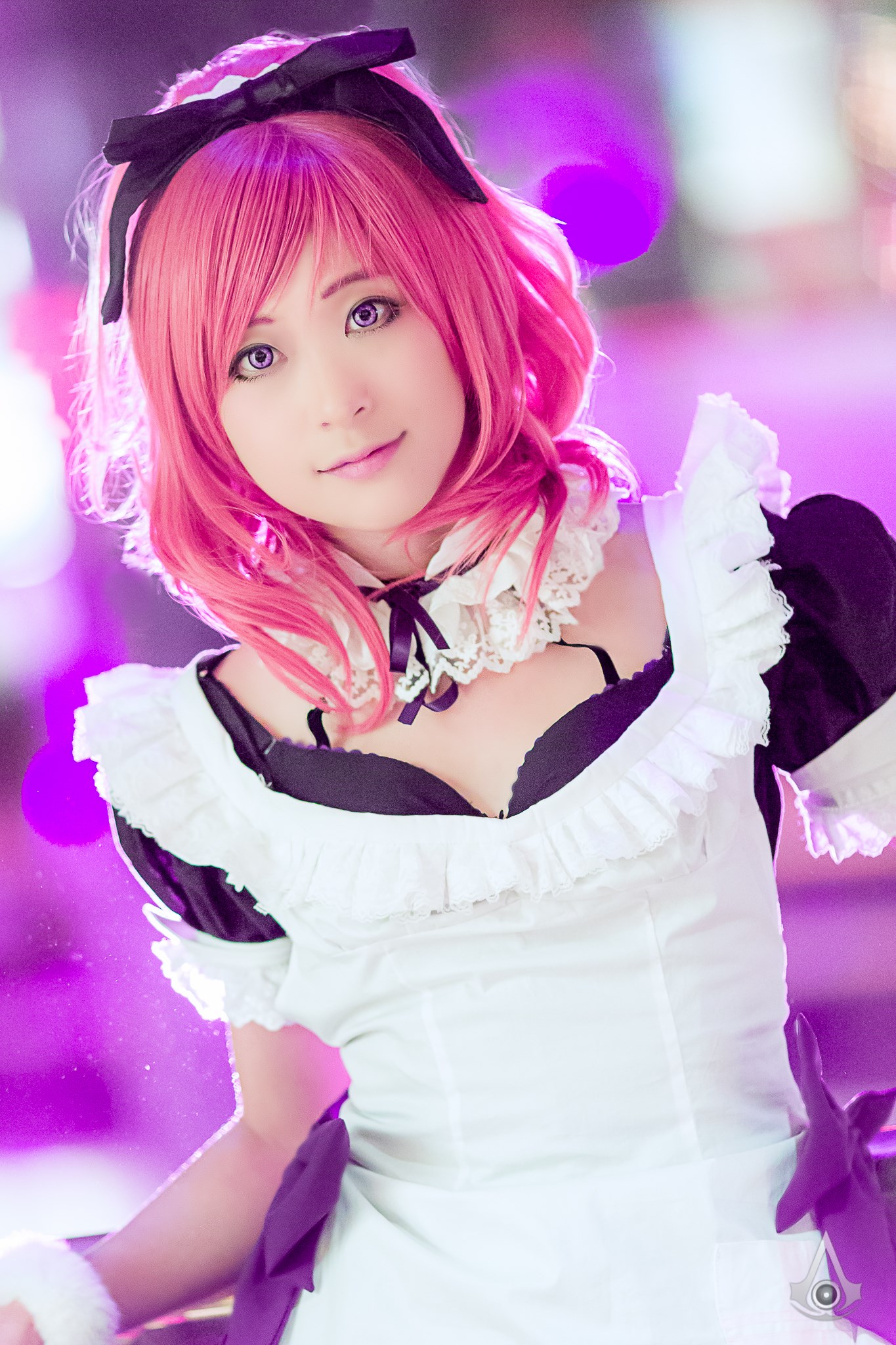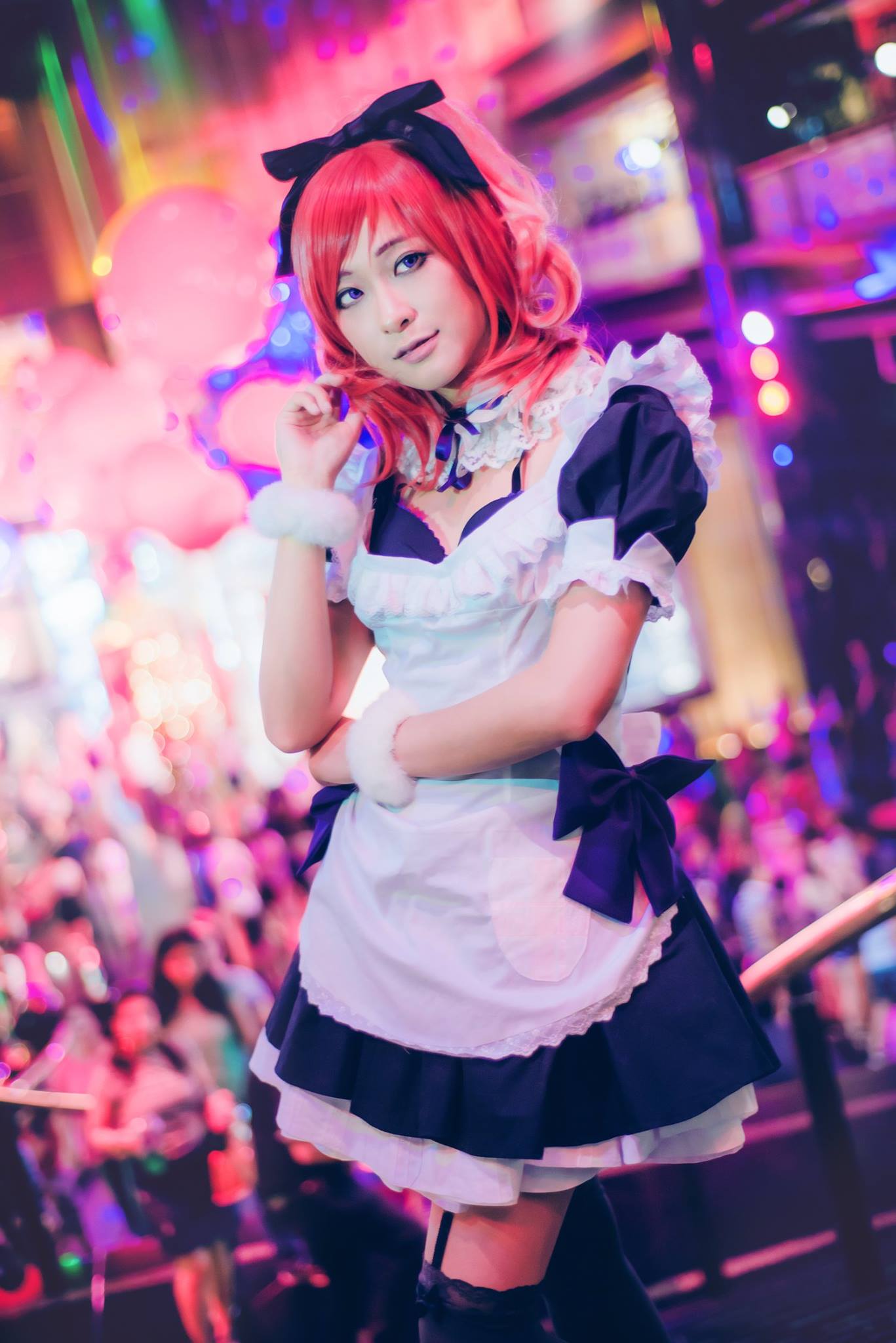 Cosplay by Moko
What we love about this cosplay by Moko is its flawlessness and the detailed costume. She truly embodied the innocence and cuteness of Maki Nishikino here. We want to see more of her in conventions. 
6. Shinnai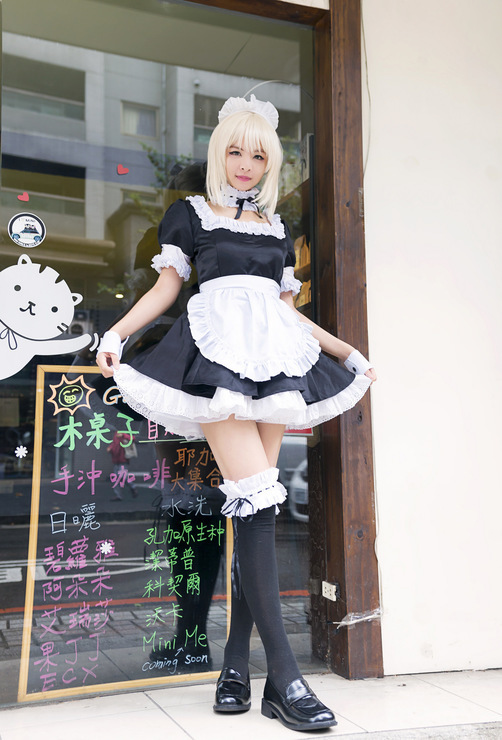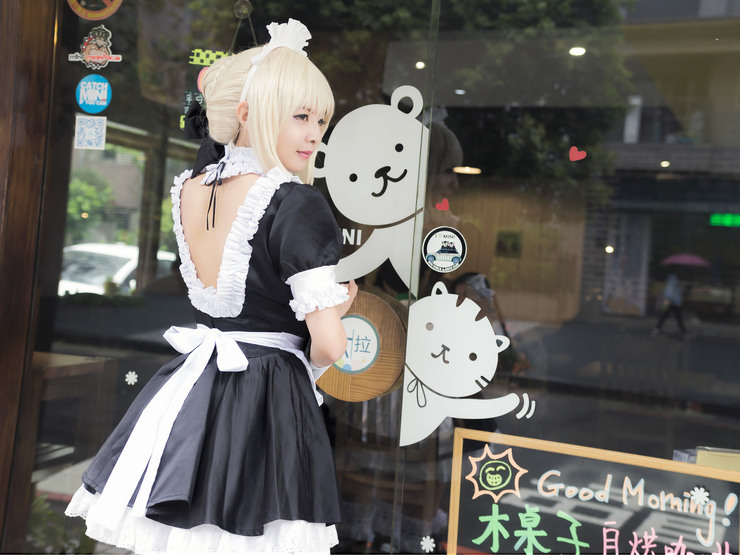 Cosplay by Shinnai
Saber is fierce and strong, but when you put her in a maid outfit, we are at awe at her cuteness. We want her to be our personal maid when we visit the cafe and hear her stories of being a Heroic Spirit. Plus, she got that sexy back!
5. Panda Mao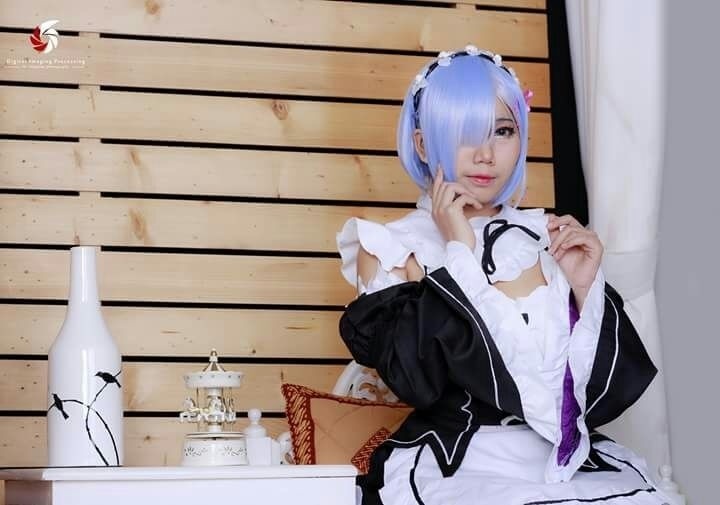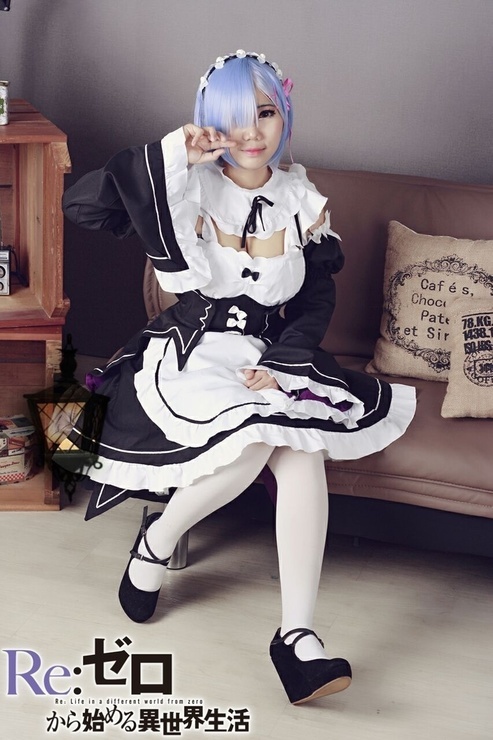 Cosplay by Panda Mao
Rem's innocence is portrayed well in this cosplay by Pando Mao. It makes us want to go and hug her because of her cuteness, but, of course we will ask for her permission first. 
4. Sakura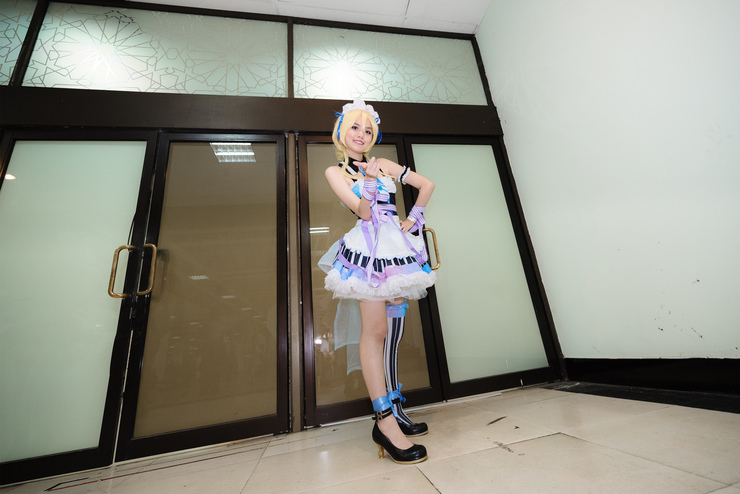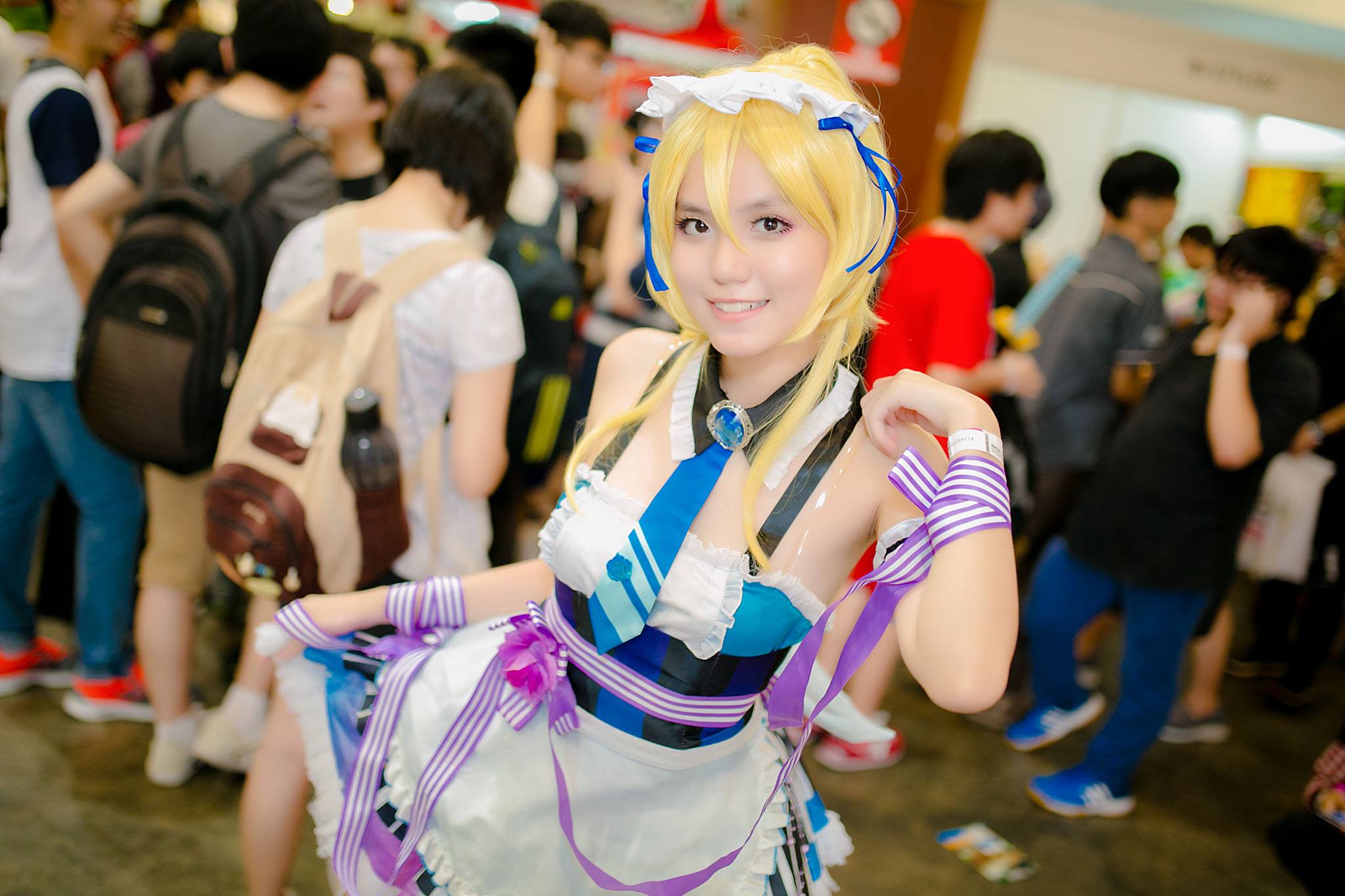 Cosplay by Sakura
Get a dose of Love Live with Sakura's Eli Ayase Valentine's maid cosplay. That smile is enough to melt us and we would love to take a photo with her. The costume is flawless and well-crafted. 
3. Lochiel Angelo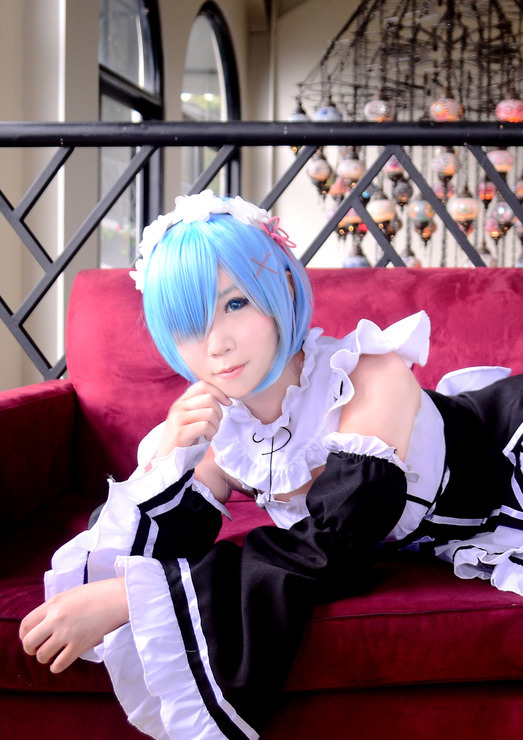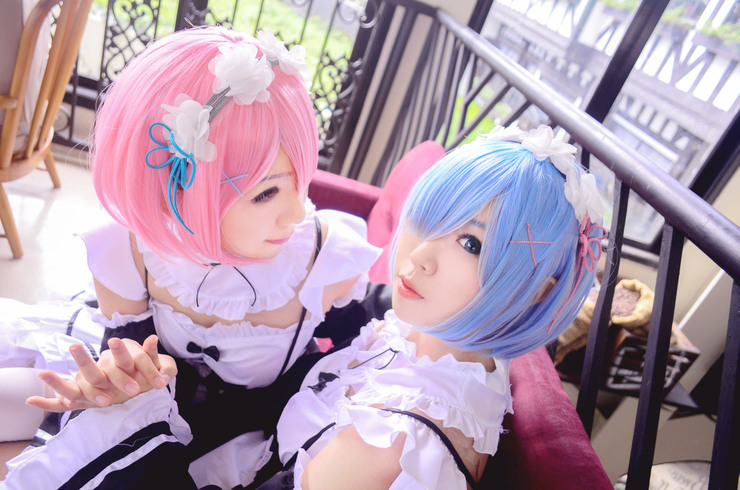 Cosplay by Lochiel Angelo
This cosplay is innocence and cuteness overload, thanks to Lochiel's beautiful expression. We want that kind of maid in our home and would never think twice of striking a conversation with this Rem. 
2. MiikHyDeafening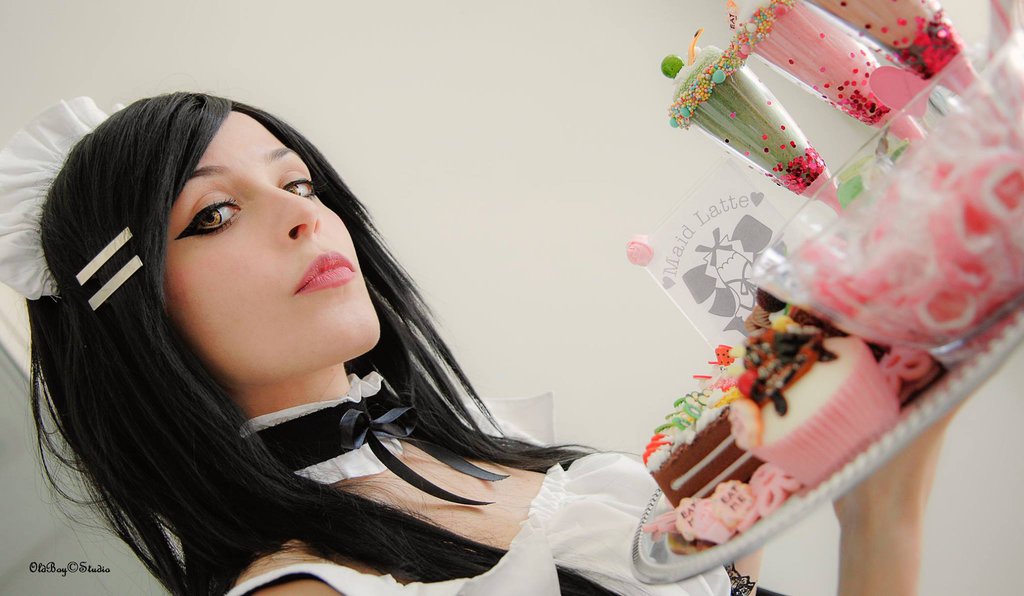 Cosplay by MiikHyDeafening  
One of the best Ayuzawa Misaki cosplayers out there. You need to have the perfect maid attitude to portray this character and MiikHyDeafening did just that. If she's the maid serving our cafe, we wouldn't mind ordering more food and drinks just so she can come back to our table. 
1. Maridah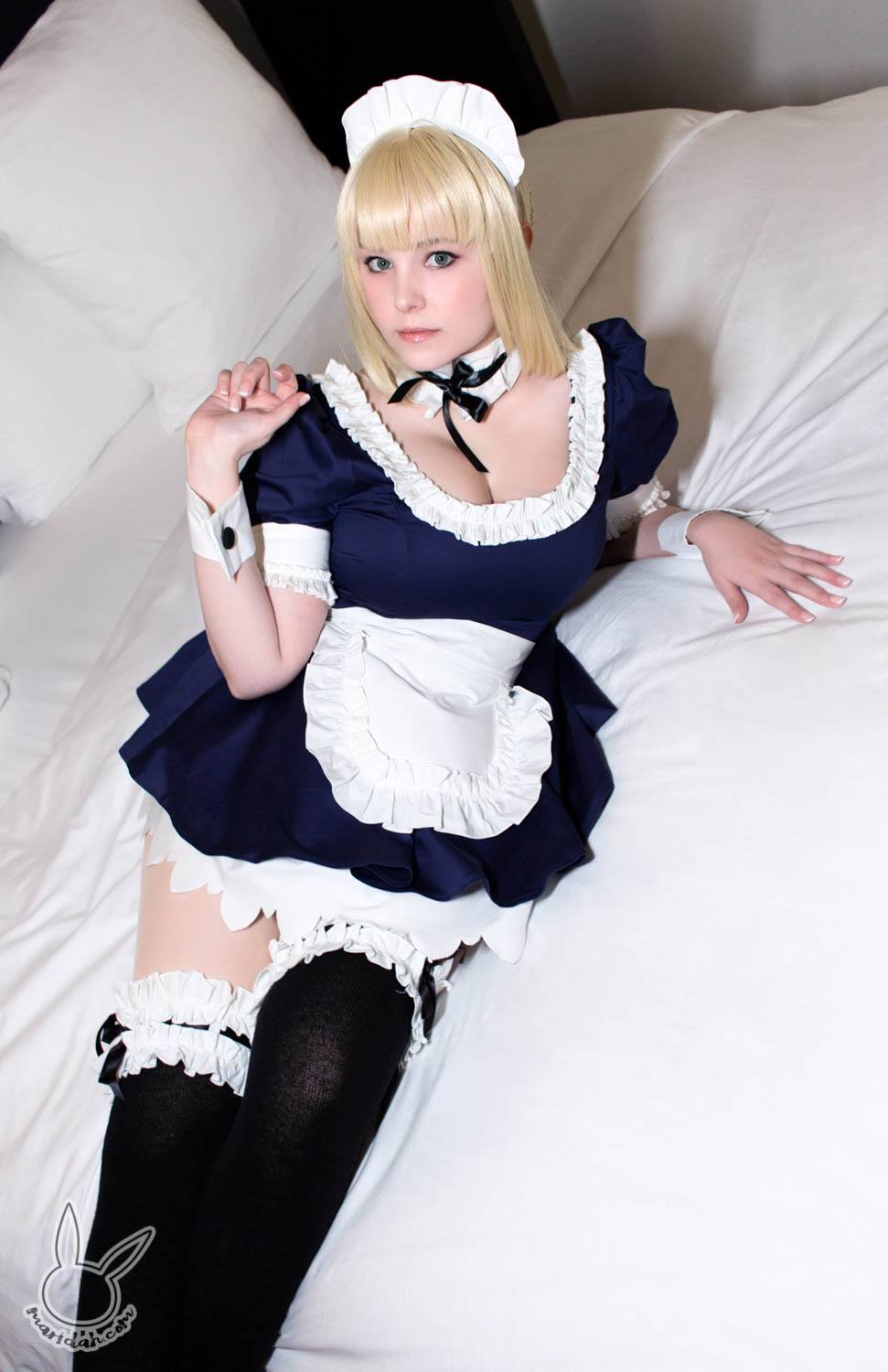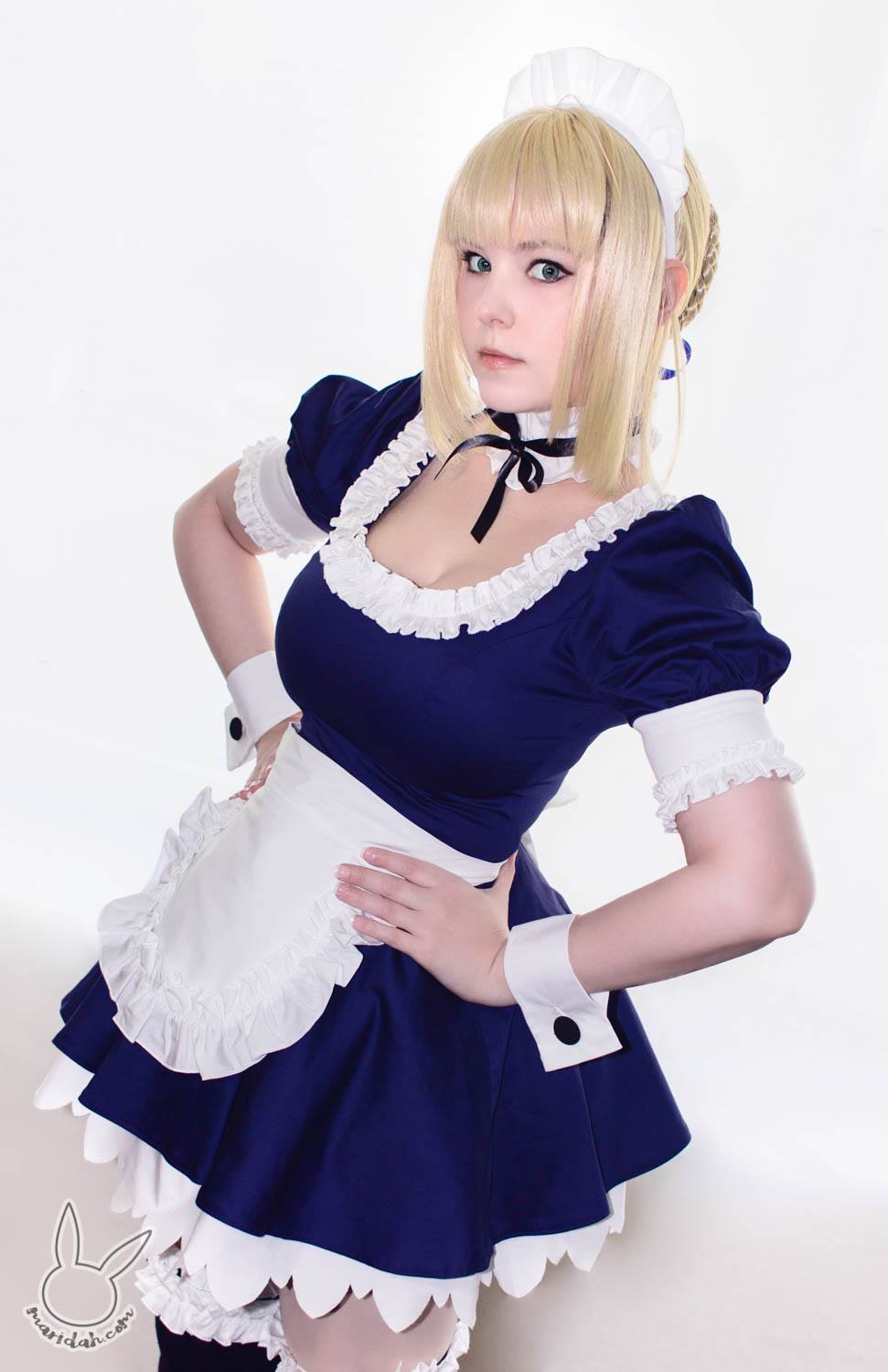 Cosplay by Maridah
Oh Maridah, you never fail to impress us with your beautiful Saber cosplays---especially this maid version. If she is not fighting other servants and monsters, Saber is a full-on sexy maid who serves delicious meals and drinks. No wonder Gilgamesh is in love with her. We love her expression and posing here because everything says Saber, even when she is in maid costume.
One of the things we love about maid cosplay is they can combine sweetness, cuteness, and sexiness in one costume. That's why when we see a maid in real life, we always wish we have one in our own homes now. We would never think twice of having any of these maids as companions when we get home from our busy life. It would make our day complete.
You might also be interested in:
10 BioShock Infinite Cosplays You'll Love
10 Hottest Sexiest Jaina Proudmoore Cosplays on The Internet
Image Gallery