The Top 10 Best VR headsets in 2017
Updated: 06 Apr 2017 5:07 pm
Virtual reality is about to take the world by storm, and with the market now wide open no matter your budget there is an option out there for you.
The VR market can be new and slightly confusing at times, what's the difference between a tethered headset and a mobile one? Are they all capable of gaming? With so many new devices on the market you may need a guide, so here is a list of our top 10 picks for the best VR gaming headsets in 2017.
Entry Level
These devices are great entry points to the world of VR gaming. They're cheap, easy to use and compatible with most modern smartphones, allowing you to get a taste of virtual reality without overcommitting.
10. Google Cardboard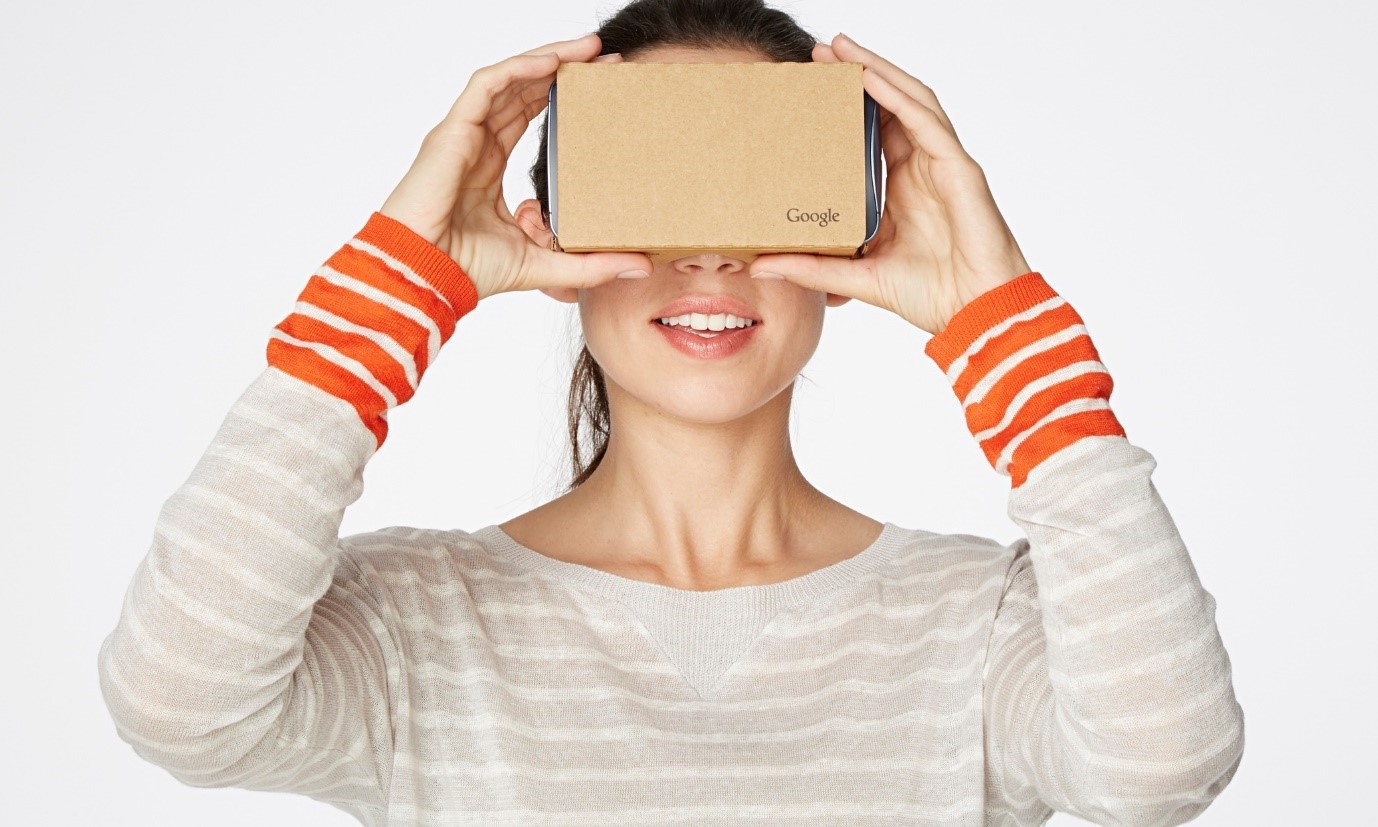 You'll like this because: The advanced technology and you love the environment. (I jest, you'll like it because of the price and compatibility with nearly all modern IOS and Android devices)
I'll start with a disclaimer: The aesthetic isn't for everyone. But for me personally? I think Google's cardboard VR headset is a fantastic idea that is very stylishly executed. Essentially it is just a bunch of cardboard that holds a smartphone and a pair of glass lenses to provide the VR, so it's not going to compare to a tethered experience but it is a lot of fun and exactly what it says on the cardboard box. Google isn't offering this as the best experience they will provide, what they've done is provide a cool, environmentally friendly entry point for people that want to play with VR.
9. Leelbox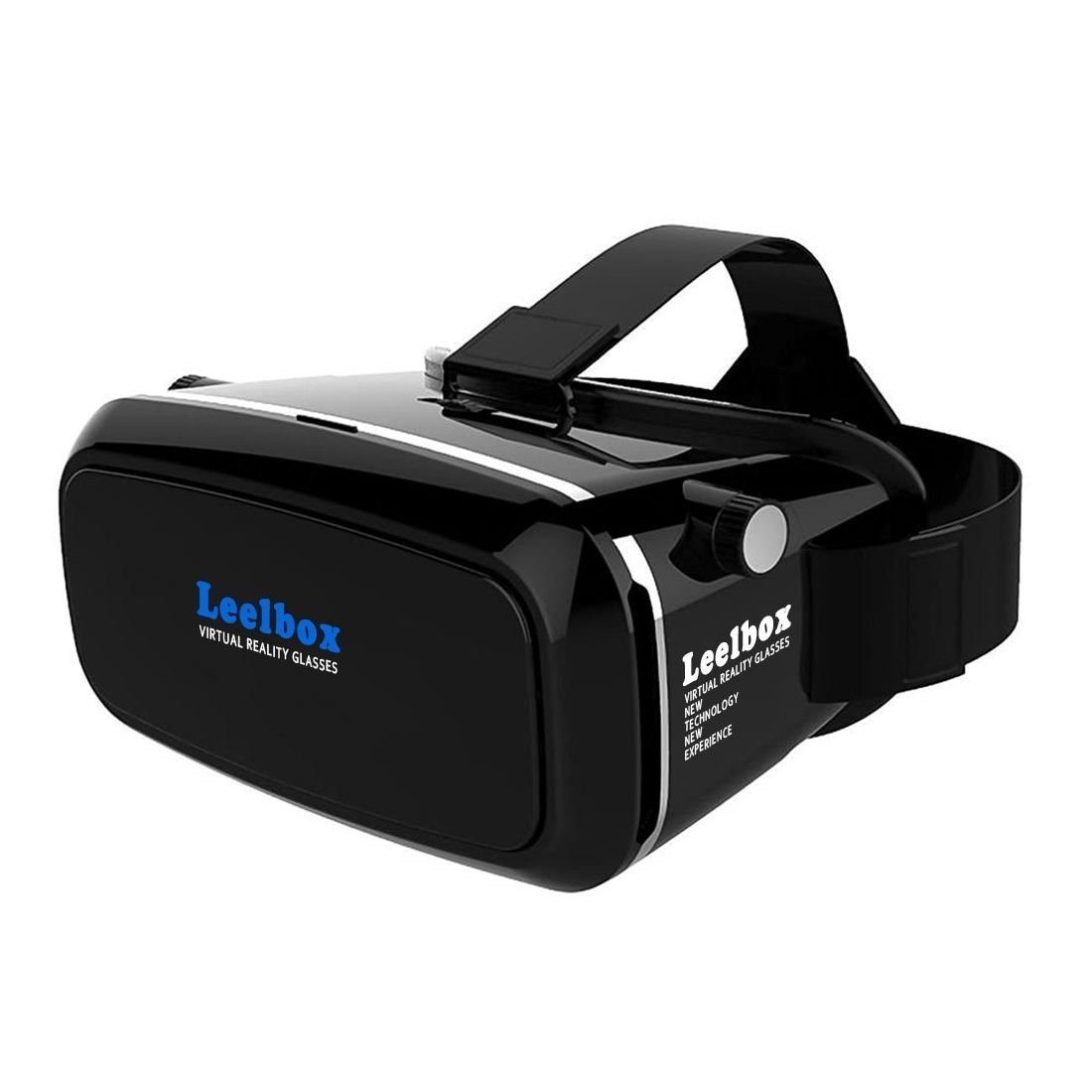 You'll like this because: Cheap and comfortable, a good first headset if style is important to you.
The Leelbox is built as a plastic option for use with the Google Card Board app, so like the Google Cardboard it suffers from lack of controller support.  However, it is also comfortable, cheap and a great entry point if you're not quite able to get behind the recycled chic of Google's cardboard option. It also looks quite snazzy, which make the Leelbox a lot of fun, given that it just functions as a holder for your phone style and price are what differentiate this headset from similar competitors. If you're looking for something at the higher end then this is one to pass.
8. Homido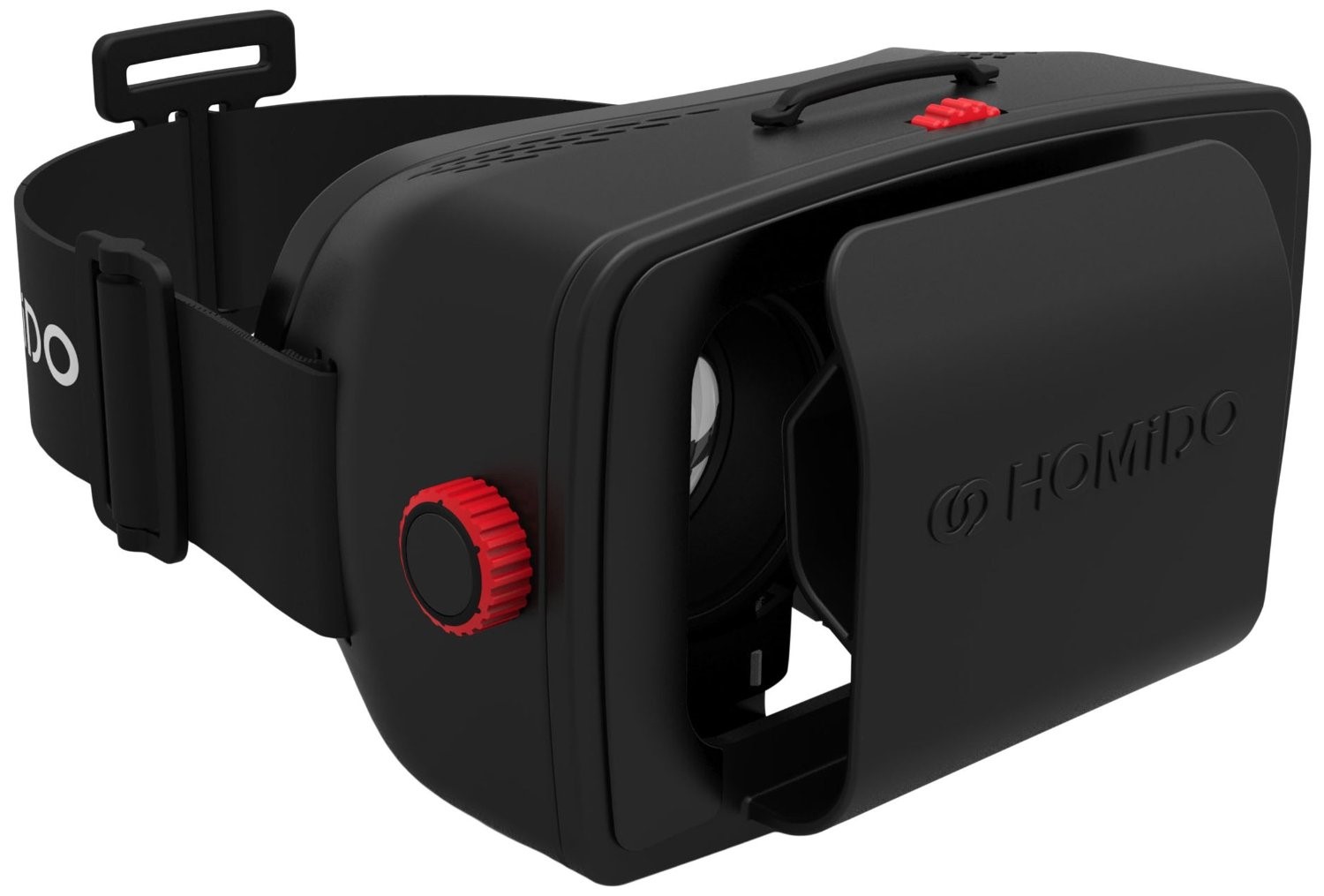 You'll like this because: Cheap and comfortable, the Homido has a quirky design that is easy to use.
The Homido is an interesting choice for entry-level CR headsets, it's not quite as stylish or quirky as google cardboard but not as high quality as the Samsung Gear headset either. The strength of the Homido should be in its comfort, but I haven't found that to be the case. However, you may have a different experience. The Homido is also compatible with both IOS and android based phones, so if you're an IPhone user looking for your first VR purchase then look no further.
7. Fiit VR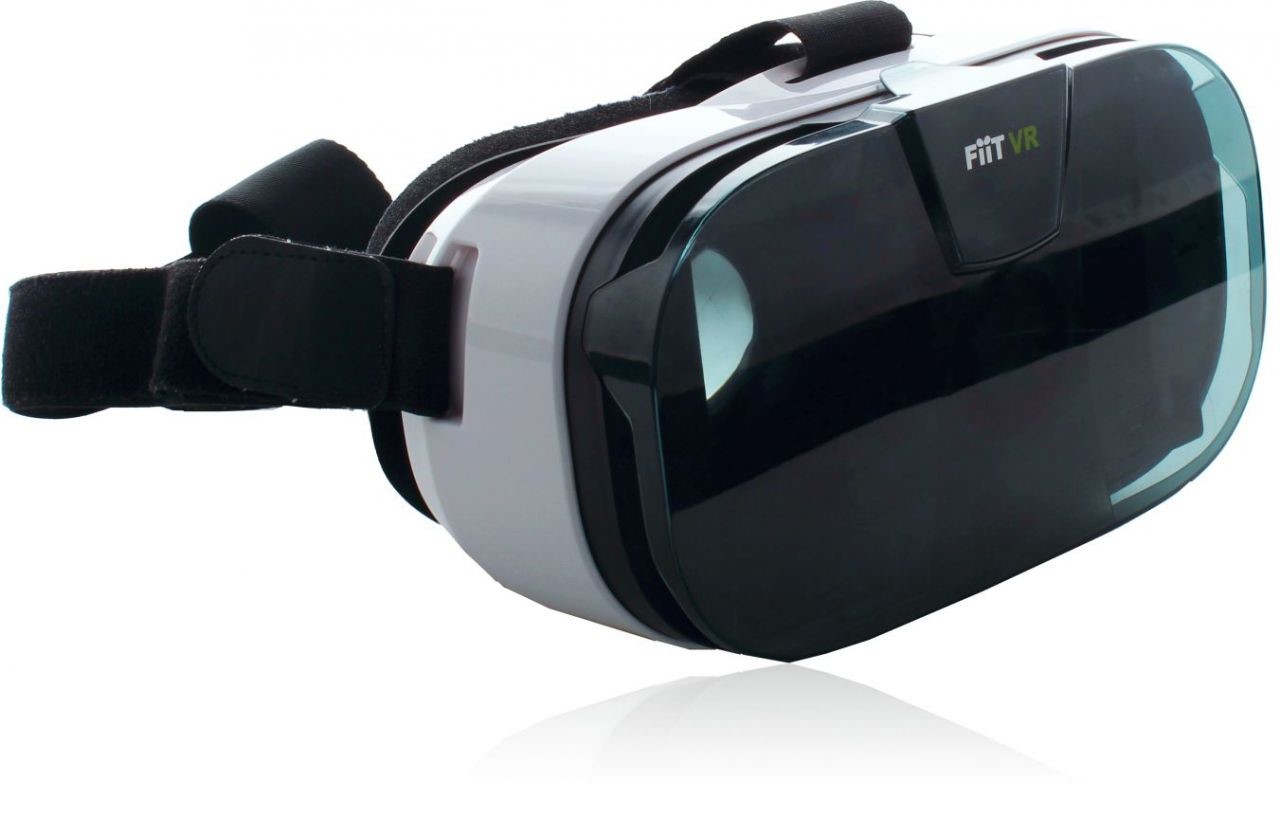 You'll like this because: You love the way it looks; the price tag is appealing and you're looking for your first mobile VR experience.
The Fiit VR headset falls into the same strange middle ground as the Homido, but with more comfort and buckets of style. The Fiit VR headset is another great option to consider if you're an IPhone user, or an Android user that isn't quite ready for the Samsung Gear.
6. Bobo VR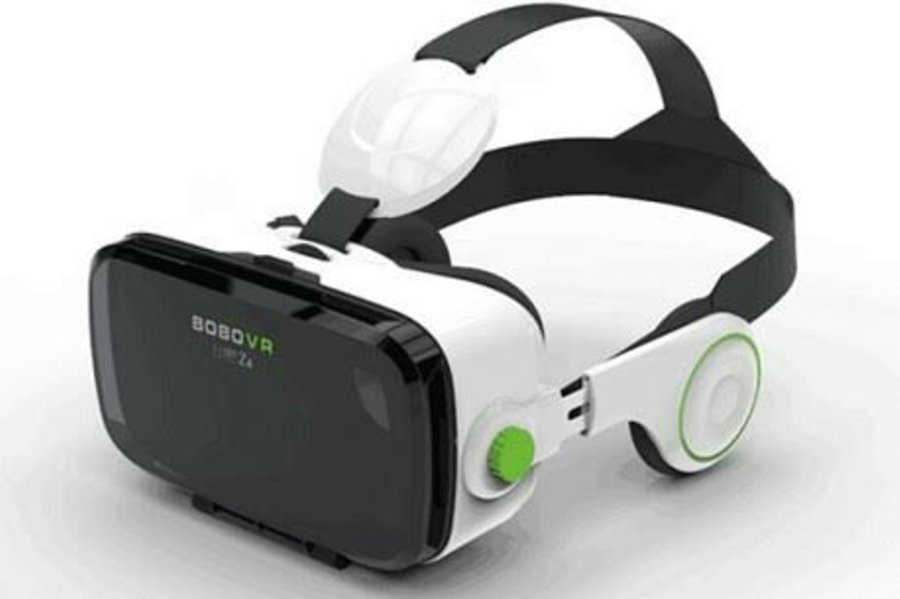 You'll like this because: Much like the rest of the lesser known mobile headsets, the price is right and the design is cool. Or maybe you just want to look like an unreleased Overwatch character
The Bobo is my favourite of the entry level options not made by google, it's fun and stylish, compatible with your android device or IPhone and doesn't try to be what it isn't. The price is good, but with the VR industry still being young it's important to remember that you get what you pay for in an emerging market.
Mid-Market
These devices offer a quality experience for use with your smartphone that while not cheap, is still a far cry from the price of tethered VR.
5. Samsung Gear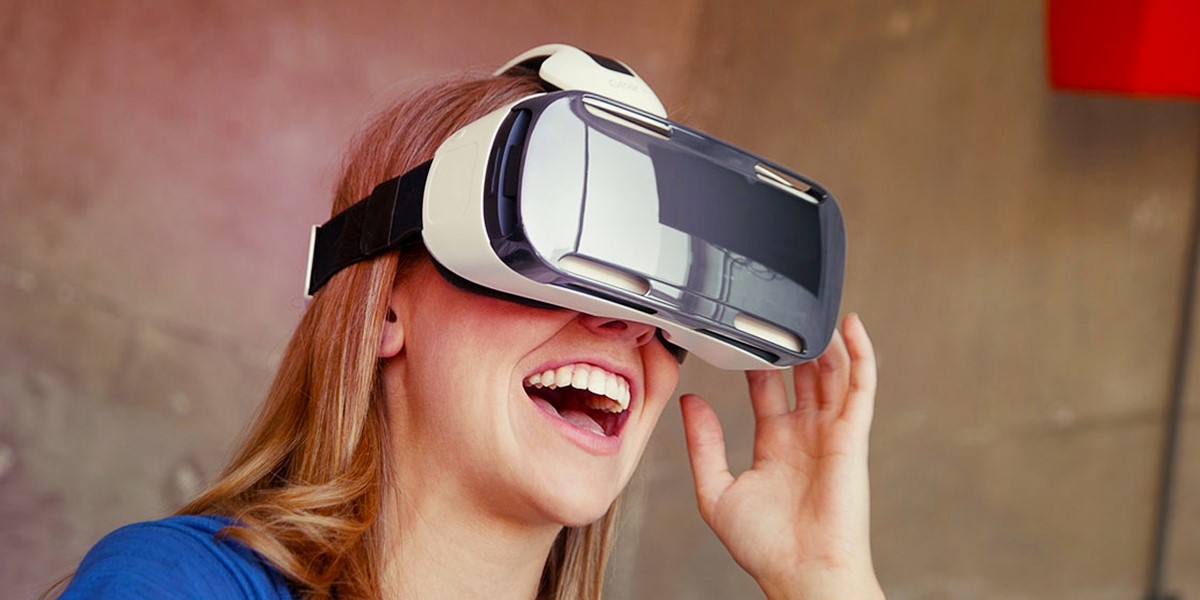 You'll like this because: You don't mind searching for good VR apps, and you already own a Samsung smartphone
Despite recent competition, the Oculus powered, Samsung Gear VR headset remains the most well established mobile VR experience available. This headset doesn't just hold your phone in place, it features an in-built touchscreen headset controls as well as a pass though port to keep your phone charged for uninterrupted usage. I love the Samsung headset, though if you were considering buying a Samsung phone just to be able to use it I would almost definitely tell you to spend the same amount and go for the Oculus rift instead.
Ultimately the gear headset is comfortable, convenient and has an awesome library of apps, although because the library is so large it can sometimes be hit and miss. My current favourite use for the gear is to use it as a Netflix viewer on long trips, or when I want a big screen experience without fighting my partner for the remote. All that and more for less than $100. Who can say no?
4. Google Daydream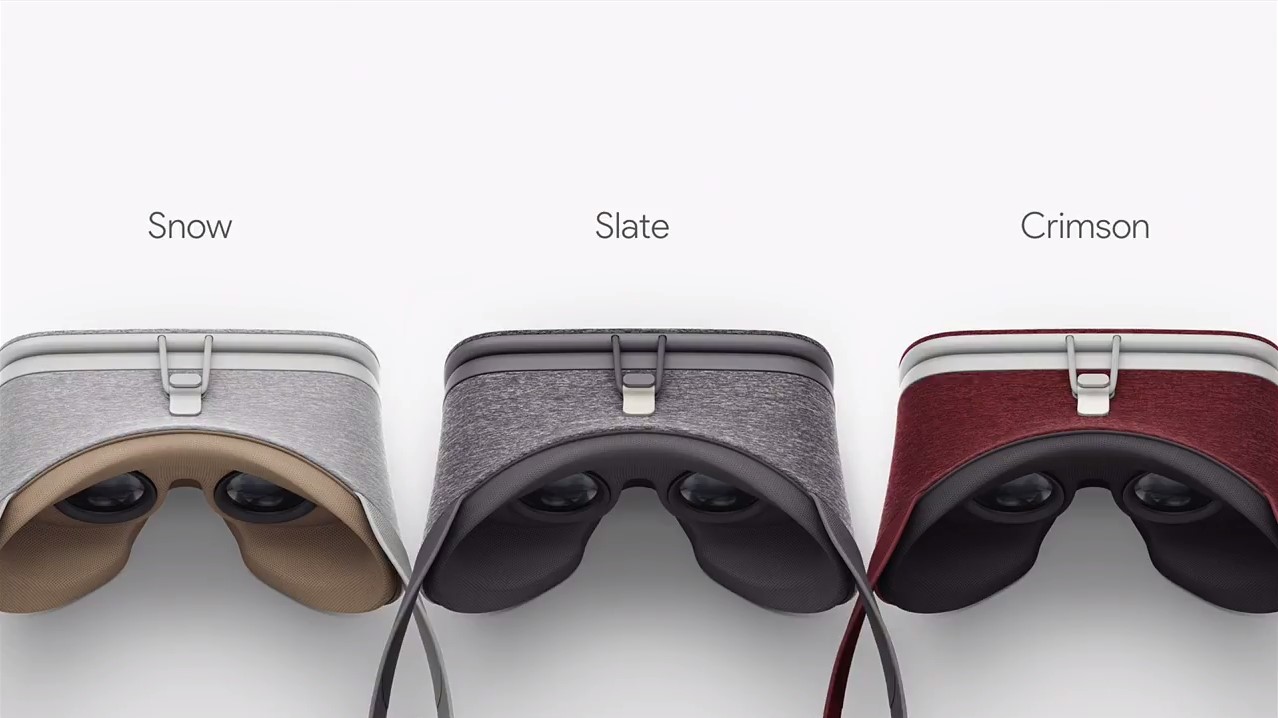 You'll like this because: I'm not ready to pay for a tethered VR experience, but comfort, style and quality are still important to me.
The other mid-market option is the fantastic Google Daydream. Stylish, comfortable and very affordable at $79, the Daydream is compatible with the latest android devices. Googles newest VR entry also comes with its own custom hand remote that functions similarly to the ones used by the Oculus and HTC-Vive.
Unfortunately, the Daydream suffers from being the new kid on the block. The Daydream library is still a little thin, but contrary to popular opinion that might be a good thing. Google has committed heavily to ensuring its VR app selection remains high quality, with strict standards for all potential developers. As such, if you're willing to wait, then the Google appstore could soon set the standard for mobile VR.
Tethered
These devices represent the best the industry has to offer right now, they all require the processing power of a console or a PC to use. They're not cheap, but the experience these headsets deliver will blow you away.
3. PlayStation VR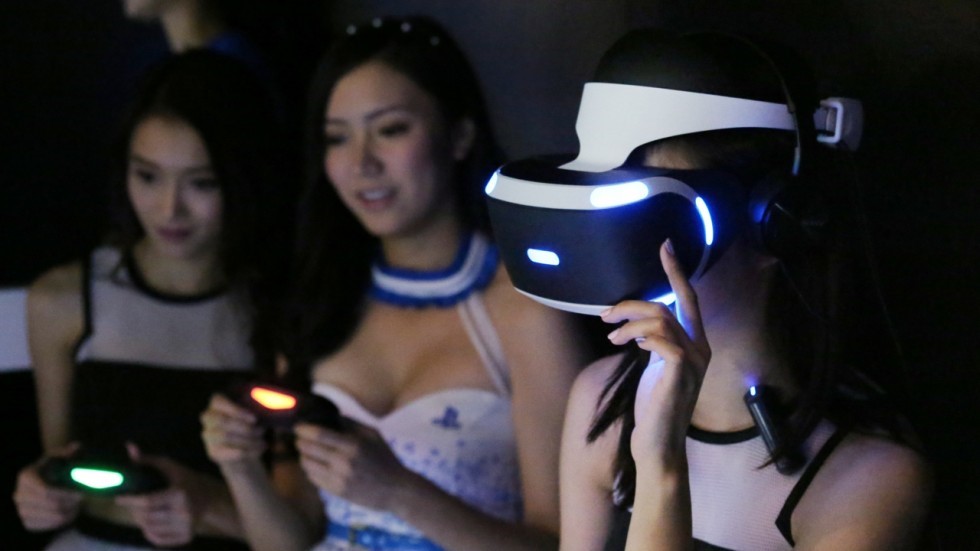 You'll like this because: I own a PlayStation and use that as my gaming platform, I also am willing to pay for a very high quality VR experience on the PS4.
The Sony PlayStation VR headset offers a polished, console based and easy-to-use tethered VR experience with a reasonable price tag compared to its competitors. Currently only a few titles include tailored support for the headset, including Resident Evil 7: Biohazard. However, the PlayStation VR does include a theatre setting that allows you to play any PS4 game using the headset however if you're not playing a VR ready game, this can feel like playing on a lower resolution than your current HD TV/ monitor despite its 1080p display.
While it remains the cheapest option for tethered VR, if you want the full PlayStation VR experience you should be pay more. A PlayStation Camera is mandatory for the headset to function, and you will need to head out and buy an additional PlayStation Move controller for the handheld motion functions. Although chances are if you're as excited about Sony's latest gadget as we are, then you'll already have the full collection.
2. HTC Vive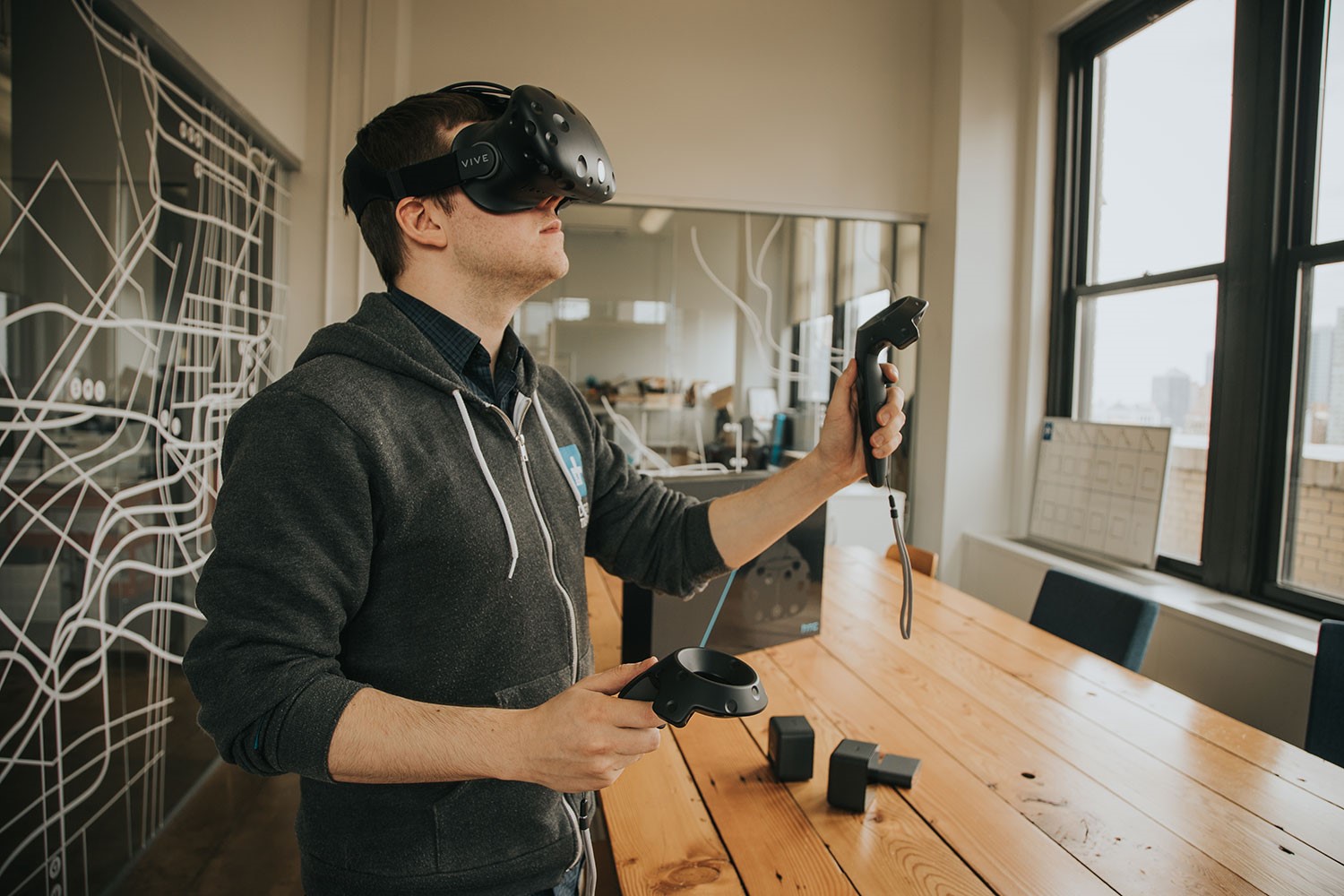 You'll like this because: you love VR gaming, have an awesome gaming PC and money isn't a huge concern for this purchase.
I have a confession to make: Anything steam does I love. It's a bad habit I know and one day I might regret it but that day isn't quite here yet. The HTC Vive's partnership with Steam is sure to bring great things to PC gaming in the near future. Ultimately though the headset is exactly what it claims to be; a top of the line Virtual reality experience for hardcore VR enthusiasts.
Unlike the Rift and PlayStation VR, the HTC Vive comes as a full package. Headset and advanced motion controllers all come included, but what really makes the Vive stand out is the advanced tracking system it uses. Instead of tracking movements from your seat, the Vive allows you to define a 10-foot area in the room using the two base stations that come as a standard part of the package. You won't believe how cool that is until you see it yourself.
As you may have guessed, if you want the best VR experience then you should be prepared to pay for it. The HTC-Vive is by far the most expensive VR option, coming in at almost $800. As the Vive is so resource intensive, you may want to make sure your rig is up to standards, if so you can check out the recommended specs here. 
1.Oculus Rift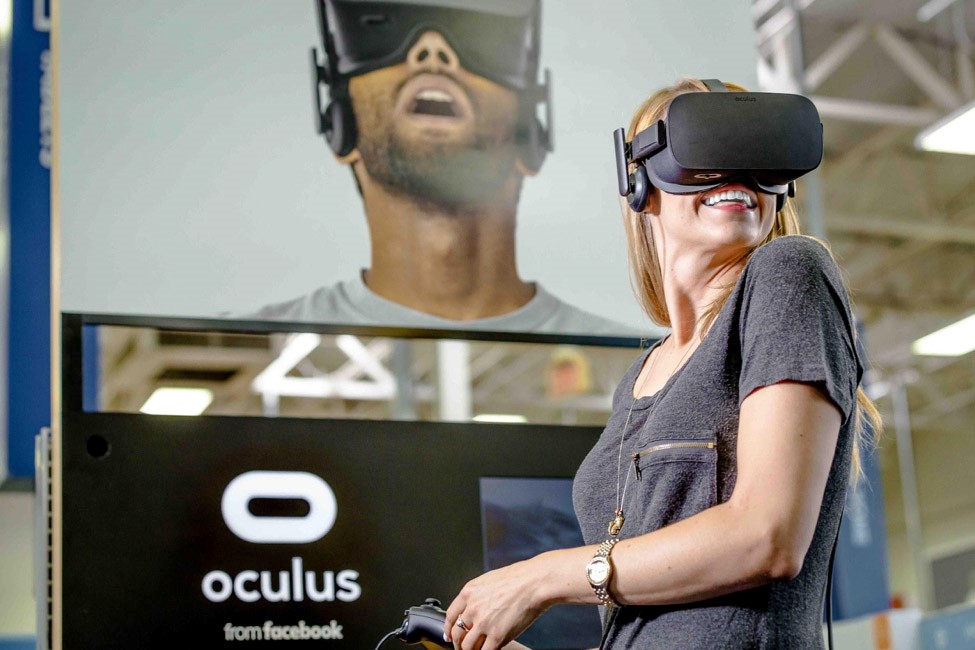 You'll like this because: While significantly cheaper than the HTC Vive, the specs are almost identical. I also want to use virtual reality tech to its fullest potential.
The Oculus Rift is pretty much the pioneer of modern VR. Even if it's no longer the only game in town, Oculus remain the posterchild for VR innovation and the retail version of the oculus rift proves that. With its new lowered price of $599.99, the Oculus is the price leader against its direct competitors at HTC. However, in terms of the headset specs the Oculus is almost identical to the HTC Vive, lacking only the Vive's room tracking technology. Another thing to consider is that if you want the motion tracker gear for that full immersive experience you will have to spend another $100. Not to mention the PC specs you'll need to run it. 
Really though, what Oculus brings to the table is more than VR gaming, it's a new virtual world. Since their landmark acquisition by Facebook: Oculus has promised to disrupt a lot more than traditional gaming with their headset. From swordfights across the boardroom to being able to watch movies with your friends across the world, the Oculus keynote has a lot of us very excited for what Oculus's vision of the future is going to mean for virtual reality.
Want to find out more about VR gaming? Check out these articles.
Image Gallery