Resident Evil 7: Everything You Should Know Before Buying It
Posted: 17 Dec 2016 9:46 am
Updated: 17 Dec 2016 7:34 pm
The Resident Evil series has went from from survival horror to action, but now, the franchise returns to its roots with Resident Evil: Biohazard
It All Began With a Trip to An Old Creepy Mansion…
In 1996, Capcom released a new game called Biohazard (Baiohazādo バイオハザード ), which will be best remembered as Resident Evil. It told the tale of a doomed group of an elite squad of police officers known as S.T.A.R.S. in the fictional Raccoon City. After a series of gruesome murders occur in the nearby Arklay Mountains, they are sent to investigate. After the first group goes Missing In Action, a second group is sent to rescue them, only to be stranded there and face the horrors of the Spencer Mansion and the mad experiments of the Umbrella Corporation like the zombies, the mutated beasts, the infamous T-Virus and the terrible Tyrant.
Now 20 years and 20 games later, Capcom releases a new installment of this franchise. But after all these years and all kind of sequels and spin-offs is it worthy?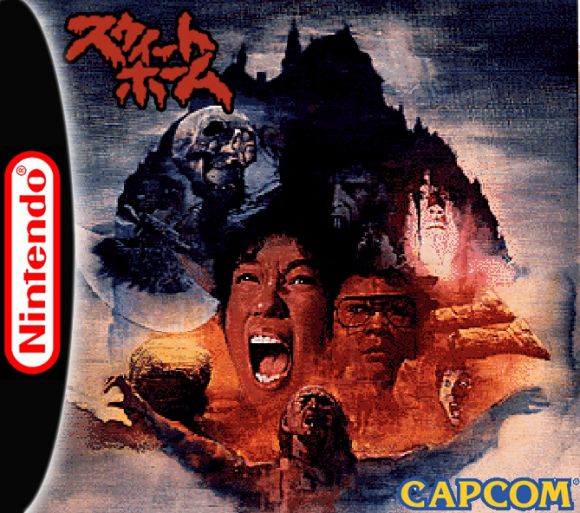 In the origin, Resident Evil was inspired by Sweet Home
Do You Remember What Made Resident Evil Fun?
After the controversial RE5 and the much criticized and disappointing RE6, Capcom is going back to what made the franchise so great in the beginning, leaving behind the gun fest and the quick time's events. A big difference between the last two games and this new one, RE7 returns to the nonlinear exploration, oppressive atmosphere, puzzle solving mysteries and jump scares.
Of course, classic mechanics also make a comeback, like the healing herbs and the traditional inventory.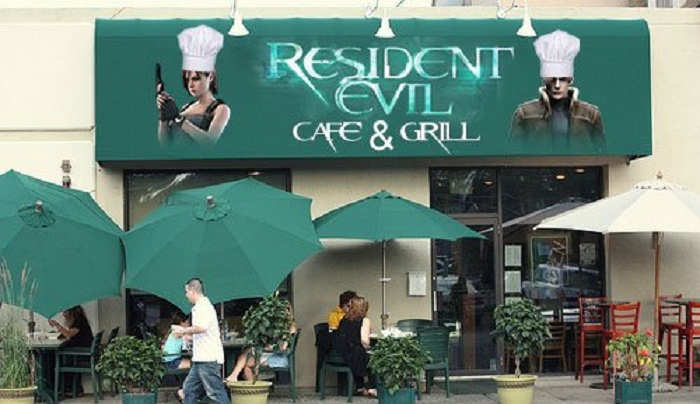 In Tokio there is a Resident Evil Café and Grill… and no, the Jill Sandwich is not in the menu
So What's the Story of RE7?
Set approximately 4 years after the events of RE6 in the fictional city of Dulvey, Louisiana in the Southern United States, we step into the shoes of the main protagonist, named Ethan, who is on the search for his missing wife, Mia, which leads him to a derelict plantation mansion, home of the strange Baker family. There, Ethan must unravel the mystery of the inhabitants, defend himself against Jack Baker and his wife Marguerite, and survive the creatures that live in the house.
Little more is known about the game. A few teaser trailers and some released videos show a lonely and dismal house in the Bayou, where Ethan's wife was last seen. There is also a recording from her (presumably) warning Ethan to not come after her, and some images from the weird Baker family, and a clue that something horribly wrong is going on there.
Although some connections to previous events in the series will be made, the game will feature new characters, new monsters and new antagonists. The title of the game, "Resident Evil: Biohazard", is supposed to be a clue to what's behind the game's plot.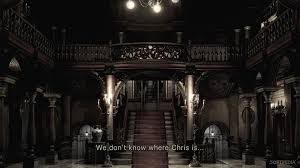 Stanley Kubrick's "The Shining" inspired the Spencer Mansion
"Kitchen, Beginning Hour and Lantern" A Taste for things to Come
The first video released by Capcom is called "Kitchen" and shows an unfortunate victim of the Baker clan, strapped to a chair while Jack tries to feed him. After the unknown victim refuses, Jack kills him with a knife.
 The second, called "Lantern", it tells the story of a young woman by the name of Mia hiding from an agitated old lady holding a lantern. Mia tries to escape trough the mansion, while the woman follows her, and finally, corners her.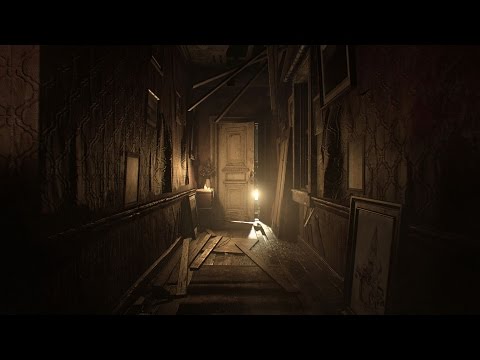 The third and final video is called "Beginning Hour" and follows a paranormal TV show crew. The demo uses the found footage narrative. A recorded tape, dated June 1, 2017, made by a cameraman named Clancy Javis who, along with the producer Andre and Pete, the show host, enters the house. Andre tells the story about the house belonged to the Baker family, who disappeared three years ago, among some rumors about their son, Lucas.
Andre disappears and Clancy goes looking for him, and eventually finds his bloodied corpse hanging from a hook. As an unknown person steps closer, the tape recording ends. New recordings revealed Pete was fatally stabbed by a monstrous woman who approaches Clancy before the tape cuts off, and in the full recording, Clancy dies.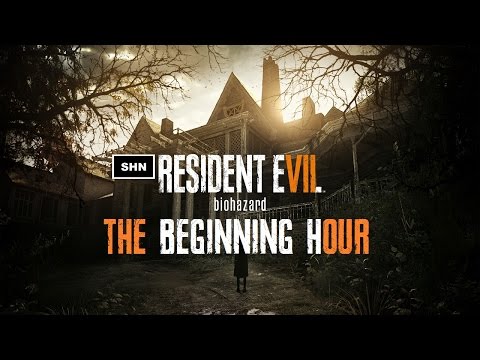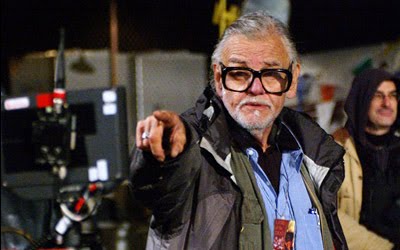 George Romero directed a RE2 TV commercial
No, This Is Not a Ghost Story
RE7 teaser trailer and the released demos, Kitchen, Lantern and Beginning Hour create some confusion among fans because of the appearance of a ghost-like figure in them, leading to speculation that this game will feature supernatural elements like spirits and demons or ghosts but director Koshi Nakanishi promises the series' trademark zombies will still be present.
"I think you can look at the trailer or the demo and get that impression, but don't worry, we haven't just thrown out Resident Evil as it exists and turned it into a ghost story. It will all make sense in the end," Nakanishi said in an interview.
Nakanishi went on to explain "The Resident Evil franchise stands atop five pillars: horror, exploration, solving puzzles, juggling resources, and fighting or fleeing from monsters. The game's demo was orchestrated to highlight exploration and horror; a message Capcom needed to communicate front and center, as the past few RE games have strayed far from series roots."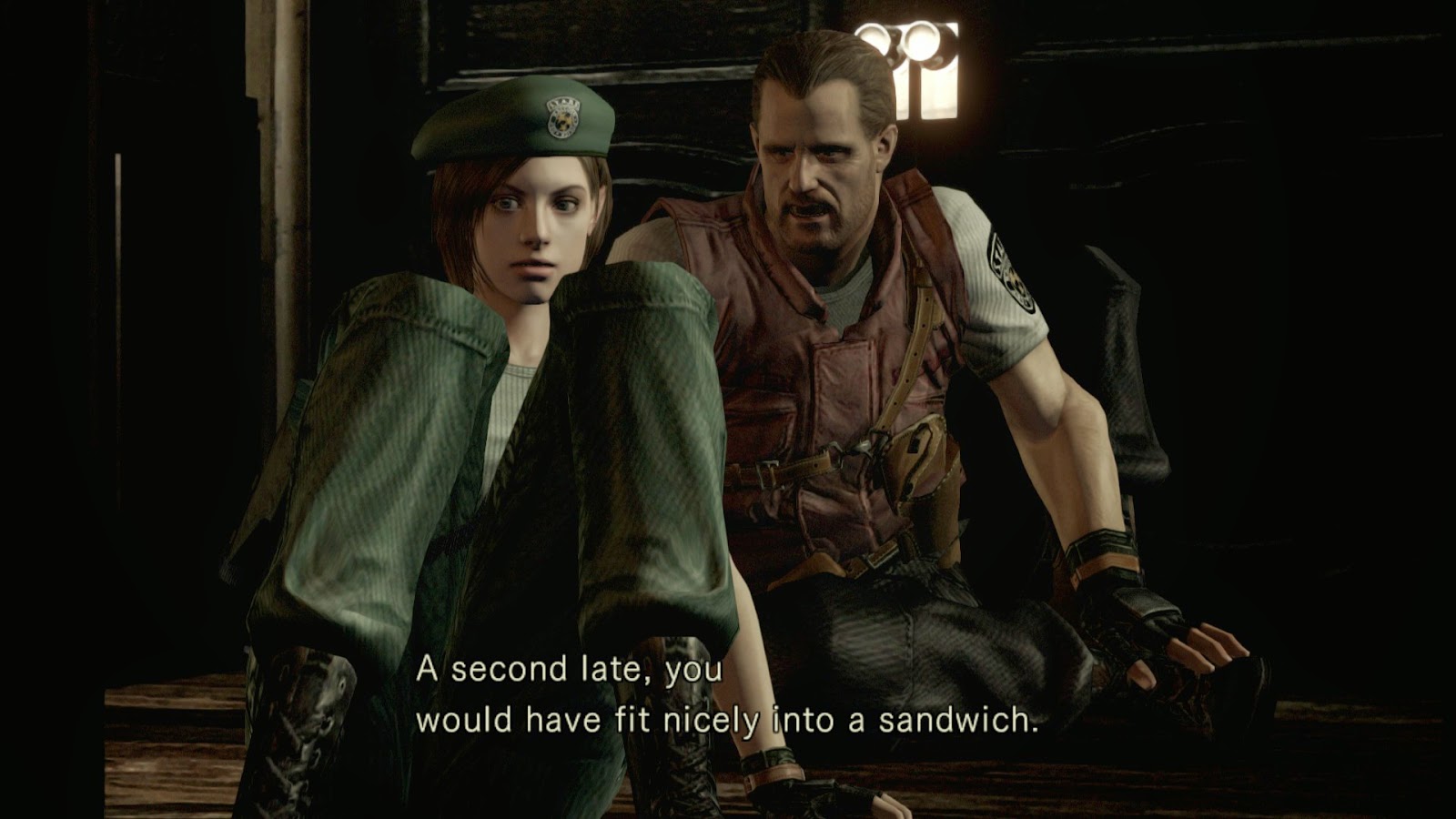 Holds the Guinness World Record for the Worst Game Dialogue
What's New?
Following the release of Resident Evil 6, a lot of internal discussion regarding the direction of the next installment (RE7) happened. Capcom staffers recognized that the last game, which theme was bioterrorism attacks across the world, had grown out of hand and, as a result, long-time fans of the franchise claimed that what made the series special had been lost. To regain that, Jun Takeuchi, who is the executive producer of the game, requested that the series be "stripped down to its core": horror. The developers thought that returning the game to one location and using a first-person perspective to immerse the players in the environments, would be the best way to achieve that.
A big difference from the previous games, the main protagonist, Ethan, is not a former marine, police officer or combat veteran of any sorts; is a common civilian, dragged unwillingly into a nightmare while looking for his missing wife.
Another innovation is the first person perspective. Although this was used in the RE Survival series, those games were First Person Shooters with a rail mechanic. Not this one. This is a First Person Exploring / Survival Experience.
Not only RE7 pretends to be a new chapter in the series, but also bring something for the next generation of gamers, for example, Japanese rock band L'Arc-en-Ciel was called to create the song "Don't Be Afraid" for the game.
The game is built on a new engine, named RE Engine and is planned for PlayStation 4, Xbox One and PC's but also will support VR, at least in the PlayStation 4. The game is compatible with the new models PS4 and Xbox One. HDR is offered on both, while the 4K mode is offered on PS4 Pro only. The game aims to provide the "ultimate horror experience" on the newest consoles thanks to more expressive visuals in high definition. The game will be available for PC both on Steam and on the Windows Store. Both versions support HDR and 4K, and the Windows Store version only can also share saved data with the Xbox One version.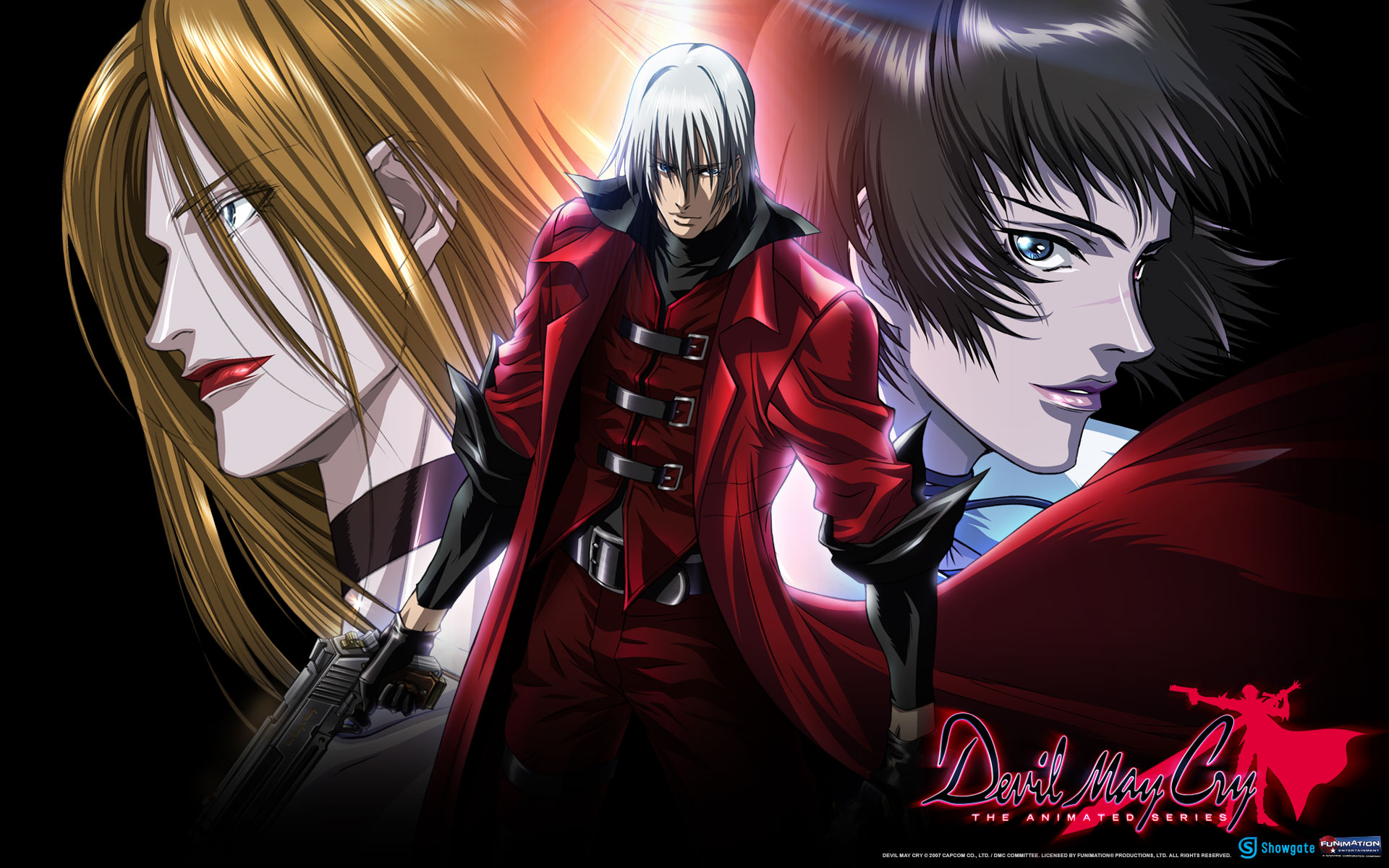 Devil May Cry was supposed to be an RE sequel
"Shut Up and Take My Money..."
The pre-order price for the game is $50.99. Originally, the digital deluxe version was priced in $79.99 but now is getting a ten dollar price increase to $89.99. This version includes the game and season pass for two extra story episodes. An additional story episode is now being added, explaining the bump in price.
Pre-order customers of both the standard and deluxe versions are in for a treat as well. The Survival Pack: Recovery Set full of consumable healing items will bet thrown in and you'll find them in your inventory every time you start a new game. You'll also be able to play on the Madhouse mode difficulty level from the get-go rather than having to complete a run-through on normal first. A "mysterious in-game Lucky Coin" will be thrown in as well.
Finally, after many weeks of gossip and rumor, RE7 Collector Edition has been announced. Capcom presented the contents of the special edition to be sold after January 2017. Capcom confirmed that this special edition would be compatible with PlayStation (4 and VR), PC and Xbox One, and will include:
- An eight-inch detailed model of the Baker mansion, which when opened functions as a music box playing the main theme rendition of "Go Tell Aunt Rhody" with LED effects
- A 20 anniversary Art Book
- A mannequin finger shaped 4-GB USB flash drive comprised within a VHS tape box
- Resident Evil 7 Biohazard conceptual art lithograph
- A Steel Book Case to hold the game
- A "creepy note" from mansion residents
All this for $179.99.
The edition will ship when the game comes out on January 24 for PS4, Xbox One and PC.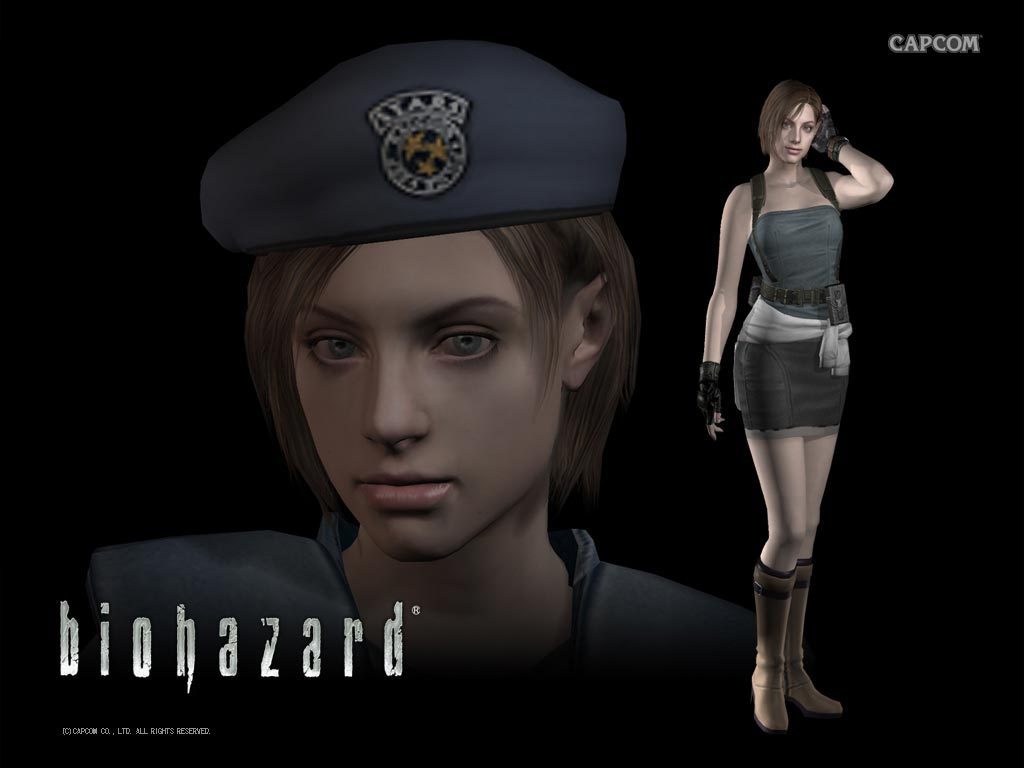 Jill Valentine's birthday is… February 14 (which coincides with Valentine's Day)
System Requirements for PC
If you are planning to purchase this game for your PC, here are the requirements to play it and enjoy the full experience.
Minimum:
OS: Windows 7,8,8.1,10 (64-BIT Required)
Processor: Intel Core i5-4460, 2.70GHz or AMD FX-6300 or better
Memory: 8 GB RAM
Graphics: NVIDIA GeForce GTX 760 or AMD Radeon R7 260x with 2GB Video RAM
DirectX: Version 11
Sound Card: DirectSound compatible (must support DirectX 9.0c or higher)
Additional Notes: Hardware specification target 1080P/30FPS.
Recommended:
OS: Windows 7,8,8.1,10 (64-BIT Required)
Processor: Intel Core i7 3770 3.4GHz or AMD equivalent or better
Memory: 8 GB RAM
Graphics: TBA (4GB VRAM)
DirectX: Version 11
Sound Card: DirectSound compatible (must support DirectX 9.0c or higher)
So, Should You Be Excited?
Probably yes. Because after many years of mediocre games, living on the name of a beloved franchise, but without bringing anything new or exciting to it, Capcom finally remembered why RE was a success in the first place, and they are (or so it seems) trying to bring back that same emotion gamers had in 1996 when that first zombie turned around and we said OMG!
You May Also Be Interested In:
The 7 Best Resident Evil Games To Play In 2016
Resident Evil HD Remaster
 
10 Best Resident Evil Games, Ranked Best To Worst
 
10 Most Evil Games On PC
Previous Story
This is the oldest story.