Best Social Games to Play Online
Updated: 04 Aug 2016 7:37 pm
Online Social Gaming at its Best
Let's face it: social and video games wasn't always a thing that went together. But it's a whole new world out there. And with that comes lots of options to virtually meet people. And not just in the FPS-I'll-kill-your-mama kind of way.  So we've dug up some of the best video game options for social interactions (and even dating) around today.
As a disclaimer, this list contains a few sites that are for mature audiences and are not meant for anyone under the age of 18. If you are not over 18 yet, please do not continue with this article.
16. Smallworlds
SmallWorlds Trailer
Our first option is a free sim game. There isn't really a story to explore on this one. But you can create your own character from the ground up. And more than that, you can create your own house and even go to other people's houses and play games with them.
There are also monthly missions to complete that unlock special items that are only available for a limited time by completing that mission. And there are often special offers for starting up. For example for July of 2016 you get 1,000 free tokens, a free pet, a starter home, and bonus decorations.
What makes this such a great social option is the outstanding established community within the game. The community is more than 25 million strong. And there are limitless options for personalization, so your avatar's appearance can really say a lot about you. It's like an instant icebreaker. People can already tell so much about you just by looking at you.
There's also the aspect of people coming over and seeing your personalized house and pet. It's fun and you can really show off your style and flair and get ideas from other people. And you can virtually play games with each other which is so much fun because you can see what they're like to play games with, which let's face it, is something we are all into so it's kind of important to see how people game.
You can also live instant message and chat with people and just be yourself with millions of people from all over the world with similar interests.
Smallworlds gameplay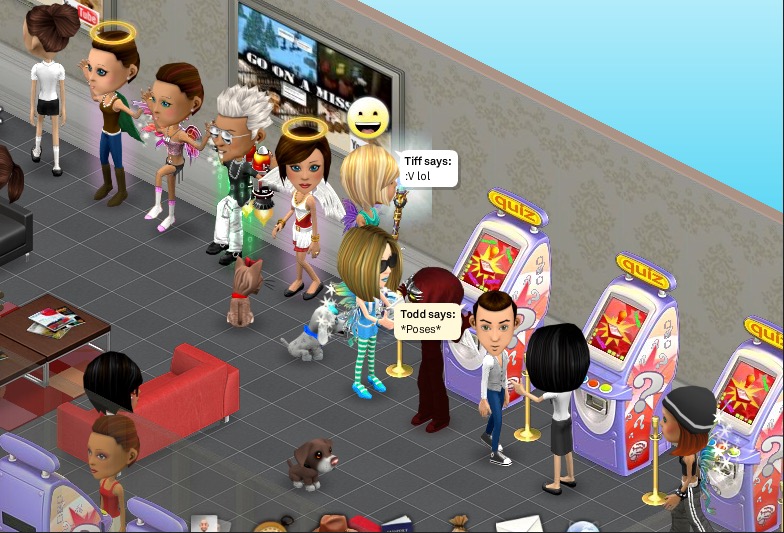 Take quizzes and chat with friends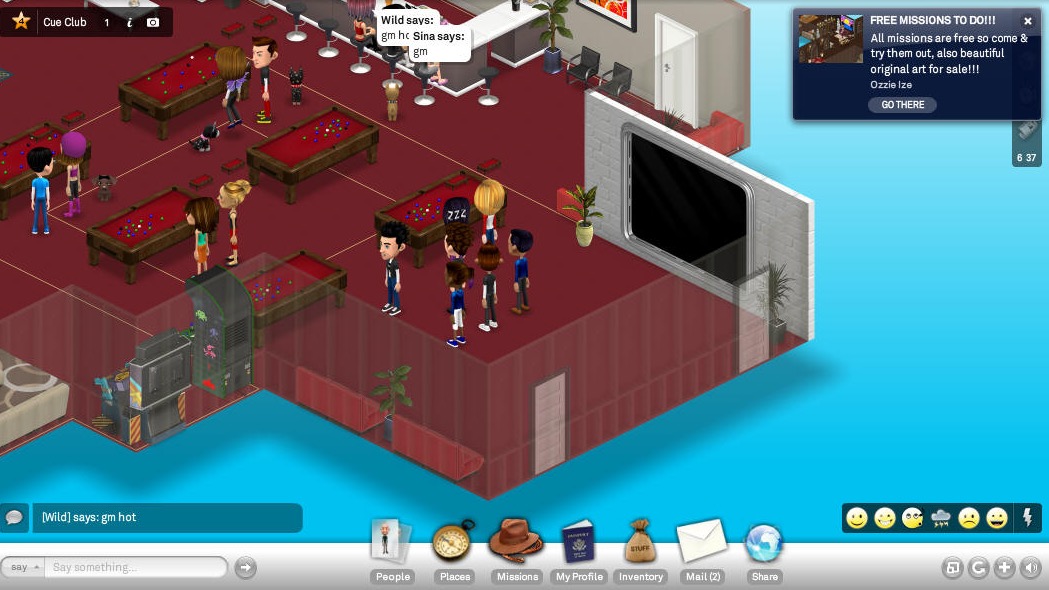 Get together and play a round of pool and let people know how you feel
Image Gallery