Until Dawn: A Horror Game That Needs to be on PC: Page 5 of 11
Updated: 23 May 2017 1:56 am
Could you survive as a character in a horror movie?
5. Sexy Scenes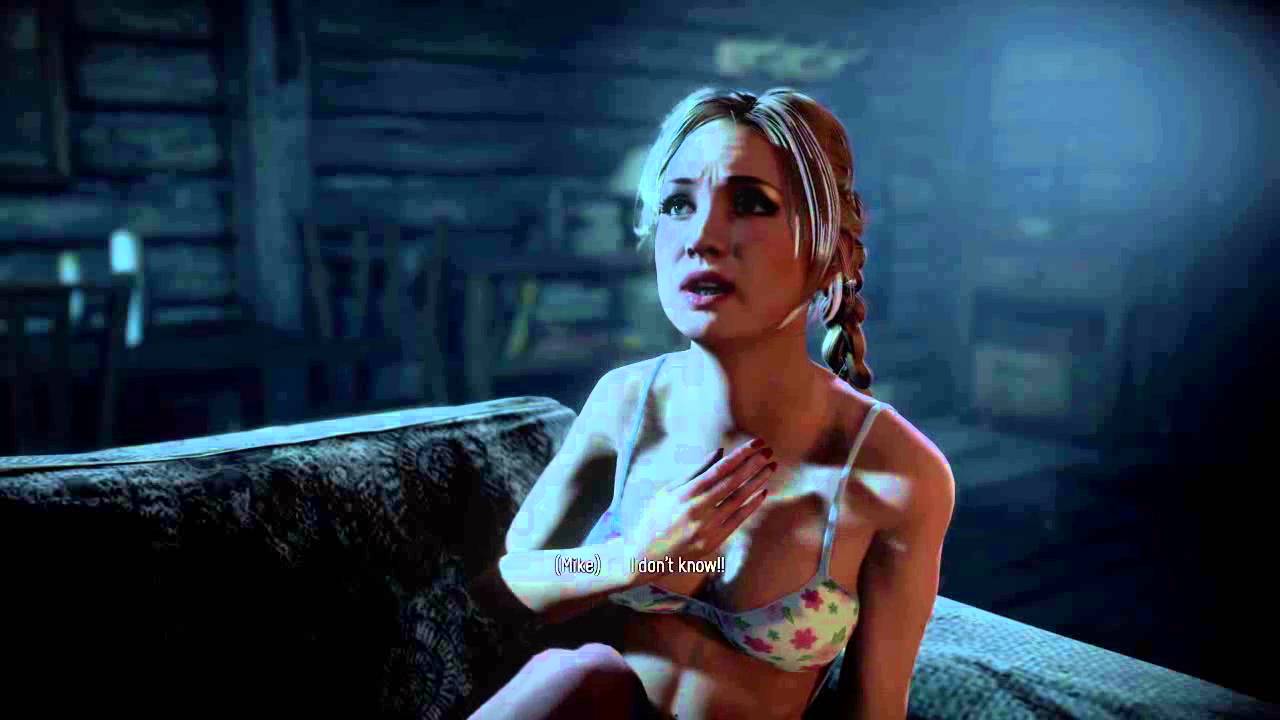 Sexy teens are a slasher movie must-have.
A slasher movie would not be complete if the unsupervised teens did not fool around. In Until Dawn's opening we see the group play a cruel prank on one of the twins because she has a crush on Mike. Her heartbreak starts the chain of events which lead to the twins' disappearance.
One year later the friend group returns to the cabin, and a few things have changed. There have been a few break-ups, and a couple new relationships have blossomed. They are all eager to put the tragedy of the past year behind them and move on to … more entertaining activities.
Depending on the player's choices, there is potential for drama, new love, and some sexier moments. For instance, Mike is in a new relationship with Jessica. If the player manages to strengthen the affection between this couple Mike may manage to seduce Jessica. The consequence of this action is that Jessica will then be walking around in her bra and panties for the rest of the game. Ok, maybe some players do not thing of a pretty girl in her underwear as a "consequence".
Here are a few of the sexier scenes in Until Dawn.
Image Gallery