The 17 Best Hack and Slash Games for PC: Page 7 of 9
Updated: 22 Dec 2018 7:08 am
Like lambs, they line up to the slaughter
6. Nier: Automata
There is still a world worth fighting for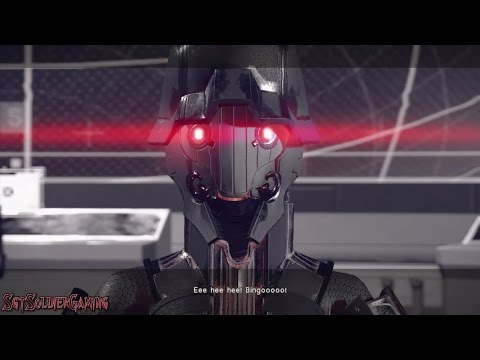 Set in a post-apocalyptic universe in the year 11945, Neir: Automata is an action-roleplaying game that takes you on an adventure through a dangerous environment filled with crazed robots and strange creatures. You take control of an extremely advanced android tasked with scouting and special ops to prepare for a future military operation against the alien machine threat that has invaded Earth.
Known for their sharp and highly enjoyable combat, Platinum Games nails this beast on the head again providing some truly stunning animation and effects and handing us a polished system that will have you ogling over the sheer power and flare of your onslaught. What's more, the developers do a wonderful job adding variety to the gameplay and seamlessly interjecting 2D sequences as well as some platforming and shooting segments more akin to top-down bullet-hell games. This brilliance is further highlighted by its graphical charm and deliciously orchestral soundtrack.
The adventure of this game sends you across a desolate and dreary post-apocalyptia ravaged by otherworldly invaders. You will delve into collapsed tunnels and dilapidated buildings devoid of human life and littered with hazards. Eventually, you will be able to play the story from multiple perspectives and the game incentivizes at least a second playthrough with New Game+ content and some secrets that can only be obtained during your second time through.
What stands out:
Beautifully desolate open-world
Masterfully crafted story and characters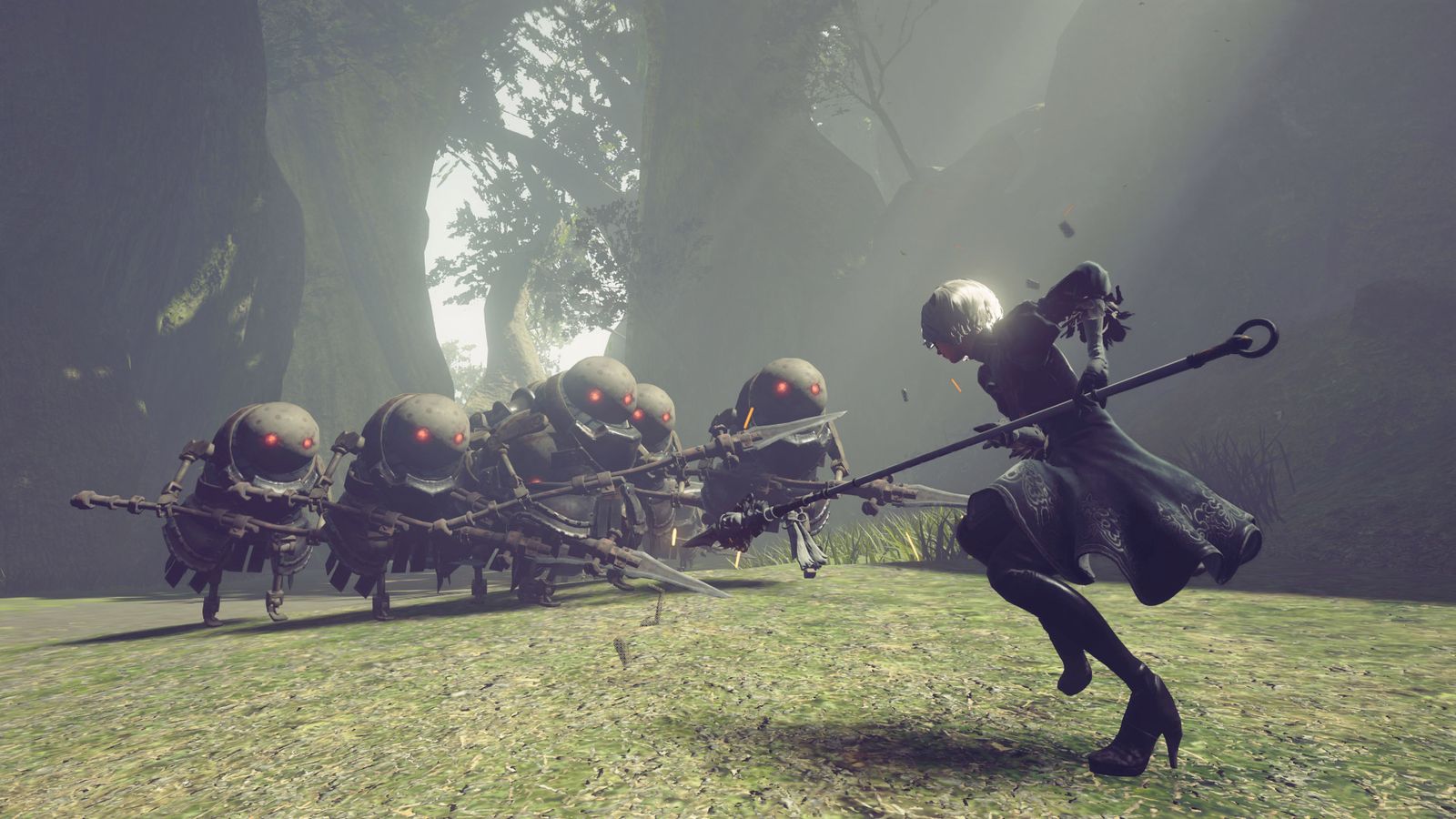 Face off against human-devouring robots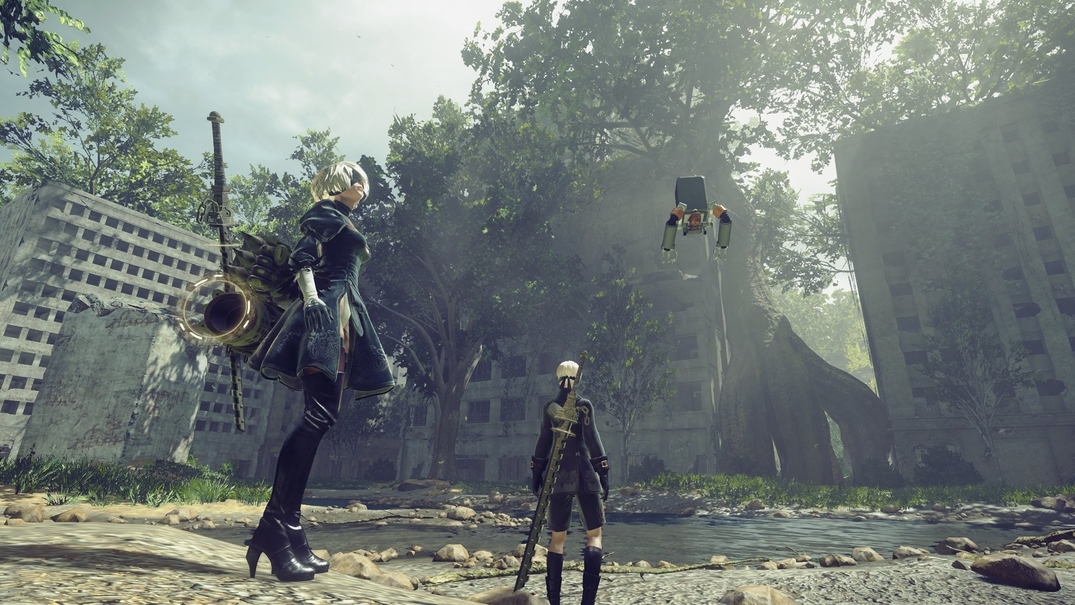 Simply jaw-dropping environments
5. DmC: Devil May Cry
Reenvisioned while still adhereing to the Rule of Cool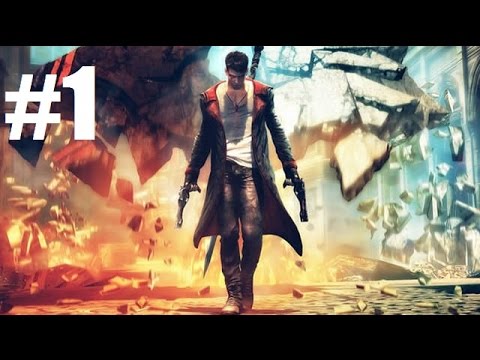 Released in early 2013, DmC: Devil May Cry is meant to serve as a reboot and is considered to be the fifth installment of the series. Development studio Ninja Theory takes control of the franchise and re-envisions it in a much more Western light. You are reintroduced to Dante and the world of Devil May Cry both of which remain thematically similar but are visually distinct from previous installments. If you are a fan, this could be initially off putting but the stellar effects and impeccable feel of the combat ensure that the game rings true to its inspiration.
Anyone familiar with Devil May Cry knows that fighting your way through the game is not just about winning battles but doing so with flare and glamour to gather buckets of points from your enemies while comboing, juggling, and executing everything that steps in your path. In this reboot they added onto Dante's already impressive arsenal and array of skills making it easier than ever to flawlessly chain together sword strike after bullet barrage on your way to reaching the SSS rank in style points.
What stands out:
Unbridled action
A fresh look on an old series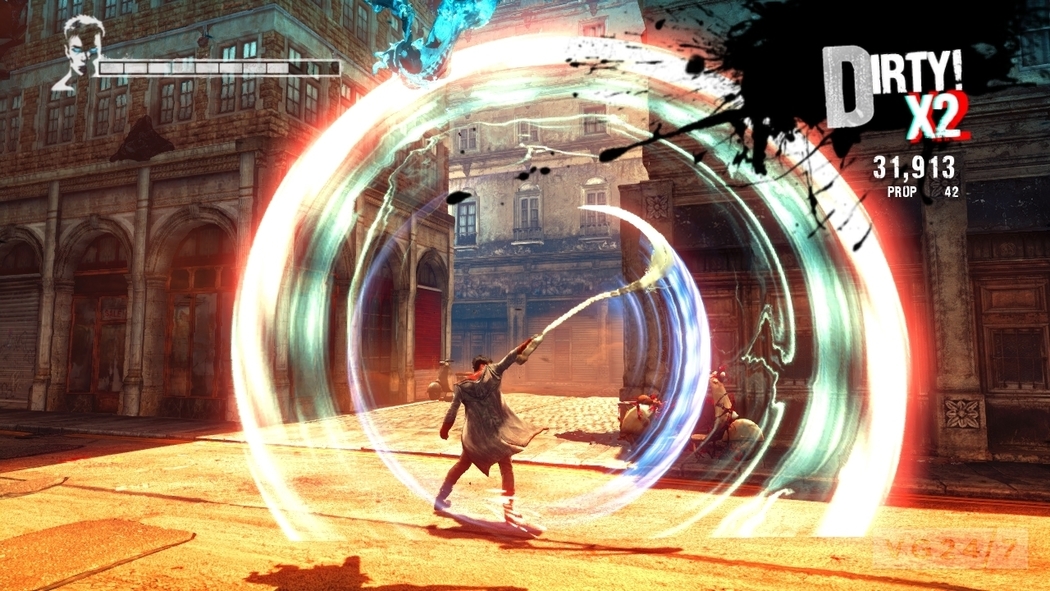 Impressive effects and a stylish UI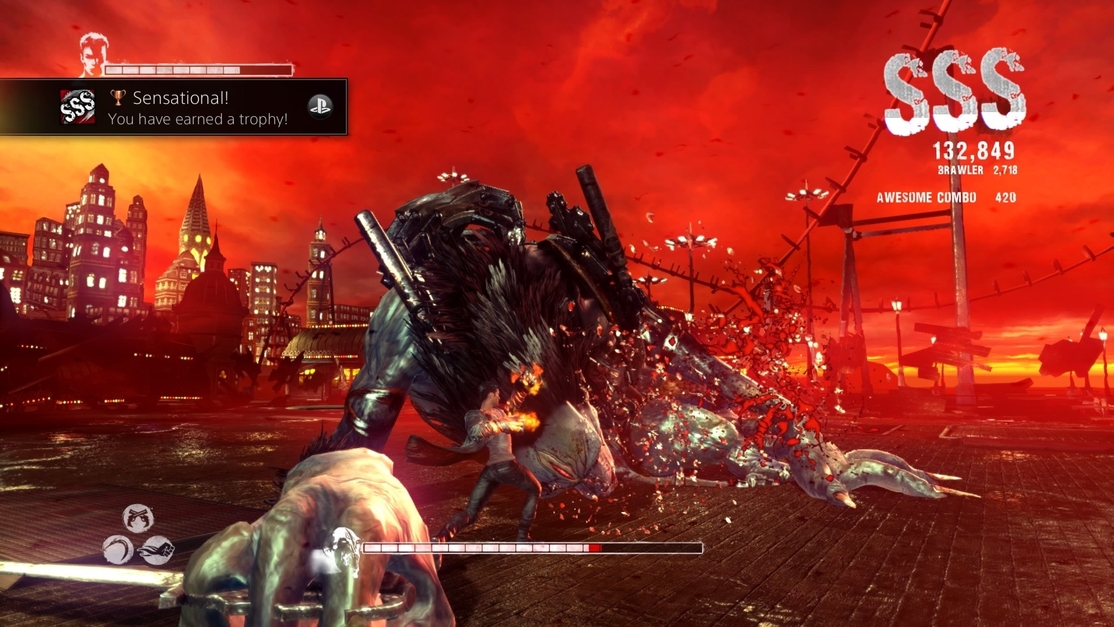 Unleashed devastatingly beautiful combos
Image Gallery