The 17 Best Hack and Slash Games for PC: Page 3 of 9
Updated: 17 Sep 2019 5:26 pm
Like lambs, they line up to the slaughter
13. Ryse: Son of Rome
For your family and honor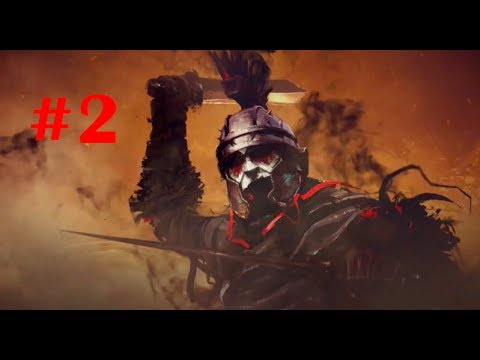 Developer Crytek bursts onto the scene again with another graphically stunning experience. This time we are taken to the legendary streets of Rome. Ryse: Son of Rome suits you up in the functional and stylish armor of a fresh Centurion following a barbarian raid on his home and the death of his mother, sister, and father.
Ryse uses its graphics to create an authentic experience planting itself firmly in the realm of historical fiction. This is especially true of the combat and style. Every formation, every shield parry and sweeping slash is made as close to accurate as it could be highlighting the excellence of the Roman Centurion. Forget your surroundings and fight like a Centurion!
The combat functions on a timer reacting to specific inputs with precision timing to create impressive and potentially flawless combos. While we have seen this "counter-attack" system implemented before, Ryse emphasizing crowd control and combo-executions in a well-studied Gladiator fashion where combat not only looks polished but feels powerful. Embrace the life of a vengeful warrior with the training to carry him through countless battles.
What Stands Out:
Brutally intense combat
Well researched equipment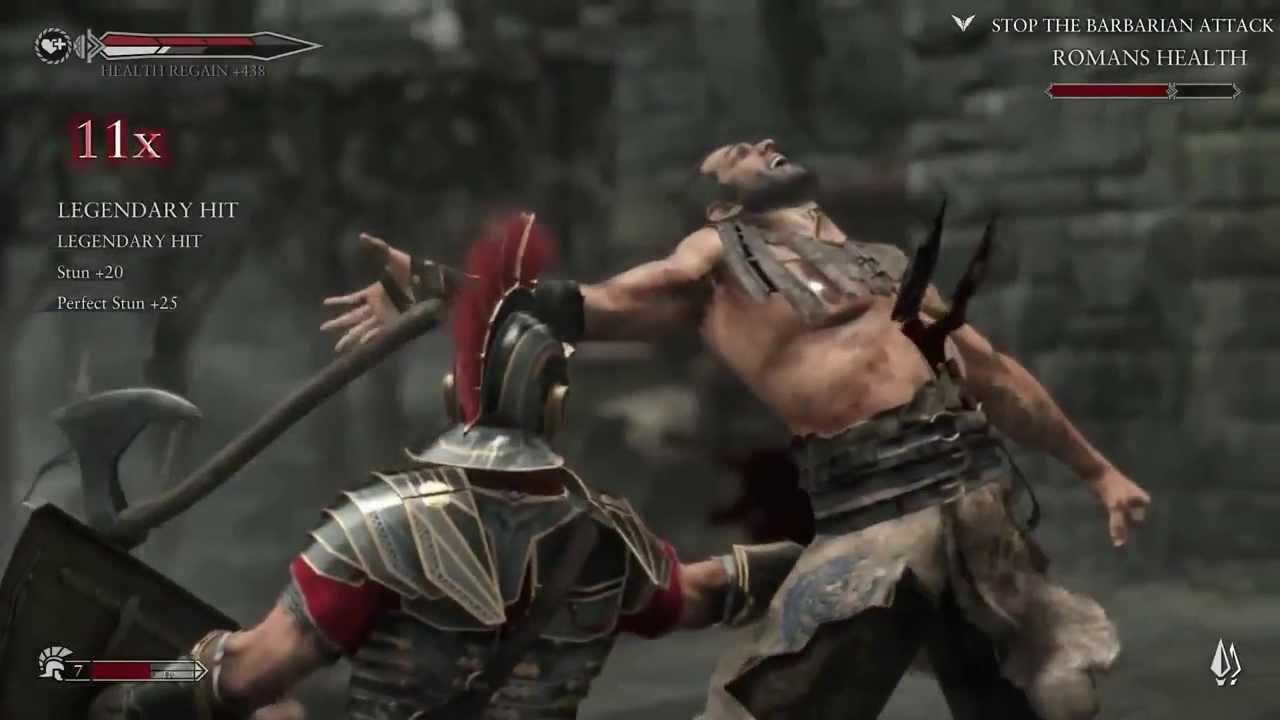 Merciless finishers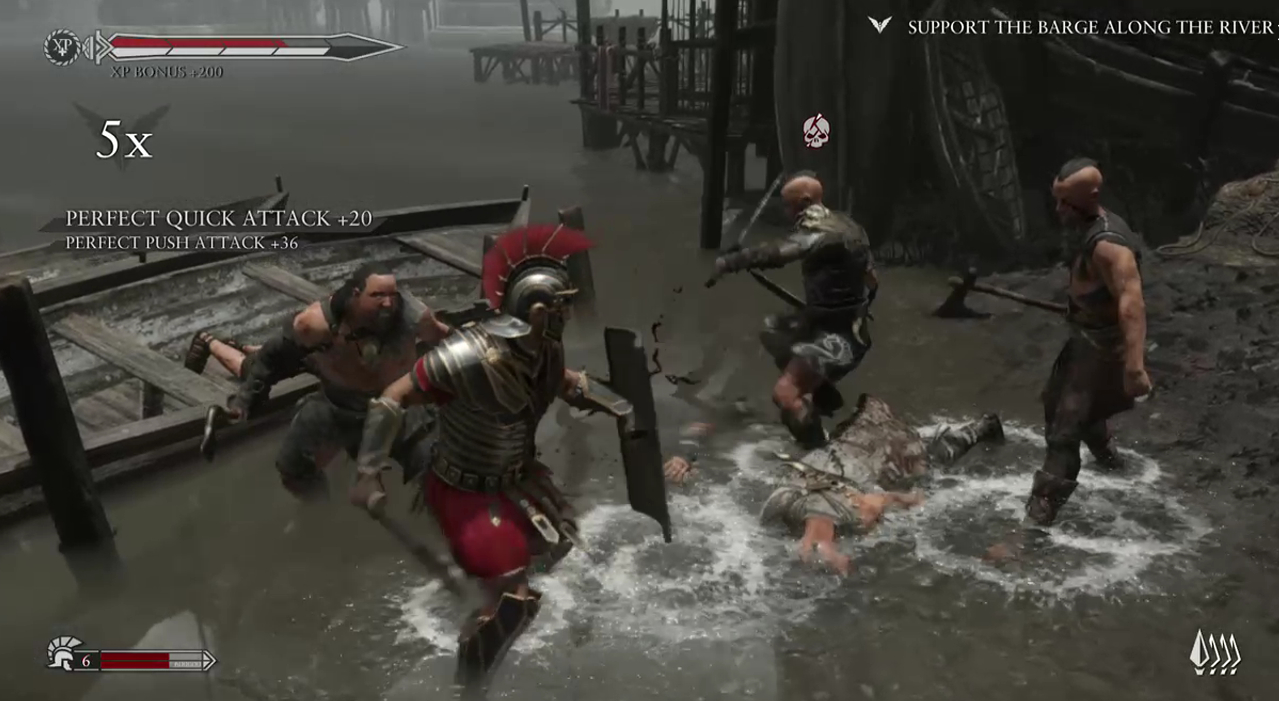 Dominate the battlefield and simultaneous enemies
12. Middle-earth: Shadow of War
Stake your claim in Sauron's front yard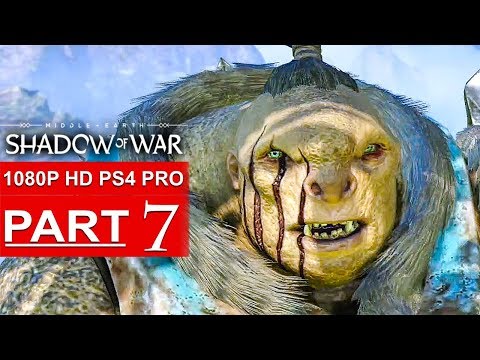 If ever a setting befitting the hack-and-slash genre, the treacherous and mystically damned land of Middle-Earth bears the name effortlessly. You are introduced as Talion, a dead Ranger given second life via ancient elf magic. Seriously. It is both charmingly fantastic and dripping with tragedy which makes it the perfect setting for unbiased vengeful slaughter. In case you needed more incentive, the game's "Nemesis system" ensures that Captains and other crafty orcs know your name and obsess over seeing your dead.
While the narrative of the game is intriguing and may have you wanting to visit more fiction based within the Tolkien-verse, this game hits the charts because of its masterfully entertaining combat. From Talion's phantom-imbued reflexes to the snarky quips and remarks from every other orc, this experience really places you on the soil of Middle-Earth dead in the center of its most grueling encounters. Shadow Of War is full of character promising endless hours of mayhem and military coups.
What Stands Out:
Nemesis system EVOLVED!
Turn Mordor against Sauron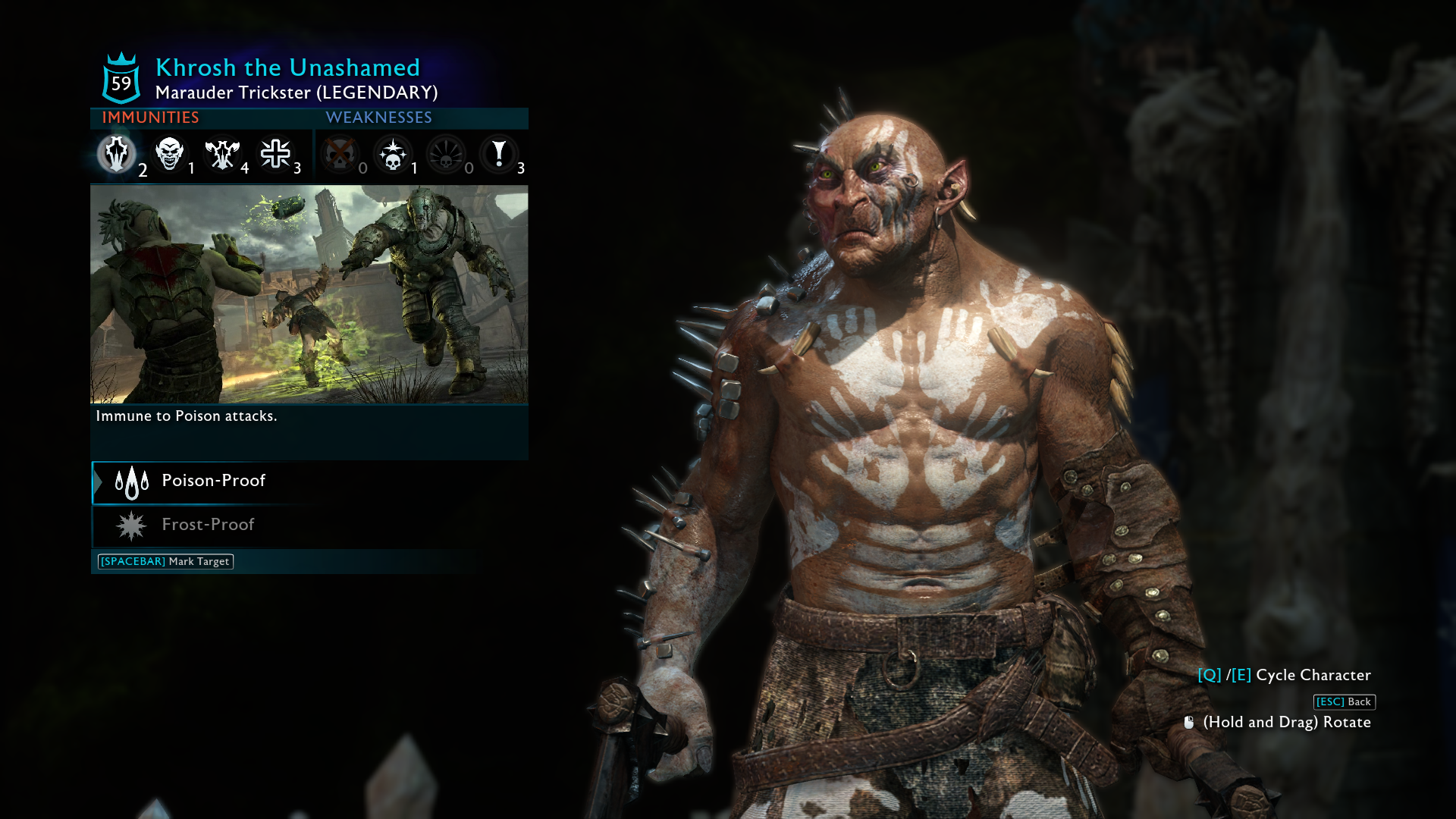 Cut down Sauron's minions with unparalleled precision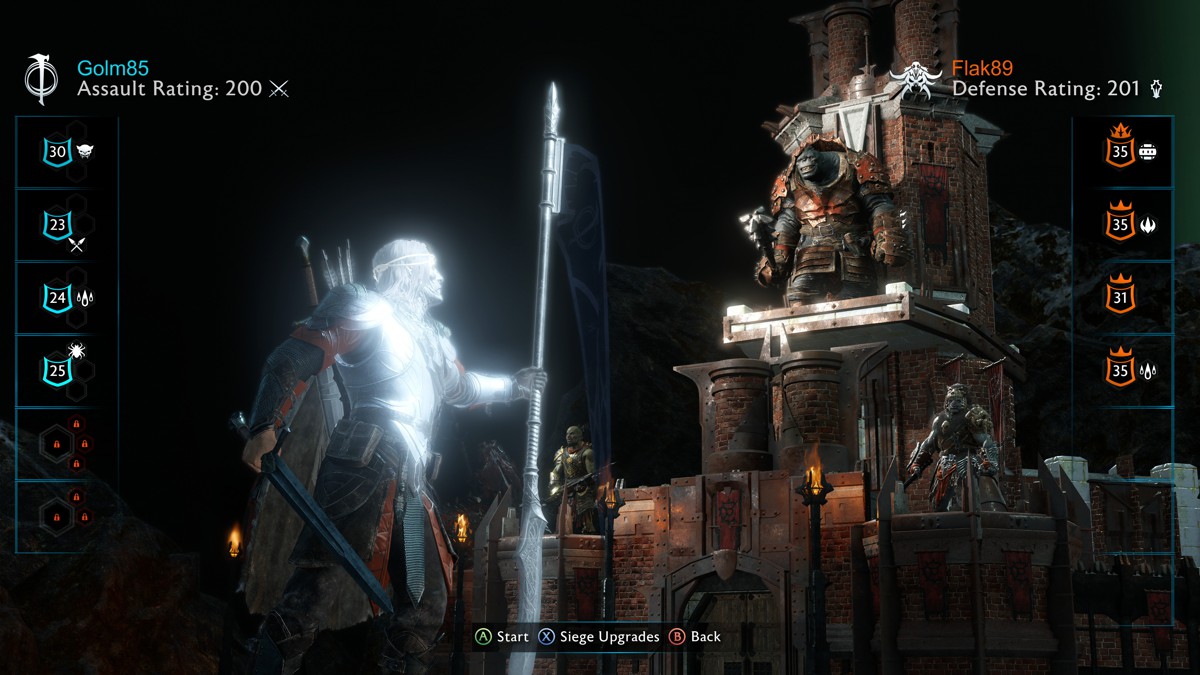 Get to know new faces and make new nemeses
Image Gallery