Top 100 Best Horror Movies You Should Watch With Your Buddies: Page 3 of 10
Updated: 07 Oct 2019 9:54 pm
The five heroes of the Texas Chainsaw Massacre (2003) peer down a darkened corridor, waiting for their chainsaw-wielding assailant.
80. Don't Hang Up (2016)
Rated R for disturbing violence and language, including sexual references.
When a pair of teenagers decide to spend an evening making prank calls, they soon find themselves in a nightmare. A stranger has turned their game against them… and it has deadly consequences. Like many horror movies in this day and age, Don't Hang Up makes a modern convenience into a vessel for terrible evil; fans of technology assisted horror such as Unfriended (2014) will delight at this new addition to the genre.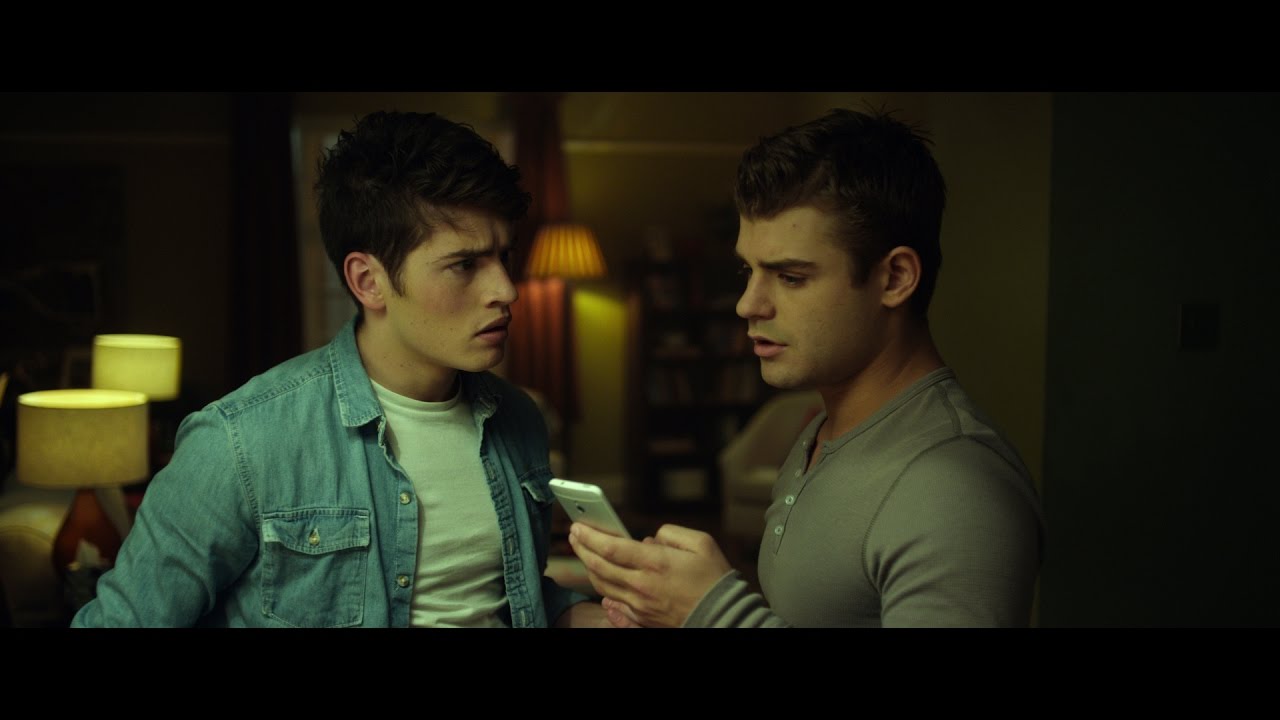 Teenage buddies Brady (Garrett Clayton) and Sam (Gregg Sulkin) have no idea what they're getting into when they decide to spend a drunken evening making prank calls.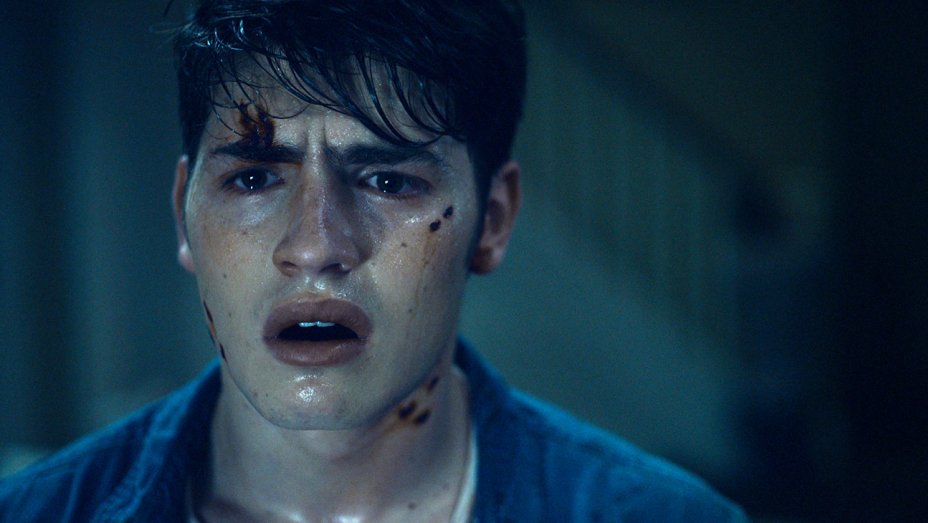 Brady, after being attacked by whoever has turned their game against them.
79. The Void (2016)
Unrated.
A police officer discovers a man limping down a deserted road, soaked in blood. After rushing him to a hospital, he finds that they are under siege from cloaked, cult-like figures surrounding the building. In the midst of insanity and panic, he and the survivors discover a gateway for something evil. A unique, Lovecraftian creep show filled with twists and turns, The Void will send chills up the spines of even the most seasoned horror movie viewers.
The staff of the hospital stare out the locked doors at the cult-like figures outside.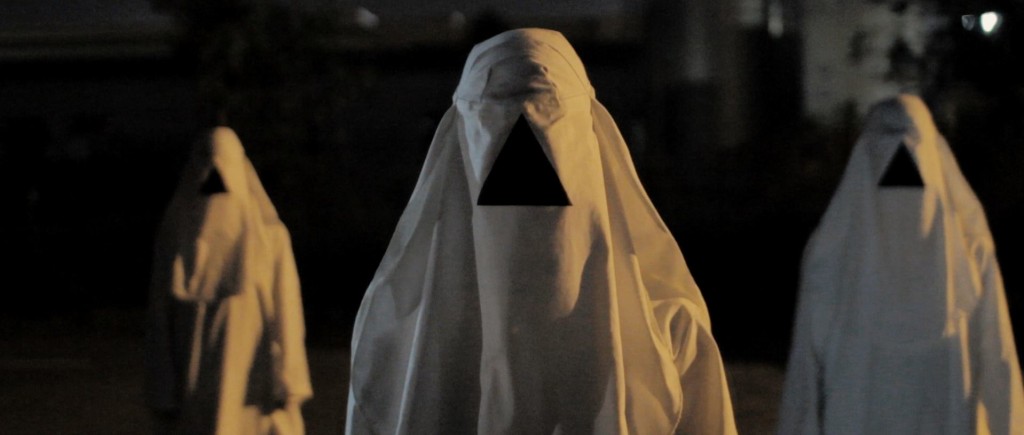 The strange, cloaked figures gathered outside of the hospital; their presence seems inherently malevolent.
78. Freaks of Nature (2015)
Rated R for bloody violence and gore, pervasive language, sexual content, and drug use - all involving teens.
In Dillford, vampires are at the top of the social order, zombies are on the bottom, and humans get along in the middle. But that balance is interrupted when the aliens arrive. Now it's an all out war. For fans of supernatural creatures and mortal combat, this film is a smorgasbord of all three.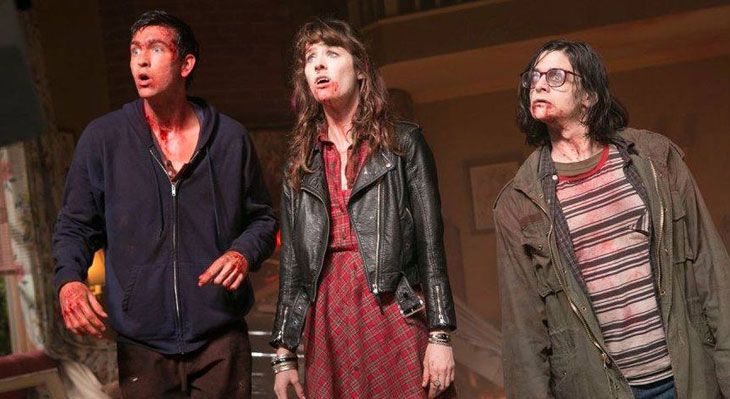 The main characters of Freaks of Nature (2015). From left to right: Dag (Nicholas Braun), Petra (Mackenzie Davis) and Ned (Josh Fadem).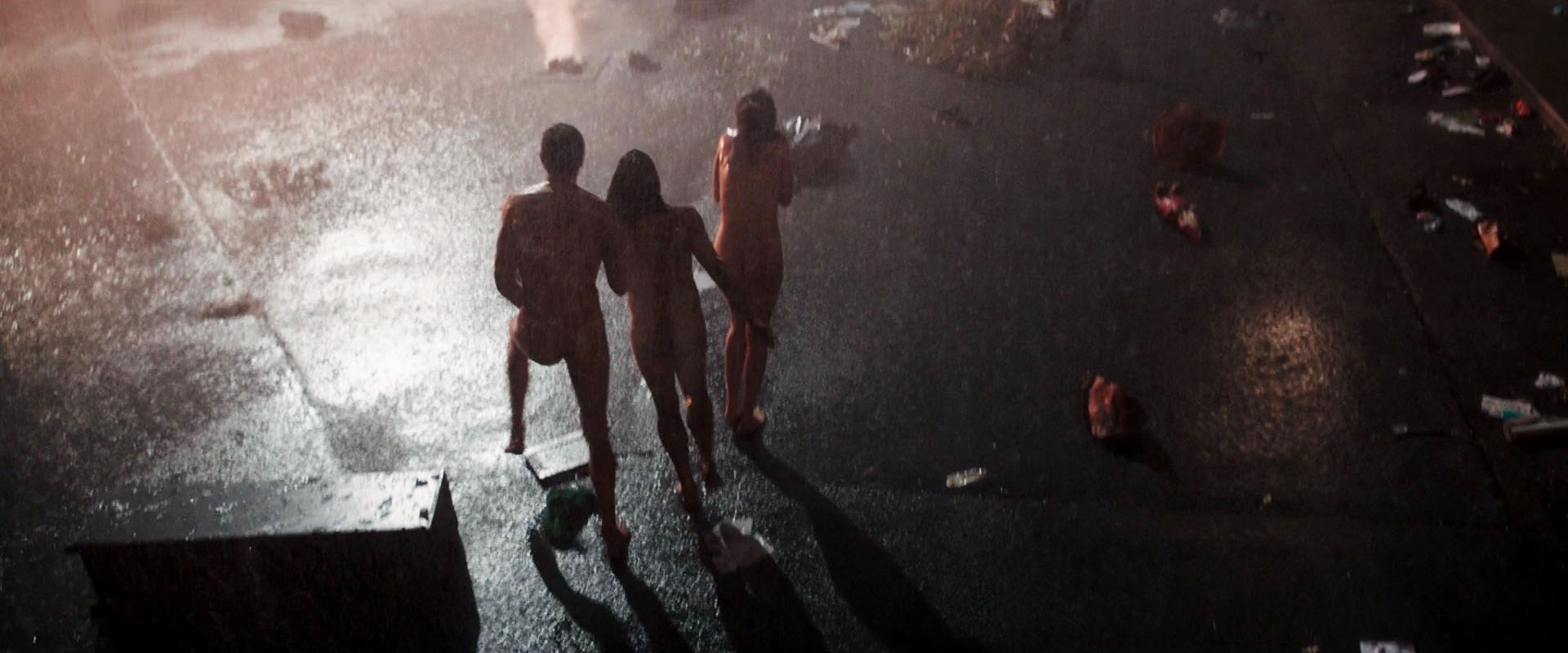 Characters run naked through the city streets, possibly as bait?
77. Carrie (2013)
Rated R for bloody violence, disturbing images, language, and some sexual content.
A remake of the 1976 cult classic based on Stephen King's classic novel, Carrie is a shy girl that gets bullied in school and is sheltered by her religious, overprotective mother. After the bullies finally go too far at senior prom, Carrie unleashes her fury with telekinetic powers. Fans of the 1976 film will enjoy this modernization of the film, as will anyone who has been bullied.
Carrie (Chloe Grace Moretz) stands in shock after being humiliated at her senior prom.
Carrie's mother Margaret (Julianne Moore) in the midst of the horror her daughter wreaks upon the town.
76. Resident Evil: Afterlife (2010)
Rated R for sequences of strong violence and language.
This installment in the Resident Evil franchise will leave you begging for more. Alice is back, this time living in a prison with a group of survivors who want to relocate to a mysterious safe haven known only as Arcadia. Fans of the franchise will delight in this new installment, which is chock-full of gunslinging, undead, and post-apocalyptic battles.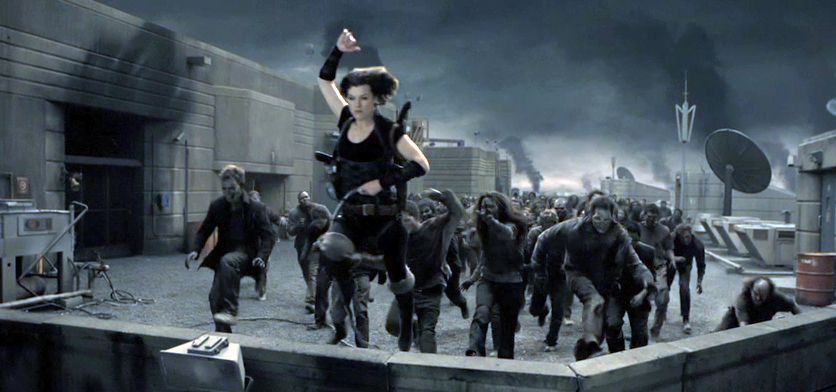 Alice (Milla Jovovich) escapes a horde of undead by leaping off of a building in her signature warrior style.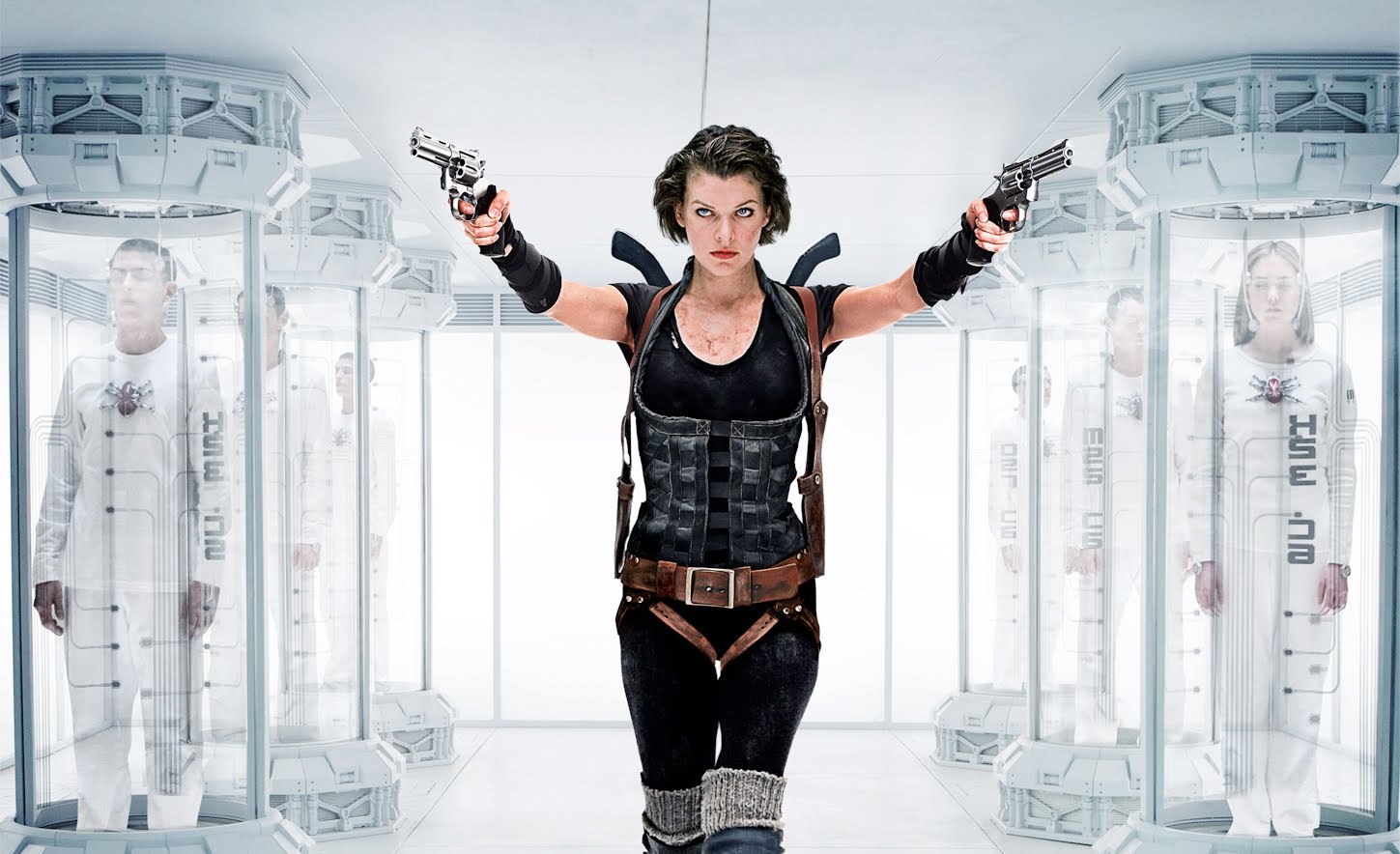 Our heroine walks down a corridor at the Umbrella Corporation, guns out, ready to raise some hell.
75. Abraham Lincoln: Vampire Hunter (2012)
Rated R for violence throughout and brief sexuality.
Abraham Lincoln has lived a life plagued by vampires. Now, as President of the United States, he discovers that vampires are fighting alongside Confederate forces in the Civil War. Armed with skills sharpened over a lifetime, he mounts his own personal campaign to stop them. Fans of Pride and Prejudice and Zombies (2016) will also enjoy this historical battle with undead forces, this time starring one of America's most beloved presidential figures.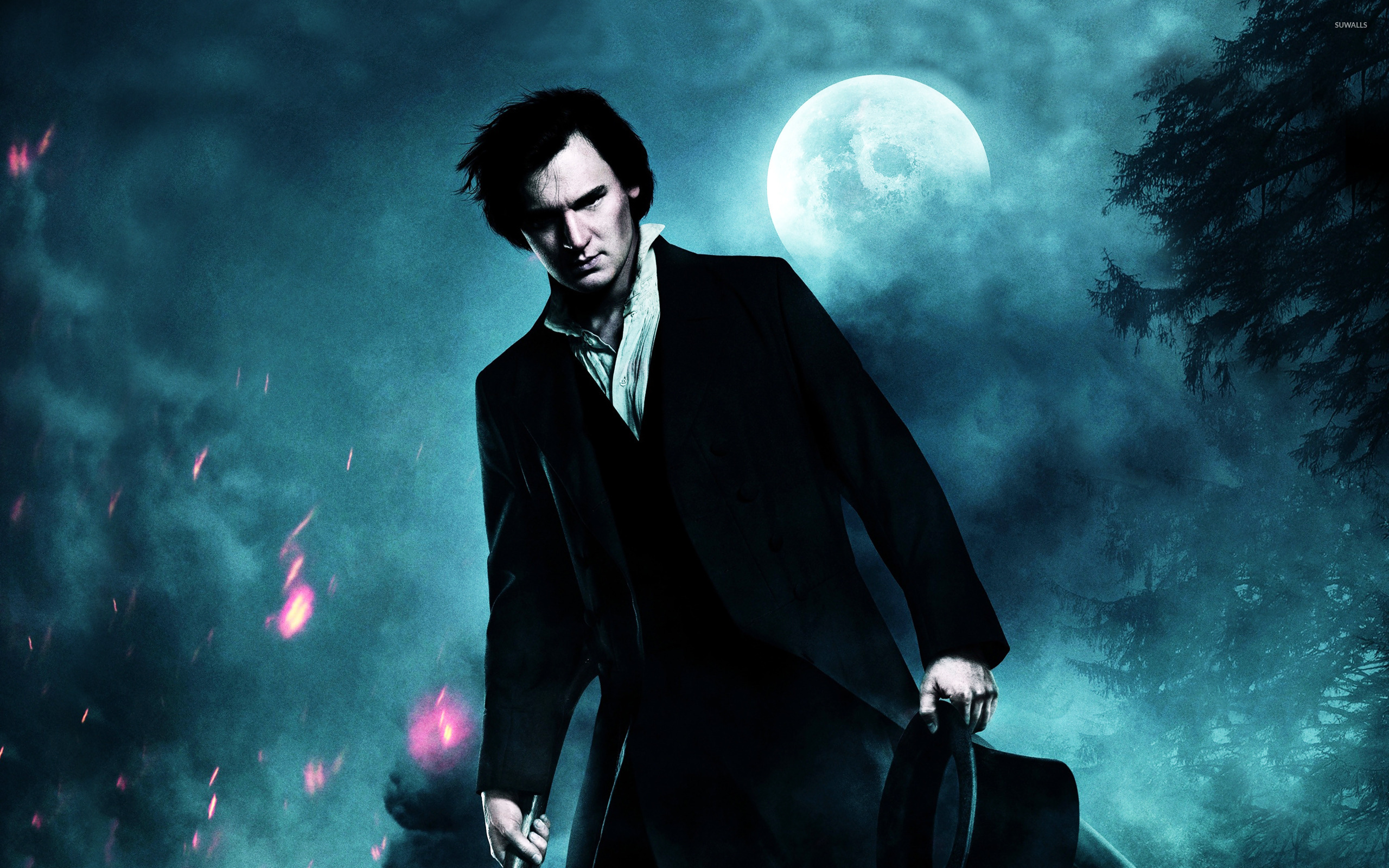 The dapper gentleman removes his iconic top hat as he battles vampires in the moonlight.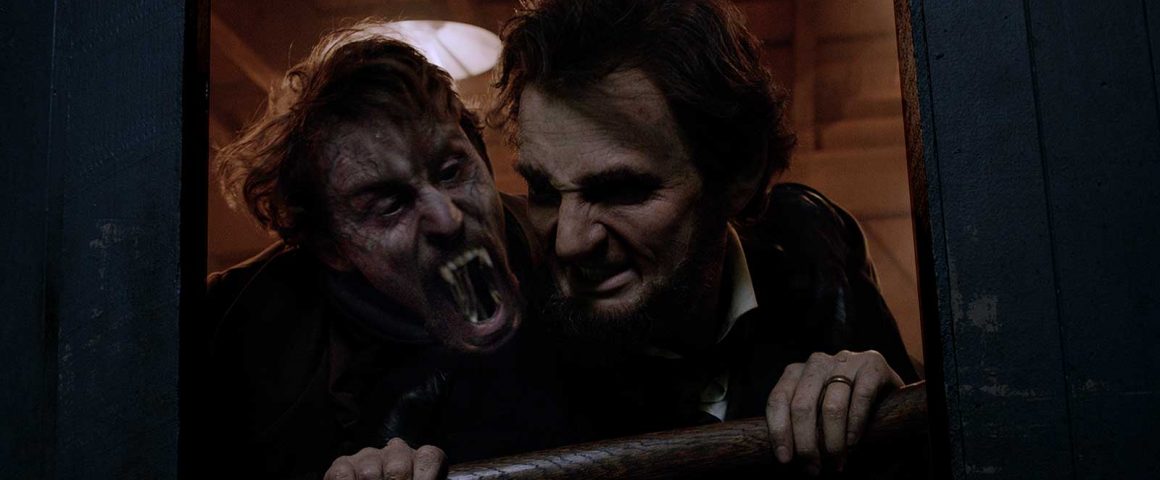 Lincoln (Benjamin Walker) faces off against a bloodthirsty vampire.
74. The Hills Have Eyes (2006)
Rated R for gruesome violence, terror throughout, and language.
An all-American family travels through the great American southwest, but their trip takes a detour into a place that's cut off from the rest of the world. They soon find themselves trapped by the inhabitants of an old nuclear testing site, fighting for their lives. Fans of the original 1977 film will delight in this remake, which features gore to the extreme.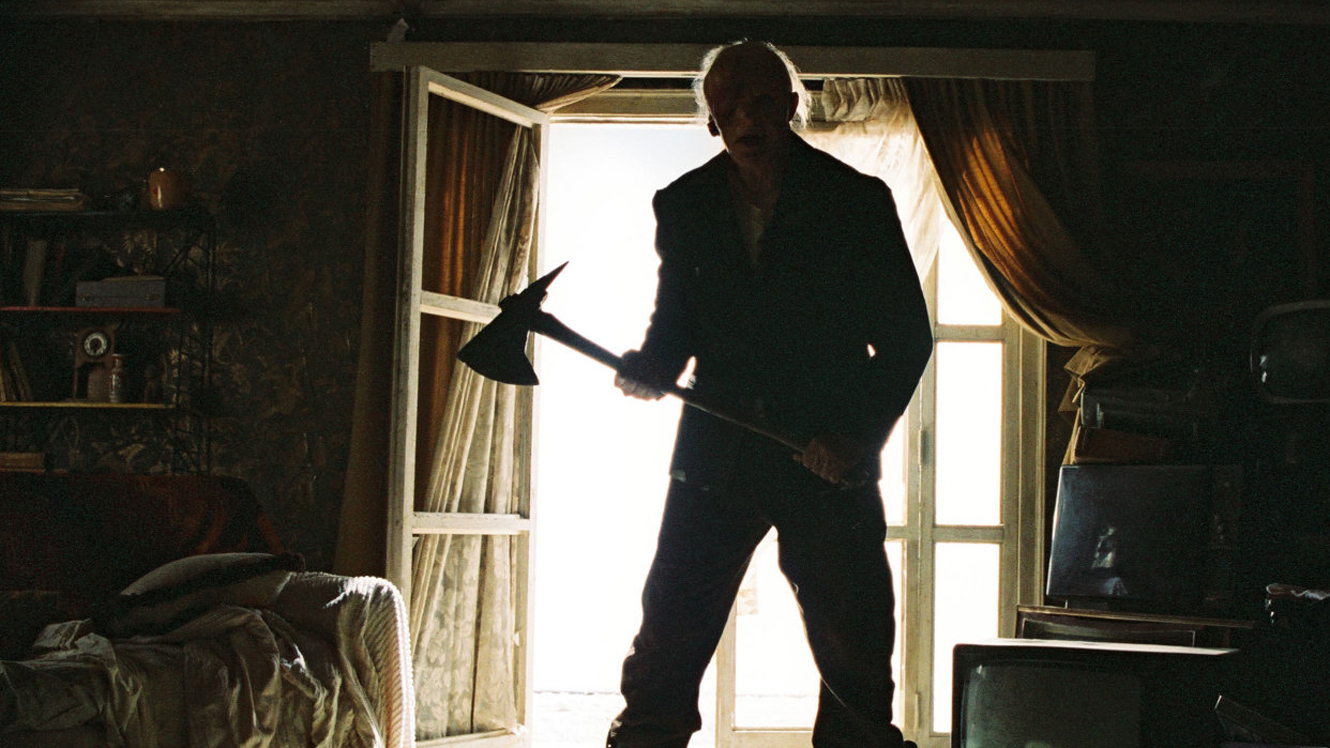 One of the villains stands silhouetted in a doorway, menacingly wielding an axe like so many horror movie villains before him.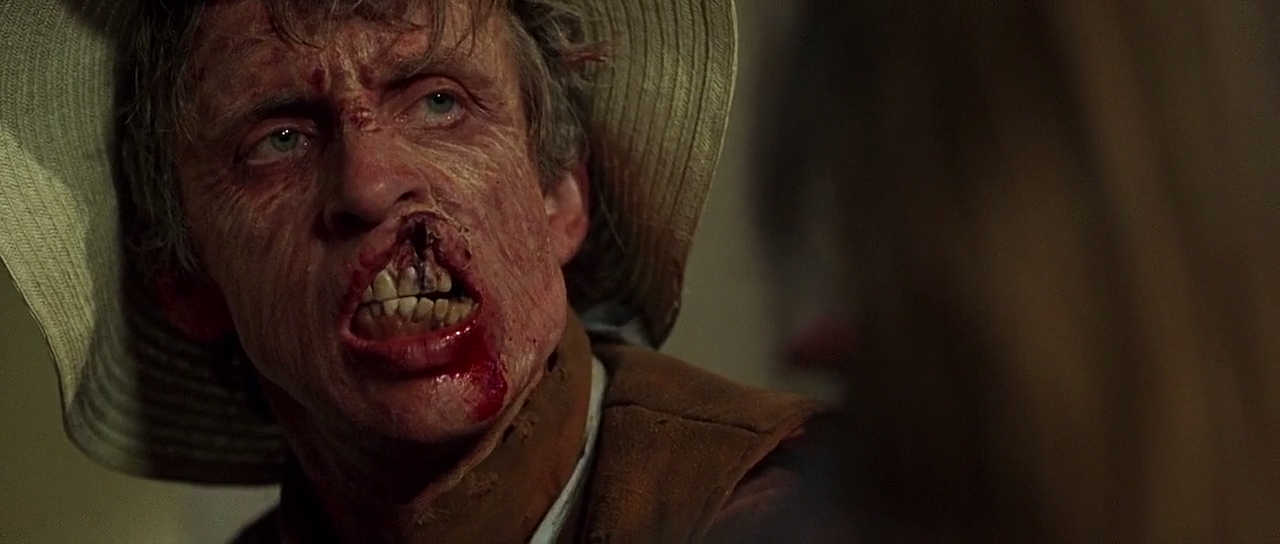 The antagonists in the film have all been affected by nuclear testing, and are thus mutated and deformed in grotesque ways.
73. Cruel Summer (2016)
Unrated.
A teenager with autism leaves the inner city for the beautiful countryside. Little does he know that three bitter teenagers are hunting him, and they have a deadly plan. An atmospheric thriller based around very real-world issues of bullying, lies, and ableism, film connoisseurs and horror movie fiends alike will enjoy Cruel Summer.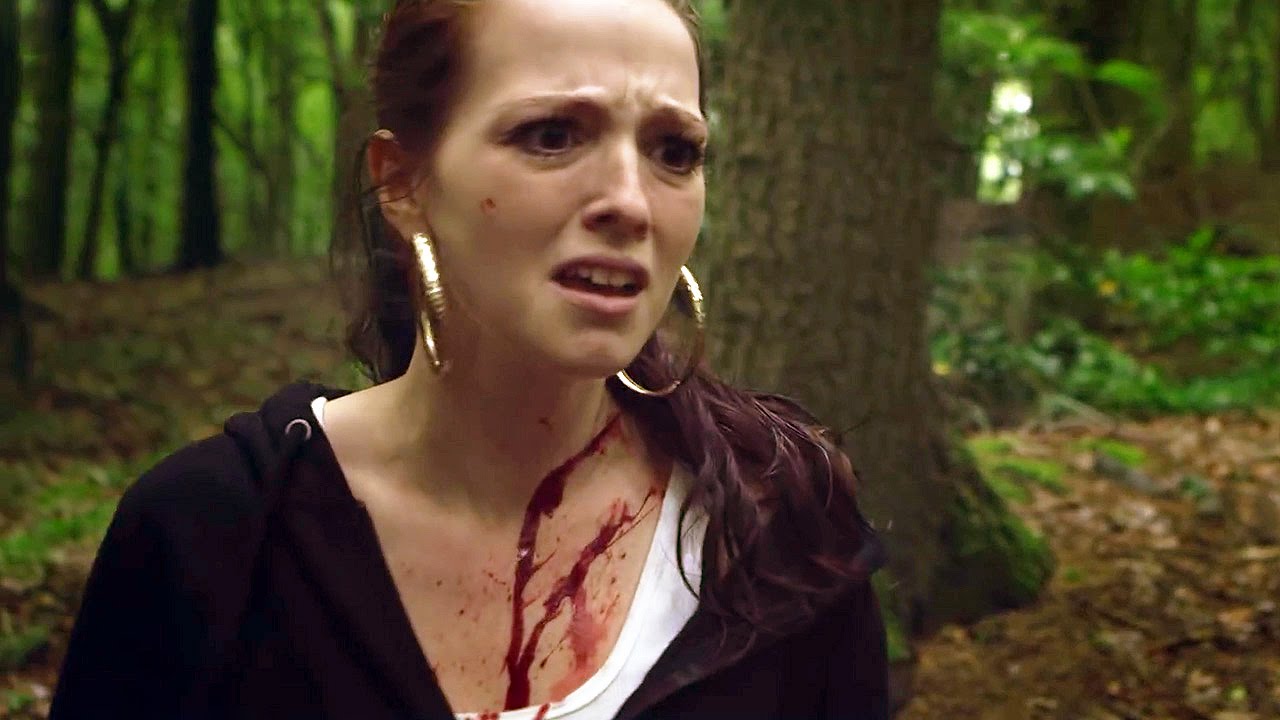 Julie (Natalie Martins) recoils in horror as she realizes what she and her companions have done.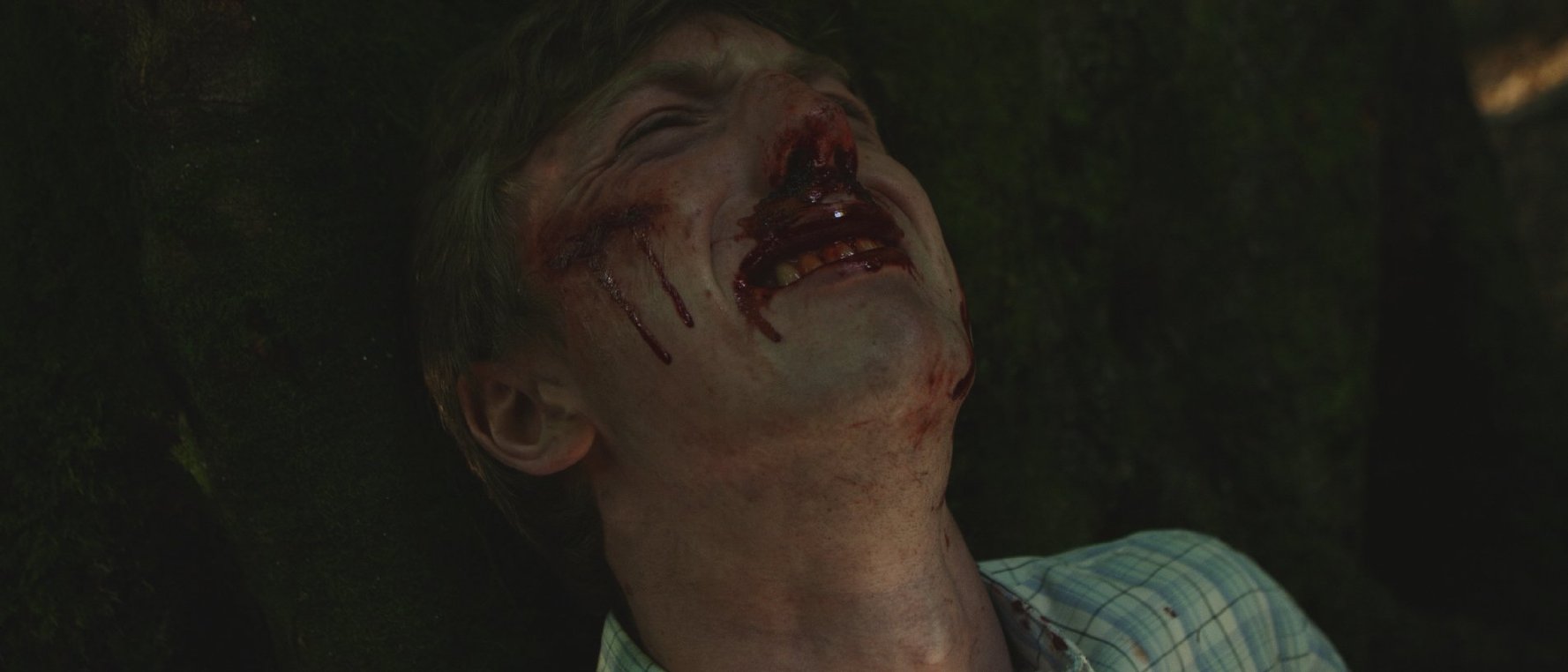 Danny (Richard Pawulski) cries out in agony after being beaten by the three antagonists.
72. Victor Frankenstein (2015)
Rated PG-13 for macabre images, violence, and a sequence of destruction.
The age-old tale of Frankenstein's monster is retold in this film from the perspective of Frankenstein's assistant Igor (Daniel Radcliffe), detailing how the experiment goes horribly wrong. Fans of gothic horror a la Dorian Gray and retellings of old literature will adore this remake.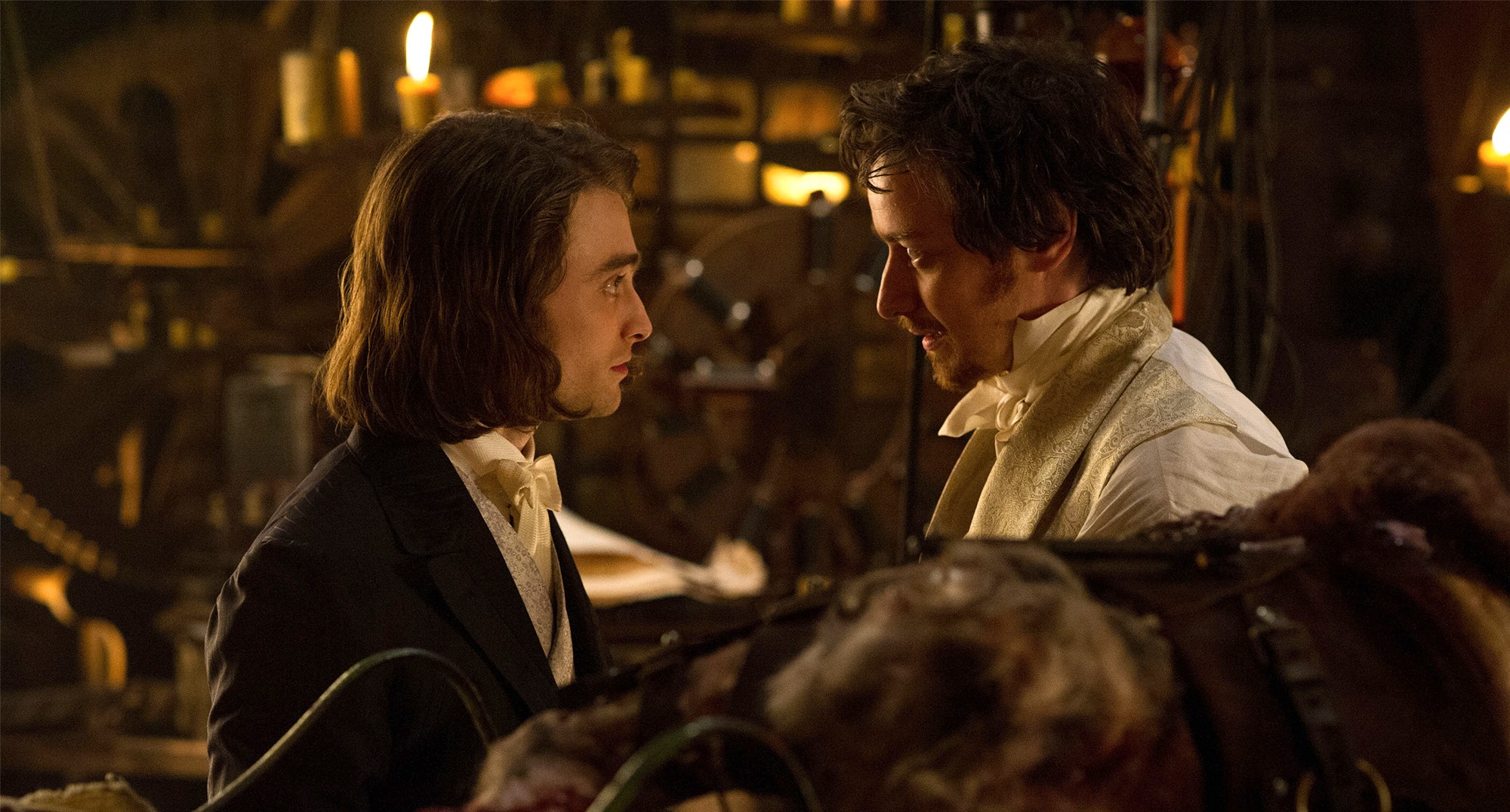 Victor Frankenstein (James McAvoy) and Igor (Daniel Radcliffe) consult in their subterranean laboratory.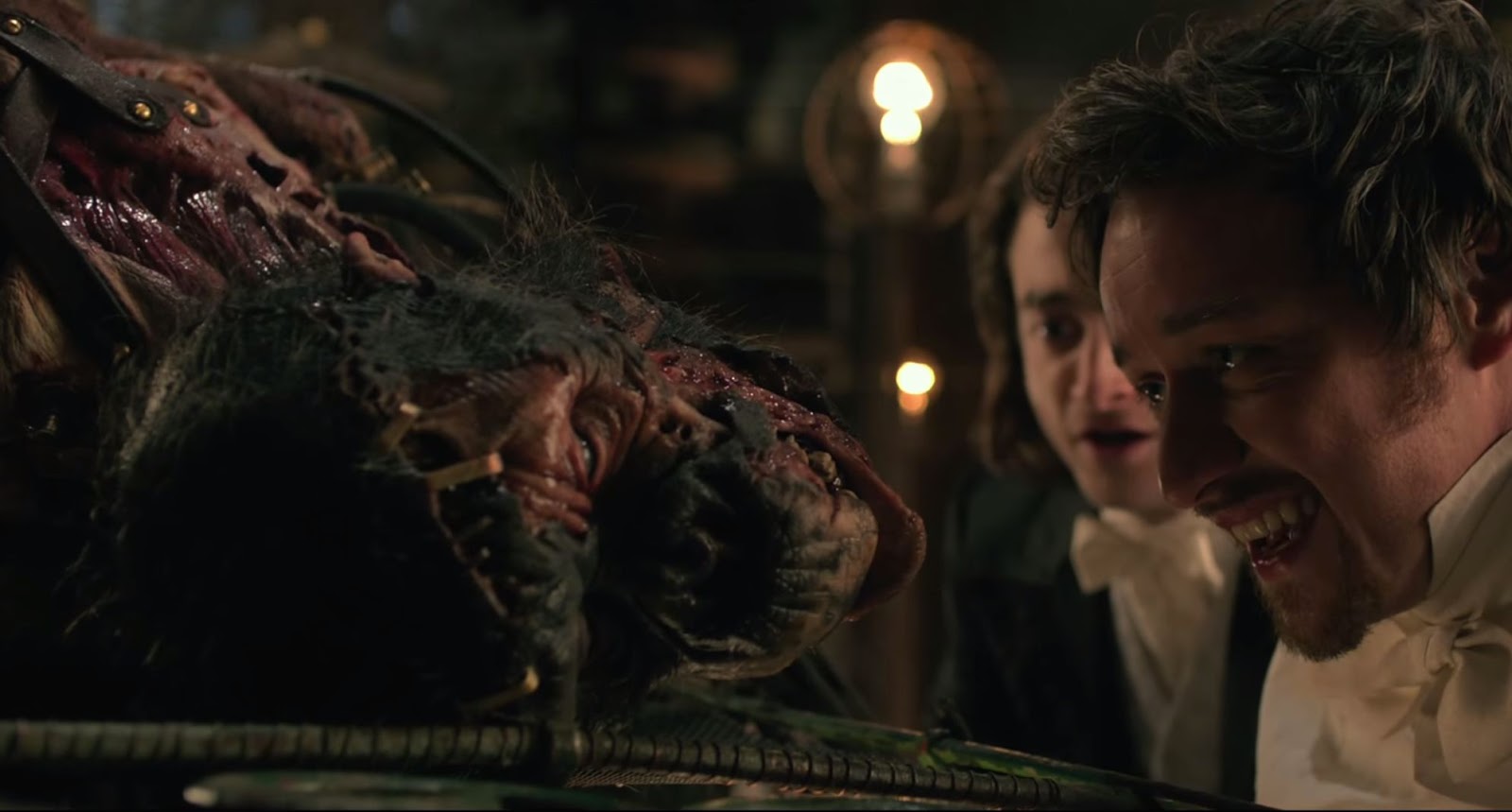 Frankenstein and Igor marvel at their creation shortly after bringing it to life.
71. Drag Me to Hell (2009)
Rated PG-13 for sequences of horror violence, terror, disturbing images, and language.
A loans officer denies a time extension to an old woman, who retaliates by placing a curse on her. Facing a trip to hell in three days, she consults a psychic, but getting rid of a demon is not easy. Fans of old-style fairytale narratives and demonic torment will delight in Drag Me to Hell.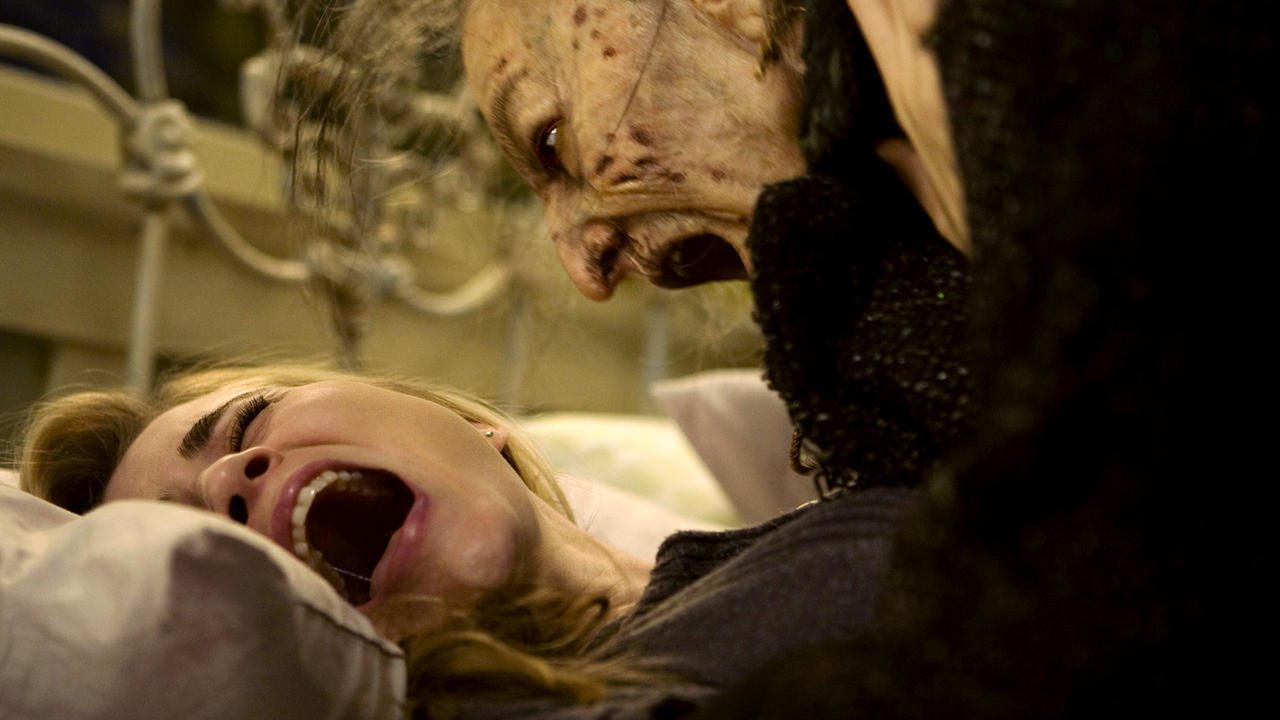 The old woman (Lorna Raver) screeches into the face of Christine (Alison Lohman) during the 'torment' stage of the curse.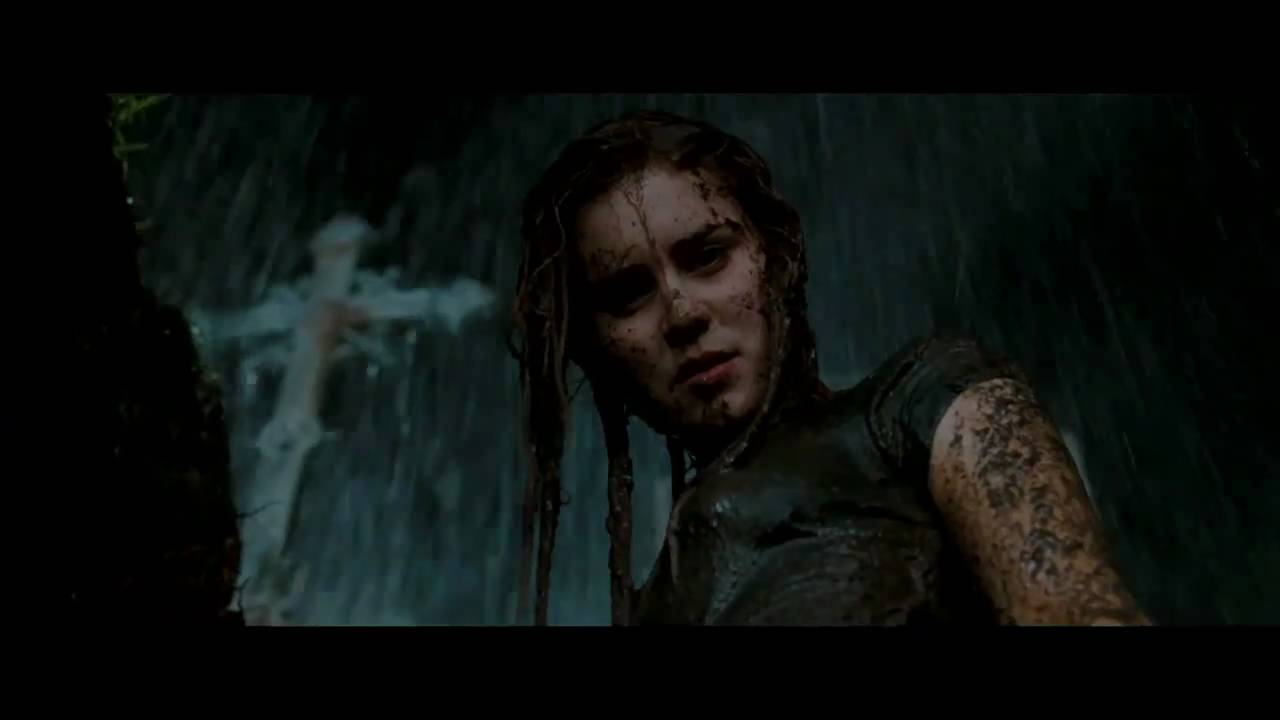 Christine stares down into the pit, shortly after escaping being dragged to hell.