Top 10 Games Like Counter Strike, Ranked Good To Best: Page 5 of 10
Updated: 12 Jul 2015 2:24 pm
Get in position and wait for my go
6. Soldier Front 2 (2012)
Being kind to your neighbors – the team FPS way
Developer: Dragonfly GF Co., Ltd
Genre: First-Person Shooter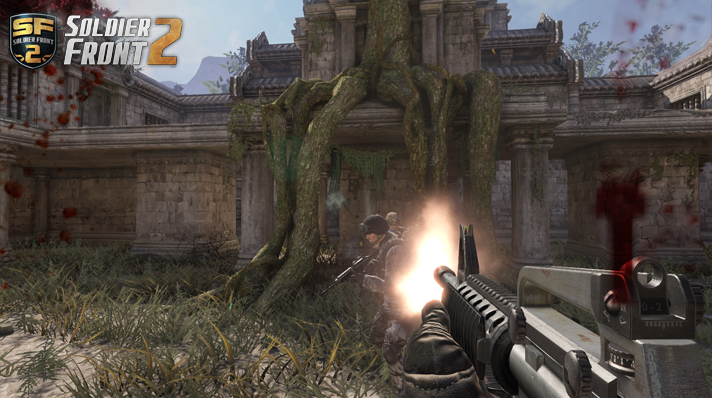 Aztec themed maps are always a favorite
In the year 2020, during the second cold war, escaped alien prisoners called Xanthids have appeared out of nowhere and are raising hell. As a member of an elite special force, you are to take part in a secret war against rival nations, while surviving alien attacks.
Soldier Front 2 would only be a decent online team shooter if it didn't have something called Hero mode. This game mode combines the game's FPS mechanics with a MOBA inspired map, with minions to kill for money and experience. This being a shooter though, monsters have designated weak spots that you can exploit for dealing more damage.
Given the amount of fine tuning this game has been given, and considering the lack of similar titles of the market, Soldier Front 2 is pretty easy to like.
Image Gallery