12 Best RPG Horror Games (Get Ready For a Dark Adventure): Page 8 of 12
Updated: 15 Jun 2019 9:40 pm
Gamers Beware for you're in for a scare
5. Witch Hunt
Witch Hunt Announcement Trailer
Witch Hunt is a challenging horror themed hunting game that takes place in the 18th century. You play as a witch hunter who took the task of eliminating all evil that settled in the woods near the town of Bellville. To achieve your goals, you'll be able to use weapons, magic, and other tools that can be found and bought.  
Delving deep in horrifying woods to stalk and be stalked by monsters of various kinds is perfect for an horror, survival, and action-filled environment. The environment is creepy, and the creatures are relentless with their approach making you feel like the prey.
While the forest is full of monsters, there are specific creatures that you're hunting. Creatures with their own patterns of movement and behaviors prowl among the darkness, and you'll need to actively hunt them down, or they will eventually hunt you first.
Being a PC game created by someone who took a lot of time and energy to work on a project literally almost by themselves these are some key features that are within the game.
Key Features:
Large Environments
Non-linear gameplay
Skill system
Financial system
No hand holding
Variety of creatures
Suspenseful, creepy atmosphere
Challenging difficulty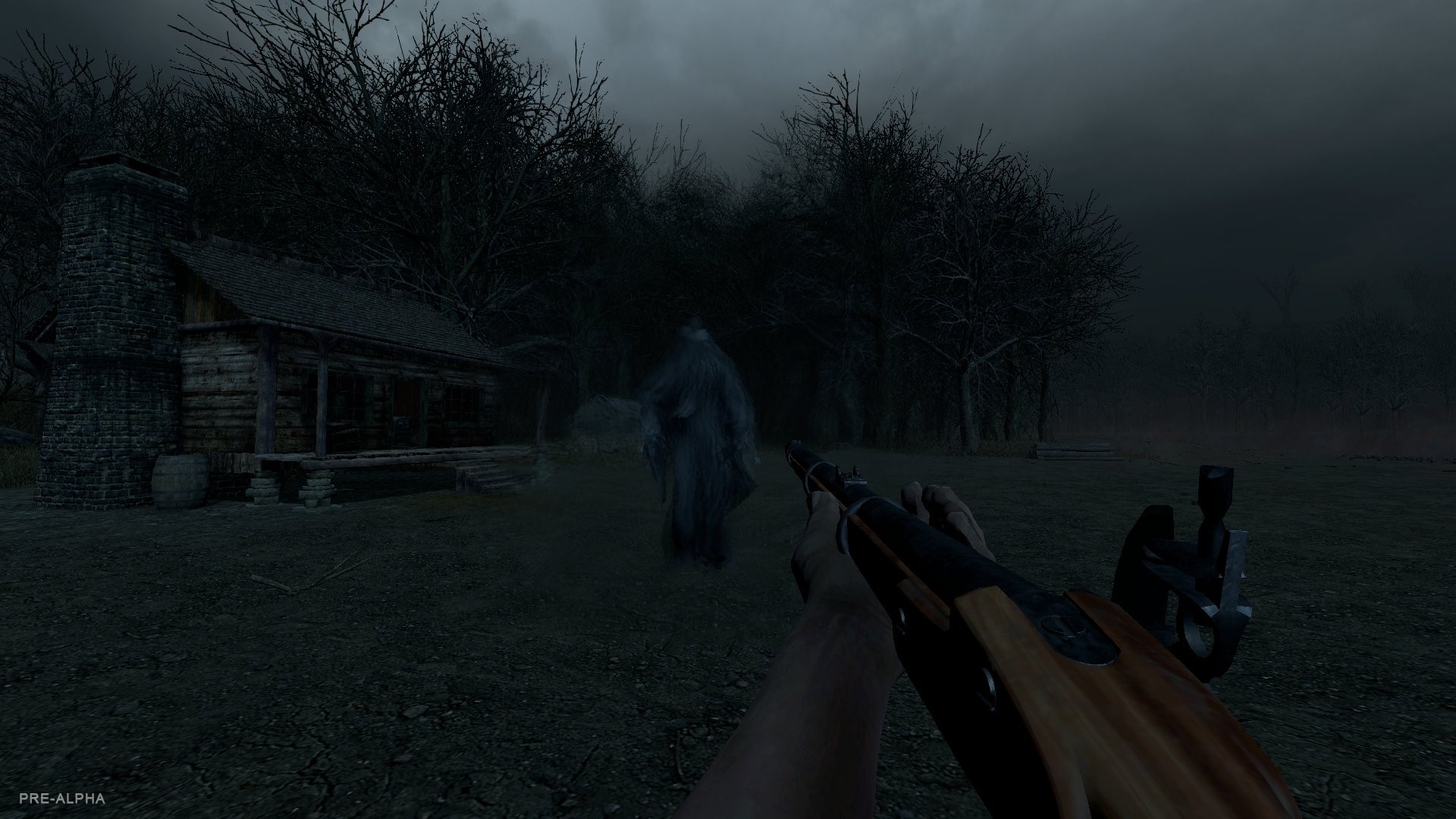 Be the predator and stare down your prey while you assault them with the weapon of your choosing.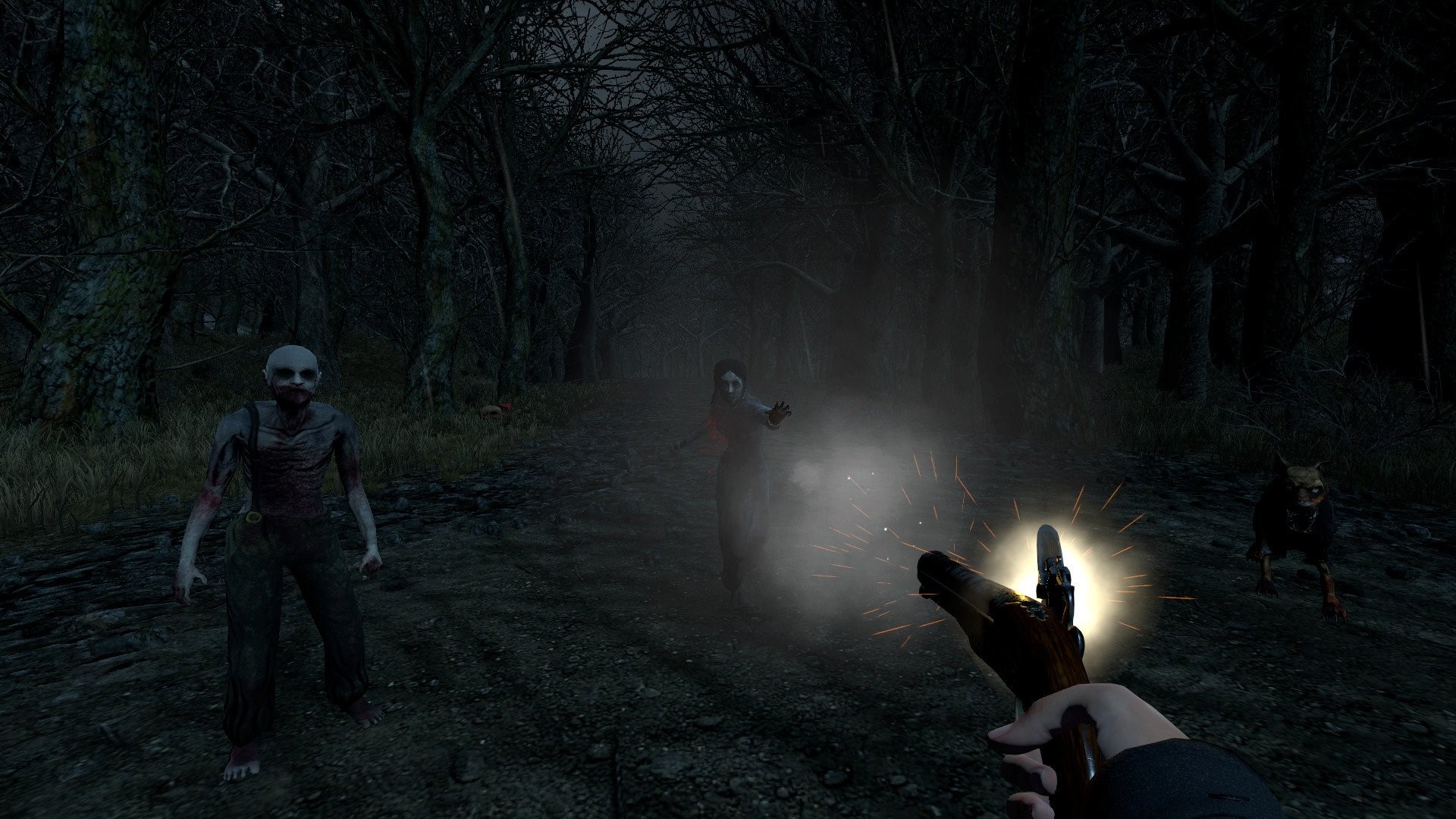 The odds are sometimes not in your favor, but with careful planning, they shouldn't be a problem.
Image Gallery