Roller Coaster Tycoon World Gameplay: 10 Interesting Facts About This Awesome Game: Page 9 of 10
Updated: 23 Jul 2015 3:33 am
Roller Coaster Tycoon is back.
9. Collaborate with Others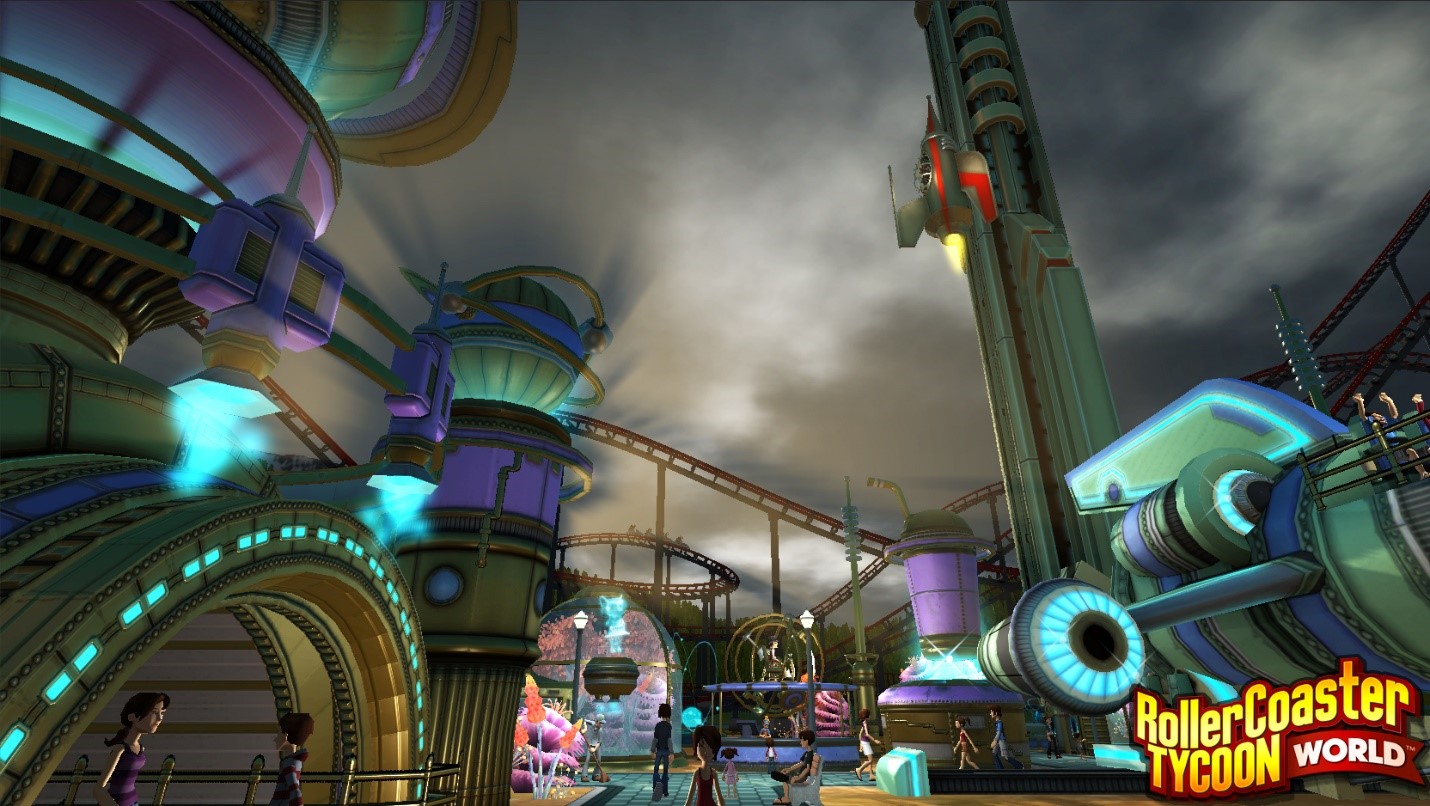 You control the "Space" area, yeah? 
This is the online collaborative portion of the game.  You can work with up to four other people as you create yourself a park that all of you share with each one of you controlling a different section.  The developers promise that if someone else starts slacking, your park rating won't show it. 
Online mode is also completely optional.  If you want to play by yourself, by all means do so.  Roller Coaster Tycoon World is about giving you options about how you want to run your dream park. 
Image Gallery