Roller Coaster Tycoon World Gameplay: 10 Interesting Facts About This Awesome Game: Page 5 of 10
Updated: 23 Jul 2015 3:33 am
Roller Coaster Tycoon is back.
5. More Cohesive Theming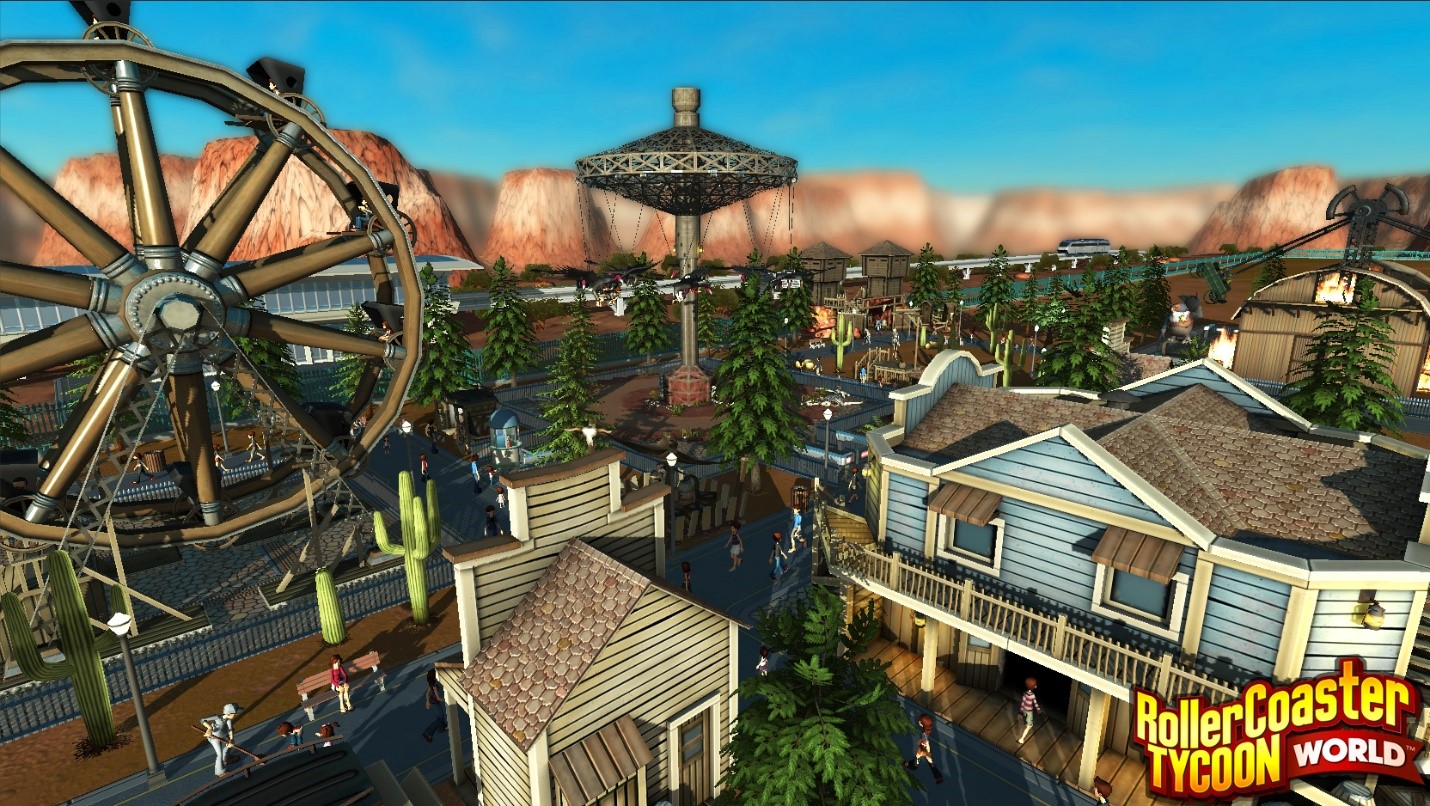 Quaint Western Theming.   
In previous iterations of Roller Coaster Tycoon games, there were options for theming: "space," "jungle," "abstract," "snow," etc.  However, all it did was just look pretty if you bothered to do it.  The theming had no effect on the guests more than them saying "nice scenery."
Roller Coaster Tycoon World features four main themes: Americanna, Western, Pirate, and Space.  Your rides, shops, and other attractions will all fit into these themes.  Now, your park can more resemble Disney or Six Flags instead of a mishmash of whatever rides you were able to fit into a space. 
You have your options to stick to a single theme, or mix and match a little bit if you please.  The menus are designed so that way you can find everything that fits within a theme and plop it right into your park with no extra hassle. 
Likely, with the release of expansion packs will come even more themes to add to your parks. 
Image Gallery