Rogue Legacy Review and Gameplay: Page 3 of 5
Updated: 04 Jun 2015 6:51 am
A very retro gem in a modern era
Classes
How very RPGish to add classes. They have different levels of damage, different health and mana pools too. Most importantly though, they come with unique abilities. A lich can gain HP through kills, a miner increases gold gained, a barbarian king can shout (fus-ro-dah!) and so on. It's a good idea to give each one a try and see which fits you the best.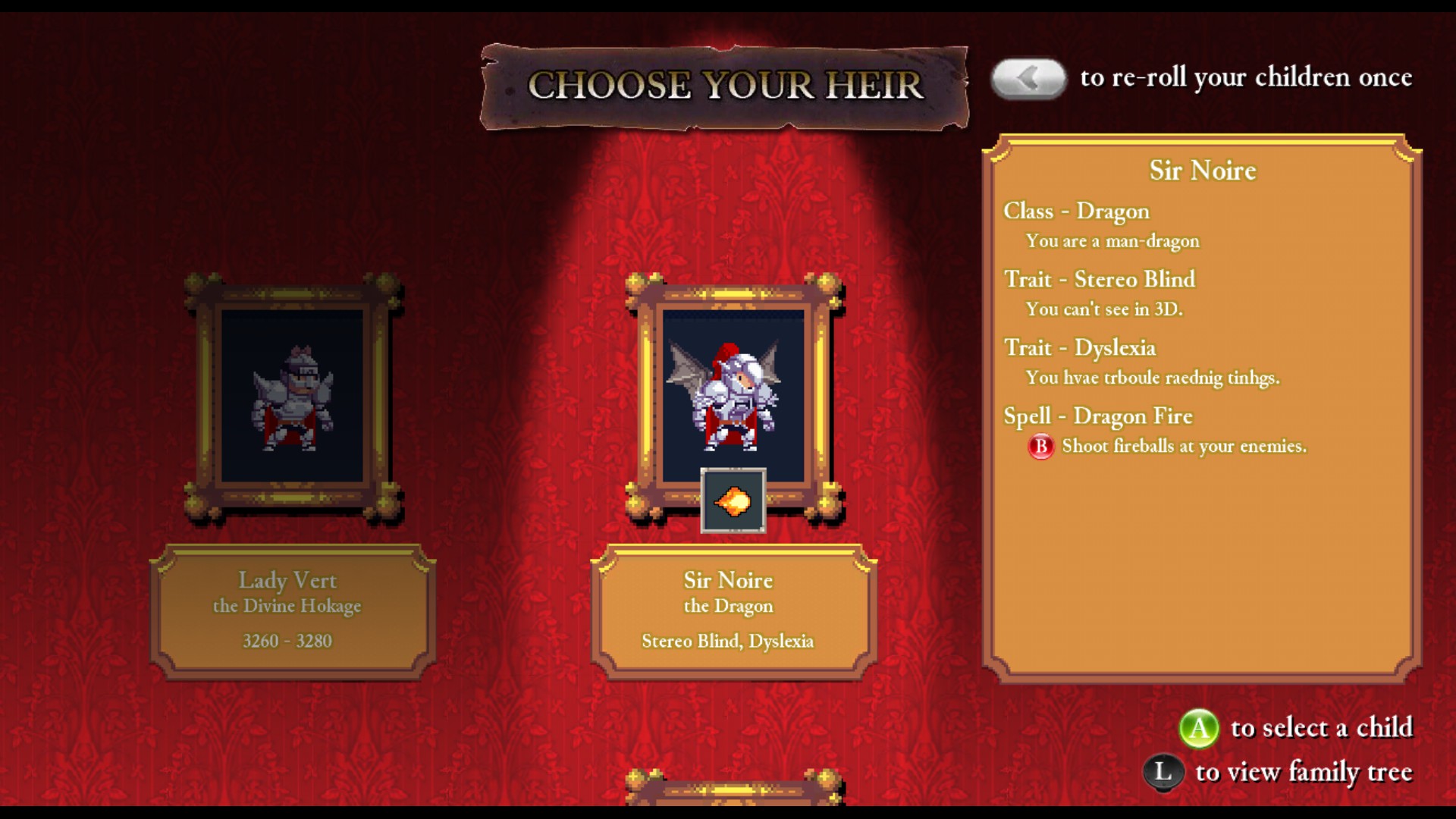 Yep, you can be a dragon too!
The good news is that whenever you start again, you can only pick from a certain selection of characters, meaning that you will have to try them all eventually. Yes, this is good news, because there are 10 different classes, each with an upgrade and this way you will actually get to at least try them all out (or get sick and tired of seeing the miner pop up all the time).
Upgrading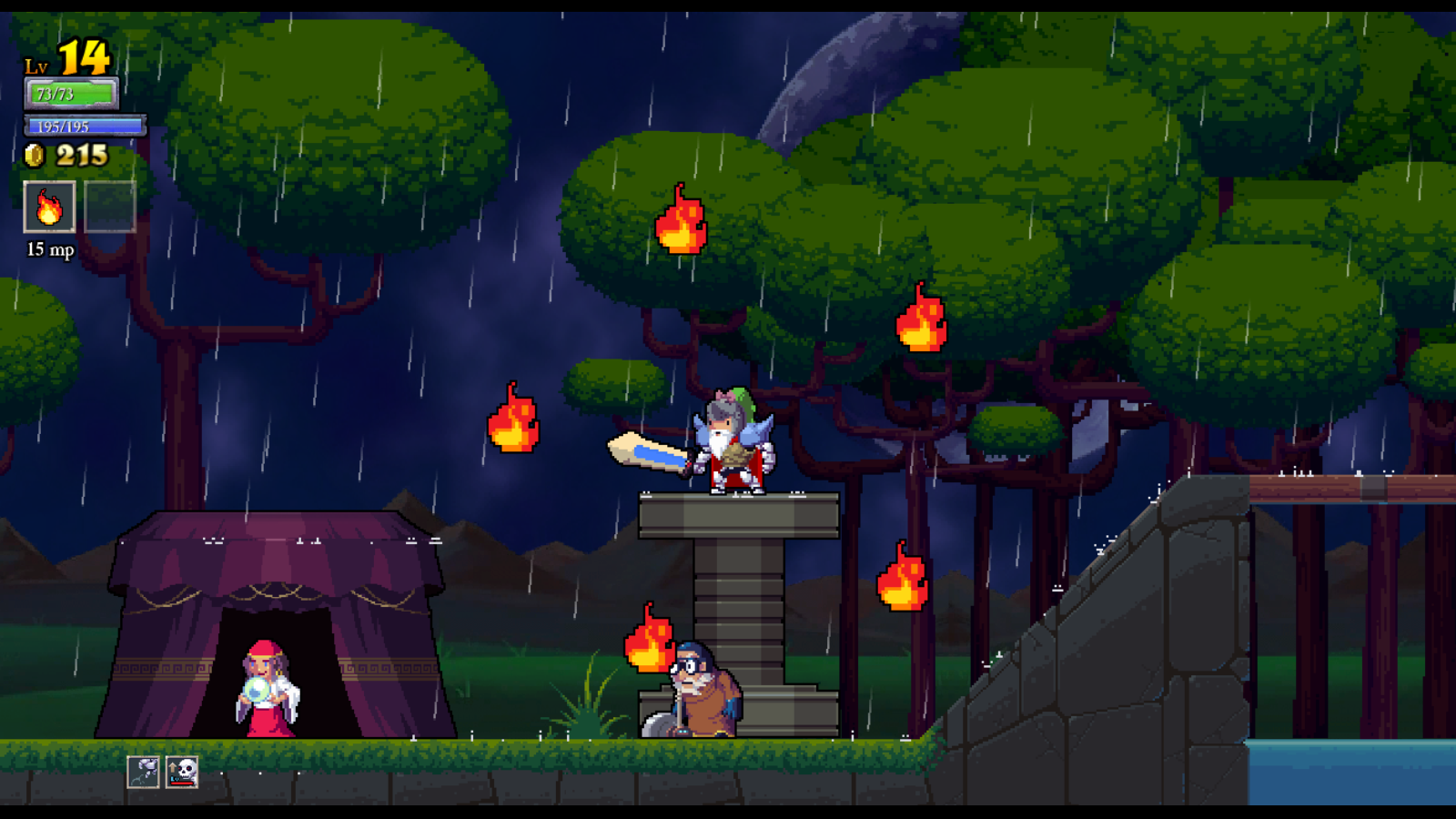 The better the gear, the more colorful you are!
You have a sort of stronghold or homestead, or your very own castle if you wish, that you can upgrade. Upgrading this with the gold you swipe is a way of upgrading your character. You get can get more health, more damage, more mana and most of all - upgrade the classes to give them a special ability. It reminds me a bit of the towns in Heroes of Might and Magic.
Apart from that, you can get blueprints for new equipment that you can have the blacksmith create for you. You can also use runes to infuse your equipment and give yourself new abilities, like flight. The best thing is that you keep all of these hard earned upgrades for your descendants to use.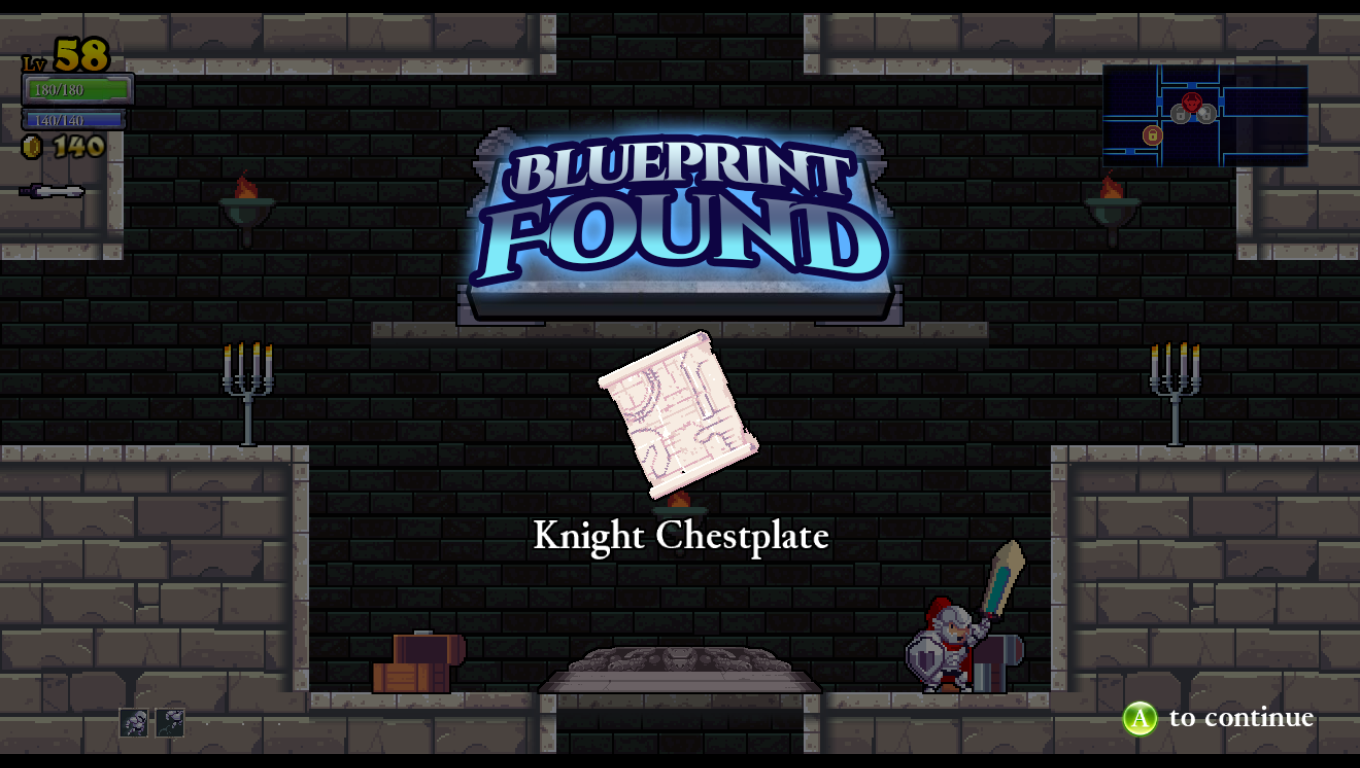 The most valuable things you'll find in the castle.