Ori and the Blind Forest Gameplay: 10 Interesting Facts About This Awesome Game: Page 5 of 10
Updated: 24 Jul 2015 5:41 am
This is a fantastic game.
5. The New Objective: Restoring the Forest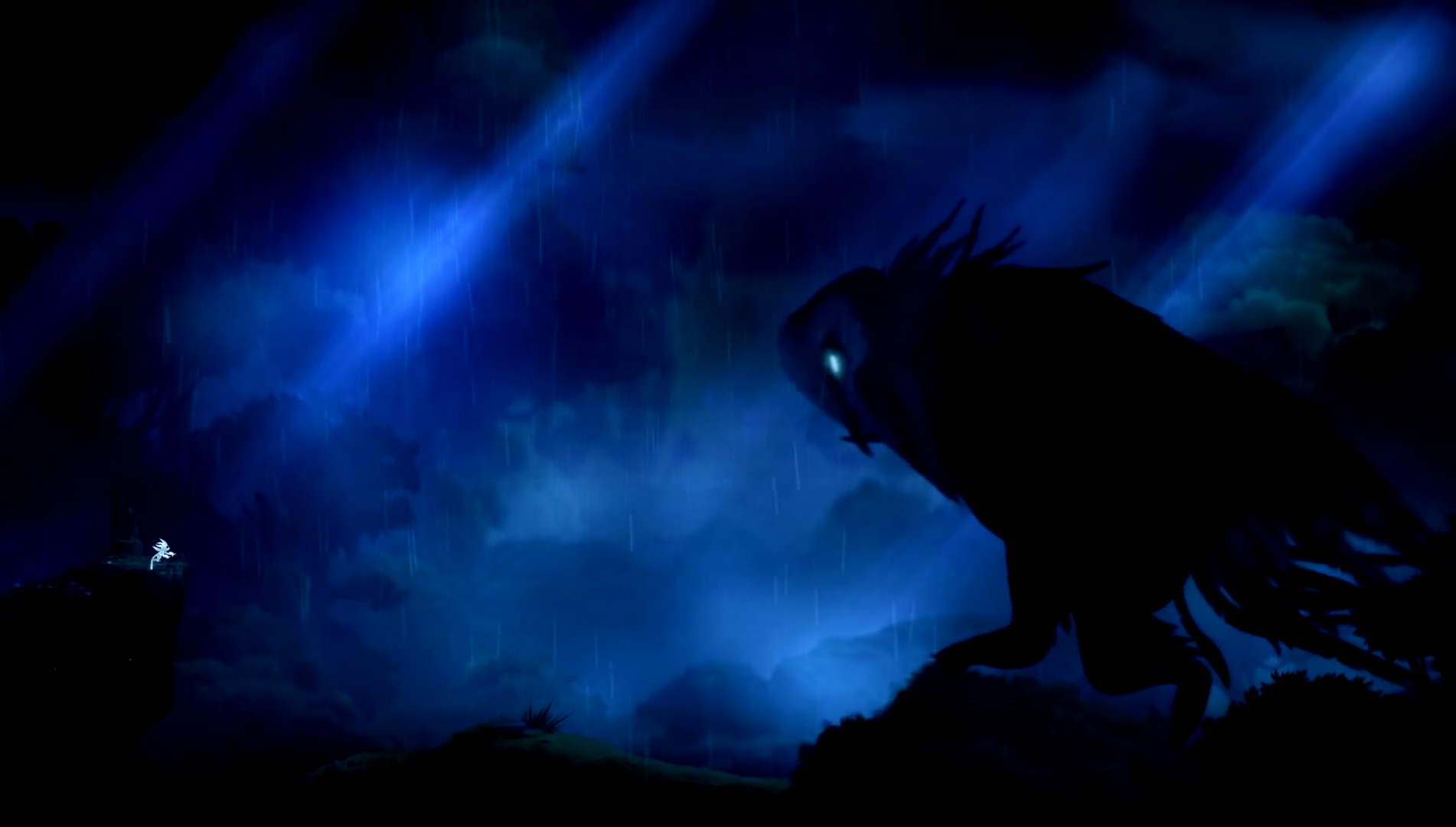 Ori and Kuro.
Now, your goal is to restore the Water, Winds, and Warmth to the Forest.  You must search for these elements scattered all throughout the maze of forest scenes.  Naturally, on your way, you gather collectables that help you level up so you can keep traversing Nibel. 
You'll need to gather Key Stones to unlock different areas of map.  Sein, another spirit whom you meet along the way, helps you out by telling you about the gameplay and giving you tips and tricks.  Your overall objective is to restore life to the dying forest around you.
As the game moves along, you find out how the forest came to be "blinded."  Kuro, a spirit who takes the shape of an owl, grows angry at the light of the forest when it accidentally kills some of her children.  She then begins to act menacingly towards Ori because Ori of what Ori is doing. 
Thus, in addition to restoring the light, Ori must go up against Kuro. 
Image Gallery