List of All 50 Fallout 4 Secrets You Should Know: Page 9 of 10
Updated: 28 Apr 2016 1:40 am
What Secrets Lie Within?
10. The Cask of Amontillado Easter Egg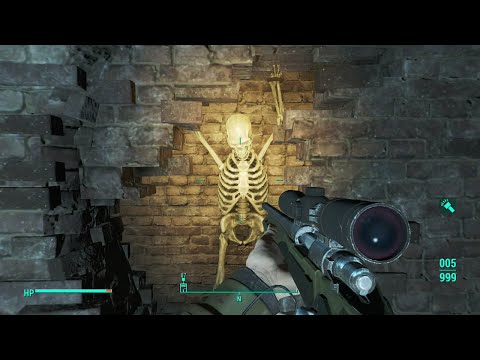 A cleverly replicated scene from Edgar Allen Poe's "The Cask of Amontillado" can be seen in The Castle. In the story, a man was lured by his friend with the promise of wine (who can say no to wine?) only to be chained and entombed inside a brick wall. You can see his partially revealed skeleton. The wine was a ruse, but in Fallout 4 you can enjoy a full casket of Amontillado—
Oh. They're empty.   
9. Ted Easter Egg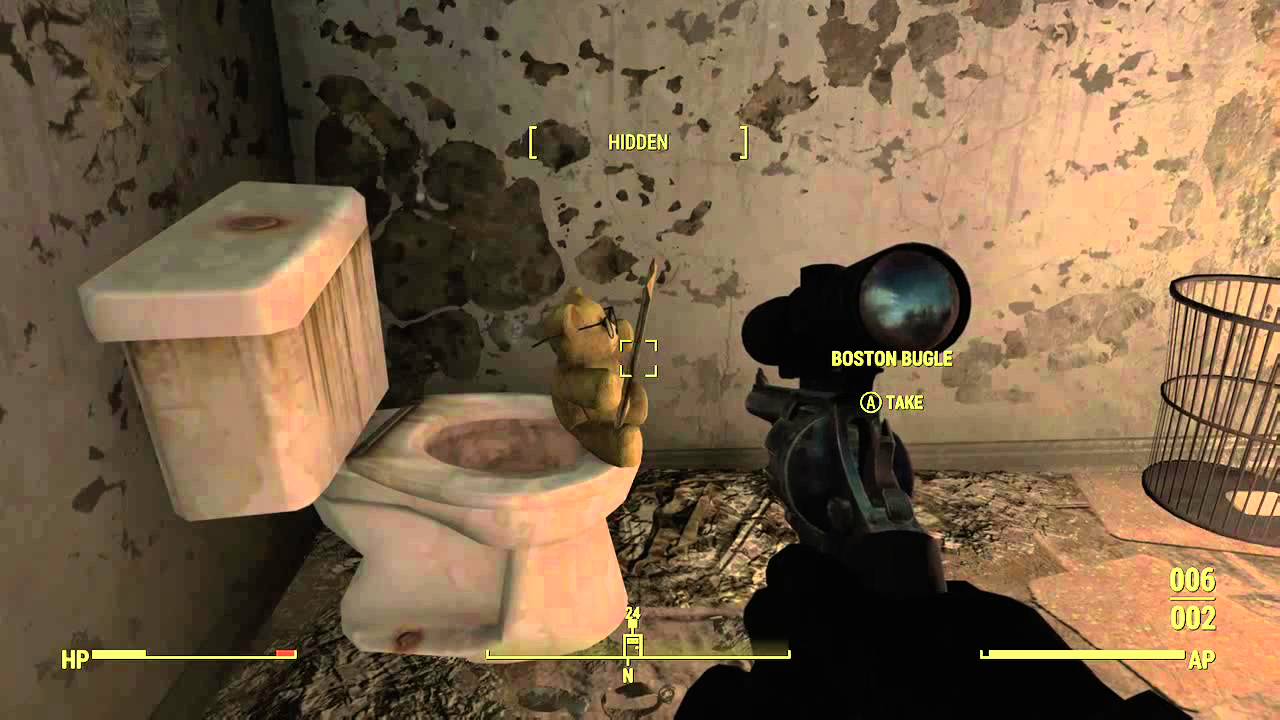 Charming.
Everyone's favorite (or not so favorite) risqué teddy bear can be found in Fallout 4. He's actually kind of all over the place. One location is parked in front of the TV in Forest Grove Marsh.
8. Sons of Anarchy Easter Egg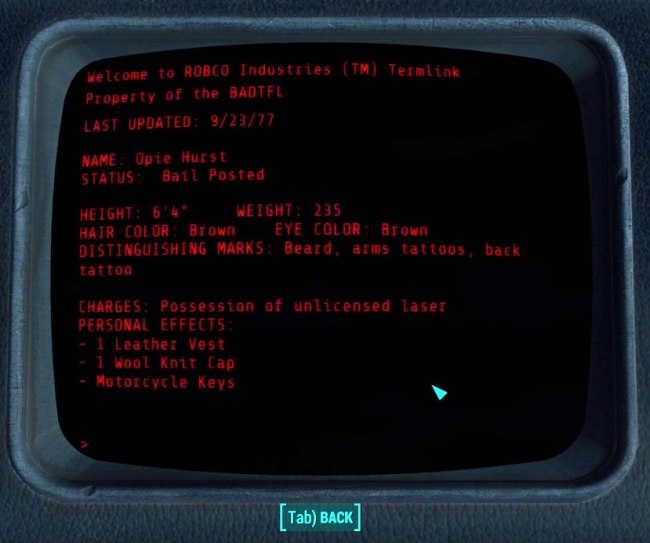 The tats tell all.
Through accesses a terminal downstairs in BADTFL Regional Office, you'll find a report on Opie Hurst. This is a reference to the character Opie from Sons of Anarchy and Ryan Hurst, the actor who portrayed him.
7. Cheers Easter Egg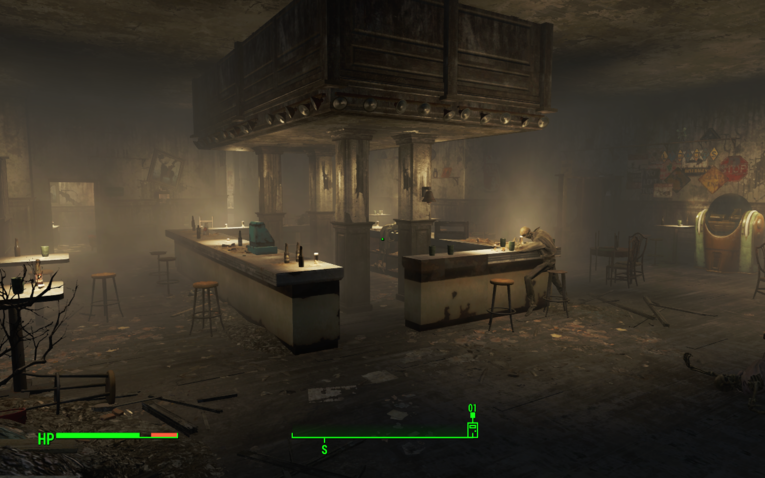 Killed one too many brain cells there.
From Swan's Pond, make a beeline west to reach the unmarked Prost Bar. There you'll find two skeletal remains on the dilapidated Cheers set. One of them is wearing a postman's outfit, much like Cliff Clavin from the show.    
6. The Walking Dead Easter Egg
There's an NPC at Kendall Hospital named Father Gabe. He's being protected by a swarm of zombies—that is, feral ghouls. This is a direct reference to The Walking Dead comics and TV show in which one Father Gabriel Stokes lives in a barricaded church before joining the main group.
Image Gallery