League of Legends: 11 Fun Facts About "Faker" You Didn't Know: Page 2 of 11
Updated: 03 Jul 2016 4:58 am
The Faker God has been Awakened
2) World Championship Victories x2
Yes, SKTT1 won Worlds twice. The first instance was in 2013, the third season of professional League of Legends gameplay. The team was a bit different back then, but Faker was still there (as well as his teammate Bengi who plays the jungler position). They went through the finals with a 7-1 (wins-losses) score, only losing to their rival team OMG from China. After a close semi-final match with Korean team NaJin Black Sword (3-2 SKTT1), SK Telecom T1 moved on to the Grand Finals in a battle for the Summoner's Cup. They fought hard against the China team Royal Club Huang Zu, and won in a crushing 3-0 score.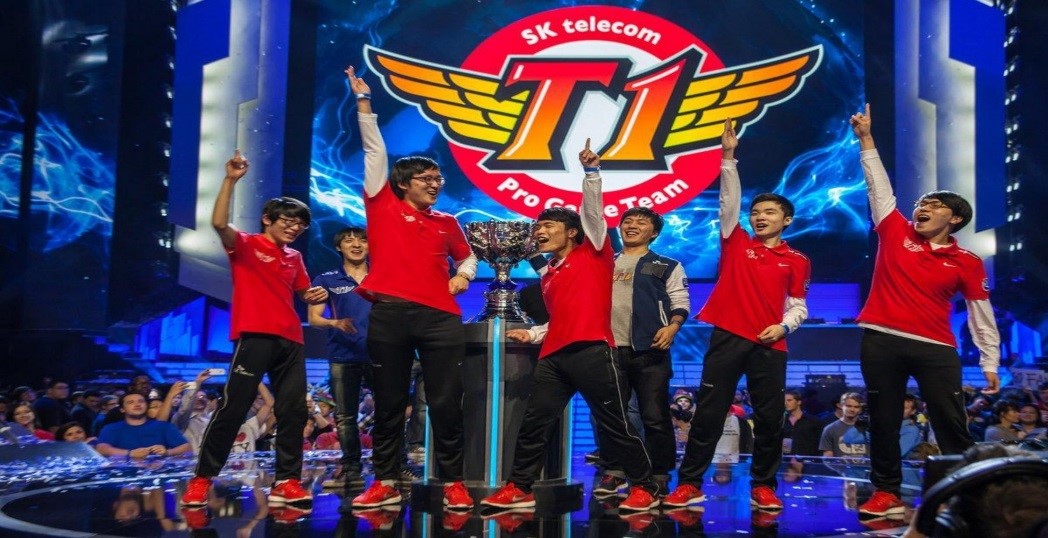 SKTT1 2013 World Championship Victory Pose with the Summoner's Cup
Their next win was last year in 2015, during the 5th League of Legends World Championship. SKT1 went the entire World Series without losing a game until the very end against the other Korean team, Koo Tigers. Korea was clearly the dominant force at the finals, and SKTT1 were the ones who claimed the title of world victors. The Grand Finals came to a 3-1 score in favor of SKTT1, with this single loss ruining their perfect record.  This was the second time Faker and Bengi won Worlds, and the first for the rest of the squad. Although it was sad to see their perfect score ruined, it just leaves room for improvement for the team. They are nowhere near retiring, or calling it quits. Can they do the perfect record this upcoming year?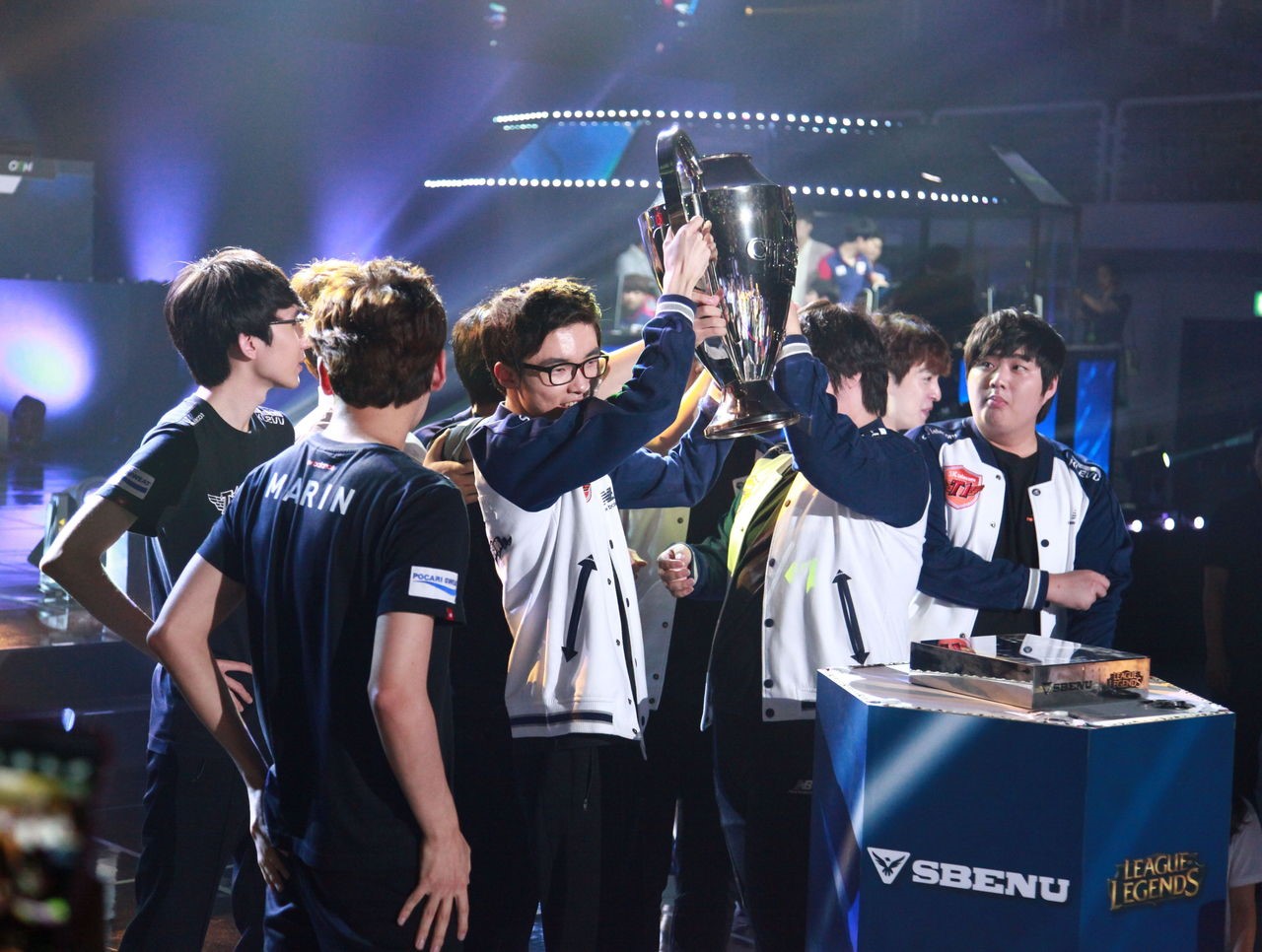 SKTT1 2015 World Championship Victory Pose with the Summoner's Cup
Image Gallery