Gifts For Gamers: 10 Gifts Every PC Gamer Would Love: Page 10 of 10
Updated: 20 Jun 2015 6:00 pm
Who else wants an awesome gaming rig for their birthday?
1. Cash (preferably 4 digits) – then they have the freedom to choose what they want to buy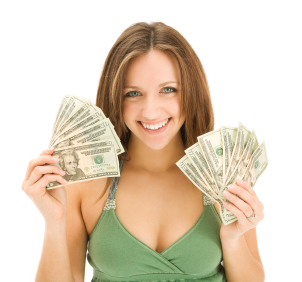 Show me the money
And of course, at number 1 on the list, is for those that can't make up their minds or just want the person to make the decision on their own, because usually the person with the computer knows what they need and want more than we do – CASH! Sometimes, the best course of action when it comes to buying gifts for gamers is to ask what they need and how much it will cost, and then hand them over the money for it.
Besides, who doesn't want cash, and its better when you don't have to return an item that is not compatible or not needed.
What now?
So whatever decision you make or which direction you want to go, you now have an idea of some things that would make any gamers gift a hit. Sometimes the easiest thing to do is just ask what the gamer wants and then go buy it yourself or hand over the money to them. I hope that this helps and gives all those scratching their heads an idea of what to get, and for those also who just want to buy their own gift. So, next time you're out shopping for a gift for a gamer, then be aware that there are many options and this is but a taste of what is out there.
Image Gallery