Gifts For Gamers: 10 Gifts Every PC Gamer Would Love: Page 6 of 10
Updated: 20 Jun 2015 6:00 pm
Who else wants an awesome gaming rig for their birthday?
5. Graphics Card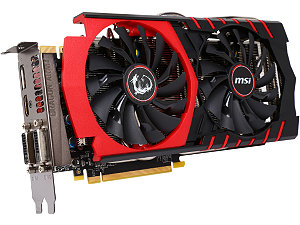 Quite a punch with very little noise
To compliment number 6 on the list is our number 5 recommend gifts for gamers, the MSI GTX 970 Gaming 4G video card. In the world of gaming, the video card is the make or break of whether you can play a game or not. It not only decides whether you play the game, but also the amount of frames per second, enjoyability, and annoyance free leisure time. The 970 is quieter, has stronger fans, and even has an LED setup.
Not only does it have 4GB's of memory, but it also has mode selection, for gaming mode, overclock mode, and even a silent mode. With many features and a price of around 350 (on Amazon), getting this as a gift would bring much love to you, and is highly recommended.
Image Gallery