The Culling: A New Game Based on The Hunger Games? : Page 6 of 10
Updated: 14 May 2016 10:45 pm
Will You Survive?! ...Probably Not.
5. The Vanity Corner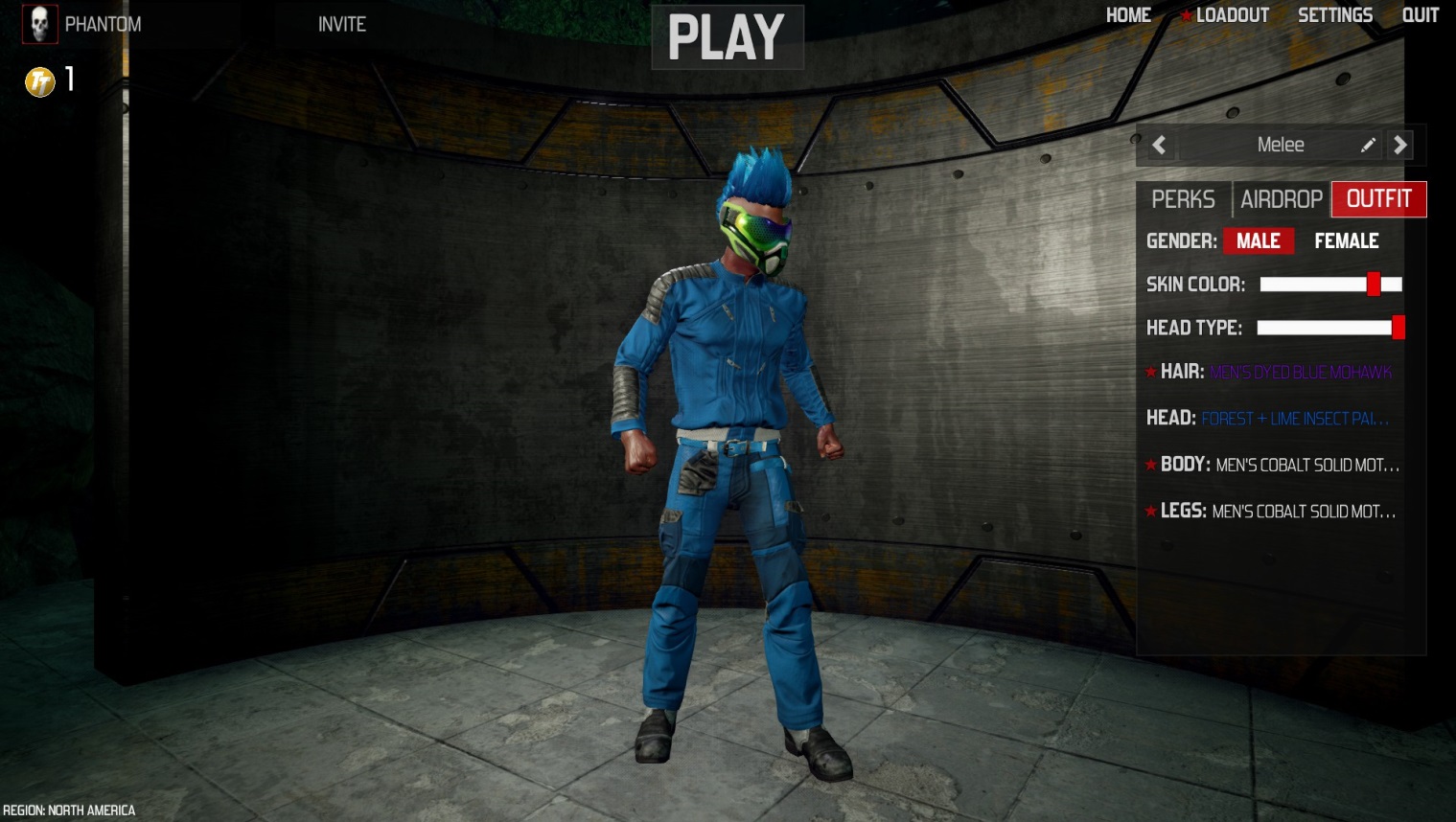 Next up on "What Not to Wear!"
The icing on the metaphorical, gore-filled Culling Cake: character customization. Not only are you running around bludgeoning other players, you're doing it to the avatars they spent way too much time customizing. The player can change their Head gear, Hair, Gender, Skin Color, Body, and Legs. So while a complete mishmash of random elements is a perfectly fine option, having a badass outfit that matches is an extremely rewarding feeling.
There's S.W.A.T. masks, paintball helmets (my personal favorite), balaclavas (bandanas), boonie hats... the list goes on. And they all have different camo's and patterns, letting you customize your very own stylish murdering machine.
New clothing options are unlocked at the end of every match randomly. But winning a Free-for-All match gives the player a token that offers the opportunity to compete in a match with rare Victory rewards.
Reportedly, these rewards won't be available for unlock any other way. So essentially, one has to win a difficult match, then win another difficult match to unlock the badass gear.
Or you can just buy it off the Steam marketplace like a normal person; either option will do, really.
...I knew playing all those Barbie dress-up games would pay off at some point.
Image Gallery