Batman: Arkham Knight Villains Revealed. Get To Know All 9 of Them: Page 7 of 9
Updated: 23 Jun 2015 2:01 am
The streets of Gotham City are darker.
7) Two-Face (aka D.A. Harvey Dent)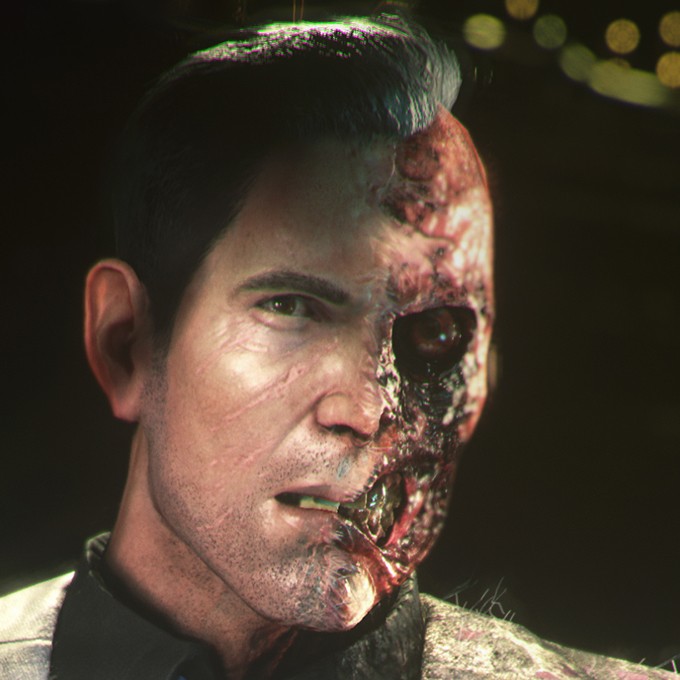 Only chance can save you now.
Two-Face (aka D.A. Harvey Dent) was once all Gotham could've asked for: an unmasked servant of justice who would wipe crime off the streets. But Dent was scarred by one of the very criminals he tried putting away. Acid was thrown on Dent's face, snapping his mind in the process. Harvey Dent became the criminal mastermind known as 'Two-Face'.
Obsessed with duality, Two-Face flips a coin to make life-and-death decisions. He is challenging for Batman due to the fact that Dent used to be a great ally. But Batman understands that it is Two-Face who is the true enemy--both of Gotham and of Harvey Dent. Batman: Arkham Knight marks Two-Face's second appearance in the game series. In a great act of continuity, the scratches on his face (left by Catwoman in Arkham City) still remain.
Image Gallery