Batman: Arkham Knight Villains Revealed. Get To Know All 9 of Them: Page 2 of 9
Updated: 23 Jun 2015 2:01 am
The streets of Gotham City are darker.
2) Harley Quinn (aka Dr. Harleen Quinzel)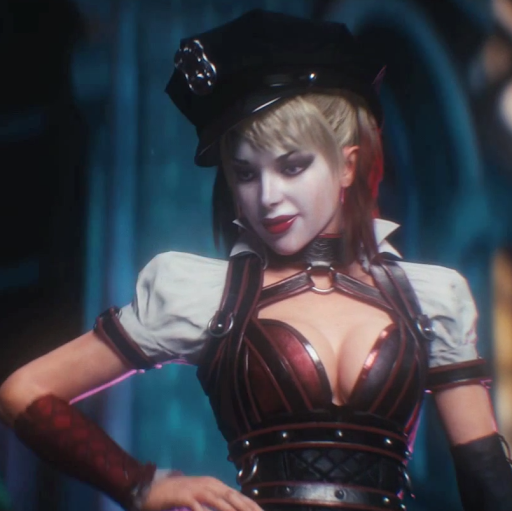 Add-on playable character available for pre-order.
Harley Quinn (aka Dr. Harleen Quinzel)was once a criminal psychologist until she fell in love with an inmate of Arkham Asylum. That inmate just so happened to be the most murderous and deprived monster of Gotham City: The Joker.
They escaped together and began a love crime-spree against Batman's crusade of justice. Harley Quinn is one of the most loved characters in comic books. Her childish but deadly personality proves to be a match for all who stand in her way--including Batman. Harley has been made famous by Batman: The Animated Series, the Suicide Squad comics, and the Arkham game series.
Harley Quinn is availabe for pre-order as an add-on playable character. She will have her own challenge maps, harlequin-themed weapons, gadgets, and abilities. The star add-on player of the previous game (Batman: Arkham Origins) was Deathstroke. Harley Quinn is one of the few characters to have appeared in all four Arkham games. Gamers will finally embrace Harley from her perspective.
Image Gallery