Avengers: Infinity War Cast: Who's Playing Who?
Updated: 18 Jul 2017 12:13 pm
I sure wouldn't want to be on the wrong side of this team.
With no official plot details released, all we know for sure is that "Avengers: Infinity War" (the nineteenth movie in the Marvel Cinematic Universe) is going to be insanely kick-ass! It's also in two parts, and I already can't wait for the second movie. With a huge cast of our favourite superheroes, "Avengers: Infinity War" promises to be action-packed, and full of the hilarious banter we've come to expect from Marvel movies. While we have to wait until May next year to see just what's in store, we can still take a look at who's playing who.
1. Tom Holland - Peter Parker / Spider-Man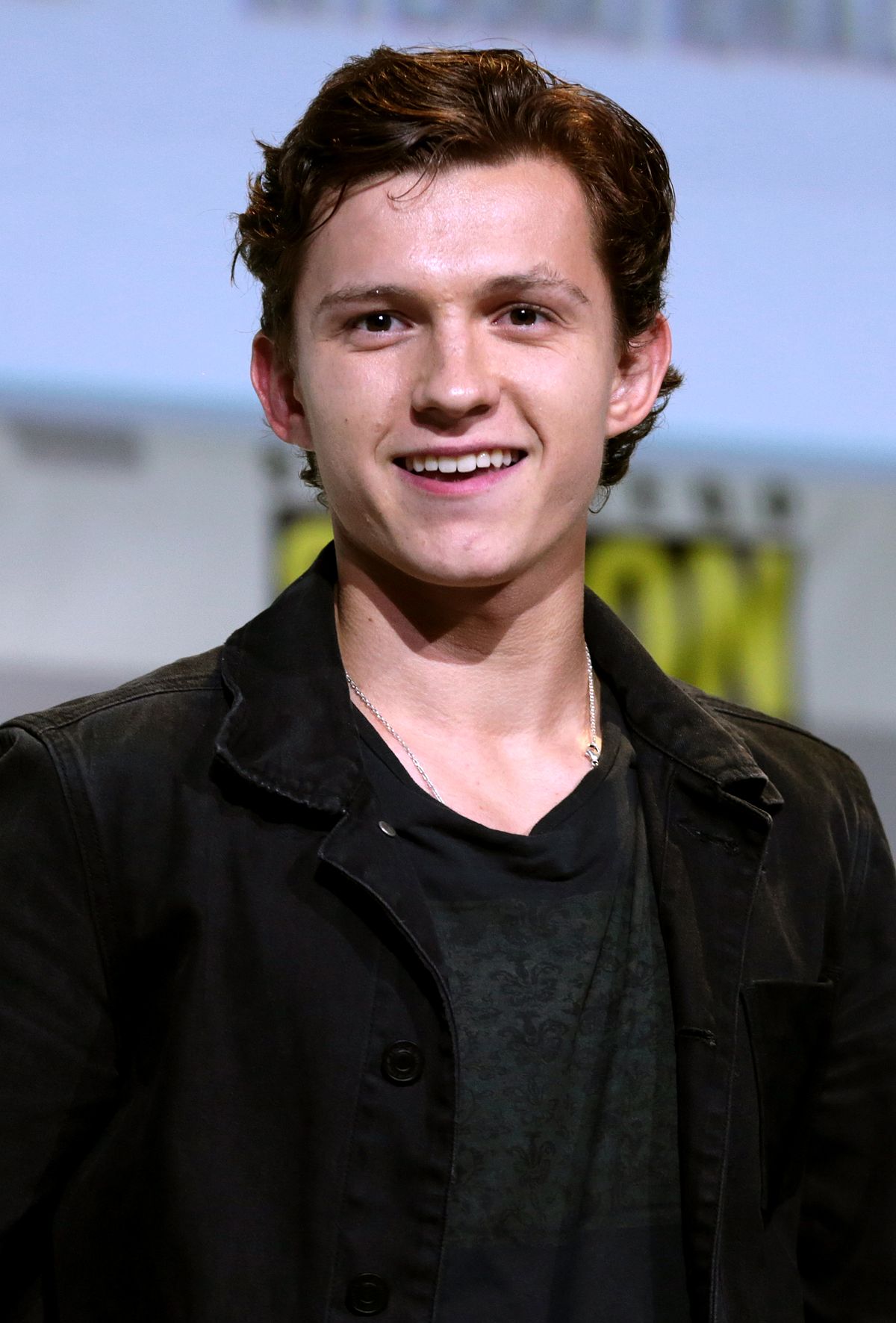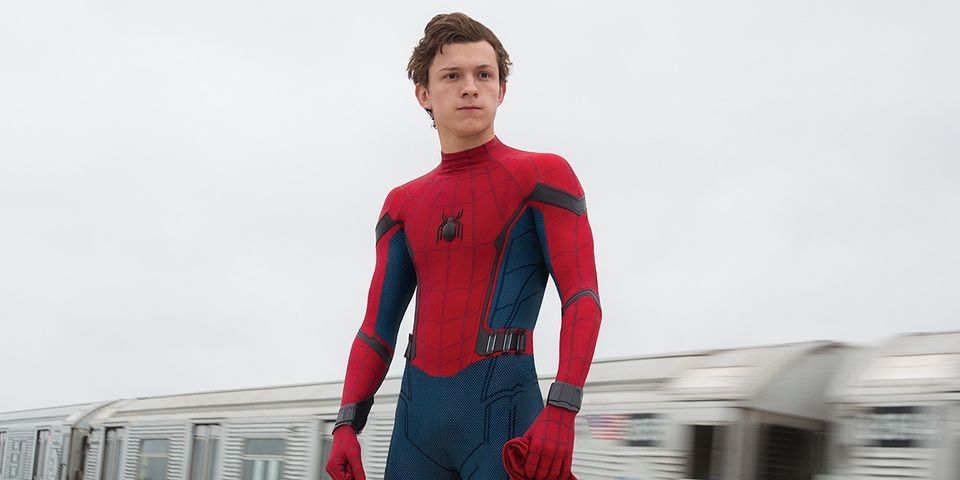 Spidey debates whether to shoot his web at someone littering, until he remembers he doesn't have his mask on
Tom Holland was born in Kingston-upon-Thames, in Surrey. His father, Dominic Holland, is a comedian and author. Tom is an accomplished dancer, and played the role of Billy Elliot in the musical when it appeared in the West End, before turning his focus to acting.
Tom is the first actor to play teenager Peter Parker/Spider-Man while actually being a teenager. I for one appreciate this, because seeing 30 year olds playing high schoolers gets old after awhile.
He made his debut as Spider-Man in "Captain America: Civil War", and in his first solo Spidey movie "Spider-Man: Homecoming".
http://www.gamersdecide.com/pc-game-news/spider-man-homecoming-5-fast-facts-about-new-peter-parker-tom-holland
2. Brie Larson - Carol Danvers / Captain Marvel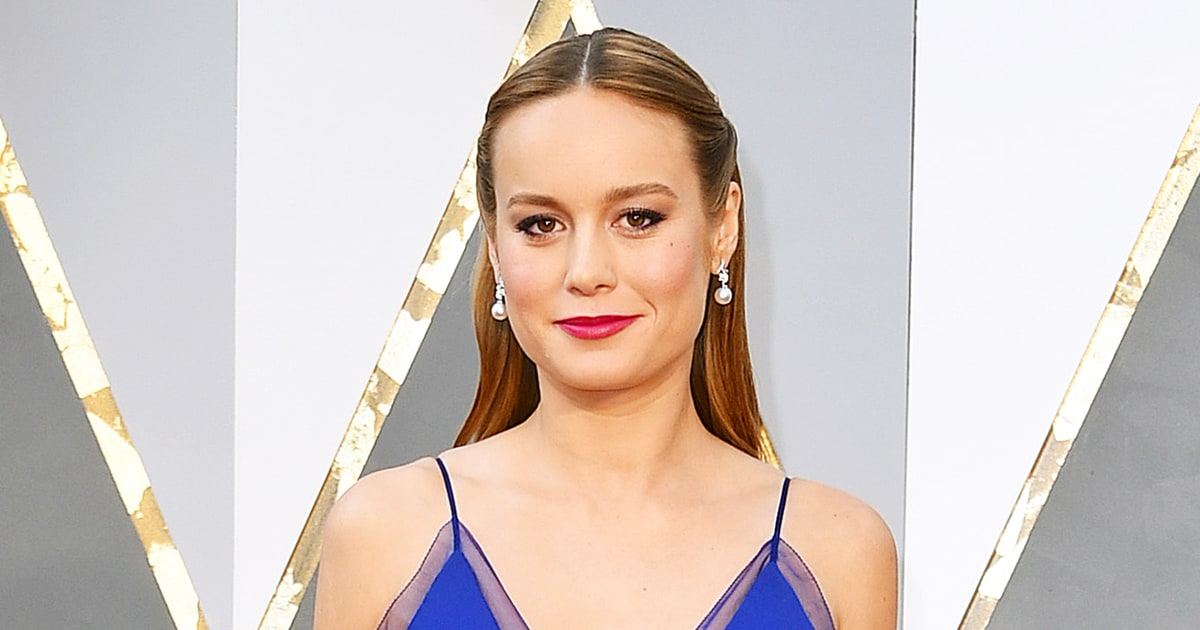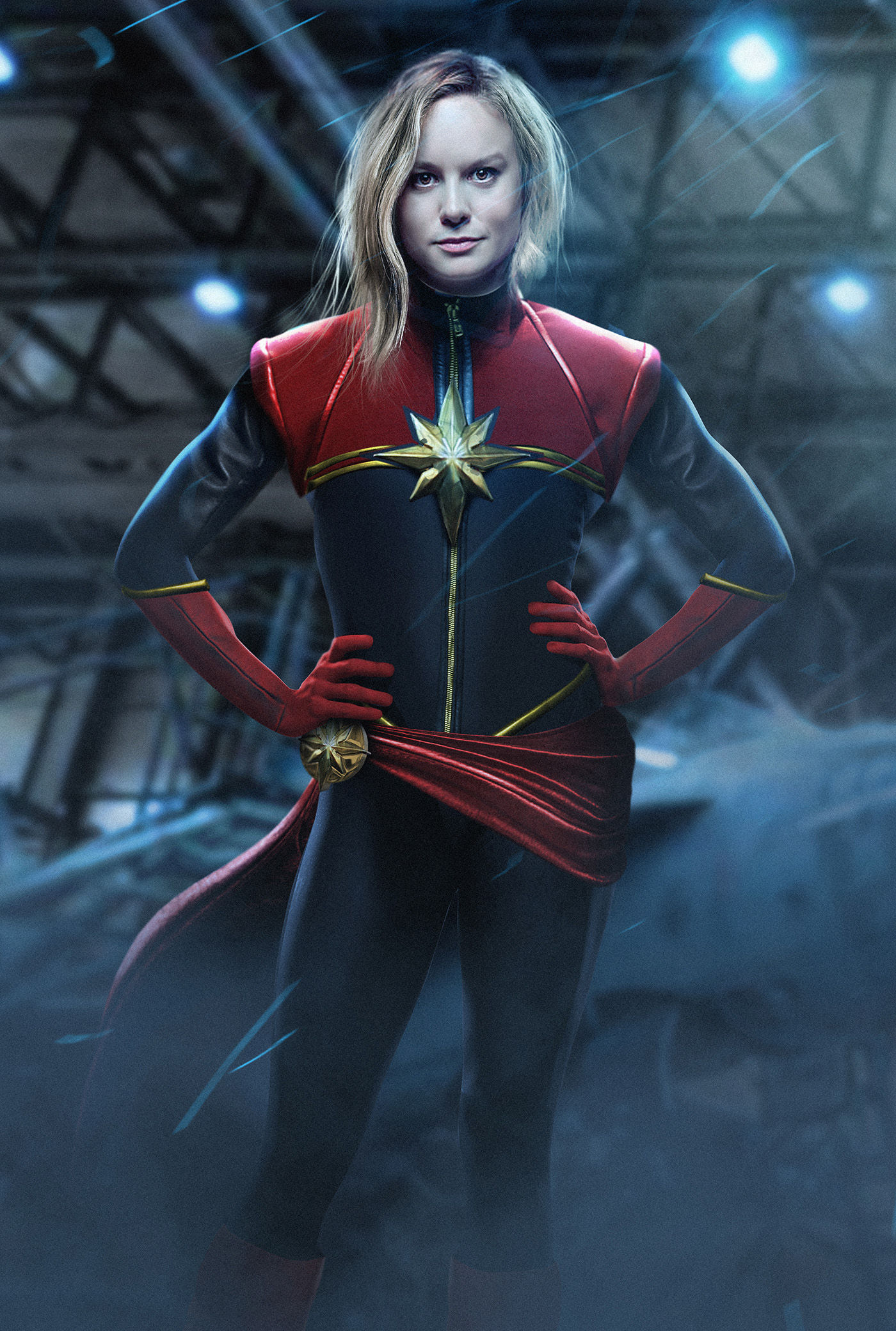 Some amazing Captain Marvel fan art by BossLogic
Brie Larson started studying drama at only 6 years old. She knew very early on that she wanted to act. Brie is also building a music career, and signed her first deal with Universal Records at only 13 years old. 13-year-old Libby was nowhere near that ambitious.
Brie is playing Carol Danvers (AKA Captain Marvel) in "Avengers: Infinity War". There isn't really much information yet on her MCU character, but Brie is amazing so I'm definitely excited to see her take on this role!
http://www.gamersdecide.com/pc-game-news/captain-marvel-2019-ten-interesting-facts-about-upcoming-movie
3. Chris Pratt - Peter Quill / Star-Lord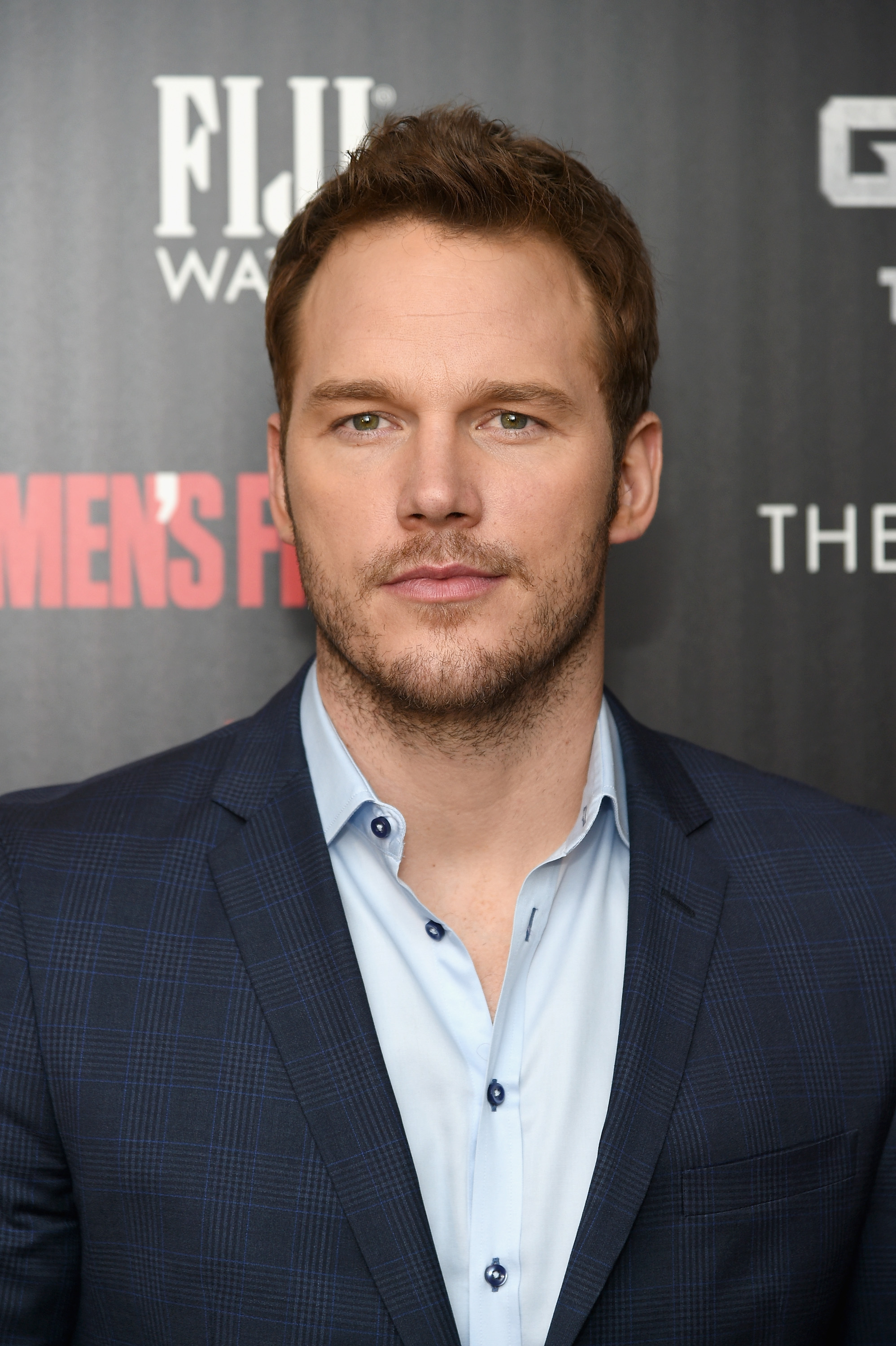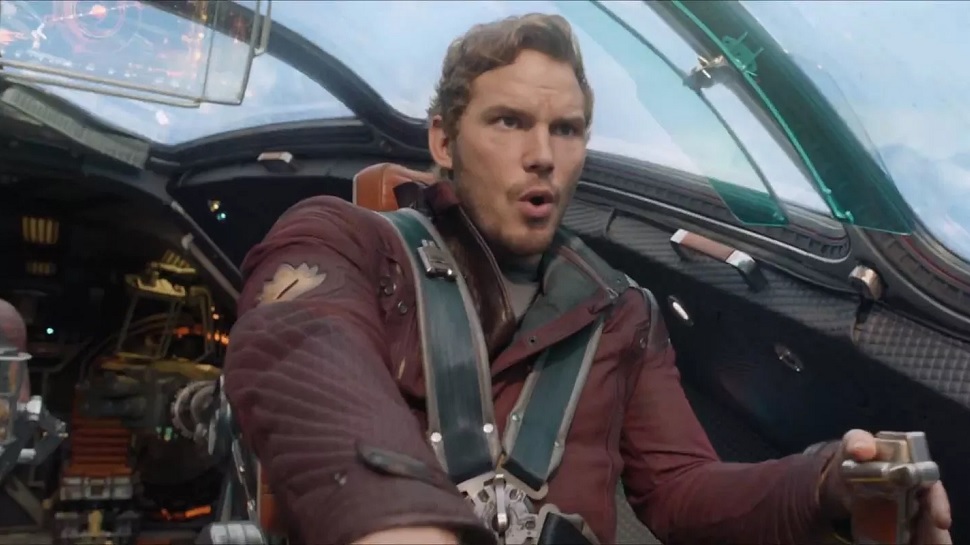 Star Lord in his beloved ship, the Milano. Yep, it's named after Alyssa Milano
Chris Pratt got his start in television, with his most beloved character being Andy Dwyer in the hilarious "Parks and Recreation". He's married to funny woman Anna Faris, and they have a son named Jack.
Chris models Star Lord's performances after Han Solo and Marty McFly; you can definitely see those influences in his character. Peter Quill is charming, funny, and brave, which are great qualities to bring to a team like the Guardians of the Galaxy.
4. Zoe Saldana – Gamora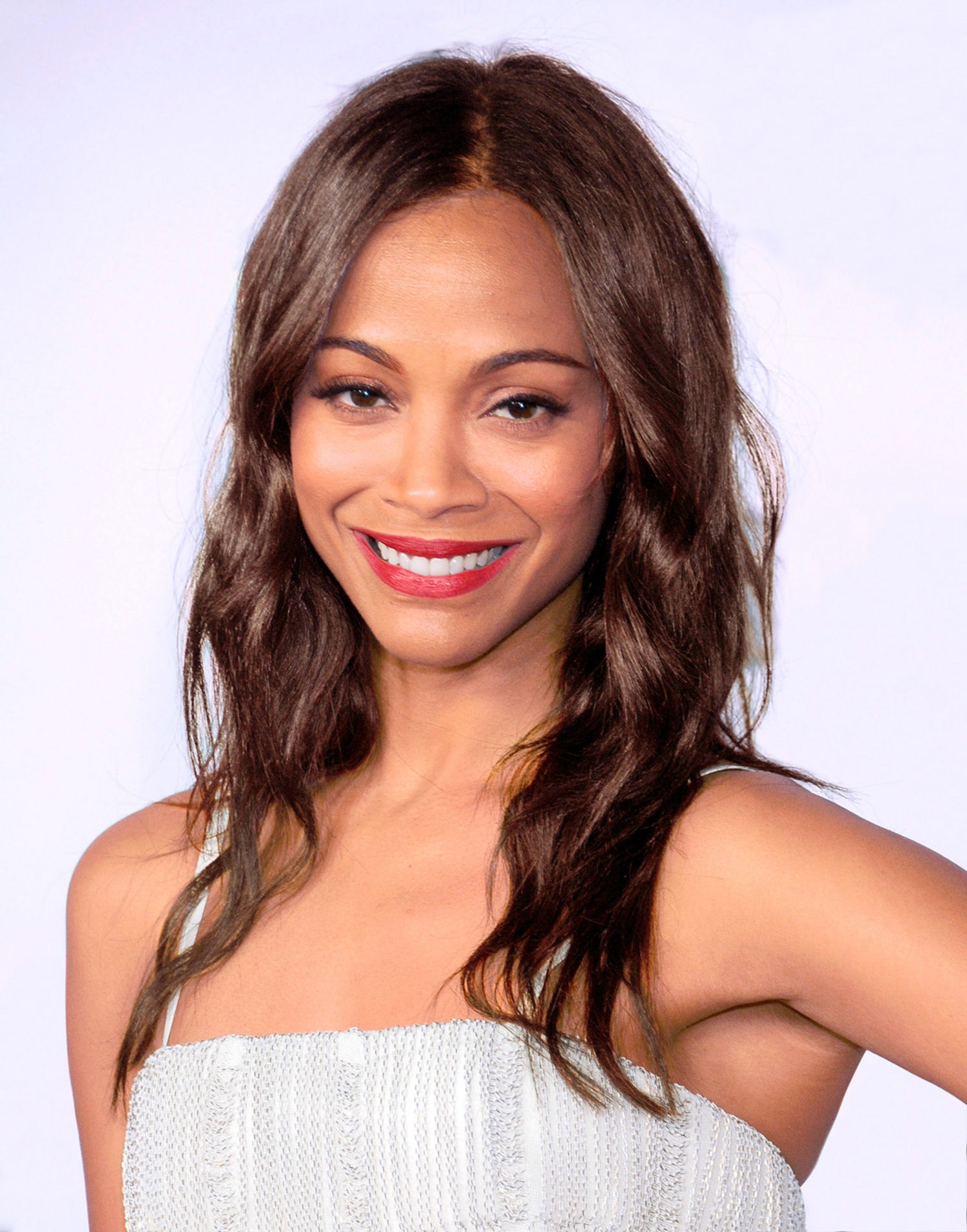 Drax and Gamora going on a McDonald's run
Zoe Saldana is not just an actor, but also a dancer. (Sensing a theme here with some of the cast.) She is well known for playing a diverse array of characters; always looking to challenge herself as a performer.
She plays Gamora for a third time in "Infinity War". Gamora is a former assassin who Thanos adopted after he killed her whole race. She's strong and determined, and brings a lot to the table as a Guardian of the Galaxy.
5. Vin Diesel - Groot (voice)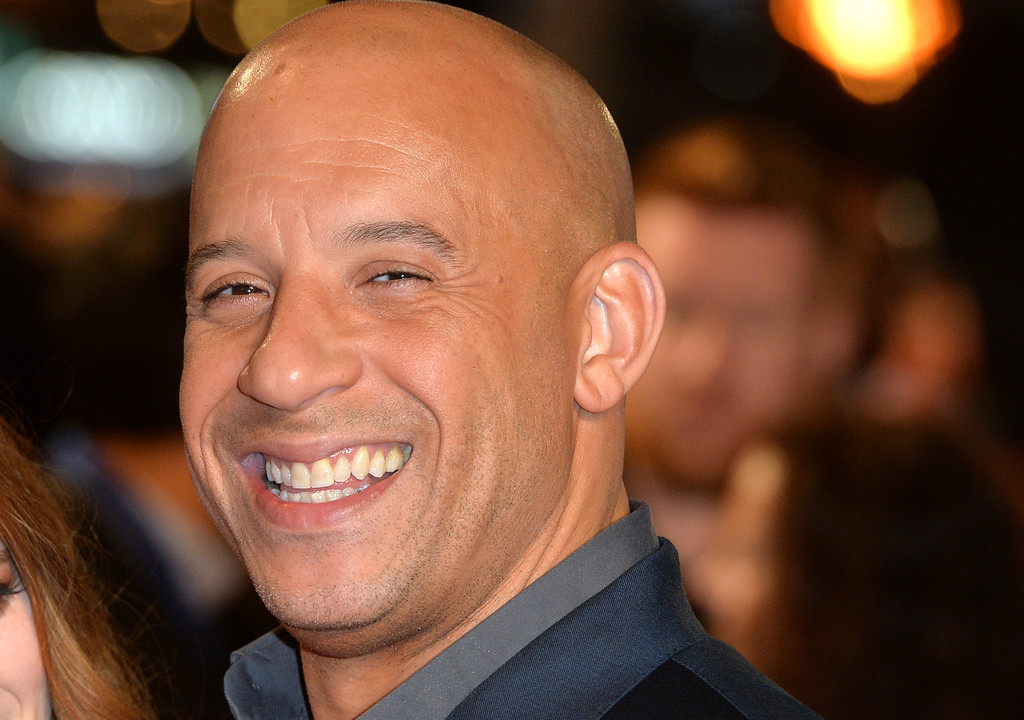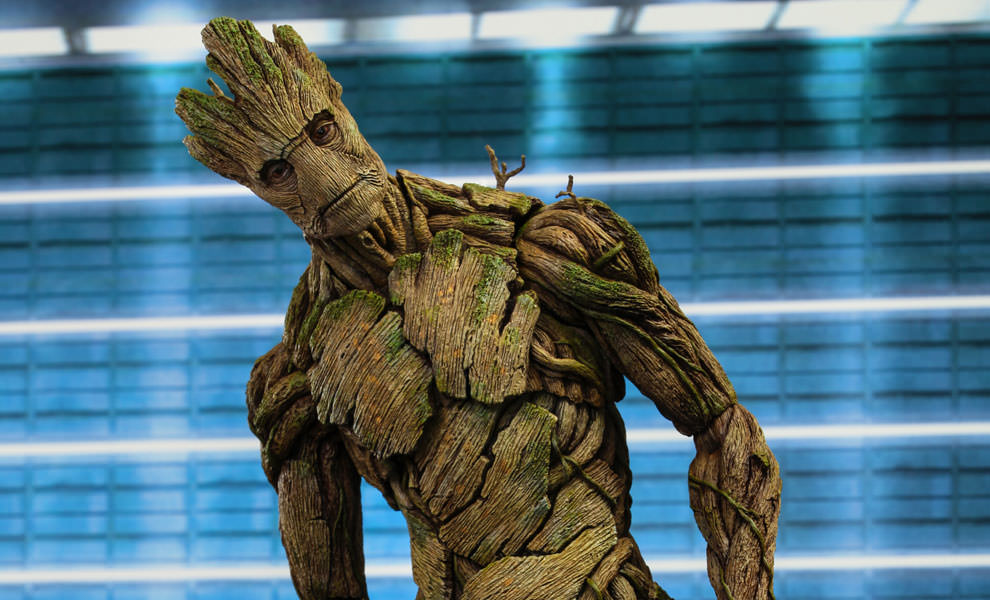 Groot is staring right into my soul. I don't know if I like it
Vin Diesel's real name is Mark Sinclair! I can't believe I didn't know that. He's best known for his role in the "Fast and the Furious" franchise.
Many don't know that he provides the voice of Groot in "Guardians of the Galaxy". Rocket's sidekick is loyal, and surprisingly smart. You just have to learn to understand what he means when he says "I am Groot". Which is tough, considering that's all he can say.
6. Bradley Cooper - Rocket Raccoon (voice)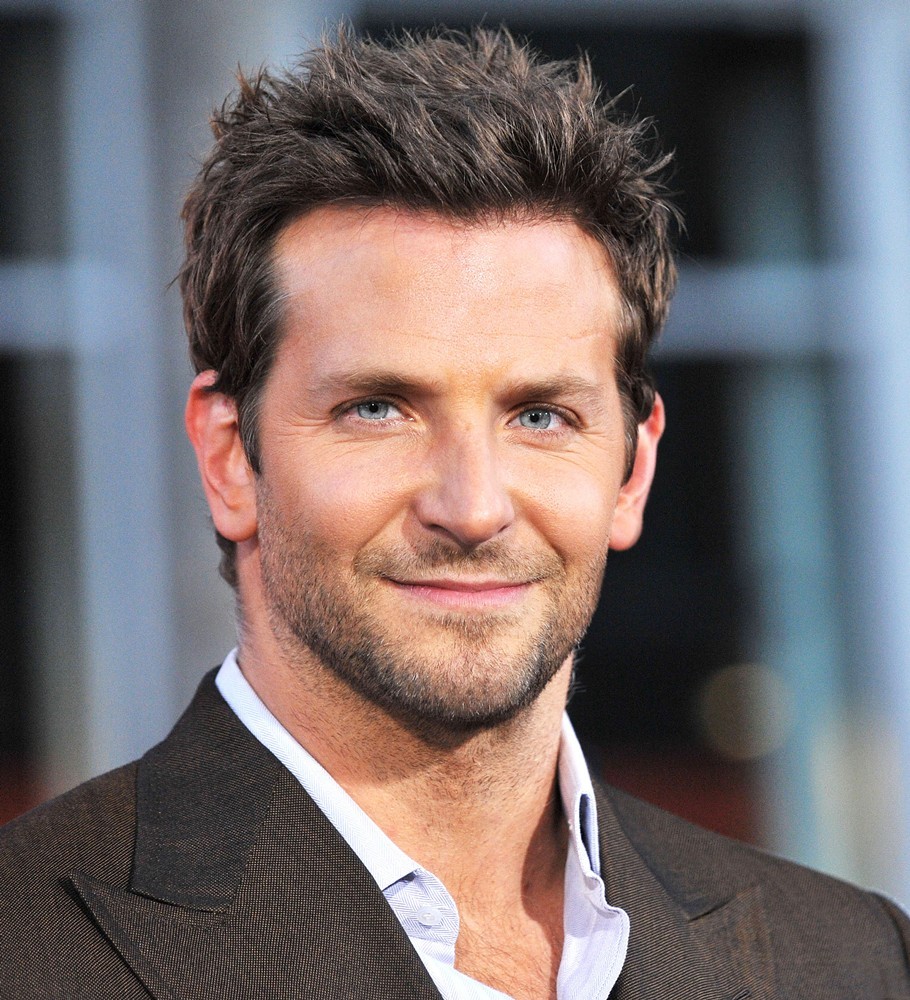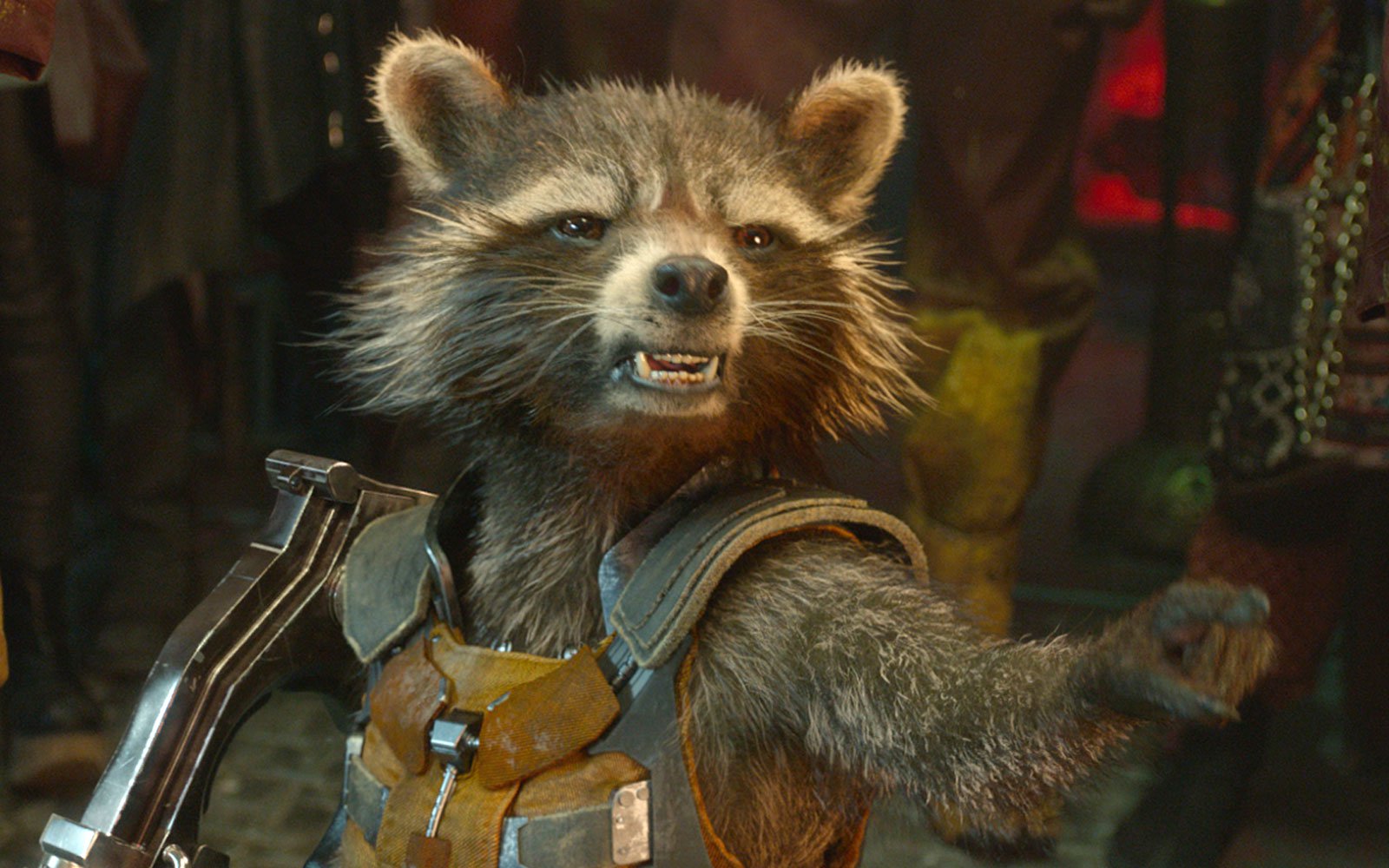 Rocket setting someone straight, as he often does
Bradley Cooper got his start in a 1999 episode of "Sex and the City". The relative unknown went on to become one of Hollywood's biggest stars, known for his roles in "The Hangover", "Silver Linings Playbook" and "Limitless", to name a few.
He is the voice of Rocket Raccoon in "Guardians of the Galaxy". Rocket is a genetically engineered animal, who turned to crime with his friend Groot. He surprised everyone, including himself, when he showed that he really did have a heart inside that furry little chest.
7. Dave Bautista – Drax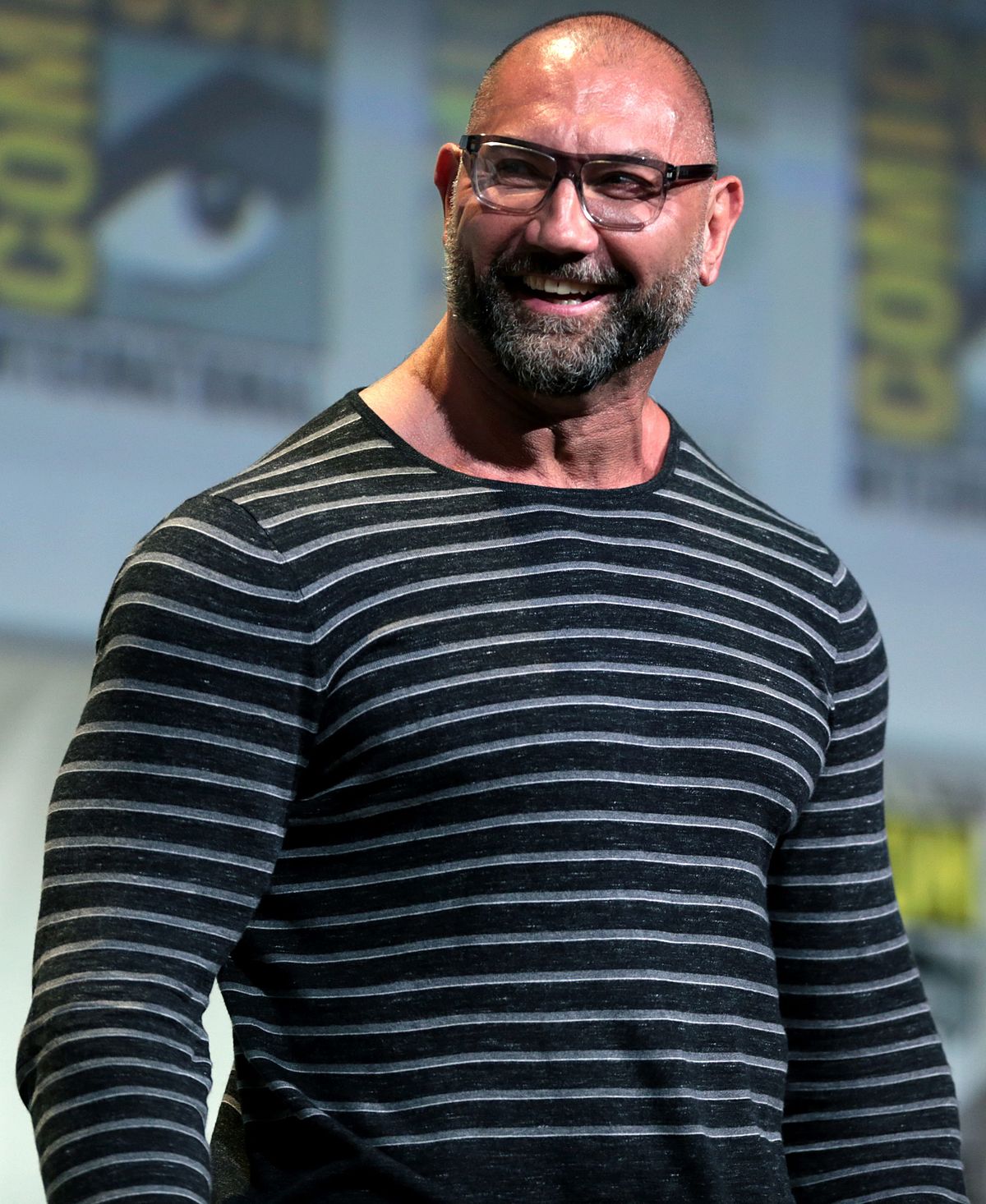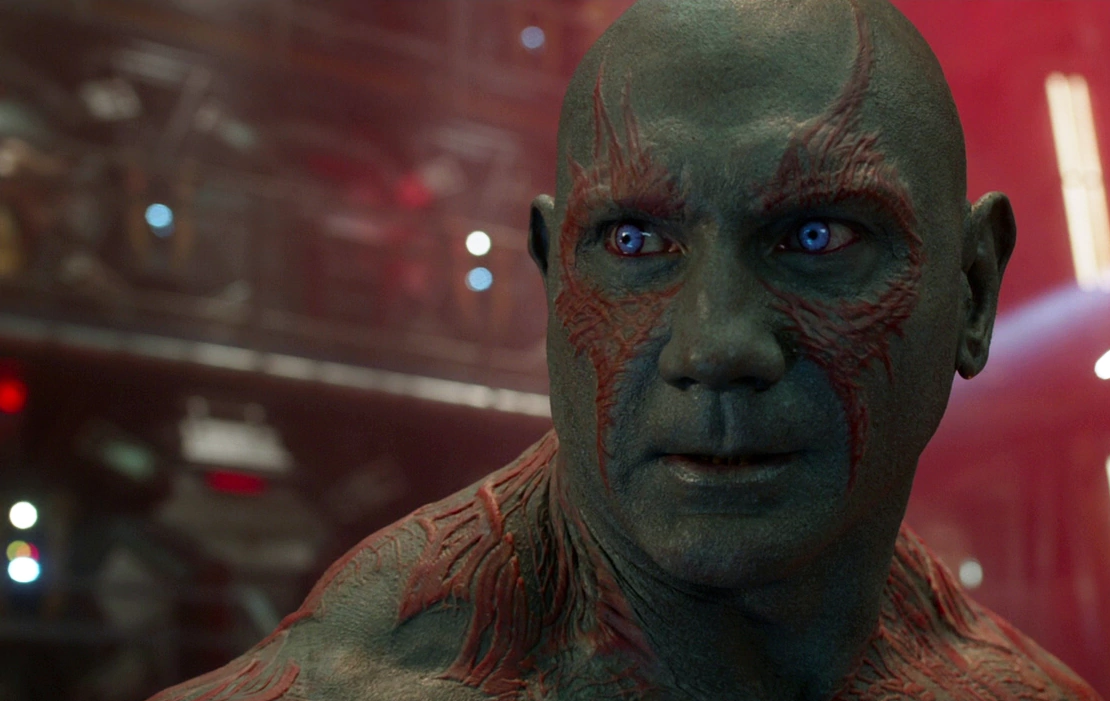 I'm lost in Drax's eyes…
Dave Bautista is a man of many talents. He is an actor, professional wrestler, body builder, former mixed martial artist, and, my favourite of all: a break dancer. Heck yes, I love surprising hidden talents!
Drax the Destroyer isn't much of a destroyer anymore, unless it comes to fighting evil. He's a former criminal, like Rocket, who lost his wife and daughter when they were slaughtered by Ronan. Drax is also a very literal being, which makes for some 'fun' conversations.
8. Josh Brolin – Thanos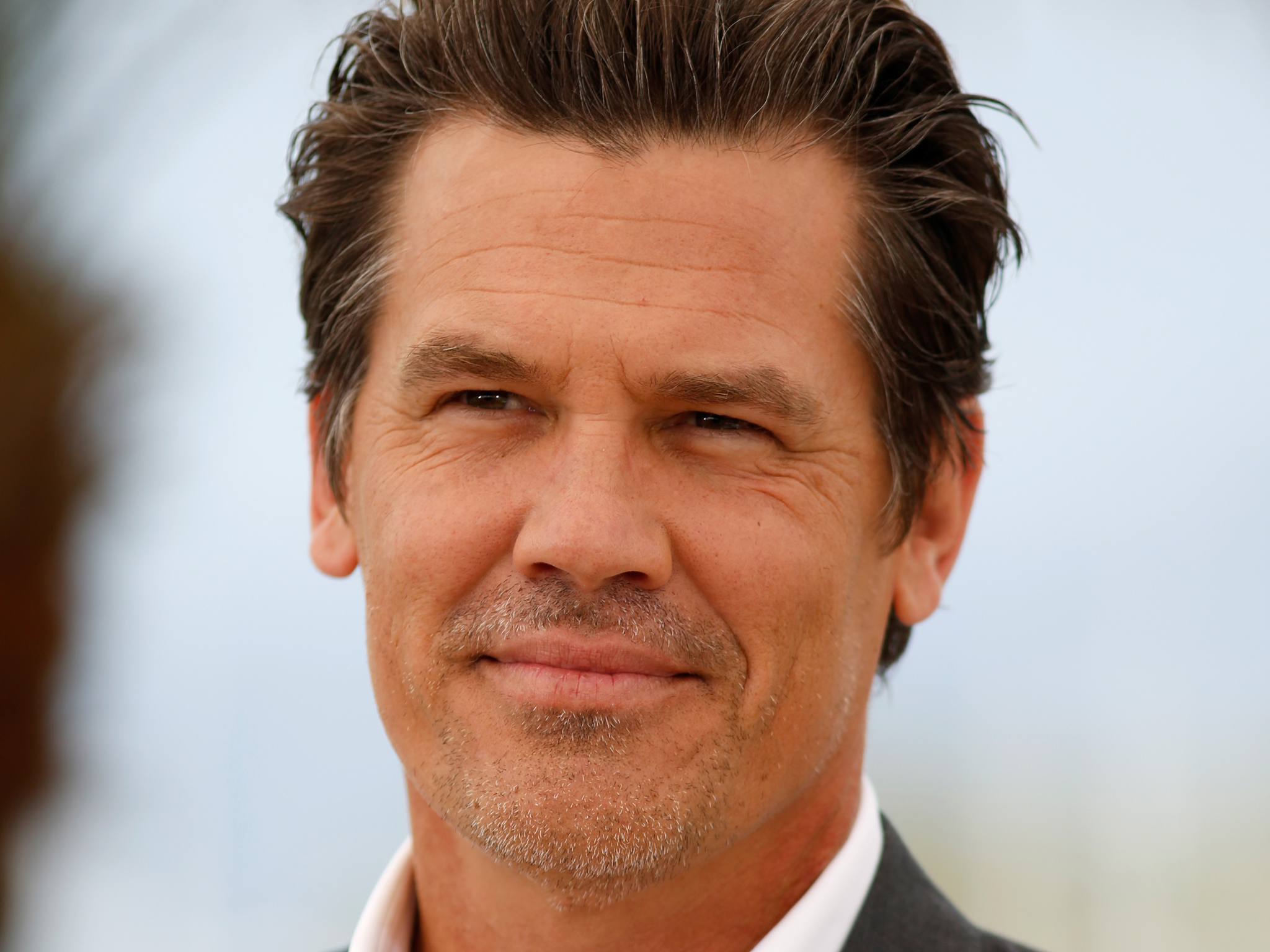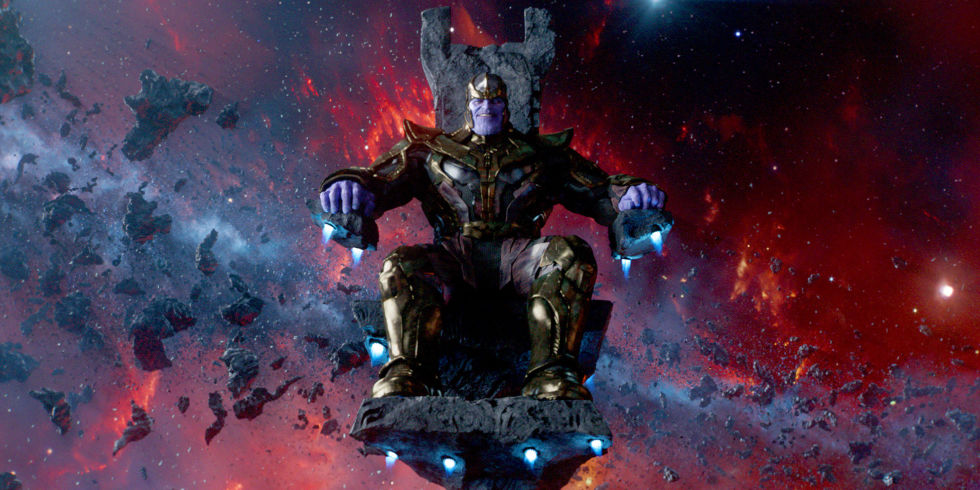 Thanos looking intimidating as hell, which is hard to do while floating
Josh Brolin has been acting since his first role in "The Goonies" in 1985. He had no real notable success until he starred in "No Country for Old Men". After his role in the critically acclaimed Coen brothers film, his career kept growing, with more and more high profile roles.
With only little snippets of Thanos in previous MCU films, I can't wait to see his character more fleshed out on screen. Thanos commands the huge army known as the Chitauri, and has been searching for the Infinity Stones. This makes him a small but pivotal antagonist in many of the MCU films, because his actions led to many of the events seen in the movies. 
9. Benedict Cumberbatch - Dr. Stephen Strange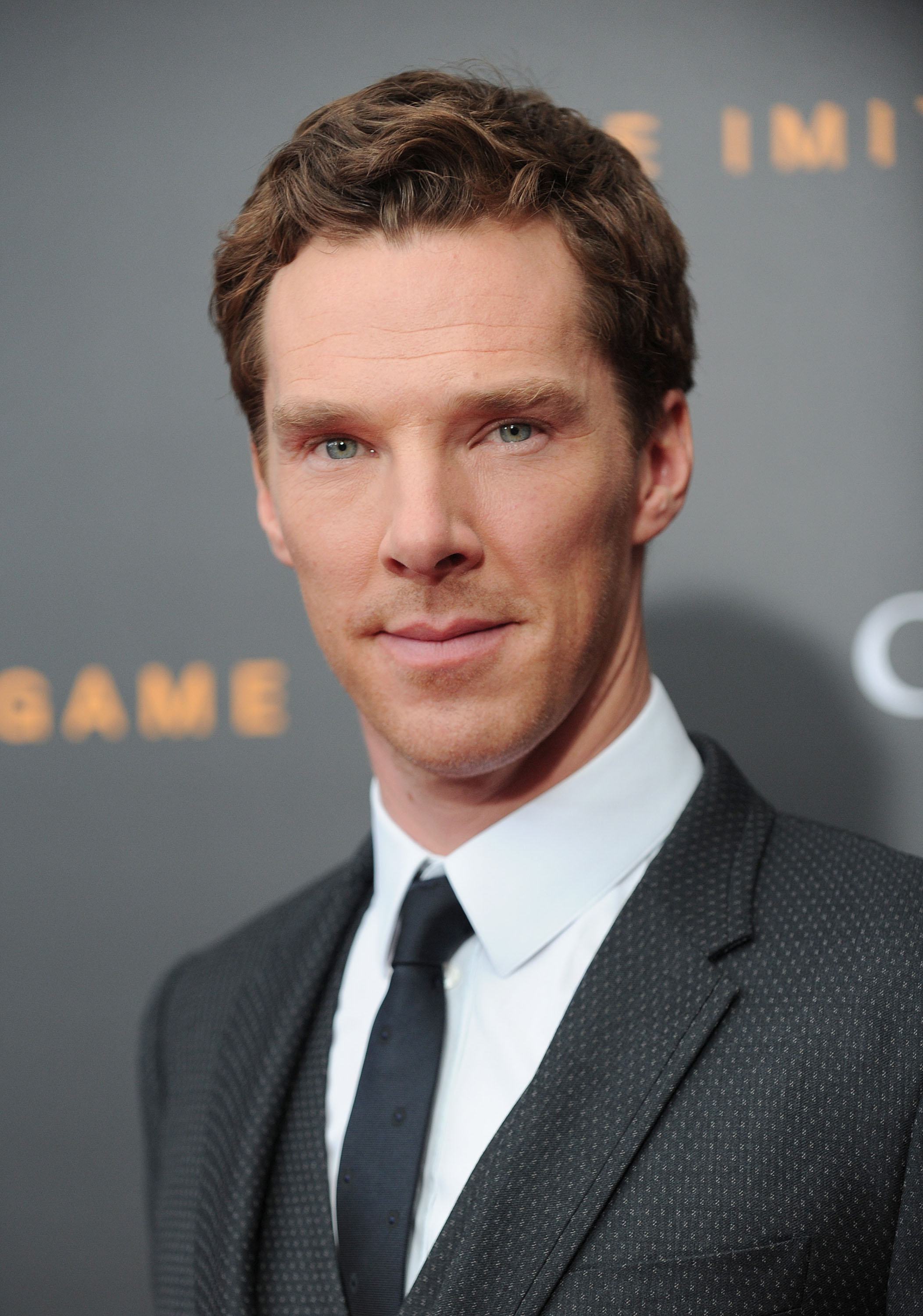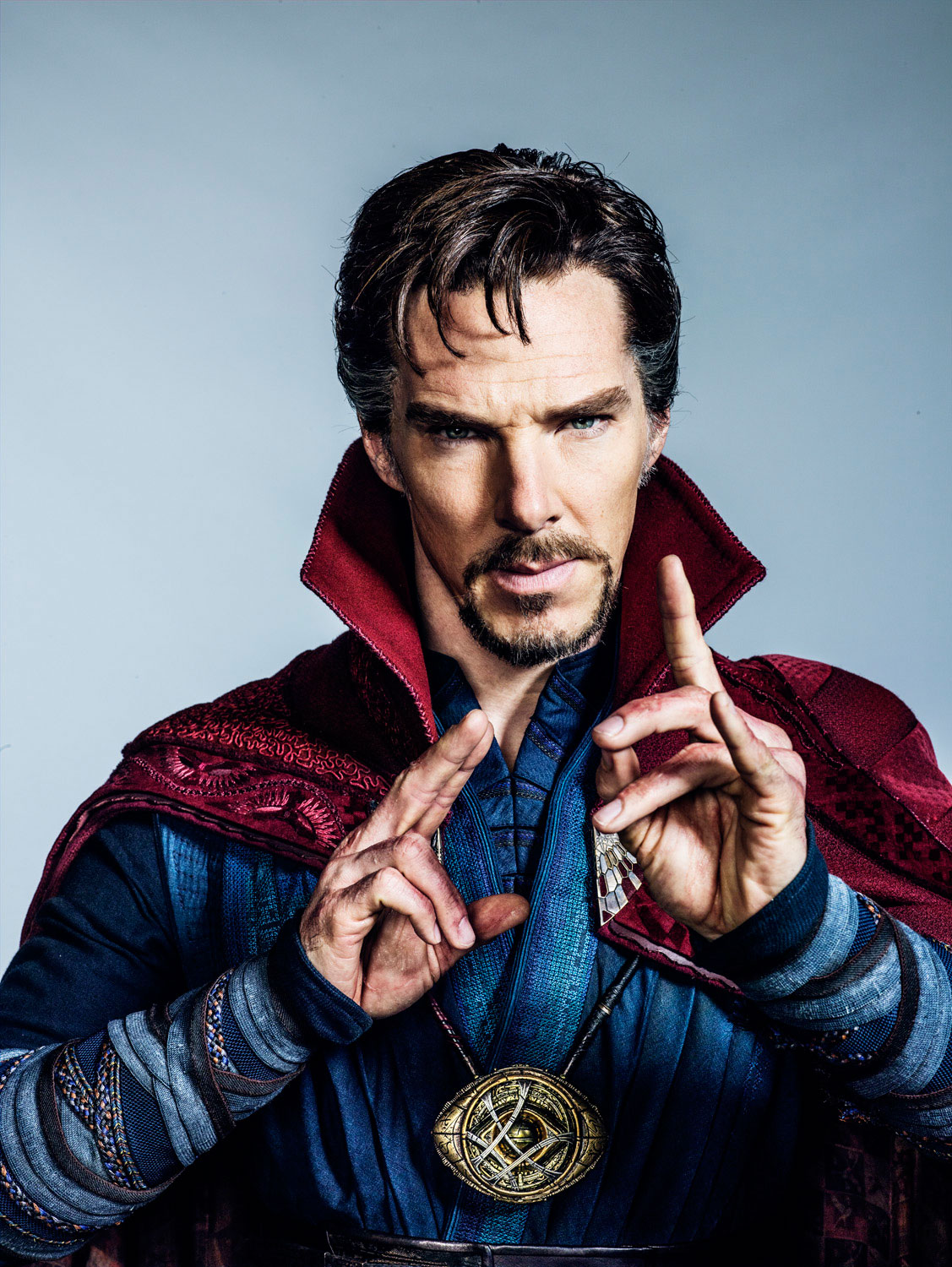 Doctor Strange doing his thing
Benedict Cumberbatch is another Brit, like Tom Holland. He's the son of two actors, Wanda Ventham and Timothy Carlton. and had his big break playing Stephen Hawking in the 2004 TV movie "Hawking". He's probably best known for his role as Sherlock in the TV series of the same name. (Amazing show by the way, check it out if you haven't already).
Benedict has already had his own solo movie as Dr. Strange. He's definitely going to be useful in the fight, but I can't lie, I'm more excited to see he and Tony Stark butting heads. There's always fireworks when two arrogant people have to work together, which makes for more entertainment for us!
10. Scarlett Johansson - Natasha Romanoff / Black Widow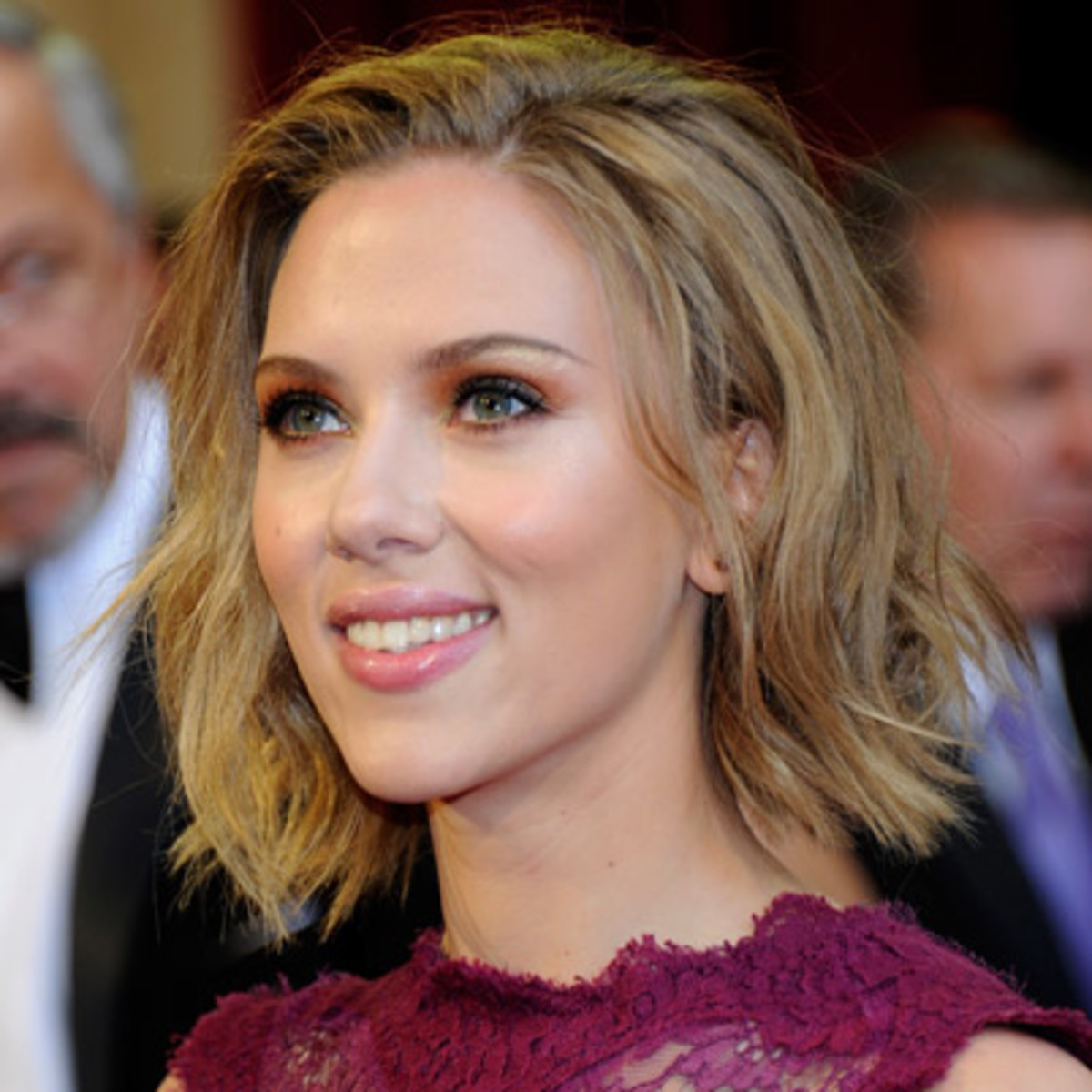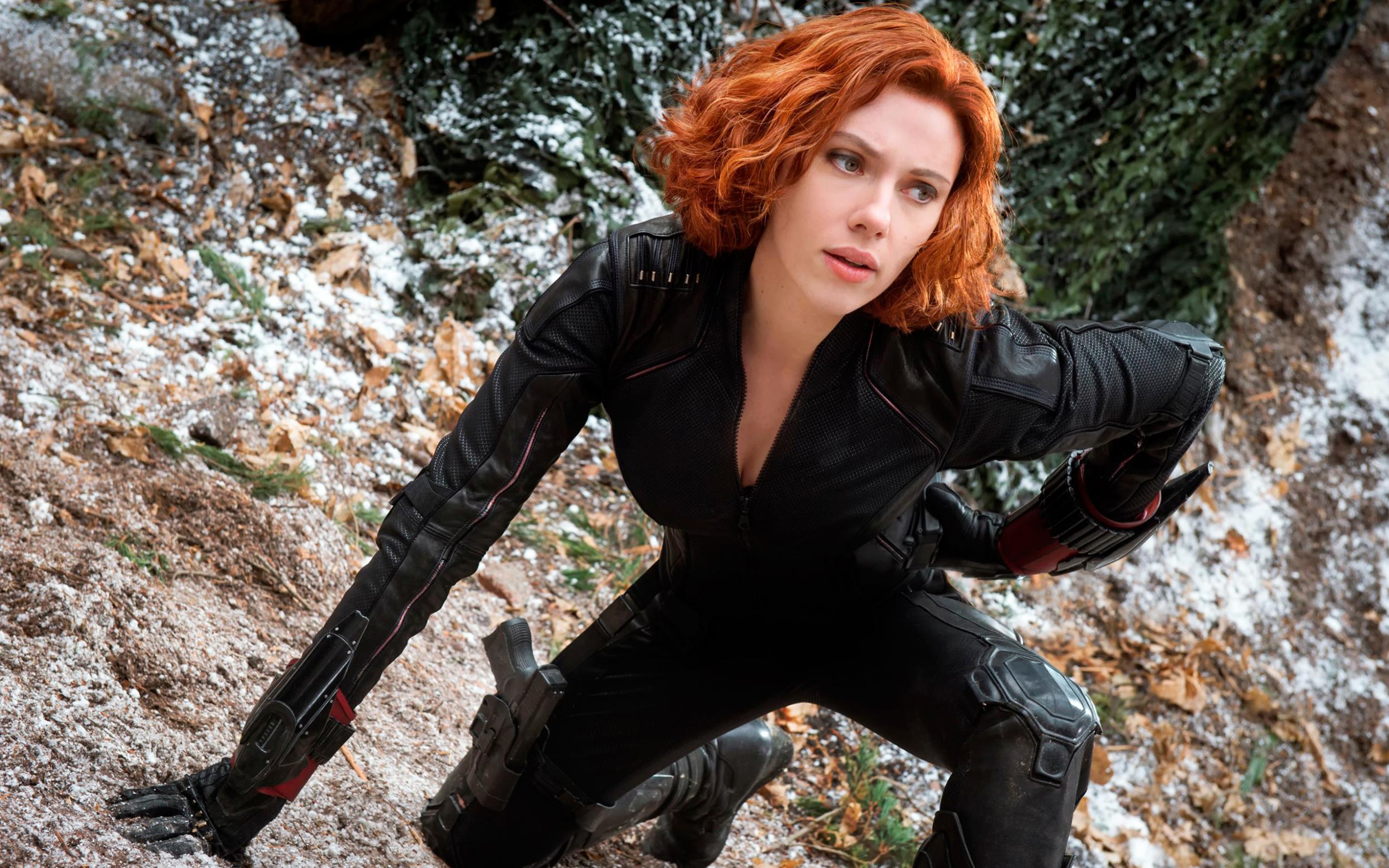 Black Widow takes a quick break from the action to let the boys do some of the work
Scarlett Johansson is an actress, model and singer who was born in New York City. She has a twin brother named Hunter, and has also done a lot of voice acting in her career.
She plays Black Widow, a deadly assassin and master spy. She originally worked for the KGB, before being recruited by SHIELD. Clint Barton (AKA Hawkeye) was sent to kill her, but instead recommended her as a potential SHIELD agent. This gave them the bond that is so evident throughout the movies. I love their partnership and how close they are.
11. Robert Downey Jr. - Tony Stark / Iron Man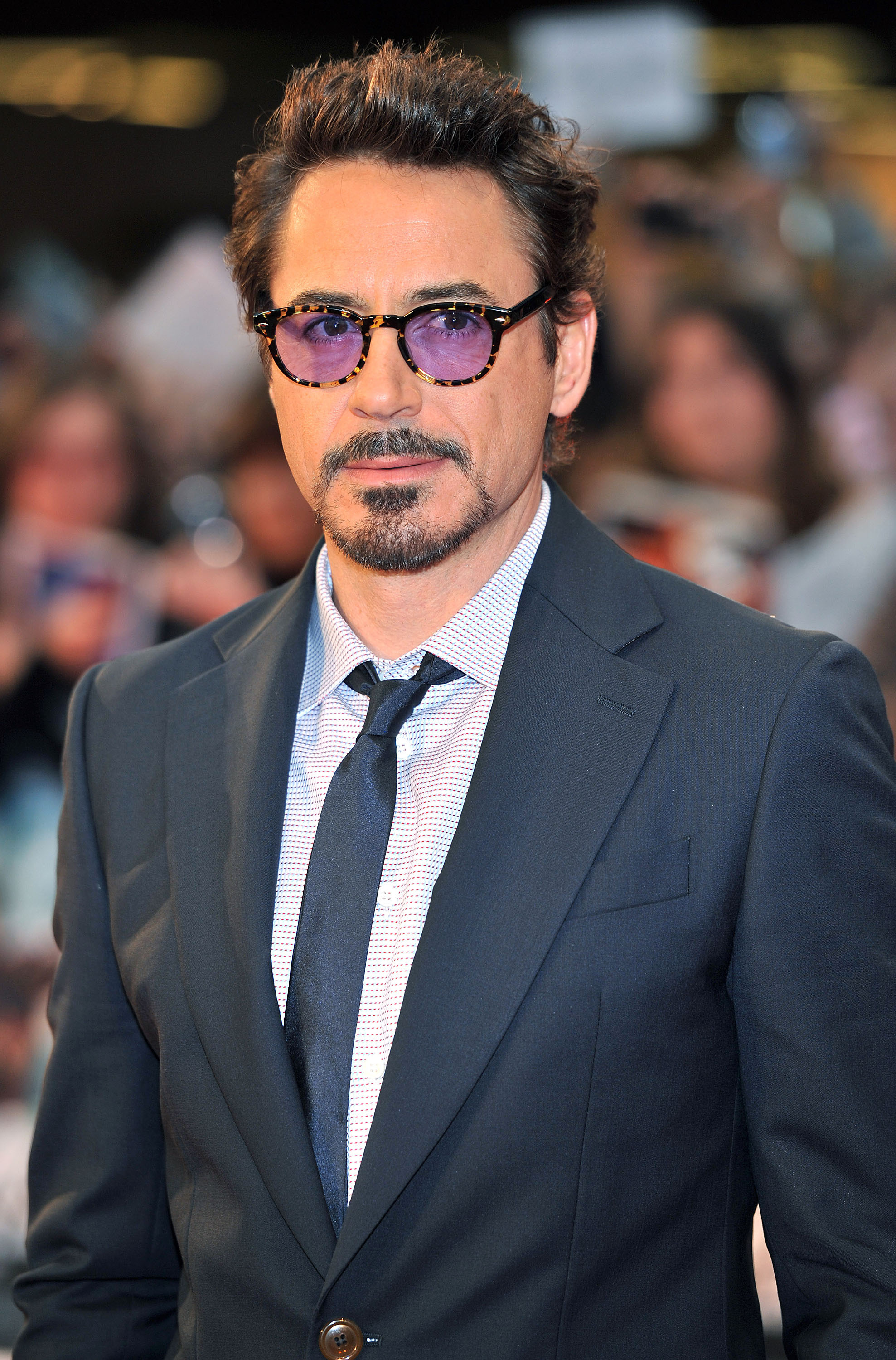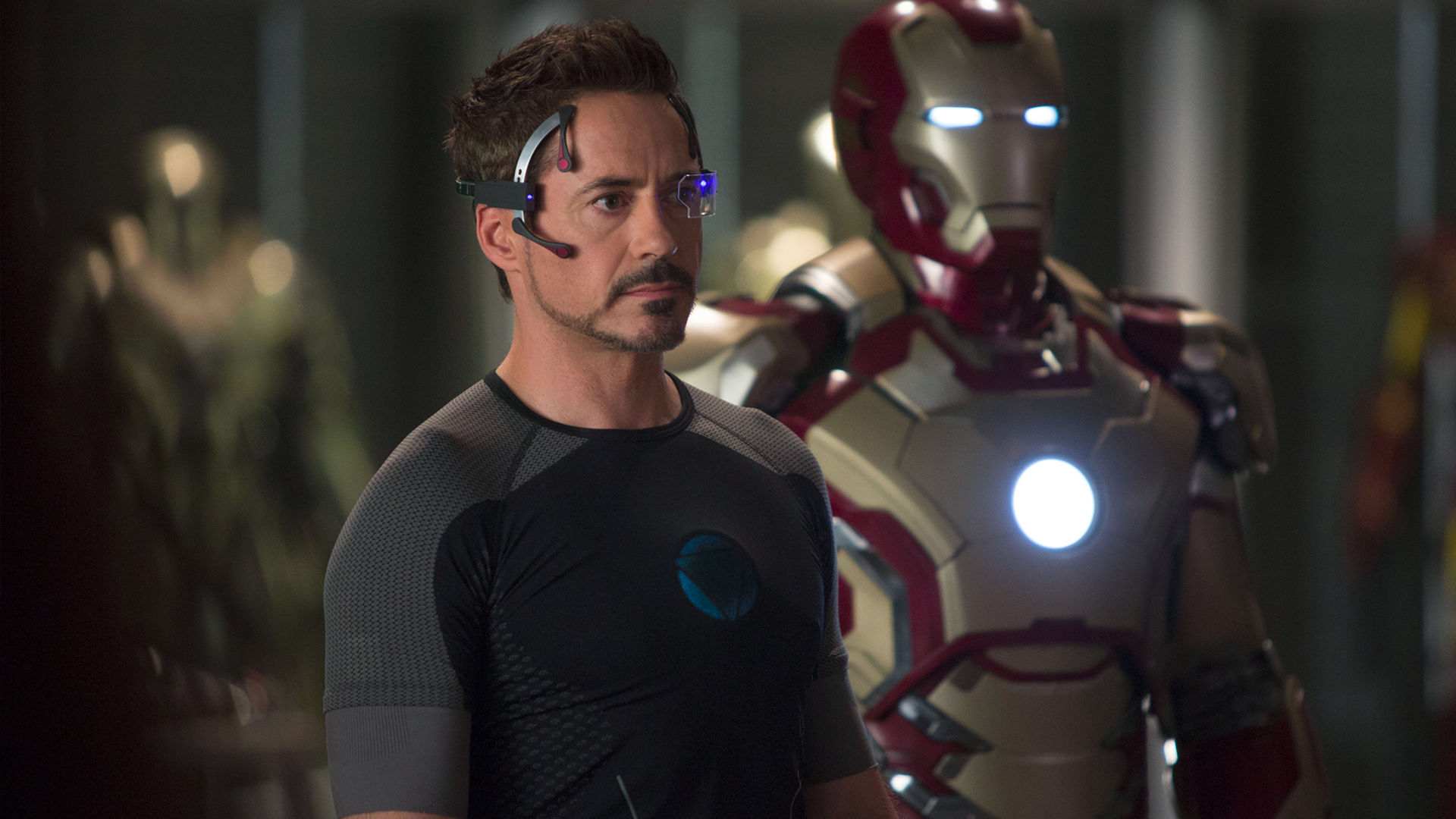 Tony Stark with one of his many Iron Man suits
Robert Downey Jr. has had a roller coaster of a career. He had great success in his younger years, before succumbing to drug and alcohol addictions. His is a story of redemption, as he turned his life (and career) around, to become the great actor we all know and love today.
He plays Tony Stark/Iron Man, the billionaire playboy who almost lost his life at the hands of his own technology. Stark vowed to change his ways, and became Iron Man. Thanks to being a genius, he has created a variety of Iron Man suits with some pretty cool features. He is arrogant and deeply flawed, but still cares greatly about his team mates.
12. Chris Evans - Steve Rogers / Captain America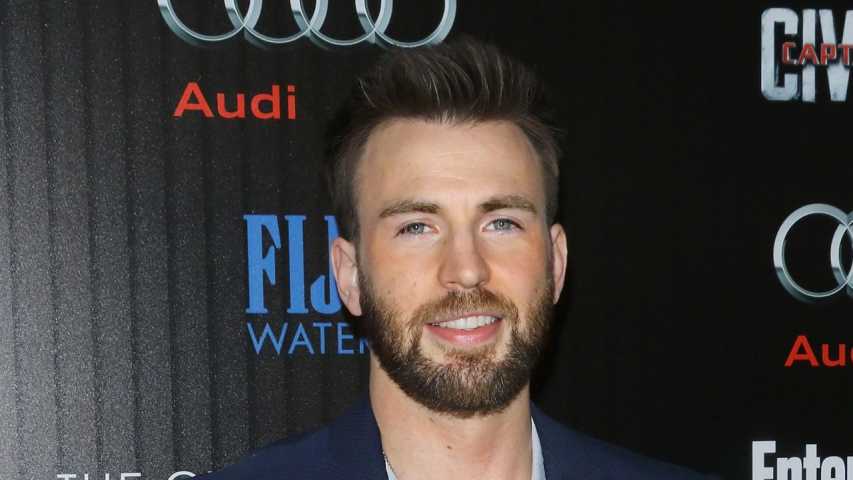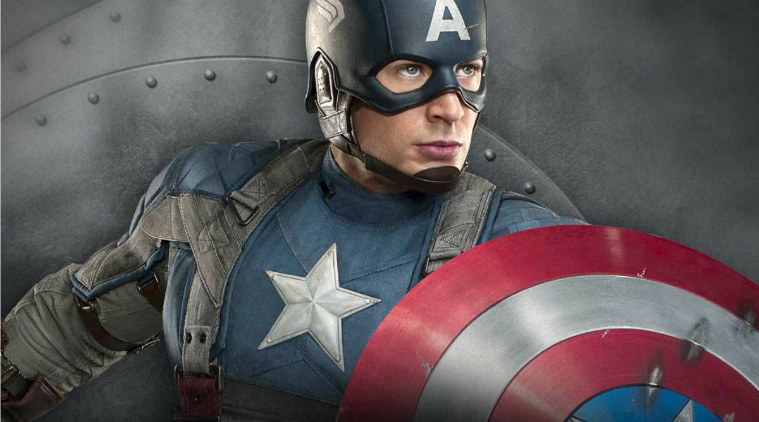 Captain America looking ready to kick some ass
Chris Evans has played superheros before: Johnny Storm/Human Torch in "The Fantastic Four" and its sequel, and Jensen in "The Losers". He's no stranger to action packed adventures, but has also had roles in many comedies, including a particularly memorable role in "Not Another Teen Movie". Banana, anyone?
Steve Rogers is a super solider, who went from zero to hero after an army experiment. He has a heart of gold and is loyal to a fault to his friends, Bucky Barnes in particular. After clashing with Stark and his team in "Civil War", "Infinity War" is sure to feel the impact of that fight.
13. Chris Hemsworth – Thor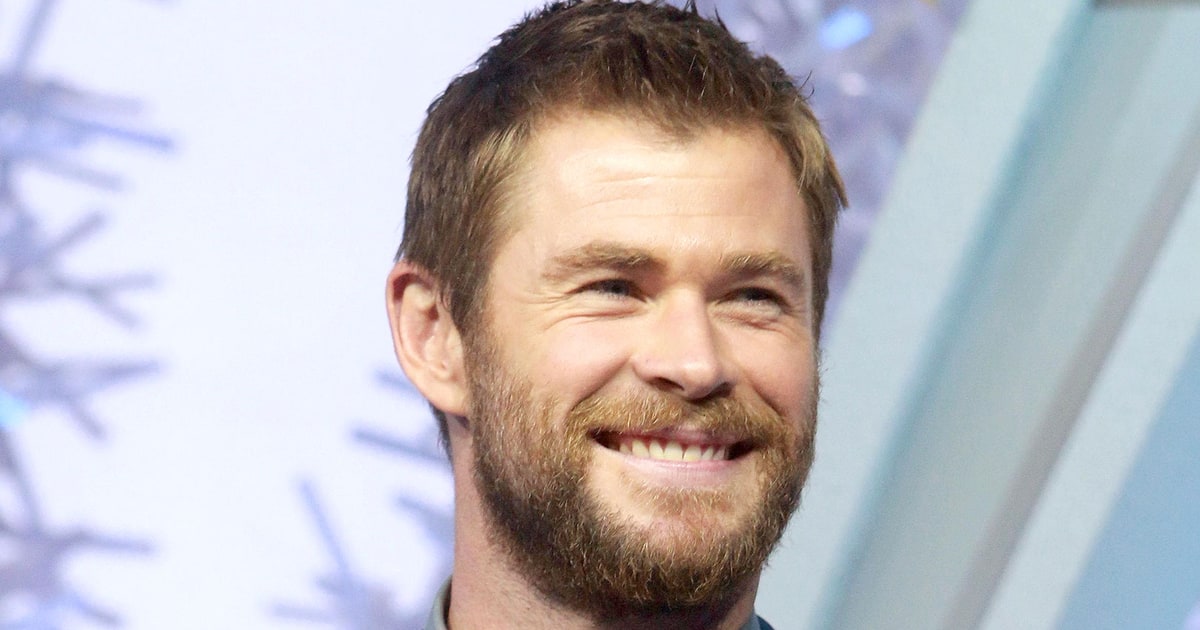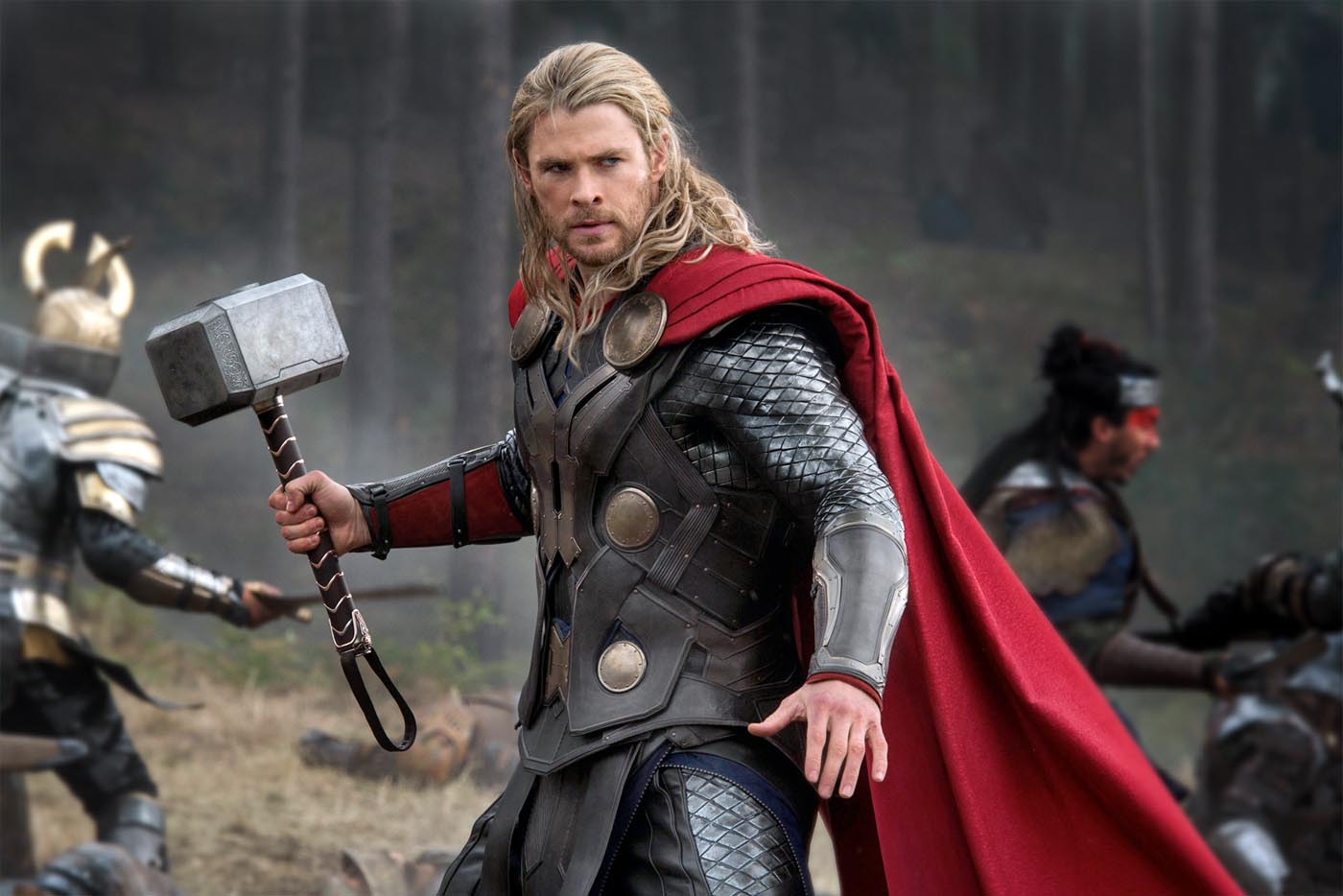 Thor getting ready to play Whack-a-Mole
One of Chris Hemsworth's first roles was Australian soap opera "Home and Away". I'm a "Neighbours" girl myself, so can't say if he was any good in it or not. He's the brother of Liam and the lesser known third Hemsworth, Luke.
Thor is the son of Odin, and wields the mighty Mjölnir because he is worthy of the great power it possesses. He has a complicated relationship with his 'brother', Loki. Thor is also in love with Jane Foster, a scientist, who aided him when he was banished to Earth. He is very headstrong, and willing to die for the greater good. Sure would love to have him on my team.
http://www.gamersdecide.com/pc-game-news/ten-differences-between-thor-films-and-norse-mythology
14. Elizabeth Olsen - Wanda Maximoff / Scarlet Witch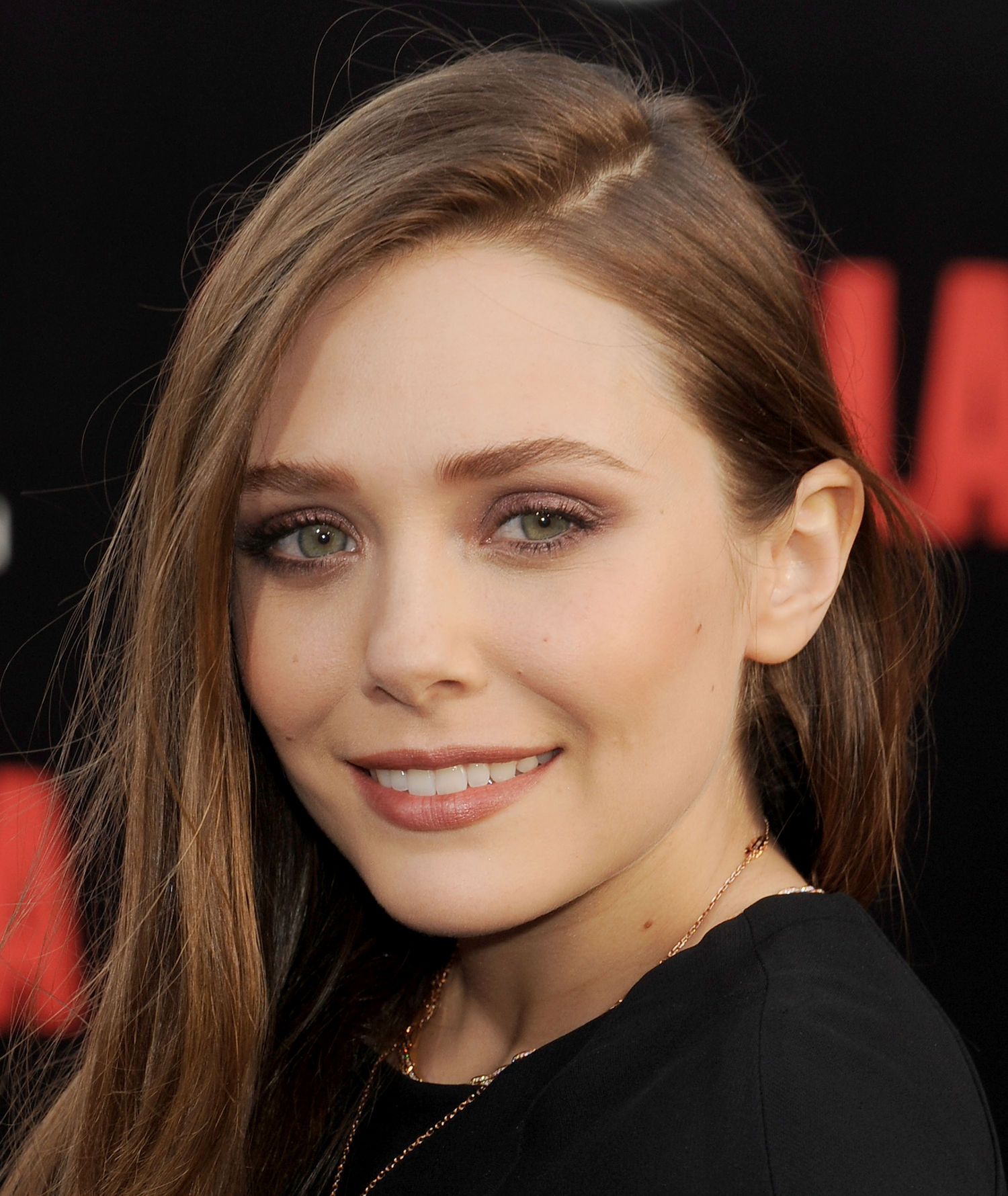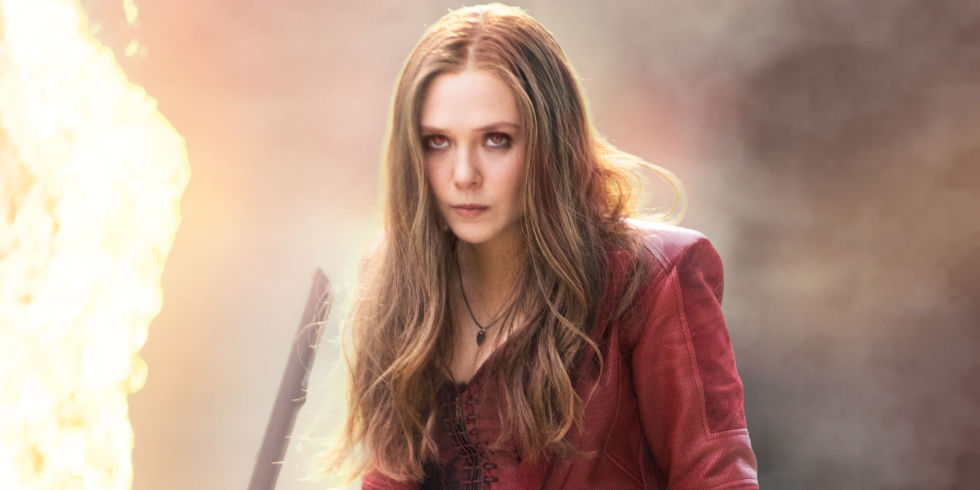 You know you're in trouble when Scarlet Witch gives you this look
Yes, Elizabeth Olsen is the sister of famous twins Mary-Kate and Ashley Olsen. She was born in California, on February 16th, 1989. Her career started in 2011, and that year she was nominated for many awards for "Martha Marcy May Marlene".
Wanda and her twin brother Pietro were born and raised in Sokovia. After being involved in scientific experiments, she and her brother gained super powers (yep, that old chestnut). She has many abilities, both telekinetic and telepathic in nature, making her a fearsome foe to come up against in a fight.
15. Jeremy Renner - Clint Barton / Hawkeye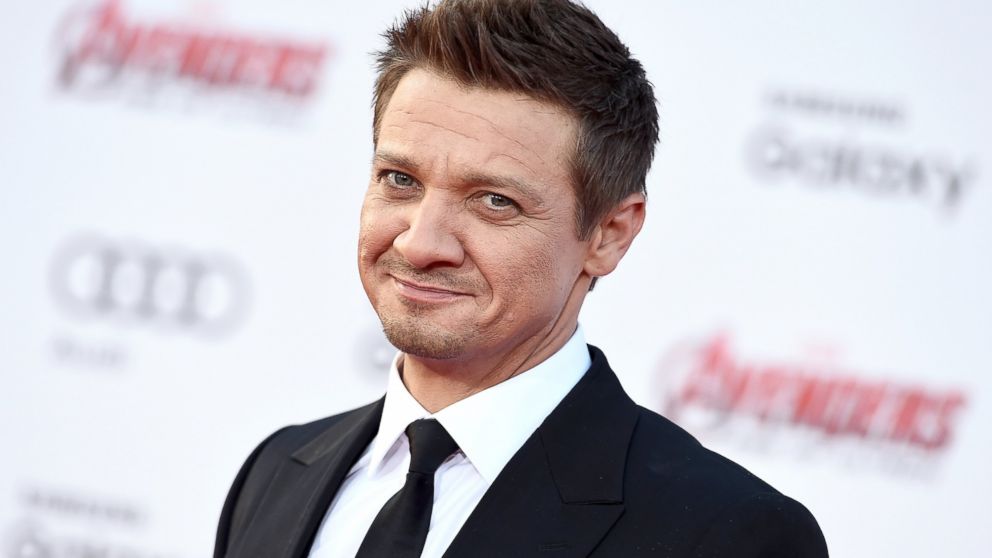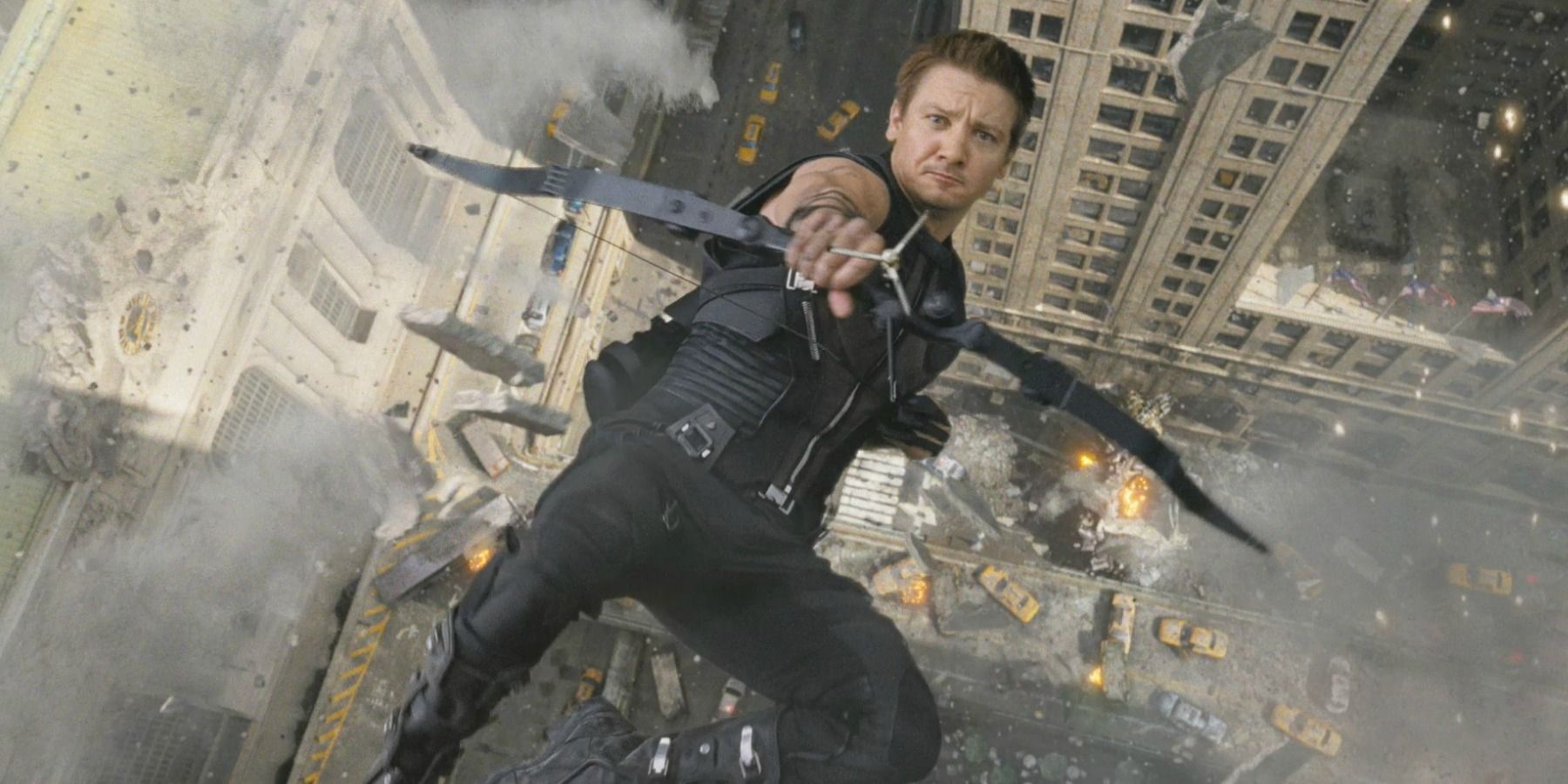 Hawkeye taking one of his amazing shots
Jeremy Renner was born in California, like a lot of movie stars these days. He's the eldest of 6 children, and was formerly a makeup artist. Most women want a man who can cook, I'd be happy with one who could do my makeup for me instead. He's had many action-packed roles, but is also a skilled dramatic actor.
Clint Barton is a master archer and former SHIELD special agent. After the events of "Age of Ultron", he retired to be with his wife and kids. That didn't last long; Steve Rogers recruited him to help fight against the Sokovia Accords. He is also very close with Natasha Romanoff, after saving her life and going on many dangerous missions together. Hawkeye is a valuable part of the Avengers, even though he may not be as prominent as some of the other team members.
16. Mark Ruffalo - Bruce Banner / The Hulk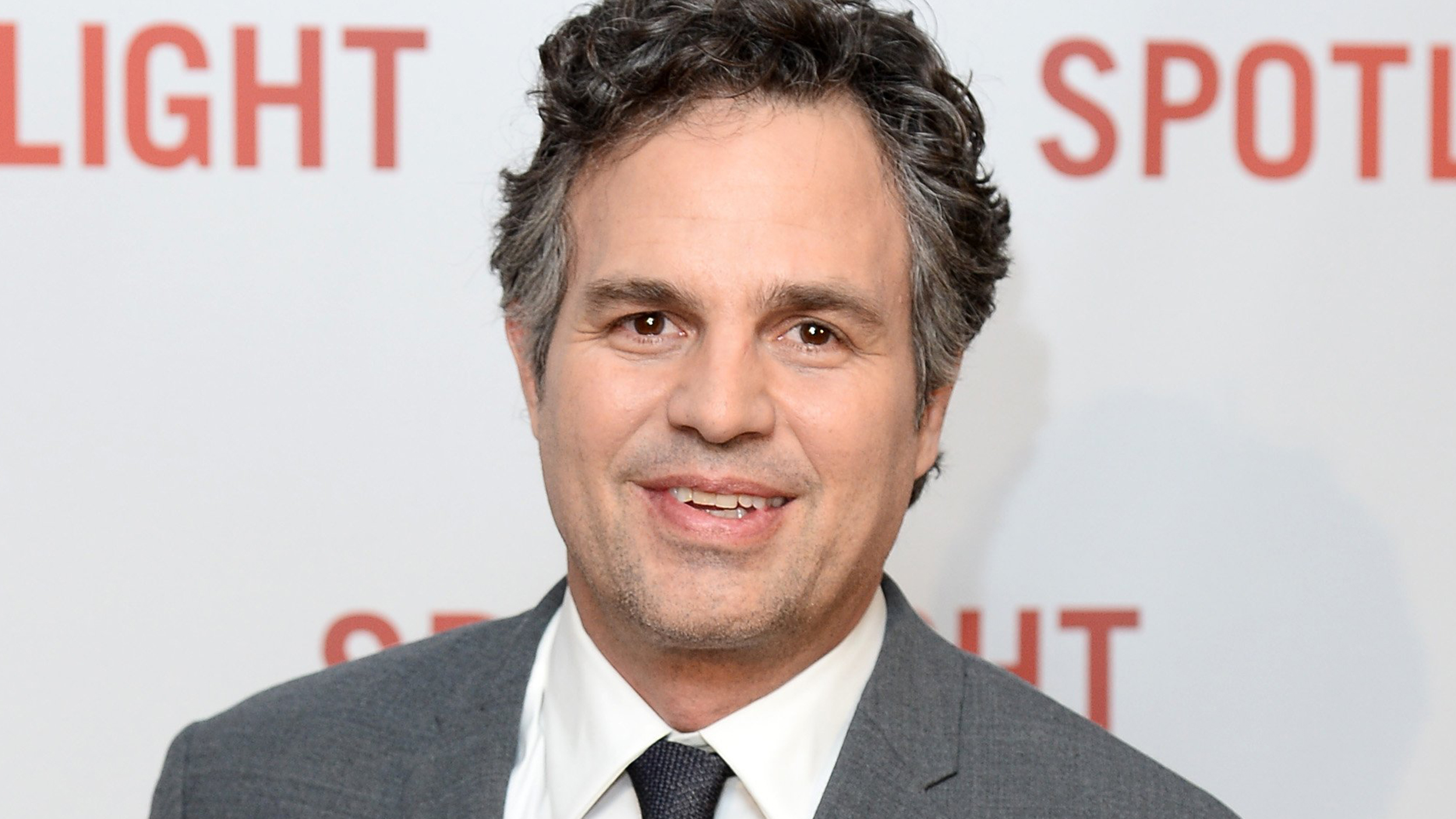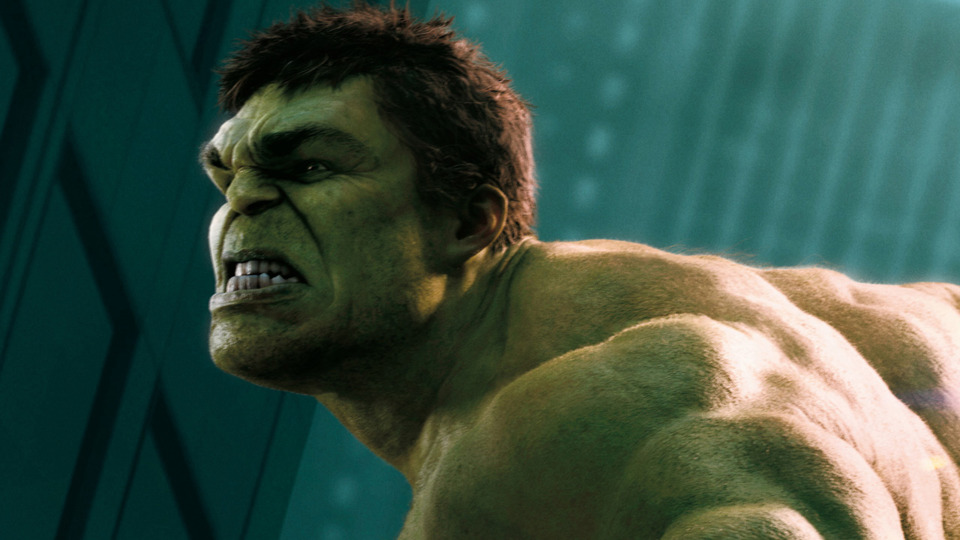 Hulk posing, getting ready for action
Mark Ruffalo's mother is a hairdresser, and he is the only one of his three siblings to not follow in her footsteps. He says he did over 800 auditions and bartended for almost 10 years before making it in show business. That's dedication!
Bruce Banner is well known for his work in the fields of Biochemistry, Nuclear Physics and Gamma Radiation. After an accident involving science gone awry (hey, it's a good origin story; there's only so many ways someone can get super powers) he becomes a monster whenever he is angered. His secret to controlling his power? He's always angry.
17. Paul Bettany – Vision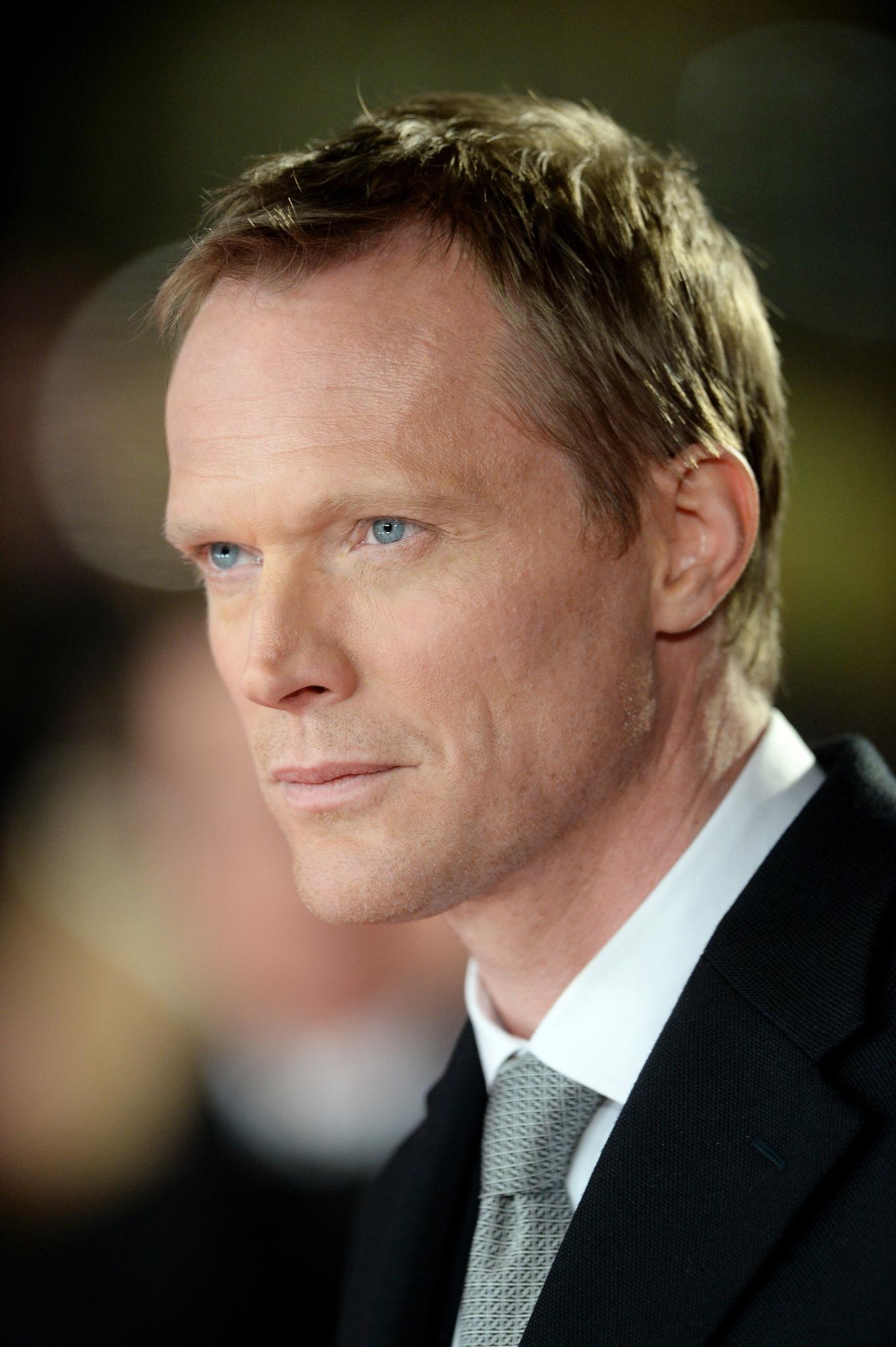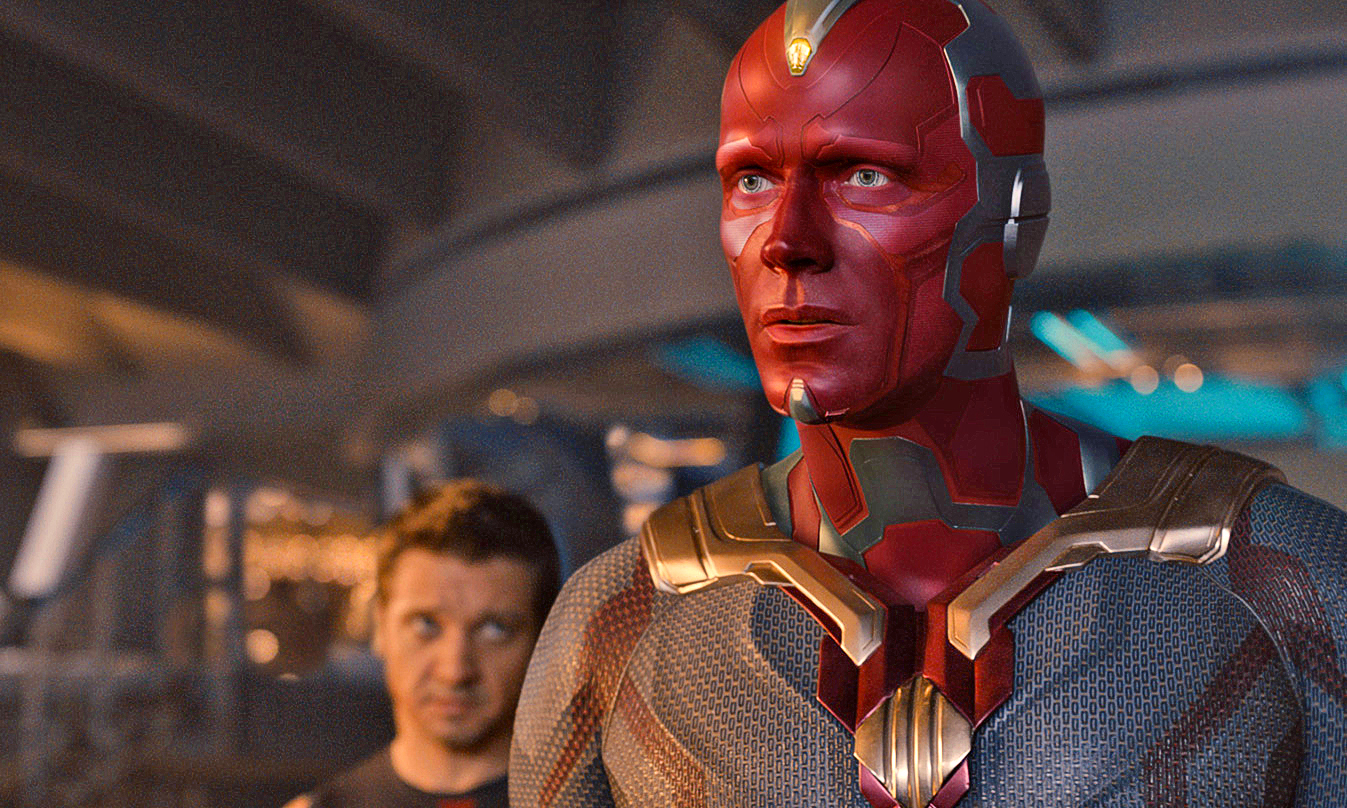 Hawkeye looks a bit sceptical of Vision here
Paul Bettany is married to Jennifer Connelly, and they share two children.  He decided at age 19 that he wanted to act, and had his first role on the TV show "Wycliffe" in 1994. One of his most well-known roles is as Geoffrey Chaucer in "A Knight's Tale".
Vision is an android that had the remnants of JARVIS loaded into him. His body is a synthetic vibranium, and contains the Mind Stone. He swears to protect humanity at all costs, and sided with Tony Stark in relation to the Sokovia Accords.
18. Chadwick Boseman - T'Challa / Black Panther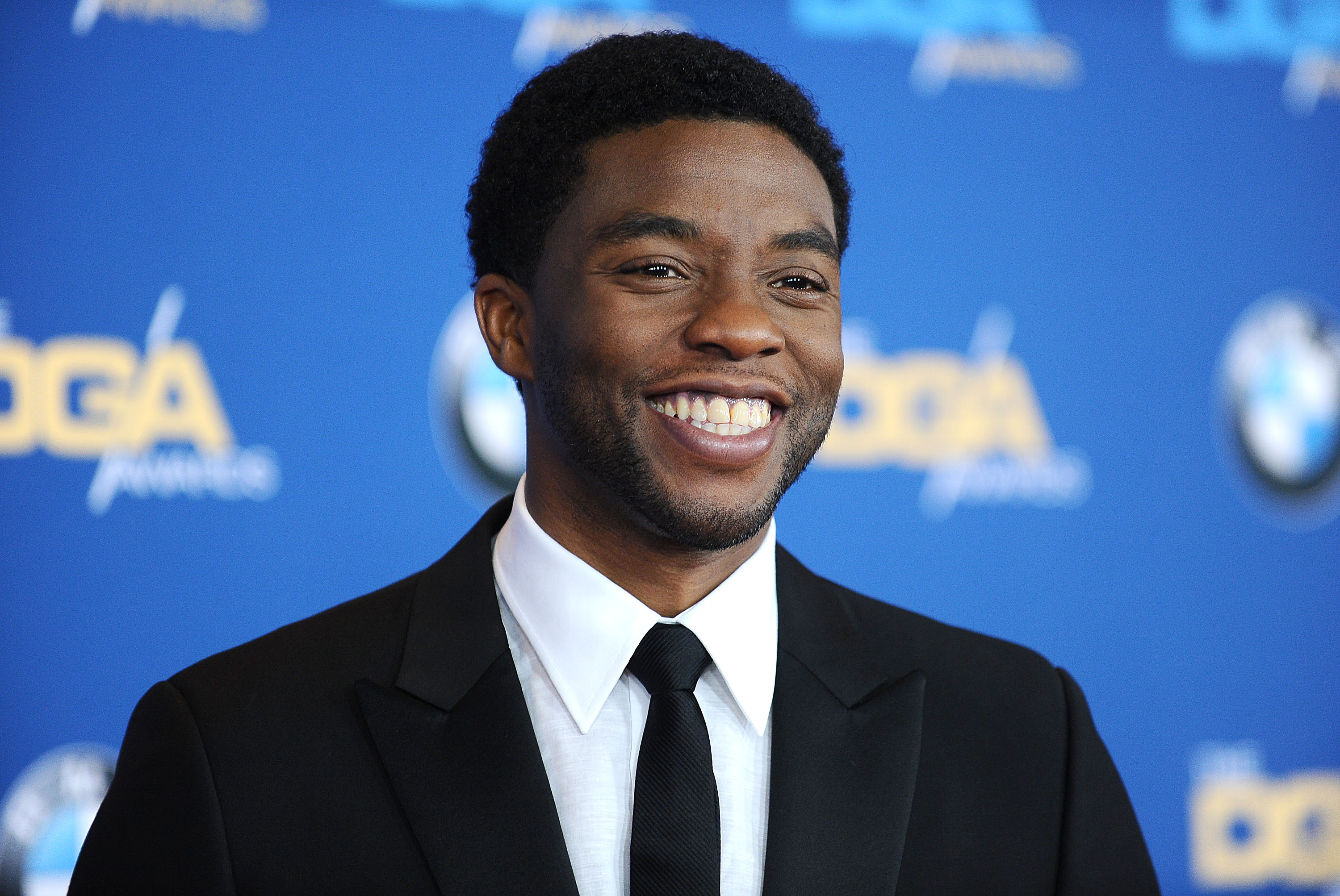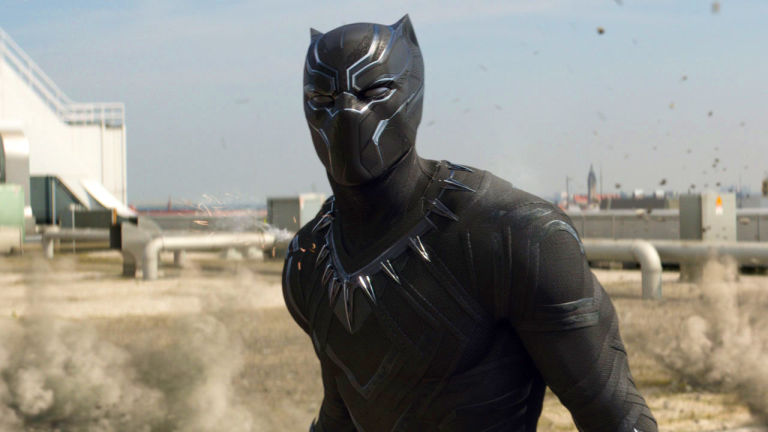 Black Panther's necklace adds that perfect fabulous touch to his outfit
Chadwick is an America actor and producer, born in South Carolina on November 29th, 1976. Apart from being Black Panther, he is also known for playing Jackie Robinson in "42" and James Brown in "Get On Up".
T'Challa is Wakanda's current ruler, and the present Black Panther. The Black Panther mantle gets passed down from person to person, and T'Challa unfortunately became the current holder of the title after his father was killed in "Civil War". After first believing the Winter Soldier to be behind the attack, he learnt the truth and granted Bucky asylum in Wakanda.
So there you have it, the who's who of the "Avengers: Infinity War" cast. It's definitely mind-blowing to see so many critically-acclaimed actors together in one cast list! This is going to be the biggest Marvel film to date, and expectations for "Infinity War" continue to grow infinitely (yeah, I went there). I can't wait for this next trip to the Marvel Cinematic Universe; it's been a while since I've been on vacation.
You may also be interested in:
http://www.gamersdecide.com/pc-game-news/thorragnarok-cast-who-s-playing-who
http://www.gamersdecide.com/pc-game-news/top-10-marvel-movies-made-most-money
http://www.gamersdecide.com/pc-games/marvel-heroes