Assassin's Creed Syndicate: 5 New Features You Should Know About: Page 6 of 6
Updated: 08 Jun 2015 6:20 am
The Syndicate gang, locked and loaded.
1. Territory
The Frye's know that the only way society can be revamped is if the underground is working in unison, so taking command of crucial territory is the topmost priority in Syndicate. Players will quickly learn that the Frye twins' mission of reworking the system in this fashion puts them in grave danger. Gangs have monopolies on territory and will use lethal force to defend their stomping grounds.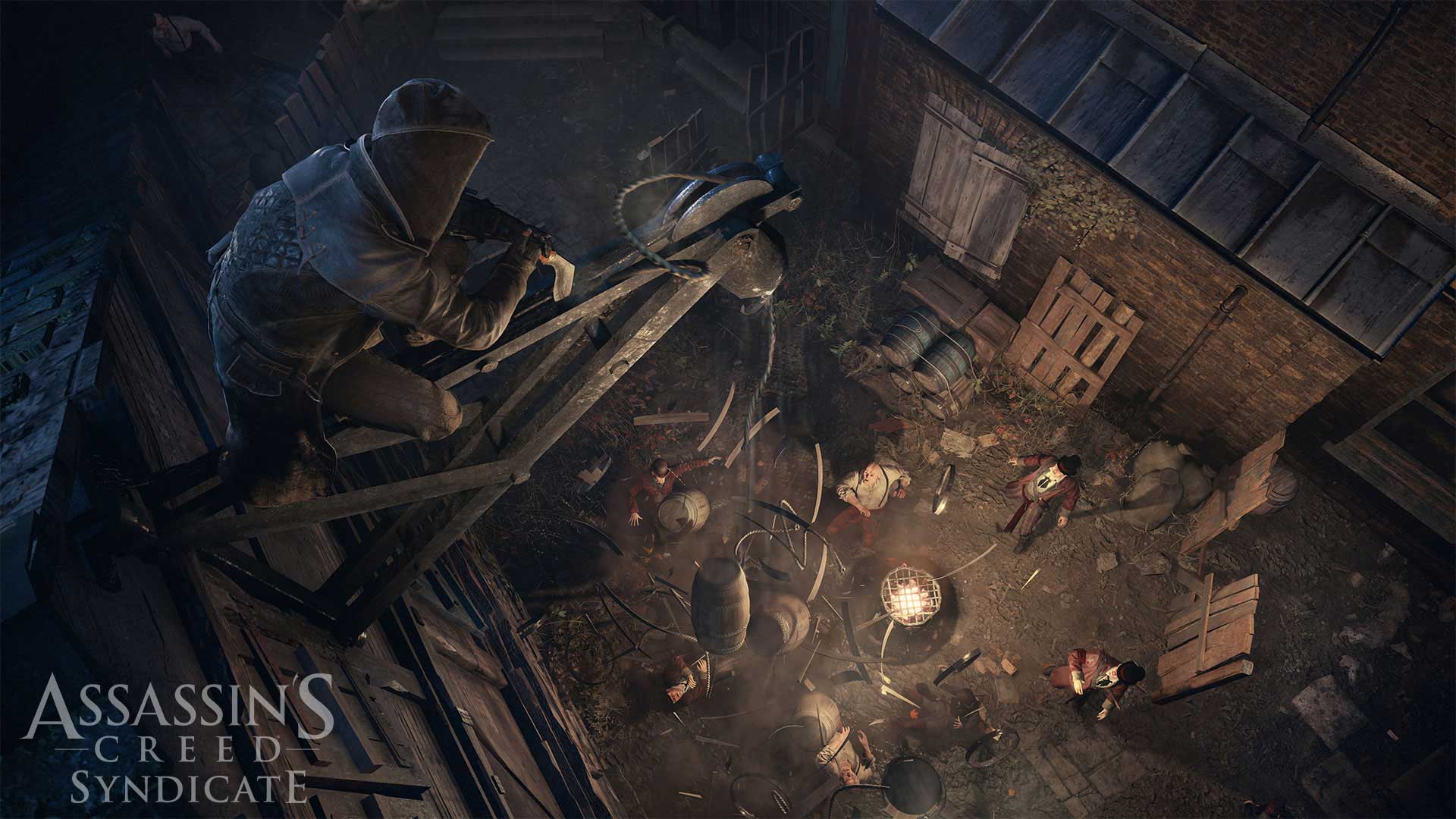 Jacob Frye with a special delivery. 
The developers at Ubisoft Quebec have crafted industrial age London in vivid detail, giving players 7 boroughs in which these sub-conflicts will unfold as they rally the working-class citizens.  
---
After everything I have watched and read regarding Syndicate, I find myself more eager than I thought I was going to be. The hook-shot rope-launcher on its own is enough to have my head swiveling in the game's direction. That feature alongside faster combat, a thick plot, and all the weapons and extras I could possibly want have me transfixed and watching the game very closely. Here are a few more clips where you can see all of these features in action. 
Gameplay Walkthrough
The gameplay walkthrough elaborates on the plot and gives us a glimpse of what gameplay is actually like. The versatility of the rope-launcher is showcased in this video, as is the crowd-control factor of the hallucinogenic darts. If you are curious what territory battles will look like, this is the video to watch. 
World Premiere
The world premiere is a mashup of the previous videos with the added bonus of the development team commentating on their process. It also includes a segment where weapons and utility items are labeled and explained. Seeing the development team so focused and charged with ambition fills me with the hope that this game will deliver on all aspects. 
Are you as excited for Syndicate as I am? What are your hopes and dreams for this game after exposure to its features? Where do you think the development team should focus their energy?
Image Gallery