21 Best Online RPG Games : Page 6 of 21
Updated: 13 Jul 2016 7:34 am
Explore Tamriel in The Elder Scrolls Online
16. Elder Scrolls Online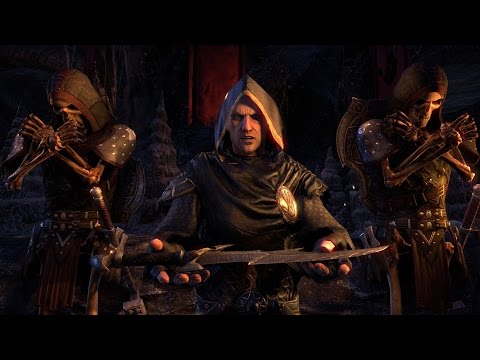 Dark Brotherhood expansion trailer
Tamriel is your oyster in this version of the Elder Scrolls series. Explore the world and stop Molag Bal, the Daedric prince. He plans to destroy Tamriel while everyone is at war over other troubles.
In the newest DLC, The Dark Brotherhood, you can join the Dark Brotherhood who take it upon themselves to the bidding of Mother, a mummified woman who speaks telepathically to her followers. This usually involves killing very high profile individuals. This is risky and fun all at the same time.
There are 4 character classes to choose from: Dragonknight, Templar, Nightblade and Sorcerer. Dragonknights specialize in fire. They can devastate fields of combat and the enemies there. They can also call up earthen walls to protect their allies. Templars are the healers, but don't think that they're the weak White Mage of times past. The can sear those who try to stand in their way. Nightblades are the assassins of the bunch. They are excellent at sneaking and use shadow magic to draw health from enemy blood. And the Sorcerer commands all sorts of battle magic to help raid any dungeons you might encounter on your journey. But what is great is that you are not limited to a particular armor or weapon set. If you want a Sorcerer who can handle a battle axe and wear Daedric armor you can do that.
This game brings everything you love about the individual Elder Scrolls games and opens up the stage to the entirety of Tamriel. You're not restricted to just Skyrim, for example. Explore it all and you have a VAST playing field.
Dungeons are available to both solo players and groups, which is nice if you prefer to play alone. Dungeons are the daunting mazes that all Elder Scroll fans love to hate. At times you'll probably want to bring a few guild members along to fight off the hordes, but you're just tough enough to try them on your own. Skyshards can be found if you're brave enough to seek them out: they will provide a skill point for the trouble.  You can join individual guilds and fight against Bal on your own timeline. Raise your skills by how you play and enjoy your game experience in your own way. A very Elder Scrolls kind of way.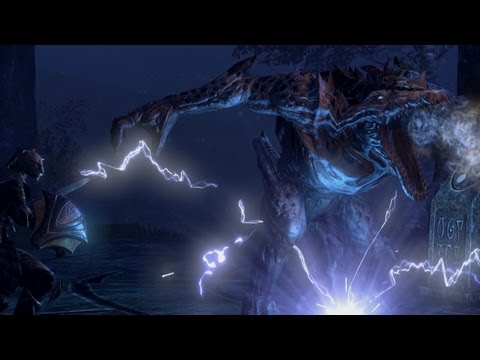 Elder Scrolls Gameplay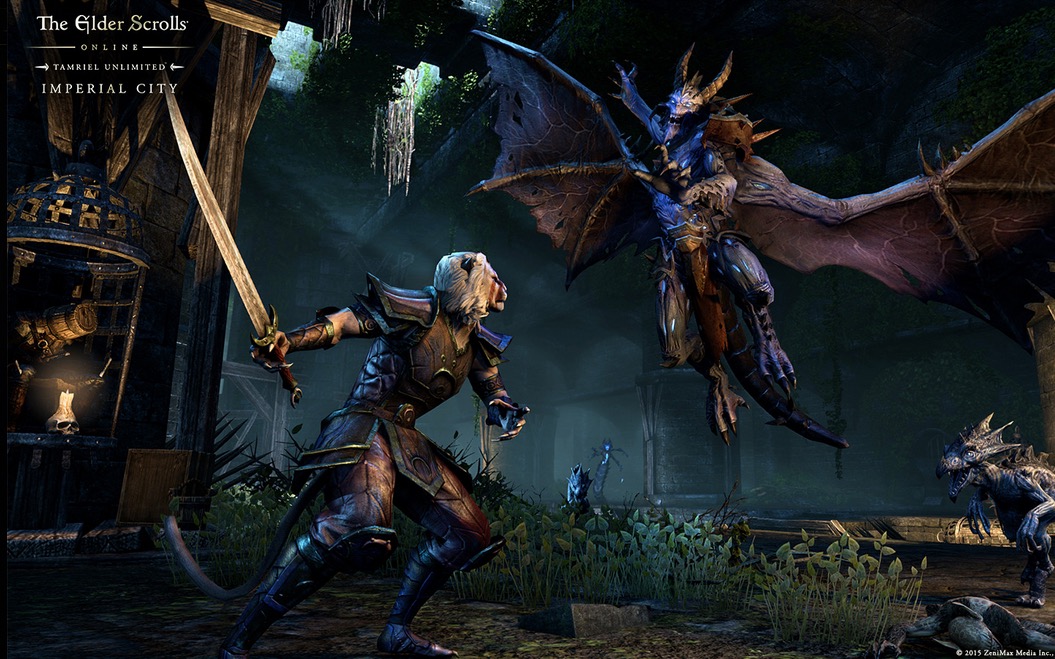 Bring your sharpest blade to fight Daedra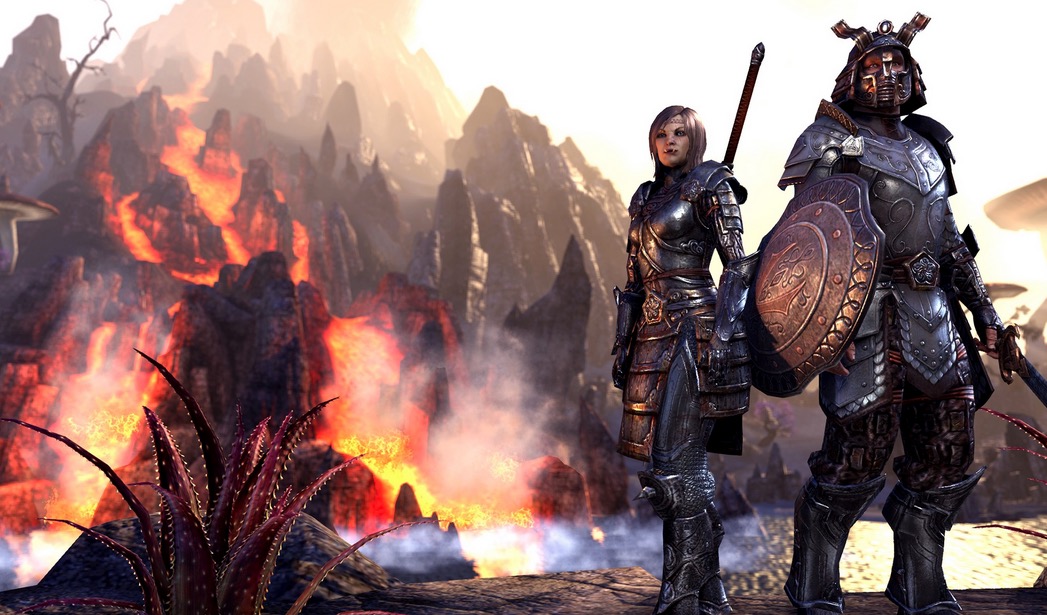 Your best armor will be needed when exploring Tamriel.
Image Gallery