15 Best Witcher 3 Weapons and How To Get Them: Page 7 of 15
Updated: 29 Jul 2016 12:55 am
As a Witcher, you carry two swords upon your back: one for humans, one for monsters.
Part 2: Steel Swords
9. Arbitrator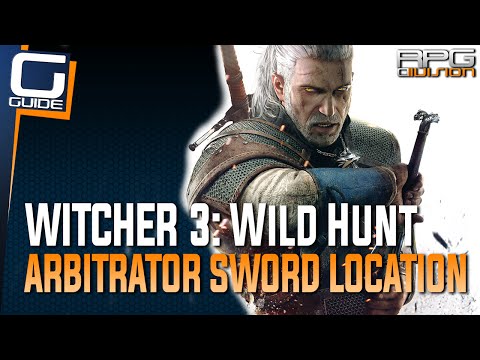 Weapon Specs
170 Damage
Crit Damage +50%
Dismember Chance +10%
Stagger Chance +10%
Materials Needed
1x Leather Scraps
2x Steel Ingot
1x Amethyst
2x Monster Blood
1x Monster Claw
Required Level: 17
Steel swords are used for taking down human enemies, and while many of the ones you meet are far weaker than monsters, it's always best to go into every battle well equipped for any threat. That's where the Arbitrator comes in. With a 50% bonus to critical hit damage and a decent dismember chance, the real stat to draw you in here is the 10% change to stagger. Forcing your opponent to disengage in battle for even a second opens up your chance to deal massive damage, and shielded opponents become trivial. 170 damage at level 17 makes this a great pickup.
Image Gallery