15 Best Witcher 3 Weapons and How To Get Them: Page 13 of 15
Updated: 29 Jul 2016 12:55 am
As a Witcher, you carry two swords upon your back: one for humans, one for monsters.
Part 3: Crossbows, Bombs, and Others
3. Ursine Crossbow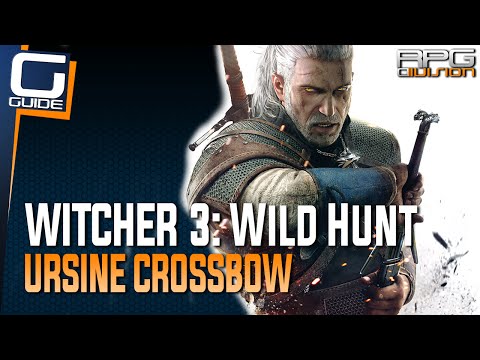 Weapon Specs
Attack power +210%
Adrenaline point gain +1%
Critical chance +5%
Critical damage +2%
Experience from monster +15%
Materials Needed
2x Hardened Timber
1x Monster Bone
2x Monster Hair
1x Resin
1x Dark Iron Ore
Required Level: 29
I'm going to be perfectly honest with you: the crossbow does little in terms of routine combat within The Witcher 3. With that being said, it can be a very valuable asset to your collection, especially when combined with certain skills (like Deadly Precision). The Ursine Crossbow differs minimally from the Feline Crossbow, however this choice grants the player with the added 2% to critical hit damage, something the Feline variant does not. If you ask me, the bonus both grant to critical hit chance is worthless unless it may be capitalized, which the Ursine Crossbow does just a little bit better.
Image Gallery