15 Best Witcher 3 Weapons and How To Get Them: Page 12 of 15
Updated: 29 Jul 2016 12:55 am
As a Witcher, you carry two swords upon your back: one for humans, one for monsters.
4. Tor Lara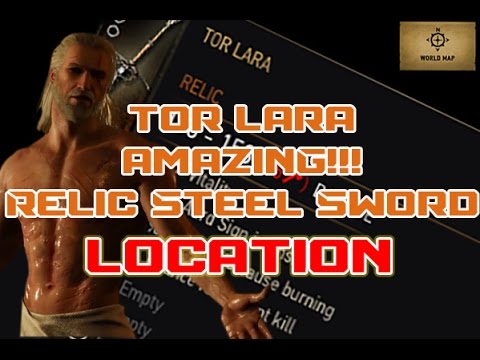 Weapon Specs
127 - 155 Slashing Damage
Vitality +75
Arad Sign intensity +16%
Chance to cause burning + 12%
Instant Kill +2%
Materials Obtained from Deconstruction
1 x Leather scraps
2 x Dwimeryte ingot
2 x Amber dust
1 x Emerald dust
2 x Sapphire dust
Required Level: 13
Sometimes fighting in the same style over and over can get a little tiring, and for that, CD Projekt Red gave us the Tor Lara. Feel like using a blade with bonus slashing damage? Use this one. Enjoy the bonus of additional health? This is the sword for you. Like to stun, and then burn your enemies? Yep, this is the sword. Does none of this appeal to you, and you just want to get out of battles as fast as you can? Well, with the (albeit small) chance to instantly kill your opponent, this is still the weapon of choice for you! Find this one in Skellige near Kaer Trolde harbor.
Image Gallery