The 15 Best Sword Fighting Games to Play Right Now on PC: Page 3 of 15
Updated: 20 Aug 2019 3:15 am
The ultimate timeless weapon: the sword.
13. Warhammer: End Times – Vermintide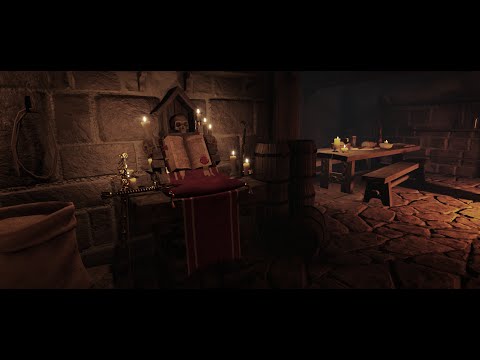 A fresh foray into the universe of Warhammer.
Although technically a first-person shooter, Vermintide features a diverse array of melee weapons as well. Many characters are in fact more tailored to using swords and blades over guns, and there is always an abundance of enemies to cut your way through.
Vermintide is a multiplayer game established in the Warhammer universe, with a fairly straightforward plot: along with several friends, your character is stranded in the city of Ubersreik as an army of Skaven, anthropomorphous rodents, invade and seal off any exits and external help. Establishing a small base within the city walls, you and your friends must fight through hordes of loathsome rat-men to survive, occasionally going on missions to farm food and loot.
The game is reminiscent of the style created by Left 4 Dead, although it innovates by including elements of MMO games, such as a scaling loot system and gear types. Vermintide's loot system is found rewarding by many players, as different loot tiers with varying weapons makes gameplay rewarding.  There is also a variety of DLC to expand upon the stock game with hourse of extra gameplay.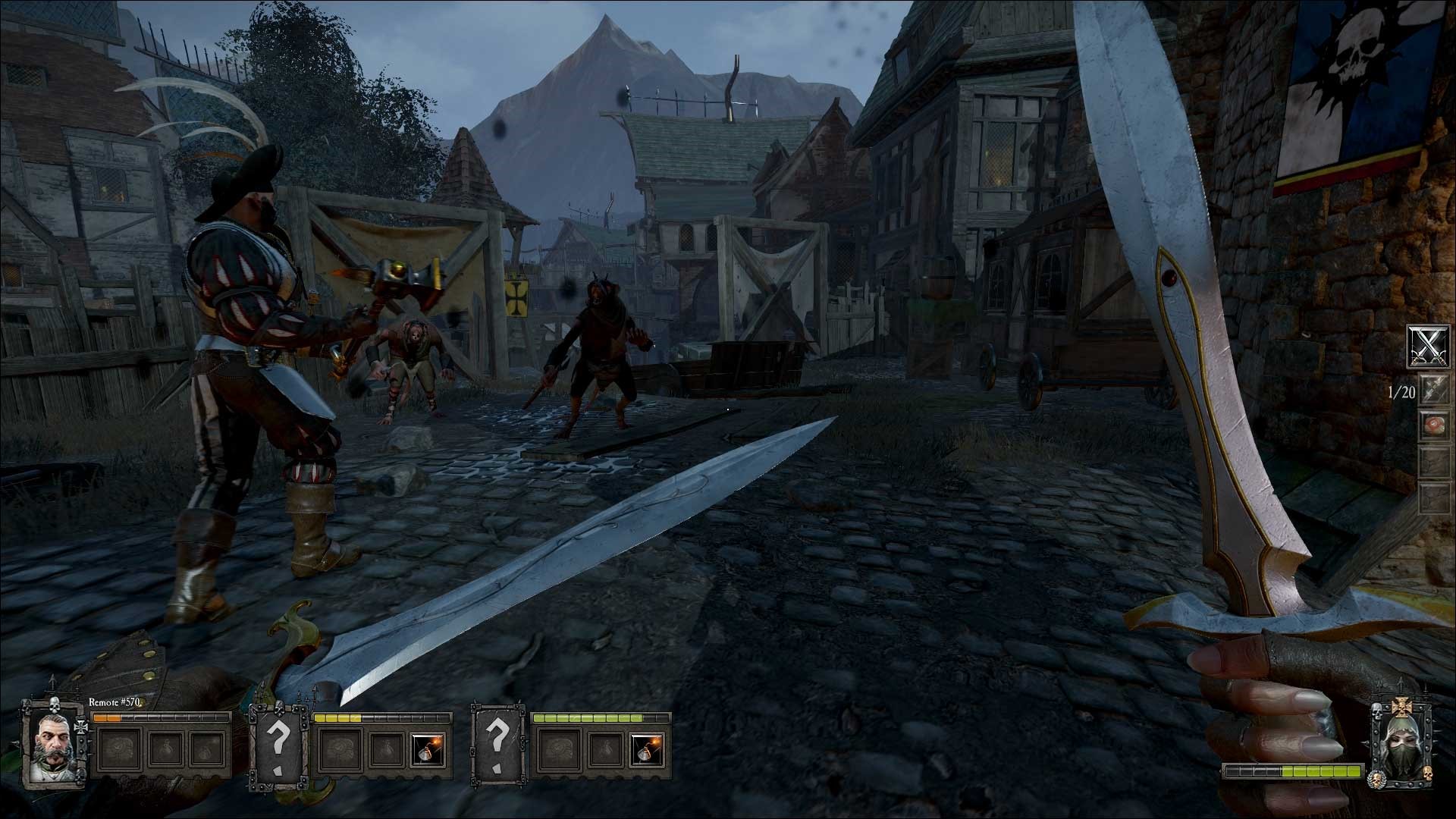 When one blade isn't enough, don't hesitate to bring out a second.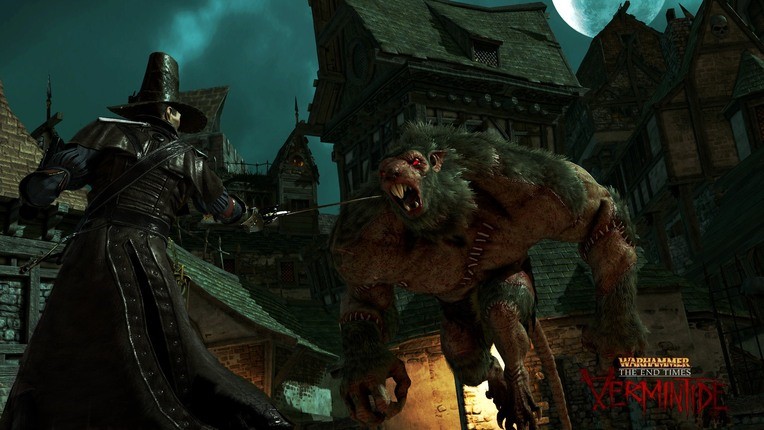 "I'll… I'll stick ya, you… rat!"