11 RPG Games Every PC Gamer Needs to Try: Page 4 of 11
Updated: 27 May 2016 8:18 pm
The RPG genre's "required reading"
8. The Bard's Tale (2004)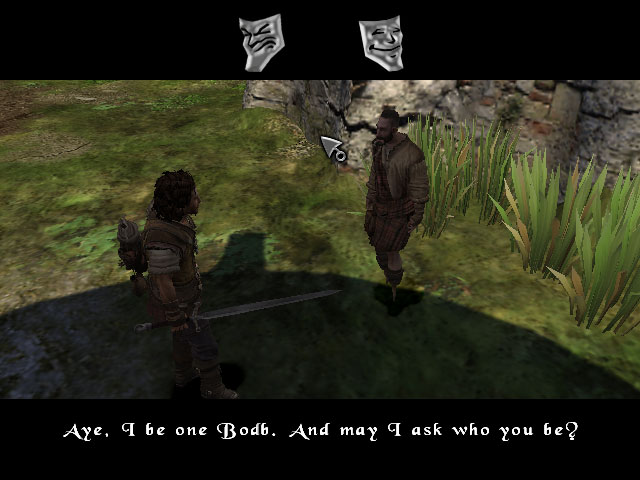 The game offers a unique choice between being kind of snarky and really snarky. Both are funny.
Not to be confused with some of the classic games from the mid-1980s, the 2004 game The Bard's Tale was a wonderfully irreverent look at standard RPG and fantasy conventions, and made fun of the idea of a serious, moral story with plenty of wit and humor.
The game plays much like other popular action RPGs such as Diablo and the console versions of Baldur's Gate, but where its unique role-playing experience comes in is in the dialogue. The game features a "snarky or nice" system that lets you choose between being rude and sarcastic or nice and sarcastic for essentially every line. Unlike other games, you never know exactly what's going to be said, so while you are controlling the direction things go in, you're just as surprised by what comes out of the Bard's mouth as the people he's undoubtedly insulting.
All of the Bard's exploits are motivated by desire and whim, rather than some big noble quest, and everything he does in the story is narrated by a man who really doesn't like the main character, creating a funny, running commentary on your actions unlike anything you see elsewhere.
Did I mention that the titular Bard is voiced by Cary Elwes, better known as Wesley from The Princess Bride? He brings that dashing, witty repartee that made his performance in the movie so likeable to this game. This is a game that I can recommend completely on humor and writing alone, although the hack-and-slash gameplay and upgrading talent systems are fun in their own right.
Image Gallery