11 New Sci Fi Games Coming Out in 2016: Page 9 of 11
Updated: 02 Jan 2016 11:34 am
Explore the galaxy. Become a legend!
3. Dreadnought
Dreadnought Gameplay Trailer and Summary
Dreadnought began to show up on our radar in 2014 and has been heavily in the works ever since.
In Dreadnought, you take on the role of a new captain. Your job is to build a fleet of capable ships and team up with other captains in the galaxy.
The game's developers boast that there will be 5v5 team based PVP in which you can join other captains and battle against other teams in the galaxy. In doing so, you will build a reputation for yourself amongst other players in Dreadnought. Will you be respected or feared?
Though this project is still in its early stages, Grey Box appears hopeful about the release of Dreadnought and has a projected plan.
In January to February 2016, the developers plan to open up Dreadnought for Alpha. By the middle of the year they hope to move into closed Beta and then open Beta. They have an ambitious goal of releasing the game by the end of 2016.
You can currently sign up for the Beta on their website, so if you haven't already, what are you waiting for? This is a game that I definitely want to try.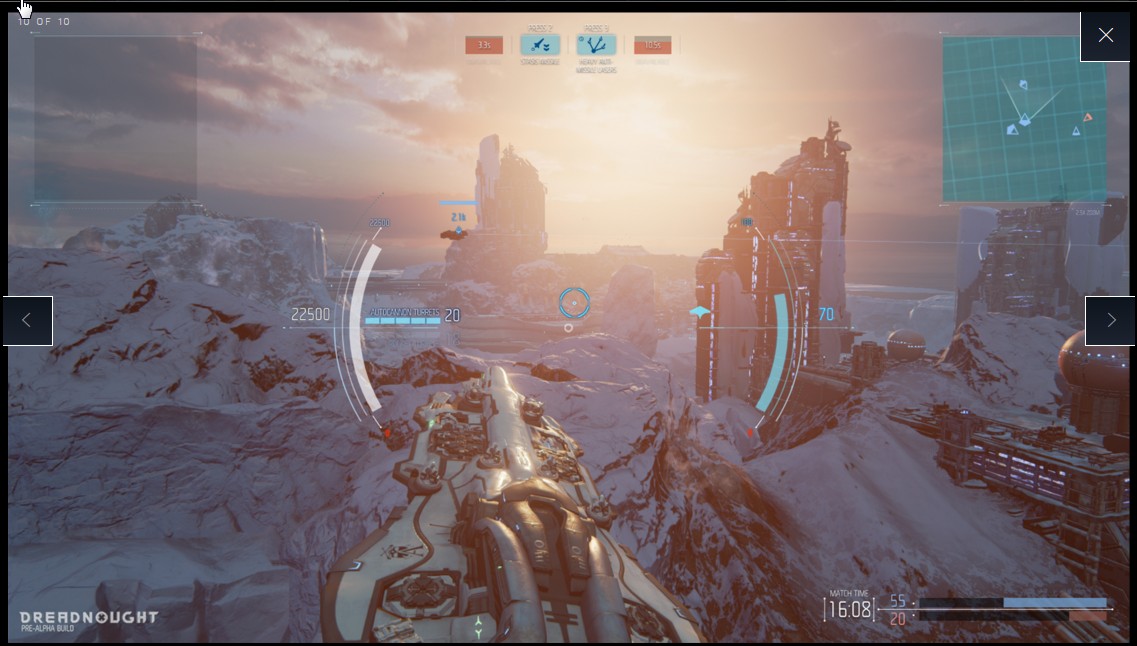 Looking for trouble.
Image Gallery