11 Classic Arcade Games That Are Now Available on PC: Page 8 of 11
Updated: 13 Aug 2015 5:25 pm
A simpler, yet joyous time...
4. Donkey Kong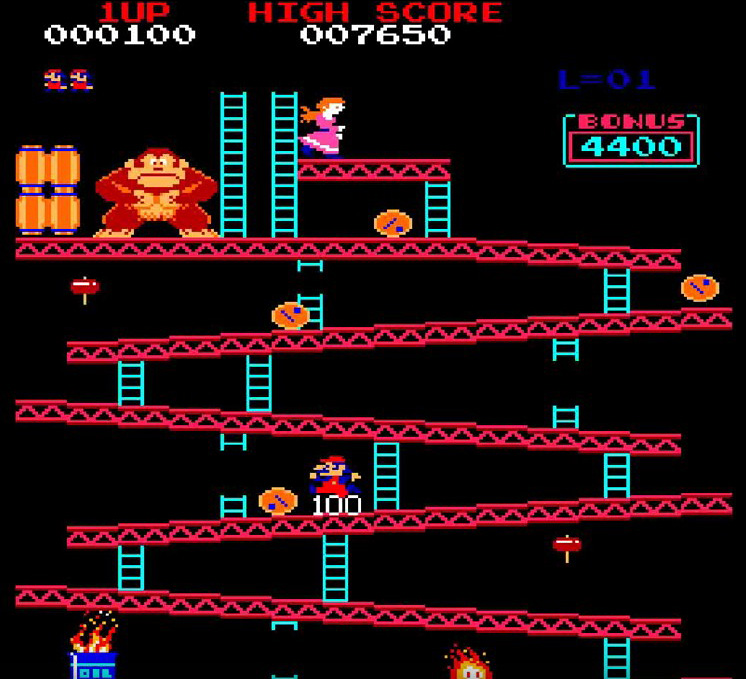 1981's Donkey Kong is one of the classic arcade games that catapulted the platformer into one of the most prolific gaming genres. It was also one of legendary video game designer Shigeru Miyamoto's first games.
You controlled Mario, then named Jumpman, in his effort to save his girlfriend from Donkey Kong. This meant navigating a series of platforms while leaping over rolling barrels and other traps. Each of the four single-screen stages became progressively harder, and gave Mario varying obstacles and objectives.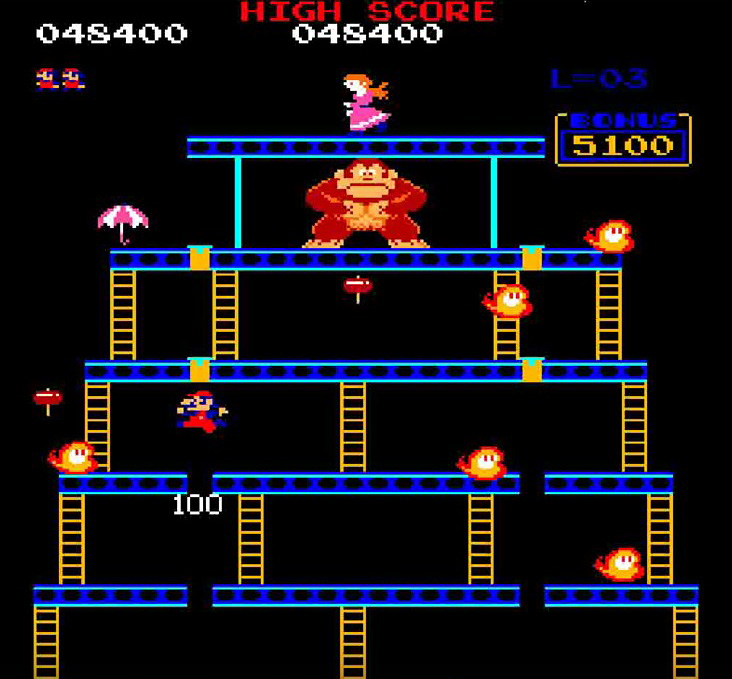 Donkey Kong was also the first game to incorporate a plot, which was revealed through visual storytelling. While cut scenes advanced the story, the character Donkey Kong himself demonstrated an emotional spectrum completely foreign to video games at the time. All in all, the game was one of a kind.
Unsurprisingly, Donkey Kong was an enormous success, saving Nintendo from financial failure and cementing Miyamoto's name as a gaming luminary.
Truly one of them most important games ever made.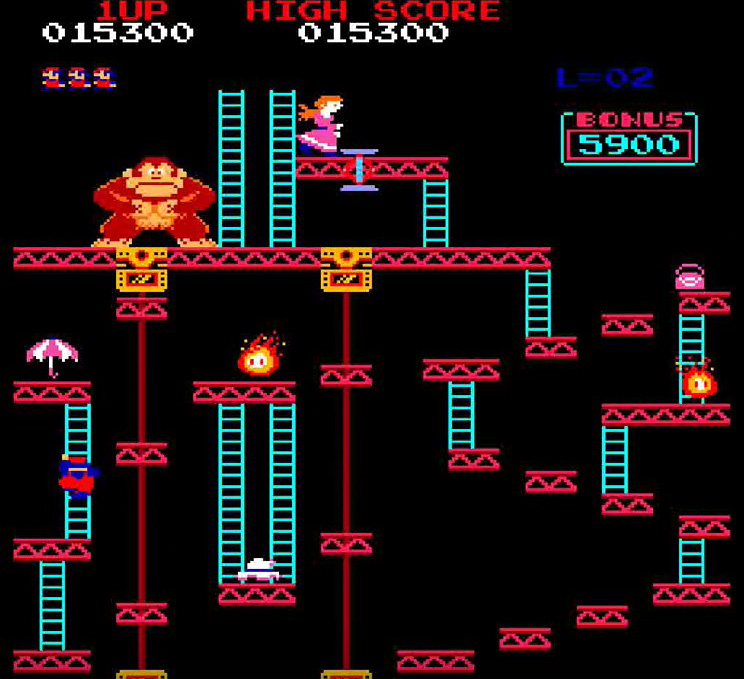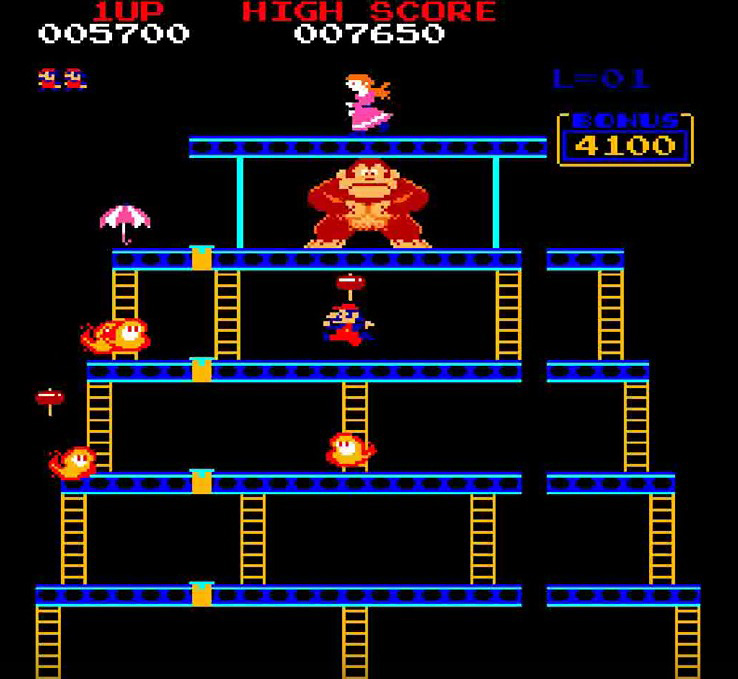 Image Gallery