11 Best Boxing Games To Play in 2015: Page 10 of 11
Updated: 12 Aug 2015 1:27 pm
Breaking skulls the sportsmanlike way!
2. Fight Night Champion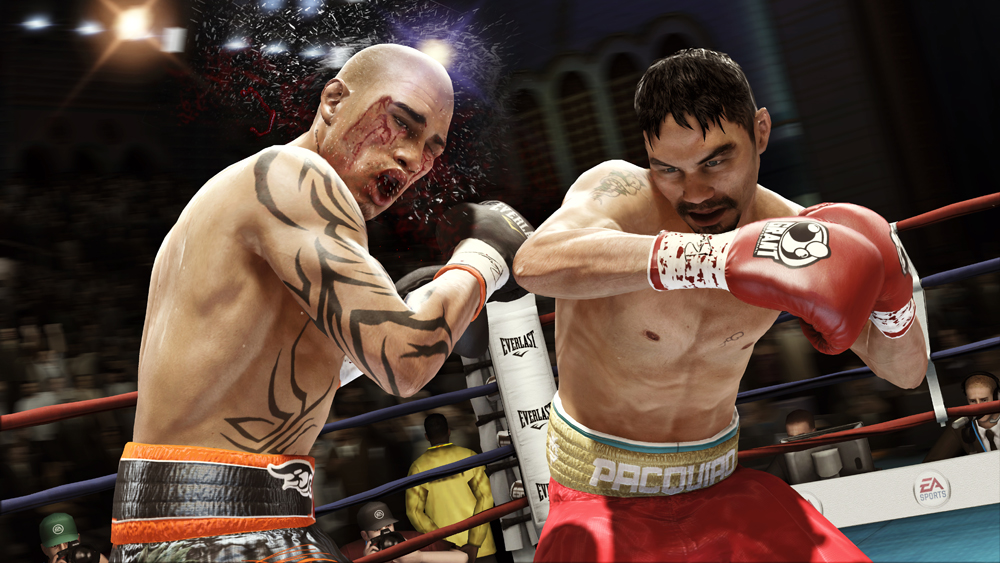 A savage sport indeed
Fight Night Champion, the fifth entry in the realistic boxing franchise Fight Night, brings out the grittiness of the sport. If the sight of blood streaming down battered faces makes you squirm, your stomach will be twisting itself in knots with this one. And oh, the swear words will burn your ears, but we can't have a little aggression without some cussing, can we?
More than 50 boxers, categorized into 8 weight divisions, are available for play, such as Evander Holyfield, Jake LaMotta, Oscar De La Hoya, Manny Pacquiao, and Nonito Donaire. Like its predecessors, the game recreates their fighting styles for the authentic boxing experience.
In addition to the licensed boxers, the story mode focuses on fictional character Andre Bishop's road to redemption through the sport. You can even create your own character.
A new control system, called the full-spectrum punch control, allows for a diversity of punches via the controller's right control stick. The buttons are used for actions such as blocking and leaning. All this makes for a game that's as exhilarating as it is strategic; it's not enough that your boxer knows how to punch, you'll need to know how to fight effectively to make it to the top!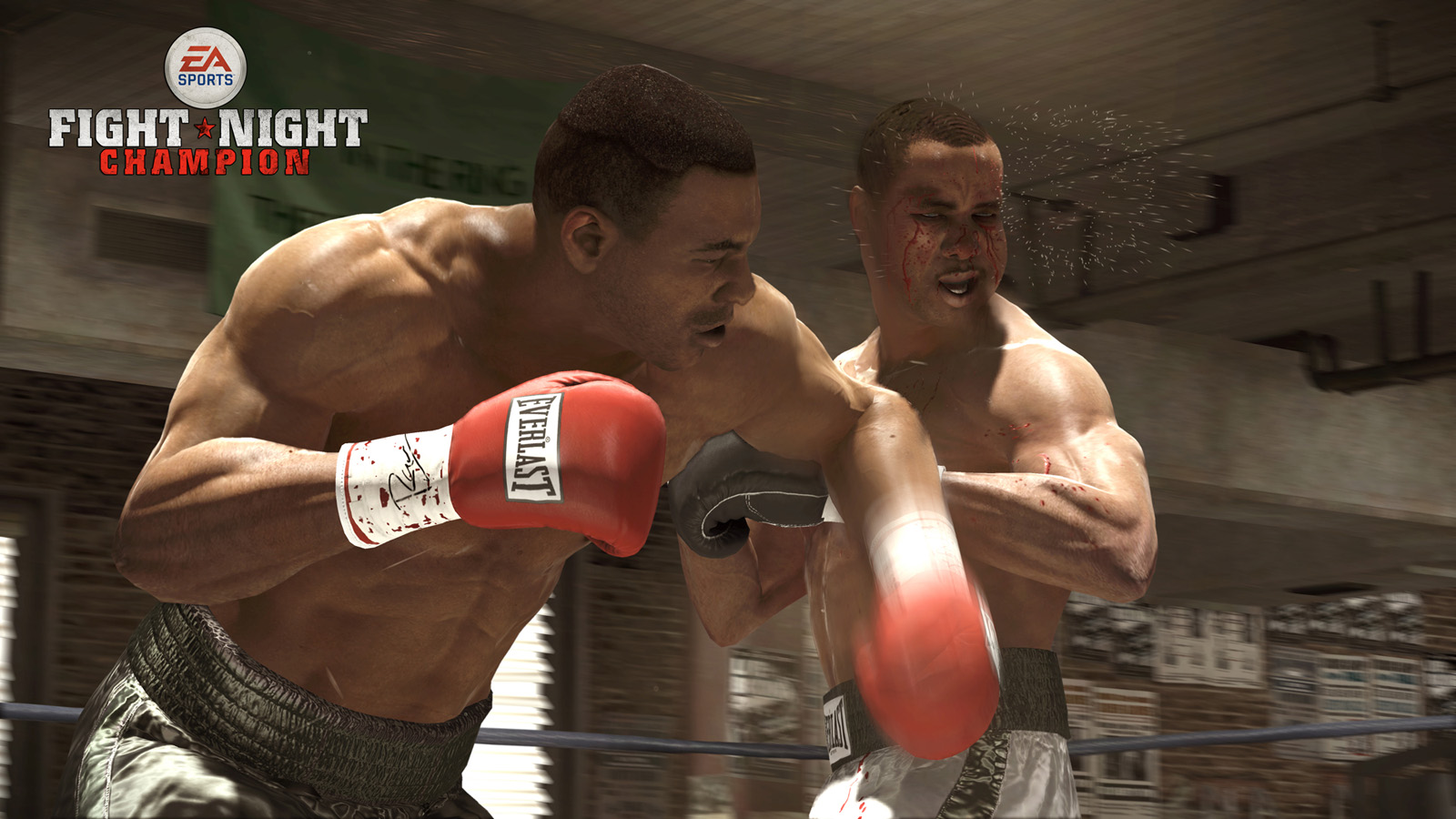 Tyson's facial reconstruction special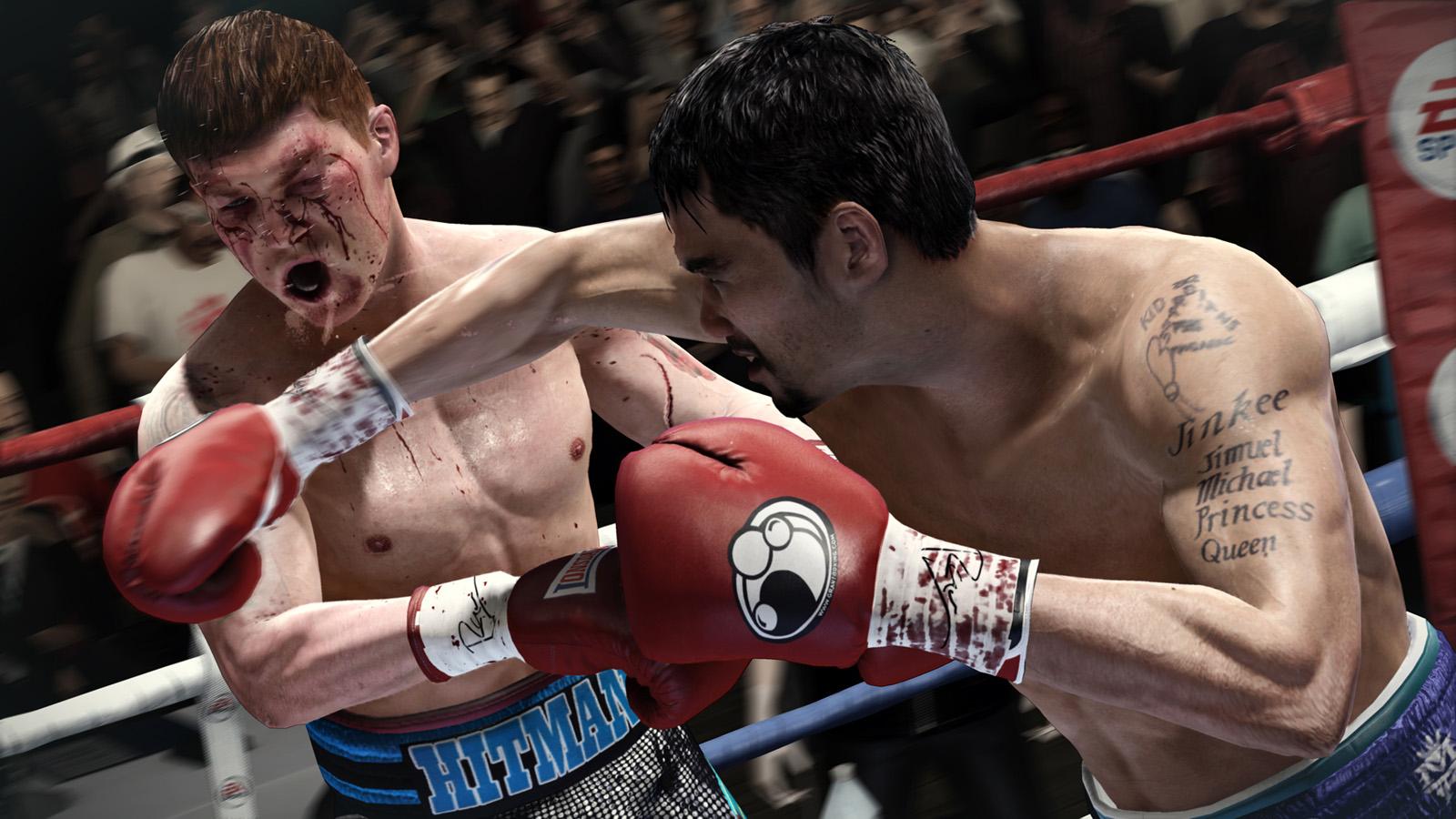 Pacquiao giving his foe the best view of his fist
Image Gallery