11 Best Boxing Games To Play in 2015: Page 5 of 11
Updated: 12 Aug 2015 1:27 pm
Breaking skulls the sportsmanlike way!
7. Title Bout Championship Boxing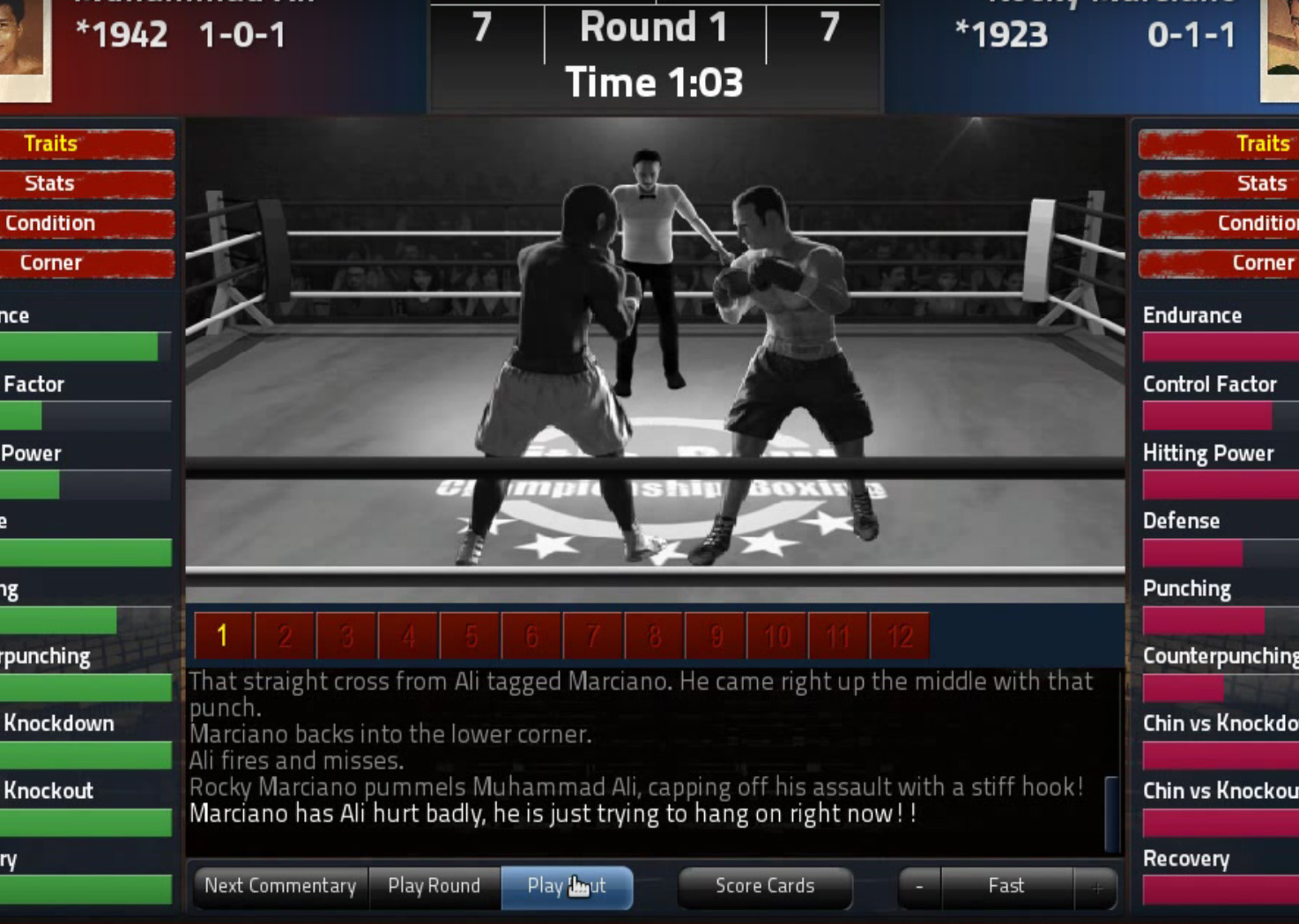 A blow-by-blow account
For something a little different, check out Title Bout Championship Boxing for the PC.
In this text-based simulation of the sport, you're a promoter staging fights between top contenders. It features more than 6,000 boxers from the sport's history, a roster than is regularly updated to include current favorites such as Floyd Mayweather Jr. This way, you can stage fantasy slugfests, such as a duel between Mike Tyson and Muhammad Ali.
Each fighter comes with comprehensive statistics covering everything from their punching power to their defensive capabilities. Due to the accuracy of these statistics, the game has been used to predict matches between boxers.
Based on a tabletop game first released in 1979, Title Bout Championship Boxing is still one of the best boxing games today.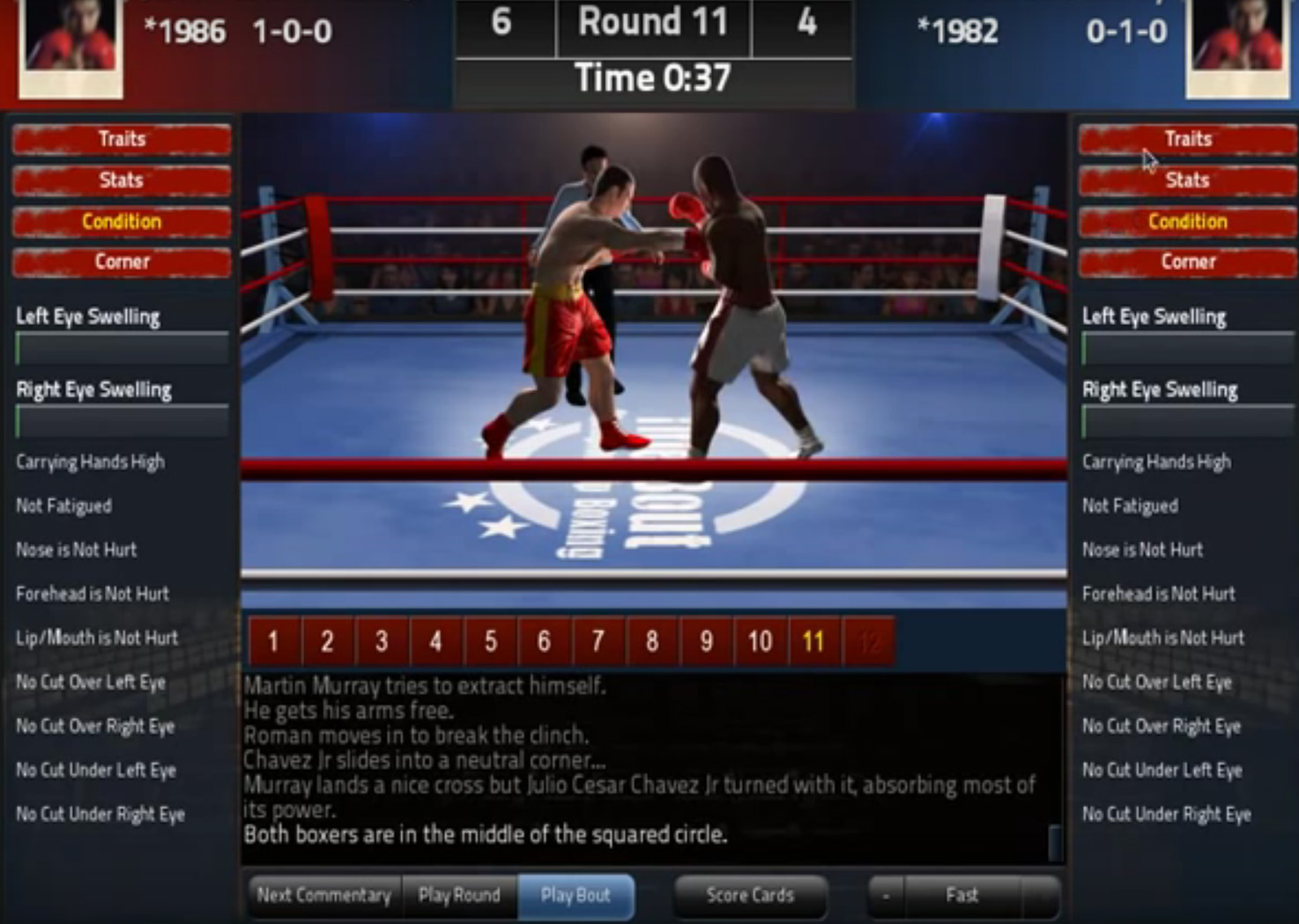 The action intensifies...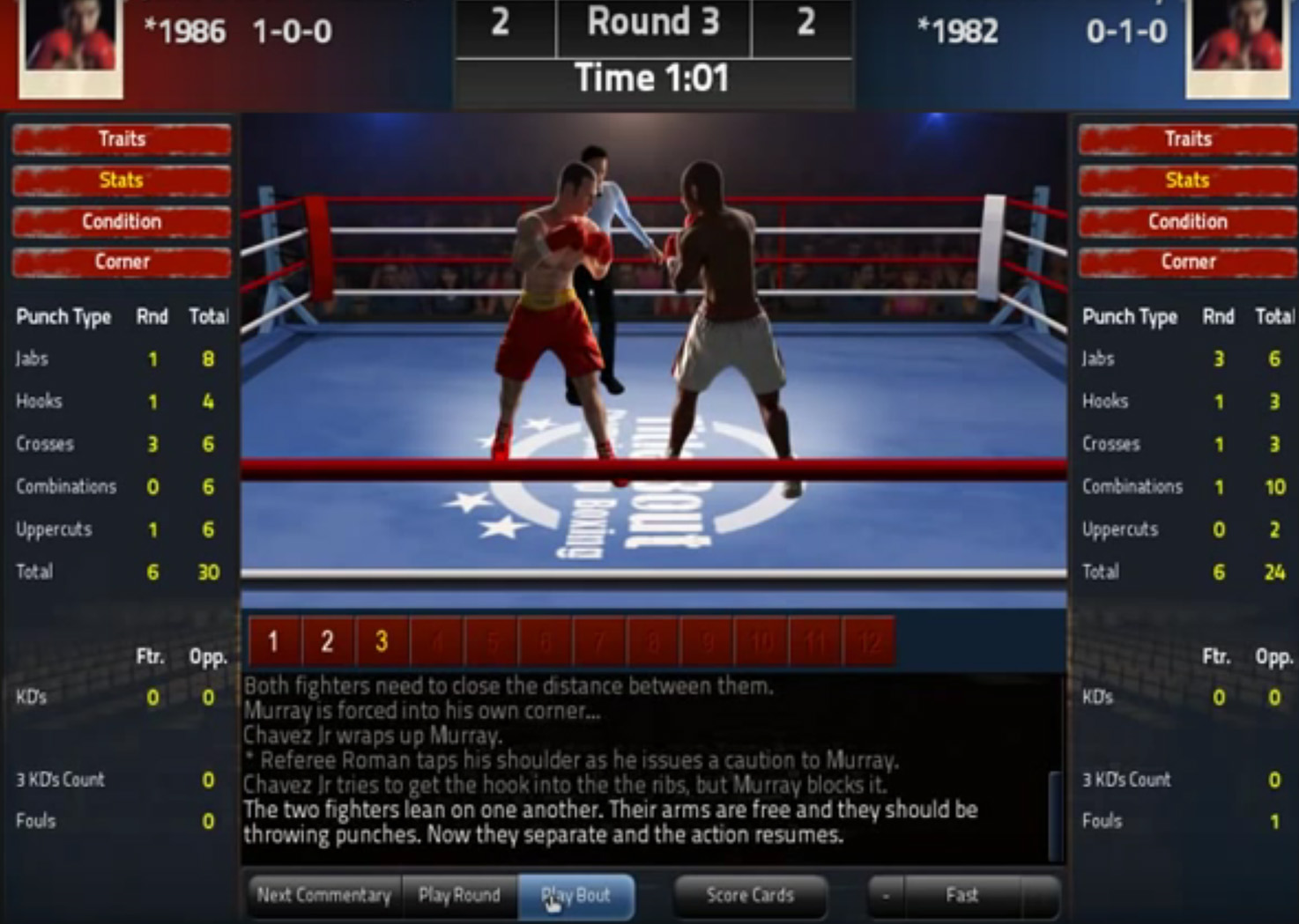 They're ready to take each other out...
Image Gallery