107 Best Free PC Games to Play in 2017: Page 21 of 22
Updated: 15 May 2017 4:19 pm
Enter a world of epic battles in Tera.
9.  Gems of War (2014)
Gem swappin card game!
Developer: Infinity Plus 2
Genre: Action, Adventure, Strategy, RPG
Theme: Puzzle gems RPG
In the world of Kystara, there are kingdoms ready to be conquered.  Build and train your army and prepare to take them by force and with strategy.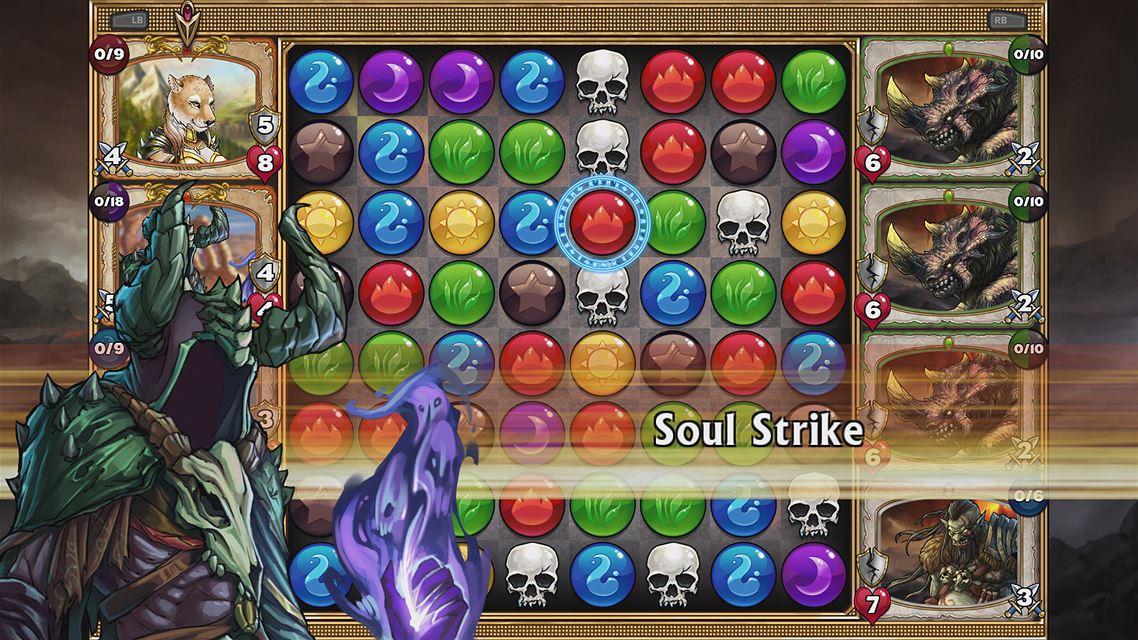 Every match gets you one step closer to victory.
Gems of War is unlike any gem swapping game you've ever played.  It's a mix of RPG, gem swapping, and collectible card game rolled all into one.
In Kystara you will find many kingdoms to visit and conquer.  Gather your troops and take them into the battle field.  In the field you will match gems to power your troops and then match skulls to attack.
Earn new troops by conquering kingdoms and exploring the world.  Find or buy and equip weapons to make your troops stronger.  Conquer everything that stands before you.
8.  Wildstar
Get your sci-fi on.
Developer: Carbine Studios
Genre: Action, MMORPG
Theme: Sci-Fi
The Dominion and the Exiles are fighting over the newly discovered planet, Nexus. The Dominion are an intergalactic empire that want to control the galaxy. The Exiles are a group of refugees and outlaws who are fighting against the Dominion. Choose your faction and fight to claim Nexus as yours.
Get ready to experience fast-paced action in Wildstar. After choosing your character and faction, you must choose between six different classes: Warrior, Spellslinger, Esper, Engineer, Stalker, and Medic. 
Then your real adventure begins. Destroy enemies with your unique skills. Earn experience and level your character through dungeons that have fearsome boss monsters. 
Even more, endlessly customize your character and housing in Wildstar. Buy and equip sweet mounts, costumes, and even pets.
If you're into Sci-Fi RPGs, give Wildstar a try.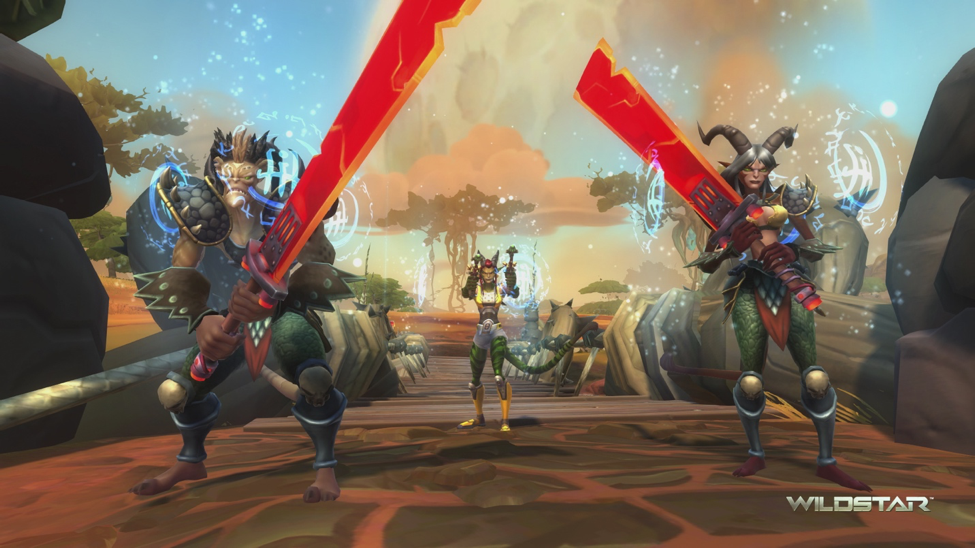 Get ready to battle.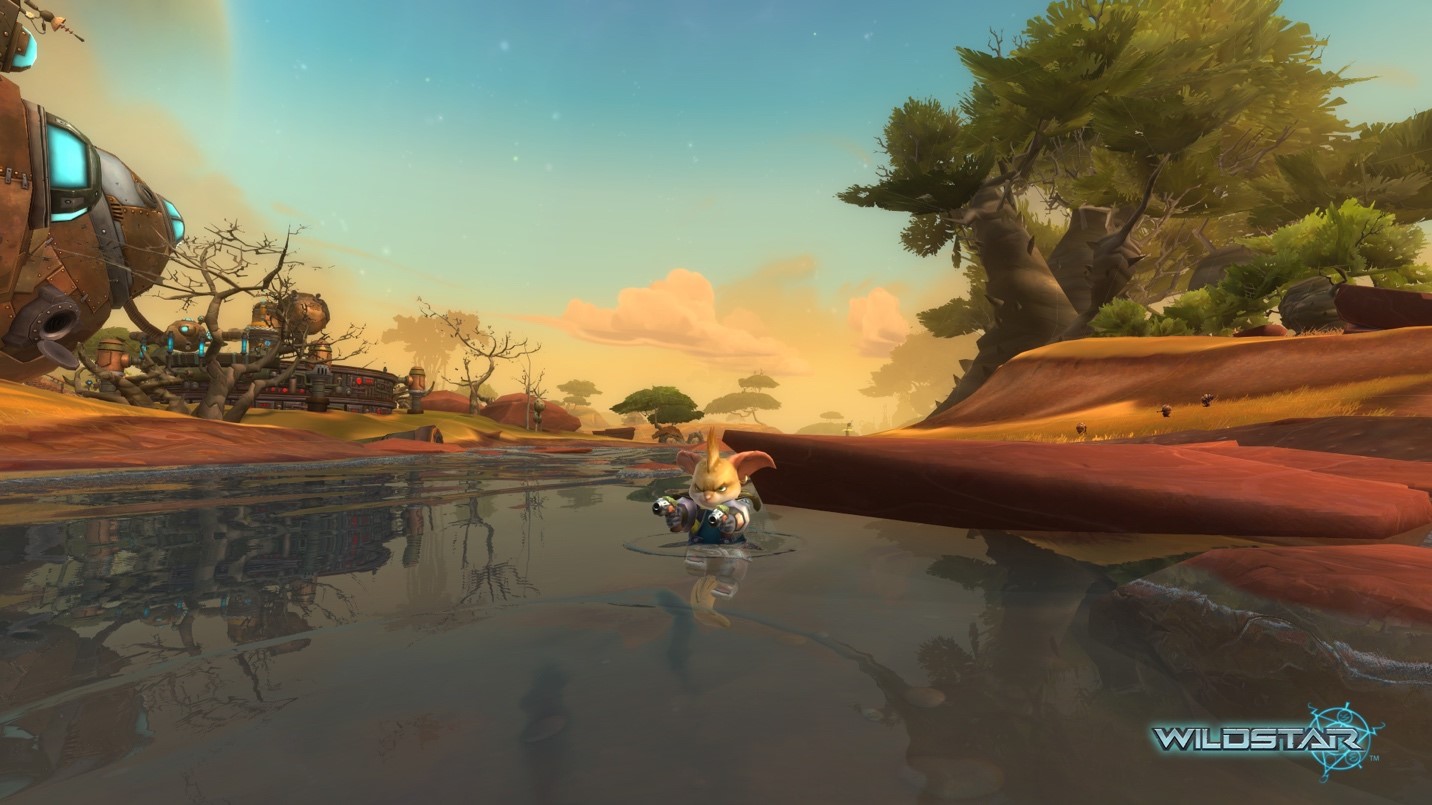 Tiny but deadly!
7.  Pirates: Treasure Hunters (2016)
Get with your crew and destroy the other team!
Developer: Virtual Toys
Genre: MOBA
Theme: A MOBA with Pirate Ships
Get ready to sail the seas and pillage the lands.  Battle with your chosen hunter against the other team to claim all the victory and the booty.  Jump into your very own vehicle and blast the other team away.
Pirates: Treasure Hunters is a fresh new look at MOBAS.  The goal of the game is to defeat the opposing team by destroying their totems and bastion before they destroy yours.  There is also a mode in which you have to conquer Domination Points and surpass your enemy.
There are vehicles in this MOBA.  Hop into a pirate ship and shoot your enemies with cannons.  Jump into a – and shoot them off the map.
Everything can be unlocked by playing and earning in game currency, so there's no need to spend real money.  If you're a fan of MOBAs, give this one a shot.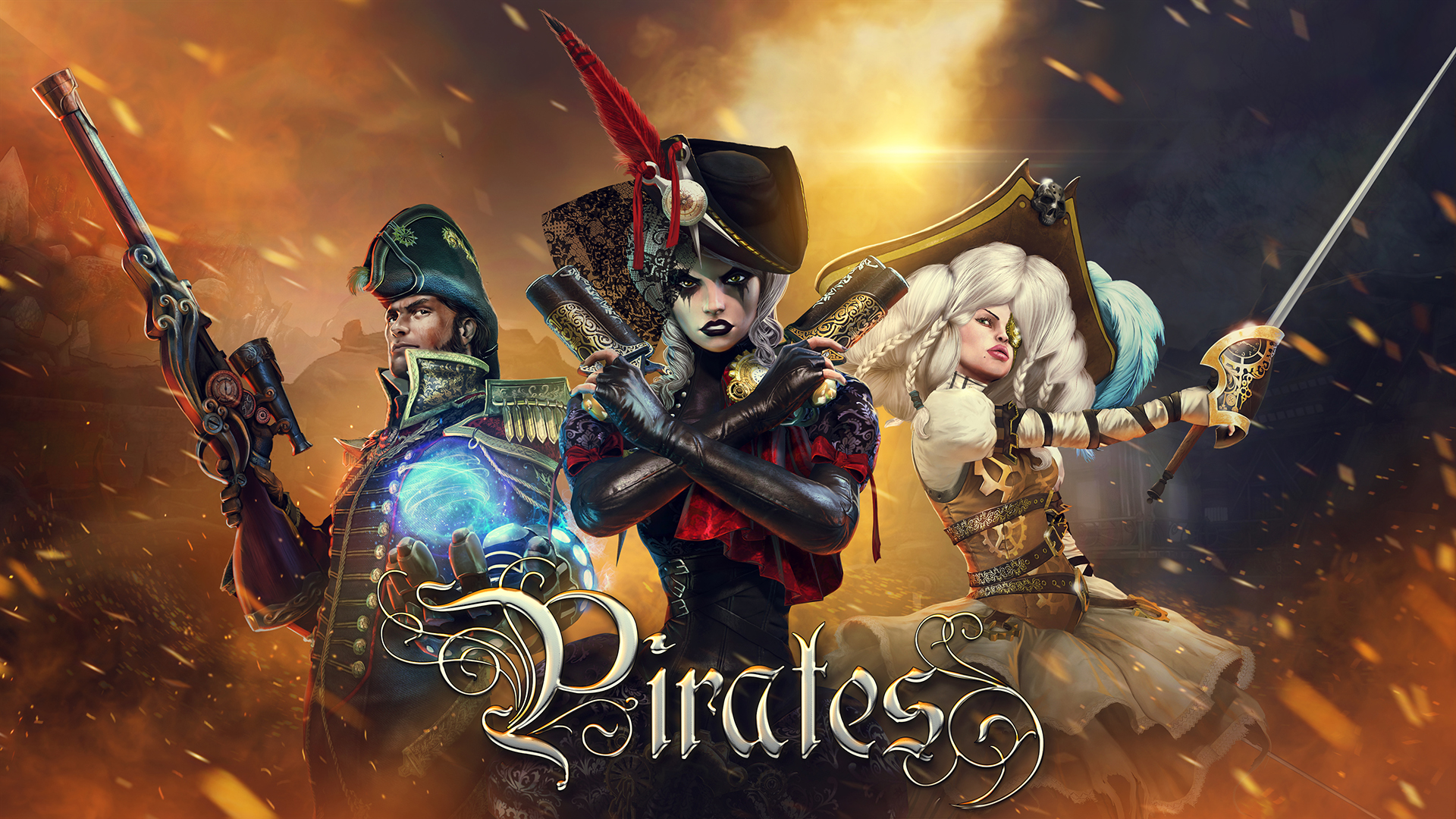 Battle for treasure and glory!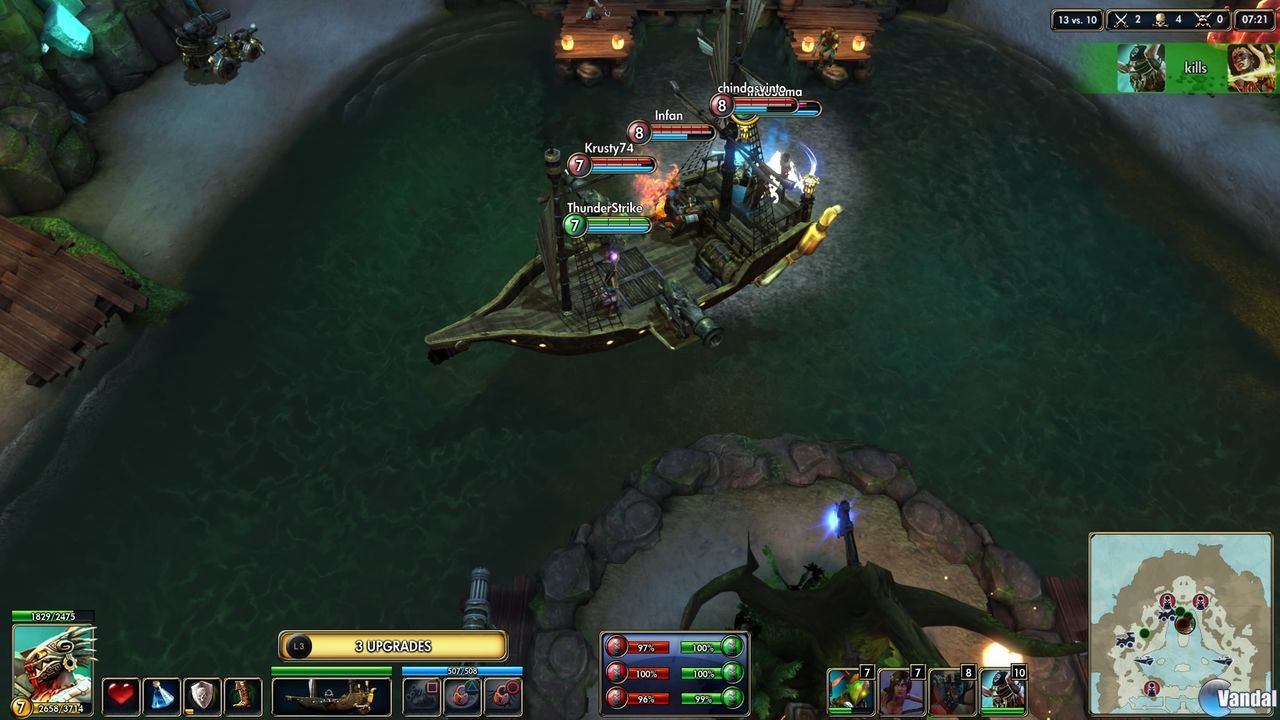 Steer your pirate ship to victory with your crew.
6.  The Elder Scrolls Legends (2016)
A TCG with an Elder Scrolls Twist.
Developer: Bethesda
Genre: Strategy Card Game
Theme: Build an all powerful deck to crush your enemies.
Enter Tamriel during a time of conspiracy, an Emperor fleeing his city, and a fallen Imperial city.  An untold chapter in the history of Tamriel where you play the part of the hero and have the chance to change it.
The Elder Scrolls Legends is a fast-paced competitive strategy card game.  The goal is to reduce your opponent's health to zero before they do the same to you first.
First, you will choose your class and race.  All of these ring familiar with fans of The Elder Scrolls series. Races to choose from include Argonian, Breton, Dark Elf, High Elf, Imperial, Khajiit, Nord, Orc, Redguard, and Wood Elf.
You also have the choice between 10 different classes; Archer, Assassin, Battle Mage, Crusader, Mage, Monk, Scout, Sorcerer, Spellsword, and Warrior.
Begin the game by learning how to play with the help of its captivating story mode.  This will be your guide as you learn the mechanics of the game.  Once you feel comfortable you can test your skills in Battle Mode or Arena Mode.
The game mechanics are fairly easy to grasp.  You start your first round with one magicka, that you use to draw a card onto the unique 2 lane battlefield.  As your mana grows by one each round, you'll soon be able to draw more powerful cards to the playing field.
A unique feature to this game is the use of runes.  When you take a large amount of damage, one of your runes will break and this will immediately draw an extra card from your deck.  This may change the enter game and take you from a losing battle to a winning one.The same can also be said for your opponent.
Currently you can sign up for the BETA on The Elder Scrolls Legends website.  If chosen, you are able to play the game, provided you agree with their NDA.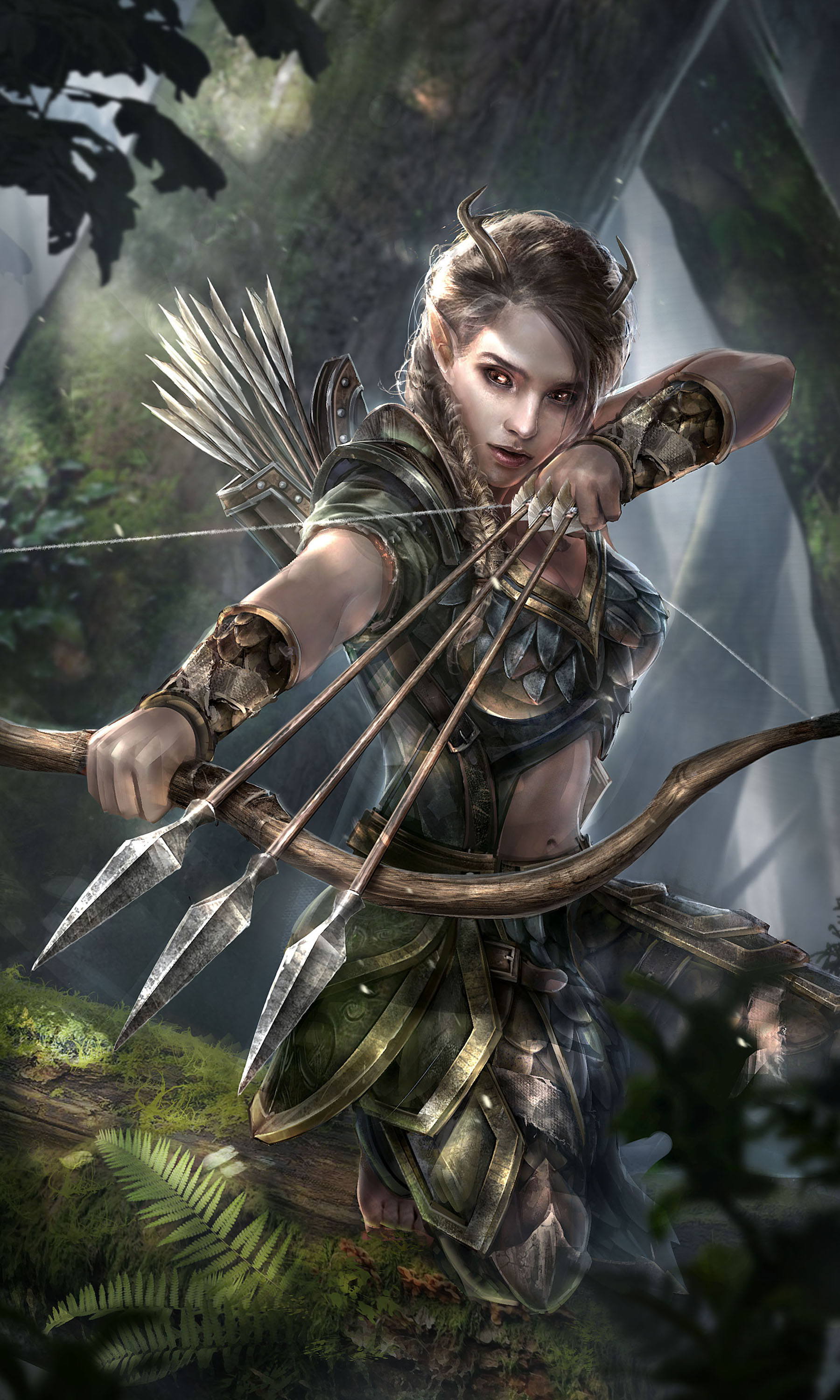 Archers are agile with a deadly aim.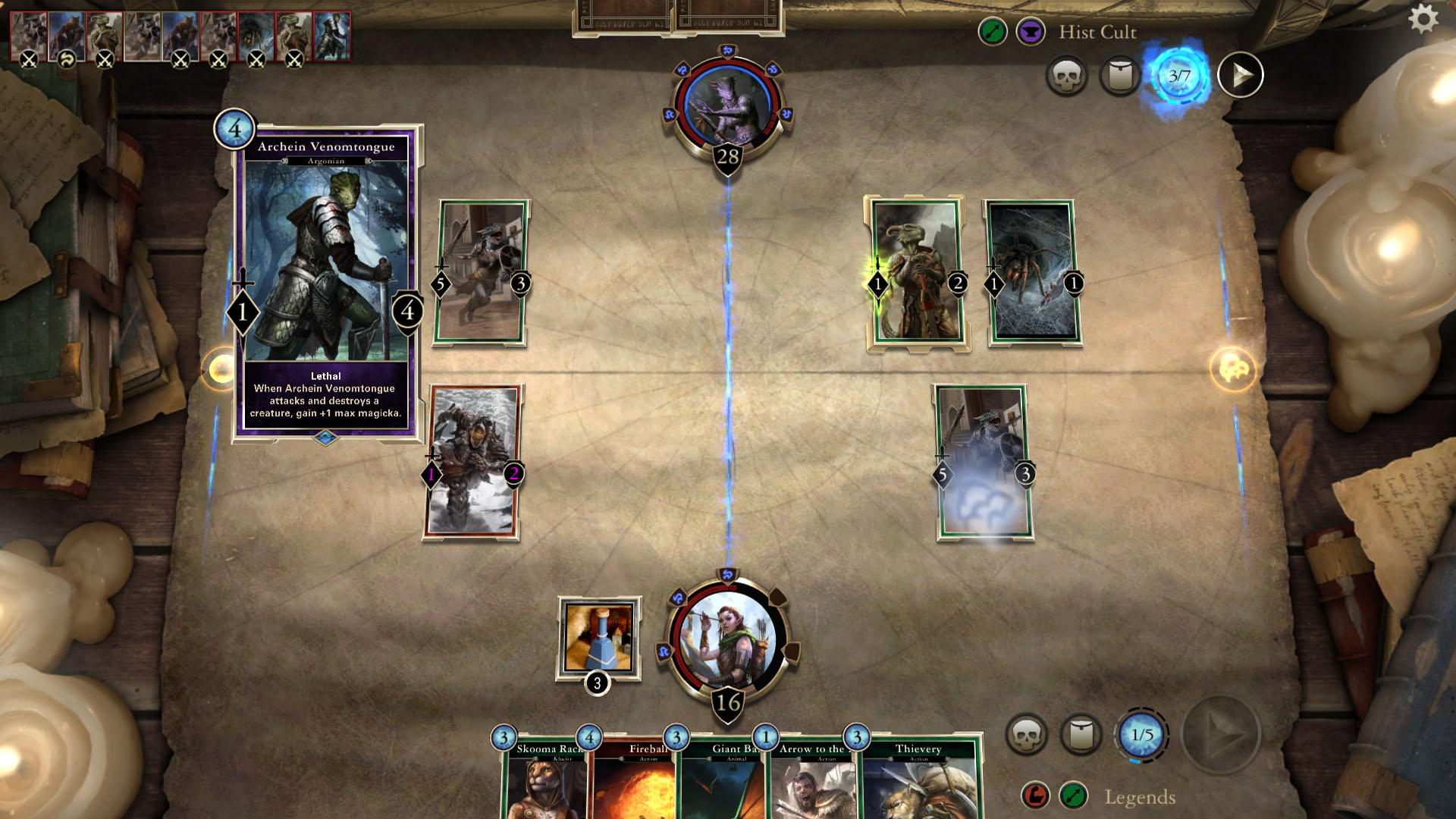 A carefully chosen card can change the outcome of a close game.
Image Gallery