107 Best Free PC Games to Play in 2017: Page 19 of 22
Updated: 15 May 2017 4:19 pm
Enter a world of epic battles in Tera.
20.  Lord of the Rings Online (2007)
'The battle for Middle Earth rages on"
Developer: Turbine Inc.
Genre: Massively Multiplayer Role-Playing game
Theme: An extended foray into Tolkein's world
There's something about games based on wildly successful cultural icons that creates an amazing community around said game. LOTR Online exemplifies this heuristic perfectly. An attractive free-to-play with considerable accessible content whilst free, LOTR Online gives Tolkien freaks a chance to exercise their inner hobbit/elf/dwarf/Sauron.
The generosity of LOTR's free to play model cannot be understated. For the first 20 levels your character progresses through, the game constantly makes you feel rewarded for playing via an abundance of free stuff. The gameplay is classic fantasy MMORPG stuff, like fetch quests and slay quests, but the level of polish these features are presented with makes Middle Earth come alive.
With the recent Hobbit movies having recently transfixed national attention, now is likely as good as ever to get into LOTRO. So go build your character, get crafting, help defeat the Witch King, join a kinship- do whatever your hobbit-loving heart desire.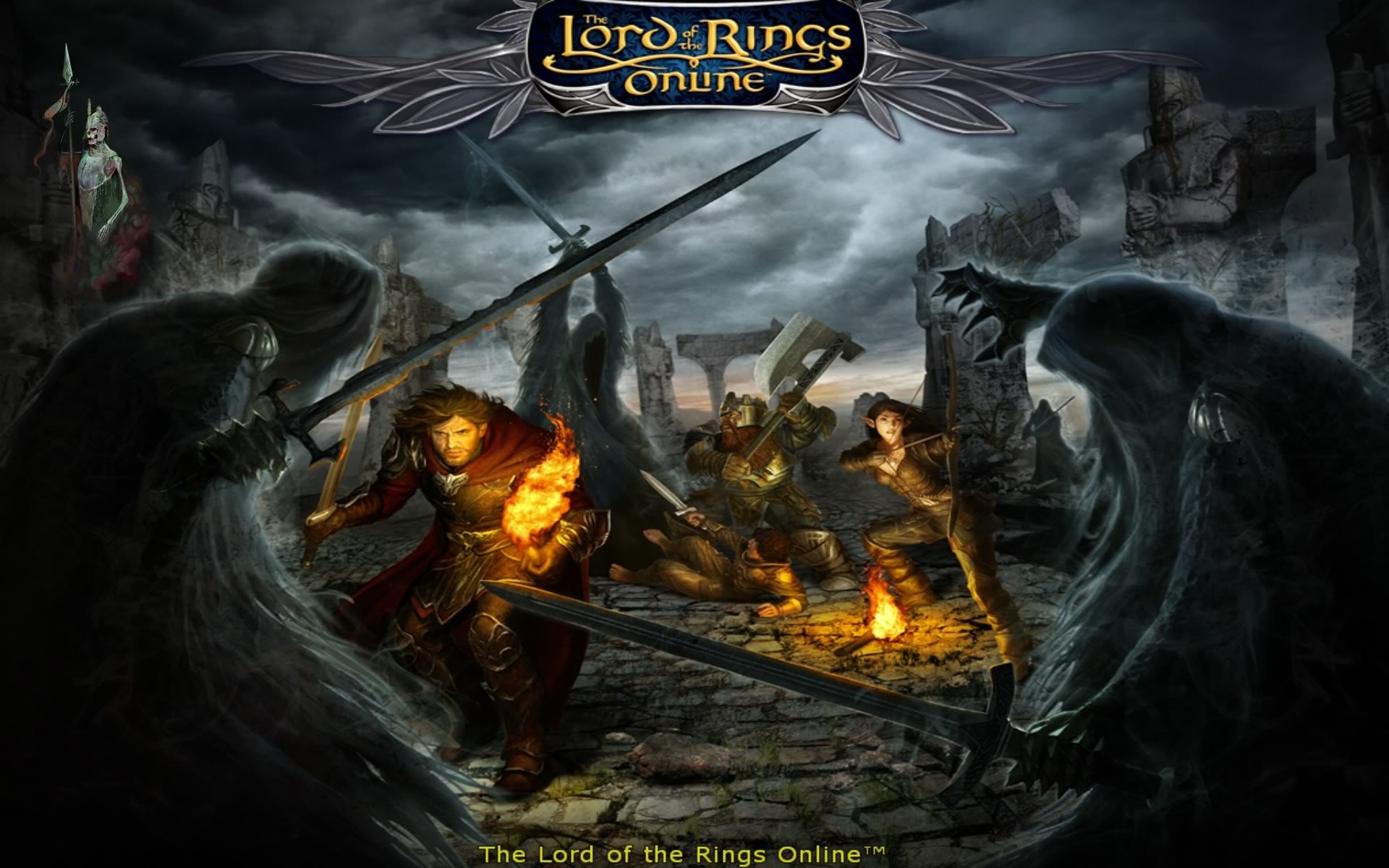 'What are you waiting for? Middle Earth needs you.'
19.  Marvel Heroes 2015 (2013 originally)
 'Gets you right pumped to pull some Downey Jr. action'
Developer: Gazillion Entertainment
Genre: Massively multiplayer action role-playing game
Theme: Freakin' superheroes
Crafted by the creative mind behind Diablo and Diablo dos, Marvel Heroes gives the classic top-down combat to the Marvel World. If you didn't catch that, I will reiterate: Diablo with superheroes.
So as one would expect, Marvel Heroes is an absolute blast. Players who dismissed MH after a shaky 2013 release take notice: it has undergone a serious revamp. The best part is how playing as your favorite superhero just feels like such a true representation of the character. Carrying out one of the many varieties of missions in MH truly feels like a superhuman adventure.
With an in-game world that's totally true to Marvel lore, Team-up Heroes that can join your player character in game, several canon-referential NPC appearances, and even pets, there is no shortage of small details that create the fleshed-out world of Marvel Heroes 2015. If it seems hard at first, persevere- after all, you've got a world to save.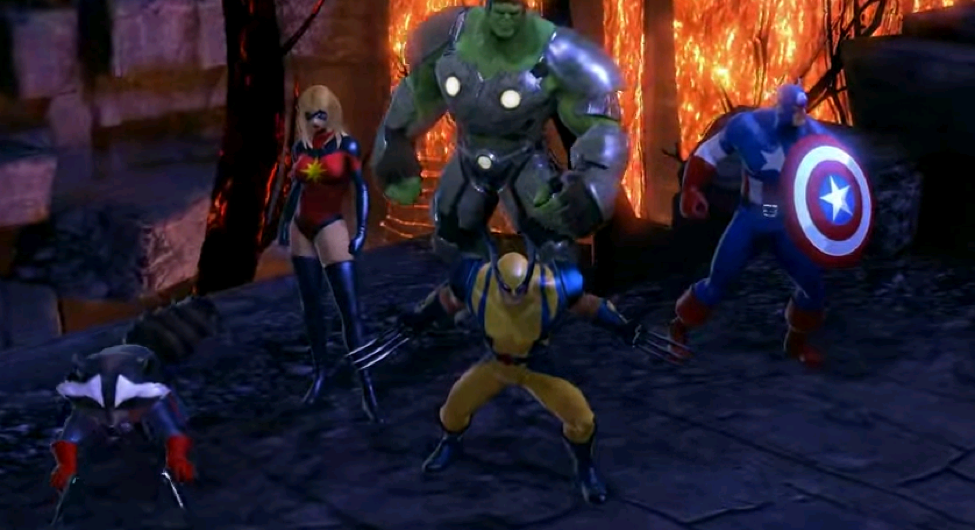 'Huge fan of the classic Wolverine suit right here'
18.  Maplestory (2005)
'That is some beautiful background music'
Developer: Wizet
Genre: Fantasy MMORPG, 2D
Theme: Some South Korean's imagination
It's a testament to a game's addictive quality that people still play it 10 years after its release. Maplestory may appear to be a goofy MMO sidescroller from the outset, but go ahead and try to lvl up just once. Go ahead. I dare you.
Maplestory's imaginative 2D world gently plops you into it as a jobless peon, and it's up to you to grind your way to the top. With a boatload of quests giving players a sense of direction in their quest for prominence, Maplestory offers an easy primer on the addictive MMORPG genre. Players control a cute, customizable 2D hero, available in one of four classes that each offer two or three specialization upgrades.
All told, Maplestory is a fun, colorful twist on a high-fantasy dominated genre. While it may seem initially too different to get into, many hardcore gamers have found it to be a laid-back change of pace from their typical MMO.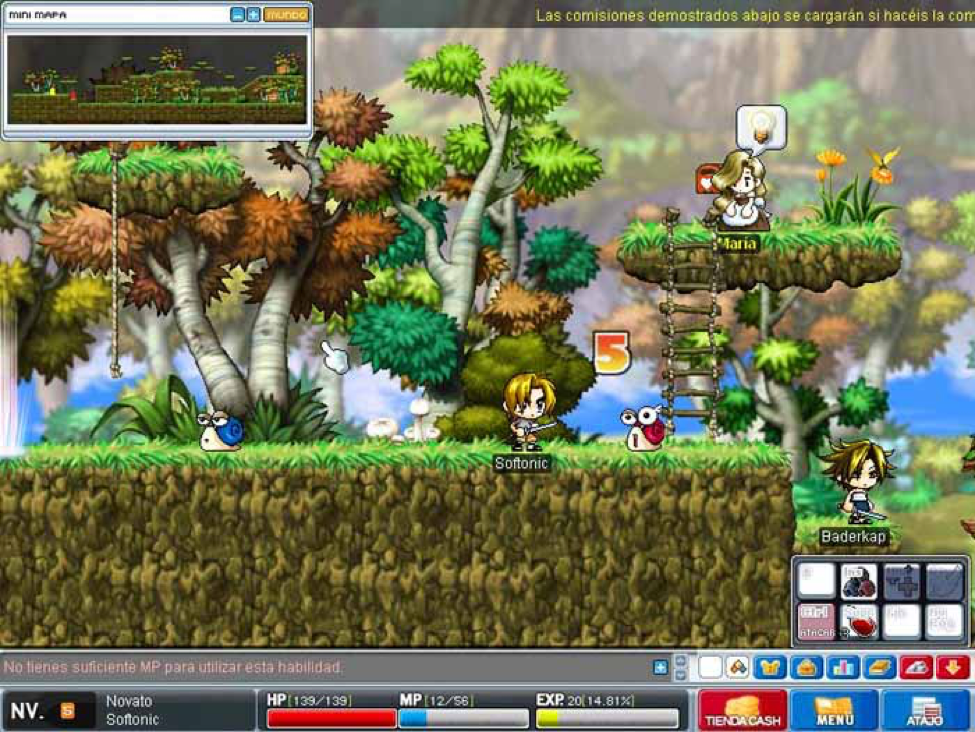 'We all need a little 2D in our lives'
17.  Team Fortress 2 (2007)
'Feeeels like the fiiirst time!'
Developer: Valve Corporation
Genre: Multiplayer FPS
Theme: Awesome cartoonish fps mayhem
What is it about Team Fortress 2 that has kept us so captivated since its 2007 Orange Box release? Is it the notoriously competitive community, constantly adding their own creative contributions to TF2 in the way of items, weapons, and maps? Is it the character classes that are each infused with loads of class-fitting personality? Or is it the cartoonish aesthetics, somehow easing the tension typical in highly competitive environments?
The answer is likely a concatenation of these three key factors. TF2 is another Valve classic, pitting the RED team against the BLU in classic multiplayer FPS game modes like capture the flag (called Special Delivery) and king of the hill. Each of the nine playable characters are given distinctive personalities, creating a more immersive experience for the players.
Most of you have likely already tried Team Fortress 2 by now, but if not, the time is now to give it a shot. Its cartoony presentation helps keep it fresh despite its age, and its devoted based isn't going anywhere anytime soon.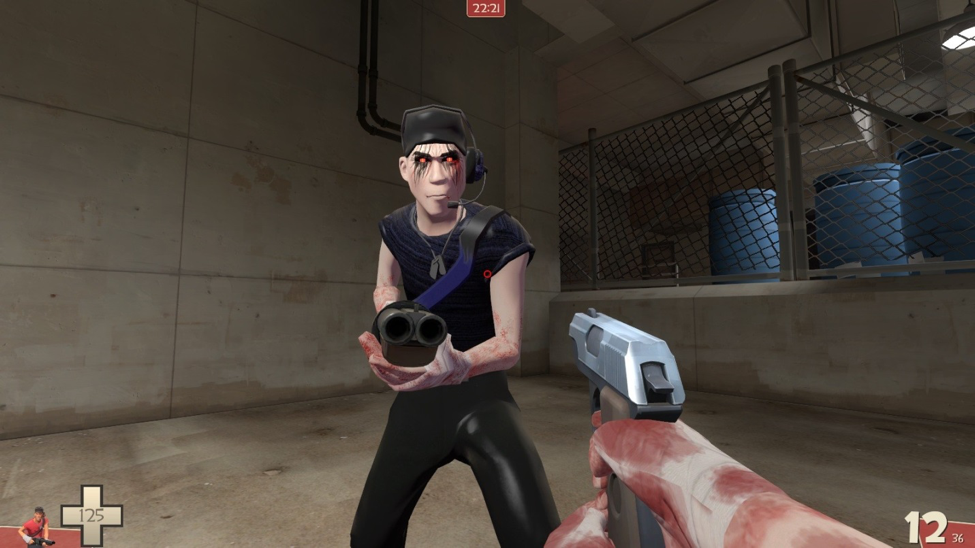 'I wish I could experience intimacy on this level.'
16.  War Thunder (2012)
'Insert Top Gun theme here.'
Developer: Gaijin Entertainment
Genre: Vehicular Massively Multiplayer Online
Theme: World War II inspired planes & tanks mayhem
Gearheads, rejoice: your free to play vehicular heaven awaits you. War Thunder offers players the choice between tank-based and plane-based combat, and neither option is short on beauty, realism, or completely epic battlefield square-offs. Whether you prefer dogfighting of trench-plowing, War Thunder is a richly detailed game offering some serious variation within its contents.
War Thunder's game modes come in four categories: the pick-up-and-play Arcade mode, the challenging Realistic mode (which has options to recreate historical battles), Simulator mode, and the delightfully goofy Unrealistic battles. Some notable options in Unrealistic mode include flyable "My Little Pony" aircraft, a Japanese aircraft resembling Godzilla, and a "bouncy" tank with rubber armor that shoots root vegetables (what?). Seriously, it's worth checking out.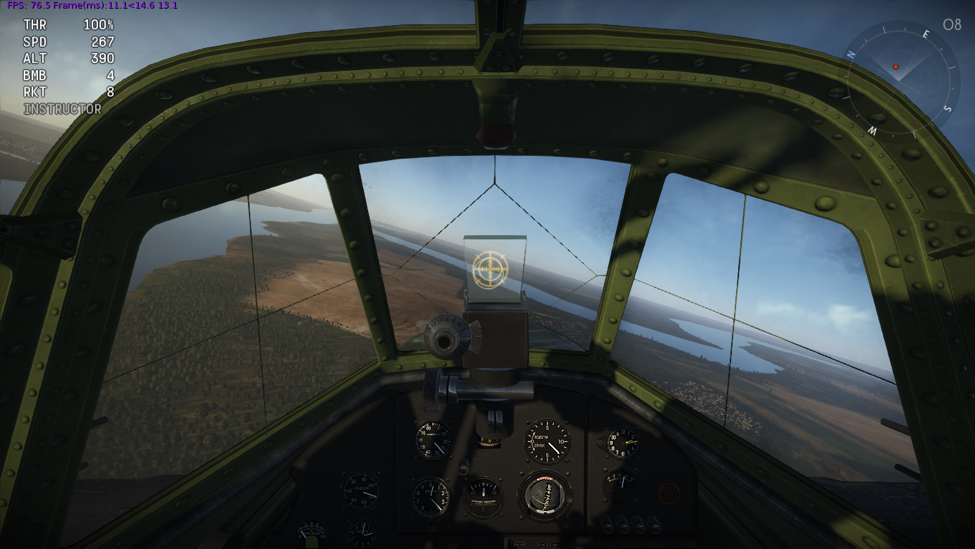 'Who thinks the players on the leaderboard get recruited by the US Air Force drone program?'
15.  Star Trek Online (2010)
Developer: Cryptic Studios
Genre: Sci-Fi Massively Multiplayer Online Role-Playing Game
Theme: Intergalactic Trekking
Cryptic Studios deserves kudos for the work they've put into Star Trek Online. Its 2010 release unveiled a game rife with bugs, static, lifeless characters, and limited narrative structure. It felt like the game that might have been.
Cryptic has spent the last five years quietly making iterations to STO, adding a richer in-game engine for dialogue, a plethora of canonically accurate quest material, and a greatly expanded narrative arc. In short, this game became something worthy of representing the universe true Trekkies hold near and dear.
Whether you count yourself amongst the Klingon-fluent krazies, give STO a look. A heavily customizable player character, plus your very own pilotable upgradeable ships, plus the aforementioned upgrades, equals a Star Trek gaming experience for the ages.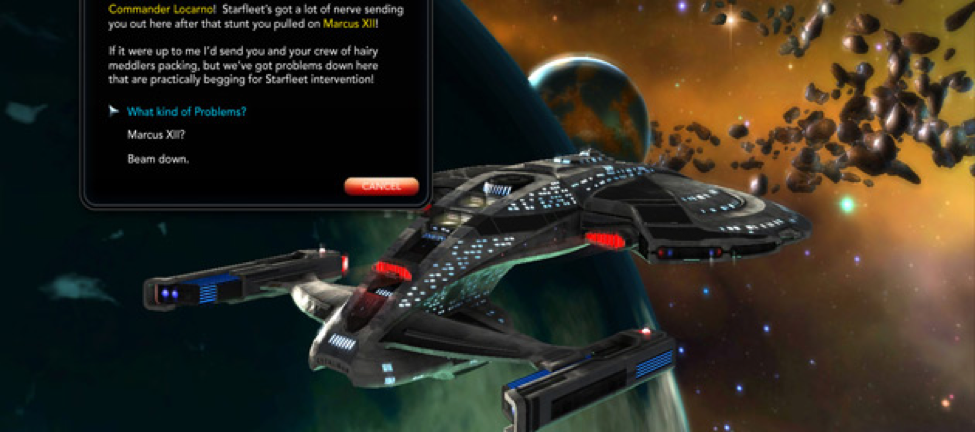 "I'm living out all my wildest Captain Kirk fantasies!"
Image Gallery