107 Best Free PC Games to Play in 2017: Page 17 of 22
Updated: 15 May 2017 4:19 pm
Enter a world of epic battles in Tera.
30.  Jesus Christ RPG Trilogy (2016)
Live the Bible and the story of Jesus Christ.
Developer: Wholetone Games
Genre: RPG
Theme: Time of the birth, life, death, and resurrection of Jesus Christ.
Live the life and death of the Messiah Jesus Christ through the eyes of the saviour as well as through the eyes of those who witnessed it.  From birth, to death, to risen again, you'll experience it all in Jesus Christ RPG Trilogy.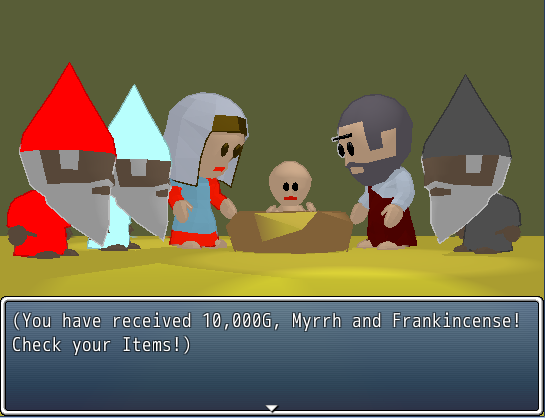 The fated arrival of the three wise kings.
The first game of this trilogy is actually Jesus Christ RPG.  In it you take on the role of Jesus who is on a mission to save the world.  You take on quests to heal the sick and exorcise demons.
Other playable characters in JCRPG include Mary Magdalene, Simon Peter, and Judas Iscariot.
Then the second game is actually a prequel in which you relive the early days of Jesus, before he was even born. In the first part of the game you play as the Virgin Mary and her husband Joseph, who are looking for a place to stay for the night. 
Once in the fated Bethlehem stable you are then put in control of the three wise kings.  Their mission is to find the new baby Messiah.  Along the way they must battle spirits, robbers, and foreign gods to make their way to the newborn king.
Finally, baby Jesus joins your party, though at this point in time he is only a toddler.  He has not reached his full potential, so he helps out the best he can.
The third and final game of the series is Rise Jesus Christ RPG.  In this thrilling finale you once again take control of Jesus on his mission to save the world.  You also once again get a chance to play as Mary Magdalene, Simon Peter, and Judas Iscariot.
You also have the opportunity to play as some new characters including Malchus, Gesmas, Dismas, and Angel Gabriel. 
In this final installment you experience the events of the final days before Jesus's crucifixion.  You experience his death, go to Heaven, and rescue innocent souls in hell.
This game is a mix of history, comedy, and seriousness.  An interesting take on the Bible and its portrayal of the life, death, and rise of Jesus.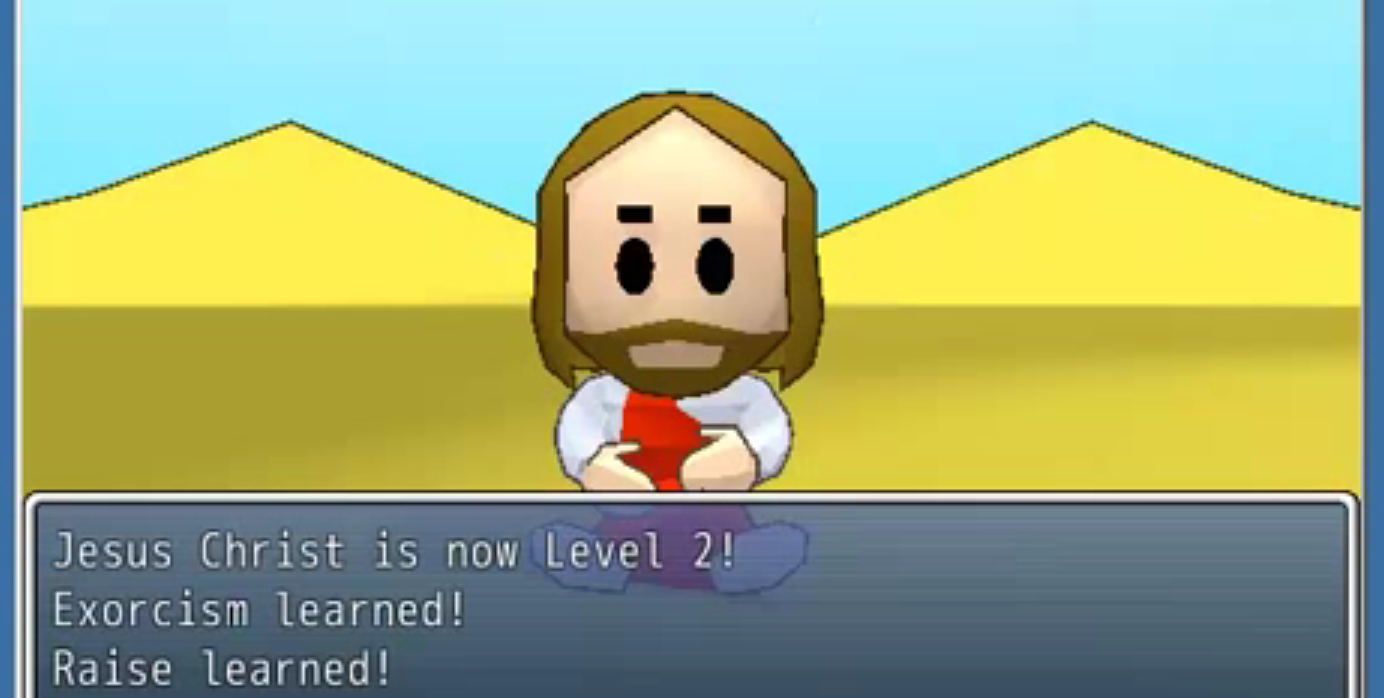 With every miracle Jesus performs, his abilities increase.
29.  Fallen Earth (2009)
Developer: Icarus Studio, Reloaded Productions
Genre: MMORPG
Theme: Post-apocalyptic power struggle
Noting the release date, post-apocalyptic theme, and Grand Canyon location makes it kind of clear to see what original developer Icarus Studios was going for with Fallen Earth (before flying too high and selling out to ftp giant Reloaded). But there's nothing wrong with piggybacking on buzz created by a world-class franchise like Fallout, and when the game is as good as Fallen Earth it's a win all around.
With an easy-to-use inventory (that some console games could honestly take some tips from), constructible dwellings, various vehicles, and 6 equippable weapons at a time, Fallen Earth has enough content to keep you going long through this summer as you wait patiently for Fallout 4. The coolest part of the game is the faction system. Six factions struggle for control of the post-apocalyptic canyon, each with their own views on how the land should be governed (or ruled, or none of the above). The player can choose to ally with a group, or strike out as a lone wolf (my personal choice for post-apocalyptic settings. Trust no one).
Fallen Earth has enough variety in its 1000 km map (based off of real topographical models of the area) to last impatient Fallout nuts until November 4th. Plus it's a cheaper way to experience the Grand Canyon.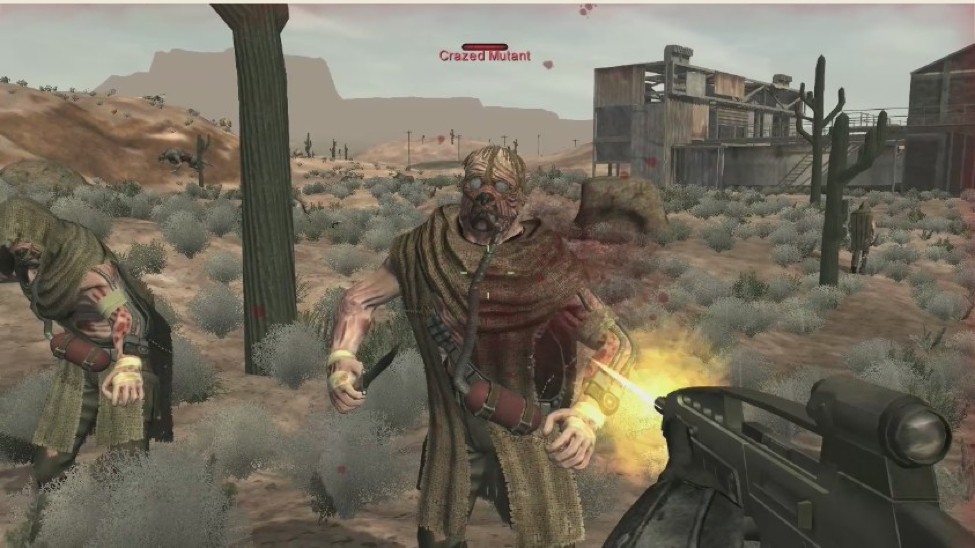 'An MMO that often plays like a 1 player'
28.  Phantasy Star 2 Online (2012)
'Polished Japanese MMORPG that is also in Japanese'
Developer: Sega
Genre: Multiplayer Action RPG
Theme: Who knows, it's in Japanese
Phantasy Star is likely a familiar title if you happen to be one of the millions of non-Japanese who are utterly obsessed with Japanese culture (I'm friends with some of you. You'll never accept that I just don't care for your favorite anime). Unlike most multiplayer RPGs, Phantasy Star Online 2 is a responsive, action-oriented addition to the genre, and the seamless action is great.
Noted for its helpful, multilingual community, Phantasy Star Online 2 is a seamless transition for players new to online RPGs switching over from the single player ARPG console titles, a feat accomplished by bridging the genre gap with the type of gameplay they've come to love.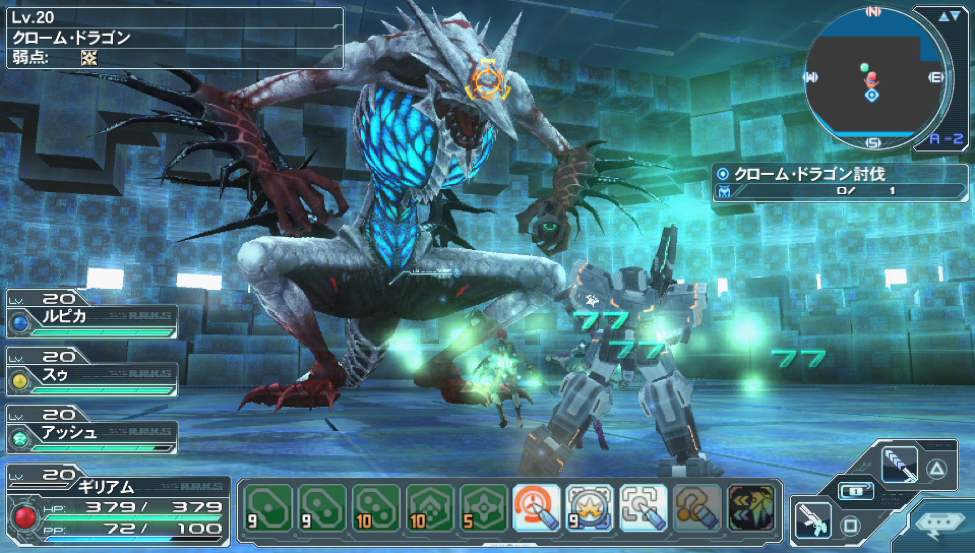 'I must admit, the Japanese have come up with some incredibly creative creatures over the years.'
27.  Strife (2014)
'Not another DOTA copycat'
Developer: S2 Games
Genre: MOBA
Theme: Being different from LoL and DOTA
Yes, Strife is a much hyped MOBA with the familiar top-down camera panning over a 5v5 battle punctuated by resource gathering. Yes, the primary goal is destroying the enemies' main structure, called the "Crux" in Strife. But no, Strife is not another DOTA wannabe. So what makes it different?
Most importantly, Strife is incredibly easy to pick up- a main objective developer S2 Games had when designing Strife. First, they shortened their hero list by combining strategic roles within individual heroes, creating an experience that begs experimentation that newbies need. Second, they implemented a shared gold system, removing the toxic blame-game perpetuated in more competitive MOBA titles. Finally, the map is smaller and more streamlined, providing a more direct way to approach a strategically roundabout genre.
Strife is in open beta right now, so it's far from done. If you're missing out on the MOBA experience and want to get your feet wet, this is a great opportunity to join a newly formed and promising community.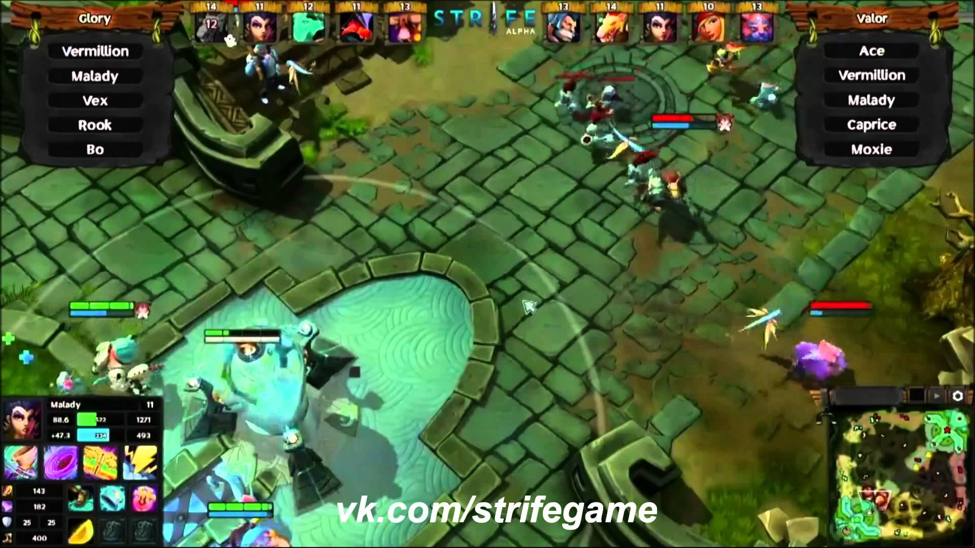 'A refreshingly simple HUD is another feature that makes Strife a great learner MOBA'
26.  AdVenture Capitalist (2015)
Start your journey to riches by squeezing lemons!
Developer: Hyper Hippo Productions
Genre: Capitalism, Casual
Theme: Makin' dat money!
Your journey from rags to riches starts with a lemonade stand. When you've earned enough profit buy more lemonade stands.  Buy as many as you want!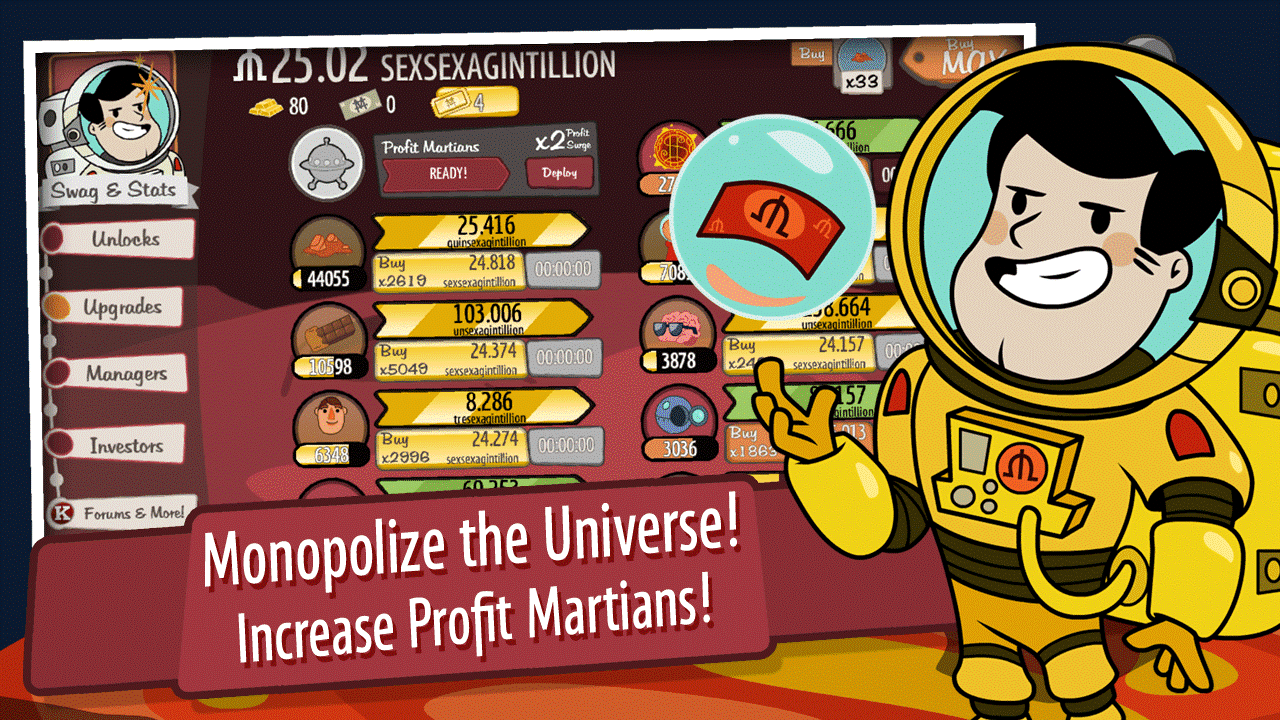 Now you can buy anything you want.
Or you could choose to move up to more profitable ventures such as newspapers, pizza delivery, or your very own shrimp boat!  The bigger the venture, the higher the payout.  How rich do you want to be?
AdVenture Capitalist is a mind-numbingly fun clicker game.  Start as a lowly lemonade stand owner and earn money to build more stands.  Then begin to seek out other ways to profit, such as owning a newspaper delivery service, donut shops, shrimp boats, and more!
Tired of clicking and waiting?  No problem!  Hire managers to do the tedious work for you.  They'll even work for you while you're not in the game!
That's right.  When you return after a long day of real life work that pays next to nothing, AdVenture Capitalist will leave you feeling satisfied with the millions… or maybe trillions you've made while being AFK.
Then you can expand further, by taking your business to the moon, and even Mars! Overall, AdVenture Capitalist is addicting to say the least. If you haven't given it a chance, go download it now.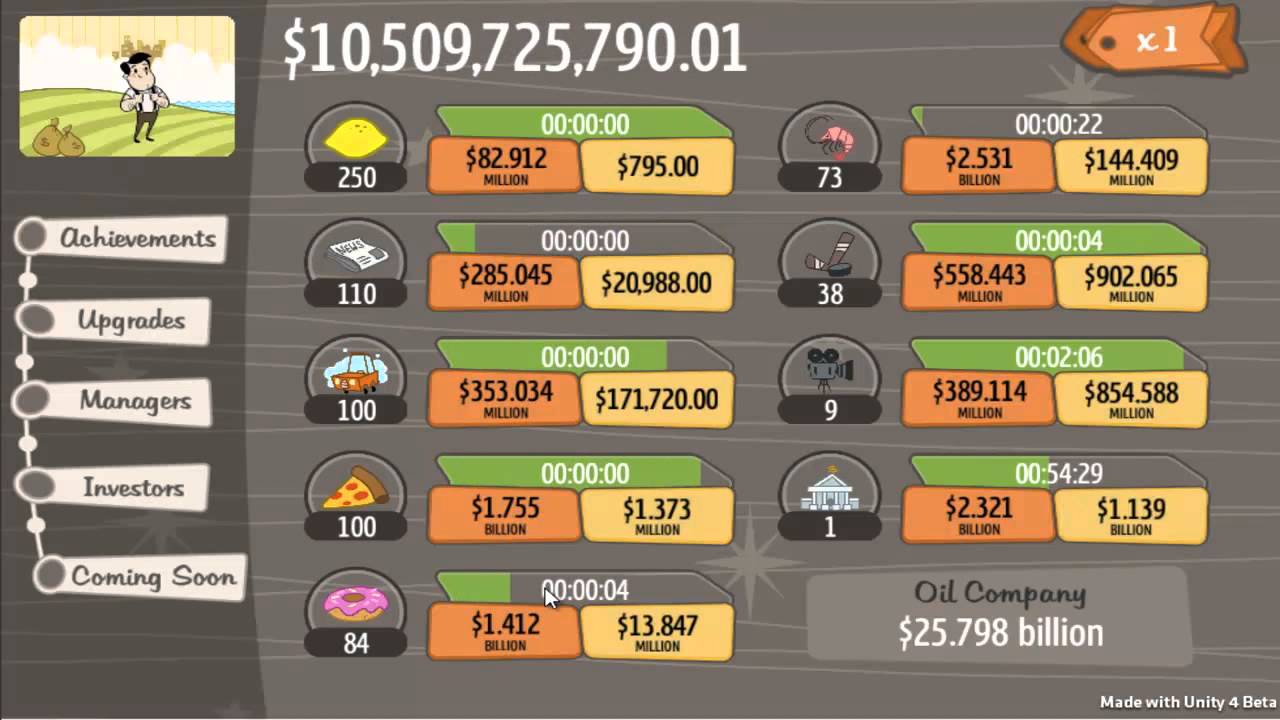 All dat money.
25.  Wakfu (2012)
'Proof that quality lives beyond the fad that gave it life'
Developer: Ankama Games
Genre: MMORPG
Theme: Turn-Based Tactical RPG with staying power
Turn-based, grid-based, and tactical do not exactly sound like a recipe for what is "sexy" in gaming right now. Despite this reality, Wakfu has more than enough interesting, innovative, and engaging features to keep players return to its world as its former competitors continue to be left in the dust.
The real appeal of Wakfu is how alive the world feels, and how significant the player partaking in the world feels. This is accomplished through a number of means: player-controlled governmental systems that do things like elect governors and raise militias, a wildlife management system that allows players to either raze or trim flora, and a light/dark meter that reflects actions players make in the world (past simple dialogue responses).
These features, contrasted with the somewhat "outdated" core nature of Wakfu, illustrate the previously alluded to idea: quality outlasts fads, every time.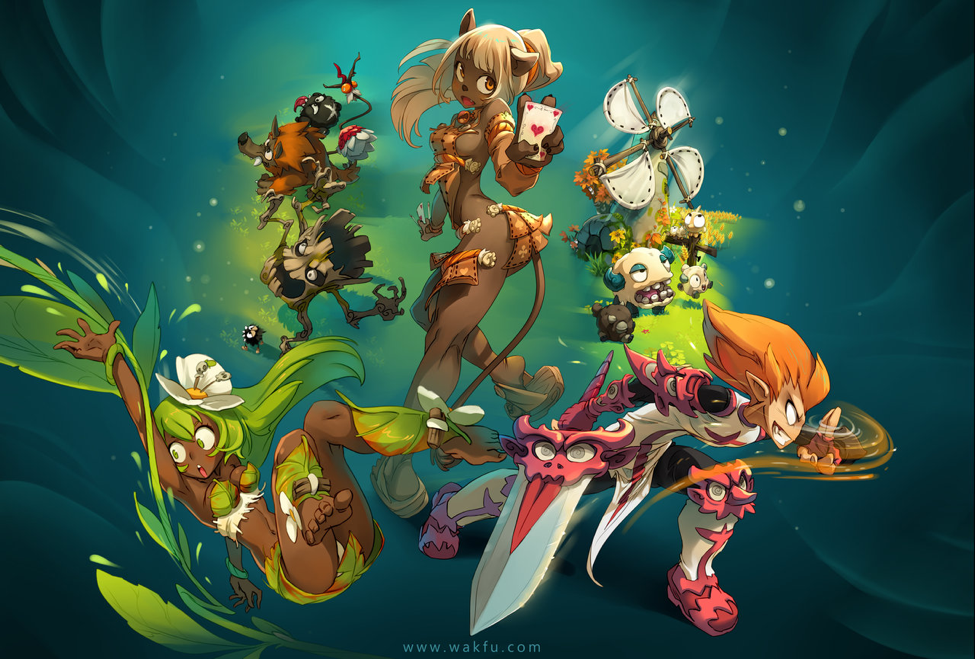 'Plus who can resist these bizarre anime characters?'
Image Gallery