10 Strategy Games That Make You Smarter: Page 3 of 10
Updated: 19 Jun 2015 5:52 pm
Brain exercise!
8. Ultimate General: Gettysburg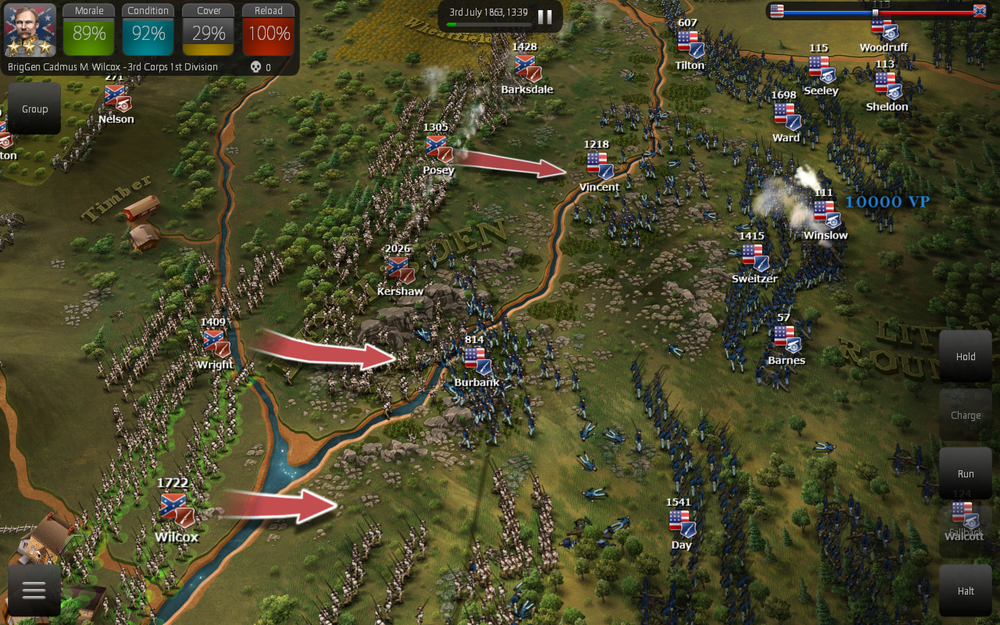 Army ants
Set during the Battle of Gettysburg, this real-time tactical war game gives you dominion over thousands of troops scurrying like tiny ants across a map.
You serve as a general for either the Union or Confederate army in Ultimate General: Gettysburg. This entails leading hordes of troops on assaults against the opposition, while using all tactical advantages at your disposal. Of course, things aren't that easy; enemy cannon fire can coat battlefields with the blood of soldiers, and the resulting low morale can exact a heavy toll on army effectiveness. The formation of your troops is also important. Will you attack the enemy head-on, or flank them? Will you risk dividing your forces for a two-pronged attack, or circle around enemy lines for an ambush from behind?
The A.I. boasts myriad personalities, from foes who play defensively to those who'll get under your skin by employing more devious tactics. This way, you'll always be on your toes, training you to make decisions on the fly in response to shifting priorities and evolving situations. An excellent way to learn how to handle a crisis, army general-style!
And yes, this game is another history lesson, making it one of the best educational games you can play.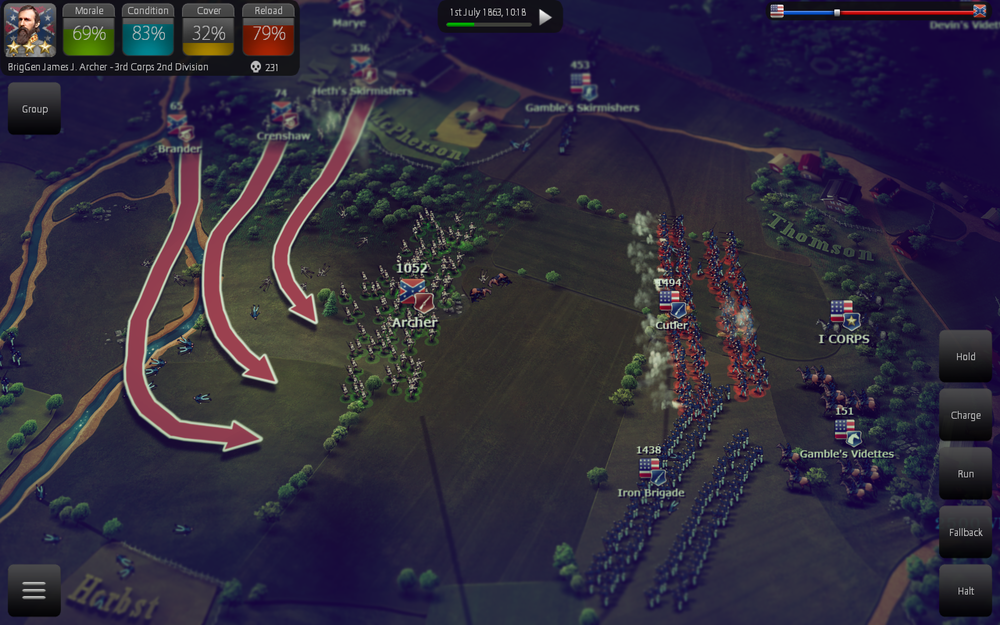 Bird's eye view of carnage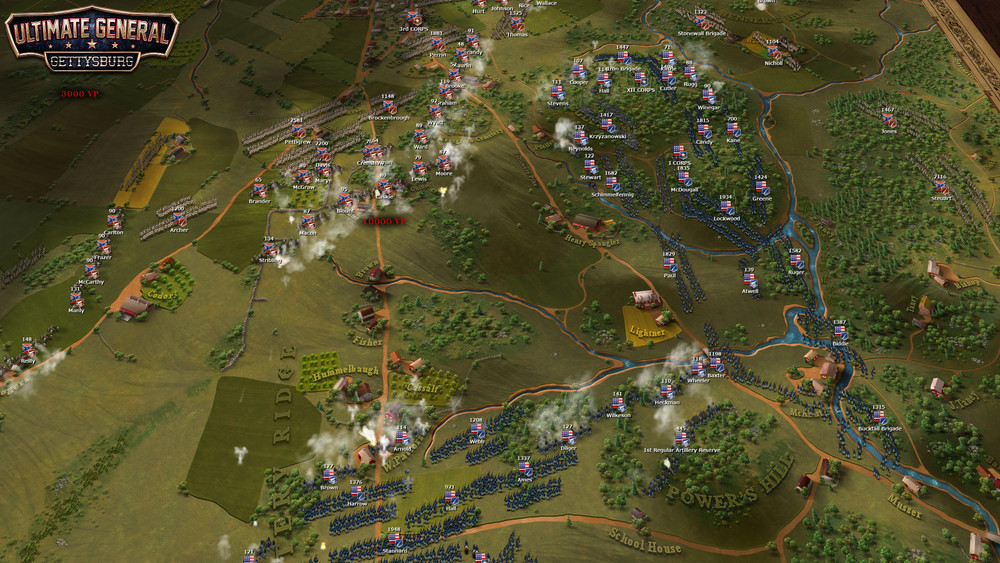 Gunfire and smoke
Image Gallery