10 PC Role-Playing Games That Will Take You on Great Adventures: Page 2 of 10
Updated: 15 Apr 2016 9:43 am
On the road again.
9. Borderlands
So you want to be a vault hunter? Take a trip to the planet of Pandora, where bandits and psychos reign supreme and violent alien creatures kill everything on sight. But there's treasure, so it's worth it!
In Borderlands, you play as a treasure hunter who's journeyed to Pandora seeking a legendary vault rumored to contain immeasurable bounty. The road to the vault is long and arduous. You cross deserts, jutting canyons, grassy plains, and scrappy ghost towns, fighting insane bandits, massive tunneling worms, wild creatures, strange aliens, and lethal soldiers seeking the vault for their superiors.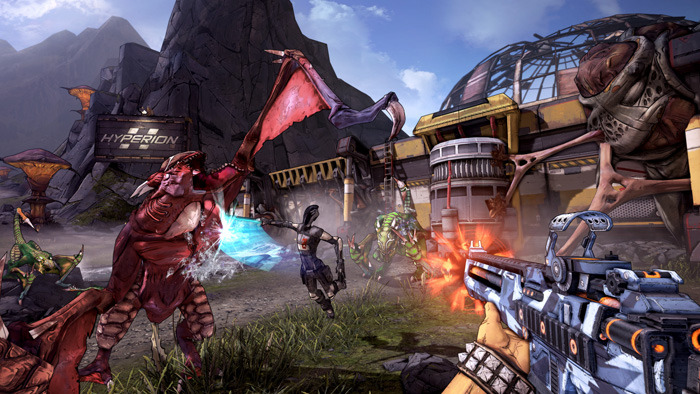 "Wow what a unique ecology. Let's kill it."
Strange and debauched characters litter the way. While most of Pandora was abandoned by good folk (that or they died), these strange, possibly insane individuals remain to drop one-liners and offer quirky quests. Humor is rife in this alien rat race of a tale, and you'll never find yourself bored or slowing down.
Image Gallery