10 Movies Every Call of Duty Player Should Watch: Page 2 of 10
Updated: 18 Jun 2015 8:54 am
9. Heat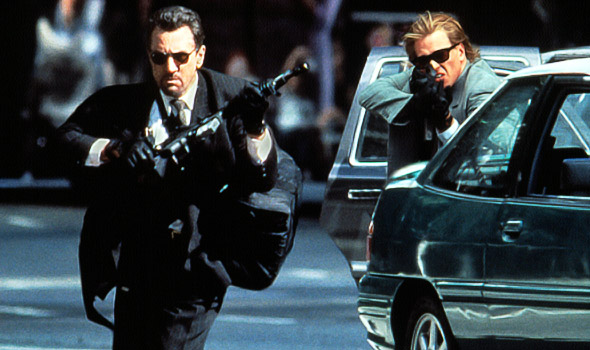 We need the money

This is not the bank vault
Heat: A group of thieves screws up a job that leaves a LAPD Detective and his team hot on their trail. The thieves try one more job to secure their future.
The action of the Call of Duty Modern warfare Series was taken out of this movie. If you enable the gore in modern warfare 2 you will get the airport mission where you have to shoot up the airport as a terrorist. That mission feels just like The Bank Robbery job in the movie. In many ways the movie has the same excitement as this movie. But this movie fails at is the plot and storytelling.
Fans of Scarface, The Godfather films, and action movies in general will love this movie. Fans of Battlefield and Call of Duty will love this film too.
Why you should watch it? Good Action, Good Acting, Ok plot and story
Image Gallery