10 Cooperative Games That Require Teamwork to Win: Page 7 of 10
Updated: 18 Jul 2015 2:35 am
Cooperative games can be loads of fun, but first you'll need to know how to play well with others.
4. Gears of War 3
Nothing to bring a team together like an army of foes.
Developer: Microsoft
Third-person shooter
Humans versus Aliens
This is one of the few games where you will need to be able to function on your own in addition to supporting the team. This game's multiplayer usually pits two teams of four-to-five players against each other. There will be weapons to pick up along the way. The way to excel at this game relies on everyone being able to function on their own.
 Find your way through the map, fight your enemies and do your best to kill them before they get you. Remember to take cover when getting in fire-fights to take less damage. During the brief periods of you not killing your enemies, cast a quick glance to see how the rest of the team is doing.
Maybe someone is being attacked by more than one guy and could use a hand. Maybe someone is downed and you can help them out before the enemy finished them. The biggest help you can be to the team is being a killing badass, but don't forget you have teammates who may need your help.
 If they go down quickly, the odds will definitely be in your favor. The players base will mostly be fans of the previous two incarnations of Gears of War. This game stands out from its prequels by offering new game modes, character skins in multiplayer and more weapons.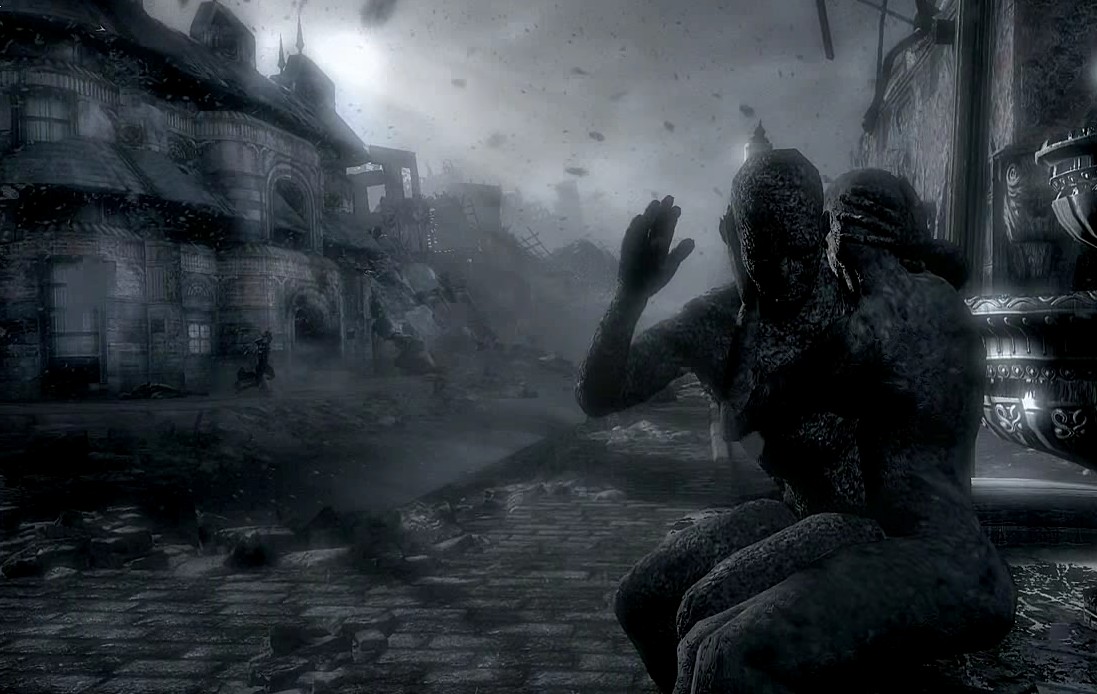 It's a mad world out there.
Official Site: Gears of War 3
Image Gallery